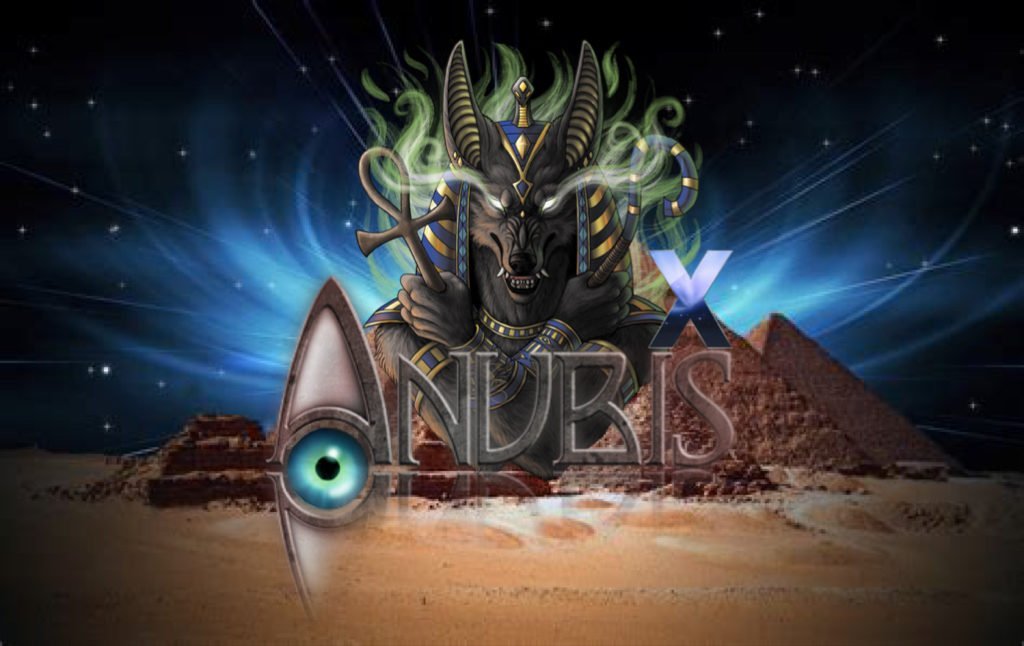 The three days of competition had ended hours earlier, so the stadium was empty… save for two young athletes who had competed in the pole vault. Neither of them had qualified for the national finals, but that no longer mattered, as they now found themselves face-to-face in the locker room, completely naked.
Stacey and Allison's eyes each roamed their rival's face, their rival's body, returning to feel something they only had experienced for the first time in a race three days ago… surprise, followed by hatred and frustration. The girls could have been long-lost twins, were it not for each of them were certain they were an only child. Just a few, minor facial features set them apart; big brown eyes, thin noses and full lips, framed by long brown manes. Their bodies, on the other hand, seemed like identical works by the same sculptor, with medium breasts, flat bellies, wide hips, toned buttocks and muscular legs.

Rabid jealousy had invaded their hearts from the moment they first saw each other, and moreso now, where mutual nakedness only served to further accentuate their physical equality. Even discreet details that were hidden appeared indistinguishable – their nipples equal in size and tint; their bushes cut the same way, leaving a rough, curly black landing strip descending from the mound to surround her full labia; their clits gently poking their heads out from the skin folds of the crotches, ready to come out if necessary.
"And to think that Tom told me you were well endowed," Allison breaking the silence, looking contemptuously at the clit of her rival. "It seems that my boyfriend needs glasses."
"Larry told me the same about you," replied Stacey, fixing her eyes on the clit of the other girl with contempt. "My boyfriend said you were really great down there, but he obviously exaggerated."
During those three days of the competition, both girls had discovered something that had further intensified the rivalry between the 'twin' partners: each were the ex-boyfriends of the other pole vaulter. To discover that Tom had been with Stacey months ago irritated Allison, whilst Stacey could barely contain her hatred when she learned Larry had been dating Allison shortly before he started to date her! Somehow, the involuntary exchange of boyfriends finally stoked the animosity between them, but at the same time, both knew this could lead to some sort of advantage.
So while each fucked their boyfriend every night, Stacey and Allison did not hesitate to ask what the other had been like in bed, how the other's body had really been under those tight tops and sports shorts and, above all… what the other's clit was like. Both Allison and Stacey were awfully proud of their 'poles', as both called their sexual spears, so again each felt the urgent need to overcome her newfound nemesis in that transcendental aspect.
While their boyfriends had been elusive at first, they each ended up answering the questions of their girl; both knew that the other athlete was a real sexual tigress, with an incredibly toned and feminine body, endowed with an extraordinary clit in length and thickness, which could withstand hours of pleasure, orgasm after orgasm, without exhaustion. However, their partners had also finished admitting that their clit was larger than their rival's, being better in strength and ability to give pleasure.
"Now we'll find out who's bigger," said Stacey, after an intense minute of silently comparing clits. "Your's is obviously scared, hiding from mine!"
"Look who's talking," Allison replied, still analyzing the length of its pink antagonist. "Your's looks smaller every second. Obviously it cannot stand the sight of mine!"
Both taunted each other as the seconds passed, their clits coming out of delicate folds slowly, but determinedly, as a pair of nipples on each athlete's bodies hardened. The proximity of another naked form – and, above all, the proximity of the fight, which the girls had been dreaming of for days – excited them.
"So… do you still want to settle this with our poles?" Stacey inquired, recalling the dirty challenge her nemesis spat, her voice reverberating around the locker room.
"Only if you're woman enough to do it that way," Allison growled, licking her thick lips nervously. "Let's see if you can prove to mine and yours who the better woman really is!"
Without another word, the two beauties lowered their fingers on their sexes, each starting to massage her clit to prepare them for the battle of their lives. Controlling their gasps, as if somehow it was a sign of weakness, the brunettes stimulated skillfully, stretching and tightening their weapons while they wondered which clit would be the greatest when both were completely swollen.
"I'm going to smash your clit," Allison croaked, finally feeling ready.
"Not before I shred yours," uttered Stacey, leaving her crotch open to her enemy at the same time.
Their clits shone with moisture under the lighting. Each woman noted with respect the awesome sword they would face in their erotic fencing, each analyzing their size far and wide while neither could boast any advantage. Stacey felt her weapon throbbing with the beat of her own heart and, watching Allison, noticed her clit was trembling gently after each drum of her rival's heart. Both poles pointed slightly downward, still far from their full glory, but sufficiently prepared for a fight neither wanted to delay any longer.
"Come on…" Speaking in unison, the girls walked forward, wanting to believe that the words about the firmness of their rival's clit was nothing more than exaggeration. Brown pairs of eyes from the two beauties locked together for a couple of seconds; a last attempt at intimidation, before each returned to the sexual spear of her opponent.
A short distance away, Stacey took the lead with a quick twist of her hip, swinging her left breast right into Allison's right breast. The blow echoed off the walls of the locker room as Allison cried out, only for her to retaliate with an equally hard slam that forced Stacey to retreat, screaming in anguish before she rammed forward again. Allison, this time waiting for the assault, lunged forward as well and their two firm breasts collided against each other, nipple to nipple, eliciting pain and tears from both athletes.
"You must be terrified of my clit to do this!" Allison complained, hugging her opponent to increase the pressure on their tits. Stacey howled within Allison's arms before returning the squeeze, forcing a painful cry from her rival.
"I'm just showing you and our boyfriends who has the best pair!" Stacey cried, making Allison remember that, like her, they weren't just comparing their clits.
For two full minutes, the couple struggled in the center of the locker room, each crushing their rival's body using their countless hours of training. They tested the firmness of each other's tits, flattening on equal terms until, frustrated at the lack of a clear winner, the girls pushed away at the same time. Taking no time to rest, both rammed again, this time grabbing the other's hips before slamming their beautiful breasts together hard. Cries escaped from their throats, accompanied by more tears with contorted looks on their faces. Keeping their pussies away from each other for now, the women put their leg muscles to work, pushing as hard as they could to topple their opponent and achieve their first psychological victory.
A minute passed, then two, without either giving ground. Hard breasts, completely crushed against each other, burning to fight for space that did not exist, whilst their throbbing nipples extended, impaling into each other head-to-head in their own erotic war. Stacey was the first to give an inch, and the small triumph made Allison grin with satisfaction, before, angrily, her nemesis pushed away from her. The rivals circle each other, their breasts red from the conflict and their bodies covered with sweat, cheeks gleaming with tears.
"Weren't you going to show me who had the best pair?" Allison scoffed, savoring her victory as she licked her lips. "It seems we both know now and, soon, so will our boyfriends!"

"We haven't even started, bitch!" insulted Stacey, giving Allison an almost toxic pleasure. "Prepare to be crushed."
Returning to crash in the middle of the locker room, the women repeated their earlier position, grinding breasts and grabbing hips in a second test of strength and firmness. Allison could feel all the weight of her massive tits against Stacey's, with her abrasive nipples penetrating Allison's areolas and nipples with the same cruelty that Alison's swords lacerated Stacey's nipples until, in the end, it was her turn to retreat with a painful whimper.
"Whore!" Allison spat, pushing their dark and bruised torsos away, separating them. In front of her, Stacey drew a conceited gasp proud to have evened the score with her breasts.
"Now you know," Stacey said in delight. "I told you I had the best pair, as did our boyfriends."
"All or nothing," challenged Allison, knowing she could not sustain the titfight for much longer; not for the pain in her breasts, but because her clit was now so intensely hard, she could barely resist the dirty desire to impale it against her opponent's sword once and for all.
This time, clutching each other's forearms, the girls' chests collided with such force they both went flying backward. Clinging to the other woman, however, neither fell far; their tits pounded together once, twice, three times before grinding their breasts together a final time. Their pairs burning, Allison and Stacey gasped heavily in their attempt to beat their opponent, rubbing trembling nipple flesh against nipple flesh as a last resort. But after five minutes, both knew they had reached an impasse in pride, and their firmness would never give out.
Desiring to catch her nemesis by surprise, Allison launched her crotch forward and, with a twist at the last moment, drove the head of her pole into the side of Stacey's. Growling with a mixture of pain, pleasure and amazement, Stacey felt his arms give way whilst Allison's pussy crossed hers from right to left. In retaliation, Stacey moved her hips and, calculating the attack of the other athlete, shifted her pole upwards: catching Allison's clit below, twisting under an attack that broke the body of the girl with unyielding pain and erotic satisfaction.
Digging their fingernails into their rival's forearms, Stacey and Allison maneuvered their hips quickly, looking to attack before receiving. While each deduced where the attack would originate, their "twin" threw their own clit into the fray, encountering the other pole in the opposite direction with the same intensity. Spearheads smashed together, both clits trembling from the painful collision and eliciting a wail from both girls. Allison and Stacey moved away from each other, their steps unsteady. Their teary faces both showing the respect they had after their first clit fight… their rival not only possessed a weapon sufficiently strong and tough to fight her own, but was also able to use their erotic sword with lethal precision. Despite such mutual hatred, the brunettes shared in their excitement and interest in the fighting to come.
"You're good, bitch," Stacey admitted, feeling after only three clashes between clits, her blood swelled to make her erotic weapon even harder. "But I sense you're no match for my clit."
"You're good, too," Allison conceded, excited by the growing strength in her throbbing sexual rapier. "But you're wrong: my clit has already proven it's better than yours."
"Look at this, cheap copy," Stacey said as she flexed her spear, raising it and lowering it under the watchful gaze of the other pole vaulter. "I have the strongest clit you have ever seen, and a more muscular pussy than you have ever faced… as my ex will attest," showing control over her muscles. After hours of Kegel exercises, Stacey kept moving her clit to intimidate her enemy.
"That's nothing, bitch impostor. I can make a man come in seconds just by flexing my pussy around his cock," Allison said, as she flexed her clit before her nemesis, also demonstrating incredible muscle control. "And if you don't believe me, ask my ex." Unnerved, Allison pushed her clit upwards, matching the height of Stacey's beautiful pole. "It should not surprise you that my clitoris is unbeaten."
"Just like mine," Stacey added hastily. "No one has ever beaten me either, and a dirty imitator like you won't be the first."
"If you're still unbeaten, it's only because you've never met me, you copycat shit," Allison spat back. "It's time you were put in your place."
"Shut the fuck up and come here," said a tired Stacey. "Let's see who has the strongest clit between us."
Wishing to test their abilities they wrapped their arms together at their sides, taking in air before pushing their clits down at a 45 ° angle. Coming together, they exchanged a quick glare before turning their attention to their rival's clit: their thick poles touched head to head, making them groan as they forced them into a tight V-shape.
"Ready?" Allison asked.
"Always," said Stacey.
Resuming air, the women began to flex their pelvic muscles, each trying to push her clit upwards – the problem, of course, was the opposing pressure exerted by the other woman's sexual sword. If one clit wanted to lift, it had to at the expense of its enemy's, pushing the other down as it climbed. For half a minute, nothing happened. Their poles twitched tip-to-tip, the excitement building as both girls smiled arrogantly, each of them sure they possessed the strongest clit, certain they would soon humiliate their smug opponent. Both had reason to believe it: with every second that passed, each felt their rival's pole tremble a little, pulsing with the powerful flexing of their pelvic muscles. However, so lost in their duel, neither realized her own clit was shaking just as much as its companion, so close to losing the match as to winning it.
Two minutes passed and nothing changed, beyond increasingly heavy and hesitant breaths, as the two females' wills diminished. Slowly, their smiles faded as their beautiful faces reddened, the fight moving towards a frustrating stalemate. Their clits enhanced by blood flow continued pushing tip to tip, while Stacey's and Allison's whole bodies tightened in a supreme effort which, seen by an outside observer, didn't seem to move… but within this stance, face to face they never lost composure, tight-fisted at their sides as their toned bellies strained in the moment.
After everything, neither clit could move, instead immobilized together in a perfect V-shape. Unable to keep up the pressure any longer, Stacey and Allison relaxed their poles in unison, frustrated by the tie, but happy that their opponent shared in their exhaustion. Despite their best efforts, the question of who had the strongest clit was, so far, unanswered.
"You won't always be lucky, slut," Allison muttered, surprised at the mental and physical strength of the other athlete.
"If anyone is having any luck here, it's you," Stacey replied, her brown eyes firmly fixed on Allison's equal pair. "You must be doped to resist a clit like mine for so long."
"The only one doped here is you," Allison replied, leaning slightly forward. Her nipples brushed against their rival's, causing both to gasp with pleasure. "It's the only possible explanation."
Even before the end of their discussion, the girls were already tightening their pelvic muscles again, flexing their clit together for the second time; knowing that, if they wanted to defeat their 'twin', they would need to go further than they ever had with another enemy. Stacey and Allison squeezed every ounce of strength of their muscles in a devastating effort, each hoping it would lead to a quick victory. Immediately, their clit trembled as never before, rippling in the middle of their lengths with such force that threatened to split themselves in two.
Sweat trickled down their beautiful, mirrored faces, dripping onto their still bruised, firm tits, before sliding as overflowing rivers across the plains of their toned bellies. Their clits received part of their salt rain of sweat, each running the risk that even the smallest drop could unbalance their matched duel. Sensing she had to take drastic measures, if she wanted to overpower the other brunette, Stacey raised her hands, bit her lower lip and grabbed onto Allison's tits. Kneading them with passion, Stacey didn't hesitate to tweak her long nipples.
"Oh, fuck!" she gasped, feeling a wave of pleasure run down her spine. The excitement of the dirty battle and rough massage nearly sent Stacey into an orgasm, but she used that nuclear energy to strengthen her clit at the crucial moment of their push-up duel. To the surprise of Allison, Stacey's lance slightly exceeded the sword of her opponent, pushing a few millimeters up while Allison's pole fell the same distance.
"It seems we finally know who has the strongest clit," presumed Stacey, watching with pleasure the painful gesture of the other athlete's beautiful, sweaty face. "I knew your little clit could not match mine."
"Little, bullshit!" Allison spat, visibly affected. "I'm not as hard as you because you needed to rub my tits," making an excuse. "My pole is harder than yours, and will grow much longer."
"It doesn't look that way to me!" Stacey yelled, their clits still joined, with Stacey's weapon narrowly beating back Allison's. "And I don't feel anything!"
"You have no idea who you're messing with! There's no way I'm going to let your pathetic clit compete with mine!" Looking for revenge, Allison grabbed Stacey's breasts and, imitating her nemesis, began to knead them with force. The pressure on her sensitive flesh, on her erect nipples, overexcited her curvaceous body, hardening it up and down.
"Oh, shit!" she moaned, suddenly felt close, very close, to an orgasm of her own. A dozen explosions of pleasure erupted in key points of her voluptuous body, recharging her muscles with a carnal verve as powerful as they were intense. Her clit seemed to solidify, consolidating in strength against Stacey's weapon; with an energetic tug, Allison pushed upward, momentarily turning the other clit so both poles equalized again in a deadlock, a perfectly matching head to head.
Massaging each other's beautiful round breasts, the athletes struggled to break this new equilibrium. Allison pinched her rival's nipples, in an attempt to go further and complete the backlash as she flexed against the other clit, but her opponent managed to stop it by eagerly squeezing her tits between their for pleasure. Again forming a perfect V-shape, the poles of the girls trembled together for several seconds, unable to overcome the equally strong clit of the other brunette.
With fingers stimulating breast flesh at growing momentum, the beauties both realized how dangerously close they were to defeat. Overexcitement hardened their clits, true, but with them both approaching an orgasm, if either exploded at this critical time, the offensive effort against their rival would be weakened. Not only that: if the loser ran against her nemesis' pussy, both would know without a doubt which clitoris was the best, which clitoris was able to bring the other to the most humiliating sexual climax… and who was the sexiest between them. Amidst their tense and currently matched dueling bodies, Stacey and Allison both understood this was the key to everything; the origins and the end of this dirty competition in the locker room – namely, without a doubt, which of them was the sexier women.
With their twinned physical bodies, their precious identical faces, it was impossible to solve this question with a simple visual comparison, so they had to match their most erogenous virtues, their sexual resolve and lovemaking skills in the final women's duel. Neither of them were novices at clitfighting, having locked genital horns when their bodies first blossomed, years ago. But the challenge now in front of them was much greater than anything that came before, precisely because of the competitive nature of their sexual encounter. The women's arrogant egos would never forgive a sexual loss to a girl whose body was her mirror, or who had once been the lover of her current partner. Neither could bear to go home, meet her boyfriend's eyes and know they could never fuck him as well as their hated enemy.
With desperation warming their thoughts, the pole vaulters gasped, groaned and shivered at their endless clit battle. Their huge and swollen rapiers held each other in place, unable to overcome the increasingly unstable opposing clit. Knowing that, despite being equal, Stacey could claim some advantage to momentarily making her clit retreat, Allison decided to put more meat on the grill with a play that, given the excitement flowing through her body, would be really risky. "I'm sexier than you!" she croaked, strengthening her attack with words she hoped would weaken the psyche of the other girl. Tilting her face forward, her full lips then closed around Stacey's equally plump mouth, locking them in a kiss that made her moan with pleasure.
Stacey responded immediately, returning her kiss with delight, fury and hunger. Their hands left each other's breasts, letting them plaster together, and they wrapped their arms around their rival's toned torso rival in a torrid, passionate embrace. Tongues came into play, licking at each other in the slick, hot cavern that formed their locked mouths, struggling in a test of strength and hedonism which, despite their efforts, could not distract them from the real contest: their clits remained fixed in the same position, increasingly hot and sore; new sexual discharges escaped from their mouths down their bodies, crossing their sensitive breasts, their flat sweaty bellies, reaching the crotch duel to further strengthen their tireless poles.
With their naked bodies for the first time matched head-to-toe, the rivals competed with their lips and tongues, breasts and nipples, abdomens and navels… and their pussies drenched in sweat and something else. Pubic bushes intertwined into dangerous brambles as their mounds of Venus jostled; below, however, the extreme closeness of their bodies forced both clits further downward so close their labia soon touched, and the girls gasped into each other's mouth, as their whole bodies burst into flames. Unable to break their eternal draw, even with the tremendous mutual stimulation they were inflicting on each other, Stacey and Allison began furiously biting each other's tongues and lips. Hands left their mutual embrace, each sinking into the soaked raven locks of the other woman, pulling hard in a desperate attempt to unbalance their opponent.
And meanwhile, their proud clits throbbing in pain, pointing to the locker room floor in such a tense and unstable position, their hold could not be maintained much longer. Desperate, both beauties wished, at the last moment, the strength of their clit was enough to prevail, to overcome the stubborn defense of their opponent. Snarling into each other's face, the two females felt, at last, the tip of her pole snapping free, sliding past each other in a painful but pleasant surge. Spitting unintelligible insults, Stacey and Allison pushed away, retreating in a locker room that now felt more like a sauna. Exhausted, the women observed each other with a fury given they didn't know how to dominate the other; after matching clits and pelvises for so long, the two had lost track of time and neither could claim victory. Although one of them could boast about something else.
"Good fight, bitch," Stacey muttered, gasping for breath. "But we both know who's clit has the other on the ropes."
Only a few seconds passed before Allison replied, angry of the other raven-haired girl's arrogance. "You better believe, this fight is far from over."
"Oh, I'm not so sure. If you have to use your weak kisses to defeat me, you are much more desperate than I thought."
"You got a problem with that? Given how hungrily you were kissing me, it's clear you were looking forward to it since we met!"
For a few seconds, the girls sat in silence, broken only by their heavy breathing. The stakes were ever increasing, the fight extending beyond their clits. However, the central challenge remained the same, so both remained focused on the confrontation of their proud, sexual poles.
"You've got it, bitch!" Stacey cried. "I was willing to settle for whipping your clit with mine until you gave up, but now I will go much further: I will fuck you!"
"You've read my mind, cow," grunted Allison. "I'll show you that I have the best clit, and when I'm done destroying it: I will fuck you!"
Slowly, with careful steps, the girls began circling in the locker room, studying the enemy with greedy eyes for answers. Rival breasts moved up and down, and despite the formidable redness from friction, their nipples were challenging each other from a distance. As perfect athletes, their muscles were turning out to be well-defined in arms, bellies and legs after the physical effort of their fight. But if there was anything outstanding in the other female, it was definitely her clit: extended like never before, threatening the sexual spear of the other brunette with a mixture of strength and ardor that few females in the world could match.
Then, Allison had an idea: given Stacey's arrogance, she could force the other girl into a duel where she was sure she could avenge her earlier defeat, showing her smug clitoris which of them was the best. "If you're so proud of your pole, if you think it's really the strongest, the sexiest… why don't you let me work with it for a couple of minutes?"
The words of Allison surprised Stacey; although she didn't quite understand what her opponent was asking, there was no doubt she would accept any challenge launched by her 'twin'. "What do you have in mind?"
"Endurance. Make your pole as hard as you can, and keep it straight, pointing it directly at me…" Slowly licking her lips, Allison walked forward. "I will put mine right under yours, and then push upwards. My pelvic muscles and my clit will aim to bend your pathetic spear, and prove who's the real queen here."
"I accept, on one condition…" Stacey licked her own lips. "When you've exhausted yourself trying in vain to move my clit, it will be my turn to cleave yours in two!"
"Of course. But when I'm done with your clit, I don't think you'll have the strength to try anything against me!"
"We'll see." Stacey lifted and placed her toned arms behind her head, flexing her prodigious sword to keep it perfectly horizontal to the ground. Allison gulped when she saw the amazing strength of her rival's clit, first doubting her plan.
"Come on, bitch!" Stacey knew how to read the hesitation in Allison's eyes. "Surrender; admit that my clit is the best and save yourself the humiliation. My pole is a rock: you can never move it."
"Dirty whore," croaked Allison, flexing her muscles in her pelvis in a show of force. "You haven't yet felt even half the power of my pole, so shut up!" Fed up with her rival, Allison moved forward, maneuvering her hips to place her clit just below Stacey's. Both beauties breathed in deep, eyes locked in challenge for a moment.
"You've got two minutes," spat Stacey. "Then, your clit will be mine."
Tensing your muscles with all her might, Allison slammed her clit against the base of the sword of the the other athlete. The shock made both girls squeal, but Stacey's sexual sword didn't flinch.
Repeating the charge, Allison made Stacey's clit shift upwards a couple of millimeters; then, Allison flexed her arms up, trying to extend the lead beyond the strength of her opponent's clit. For the next two minutes, the girls gave everything they had in the test of strength: Allison continued to push upward, and Stacey continued to harden her rapier to avoid giving ground. Panting with sweat, the two females tensed their muscles in a surgical effort until, at the last moment, Allison's clit managed to push Stacey's up several millimeters.
Snarling with rage, Stacey pushed her opponent away, separating their aching poles. "Ha, your time is up!" She breathed with some vehemence. "Now prepare your clit for mine."
Proud of her small victory, Allison lifted her chin before striking her rival's earlier pose. In a muscular exhibition that sought to settle their psychological advantage, the girl moved her clit up and down at Stacey, before establishing it at a right angle for the second half of the challenge.

"Now you know how to bend a clit," she said haughtily. "So, if you want, accept your own advice: acknowledge which of us has the better clit and get out of here, before you really get hurt."
"You don't scare me, bitch," Stacey trying to hide her doubts behind a furious facade. "I have the strongest clit, and I will prove it." With some momentum, Stacey's pole struck Allison's foil from below, but the onslaught was abruptly stopped by the firmness of the clit of the other brunette.
Unable to believe it, Stacey took a deep breath and repeated the blow, once, twice, three times with the same result. The couple's gasps echoed in the locker room, while the aggressor insisted on her obstinate attempt to bend Allison's clit for a full minute. Then Stacey changed tactics: keeping her clit below Allison's rapier, she flexed her pelvic muscles to the max, pushing up with the physical strength she needed. Allison's clit faltered slightly, shifted upwards a few millimeters, but no more. The second minute ended, or so Allison calculated with an arrogant push of Stacey's body away from her.
"Time's up!"
"Liar! I had you!"
"I've won, so I have the strongest clit between us!" claimed Allison.
"Fuck you!" Stacey groaned, the two women openly shouting into the empty stadium. "My clit is stronger, bigger and sexier than yours!"
"No, mine's stronger, bigger and sexier! Let's compare!"
"Prove it!"
In moment, the girls clashed in the center of the locker room, locking their muscular arms around each other's throats in more a Greek struggle than a fierce catfight. Stumbling around the room, the rivals careened into walls, lockers and wooden benches until, in the end, both crashed into the door leading to the showers. Hatefully screaming, the girls lost control and began to pull hair, tearing at each other's scalps while their bare feet skated chaotically on the slippery tiles of the room.
Eventually both lost their balance, stumbling against the handle of one of the showers before falling to the ground. The water came furiously and hot, falling over their locked bodies; howling as they felt its heat wash over them, but that did not stop them fighting. Crushing their bodies together, Stacey and Allison tested their strength and ability to fight on the floor with the other woman, recalling wrestling classes in which both had participated in the first year of college. Tits crushed together, bellies slid against each other, and their legs cradling their powerful pussies intertwined like hungry snakes.
"Bitch!" Stacey yelled, panting in the hot downpour. "If only our boyfriends could see us now!"
"Hopefully, Bitch!" cried Allison, muscle by muscle competing against her hated rival. "So my ex could see how he's with the wrong woman!"
"Left to a superior woman, pig! And from what I feel, my ex would be disappointed with your body!"

"Tom is completely satisfied with my body! Feeling yours against mine, I can't say the same for Larry, bitch!"
With their sexual competition back to the fore, the beautiful females brought their pussies together. Rolling back and forth, Stacey managed to strike Allison's large clit with her own, swiping from left to right. Allison replied with a quick counter, banging the top of Stacey's hard clit before, and with a skilled and rapid rotation of her pelvis, impaling the side of its head. Panting, Stacey threw her ass back before turning her hips with one swift motion, nailing her clit at the base of Allison's sword.
"How can you believe your pole is as good as mine?" Allison asked, stopping a clit onslaught from the other athlete with an accelerated lateral feint.
"How can you believe your pole can compete with mine?" Stacey said, avoiding a frontal assault just in time to skewer her foil at the bottom of her rival's clit.
Their fencing duel continued under the shower between groans and insults, both beauties unable to accept there was another woman so capable of such surgical and complex attacks. For years, the unusual capabilities – their pinpoint clitoral skill, the strength of the pelvic muscles… even their immense sexual stamina – had made the girls become Alpha females; their lovers never forgot what it was like to spend a night with them and enjoy their extraordinarily strong pussies, whilst their rivals still had nightmares about their insatiable and skilled clit.
Hating more intensely than ever before, the pole vaulters ended up on their sides, embraced in a level duel. Attacking at once, Stacey and Allison brought their clits together, length to length, holding them there for a few seconds, feeling the force each other's sword still possessed. Feeling challenged, the girls moved her hips gently, parting their clits a few centimeters, before lunging them back side-to-side. Spears clashed with all their incredible length, trembling from the head to the base of their clits, beyond the folds emerging from their pussies, expected to join in intense struggle.
"Again," demanded Stacey, their clits colliding together.
"Again," Allison muttered, with the third collision forcing the couple to close their eyes in pain.
For an indefinite period, the beauties hit the sides of each other's sexual poles in a desperate attempt to twist the other clit and overcome the onslaught, but their rods always stopped halfway, restrained by the strength and perseverance of their nemesis' marvelous clit. "Let's change sides," they asked in unison, already shifting their pelvises to line them up the other side of their clits. The profuse water incessantly washed the sweat from their bodies, as the women continued to compete in this stubborn struggle length to length for what seemed like an eternity, with neither clit imposing on the other a single millimeter.
Frustrated by their equality, the two athletes pushed, rolling away from the other before jumping up. Their prodigious physical forms created by a steady diet, the result of years of hard training and a lucky metabolism, were beginning to tire after… an hour of combat? Perhaps more? Trapped together in the locker room, both had lost track of time, unable to know how much night was left. Would they end up being discovered in the morning? Exhausted, their bodies glistened in the light of showers, water dripping off their perfect figures; hot jets kissing their round breasts, their bellies and abdomens gently marked, their carefully trimmed sexes pouting full lips.
Stacey grabbed her dark hair, squeezing the water from it as Allison followed suit, still watching her opponent. Among eyes full of envy and rivalry, the two athletes recovered some of their strength. Allison could feel her pelvic muscles testing the limit of her strength, after the arduous clit pushups she'd had with the other girl; right now, waiting for Stacey pelvic muscles to clash with her, just as spent. Allison's sexy eyes ended back down over her clit, how could it be otherwise: her enemy's pole had grown even more, stimulated by recent contact, and exhibited a size no woman thought possible. Stacey looked down at her own pussy, also surprised by its length, her clit had never felt so hard, so widespread, so plump as now.
"I think we've never been tougher than now," said Allison, reading Stacey's mind, "So if we want to resolve which bitch has the larger clit, now's the time."
"Well," Stacey said, placing her hands on her hips arrogantly. "I'm the best of my size, and I'm sure you are too. We will not find a better occasion."
"Let's do it, bitch!" Allison put her hands on her waist, looking proudly at her opponent. "Now, I calculate my pole is about two and half centimeters. You cannot possibly match it."
"No way! Mine is two and half centimeters." Stacey replied. "I've measured it, and I'm obviously bigger than you."
"No you're not!" Allison growled, giving a challenging step forward.
"Yes I am!" argued Stacey, with her own step forward. "My pole is longer and thicker than yours."
Approaching, the girls carefully put their clits side by side, comparing visually, absent of tape measures. Unable to decide who was actually larger, both instinctively moved her pelvis forward, knowing that whoever touched her rival's pussy first would be a better comparison. However, and despite their best efforts, the heads of each clit touched the opposite sex at the same time; undoubtedly, neither spear was longer than the other… at least for now. Having reached an unimaginable length before the fight, Allison and Stacey believed their clits may still have room to grow, according to their advancing sexual war.
"Perhaps our poles are equally long," conceded Allison, staring at their clits confronting each other, "But you can't deny mine is fatter."
"In your dreams, cow. Look at my pole: I find it impossible to believe that yours is plumper," Stacey said.
"Only one way to find out, cheap copy… if you dare."
"I know what you mean, clone bitch… tip against tip!"
As if they already knew what they would do, the two clits immediately crashed together, head-to-head. Groaning, the brunettes kept pressure on their opponent, wishing to compare the strength of their poles until the end. From above, both looked beyond her shaking tits and erect nipples, their weapons matched in thickness; intense frustration gripped Stacey, aware this whore's assets matched each and every one of her own. Angry, she shoved her pussy forward harder, trying to knock her rival's clithead so hard it softened and forced the enemy pole to retreat. However, Stacey could feel the pressure Allison's clit shoved in the opposite direction, in a clear attempt to crush her own.
The two beauties were able to keep their clits faced in that precarious balance head-to-head, as more and more blood rushed to reinforce them. Increasing sweat appeared on the foreheads of the young, soaking, sometime red faces and, focused on their Herculean battle, its end caught them completely by surprise. Again, the heads of each clit slipped past their rival's sword, hitting the wet labia as their bases with momentum. Stacey and Allison gasped with pleasure, and before they knew it, both were impaling the other's pussy in a hot and uncontrollable outburst.
"I'm sick of you!" Allison cried. "If I have to fuck your pussy to weaken your fucking pole, so be it!"
"If you want to fuck, then let's fuck!" Stacey growled. "I will be happy to humiliate your pussy so your damn pole loses its strength!"
"I'm going to..!" the threat Allison was eliciting was suddenly drowned under Stacey's burning lips, without hesitation, as the other female plunged a feverish kiss on her.
Shaking their hips from side to side, the athletes clits sought to violate one another most intimately, whilst their mouths and tongues did the same. Consistently, their clits were in each other's way, preventing the desecration of the opposing pussy with stubborn resistance; however, when a girl could twist her pelvis enough to break through the other's defenses, her clit pierced their vagina, whilst rubbing her sensitive lips against her rival's. Gasping and screaming, the women fought with such ardor they soon began to stumble around the showers. Closing their eyes, both deepened the kiss while keeping their pussies locked together tight, grinding deep.
With unsteady steps, the 'twins' left the showers, returning to the locker room where it had all began. There, hitting one of the lockers, the couple crashed through another door, opening it at once before falling to the floor of the corridor, leading to the track where the two beautiful pole vaulters had been competing hours earlier. On the ground, the fight intensified in a mixture of wrestling and wild sex. Increasingly out of time, the girls struggled with legs and arms as their pussies completely merged together. Their labia scoured from top to bottom, side to side in perfect sync, as their dark bushes tangled, pulling at each other with every pelvic thrust. Their clits, hot and hard, abusing each other's sexual anatomy, forced both pussies to absorb each other's juices under tremendous pleasure, announcing the rapidly approaching orgasm.
Within the kiss, neither could contain their mixing saliva any longer, which began to spill out of the tangle of fleshy lips and hungry insatiable tongues. Kneading their breasts against each other, they rubbed on a deliberate war of pleasure where red nipples pounded their rival's in grief, long and hard. Their formidable gym backs went up and down, perfectly synchronized in a striking rhythm between the two beauties, who rolled back and forth with the fiery desperation of those who wanted victory above all else. In the end, neither was stronger than the other. Intense pleasure finished destroying the will of both women and, with a mutual orgasm born from the depths of each sex, their pussies detonated.
Separating their lips – still joined by hot strands of saliva, Stacey and Allison raised their sweaty faces toward the ceiling and howled like wolves, shivering under their climaxing bodies. The orgasms lasted for a couple of minutes fading gradually until, finally, subsiding from the two beauties… although the experience burned their feminine egos. Resting in other's arms, lying sideways in the hall, the girls brought their faces together, nose to nose, eye to eye; hating what just happened, while their mouths panted softly together. A light night breeze from the track of the exterior, kissed both bodies, forcing them to shake again.
"Is this what you did with Larry every night?" Stacey voice broken, as she drove her forehead against Allison's, making their discussion more private. "You kissed my boy through the darkest streets of the city?"
"What about you?" Allison countered, pressing her head back against Stacey's with the same intensity. "This is how you screw Tom?" Her tone was personally resentful. "Rubbing your tits against his chest as my boyfriend just made me?"
Jealousy invaded both athletes' hearts, after sharing the most incredible sexual and amorous experience from another female's flesh. Thinking about their current partner having sex with her bitter enemy, the most hated girl in the world, deepened a rivalry that, in itself, was already incredibly deep.
"Perhaps you think too hard, bitch, but before this night's end you'll be screaming my name," warned Stacey, carried away by the animosity. "You'll be screaming my name while I saw your pole in half."
"Now that I've fucked your pussy, I don't think your pole has much strength left," said Allison. "It will be you, bitch, who'll be screaming my name in the next few minutes…"
Between their locked, sweaty and cum-soaked thighs, their pussies sought each other again. The heads of their clits soon touched and the couple hissed, feeling how much things had changed after their mutual orgasm… their once invulnerable swords, now trembling with pleasure. Their cocky pride was wounded, dumbfounded at how the other athlete managed to weaken her own powerful sexual pole. However, their clits remained dangerous: they were hard enough to continue dueling with them, maintaining their length.
Returning to the duel that had started before their chaotic sexual combat, the girls pushed their rapiers forward, seeking to push back the enemy clit that still dared to oppose them. Growling, Stacey and Allison pressed and pressed, but neither gave ground; their bodies, however, trembled within each other's arms, still affected by their after-orgasm exhaustion. Aware their clitfight would now be more desperate, demanding and sensitive, the two clenched beauties moved their arms back and forth, again and again, always flexing them end to end without either breaking the tie.
"No separating this time," Allison whispered after twenty thrusts against each other. "We keep our clits together until one of us surrenders."
"It's your funeral," Stacey croaked back.
"It's yours."
Their hot poles crushed together again head-to-head but, this time, both kept them there as promised. The brunettes were progressively increasing pressure on the umpteenth test of strength and hardness with their best weapons, each wishing their enemy would weaken to the growing push. Between gasps and moans of pleasure and pain, the girls competed in this way for a full minute… until both achieved what they wanted: the opposing clits was forced back, sinking almost half a centimeter into the folds of their labia; the problem, however, was the two clits retreated at the same time.
"Whore!" "Slut!" They shouted at once, clutching each other's hair with rage. Keeping their clits incredibly meshed together, both forced the opponent to give up tugging at their dark manes.
"Your pole is going to break!" Stacey spat, standing in the hallway with her nemesis.
"Yours will drop first!" Allison replied, almost word of mouth with the other athlete.
Straightening their legs behind them, the females pushed their pelvises forward while pulling the other's hair to bring their enemy closer. With this, the pressure between their clits grew, and both erections lost another half centimeter in length. With tears flooding their eyes, Stacey and Allison moaned face to face, putting all the strength they had left into their powerful thighs. Tired of this stalemate, Allison decided to change tactics: feeling that her formidable pelvic muscles had recovered some of their energy, she tightened them to flex her clit with such force it took them both by surprise. The head of her clit bent Stacey's up slightly, causing a plaintive moan to escape both their mouths. Stacey felt a few tears swell her flushed cheeks, while her clits was painfully pushed into his body several millimeters.
"Slut!" Stacey exclaimed in the moment of weakness. Telling herself that her pole was the stronger of the two, she flexed her own recovered pelvic muscles with all her might. The anguished grown and grimace from Allison told her what she needed: the opposing clit backed off half a dozen millimeters, whilst her own foil recovered its length.
"Bitch!" insulted Allison, taking a deep breath before returning to expand her pelvic muscles in response to Stacey's assault.
For nearly three minutes, the women flexed their clits in turn, destroying the other pole as tears welled from their precious faces. Both gained and lost ground steadily, their fingers entangled in the silky wet hair of their enemy, pulling slowly but steadily in an ineffective battle of mutual torment. In the end, the pride and suffering excited the 'twins' to flex their clits at the same time, in a mad attempt to crush her rival's weapon once and for all. Both sexual poles of the girls were crushed in a war of strength and endurance, flexibility and muscle, but this didn't not last long: at this stage of the fight, the pain was so unbearable the young athletes had to seek an alternative to find out who had the best clit.
Stacey was the first to have the idea. Whilst not the most honorable idea in the world, perhaps a woman should fight dirty when necessary? Knowing how much she had weakened the clit of the other brunette after their first orgasm, why not force a second or even a third, to exhaust her enough for her own pole to strike? Allison didn't see it coming: fast as a snake, Stacey's right hand left her rival's hair to fall between her legs and, then, for the first time in her life, the woman began to stimulate her with her fingers. Stacey's hold broke the fight between their clits, impaling Allison's pussy so hard her pelvis was pushed back.
"Oh shit!" Allison yelled, backing away as, somehow, despite all they had done before, she was violated by Stacey's. Her back slammed into the wall of the corridor, but her growl was forced off by the fingers of her now hated enemy's gasps.
"I told you if you wanted to fuck, we were going to do it!" shouted Stacey. "Now there's no turning back!"
"Bitch! Bitch! I hate you, bitch!" Allison sobbed, momentarily paralyzed against the wall.
"Hate me all you want, but love my fingers!" Stacey scoffed, tirelessly pushing two fingers inside and out her rival's pussy. The wet sounds echoed in the hallway, and even could be heard on the track if someone was there.
Then, finally, Allison reacted: with a war cry, she left her rival's long, raven hair to attack her body. Allison's right hand dropped to Stacey's crotch, where two fingers invaded her sexual slit mercilessly; meanwhile, her left hand begun to claw like an eagle on the girl's right breast, twisting with vengeful fury.
"Fuck!" Stacey wept, as she was pushed back to the opposite wall of the corridor. The sharp blow caused her to lose her grip on Allison's pussy, whose fingers masturbated hers with passion and skill. "Leave my pussy, bitch!"
"Serves you right if you can't take it!" Allison gloated, giving pleasure and pain at the same time: while Stacey's vagina was stimulated, her breasts were crushed by Allison's nails. "You started this, slut, and I'll finish it!"
Overcoming the double assault from Allison, Stacey used her round butt to push off the wall. Their bodies collided loudly, flesh against flesh, and staggered down the hall, Stacey's hands reaching Allison's pussy and right breast at the same time. Masturbating each other as if there was no tomorrow, the women soon ceased to lacerate with envy the other breast, to excite each other's nipple with their fingertips, seeking to increase the pleasure of the other athlete beyond their sexual stamina for the second time that night. Panting, moaning, groaning and crying, the couple fought all down the hallway, always trying to escape from the other's claw, throwing back her hips, but it wasn't enough: both of their holds were strong, fingers plunging in and out, in an endless cycle intended to provoke sexual humiliation.
Soon, however, neither could endure the heat, until their lips sealed together again in a new kiss of savage tongues and sharp teeth. Then, unexpectedly, Stacey tripped over a step. Collapsing back on the staircase leading outside, she screamed in pain, her thin but toned body of her opponent riding her as they fell. Allison's mouth left her own and, before Stacey could react, the other athlete bit her left nipple while massaging her right, then switching to the other. A discharge of extreme pleasure ran through her body from top to bottom, from her breasts to her violated pussy, back to her excited nipples.
"Fucking coward!" she wailed, convulsing under Allison as she tried desperately to bring her opponent to orgasm before she did. Plunging a third finger in Allison's drenched sex, Stacey left the teat of the other vaulter in peace to grab her hair; pulling, she pulled Allison away from her excited bust, managing to roll her over to assume top position. Revenge was swift: Stacey's tongue pounced on Allison's thick red nipples, moving from one breast to the other with the hunger of a bitch in heat. And below, three fingers still fucking her enemy's pussy, Allison could not help but gasp and tremble under her.
"Cheap fuck!" Allison spat, Stacey testing the limits of her sex. Now penetrating Stacey with three fingers, Allison clumsily slapped the beautiful face of the other girl once, twice, three times, to stop the assault on her tits.
"If you don't want me to suck on your nipples, I can always go back through your mouth!" challenge Stacey, her face looming over Allison's angry stare.
"I'm going to fuck your tongue off, just like I've been doing all night!" threatened Allison, before their lips locked together again.
The incredible athletes fought tongue to tongue, flattening their tits together, their long fingers violating each other's vagina for so long that both lost the notion of time. Rolling around on the stairs, the athletes engaged in a new test of sexual stamina that their fame had given them among the boys. However, as incredible as the two women were, Stacey and Allison had their limits: for the second time in the fight, they were overwhelmed by the warmth of their mutual excitement, and synchronized as only 'twins' could as they worked each other in unison. "Nooooo!" they screamed together in each other's mouths, as each felt their scorching juices explode out of their pussies uncontrollably. Shuddering, the rivals pushed each other away from the twin body they hated the most.
Lying on the steps, Allison gasped with her eyes shut. On her chest she could feel the weight of her breasts, her nipples stiff with arousal; below she felt her exhausted hips but, above all, the weakness of her clit. Her once unbeatable pole during the last devastating orgasm had, seemingly, lost too much of its strength and hardness. She felt it was near defeat, near collapse: the first humiliation of her life. Feeling the night breeze, the young woman opened her eyes. She gazed up at the night sky, with the stars and Moon looking down on her sweaty, naked body. Just a few steps away lied the outdoor running track… and in the center of it was the pole vault, where she and Stacey had competed for the last three days. An excited pulse erupted inside her clit – making her remember the untold hours spent close to her nemesis – as a wave of thrill strengthened her failing weapon.
"Let's finish this where it all started," Stacey's exhausted voice reaching her ears. Turning her head, Allison locked eyes with her angry, but equally exhausted rival… looking at the mattress for the pole vault. Allison's face blushed red, realising how much they thought alike. Swallowing back hers and Stacey's spit, she propped up on her elbows, attempting to stand with all the pride she had left.
"For once we agree," Allison gasped, her roaming the other woman's body as if it were the first time they'd met. "It won't take me long to put you in your place."
"You've got it backwards," Stacey said, unsteadily rising to her feet. "I still have much more strength left than you do." Hearing such arrogance, Allison forced herself to rise, facing her opponent in the middle of the staircase.
A few steps opposite, Stacey raised her chin, waiting for her twin to backtalk. "Say what you like, bitch. It's obvious you are more tired than I am," Allison said, her eyes descending to Stacey's hairy vulva, "And your clit doesn't seem so hard now."
"Perhaps it's not in the best form," Stacey confessed, taking a precarious step forward, "But it's still better than your weakened clit. Yours has lost too much hardness to deal with mine."
"Enough talk," barked Allison angrily. "Let's go out there and see who's better."
In moments, the 'twins' went to the very heart of the stadium. The cold night air received them as a lover, wrapping them in a breeze that hardened their plump nipples. Without taking their eyes off one another, the girls crossed the athletics track, trying to recover all the energy they could before the moment of truth. The huge floodlights still illuminated the place, shining down on their naked girls, their sweaty bodies, their moist crotches. The mattress awaiting the couple seemed completely different from what they'd seen earlier… or perhaps not. It remained a place of competition where both beauties could measure the handling capacity of its poles… but in a way, both believed this most appropriate to their rivalry. Yes, they would compete, but naked on a mattress under the light of the stars and the Moon, with their sexual "poles" locked in a war to end all wars.
"No stupid rules this time," cried Allison, as they reached the area of their final combat. "Your clit against mine, in any way we can."
"Perfect," Stacey replied, "But be warned: my clit is going to thrash yours into nothing."
"It's impossible for your clit to overcome mine," Allison attacked. "My clit is too strong and too long for you to handle."
The girls climbed onto the mat, watching each other intensely as they walked unsteadily on its elastic surface. With hands on hips, both approached their rival, terribly eager to start the last leg of their war. Stacey flexed her pelvic muscles, tensing her exhausted but still feasome clit; a few steps opposite, Allison did the same, displaying her powerful clit with pride.
"Come here," they whispered at the same time. Walking forwards, the girls slowly and carefully hugged each other, their breasts and bellies kissing… but keeping their pussies out of battle for now. Both sighed gently as their nipples mated, their navels sucking at each other.
"Don't run away when my clit invades yours," boasted Stacey, shifting her torso a little towards its 'twin'.
"Don't flee when my clit invades yours," Allison replied, shifting her torso towards Stacey's in response, compressing their breasts deeper together.
Suddenly both girls lunged forward, as their pussies clashed loud in the night. Immediately, the couple felt their clits locking together like horns, finding mutual understanding those were the only two weapons that mattered in their eternal struggle. Each pole vaulter pushed forward the head of her clit, looking to bend her opponent once and for all, but neither would given in to the pressure. Allison and Stacey pressed the attack; their clits shuddering together, so to close to both defeat and victory one minute, then two… before their arms snaked down to each other's clit. Gasping, the passionate young girls negotiated a series of entries into their rival's sexual folds, seeking to stimulate each other but, after a warm exchange of successful violations, both remembered they were there to discover who had the best clit – not fuck each other.
Thus, Stacey pushed her thick clit upwards, hitting the fat 'pole' of her rival with such force that Allison yelped in pain. Her reply was instant: ramming down, she clubbed Stacey's pole with the same rapid momentum so her enemy could only scream before the impact. "Whore!" they squealed in unison, brandishing their clits with quick thrusts so painful as pleasant until, unable to stand on the unstable mat, both fell on the changing surface.
Their horizontal bout was just as tense because, while battling clit against clit, the girls wrestled for top position. Riding, Stacey and Allison mounted each other again and again, their sexual spears trapped between their sucking pussies, rubbing in a desperate attrition where only one of them would emerge victorious.
Neither was able to achieve a competitive advantage, however – their eternal sex fight was exhausting them seriously, their toned muscles barely holding each other, while their clits began to soften for the first time in their lives. Hate invaded them, at the same time, as excitement and the beginning of a new and possibly final orgasm built.
"No!" cried Allison. "We don't stop fighting until you explode!"
"I will finish yours before you finish me!" Stacey replied. "I promise!"
For five long minutes, the women rubbed their formidable but increasingly weaker clits in a race that seemed to have no end. Again and again they beat their pussies together, trying to overwhelm, crush, humiliate the other proud female's weapon, but they were soon angrily aware of how evenly matched their clits were. Between screams and gasps, neither was able to beat the 'pole' of their enemy, despite Herculean efforts, physical and mental.
"I refuse to admit that we are tied!" squawked Stacey, beside herself, impaling her rival's sexual rapier with rage.
"I cannot accept we are equal in all aspects!" cried Allison, hitting the sensitive spear of the other woman.
"I have to prove that I have the best clit!" they howled in unison.
Their combat was strained, the couple fucking clit-to-clit on the mat at a momentum neither could sustain for very long. From head to toe, the nude beauties trembled and sweated, closing their eyes and gritting their teeth in the final sprint to the finish.
"Harder, bitch!" spat Stacey. "Harder!"
"Come on, cow!" replied Allison. "Give me everything you've got!"
"My clit will crush yours!"
"I will find a way to destroy your clit!"
"I'm going to push your clit into your cunt!"
"I'm going to slice your clit in two!"
"To the count of three, whore!" they challenged at the same time, lying on their sides. Both withdrew slightly their depleted pelvises, opening their eyes for the final challenge. "One, two… three!!"
The two launched simultaneously, and the collision between the heads of their clits was so devastating, so powerful, their cries echoed throughout the stadium… followed by a second, mutual cry of frustration and pleasure. Their joint orgasm epitomized the 'twins' perfect state: forcing them to cry, forcing them to surrender to the truth. Held in each other's arms, against each other's sweaty chest, Allison and Stacey soon lost consciousness with one thought on both their minds… revenge!
The End.

Thank you for reading! For more of AnubisX's Stories: Click Here!