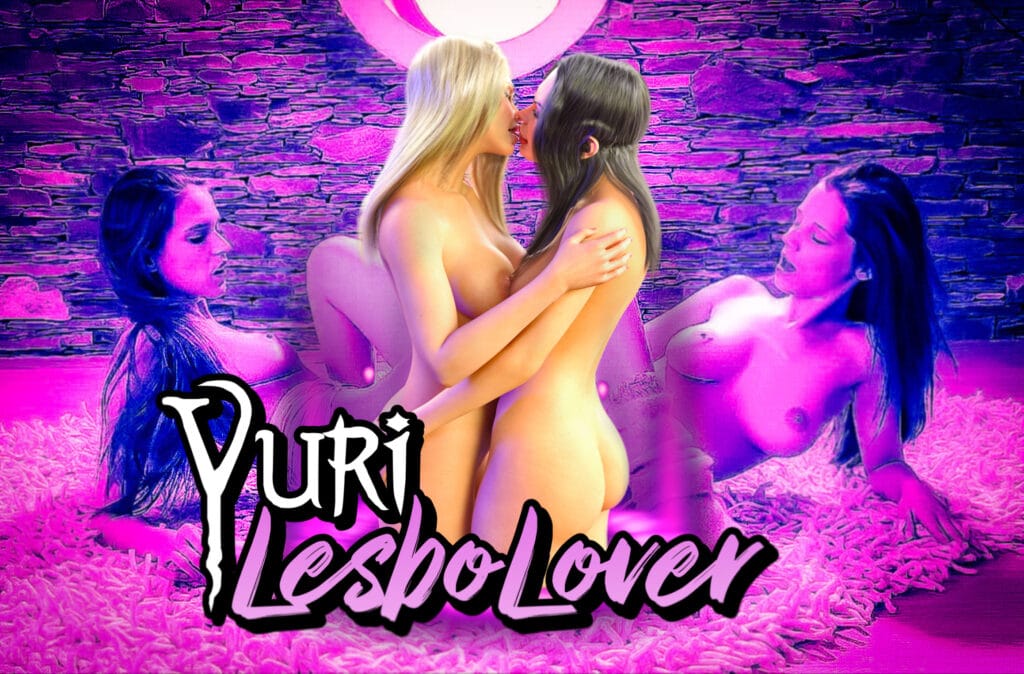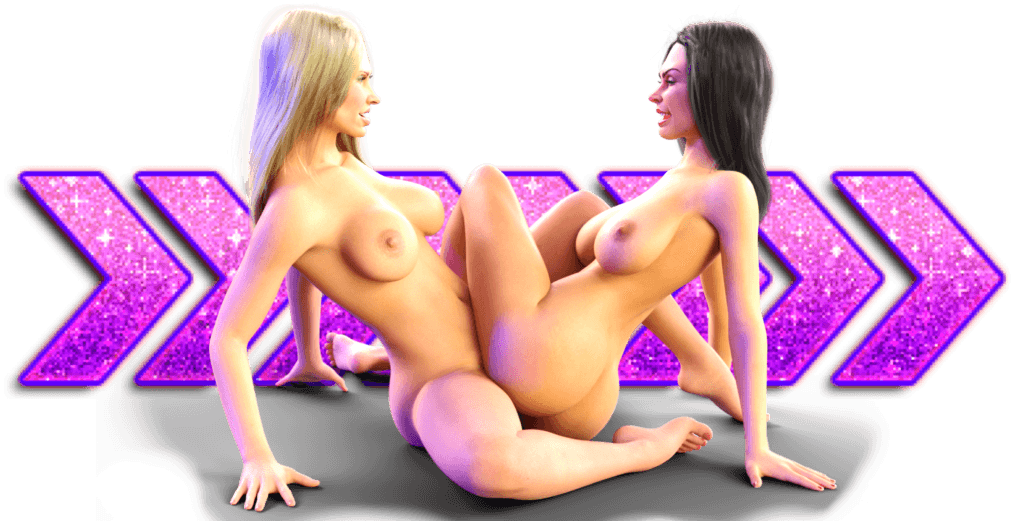 Today was going to be the highlight of Frank's career. He had been working as a porn director for years now, specializing in lesbian scenes and now he was going to put his plan for a new porno into action. He was bringing in two of his favorite actresses. A younger girl named Allison Moon, age 23 and an older woman, Jennifer Frost, age 33. A ten year age difference that his customers would no doubt find enticing. Those were just stage names, of course. Their real names being Allison Munn and Jennifer Fredericks.
Allison was a petite little cutie. Pale, milky skin, long platinum blonde hair down to her lower waist, light, blue eyes that would melt anyone's heart, a cute, little heart shaped butt and an impressive rack of D cup breasts. Due to her cute look and somewhat high-pitched voice, she was often cast as airheads, cheerleaders and/or popular girls in her works.
Jennifer was almost the exact opposite in terms of appearance. She had a nice, golden tan with powerful brown eyes, long, thick, dark raven locks also down to her lower waist, a thick, dump truck ass and like Allison, a plentiful set of D cups. Her low, sultry voice and seductive, mature demeanor often led to her playing authority figures such as MILFs, teachers or cops in her roles.
Aside from their hair length and breast size, the two ladies only had one physical trait in common. Their height. Despite the decade in age difference, they were both 5'7 and Frank knew that would allow their beautiful D cups to come into glorious contact during their scene. He felt their contrasting looks would only add to chemistry on the camera.
Allison and Jennifer themselves did know each other only slightly but not very much. They had seen each other at parties and conventions and the like but they had never done a scene together. This was also part of Frank's plan. He felt them going in on each other at a blank slate would make the production stand out. Both have worked with Frank before on a handful of pornos, respectively and he found them very enjoyable to work with.
However, there was one other thing that the girls had in common that no one else on the production was aware of. Their favorite hobbies. Sexfighting. Both Allison and Jennifer were addicted to it. Against men and women but both very much preferred women in this regard. They loved it. The intensity, the competition, the feeling of pushing their sexual stamina to the absolute limits, it was just amazing! The girls themselves were aware that they were both bisexual. It's practically an unwritten rule for women in this industry but neither were aware that they shared a secret passion.
When it came to said passion, the girls had another thing in common. Their enjoyment of dominating their female opponents. They very much liked getting the upper hand and the rush they got from dominating a girl who was trying to dominate them was the best part of the game to them. Despite their shared nymphomania, they still took their jobs seriously enough and were always professional. It was still work after all and it rarely gave them the rush that they got from sexfighting.
Allison and Jennifer both found each other hot as Hell and were excited to film together. Frank was already a major director in the industry and he had just scored a deal with a huge studio. The girls, like Frank, were excited to see how this scene would further their careers. Frank already sent them the script in advance. Their scene would play out like this:
They're both housewives and neighbors, as well as friends. Their Husbands work together as engineers on a major cruise liner and have been away for months. Their characters met each other through their Husbands and have been friends since. They visit each other, go shopping and basically do everything that girlfriends do. One day, the two visit each other and are especially horny with their men gone. They converse and one thing leads to another and they end up in bed fucking like rabbits.
The day of filming had arrived and everything was in place. Frank got his best cameraman, Todd to work with him on this. He wanted everything to go as perfectly as possible. Allison and Jennifer had arrived, everyone greeted each other and Frank had them get in costume, wearing rather stereotypical housewife outfits but heavily sexualized. Frank went over the script one last time with the girls before setting them up for filming. He had Allison sitting at a kitchen table in her character's house while Jennifer was positioned outside the door, waiting to come on.
"Okay, everybody ready?" Frank asked.
"Ready!" Allison said enthusiastically.
"Ready!" Jennifer yelled from behind the door.
"Todd, you rolling?" Frank asked his cameraman.
"Rolling." Todd confirmed.
"Okay…And….ACTION!" Frank yelled.
The camera started out with a typical atmospheric shot of the chandelier of the house before turning down towards Allison sitting at the table with a vacant expression, daydreaming. Suddenly, Jennifer knocked on the door and Allison gained a smile on her face and skipped over to the door to let her co-star in. She opened the door, revealing the also smiling Jennifer.
"Hey, girl!" Allison greeted.
"Great to see you, babe!" Jennifer replied.
The two then came in for a hug. A hug that was supposed to be a typical, friendly hug between girlfriends but quickly became more than that. They pressed their D cups together, unintentionally at first but the girls quickly got more into it, rubbing slowly and sensually, running their hands up each other's backs and into the other girl's luscious mane of soft, thick hair. Frank and Todd were initially confused by this but dismissed it as just early titillation to catch the attention of the viewers.
The girls wanted to continue but remembered that they had to move on for the sake of the film, so they reluctantly separated. Still, while they were hugging, they could not help but feel a compulsion to match and one-up every move the other pornstar made. Their competitive juices began to flow but they still had a job to do and didn't want to ruin something that was going to be great for everyone involved. Plus, they still did not know that the other woman played the game too and didn't want to impose.
The two beauties sat back down at the same table that Allison was sitting at at the start of the film and it was time to begin the dialogue that would set up their sex scene. As they looked into each other's eyes, they could tell that the other girl felt every bit of competitive compulsion that they felt during that hug. Still, they shook it off and moved on with their scene. They could enjoy sex with each other in just a bit. Before beginning her lines, Jennifer reached for Allison's hands on the table and held them affectionately. That was also not in the script but Frank saw it as a typical interaction between girlfriends, so he thought nothing of it.
"So, what's been on your mind?" Jennifer asked Allison, getting back into character.
"Honestly, I've just been lonely since Jack left on that trip." Allison admitted. "We've never been apart since we tied the knot and I miss him a lot more than I thought I would."
"Oh, tell me about it." Jennifer agreed. "Tim being gone has been hard on me too. I don't mean to sound clingy but two whole months will do a number on you."
"For real." Allison agreed. "I know their jobs are demanding and being engineers on a cruise ship is a big opportunity for them but months without someone you've seen every day for years is rough."
"Yeah." Jennifer said. "I'd always wake up with Tim's arms around me from behind, his face against my neck…It's a good feeling."
"Jack would always wake me up in the morning by stroking my hair and when I opened my eyes, he'd say "Good morning, my queen."" Allison explained
"We really are lucky, aren't we?" Jennifer asked rhetorically.
Allison began stroking her fingers down Jennifer's tanned hands and the raven reciprocated, giving them both chills. They began to look into each other's eyes again and the feeling of intense desire but also competitive drive was even stronger than before. Still, they pushed on with their scene.
"You know what I miss more than anything else?" Allison asked.
"I think I can guess but go right ahead." Jennifer said.
"I mean…It's gonna make me sound really selfish and shallow…" Allison admitted somewhat shamefully.
"The sex?" Jennifer asked.
"Yep." Allison confessed.
"Girl, there's no shame in that." Jennifer said, as she continued to finger along Allison's hands. "We all have our vices."
"I guess you're right." Allison agreed. "I would always send Jack naught pics at work and he'd come home and ravish me like our Wedding night every time."
"That's pretty fucking hot." Jennifer said. "Tim could never keep his hands off me either. Some broads find that annoying and smothering but I loved it. It made me feel wanted and loved."
"Same." Allison agreed.
"Can I confess something now?" Jennifer asked.
"Of course." Allison said.
"In light of his absence…I've actually resorted to watching porn." Jennifer admitted.
"Oh, thank God." Allison said in a relieved tone. "I thought I was the only one."
"Oh, you naughty little blonde." Jennifer teased.
The sexual tension in the air was increasing by the second. The lustful eye contact and affectionate hand fondling between the girls certainly wasn't helping.
"So, what kind of porn have you been watching?" Allison asked.
"You're awfully forward, aren't you?" Jennifer teased.
"Come on, we've shared so much already, girl." Allison said.
Jennifer's eyes looked away in thought before she decided that she might as well spill the beans even further.
"Okay, only if you promise to keep it between us." Jennifer said.
"Oh, this oughta be good…but yes, I promise." Allison said.
"I've actually been watching mostly lesbian porn." Jennifer admitted.
"Really?" Allison asked with more curiosity in her voice than shock.
"Yeah. I mean, I've always kinda wondered what it's like." Jennifer continued. "Plus, it's honestly really hot and something new, you know?"
"Yeah, I understand that." Allison said shyly.
"Okay, now it's your turn." Jennifer said. "What have you been watching, babe?"
Allison rolled her eyes in embarrassment.
"Oh my God, you've been watching lesbian porn too!" Jennifer announced.
"Well…Yeah." Allison confessed. "To be honest, Jack doesn't know this about me but I actually am into girls and have been for a while."
"You know he'd find it hot. What warm-blooded man wouldn't?" Jennifer asked.
"What about you, huh?" Allison asked. "You said it was pretty hot yourself. That means you have to be at least a little bit into girls."
"Huh." Jennifer admitted. "Okay, I guess you're right but I'm telling Tim straight away as soon as he gets home."
"Well, I guess that leaves me no choice but to tell Jack too." Allison said. "Can't have you trying to one-up me, can I?"
That last line was not in the script but it was small enough for Frank and Todd to ignore it. Not Jennifer, though. She knew exactly what it meant and Allison knew that she knew.
"Well, if we really miss our boys as much as we do, why don't we do something to show it to them?" Jennifer asked.
"What did you have in mind?" Allison asked.
"When they get home and rest up enough after all that work, we surprise them with a lesbian show ourselves!" Jennifer said excitedly.
"Oh, now who's the forward one?" Allison asked teasingly.
"Well, I just think they deserve a reward for working so hard and being such great hubbies." Jennifer elaborated. "Besides, I bet they miss us just as much and just as sexually as we miss them."
"You've got a point there." Allison admitted. "But girl, if you wanted to get me into bed, all you had to do was ask."
"Speaking of which…" Jennifer said flirtatiously. "If we're gonna put on a show, we're gonna need plenty of practice and rehearsal, won't we?"
The girls got up out of their seats and up close and personal. Their noses an inch away as they carassed each other's arms.
"Yes, we will." Allison agreed. "I mean, what man hasn't fantasized about watching his girl with another girl?"
"True but…I can't have you one-upping me in the show, so I guess I'll have to teach your pussy a lesson." Jennifer said, going once again off script.
"You can try, you hot bitch." Allison challenged. "But your pussy will be in for a rude awakening."
The girls then walked offscreen and the porno transitioned to Allison's character's bedroom where the action would finally begin. Frank and Todd were a bit put off by the girls' frequent ad libbing but they didn't see it as that big of a deal just yet. After all, they said everything in the script, what was the harm with putting a little more of their own banter in? Adds some personal touch to it and makes the acting seem more genuine. Little did either of the naive men know what was going on inside their actresses' nymphomaniacal minds.
Allison and Jennifer could not take it anymore. They could feel it in their loins that the other hottie wanted this sexfight just as much as they did. They simply could not help themselves. They needed this carnal confrontation and they needed it now! If Frank didn't like it, they could just do it over again and have even more sex, so it's a win-win. The gorgeous pornstars approached the king-sized bed as they began stripping off everything, giving each other lecherous grins. Frank was impressed by their chemistry and how clearly hot they were for each other. As the girls got nice and naked, they embraced each other in front of the bed, whispering just loud enough for the mics to pick up every word.
"Tim's gonna enjoy watching me crush your hot cunt in front of him." Allison said to Jennifer.
"Not as much as your man, Jack is gonna like seeing me own your twat." Jennifer said.
"Hey, boss…" Todd whispered to Frank. "This has gone a bit far. Should I stop them?"
"No…" Frank said with a fascinated tone. "No. I really like where this is going! Just let them keep at it. I think we're sitting on an even bigger goldmine than we anticipated."
Todd shrugged his shoulders and continued filming. As the girls stripped down to their birthday suits, they quickly came together in a passionate, lustful, tongue-sucking kiss as their luscious D cups mushroomed together and their sharpened nipples pressed and slid all over each other. They could not resist the urge to throw down any longer. They didn't care anymore if they were going off script or what anyone else there was thinking. Right now, nothing in the universe existed for them except their skyrocketing libidos and competitive fervors. This was going to happen and nothing was going to stop it. Little did they know that no one else wanted them to stop.
Their tongues lovingly coiled together outside of each other's mouths like a double-helix of flesh. Their hands once again explored each other's bodies, resuming what they started from that hug. They felt the softness of their rival's skin and silkiness of their rival's hair through their fingers as they continued making out. The sound of hot, feminine moaning and lips smacking echoed throughout the room. Jennifer broke the kiss and then gently pushed the younger pornstar into the bed. She crawled onto the bed herself before straddling Allison's legs and holding them up, exposing her co-star's bright, pink pleasure center.
"I wanna see which one of us has the stronger pussy, you hot bitch." Jennifer challenged.
"I was just about to say the same thing, you fuckable cunt." Allison shot back.
The tanned raven then brought the pale blonde's legs up to her shoulders to use as leverage before bringing their sweet, juicy pussies together in a glorious collision of female flesh.
"Aghhhh!!" Allison cried.
"Ohhh!!" Jennifer cried.
The feeling of two gorgeous twats joining together was a feeling that no nympho could ever imagine life without. Now their hearts were racing beyond what they thought was possible and nothing was on their minds except fucking each other into oblivion and beyond. Jennifer rubbed her tanned cunt fiercely into Allison's own pale cunt. Their eyes closed tightly and their teeth gritting as they tribbed furiously. Their bouncy D cups and flowing hair jiggling around with each lustful hump. Allison felt the soft touch of Jennifer's perky tits against her calves as the raven fucked her. As much as she was enjoying herself, she couldn't wait to turn this around on the older pornstar.
"I've wanted to do this to you since the moment I laid my eyes on you!" Jennifer announced. Frank no doubt assumed that it was her character talking but it was all real.
"I hope you won't be too disappointed when I turn the tables then." Allison said through heavy breathes and moans.
Jennifer smiled and increased the intensity of her tribbing in response to the younger girl's smugness. She squeezed the blonde's legs towards her further, thus making their pussies grind together even harder.
"Agghh!!" Allison moaned. "Whatever you do to me, I'll do to your beautiful cunt and then some!"
"I guess I'll have to really tire you out then, baby." Jennifer said flirtatiously.
She slowly and brutally dragged her hot pussy down her opponent's. She fastened Allison's legs against her body with one hand while she used the other to reach down towards the platinum blonde beauty's D cup tits with the other. The older woman lustfully fondled Allison's pink nubs, switching from breast to breast, still not giving her friendly rival's pussy a break from her own.
Frank and Todd could not believe what they were witnessing. This was worlds hotter than the script they planned on using for the sex scene. They were both familiar with sexfights due to their popularity in the Japanese industry and from the classics starring Francesca Le. The tone, the dialogue, the competitive atmosphere, it was all so perfect! Frank was confident in this porno before but now he was absolutely certain of its success. All he had to do was let the girls do their thing for the rest of this. His only regret was that he didn't bring these hot nymphos together sooner.
Jennifer pressed on fucking Allison, who was still laid down on the bed. Her long, thick, platinum blonde locks fanned out on the bed behind her, her face beet-red from the domination and her body covered in sweat. She loved this feeling almost as much as she loved dishing this feeling out on another hot bitch. Eventually, the two nymphos' pretty little clits came out of their hoods to play. They quickly came together as their outer labias fused from their flowing juices but Jennifer's clit was still very much dominant. It wouldn't be long now.
The raven looked down at the blonde's reactions to her tribbing and loved what she saw. Her sweaty body, her blushing face, the sound of her panting and groaning, her tits and hair bouncing repeatedly. Nothing pleased her like those sights. That being said, she hoped Allison would prove to be a worthy opponent. Every nympho loves long, drawn-out, primal, exhausting sexfights like it's their drug. Still, she played to win and pressed her advantage.
She kept tribbing as Allison moaned like the hot bitch in heat that she was. Jennifer had done this so many times that she could always tell when her opponent was on the precipice of cumming and this was very much the case here. The raven decided to finish the blonde off with one last, slow trib and she did exactly that.
"You…fucking…hot…CUUUUUUUUNNNNTTTTTT!!!!!!" Allison cried as she climaxed.
The younger girl felt her nether regions spew her fluids up into Jennifer's dominant twat. The older woman closed her eyes and cooed in pleasure as she felt the hot secretions swim up her inner walls. Oh, what an amazing feeling that was. She finally disconnected from Allison as their pussies gently pulled apart from being stuck together by their juices. Jennifer once again looked down at the hyperventilating blonde and began stroking her hair both lovingly and mockingly.
"I hope you have a lot more than that, sexy." Jennifer teased. "We wouldn't want to give our hubbies a disappointing show when they get back."
Allison had honestly totally forgotten about the porno they were shooting, she was so into the match. She then got back into character.
"Oh, you haven't seen anything yet, you sexy slut." Allison shot back. "Let me show you a taste of your own medicine."
The blushing blonde then got up and pounced on her older rival. The two wrestled around the bed for a bit, giggling like schoolgirls before Allison ended up on top this time. The girls were in an L-shaped position with Allison more or less sitting her pussy on top of Jennifer's. The two shot devious looks and grins at each other.
"Do your worst, you fuckable whore." Jennifer dared.
"Be careful what you wish for, you fineass slut." Allison shot back.
The blonde held nothing back. She lifted herself up just slightly before letting herself drop cunt first onto her older rival's tanned twat.
"Agghhh!!" Jennifer yelped.
Allison smiled again and kept repeating this, each slam harder than the last and she would end each slam by rubbing her pussy into the raven's as hard as she could. She would rub her pussy down Jennifer's in varying patterns, particularly zigzag motions. She loved this. Being dominated beforehand makes dominating your opponent now all the more satisfying. Seeing the cocky look on her face being replaced with contortions of pleasure was beyond gratifying. Almost as gratifying as the act of domination itself. Allison then lowered herself down on top of Jennifer, their D cups once again meeting before their tongues came out of their mouths to join in the festivities.
The nymphos once again licked at each other lustfully and roughly. Their tongues snaked across each other, occasionally brushing across their rival's lips before their mouths sealed in a furious, sloppy kiss. Allison continued to press her cunt into the older woman's as they did this. Frank and Todd had quite a view of the bottom halves of their pussies and Todd did not need to be told to zoom in. The camera got a nice look at their battling pussies as the sound of their moaning inside each other's mouths filled the background.
Jennifer tried to turn them over so she'd be on top again but Allison had her pinned. The blonde cutie was petite but stronger than she looked. Allison pressed her hot, pale body into Jennifer's equally hot, tan body as much as she could. Already, their pulsating, pink pleasure buds were reenergized and came back out from hiding. Allison did not keep her opponent's legs secure like Jennifer had done to her, so the raven wrapped her legs around the younger girl and used them to push her rival into her more in an attempt to trib back.
Allison admired her older opponent's innovations and strategy almost as much as she admired her smoking hot body but she would not back down. She embraced this position and it became a standoff of the nymphos grinding into each other with all their power. As they continued tonguing each other down, they both reached behind their rival's head to give her hair a good yank. They felt the soft silkiness running through their fingers before they clenched down on the other slut's locks and pulled hard. Their moaning in their makeout session became less passionate and more heated as a result. Allison kicked it into high gear by increasing the speed of her humping and Jennifer retaliated by using her fine legs to push Allison into her harder.
"Mmmmm!!!" They both moaned into each other's mouths.
Eventually, the overwhelming pleasure proved to be too much for both of them and they finally broke their heated kiss, leaving a short-lived trail of saliva in between their full lips as they did. As soon as their talented mouths were freed, the sound of their slutty moaning and panting filled the room yet again. Deep in the barely existent space between their battling pussies, their clits were practically having a sword fight. It had to end soon and the question was who was going to break first? And the answer was Jennifer.
Despite her smart tactic of using her legs to help her trib, Allison still held the more advantageous position and exploited it for all it was worth. Jennifer could feel her first climax of the match approaching her fast. She knew it was happening but she had a plan. She resisted as much as possible, grinding hard back into Allison with everything she had. Allison found her choice in strategy rather unwise. She should've just given up and let the orgasm wash over her, saving her energy for the next round but that was exactly what Jennifer wanted the petite blondie to think.
"Oh! Oh! OHHHHH!!!! YOU GODDAMN WHOOOOOOOORRRRREEE!!!!!" Jennifer screamed as she came beautifully.
Like Jennifer did before her, Allison savored the glorious, euphoric feeling of her opponent shooting her juices up her vaginal canal, smiling and lightly moaning as she did. The raven fell back down to the bed. Frank absolutely loved how they looked and he knows the customers do too. The sight of two women so caught up in lesbian sex that they look like an absolute mess from it. Disheveled, hair messy, unkempt and out of place, bodies shining with sweat and faces blushing with pleasure. This was what porn was all about.
Allison herself had fallen back to the opposite side of the bed, her long, blonde tresses falling back alongside the edge of the bed. She was actually relieved that Jennifer tired herself out as much as she did. Allison was dangerously close to an orgasm of her own and needed to give her pussy a break. Luckily, Jennifer was too exhausted to immediately get back into it…Or so Allison was led to believe. Jennifer quickly recovered and before her younger rival could react, she dove down towards the blonde's burning hot twat and smashed her mouth over it, before snaking her tongue inside the lower lips.
"Agghhh!!" Allison yelped in surprise and pleasure at the wet tongue exploring her insides so suddenly.
It was then that Allison realized that this was Jennifer's plan all along. She fucked the blonde back even when it was clear that the raven would cum first just to get her opponent farther along the orgasm line, so she could unleash her onslaught of cunnilingus when Allison rested herself. It was ingenious. She cursed herself for not being more vigilant and seeing this deception coming. She reached down to pull at Jennifer's dark hair as the older nympho feasted on her sweet, tangy cunt.
"You…fucking…brilliant…skank…" Allison cursed between her panting.
Jennifer used her tongue like a pro. She loved eating pussy and Allison's was among the best she's ever had. Great texture and flavor and her inner walls squeezed Jennifer's tongue just right. She loved that feeling. Her hair blanketed across Allison's thighs as she continued her delicious meal. The sound of Allison's groaning in pleasure motivated her to lick harder and faster. She made no attempt whatsoever to control her drool as it mixed with her opponent's fluids beautifully. She slid her tongue all around and over the lovely cunt. She could even taste some of her own juices along with it from their earlier tribbing. When you love sexfighting to the level of Jennifer, it's only a matter of time until you become familiar with the taste of your own secretions.
Allison mimicked Jennifer from their last position and wrapped her legs around her older rival's head. She felt the tan nympho's damp, sweat-soaked hair against the skin of her legs as she attempted to control her. Allison tried to use this position to flip them over but Jennifer held her down firmly, not letting her gorgeous pussy escape her skilled tongue no matter what. Every single movement of Jennifer's tongue, no matter how small or seemingly brief, sent shockwaves of pleasure throughout Allison's pale body. She was already hot down there from the tribbing and could already feel another climax closing in on her. She had no way of stopping or even slowing Jennifer's licking down. And unlike Jennifer in the last position, she had no way of retaliating or pleasuring her rival to prepare herself for the next round. All she could do was wait for the inevitable. And then it happened.
"Agh! Agh! FUUUUUUCCCKKKKK!!!!!" Allison shrieked as her orgasm swam down her body, towards her pussy and splattered out all over Jennifer.
The raven quickly became coated in her rival's orgasmic release. Her face, her tits, her hair, all covered. The ultimate sign of pride for a nympho. To have your opponent's climax painted all over you. She felt it swim down her skin and seep into her hair. However, she also kept much of it in her mouth for reasons you are about to find out. As Allison lay hyperventilating across the opposite side of the bed, Jennifer grabbed her face with both hands and pried open her mouth. She then drooled her saliva mixed with Allison's own cum out of her mouth and into Allison's. She plugged the blonde's nose with her fingers, forcing her to swallow it. Jennifer truly loved humiliating her opponents.
After the younger nympho swallowed the concoction, Jennifer quickly sealed her mouth to her rival's and kissed her passionately, sharing the unique flavor. Frank and Todd were speechless. They knew these girls would be kinky. They were pornstars, what do you expect? But they never thought they'd be this level. They felt as if they were witnessing a once-in-a-lifetime event. They never wanted this to end and they knew the girls certainly didn't either. The two D-cupped beauties just cuddled and kissed lovingly.
"I wonder how your Jack will feel seeing your juices all over me." Jennifer teased.
"I wonder how your Tim will feel hearing me make your scream louder than he ever could." Allison shot back.
"You're one to talk about screaming." Jennifer said. "But I'm not finished making you scream myself…Or feeling your cream swim up my cunt."
Jennifer then quickly turned around and once again aligned their ripe, red and still burning pussies parallel to each other in an opposite alignment. She then brought her own twat down on top of Allison's once again and began another tribbing session. Unlike their past rounds which were fast, heated and intense, this one was more slow, sensual and methodic. The raven flexed her shapely ass as she rubbed passionately against the lady parts of her opponent. Allison got up a little and tribbed her back best she could but Jennifer once again had the more advantageous position. They both felt the heat emanating off of each other's genitalia and it just made them even hornier. Suddenly, an idea occurred to Allison.
The platinum blonde got up and put herself into the dominant half of the doggy style position. Before Jennifer could realize what her rival was planning, Allison grabbed hold tight of her black hair, using her other hand to balance the tanned nympho's waist for leverage. Allison then began brutally fucking Jennifer doggy style.
"Ugh? You kinky whore!" Jennifer cursed.
"You should always be aware of when you might give your opponent an opportunity, hot stuff." Allison teased.
Jennifer cursed herself realizing that Allison was right. As she was fucked, she tried her best to trib Allison back from behind but the exertion from trying to do that only tired her out much more than what she could stand. If she kept that up, she would pass out within minutes. She also had no way of escaping. All she could do was take her fucking like the bitch in heat that she was. She felt her follicles burning as the blonde yanked on her locks. She liked how kinky the blonde was and she clearly enjoyed humiliating her opponents just as much as Jennifer does. Regardless of how this fuckfight turned out, they had to do this again sometime…And another hundred thousand times after that.
Each slam from Allison's cunt into Jennifer's felt like a shotgun blast of pleasure being unleashed on her insides. She felt the pleasure fade away and briefly turn into numbness before quickly being replaced by more pleasure from the next hump before she could even savor said numbness. She felt trapped in a sea of endless pleasure. Like a hammer game at a carnival being attempted over and over again, she felt her pleasure rise and fall and rise again like the meter at said hammer game. She felt a desire for revenge building up. She wanted Allison to experience this same overwhelming repetition of pleasure. She can only imagine the look on her own face but she could see it for herself when the porno was finished. She planned on making Allison make those exact same faces in their inevitable rematch. Oh, God, she loved playing the game.
Allison was having quite a time herself. With each slam, she saw Jennifer's jiggly ass cheeks bounce around like jello mold every time it was smacked by her pelvis. It only added to the feeling of euphoria she got from her wet, hot cunt smashing into the equally wet, hot cunt of her rival. Not wanting to release Jennifer's hair, Allison used the hand on her rival's waist to move up towards her bouncy D cups and began kneading them passionately as best she could. The sound of Jennifer moaning like the whore she was with each slam was as pleasurable to Allison's pride as it was her pussy. Every moan meant that she was dishing out overwhelming pleasure on her rival and that feeling of accomplishment and pride in her sexuality was a big part of what made the game so addictive. That and the steamy, passionate sex, of course.
Jennifer could feel another orgasm coming on but from Allison's movements and the sounds of her moaning and grunting, she could also tell that the younger nympho was well on her way too. So, she decided to try something very risky but would pay off tremendously if done at just the right time. As Allison slammed into her again, Jennifer pulled back and slammed all of her weight into the blonde, sending her crashing back down into the bed. Too late to turn back now, the nymphos kept rubbing their luscious cunts into each other from the same position Jennifer had on Allison just a bit ago and they tribbed like their lives depended on it.
"Ugh! Ugh! Ugh!" Jennifer groaned as she rubbed into Allison.
"Agh! Agh! Agh!" Allison groaned as she rubbed back into Jennifer.
Their clits ground into each other's inner labia as they quickly got into the groove of things and fucked each other equally passionately and relentlessly. Both could feel their respective climaxes closing in at top speed, which lit even more of a fire under them and they increased the speed and aggression of their tribbing. It went on for what felt far longer than it really was, until finally, both of their carnal dams burst.
"OHHHHHHHHHHHHH!!!!!!" They both cried out.
Their hot pussies shot off at the exact same time. A supremely rare occurrence in the game. Their juices came out and coalesced together, mixing into each other's red hot twats. They then disconnected once again and lay across from each other in opposite positions, hyperventilating. Frank and Todd thought they had seen it all. That the girls had fucked each other well past the point of no return…But they could not be more wrong. Both of their jaws dropped as they realized that the girls still got up and still went for each other. Allison and Jennifer had a hard time believing it themselves. They were both each other's best opponent by far. They loved this. It was a dream come true for them. They wanted more. They just could not have enough.
"I haven't gotten a taste of your tang yet, you hot bitch." Allison said as they got into the 69 position.
"And I want more of your sweet, succulent cunt, you sexy whore." Jennifer shot back.
"So, we've reached an impasse. Good." Allison said.
The girls did not waste anymore time and began feasting on each other's swollen and exhausted twats. Their tongues loudly slurped as they enjoyed their meal, tasting their own juices on their opponent's delectable cunt. Their hair blanketed over each other's legs as they ate each other in a horizontal position, side-by-side. Allison's tongue slide all over and across Jennifer's pussy in a figure eight pattern while Jennifer slid her tongue in and out of Allison's inner labia like a cock fucking her. They would alternate between licking techniques, wanting to do to the other every single thing the other girl did to them in this game of carnal one-upmanship.
The girls each had minor orgasms brought on by their cunnilingus duel but they just kept licking, jabbing, slurping, swallowing, kissing and nibbling. They did basically everything that a human mouth can possibly do to a pussy. As their clits showed themselves once again, the nymphos immediately went to town. They used a combination of their tongues and lips to orally assault their rival's pleasure bud. They sucked and licked at it like it was the most delicious, addictive candy in the world.
Frank was over the moon. He never could've imagined what kind of beautiful thing he had brought to the world by bringing these two sex goddesses together like this. The script he had in mind for this sex scene looked like a bad fanfiction in comparison to what the girls brought to the table. Todd also felt massively honored to be able to film such a masterful display of carnal warfare such as this. They had to give the viewers a closer look. They zoomed in on Allison eating Jennifer out for about ten seconds before then showing Jennifer eating Allison out for another ten seconds. Then, miraculously, the girls orgasmed at the exact same time for the second time that match!
"Agggghhhhh!!!" They both cried out as they came all over each other's faces.
Now Allison got to know how it felt for Jennifer to burst her fluids all over her and boy, what a good feeling it was. They then pulled apart and silently decided between each other that they had to finish this with one, final scissoring session. The perfect end to a perfect fuckfight. They got up, through their heavy panting. They were an absolute mess in terms of looks but didn't care. All that mattered was fucking each other to the bitter end. They lined up their exhausted twats and brought them together one last time. As they made contact, they loudly cooed and began viciously rubbing into each other with what little energy they both had left.
"I love fucking you, you sexy whore." Jennifer teased.
"Not as much as I love fucking you, you hotass cunt." Allison shot back.
They fucked and fucked and fucked and fucked as the camera zoomed in on their fused pussies locked in a make out session of lower lips. Their pussy-pumping eventually began to slow down and everyone could tell that this was going to come to an end very soon. But who would come out victorious? As they tribbed, they both felt yet another mutual climax coming on. What would be the third one of that night. They did not resist and pushed on. They braced themselves for it and then it happened.
"Uhhhh…." They both cried weakly, too tired to scream any louder.
Their juices once again came together and into each other's cunts before they caught their breath and Allison came up towards Jennifer as they got under the covers to cuddle. They both saw the camera right by their faces as they realized that if they tried anything more, they would both pass out.
"What do you say we just call this a tie for now?" Allison asked through heavy breathing.
"Sure." Jennifer agreed. "We can always have a rematch when the boys come home."
"Well, we've got another two weeks." Allison said. "We should get plenty of practice in until then."
"Girl, you just read my mind." Jennifer agreed.
"And…CUT!" Frank yelled and the production was over.
"Girls, I don't know where you got all that from but it was incredible!" Frank said to his tired actresses. "This was way beyond what I was planning! You'll both win awards for this, I swear!"
"That's nice, Frank." Said Jennifer. "But do you think we can get some alone time?"
"Yeah." Allison agreed. "We have a lot of…girl talk to go over."
"Oh, of course." Frank said. "You girls have both earned that much at the very least."
Frank and Todd left to start the editing process of the video as Allison and Jennifer laid in the bed, cuddling lovingly after the best night of their lives. When they first saw the camera in their faces as the fight was about to end, it was like they woke up from the most amazing dream they ever had.
"Let's do this again sometime, baby." Allison proposed.
"Or a hundred times." Jennifer added.
"Or a thousand." Allison countered.
"Or a hundred-thousand."
"Or a million."
"Or all day, every day for the rest of our lives!"
That's the beautiful thing about sexual rivalries between nymphos. They never end. Win-loss ratios do not matter because every match is different and a rematch will never not be open no matter how many times you go through it. Oh, what an amazing life these two pornstars live, now made even better by discovering their soul rival.
The End

Thank you for reading! For more of Yuri LesboLover's Stories: Click Here!