About the Author
I've always been fascinated by the spectacle of two women competing over a sexual mate. Some people have (in a non-critical way) have told me that my characters all feel like "masturbation fodder" and I'm ok with it. My aim isn't to provide high end literature with rich characters and overly complex plots and subplots.
Nope. The plot is as old as time: Two women, one guy, neither wants to share. They fight and one wins him. The loser cries and sinks her head in humiliation while the winner rides her new boyfriend into an all-consuming orgasm. Even my most ambitious project up to date is just a series of catfights over a man.
I like my stories to be a straight crescendo from beginning to end, with tons of sex in between. There are violent threesomes, hateful stares, provocative little dresses to impress the guy away from the other woman, a few hair pulls. All their feminine charms are used in this holy war against the other woman. He's prize they both covet, and only one will win him.
The nature of the conflict also means that the catfights (or duels in the Duel Room universe) have a tendency to become highly erotic confrontations with the view of not only beating the whore down, but impressing the man in question. It's a nasty, vicious, violent quarrel where two women will give it their all until one woman prevails over her sexual foe and wins the guy in dispute. No quarter will be given, no asked.
Contact: This author can be contacted at justlooking9000@live.com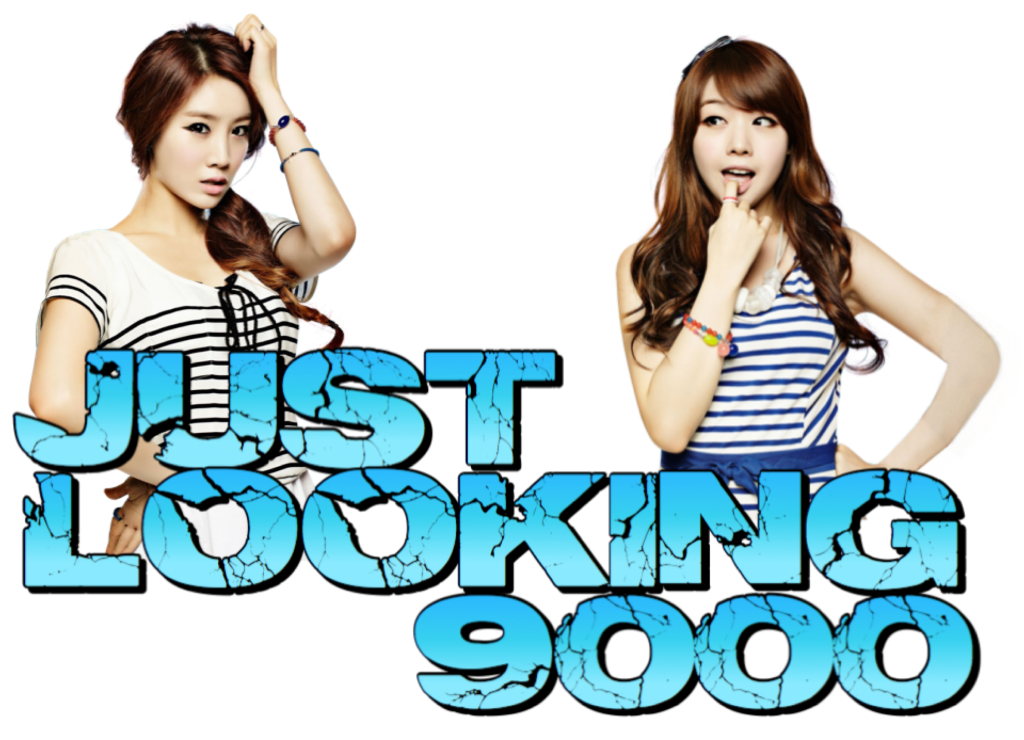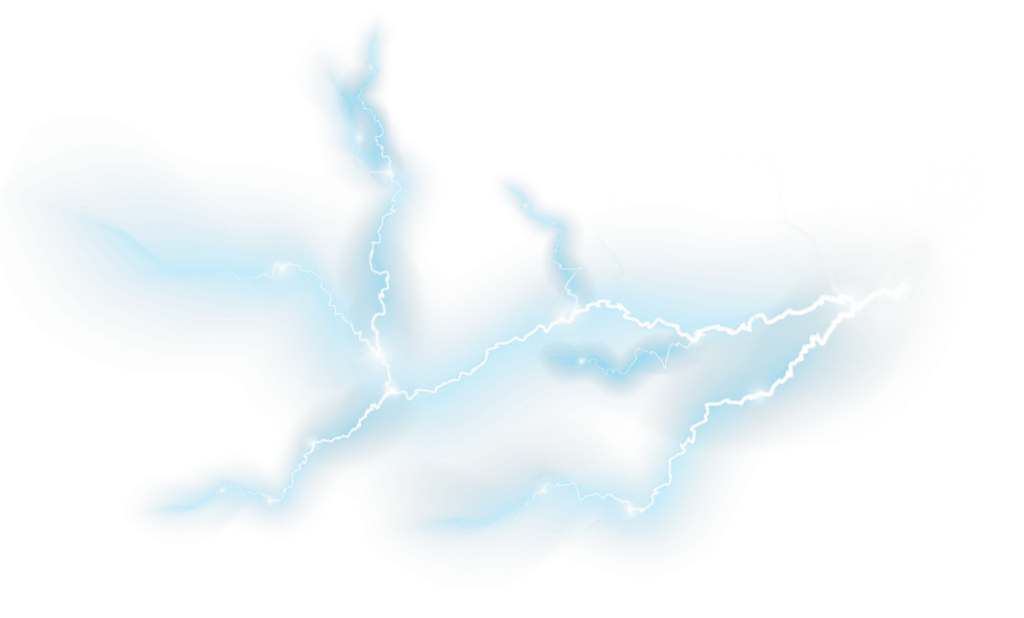 JustLooking9000's Stories
The Duel Room Series

---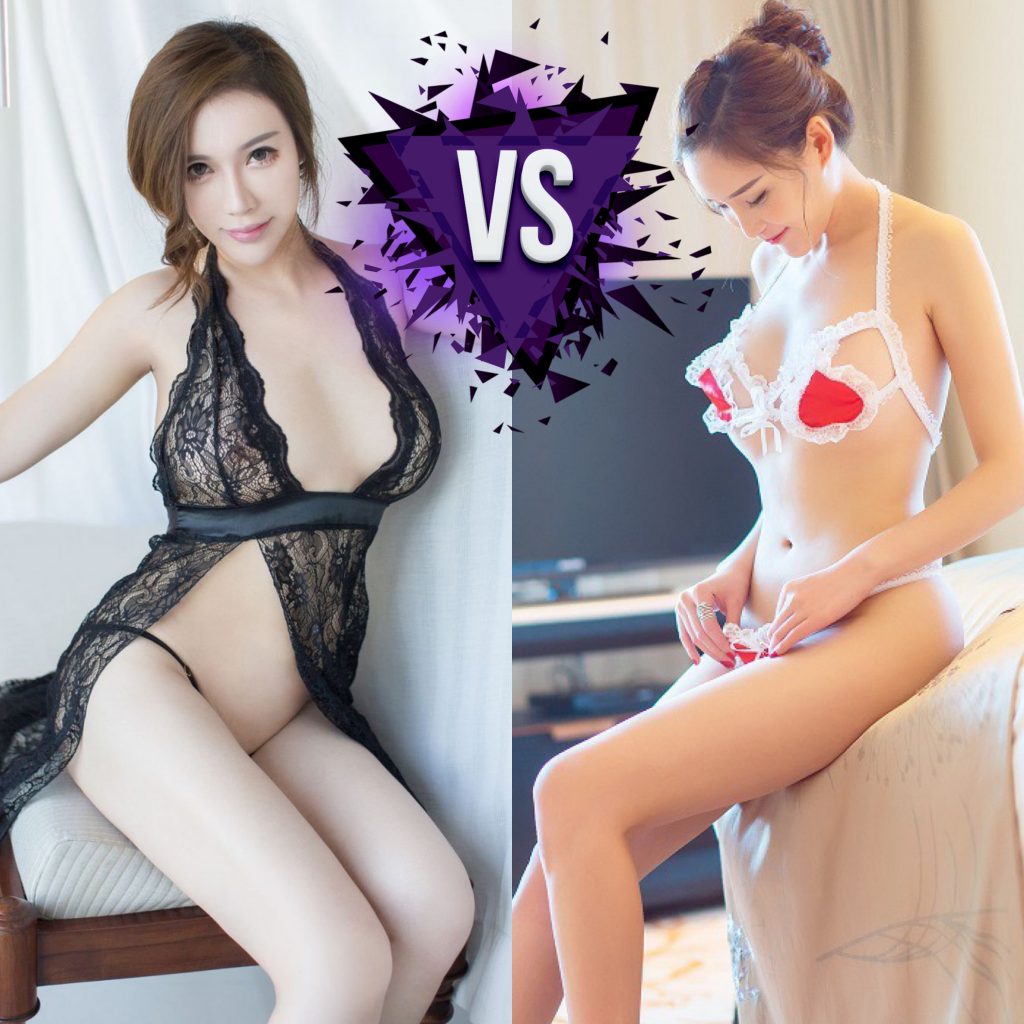 Sexy Manami Honjo has had her sights on her cute co-worker, Eiji, since day 1. She has seduced handsome boy, quickly becoming his "work wife" and enjoying their covert office romance. Yet Manami wants more, and the only obstacle to becoming his official girlfriend is the current girlfriend, Fumiko Hayashi. Fumiko for her part is incensed at the brazen interloper pretending to steal her boyfriend from under her nose. Neither will give way on the matter, leading to the ultimate expression of violence in their world, the duel room. The two girls will enter the room to fight for him to the bitter end, but only will come out, guy in hand.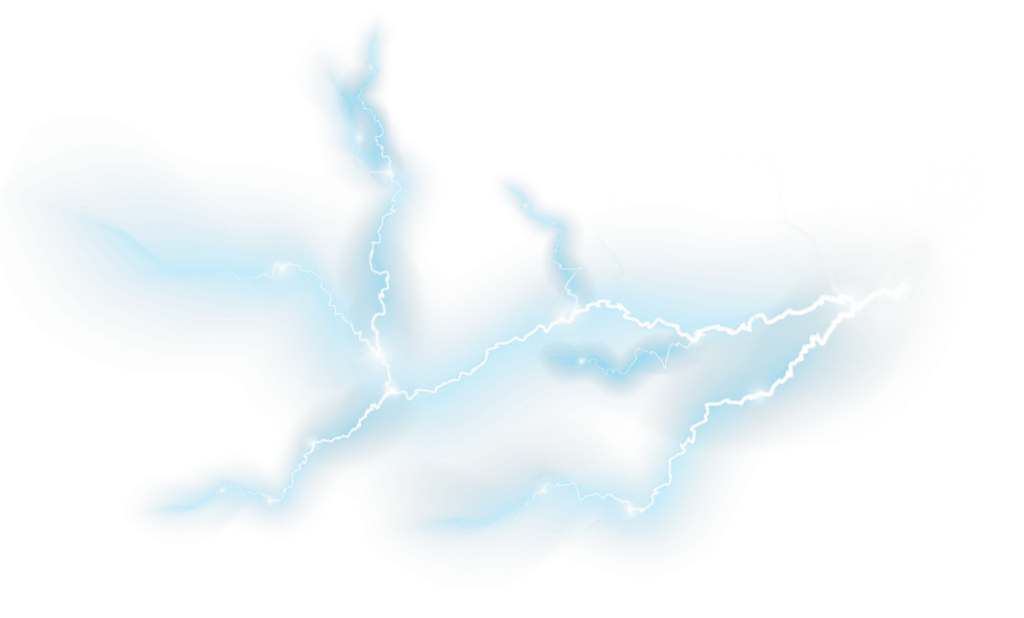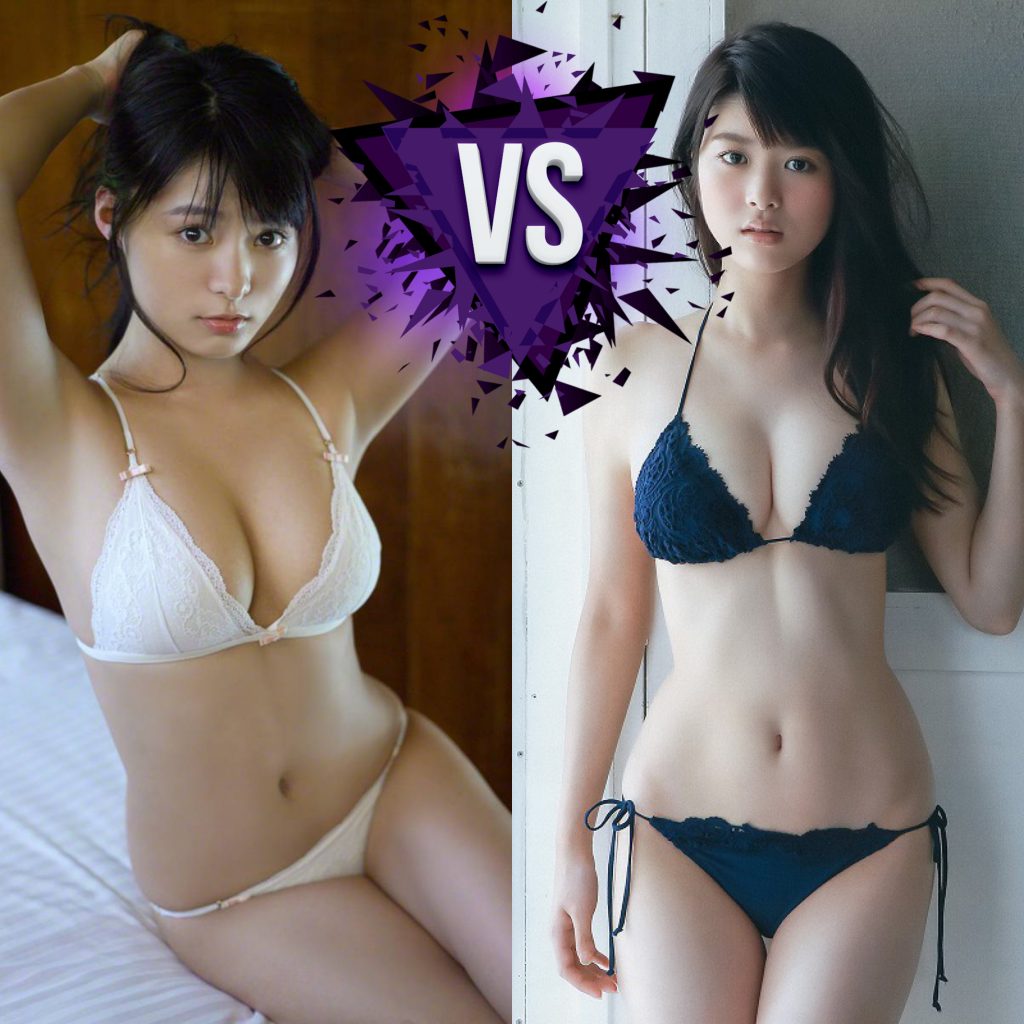 It has finally happened. After months of tension, girlfriend Natsumi Hirano has challenged side chick Mayumi Suzuki to a duel over Natsumi's boyfriend. Neither young sex kitten will be dissuaded from giving up on the guy, but they're both inexperienced in the arts of seducing a man and fighting over his cock. They're quick to find experienced mentors who'll give them advice in their quest to destroy the other woman and win the guy. Under their mentors' guidance, Mayumi and Natsumi will battle it out for his affections for 8 long days and then rip, tear, claw, maul, punch, kick, bite each other in the duel room until one woman claims the man.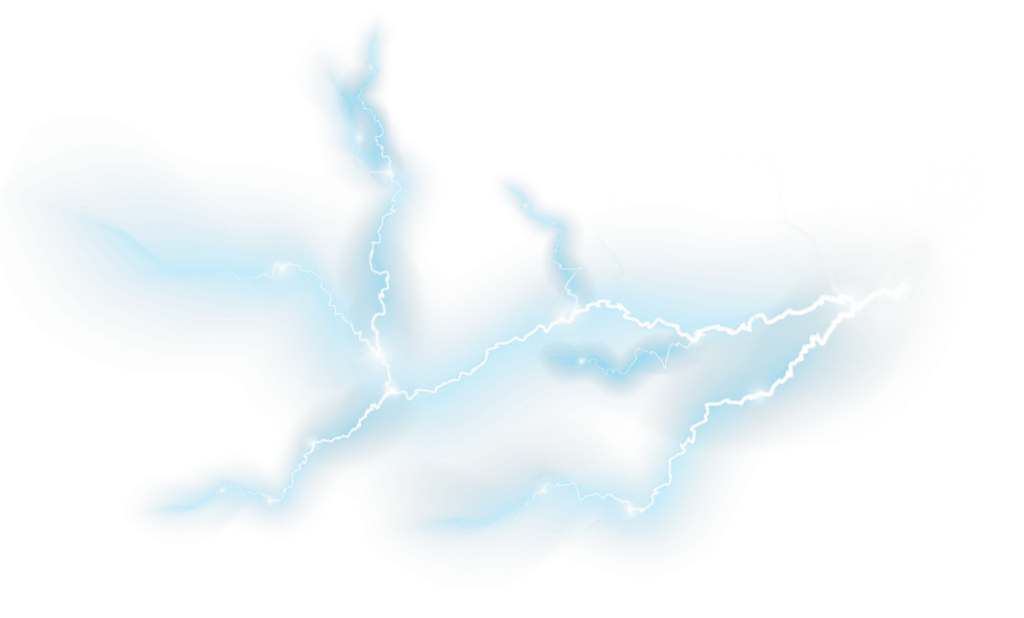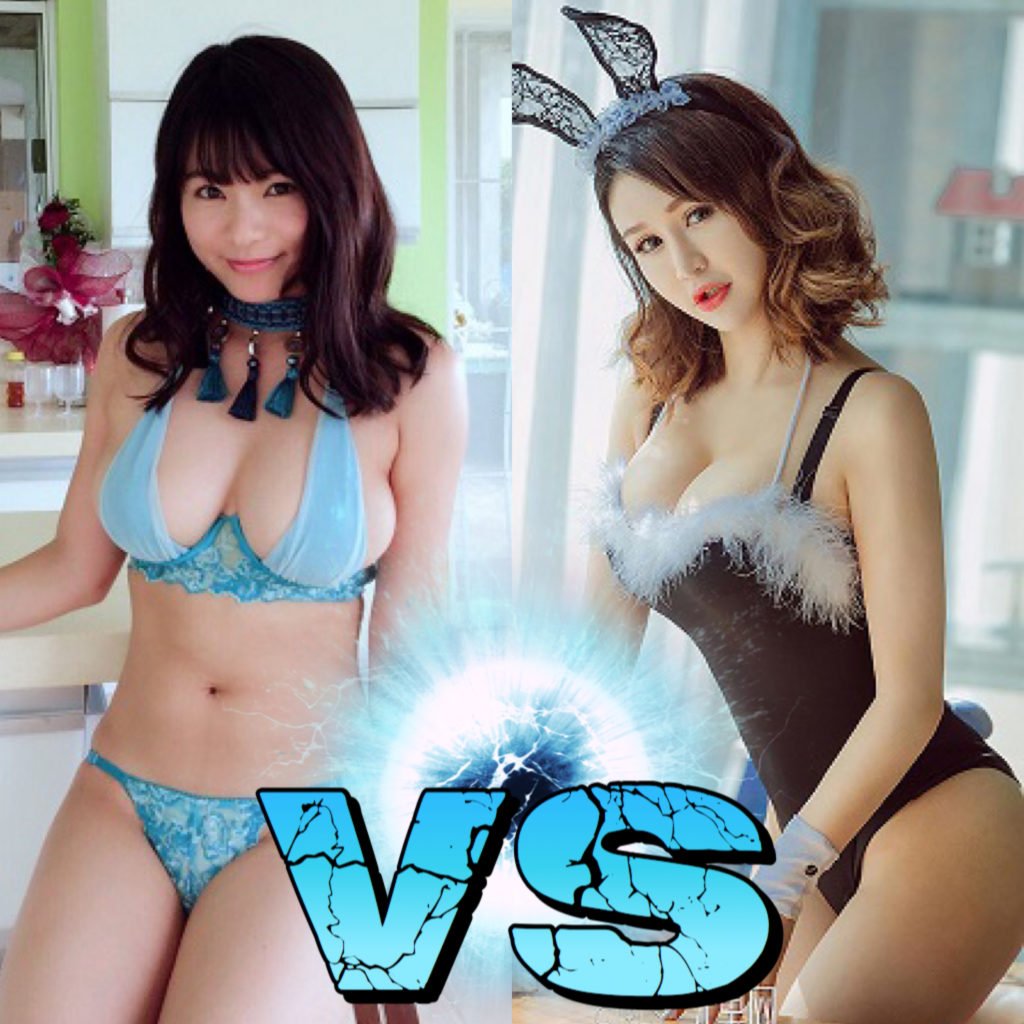 Fresh from their impromptu catfight in Seiji's apartment, Chinese Xixi and Japanese Mayumi continue their vicious contest over Seiji's cock. All pretense of civility now gone, the love rivals will commit outrage after outrage in their quest to upstage the other woman until they face each other in a final showdown. Wearing nothing but skimpy outfits, the young girls will foxy box for 9 punishing rounds until one overcomes her bitter carnal foe.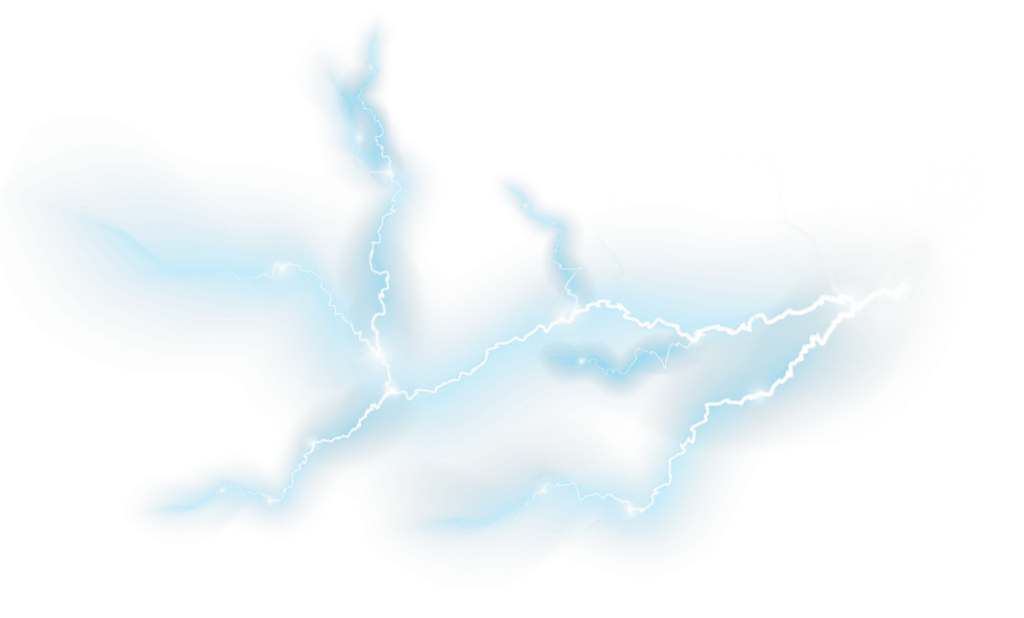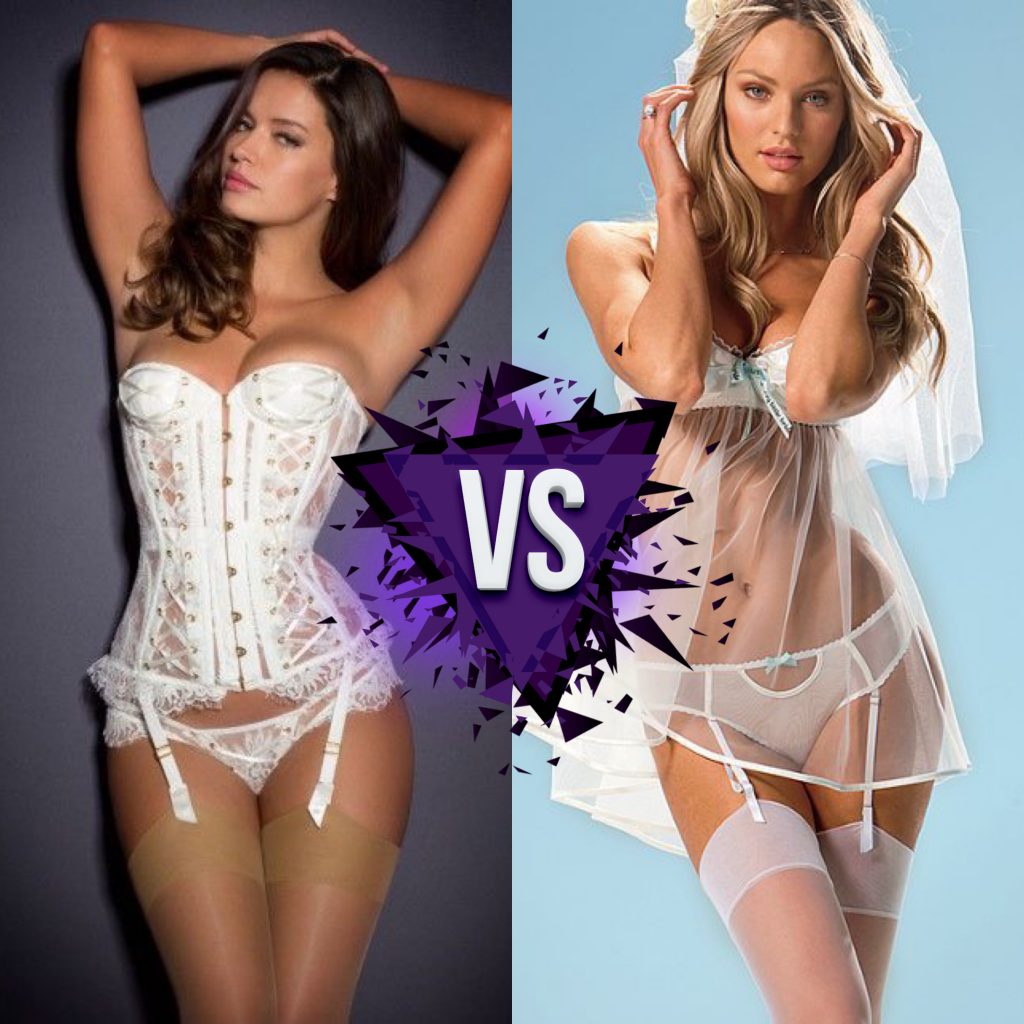 French Alice Perrot and Dutch Alice Jansen will duel over Korean heartthrob Cho Minho. Yet it isn't a simple matter of one beauty displacing her carnal nemesis, but over who'll earn the right to call herself his wife. When the stakes are this high, sometimes a normal duel won't cut it. Each European beauty wants to drive the point home that the guy is hers. So they have decided to engage in a lurid claiming duel, where the sultry sirens will fight tooth and nail over him as the same time as each tries to make Minho cum inside her. Claiming duels demand that neither woman is to knock out or constrain the other girl before the guy's semen has been claimed. Trying to fuck and fight at the same time is a dangerous game, and claiming duels are known for their twists and turns, especially the dreaded contested outcome.

With man they're fighting for as their only witness, the blonde and brunette hellcats step onto the lonely ring clad in sexy lingerie laden with bridal motives. The naked Minho wears the wedding ring on his neck, but he can't help but to wonder whose finger will wear it at the end of the night.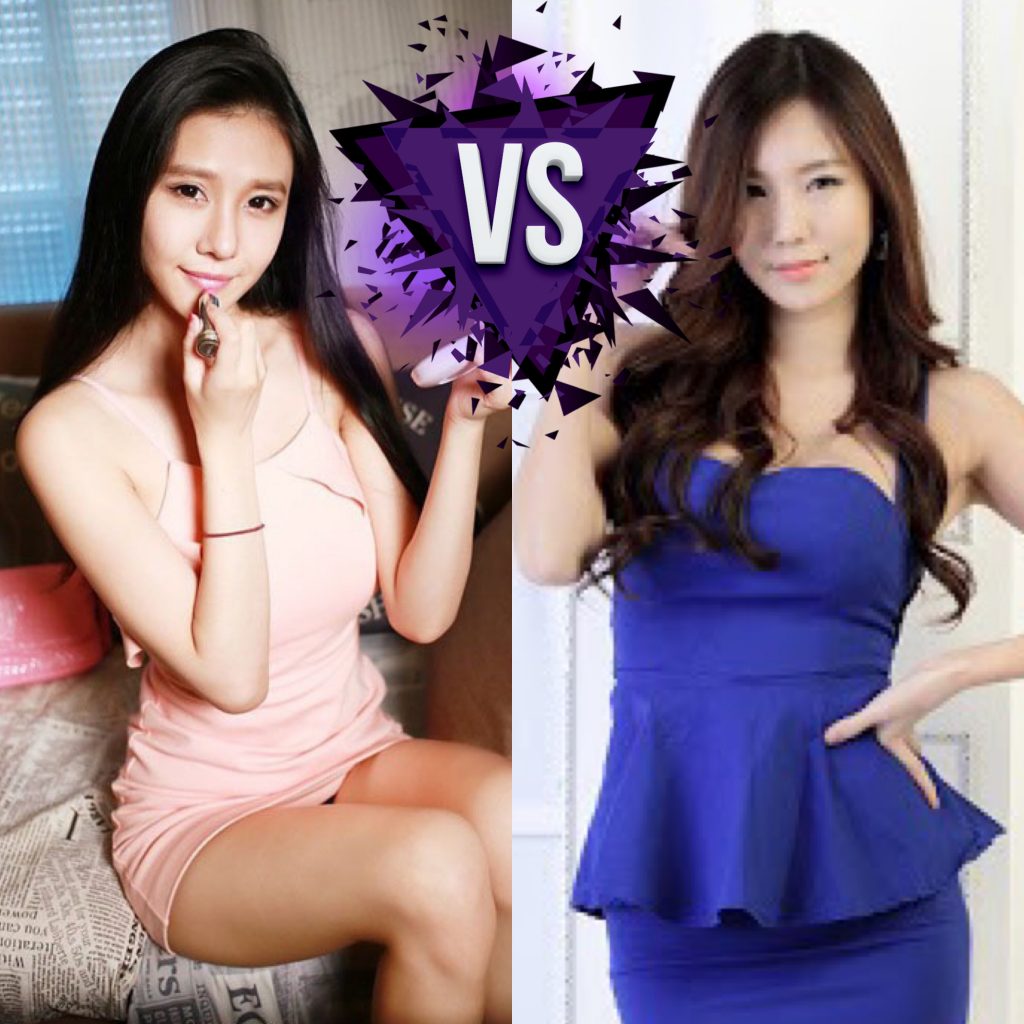 Lee Ji Min and Yuda Lin (English name Amy Lin) are sick and tired of their sexual feud over the regional manager, Cho Minho. Coming to blows in the privacy of Minho's villa, the Chinese beauty challenges the Korean temptress in a woman to woman duel over him!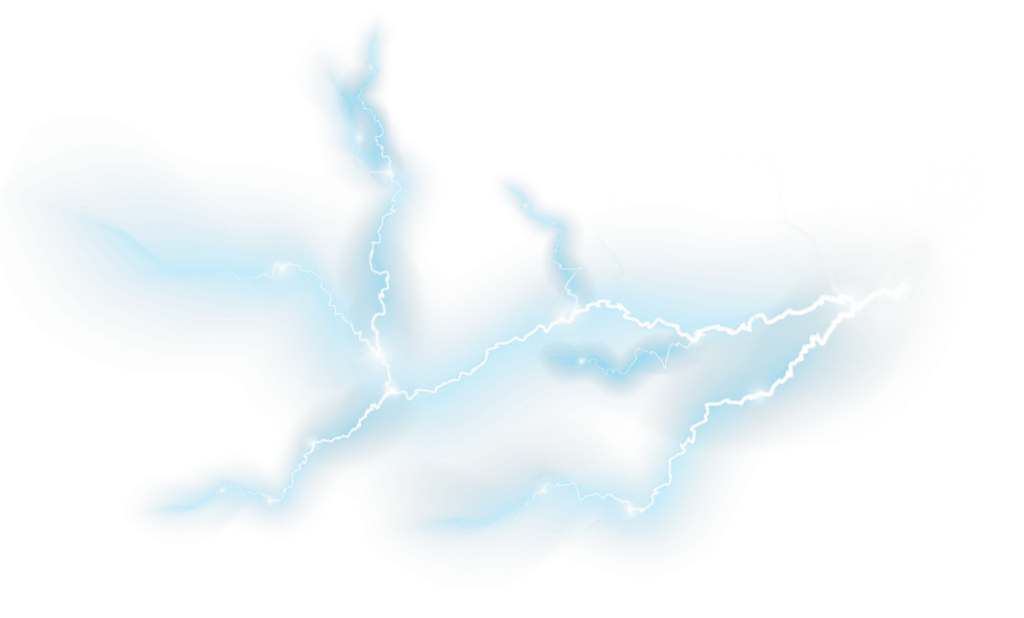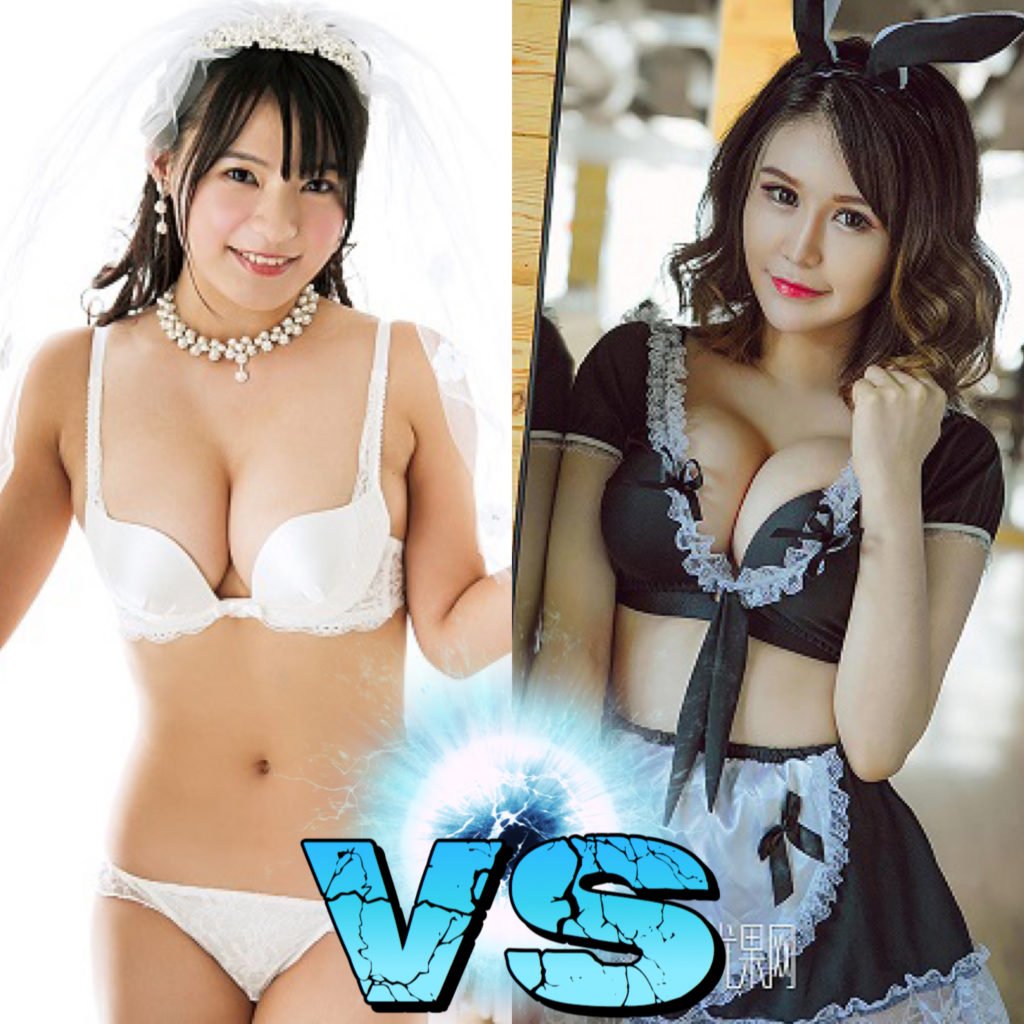 The sultry Grace Xi (also known as Xixi) has fallen in love with Seiji, who was supposed to be nothing but an occasional fuckbuddy. Having already made the decision to become his girlfriend, the relentless Chinese goddess will crush all obstacles in her way, including Seiji's current girlfriend.
Yet Mayumi Suzuki is no pushover, having become Seiji's girlfriend after defeating his former girlfriend in a savage duel. The Japanese siren has no intention to let the Chinese whore steal her hard-won man!
Both intending to spend an afternoon of passionate lovemaking with the Seiji, Mayumi and Xixi are surprised to see each other in the intimacy of his living room wearing nothing but little dresses designed to impress him.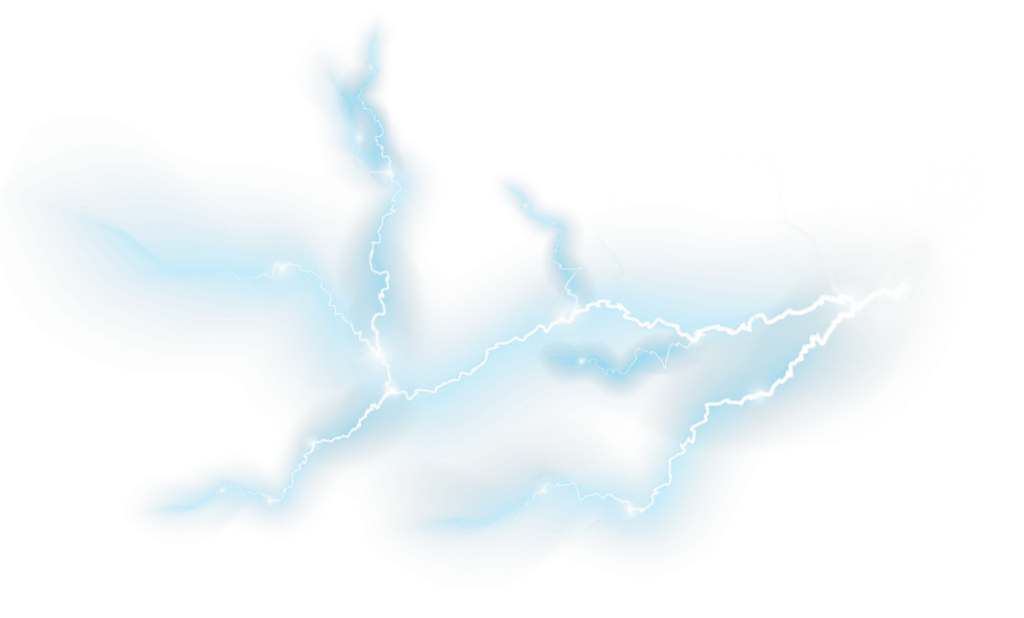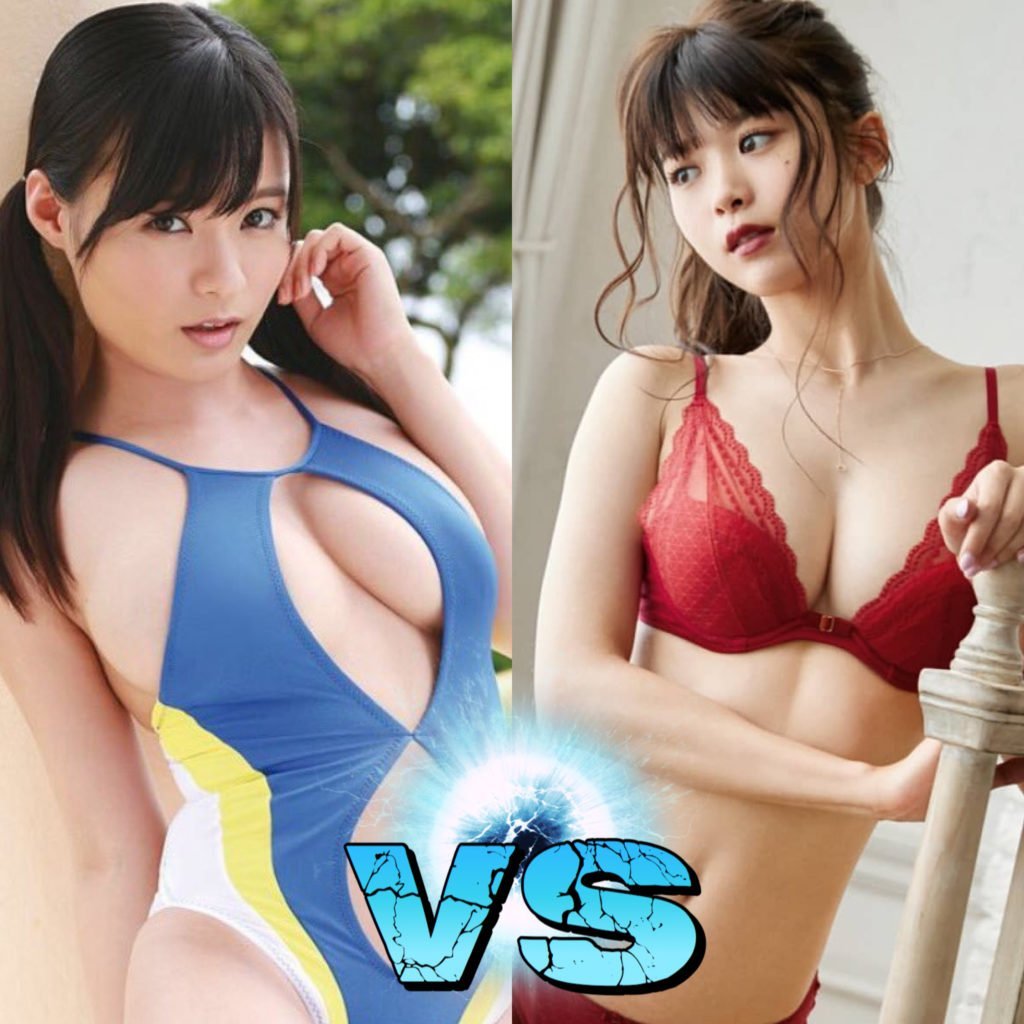 One year has passed since Mayumi Suzuki and Natsumi Hirano had a brutal showdown over Seiji in the duel room. That might have been the climax of their struggle over Seiji, but before that, there were 8 grueling days where the girls fought over every inch of his cock in his apartment. The whole 9 days saga left a trail of resentment, hurt feelings and wounded pride for the losing woman while netting the victress a one-year relationship with the handsome Seiji.
Now said victress looked at the calendar with trepidation, the one year mark being both a cause of celebration and worry for any girlfriend. By duel law her erstwhile nemesis could come back to the city, contact her ex-boyfriend again and restart the whole cycle of violence . Should that happen, the resulting confrontation is likely to be even nastier, more vicious than last time, culminating in another savage showdown in a stuffy duel room.
Seiji's current girlfriend shivered at the terrible prospect, but if push came to shove she'll fight for him once more.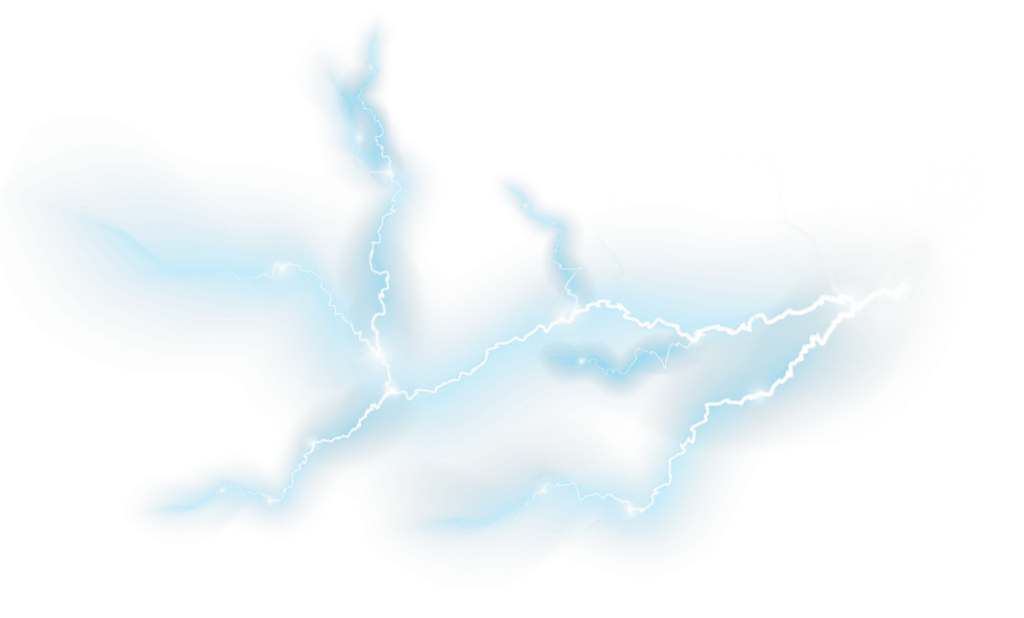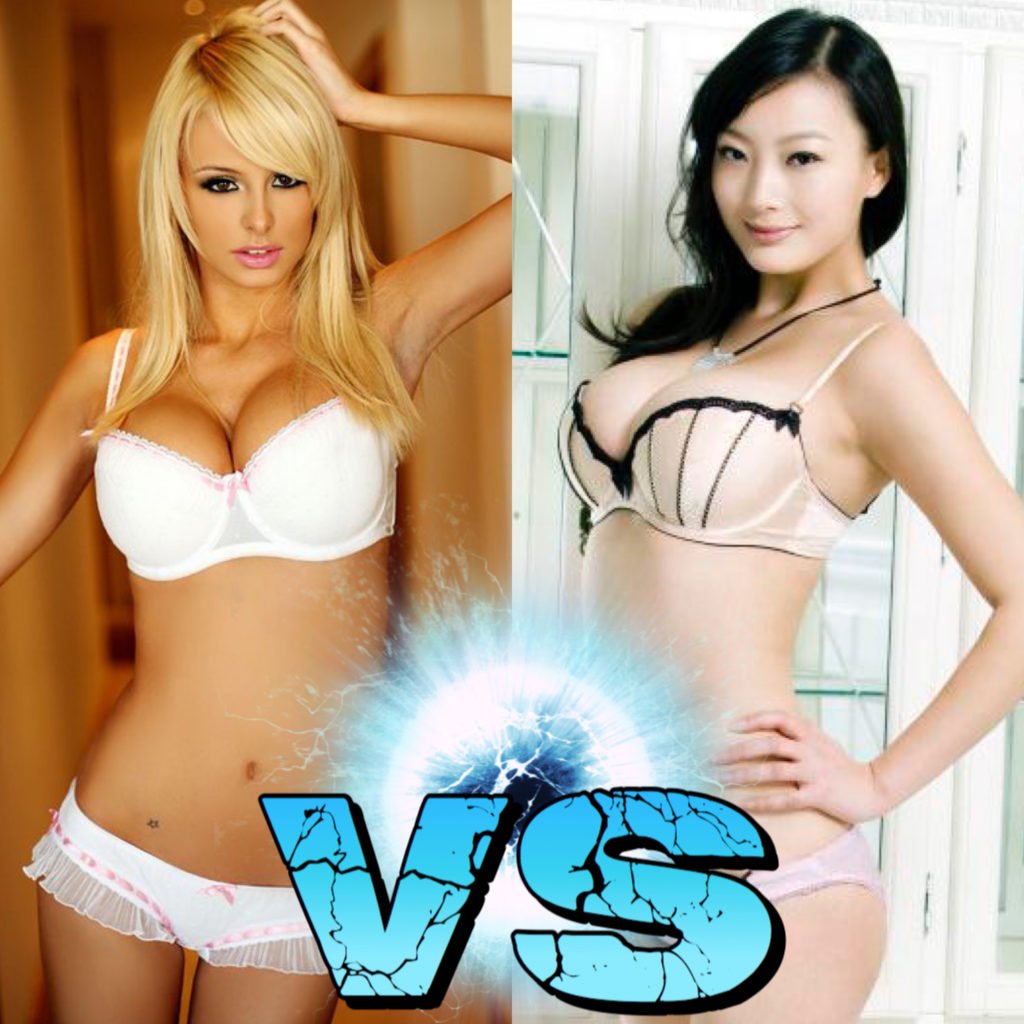 Chinese Cindy Wang was thrilled when her ex-boyfriend Alan came back from an assignment in the UK. She was less thrilled about his new British girlfriend, blonde Jessica Chambers. The beguiling Caucasian siren for her part had been warned about the ex-girlfriend and is prepared to defend her nascent relationship with Alan at claw point.
It's hate at first sight for the warring beauties when they realize that apart from their races, they're a carbon copy of each other. It was obvious Alan had a type and that type is tall, thin, long-legged and with massive F cups. Each eye candy being immensely proud of her own set of tits, the existence of the other woman is an affront she can't tolerate. They have decided to fight for Alan in the place they coveted: his bed. They will fight topless, woman to woman, using their well-developed boobs as wrecking balls against the other woman's pair. The best pair of tits Alan has known in the East will face the best pair of tits he knows in the West in an epic struggle where only one can claim his cock!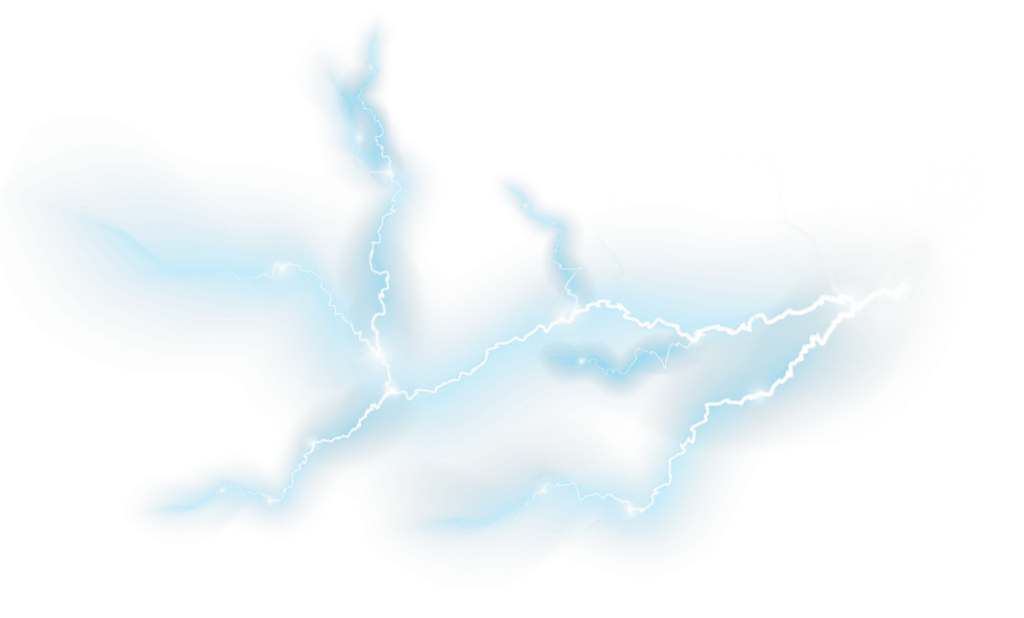 The Duel Room: Battling Girlfriends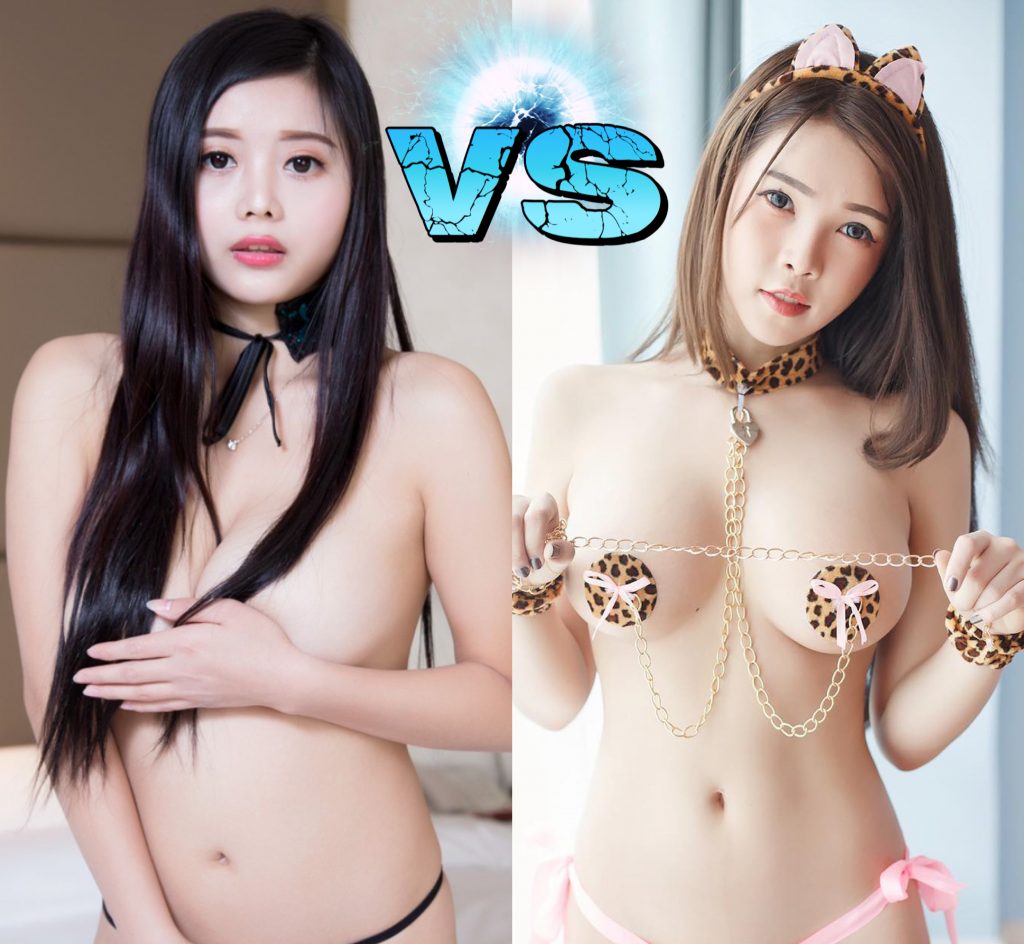 Young coed Elodie Fan has always been aware of the harsh realities of realities of winning and keeping a boyfriend in a world were there are 5 women for every man. Having the knowledge but lacking the experience, the young lady turns to her mother Fan Rong for advice about dealing with Sarai Tangtrongchit, the Thai seductress who's been sleeping with her man! Watch as these sexy Asian vixens face off in a depraved tit jousting match, clad only in high heels and tiny thongs until one pair of tits proves better and wins the man in dispute.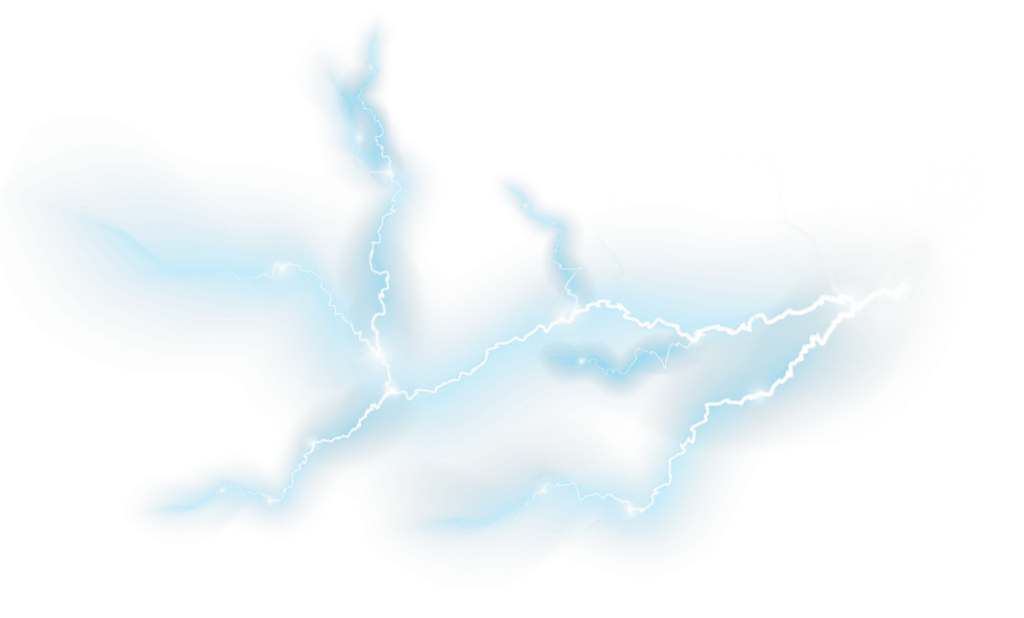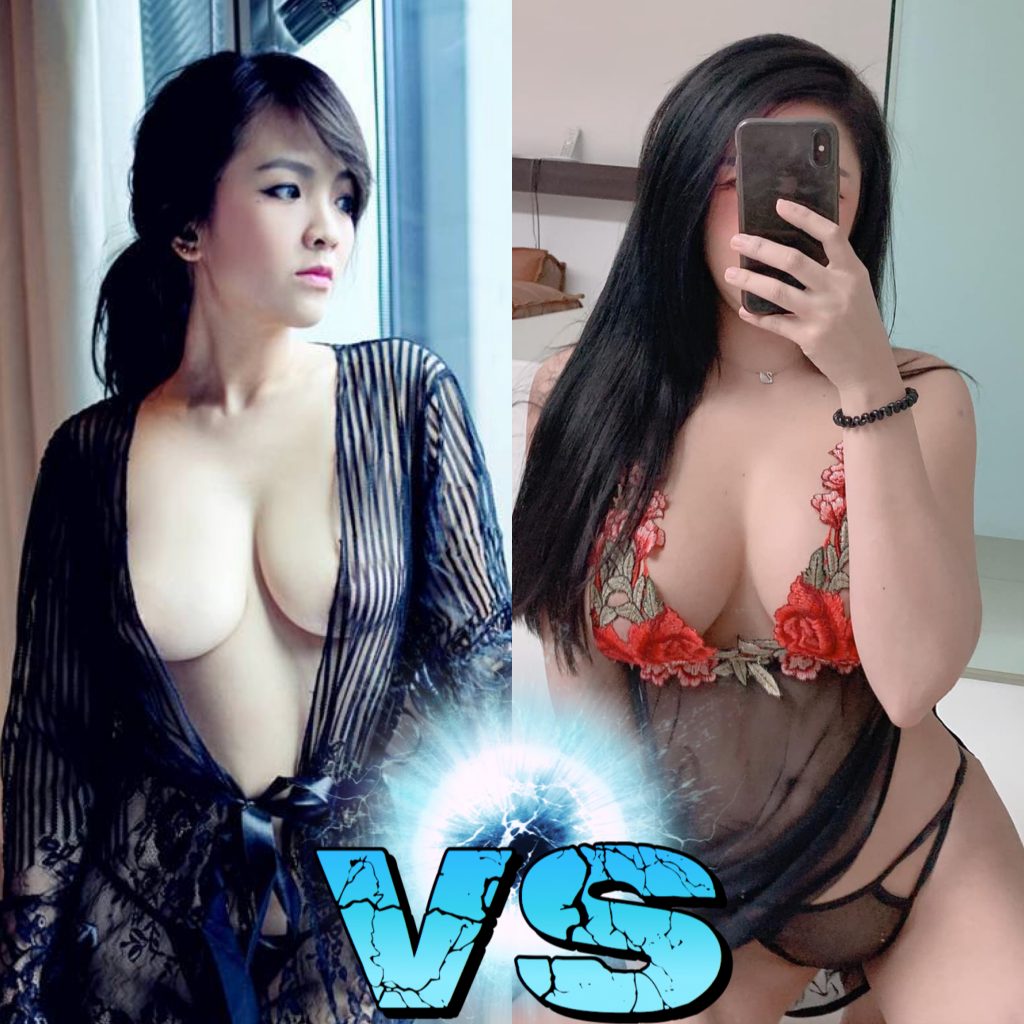 Their mutual lover has called them to his living room, hoping for them to settle their differences and find a way to share his cock in harmony. Ex-girlfriend Sarai Tangtrongchit and girlfriend Lily Chen have outwardly agreed, but deep down they know this day will end not in hugs and handshakes but in carnage and violence. Having this golden opportunity to finally end their unsatisfying sexual stalemate over him, the cantily clad Asian sex kittens will bare their claws, leading to a savage catfight in the privacy of his living room. The night will end with the victress riding his cock, while the sulking loser prepares the way for a bitter rematch. They have waited too long for this day to let his desire for peace to get in the way of the destruction of the other woman!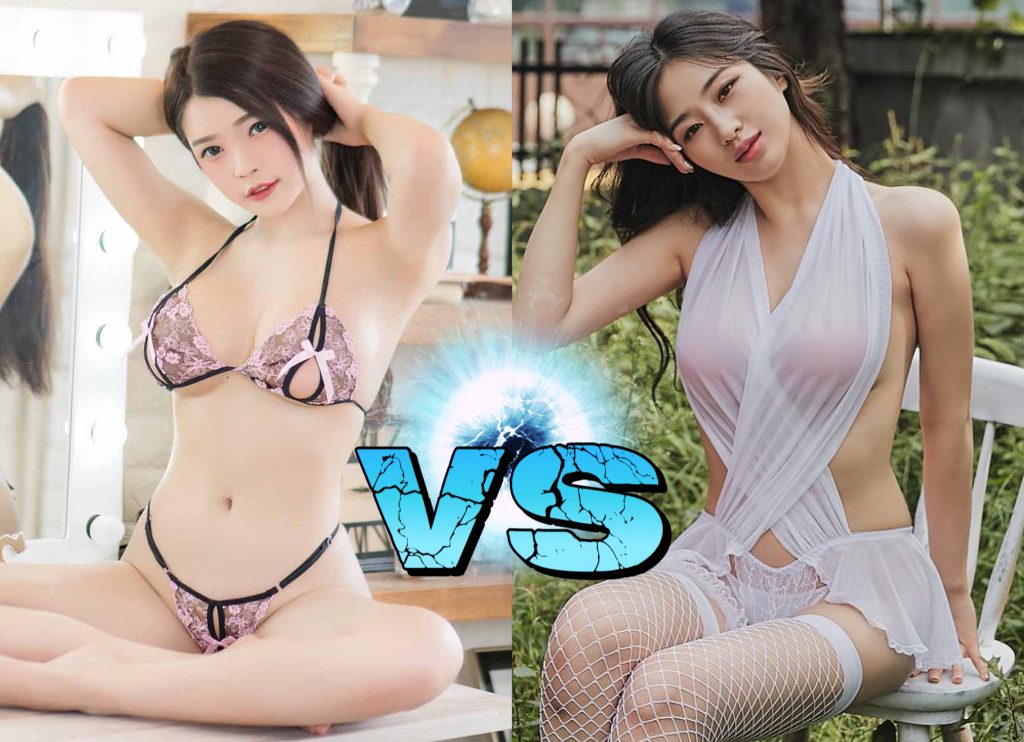 The life of a girlfriend in the duel room universe isn't easy. Having once put her tits on the line for Li Song, the attractive Sarai Tangtrongchit will have to prove herself in the duel room once again if she wants to keep his affection. This time her opponent is not a young coed on but a member of the teaching staff called Nayoung Park. Read as the jealous Thai girlfriend faces off against the cock-hungry Korean tutor in a vicious duel over him!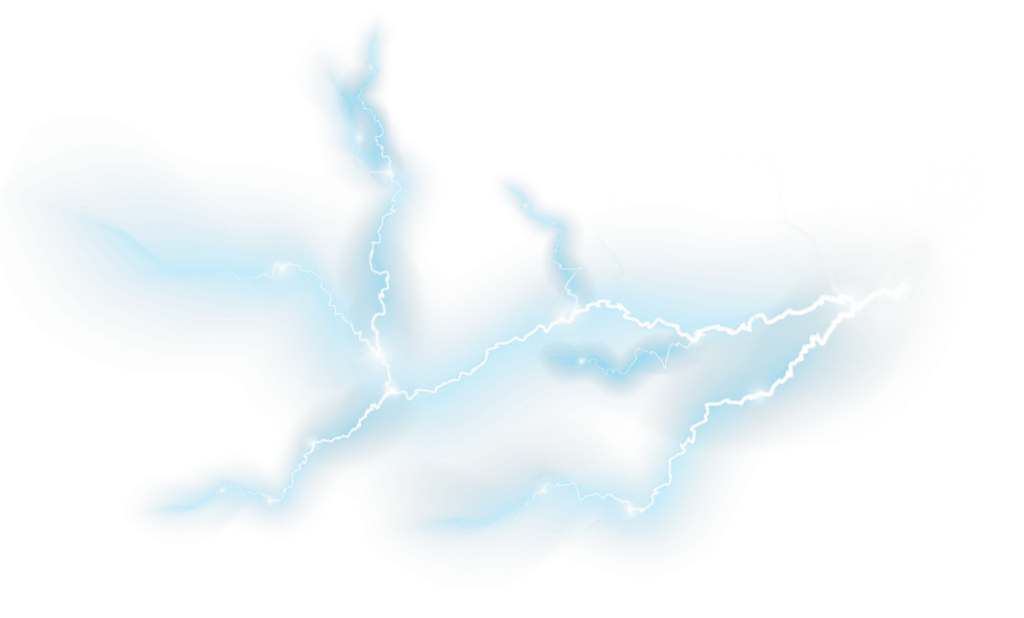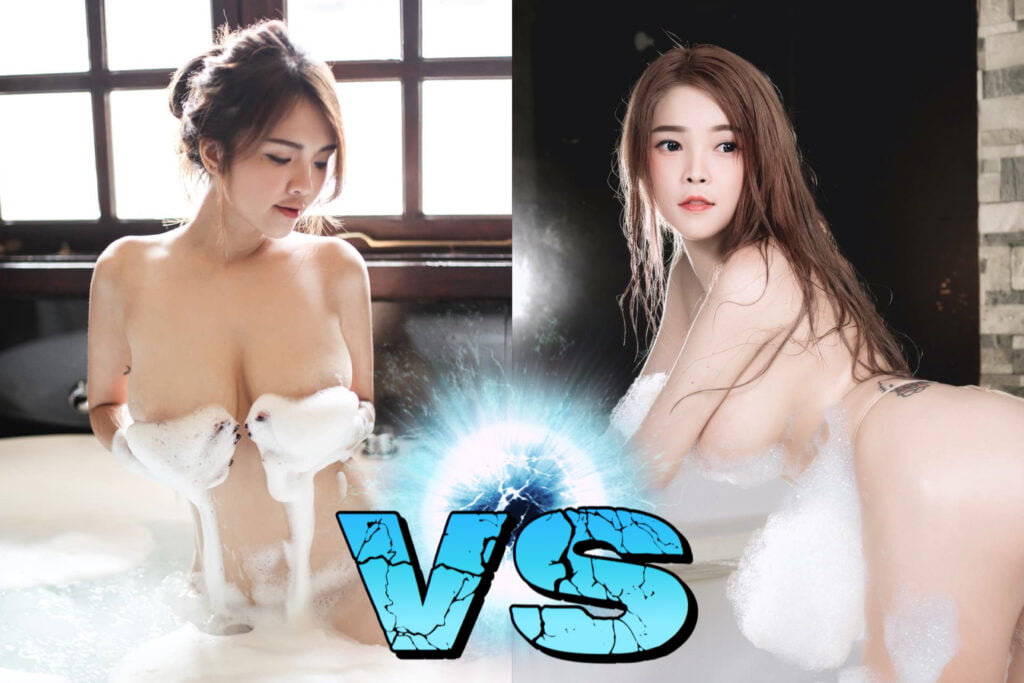 Lily Chen and Sarai Tangtrongchit always knew a rematch was on the works. With a marriage proposal on the line, the jealous sex kittens will face each other in a formal duel, totally naked, in public for the right to spend a romantic holiday with the man in question. Their battlefield of choice is a hot tub filled to the brim with water and foam, where they'll fight like whores until one prevails over her sexual rival!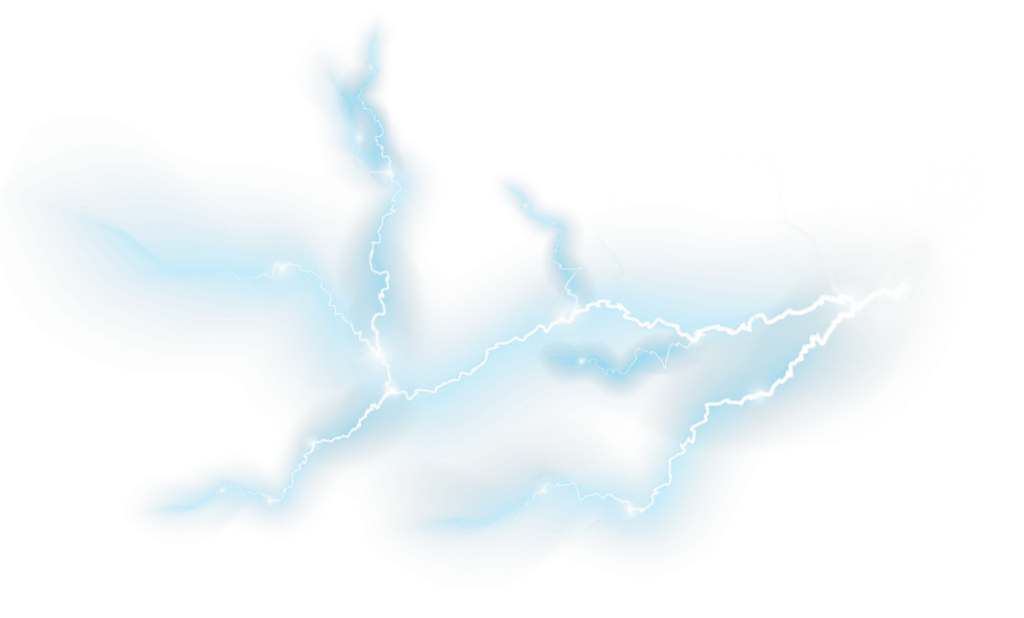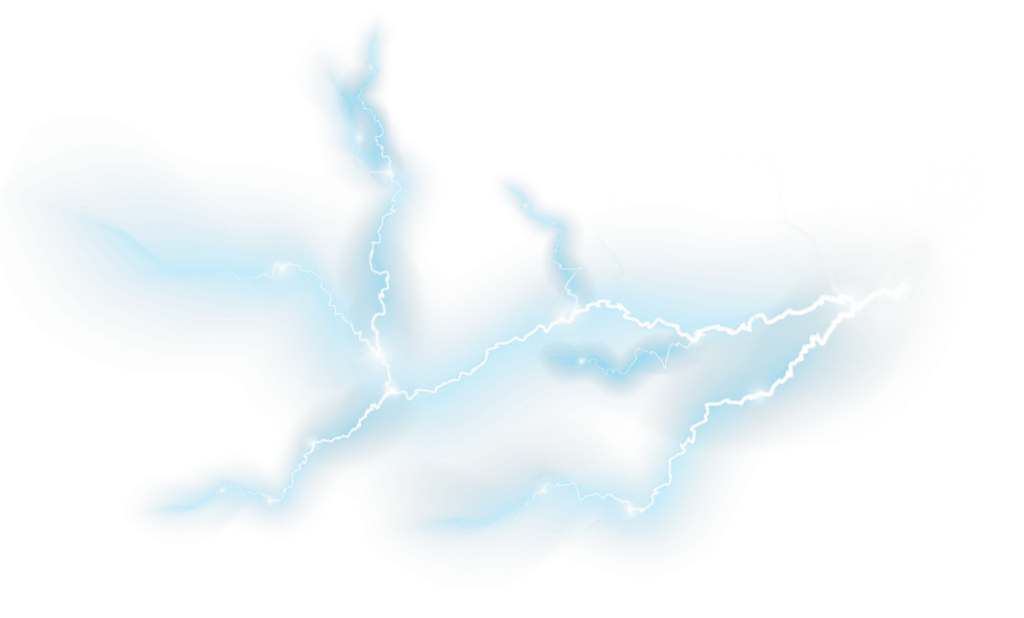 The Duel Room – Office Mayhem Series
It's been a long time coming. There had been just been too many cultural clashes, too many conflicts, too much racial pride, too few men to satisfy everyone's romantic needs. Each preceding confrontation, while a small matter in isolation, has supercharged the office with sexual tension and divided the workplace in two distinct camps engaged in an unsatisfying cold war. Things come to a head when the Chinese girls decide it's high time to get rid of their foreign love rivals in mass orgy of catfights all over the office building!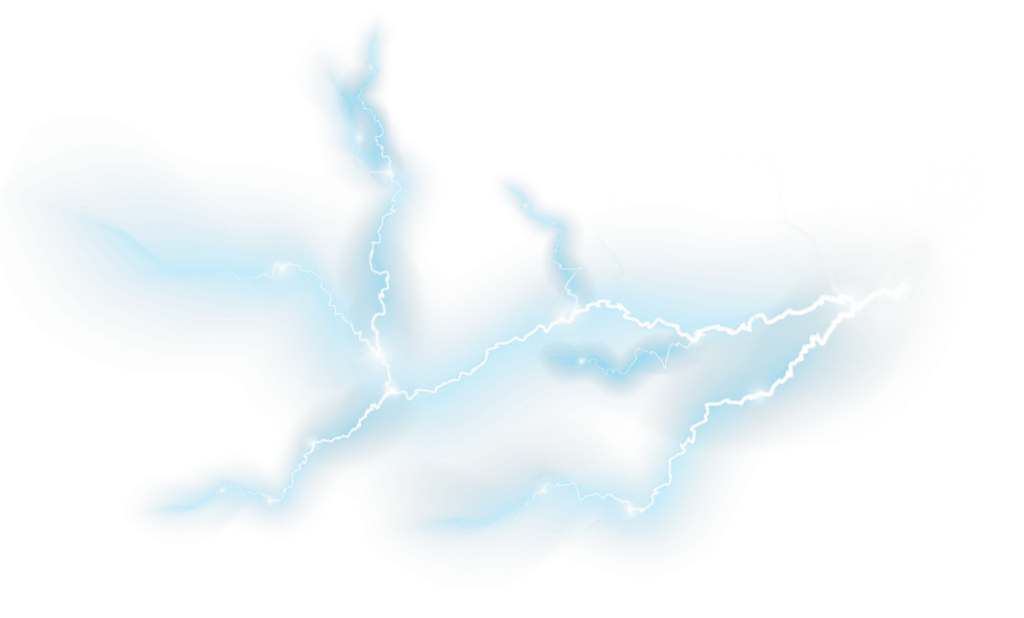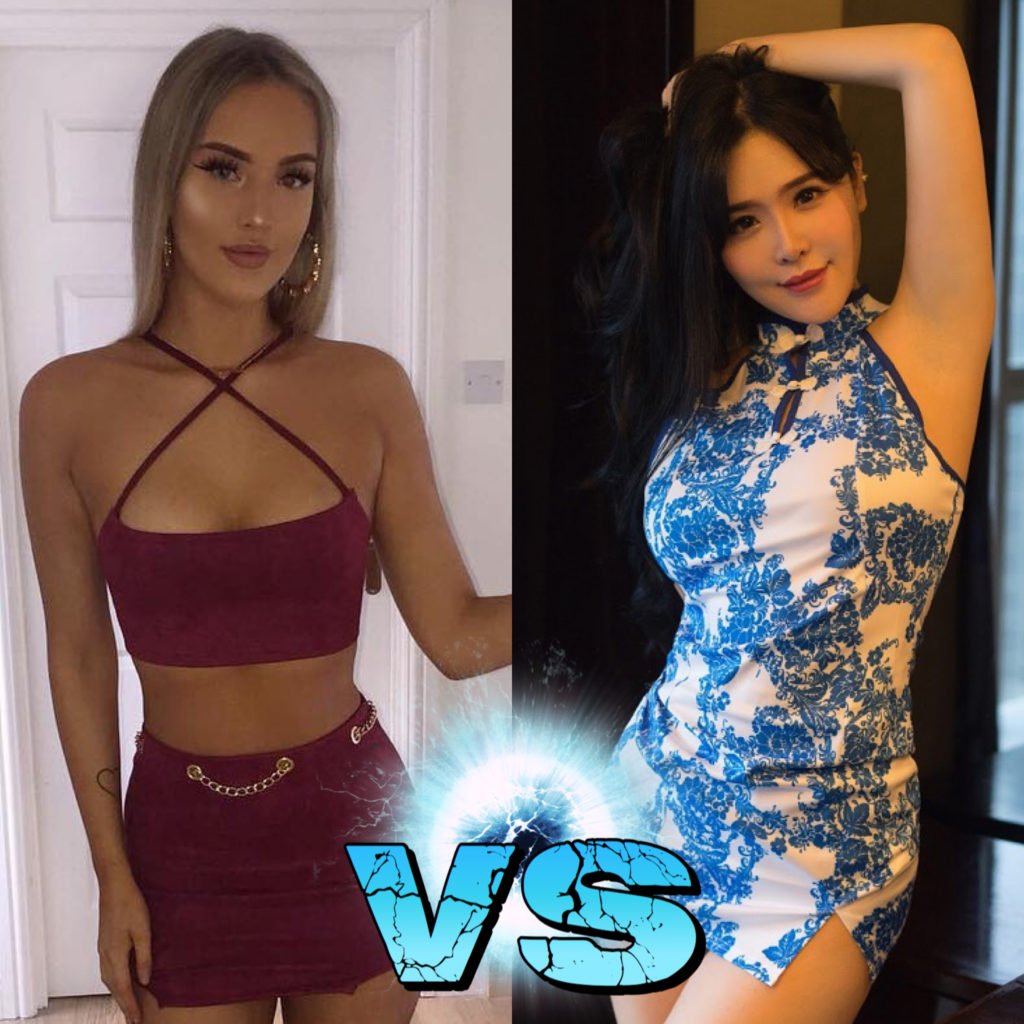 Sexy Natasha Veselov is very much in love with her boyfriend Vlamir Durov. He's a piece of home to the homesick Russian beauty and will not tolerate any woman who threatens to take that away from her. That puts her in a collision course with his charming co-worker Eva Liu, who has been hoping to get rid of her Slavic nemesis and become Vlamidir's girlfriend. As Amy Lin's plan comes into motion, these two hellcats will have the opportunity to face each other in the privacy of the men's bathroom, where they'll kick, scratch, maul, bite, shove, pull, tug until one of them emerges victorious and takes Vlamidir home.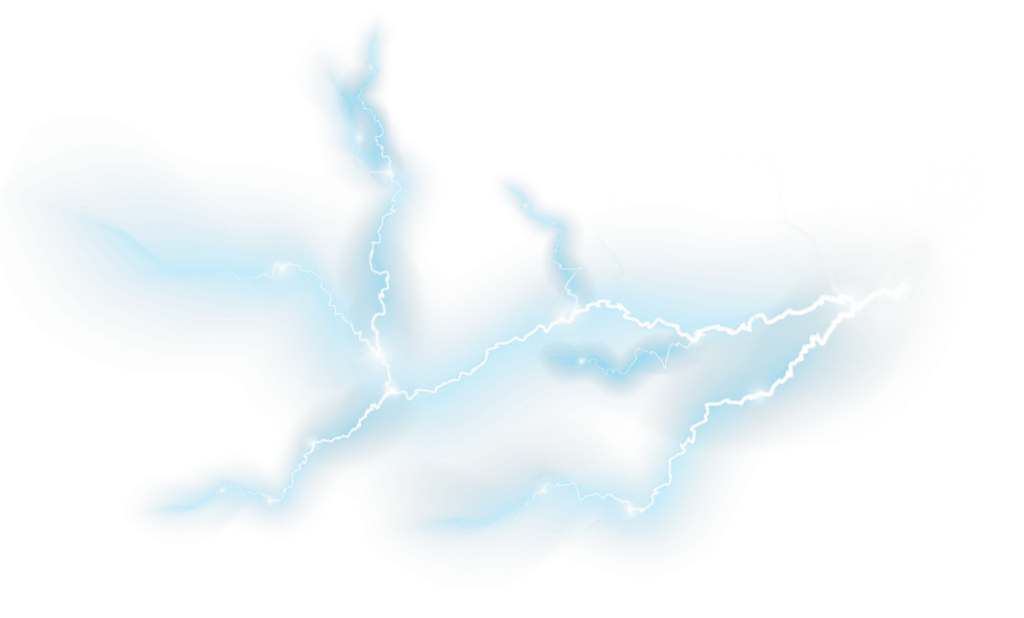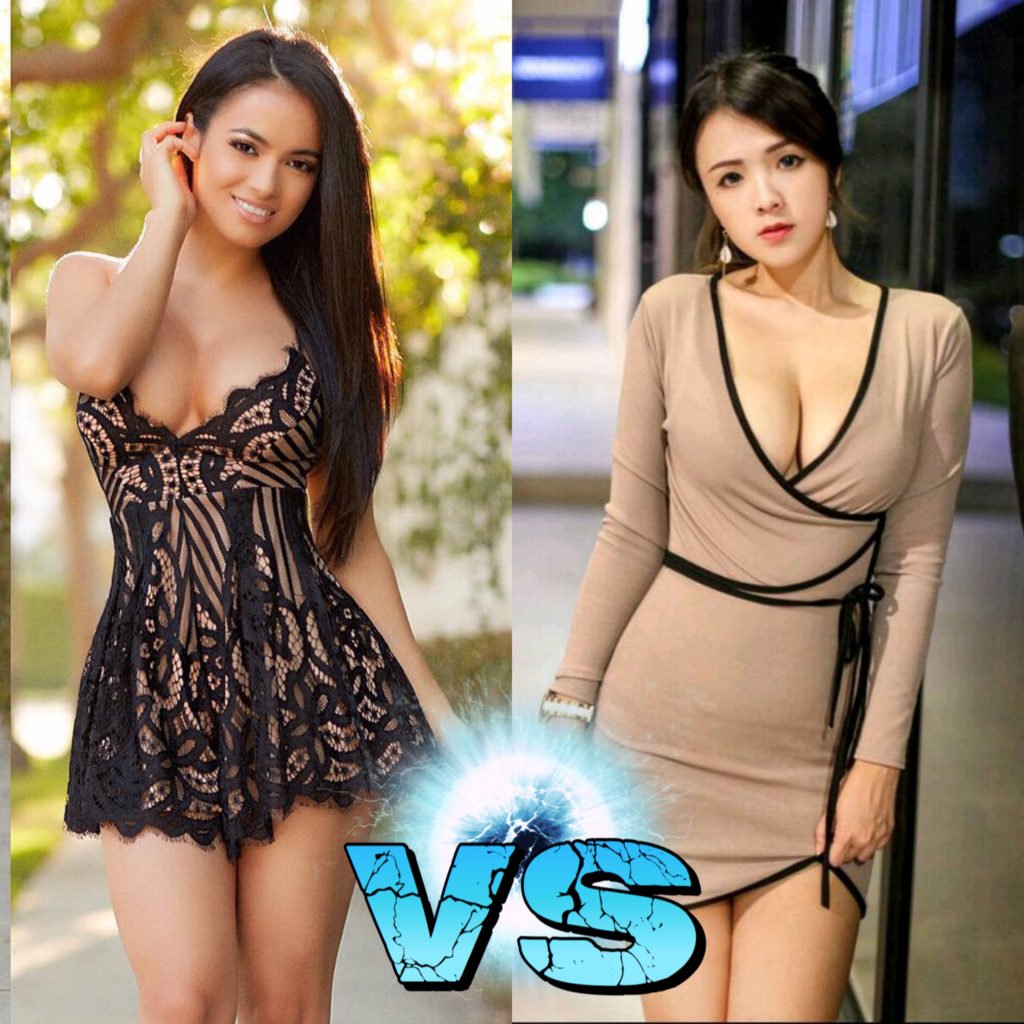 The exotic Valentina Martinez has been blithely flirting and fucking Lily Chen's boyfriend in the belief that Asian girls aren't as passionate, as ferocious, as zealous as their Latina counterparts. She has dared the sultry Chinese girlfriend to fight for him, hoping to use such a confrontation to show him she's the better woman. Lily for her part has been looking for a good opportunity sink her claws into the Venezuelan skank in a final showdown, where she'll demonstrate
Chinese girls know the art of fighting over a man as well as the Latinas. The current office mayhem provides the jealous beauties with a golden opportunity to fight like street whores for Li Song's cock in a sordid catfight around the emergency stairs.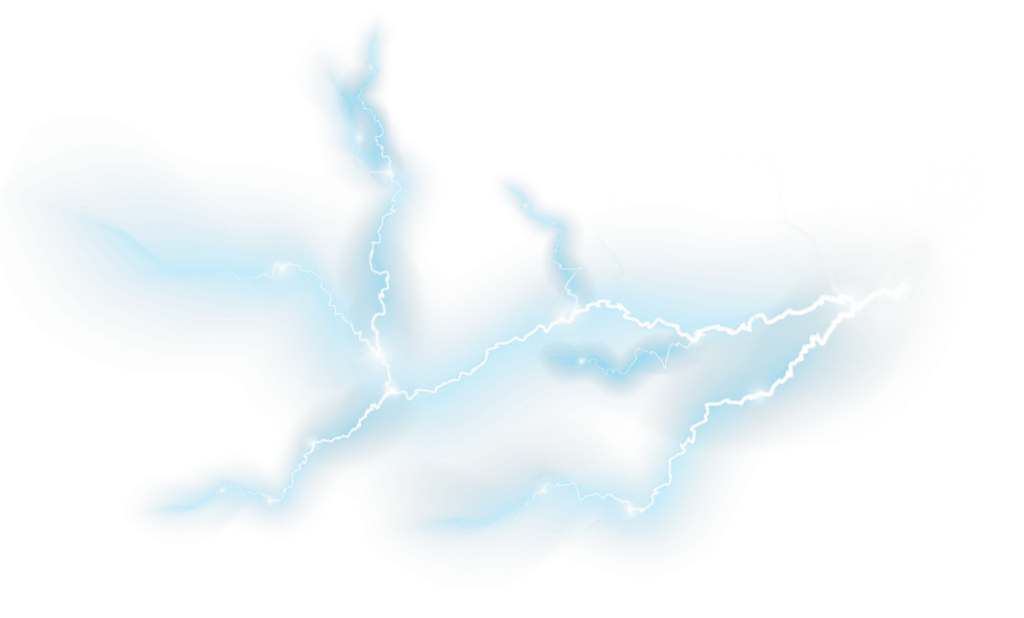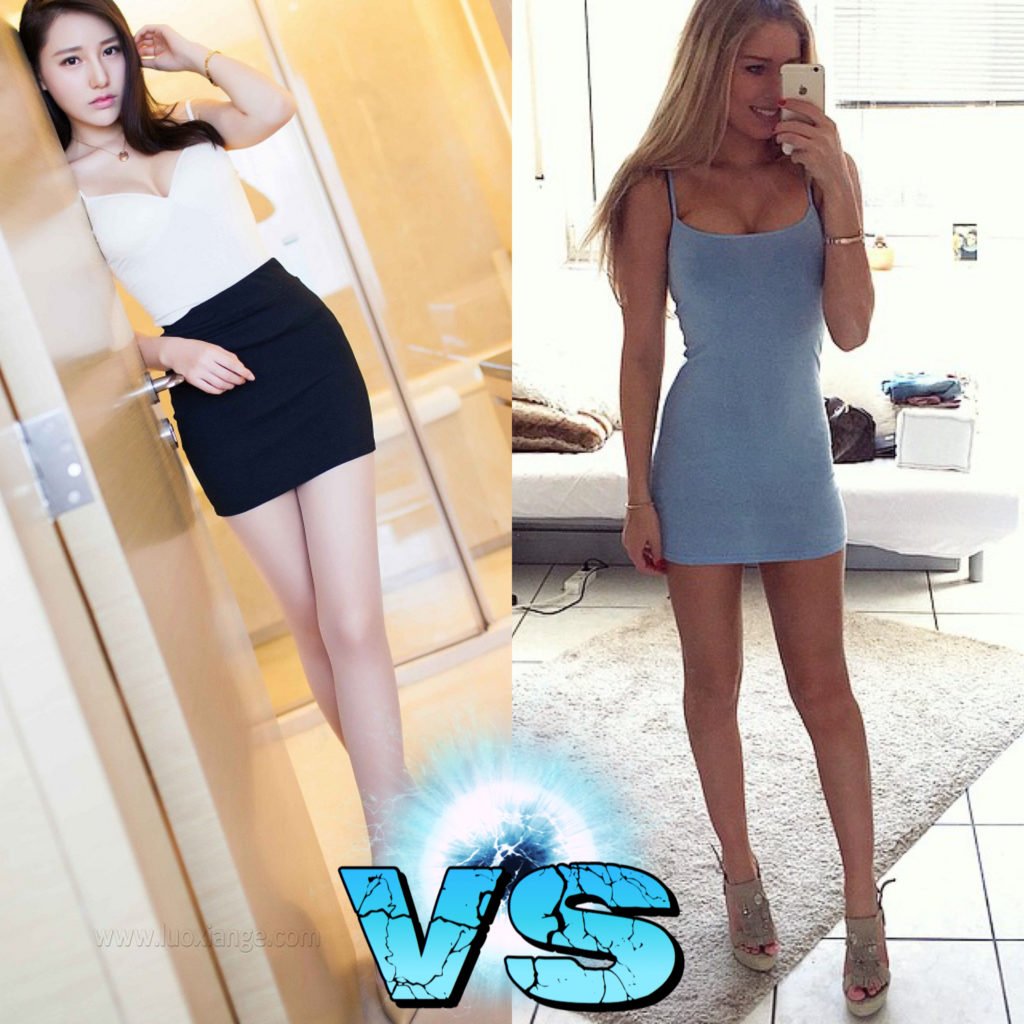 Knowing something big was happening today, German Laura Jung could have avoided the chaos raging today around the office. She would have…until she heard Chinese Chelsea Zhou was hoping to use such an occasion to "settle accounts" with the Teutonic goddess. The sole mention of the Chinese wench got Laura's blood boiling with indignation, for the sneaky Chelsea has been trying to seduce Peter away from her.
Understanding that all the girls that that got into a catfight today would likely not be punished by HR, the ravishing blonde decides to "fall" for Chelsea's trap. Yet it was going to be at a place of her choosing, the parking lot just outside the office. Soon the two succubuses will find themselves in a sordid catfight at the office's parking lot, the heavy rain soaking their short minidresses as they fight all over the place over Peter.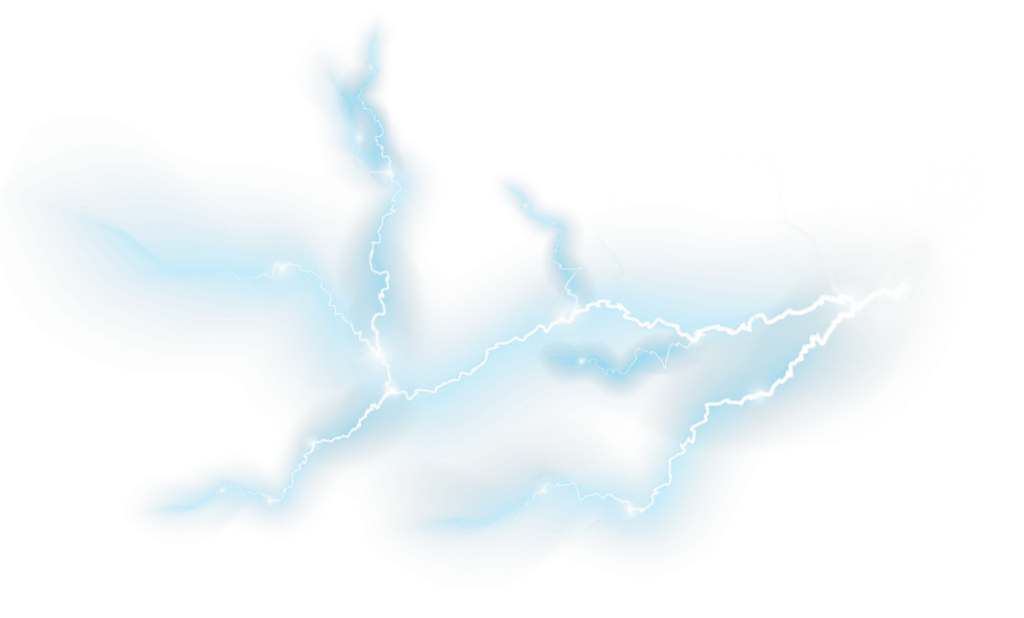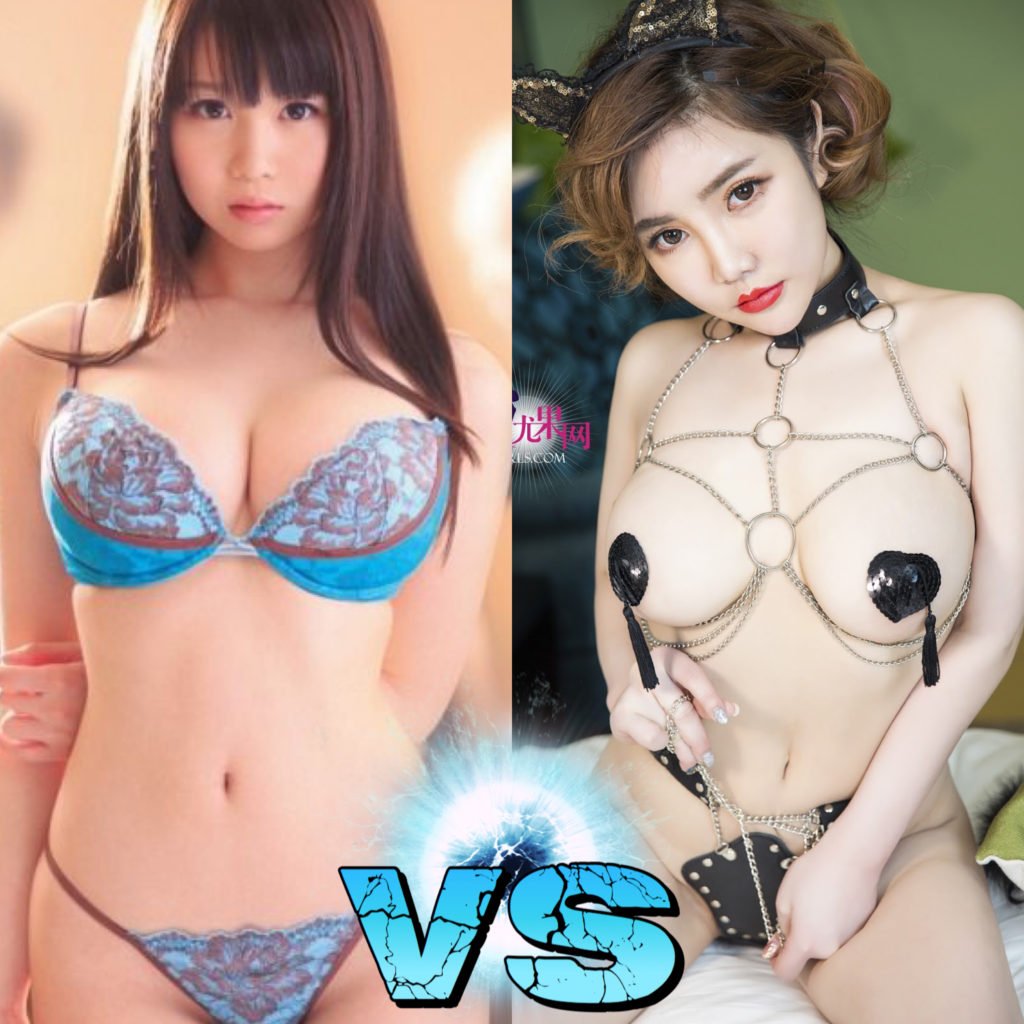 "The next time I see you with my man I'll tear your nipples off"-threatened Chiyo Nakamura the last time she and Karen Xing argued over Albert. Two days later the insolent Karen called her love rival, telling her she was planning to fuck Albert brains' out in the shower room of the office gym. "I'm waiting for you…if you're woman enough to fight for him"-said Karen, hanging up.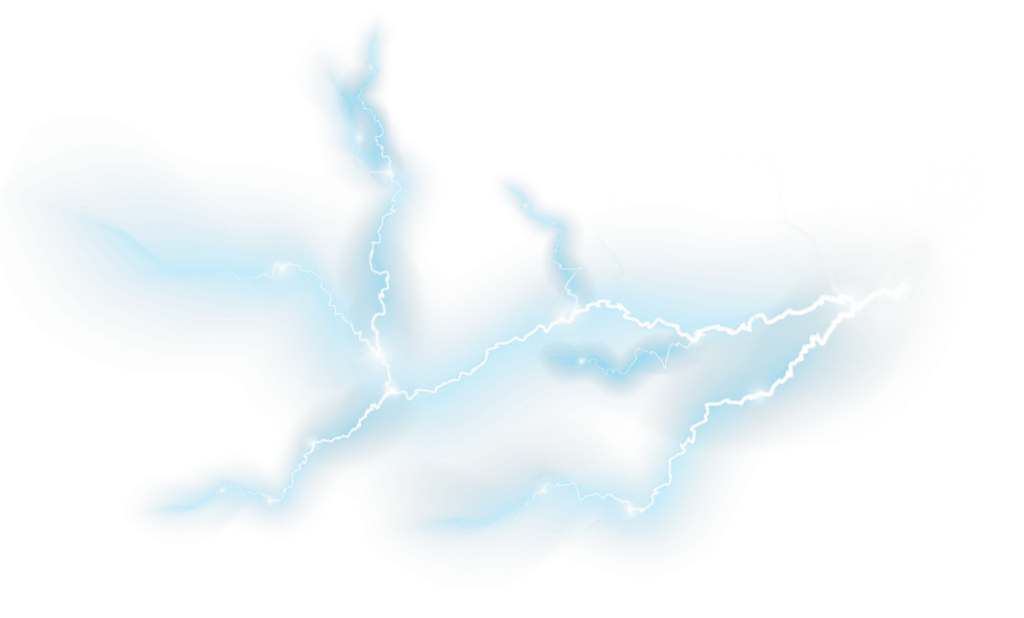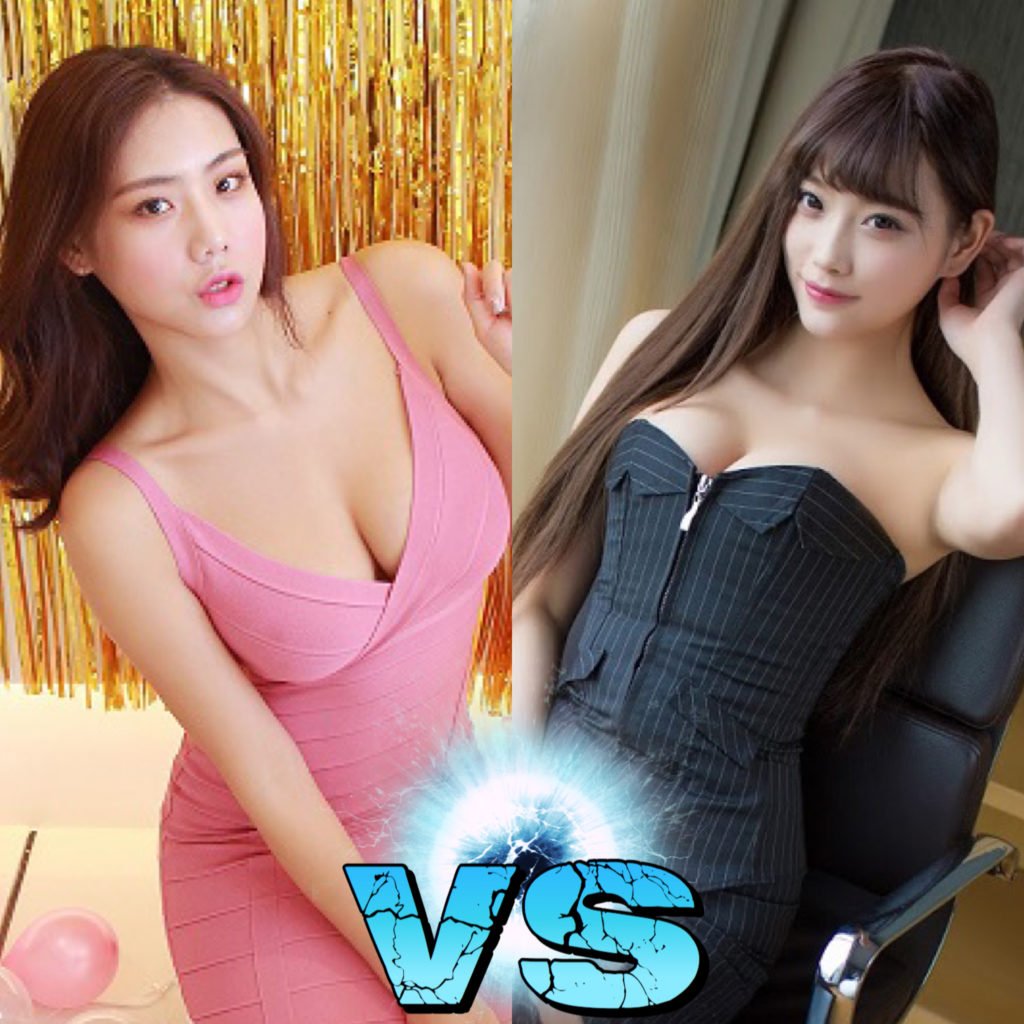 Korean Ha Eun Park and Chinese Claire Huang have only known the Gustavo for only 3 weeks, yet they have found the exotic Latino heartthrob an exhilarating experience, a drug they've grown addicted to. Their rational selves tell them they're been too rash, too impulsive to engage in a lurid catfight at the cafeteria over some guy they've known for less than a month. Yet, having fallen hopelessly in lust with the exotic stud, the Asian sirens will do whatever it takes to get rid of the other woman and win the guy for herself.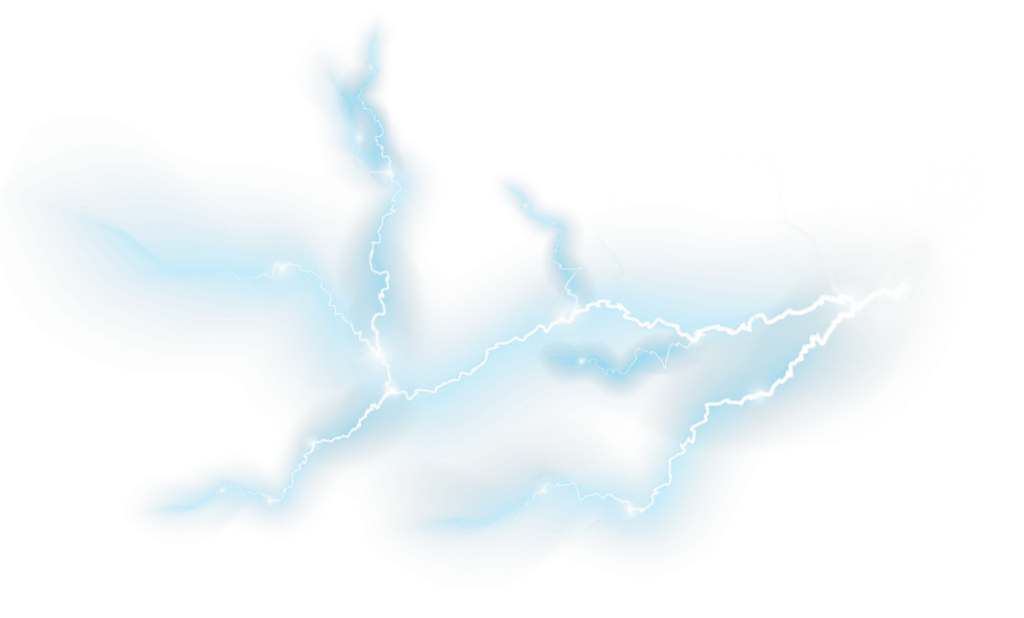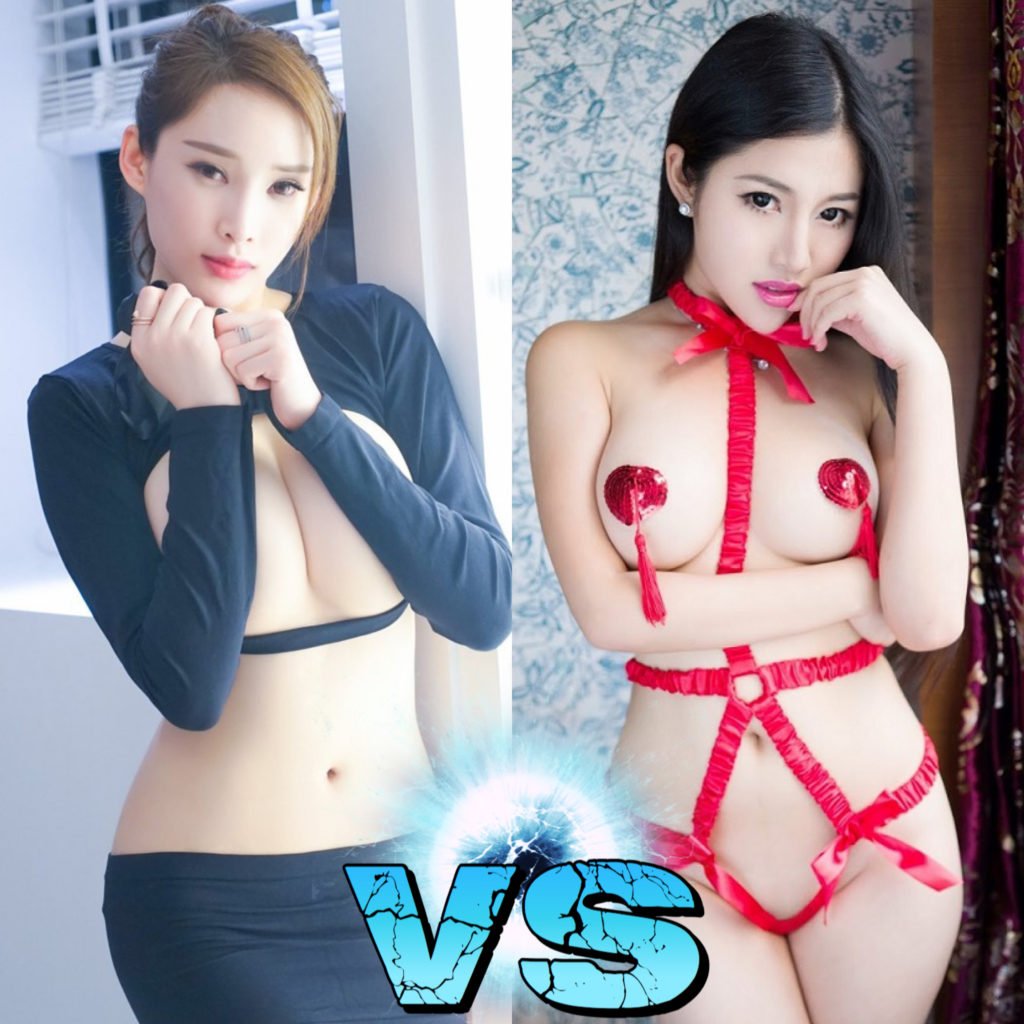 Any woman who pretends to become a guy's girlfriend needs to show she's willing to fight tooth and nail for the relationship, and this is exactly what Fumiko Hayashi and Naomi Yang intend to do. Their first catfight having solved nothing, they'll battle it out once again over Eiji in a brutal duel in his very bed! The choice isn't random, for the girls have heard that fucking is better and the guy ends up being more loyal when he sleeps on the very same bed a duel has been fought over his cock. Clad in scanty dresses and high heels the jealous beauties will fight out until one proves the better woman. The loser will be exiled, never to contact Eiji again, while the winner gets to sleep and fuck on the very bed won the right to ride Eiji's cock.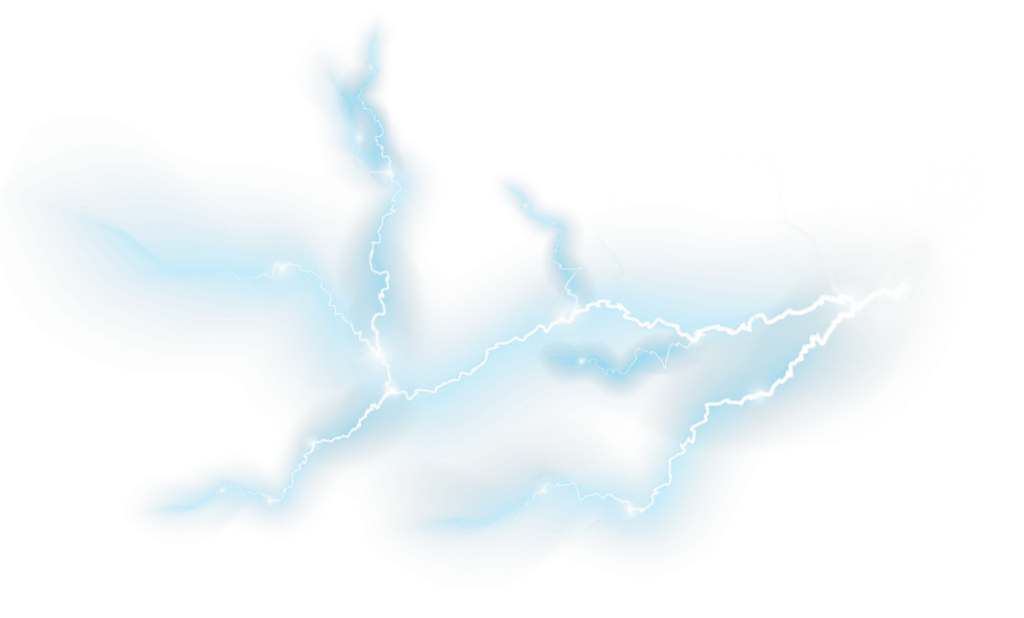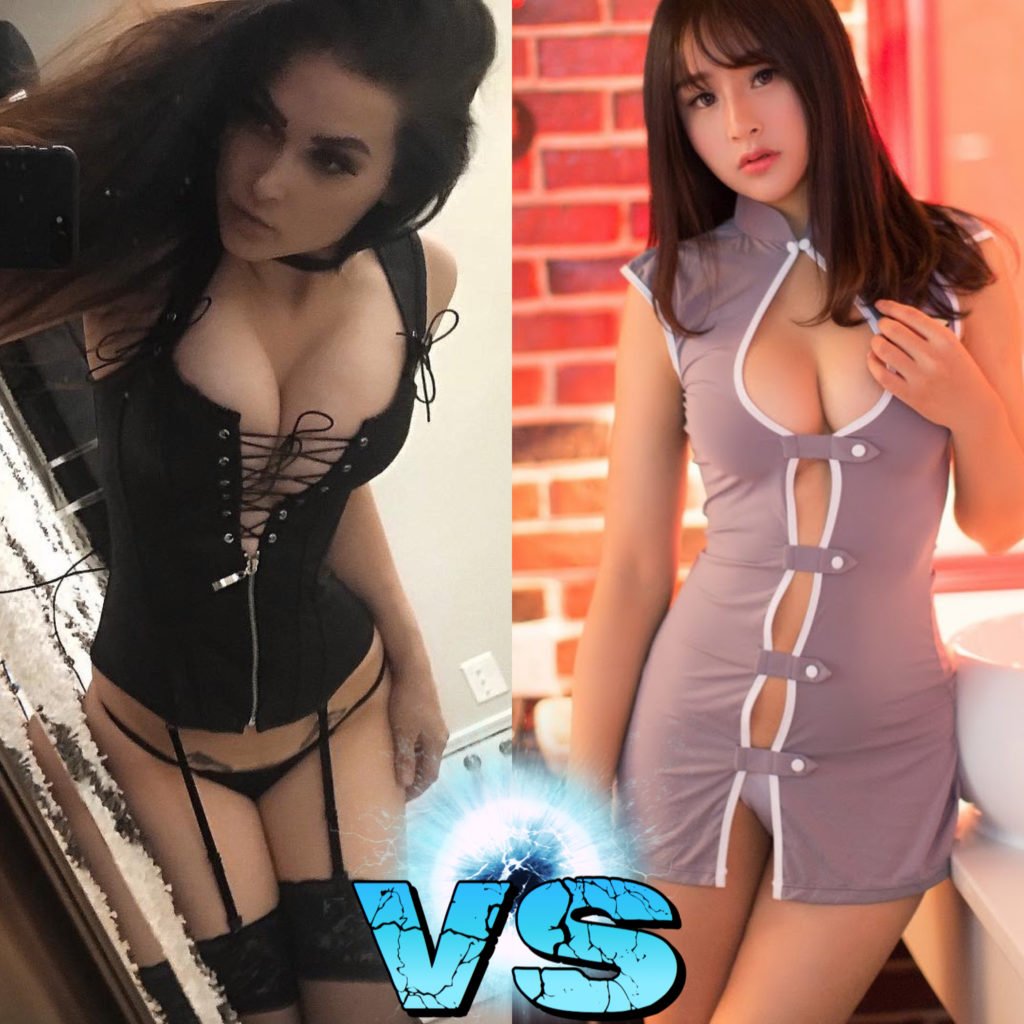 Unwilling to accept her defeat, the ravishing Allison challenges Melisa Cadmen to a duel over Larry. Sporting little outfits to impress the guy they're fighting over, the Chinese and Caucasian eye candies will kick, bite, punch, claw, scratch, pull hair, rip clothes until one proves herself the better woman. Will Allison manage to salvage her relationship with Larry or will she lose him to his brazen American side chick?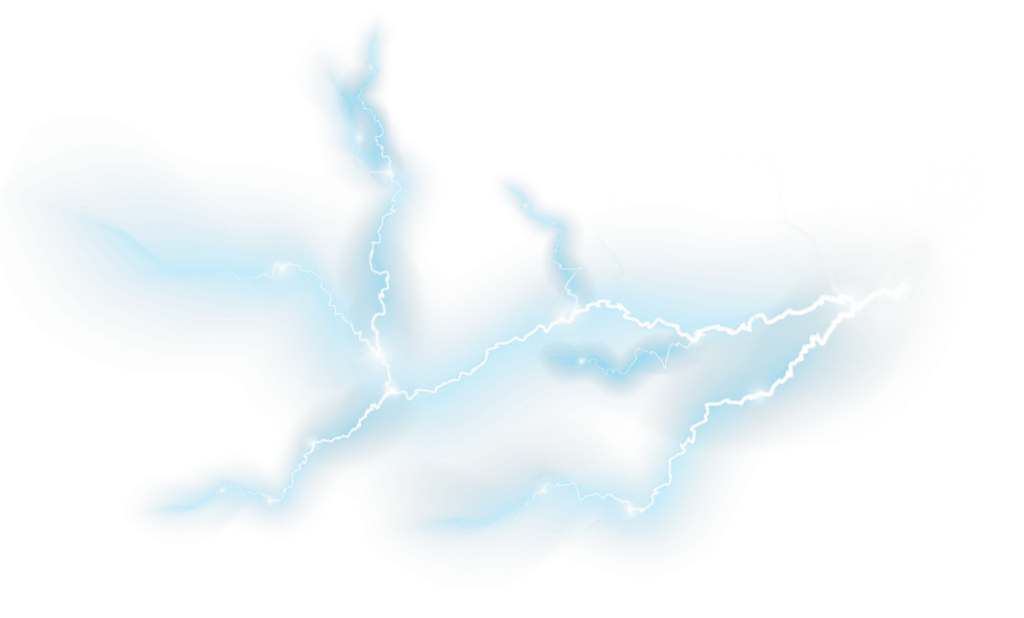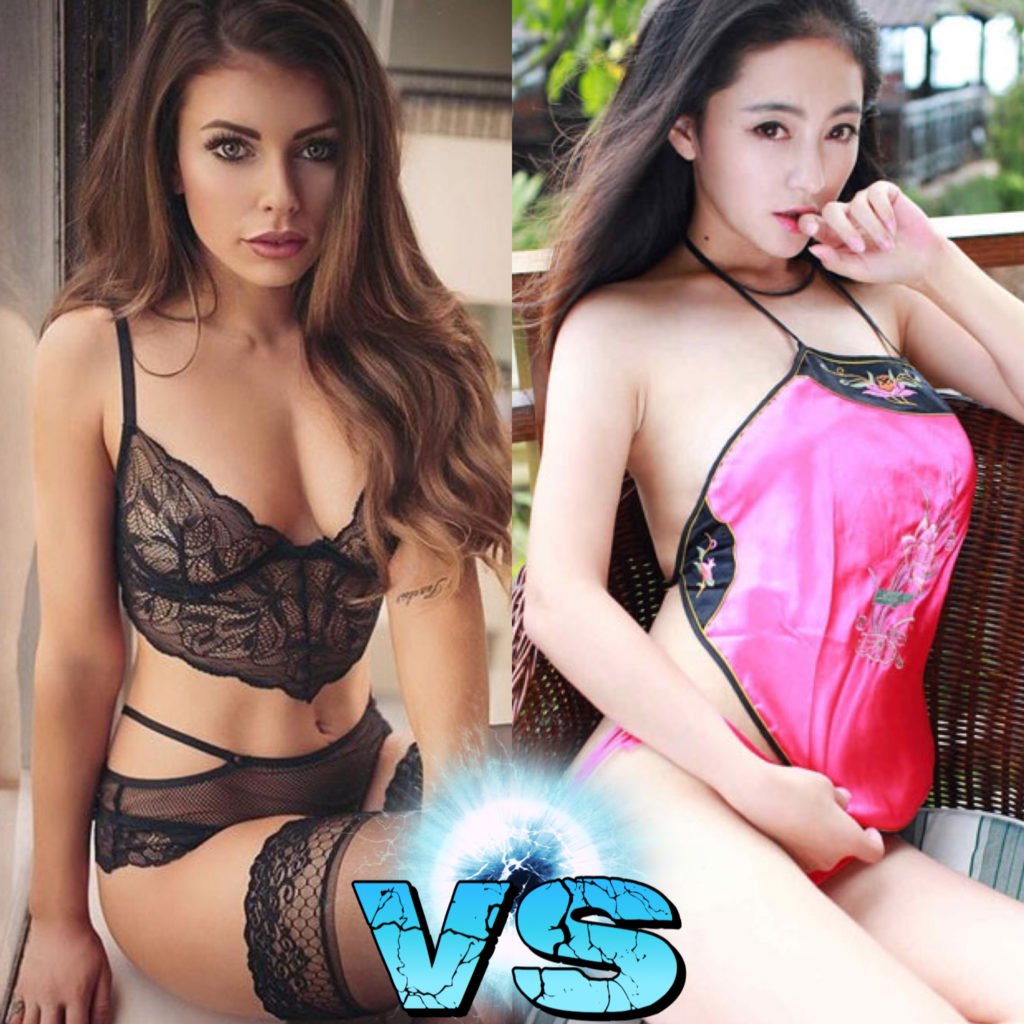 Afro-American Steve Washington has rented a small two-story yacht for a small one week getaway with his girlfriend. The only problem is that Sarah Zhang and Emily Evans both proclaim themselves his girlfriend. To solve their intractable dilemma, the intransigent beauties decide to have a brutal catfight over the right to call herself Steve's girlfriend on the very yacht he's rented. Dressed to impress the guy they're fighting over, the Chinese and Canadian harpies confront each other all over the boat in their quest to destroy her love rival and then enjoy her romantic getaway with Steve.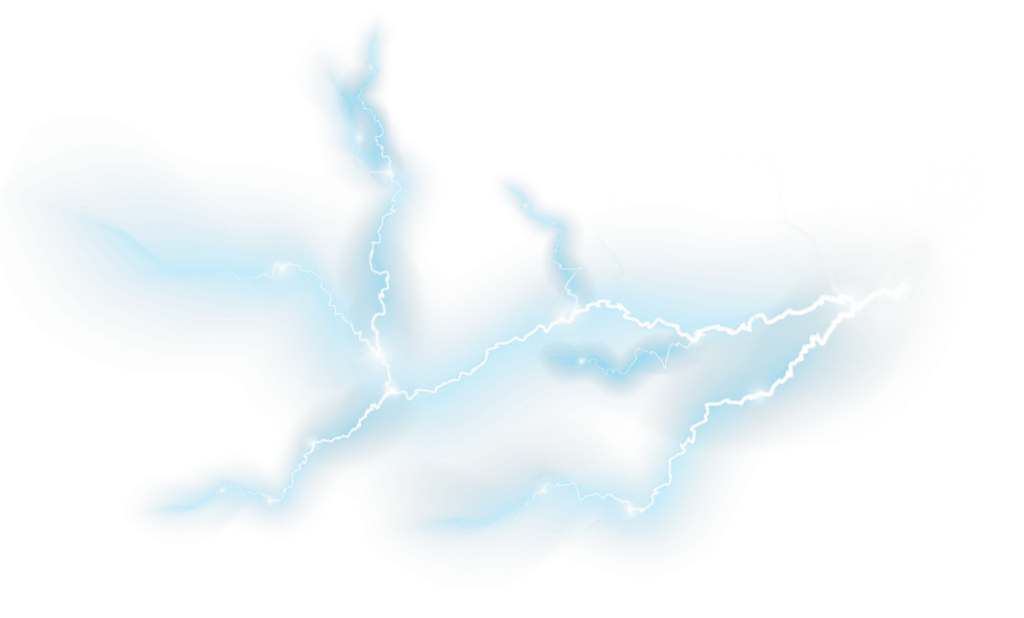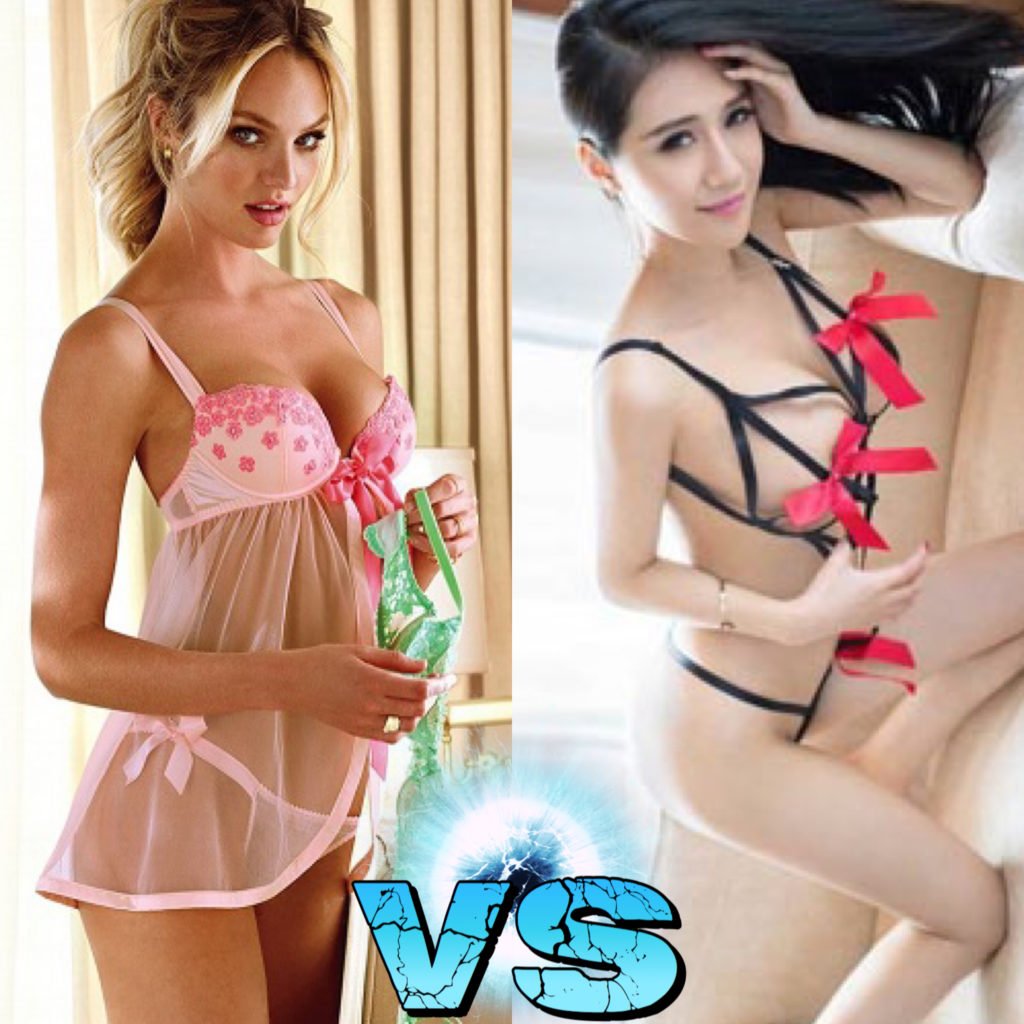 Following their inconclusive claiming duel, duelling beauties Sophie Jansen and Amy Lin have had a three hours' rest before they face once again in a rematch over Minho. They never expected to find themselves here, especially now that they don't have the advantage of starting fresh. Exhausted, battered, scratched, bitten, feeling sore all over their bruised physiques, it'd be just too easy for these two jealous women to give up the fight or agree to share Minho.
Yet neither girl plans to stop until the other woman is broken and defeated, never again in a position to challenge her possession of Minho's cock. This time they'll fight, lathered head to toe in oil in a stuffy room, fucking and fighting at the same as they strive to make Minho cum until one emerges victorious!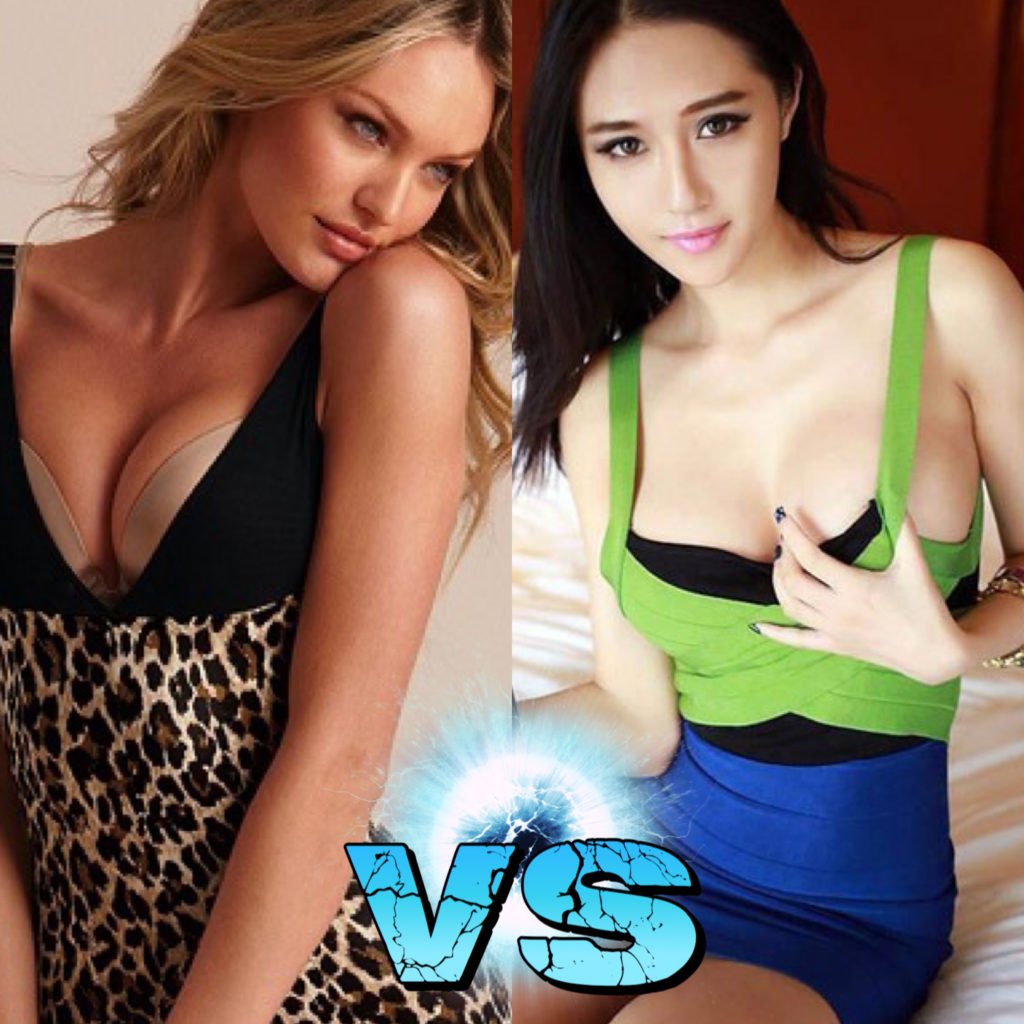 Starting what HR will soon dub the "day of mayhem," sultry Chinese secretary Amy Lin confronts her boss's ravishing Dutch wife, Sophie Jansen. Each jealous eye candy has already beaten other romantic rivals to impress Cho Minho and aren't shy about fighting for the handsome Korean manager again. They're sick of the petty games, the inconsequential quarrels, the constant back and forth around his bed. They're keen to solve the issue once and for all. The rivals in love know whatever happens today isn't to be the be all and end all confrontation in their romantic rivalry, just the necessary push to force a final showdown duel over Cho Minho.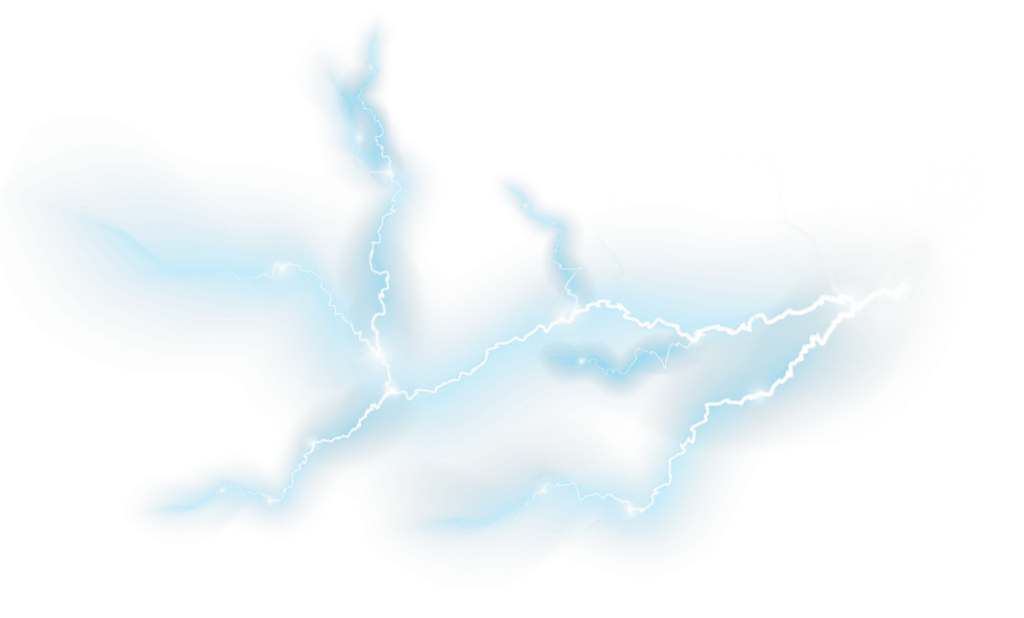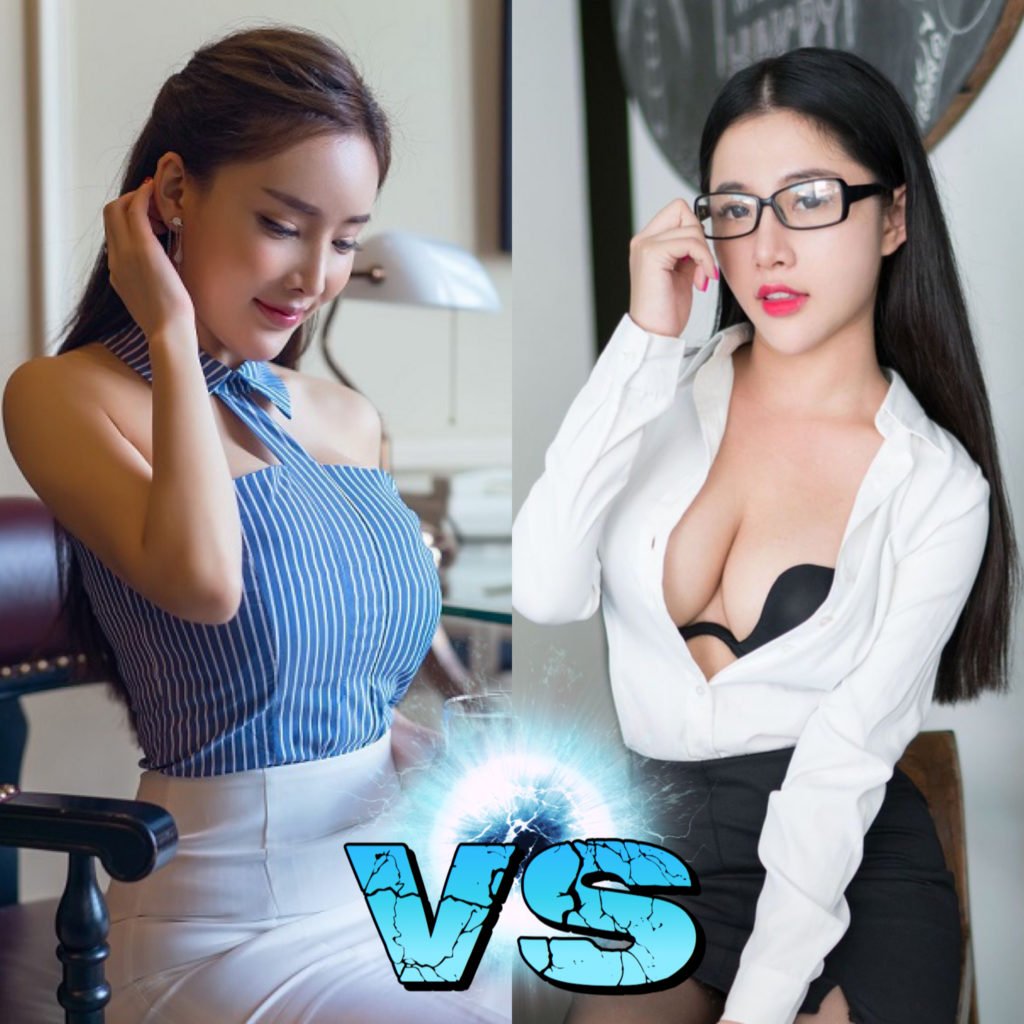 Girlfriend Fumiko Hayashi has never trusted her boyfriend's rapacious co-workers. She sees them as vultures, circling around Eiji, looking for a weakness they can exploit to seduce Eiji away from her.

Among them, the attractive Naomi Yang (YingYing) has made a point to antagonize her, and Fumiko has returned her hatred in spades. While they never directly talked about Eiji, Fumiko knows they're competing for him. She just felt it in her bones. The fact that she could detect a whiff of her man's aroma on Yingying whenever she visited incensed her. Yet they charged barbs and angry staredowns have never amounted to much…until today. Not for the first time, Fumiko finds herself fighting tooth and nail for her man as a series of rolling catfights explode all over her boyfriend's workplace.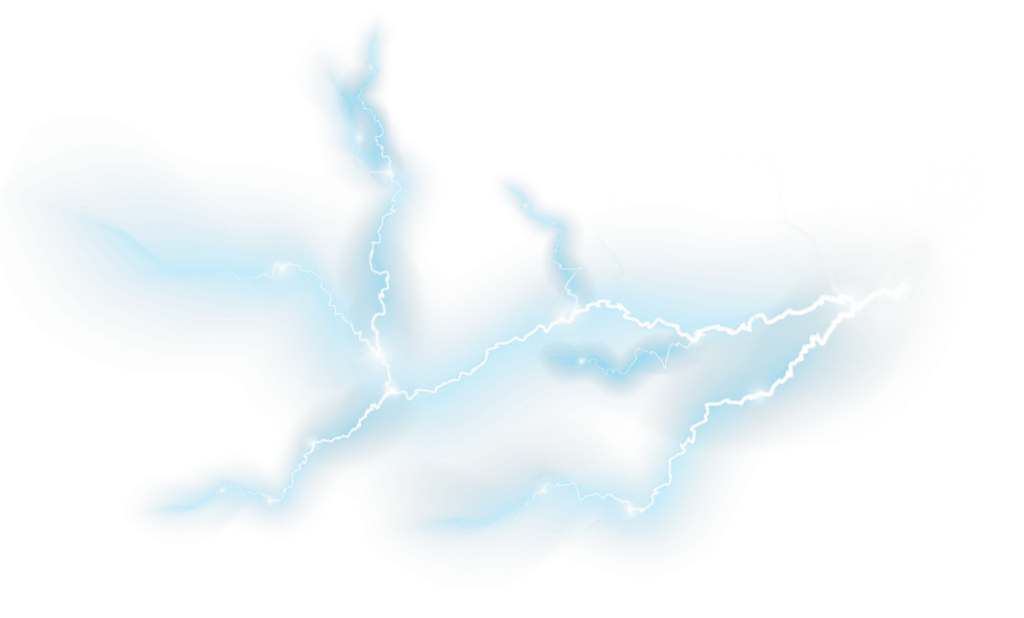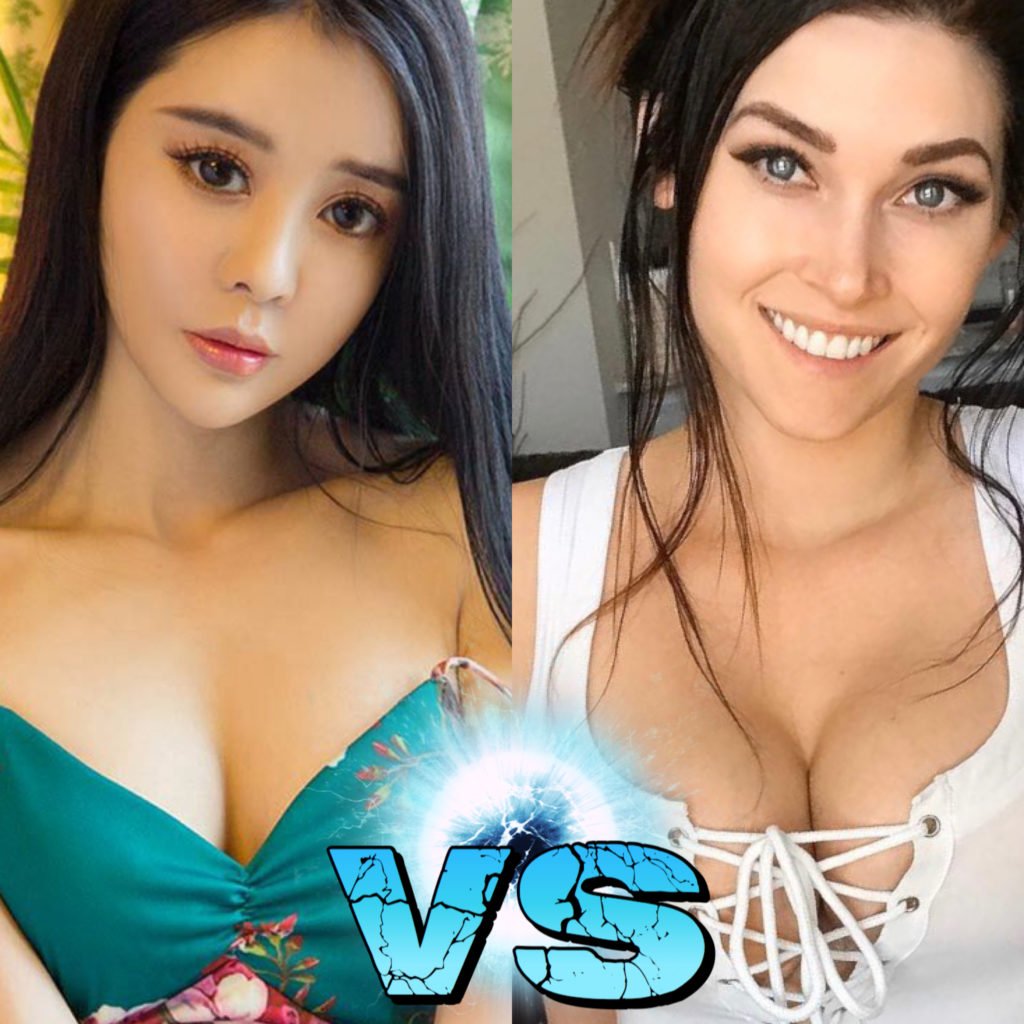 As the office is consumed by an explosion of catfight violence, the legal department is rocked when Chinese saleswoman Allison Xu barges in and whacks American beauty Melissa Cadmen with a provocative cum-lathered slap. The Caucasian siren is initially surprised as she feels her lover's semen dropping off her cheek, but quickly accepts Allison's challenge, knowing that a no holds barred catfight might be just what is needed to break their deadlock over Larry's heart.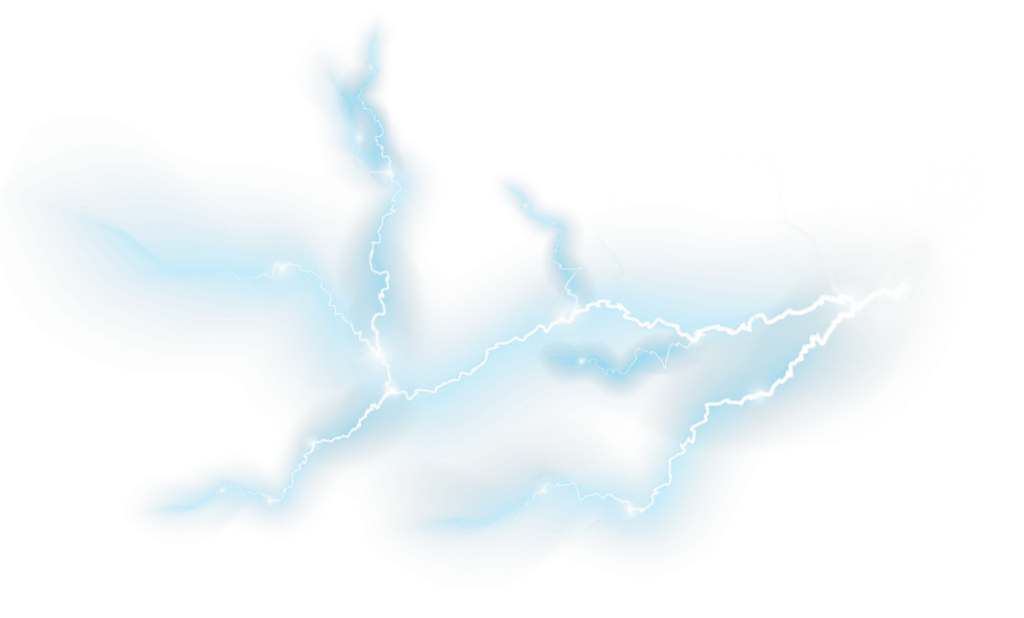 Canadian beauty Emily Evans is giving Steve from accounting an enthusiastic blowjob when his secretary Sarah Zhang bursts into the room, ready to give her battle over Steve's affections. The girls waste no time in sinking their sharp nails into the other's scalp, each having long looked at the chance to prove herself the better woman in front of the handsome black guy and get rid of her sexual rival. Today is as good as any for battle for Steve's cock in a drag out, knock out office catfight!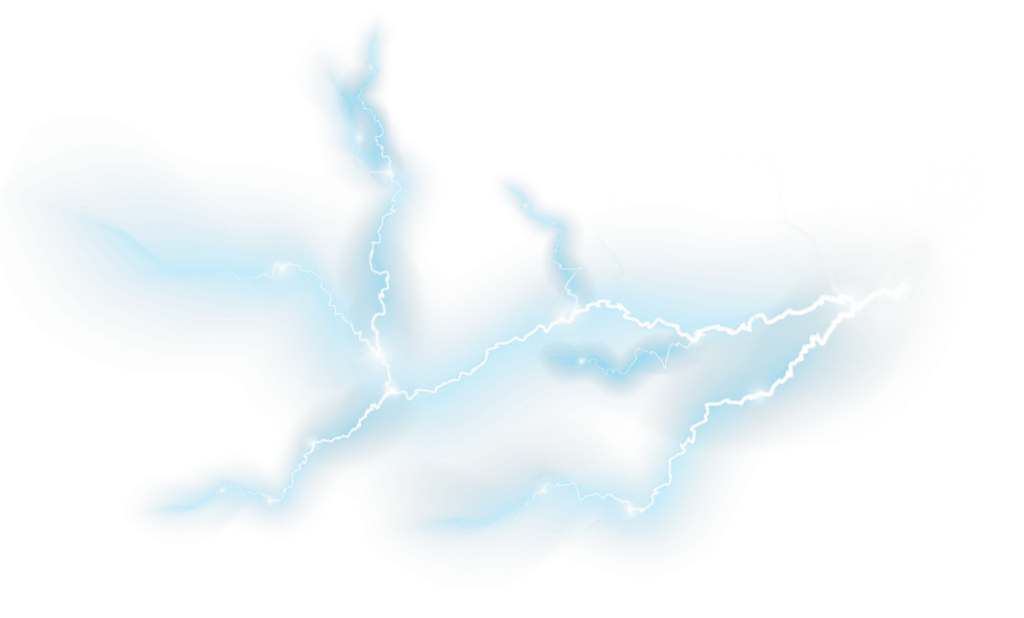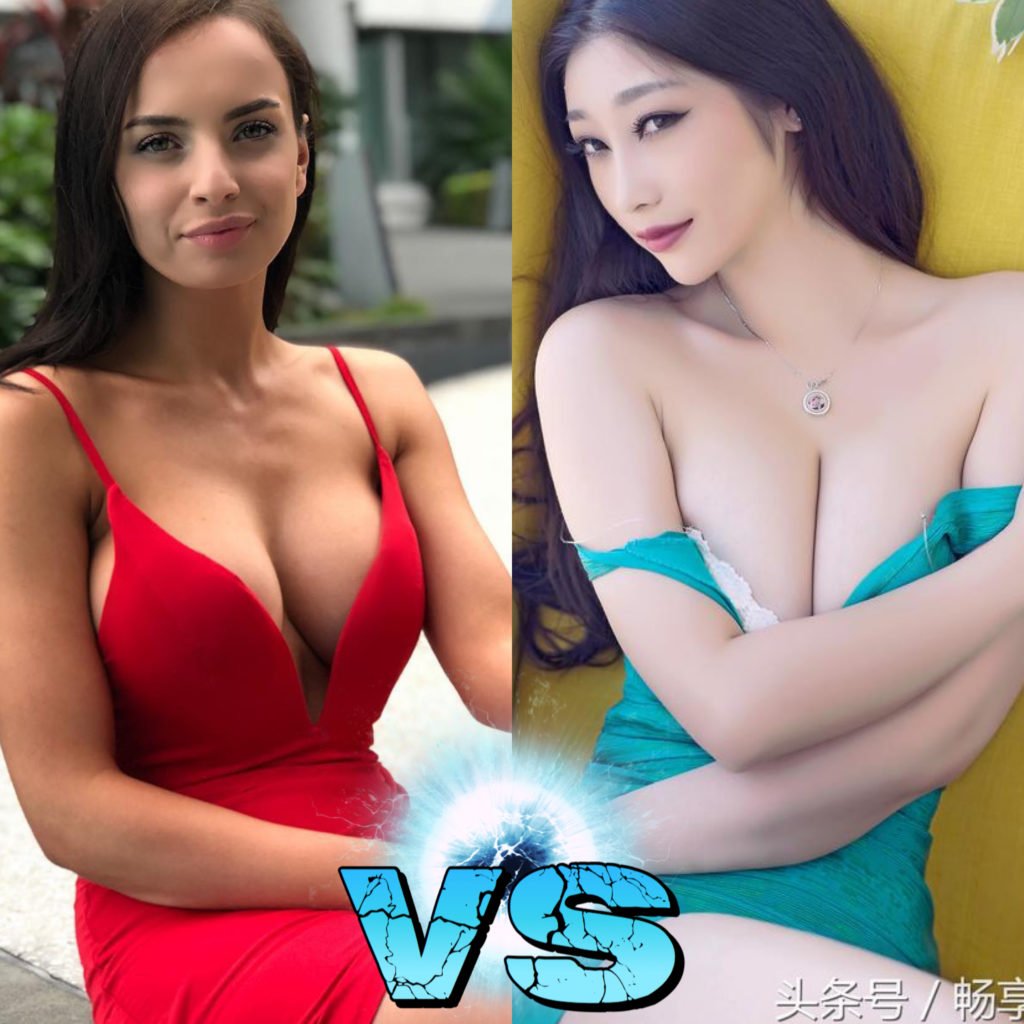 Hermann was both turned on and sad as he saw his long-term girlfriends battling it out like cats in heat at the office gym. Once upon a time they had happily agreed to share him, and the three-way relationship proved remarkably drama free…until it wasn't. Now Australian Samantha Woods and Chinese Katie Zhu are now sworn enemies, neither woman willing to cede her ownership over Hermann's cock.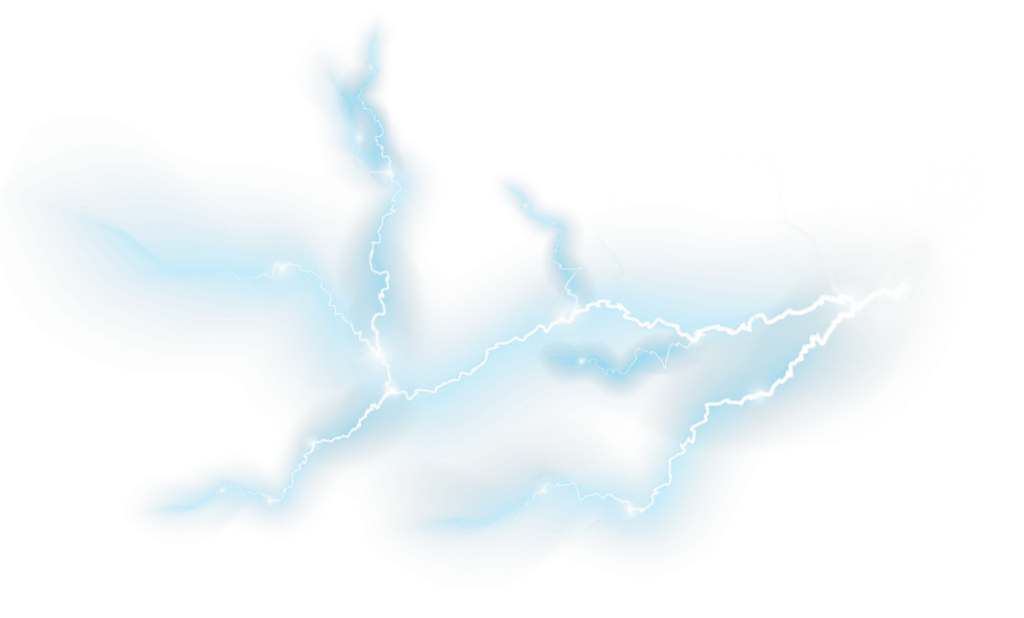 The day of mayhem is finally over. Ten catfights, twenty girls, 25% of the workforce involved in one way or another, a spate of duel challenges, massive economic losses. HR manager Minseo Park sighs as she deals with the crisis at hand and its aftershocks.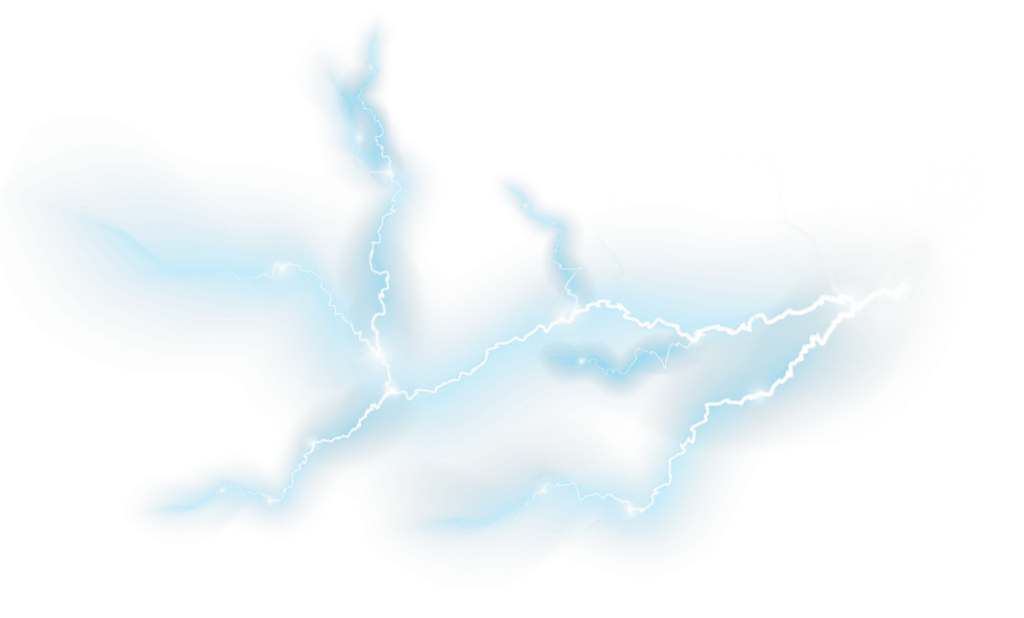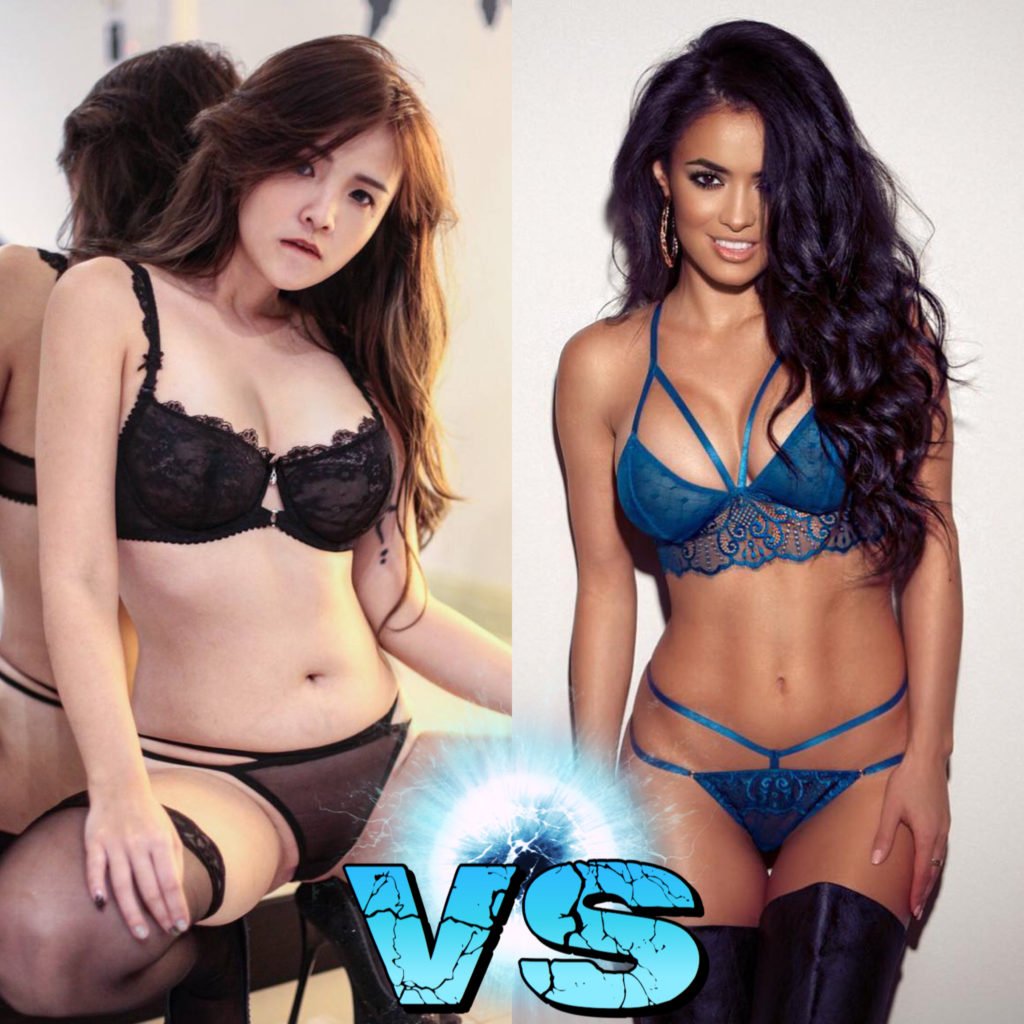 Clad only in skimpy lingerie, Valentina Martinez and Lily Chen face each other once more for the right to be Li Song's girlfriend.
This time it'll be a legally binding duel, where the loser will be exiled for good, no longer in a position to interfere in the romantic life of the winner. The jealous goddesses have decided only the dirtiest, nastiest of duels will do. The Asian and Latina stunners have chosen to face each other in a "dog fight." That is, in all four and with their teeth as their only weapons in what promises to be a savage, desperate, brutal catfight over Li Song. They literally fight for cock, each beauty trying to make Li Song cum as they viciously tear each other apart with their teeth.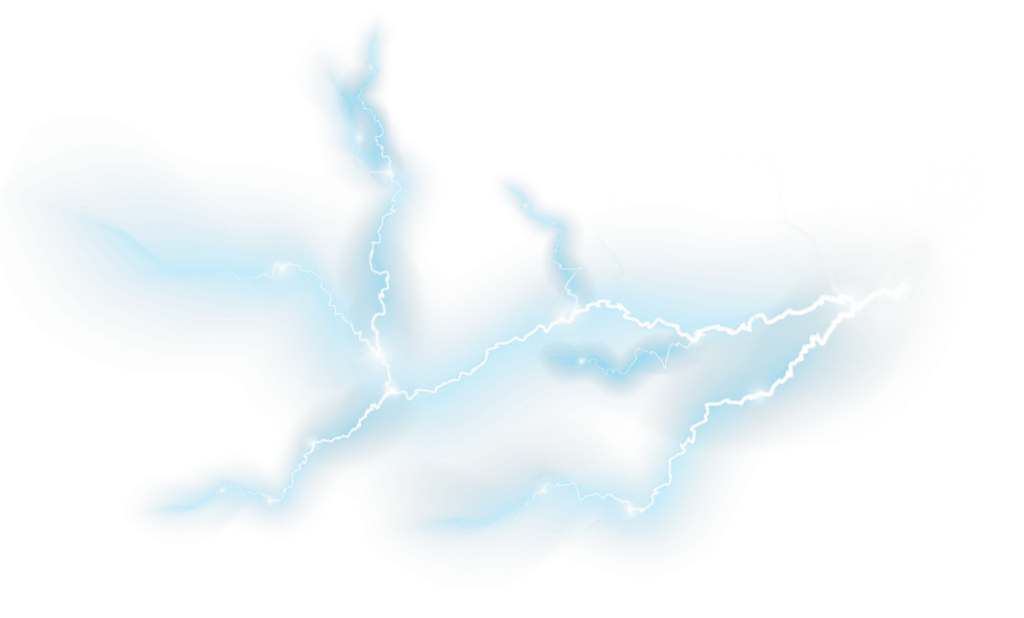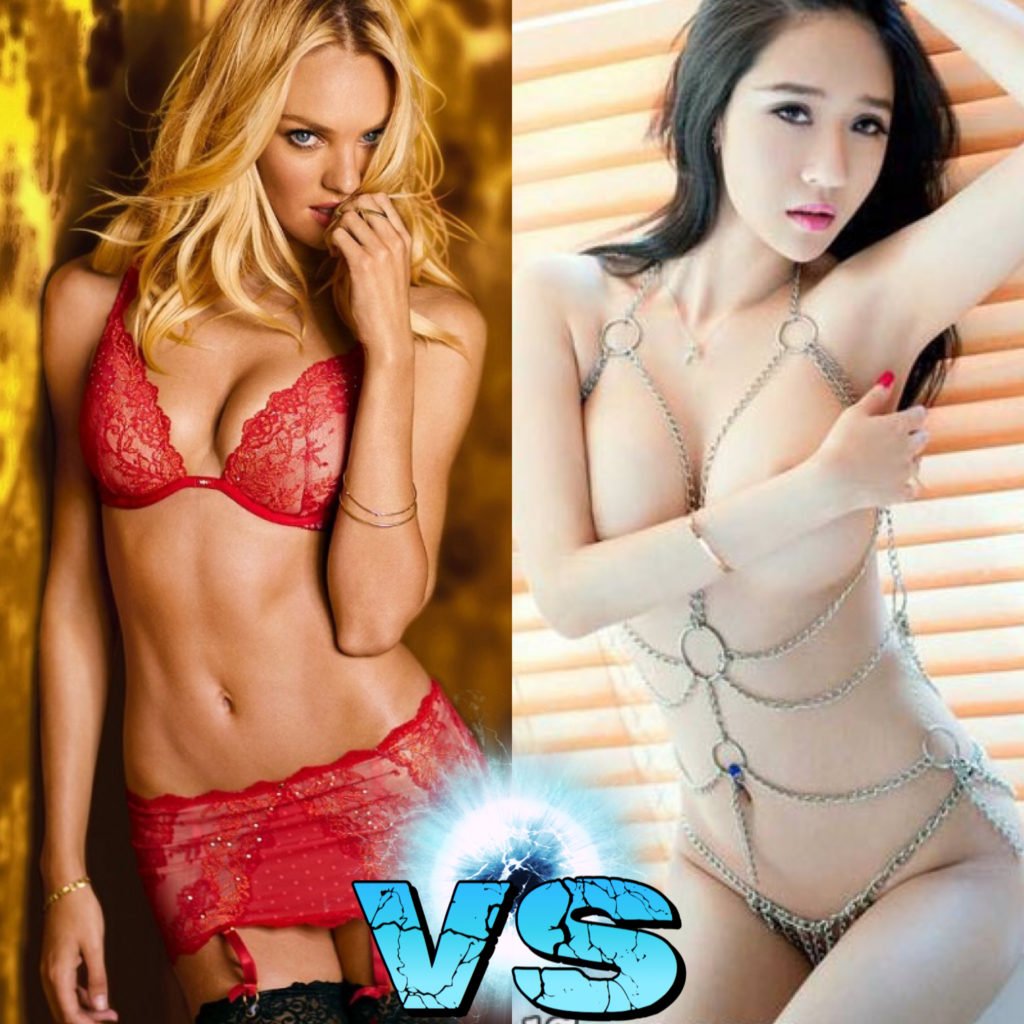 Secretary Amy Lin and wife Sophie Jansen finally get the showdown they've been longing for. Not a catfight of no legal consequence, but a formal duel, with legally enforceable rules that will ensure the loser never interferes with the romantic life of the winner ever again. All their schemes, the factions they're supposedly "leading," the massive economic damage they've inflicted on the company were nothing but a means to an end. The end being to destroy the other woman and win Cho Minho for herself.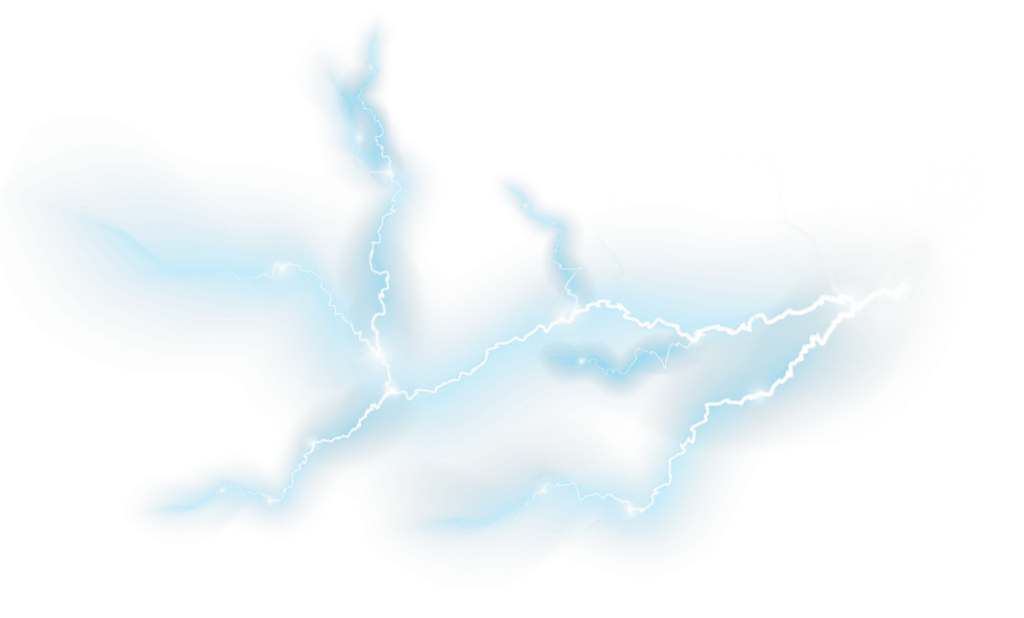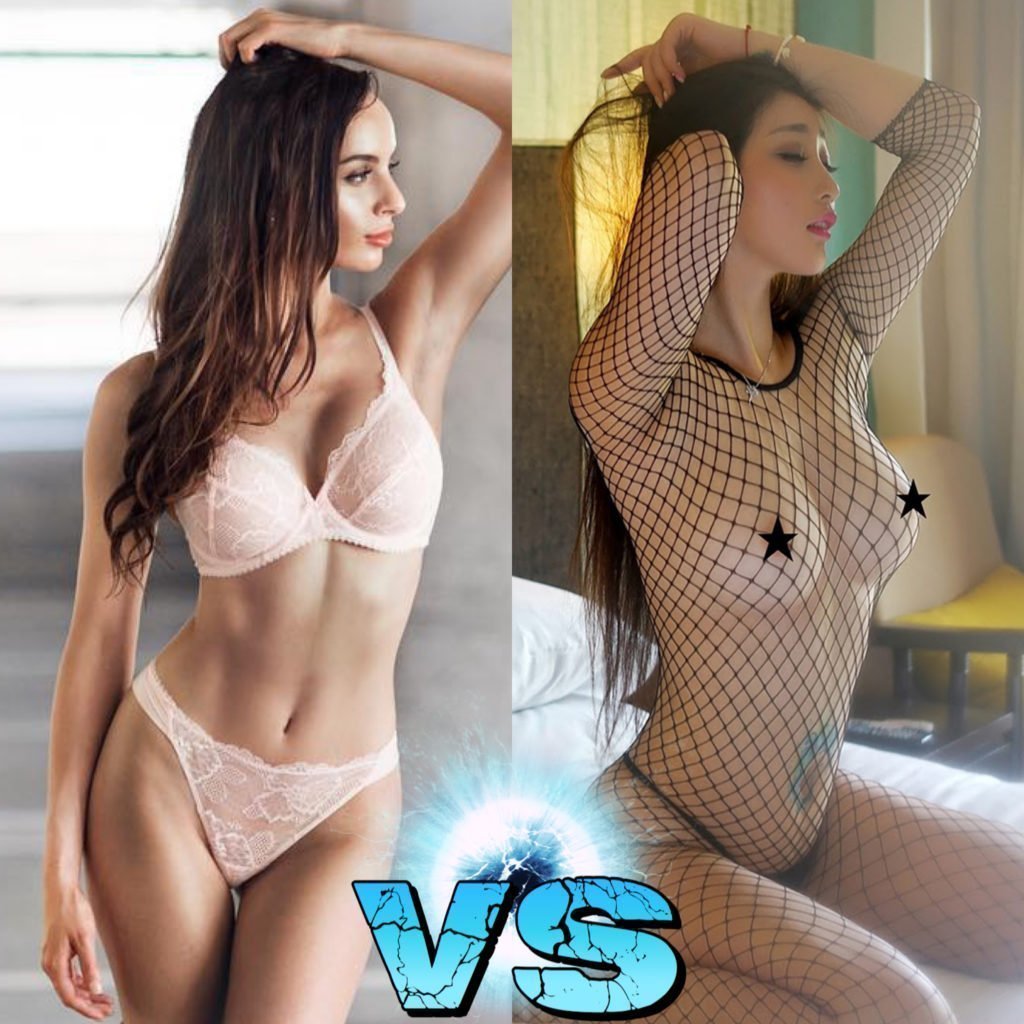 Former friends Katie Zhu and Samantha Woods fing themselves face to face again in a small boxing ring for what they hope will be their final confrontation over Hermann. Covered in oil and clad in slutty lingerie, these two women will duke it out in a non-stop slugfest until one claims Hermann's cum and then exiles her former friend from his life.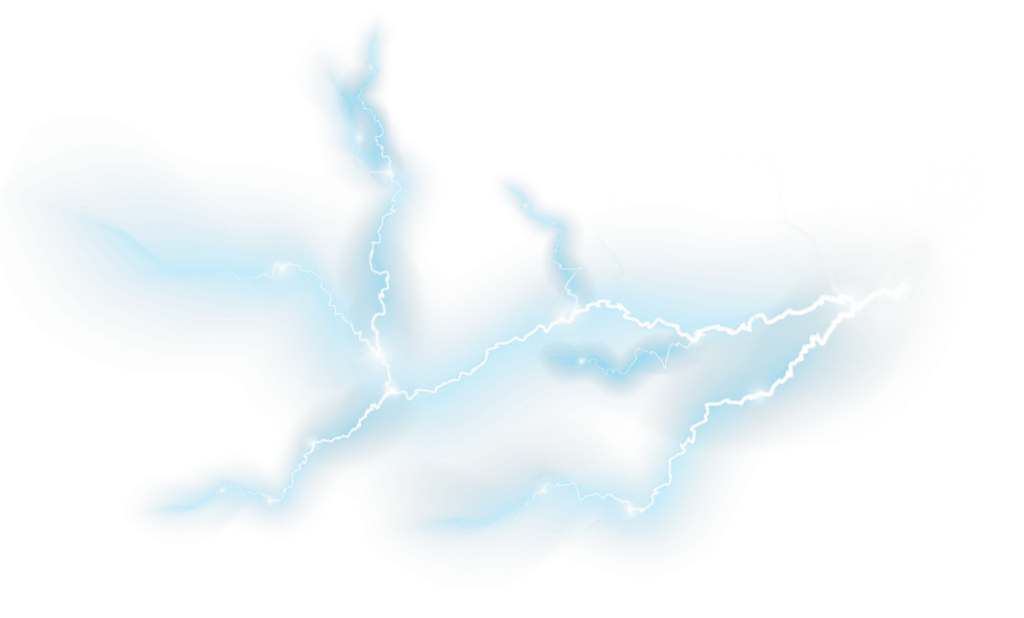 It's over. One faction leader has triumphed over the other in their long running feud over the regional manager. Now the uncontested power behind the throne, the winner intends to slowly get rid of her former enemy's supporters. The girls from the winning faction are ecstatic, but an uncertain future awaits the girls from the losing faction. Should they be fired (And they're certain they'll be), it's likely they will lose their recently won men.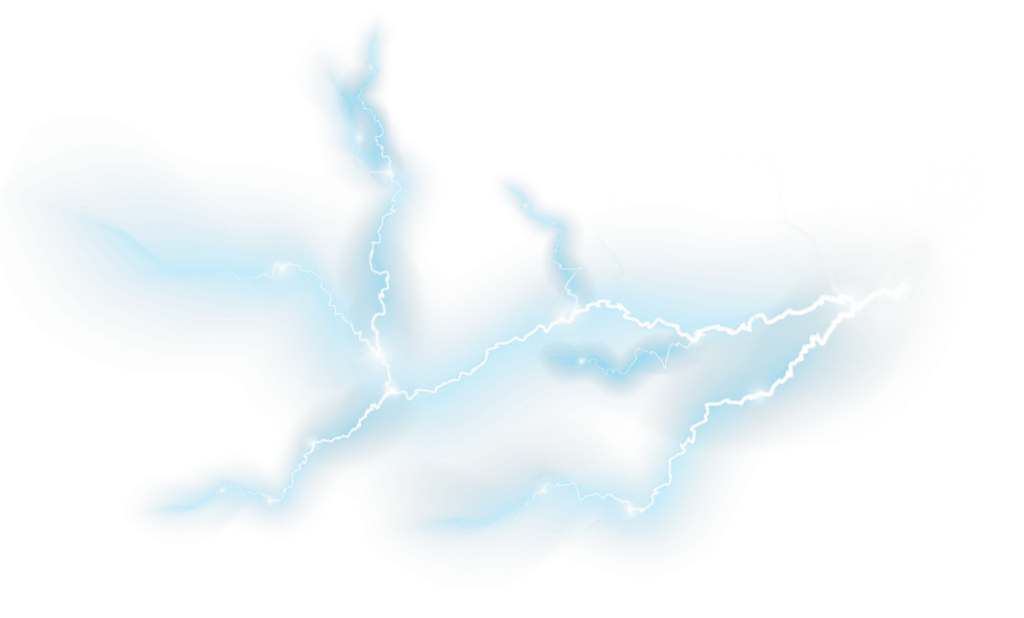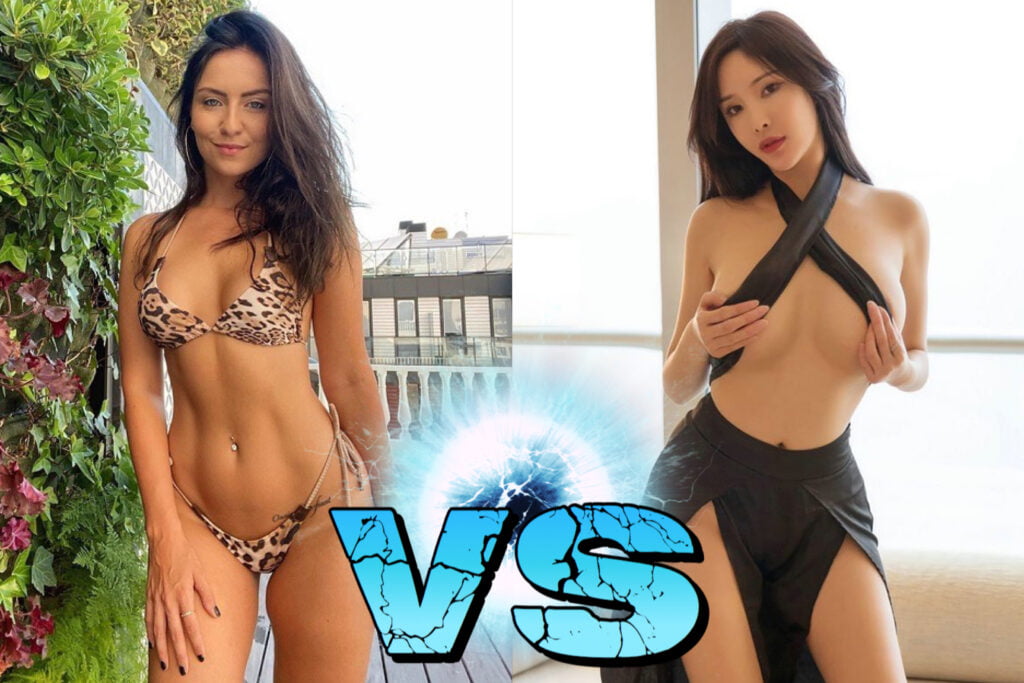 As girlfriend and ex-girlfriend tear into each other at the arena (Battling girlfriends 4), a different drama plays out at the stands. Japanese girlfriend Fumiko Hayashi and Slovakian adventuress Katerina Polievka stare at each other warily as they sit besides Euji Oue, their hands stroking the man they covet. They'll have their day at the arena, where they'll fight tooth and nail over his cock. But that's a story for another day. Today there's no need to fight like back alley whores or to sink their nails into the other's tits in front of the crowd baying for blood. They could just enjoy the lurid spectacle in front of them…and yet, will they? Or will female jealousy get in the way, the battling hands and clashing tongues making them forget all ladylike behaviour?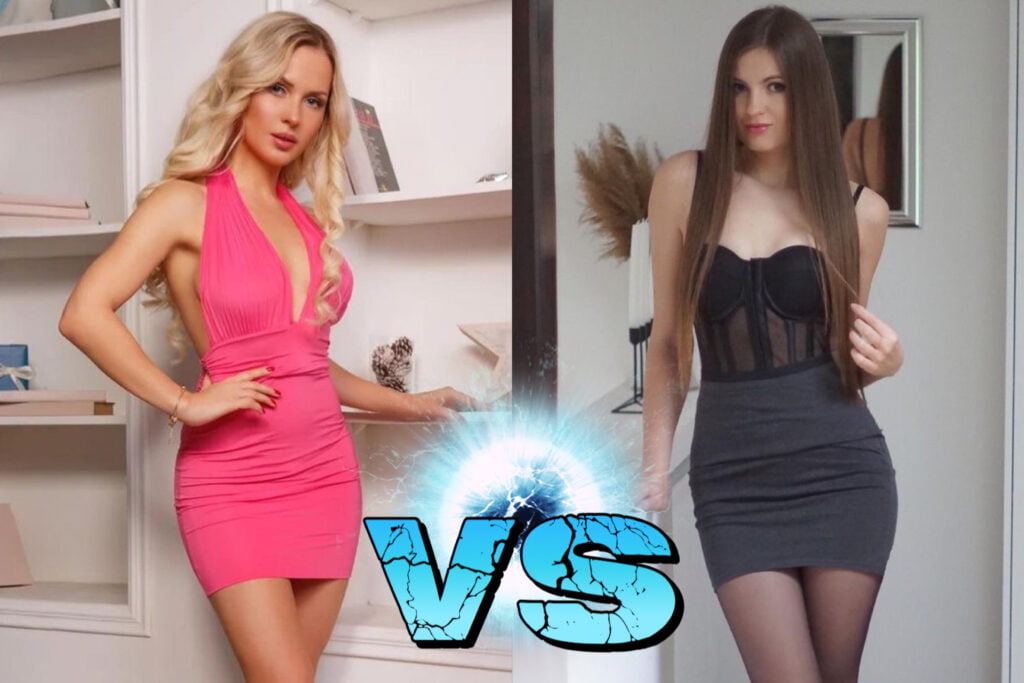 He would not choose. The girlfriend would not cede. The secretary would not stop. Only violence could solve this romantic triangle.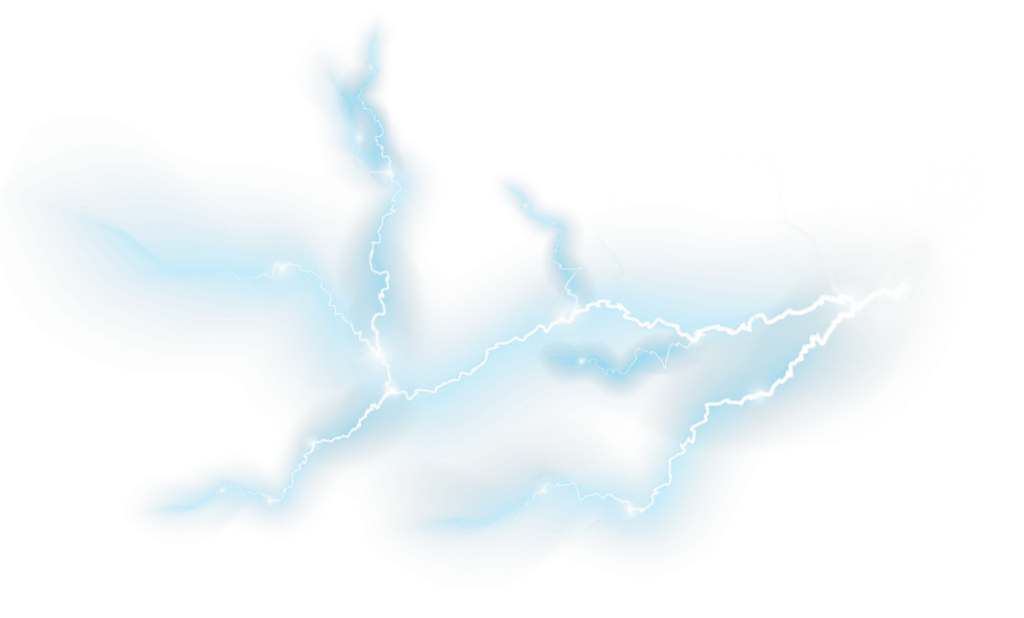 Battle for Azuma's Bed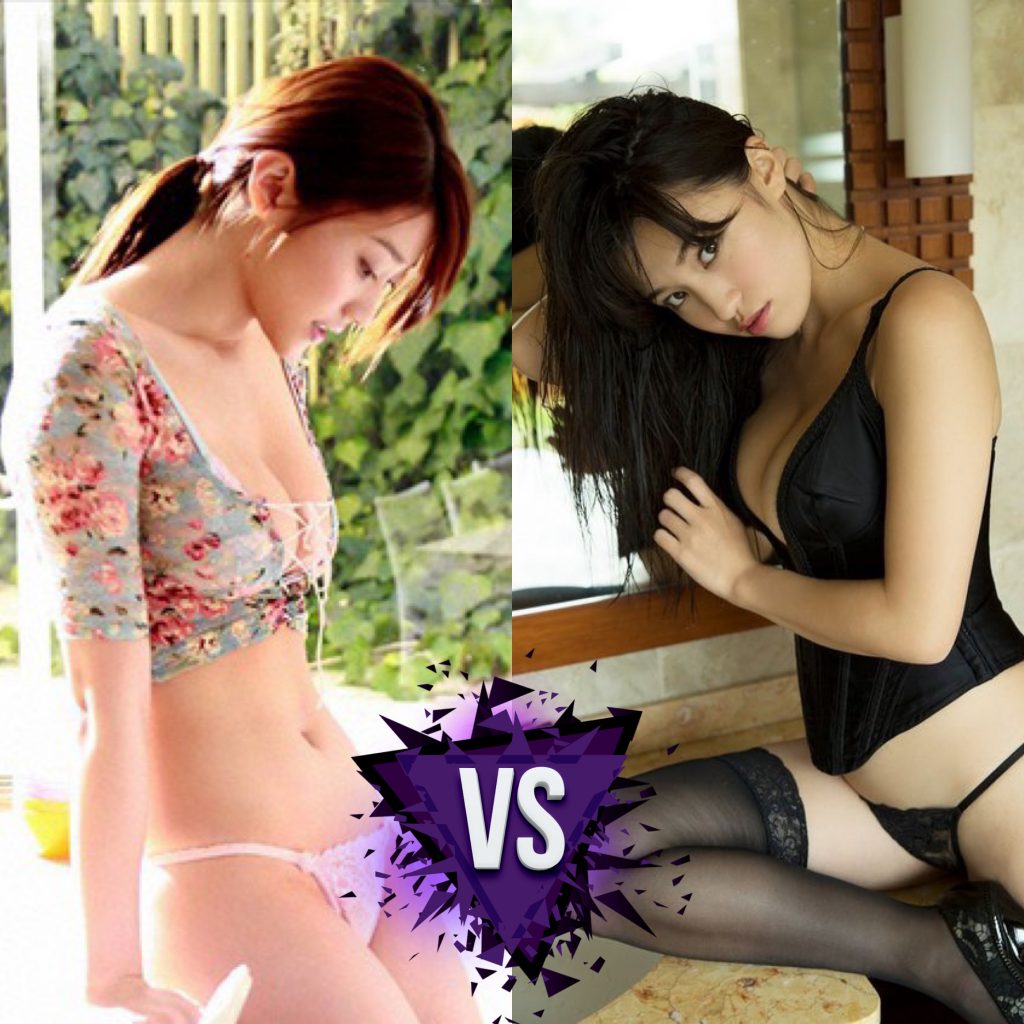 Chiharu and Michiko have been vying for the affections of their mutual boyfriend, Azuma, with no end in sight. It has proven to be an exhausting, nasty sexual war over his cock, each young Japanese girl eager to out do her carnal rival in bed and show Azuma she's the better woman. One day one of the girls can't help but to notice how turned on Azuma got when they watched a violent drag out knock out catfight over a man and soon the girls decide that this is the perfect way to resolve their love triangle.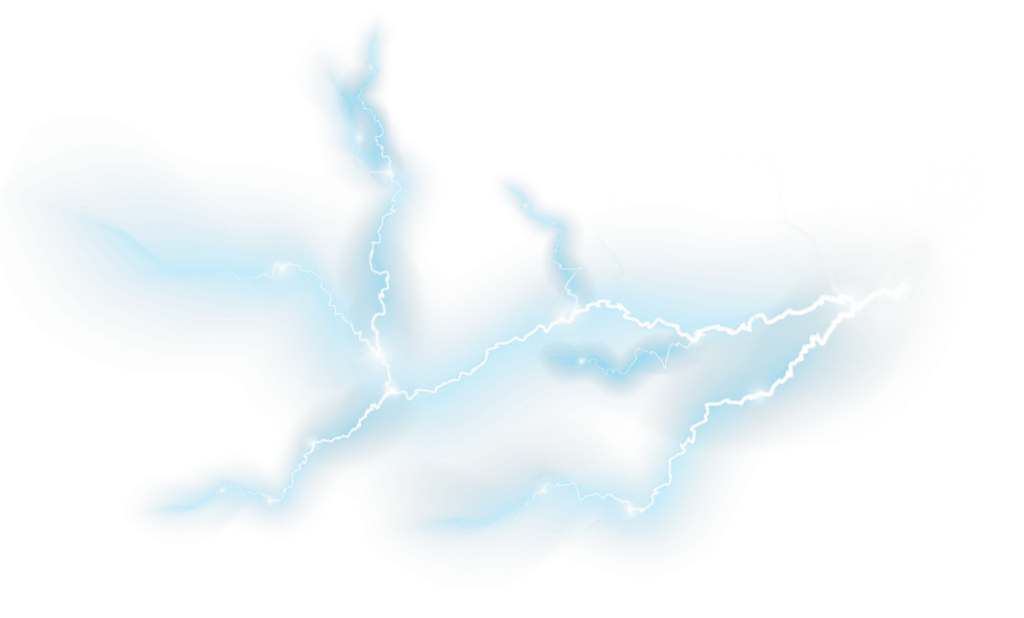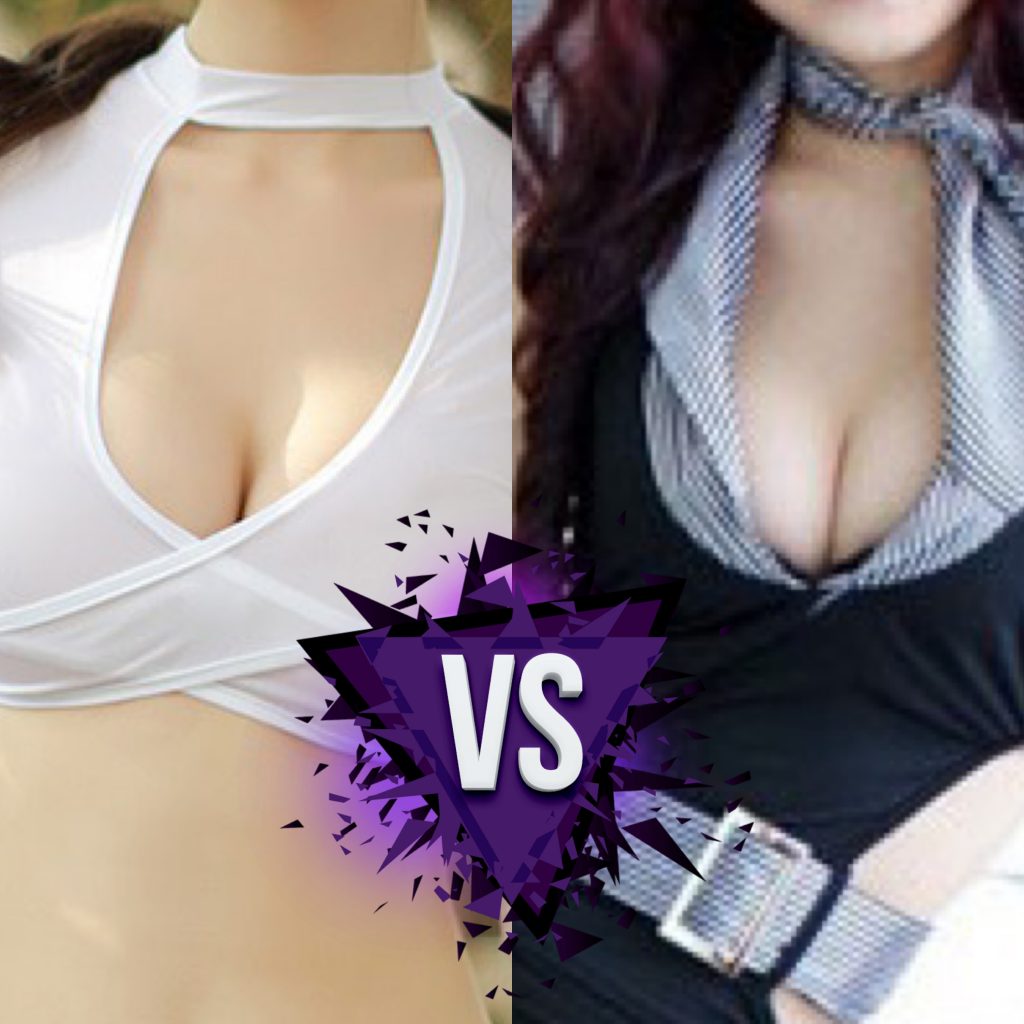 Instead of solving the issue of who was Azuma's "legitimate" girlfriend, the second catfight between Chiharu and Michiko complicated matters even further. The young coeds have resumed their nasty sexual war of attrition, unwilling to let the other have Azuma. Now that the taboo of catfighting has been broken, the girls have become very physical in their arguments, neither backing back from what will be another nasty catfight over his cock.
Yet their mutual boyfriend has decided to end their feud once and for all (or at least for six months): He has offered to take his girlfriend to a 6 months holiday to Latin America, leaving one girl to spend her lonely nights in Tokyo. The operative word here is "girlfriend."
Azuma has also stipulated that this was not to be a mere catfight. No…the woman whom he's to call his girlfriend had to be not only better with her claws, but also the better lover. To make such a determination, the winner of their final confrontation will be the girl who makes him cum twice while at the same time fending off a foe hell bent in destroying her.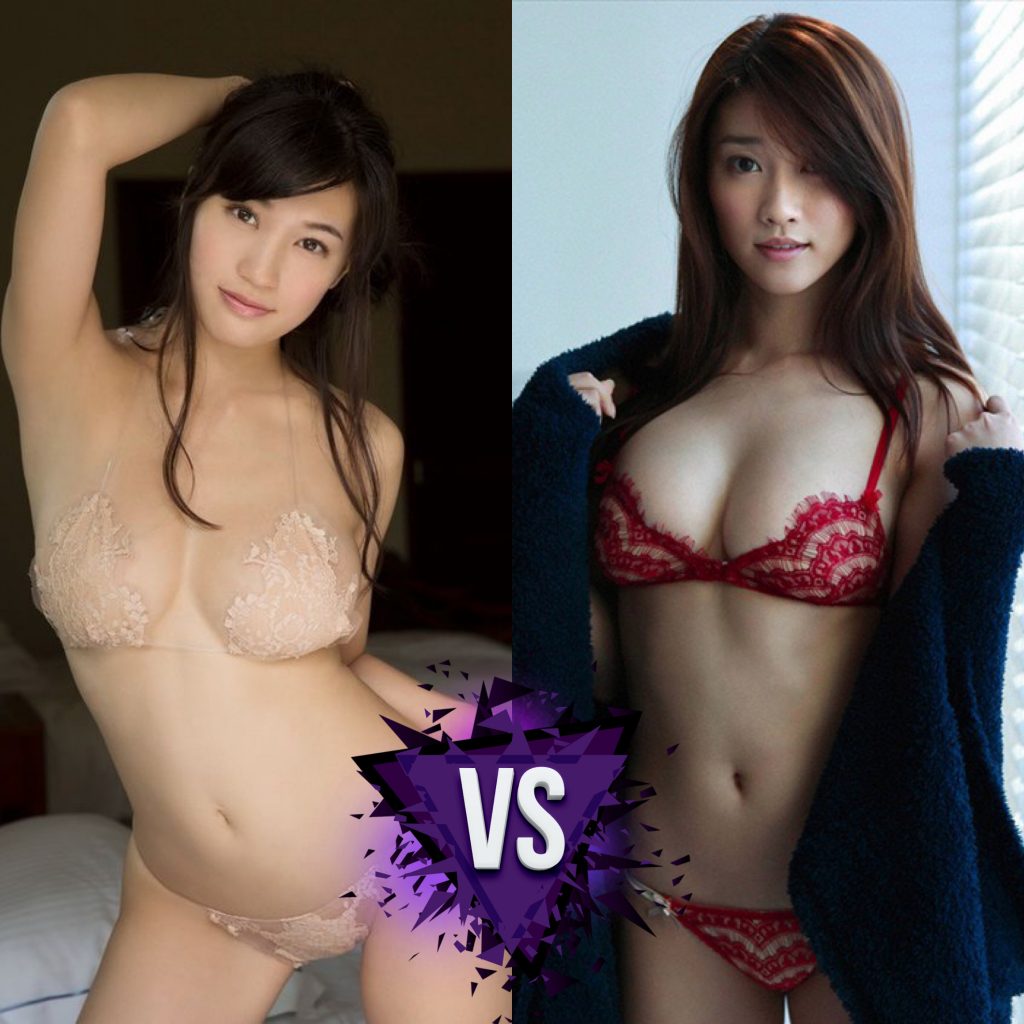 It was over. One girl proved to be the better woman in front of the guy they both coveted. She became his "official" girlfriend, the sole recipient of his semen. Yet could matters ever be solved in such a smooth manner? The nasty catfight left a lot of hard feelings and a sore loser unwilling to give up on Azuma. Soon Michiko and Chiharu will find themselves covered in oil, ripping each other apart in a vicious rematch over the handsome Japanese guy.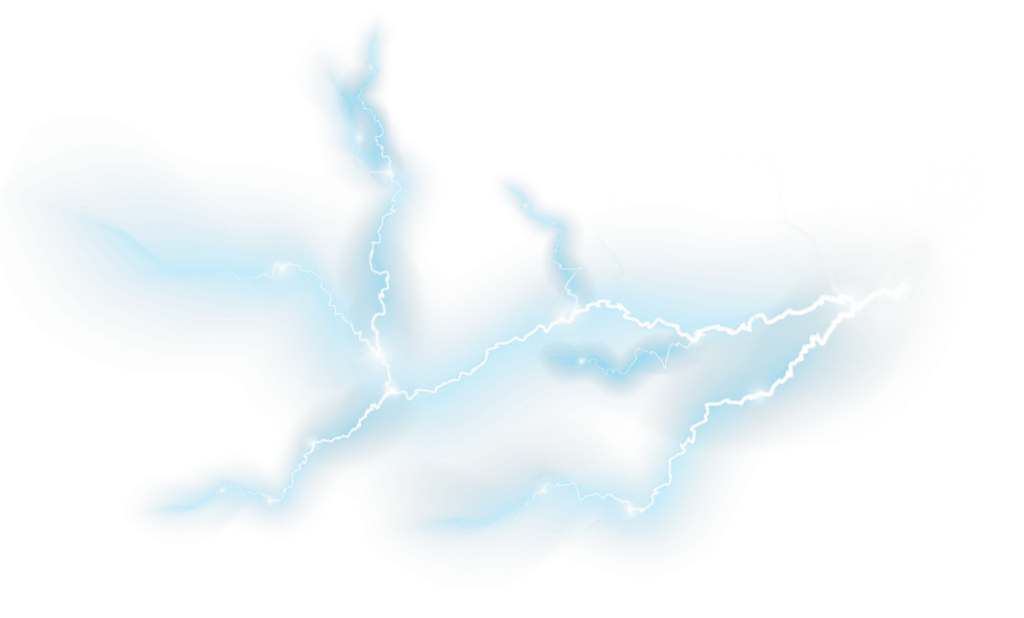 Threeway Catfight Over The Boss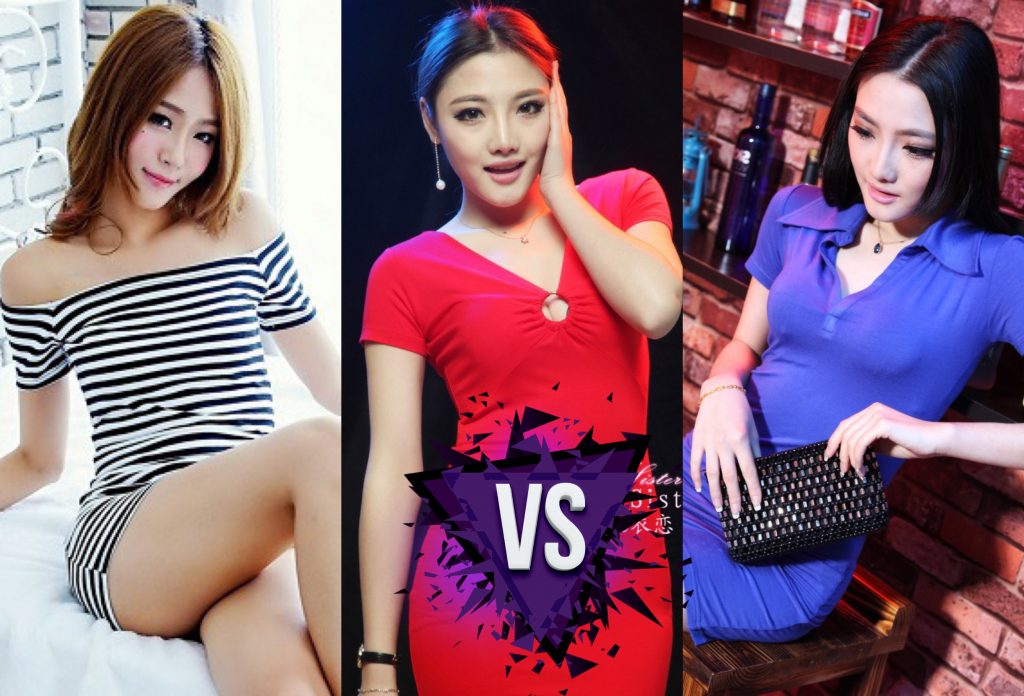 Young wife Lan Rong has been locked in a high stakes sexual competition with her husband's secretary, a skank called Mao Chun. The competition has been nasty and depraved, neither sex kitten willing to cede an inch of Deng's cock. As the days pass, these two succubusses have grown increasingly physical towards each other, threating to tear the other woman's hair out and rip her tits off. So far only Deng's pleas have stopped them from giving in their cavewomen instincts, but for long?
To make matters more complicated, an old flame from Deng's past has come back to claim his cock for herself. An old enemy of Lan Rong, sexy Wen Mei regrets passing on the chance to marry the handsome Chinese guy and now is determined to win him back, even if it means a alley cat catfight against of Lan Rong…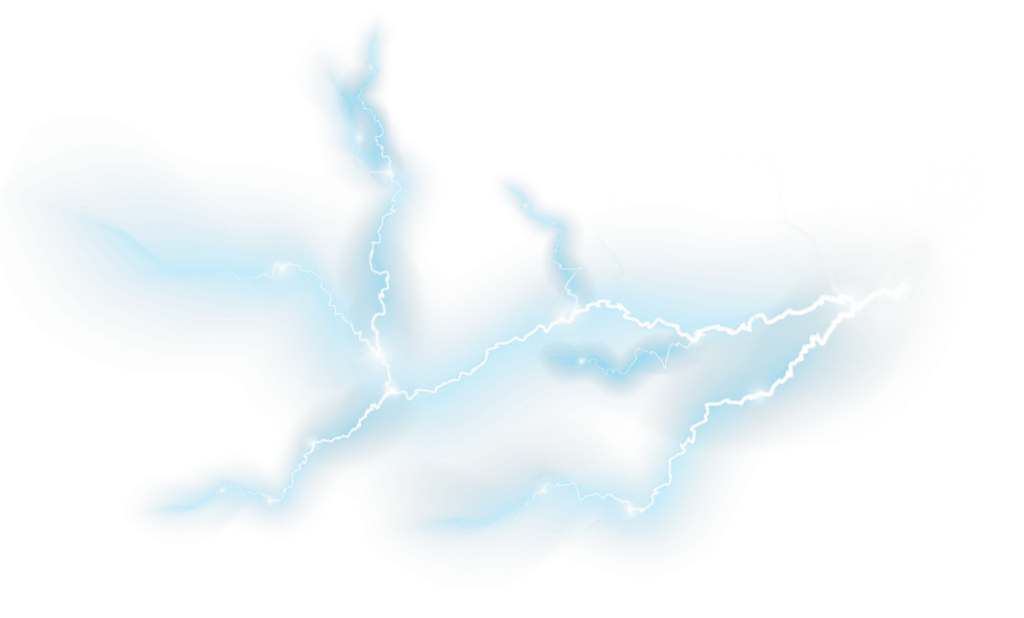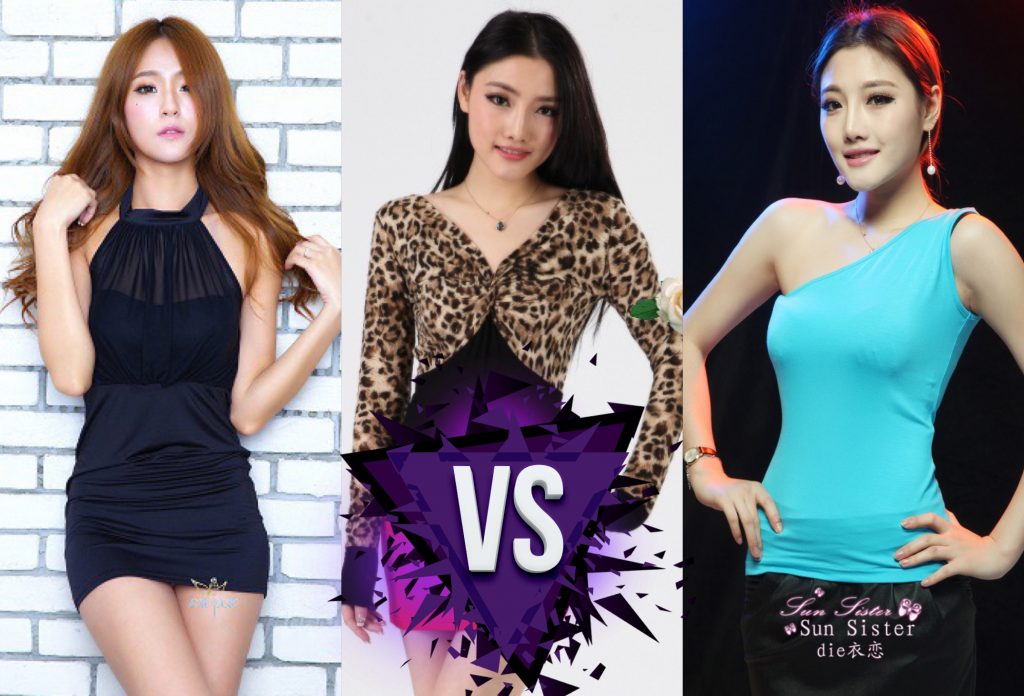 The romantic rectangle is fraying at the seams, with Deng unwilling to choose between the three girls competing for him. They all have been coming to his house behind the other two women's back, but such a secretive arrangement is bound to turn nasty when two of the women find themselves in his house at the same time. Soon they'll find themselves naked, lathered head to toe in nuru-nuru gel and fighting tooth and nail in front of the naked Deng!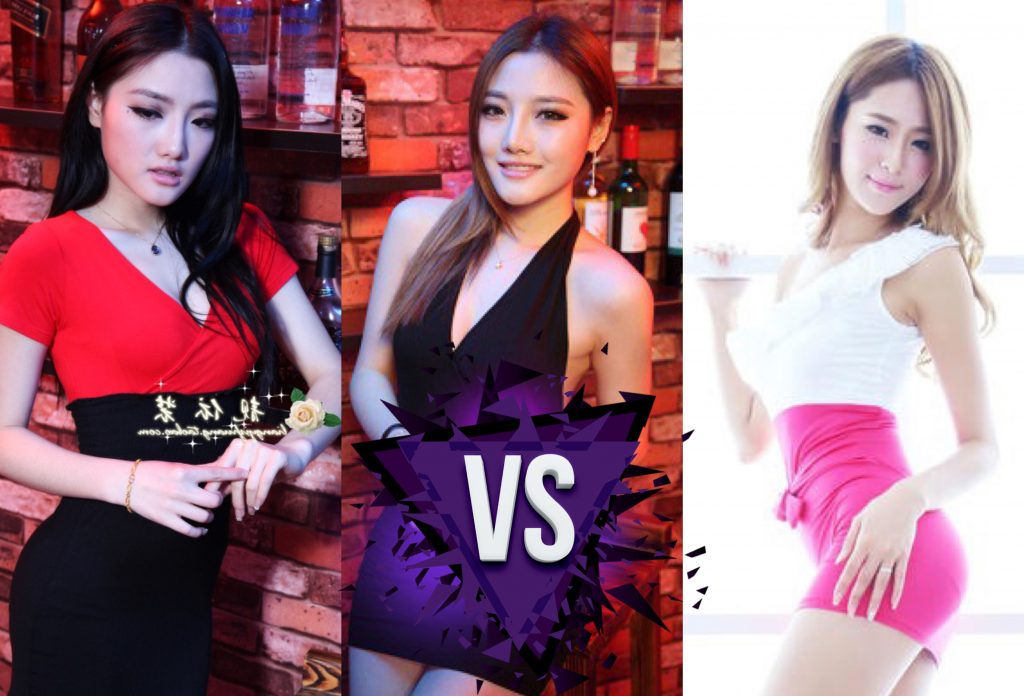 In the aftermath of the first catfight, it's been clear to all three women vying for Deng's love that the rules of the game have changed. Mere sexual warfare or womanly charms are no longer enough to win a place in his bed. No…violence begets more violence, and the winner of the first catfight will soon have to prove herself again in another drag out knock out catfight in the privacy of Deng's office!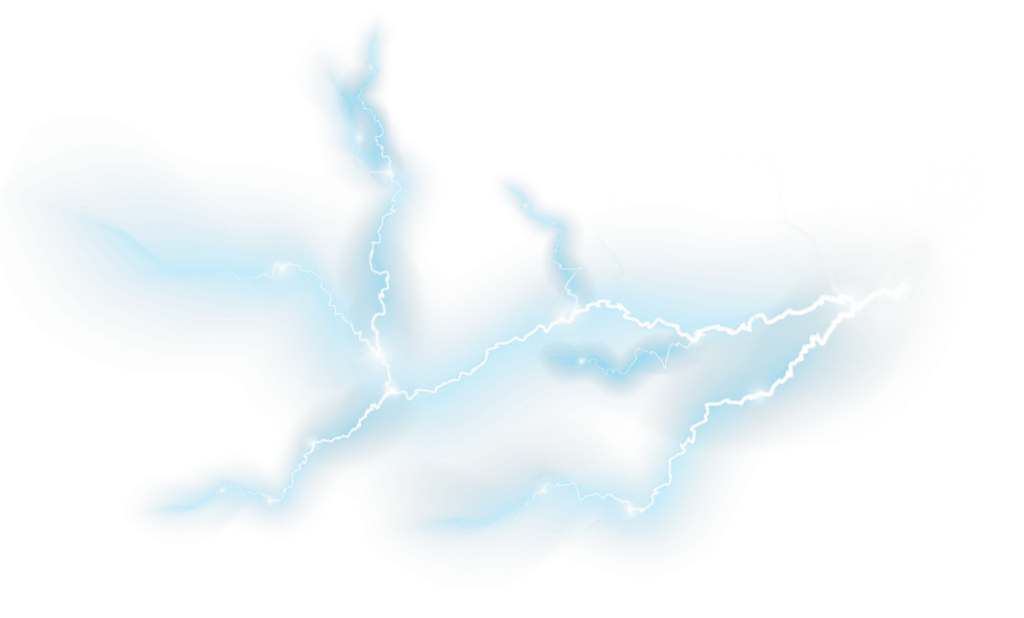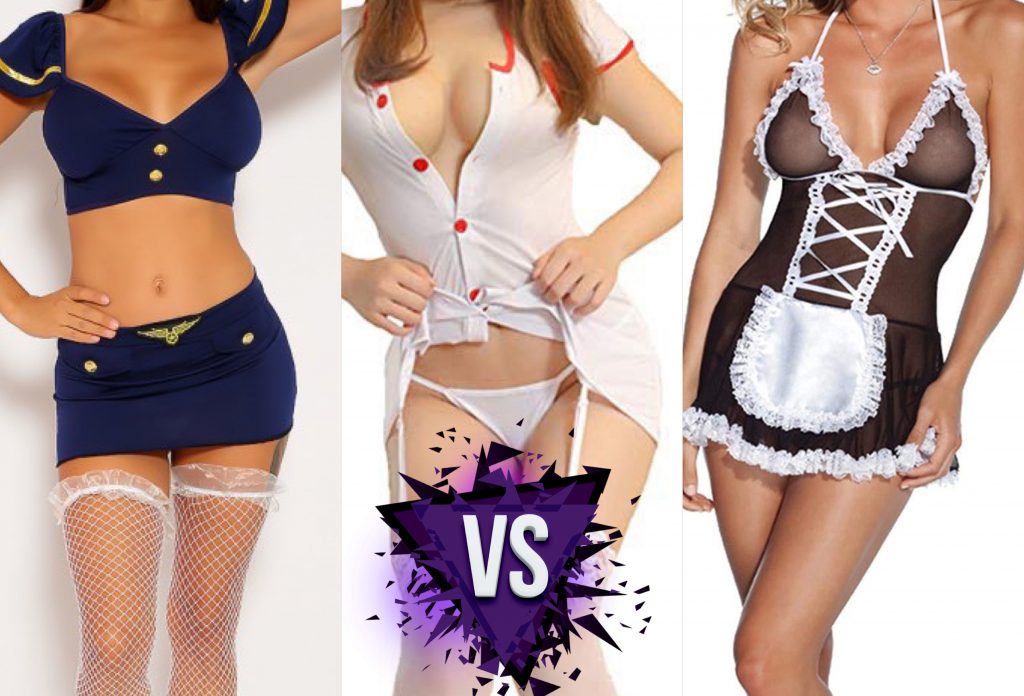 A key date approaches, one that provides a good opportunity for one of the three sex kittens to come on top in their three-way competition over Deng. Winning such a catfight will catapult the winner to legitimacy in the eyes of the local swinger community and make the other two women lose social standing and face. It's a high-risk high-reward gamble, one that all three women are willing to make for the sake of settling this feud among them once and for all.
So far all their catfights have been one on one affairs, but this time all three will fight against the other two at the same time in a messy free-for-all that will see one riding Deng's cock by the end of the night while the other two lose it all!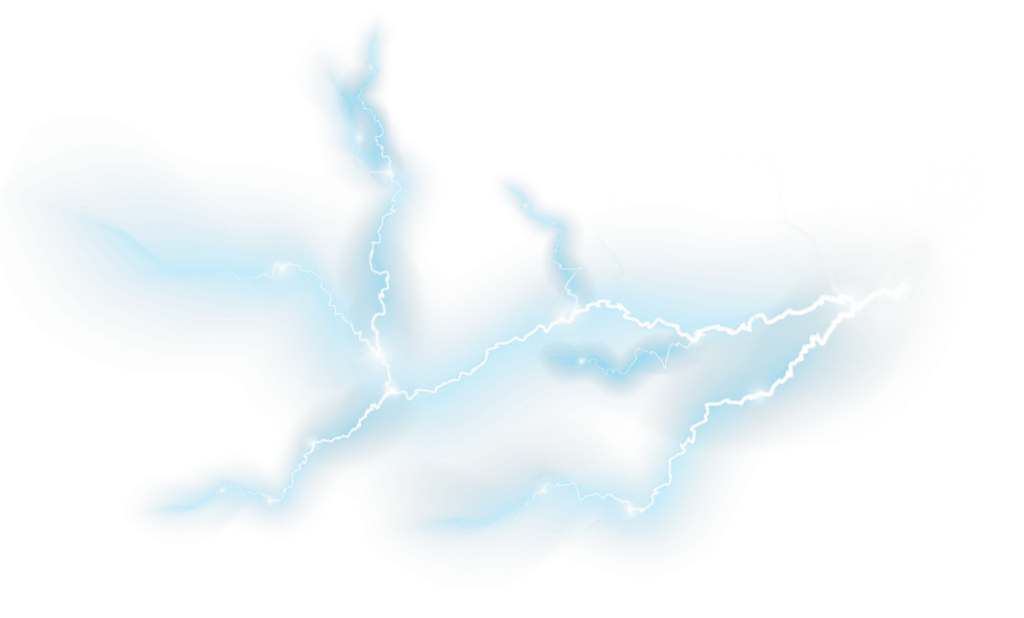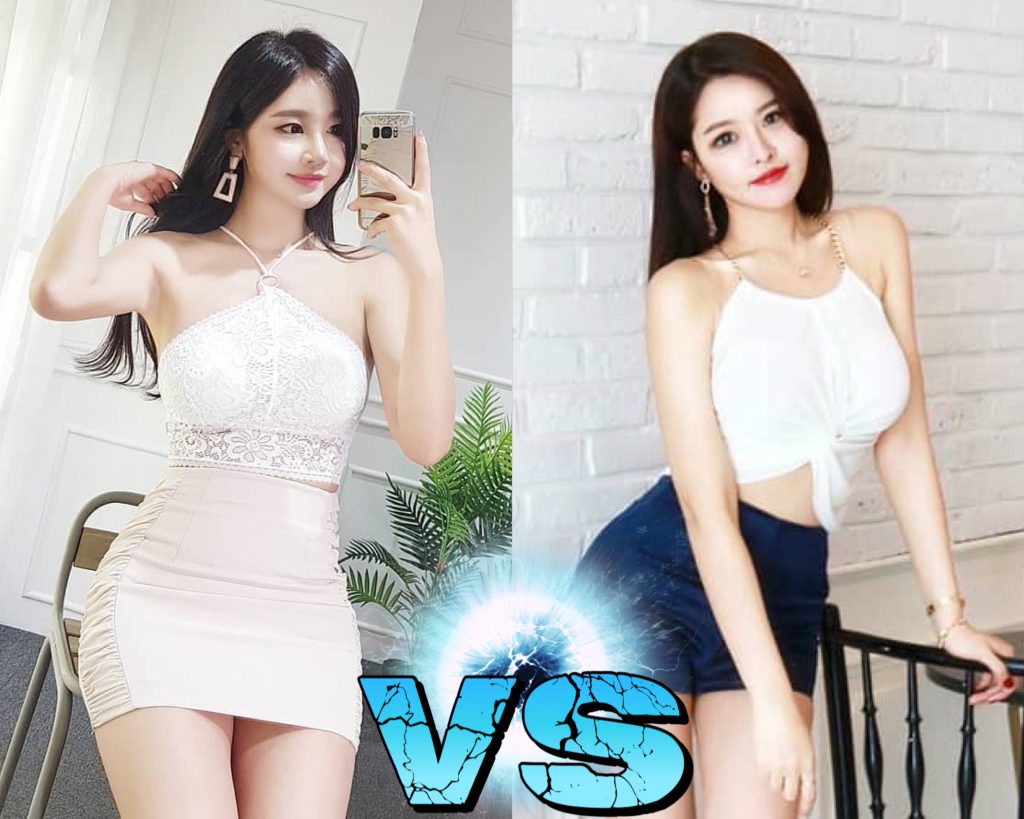 Newly minted Japanese girlfriend and returning Korean ex-girlfriend are pitted against other as they fight over Shinji's bed. Neither willing to cede an inch of his cock, the sultry Kimiko and the haughty Seoyeon will everything it takes to best their sexual rival in this nasty contest over his affections. It matters not whether that means ruthless threesomes where they try to deny his hard rock manhood to her romantic foe or a nasty catfight that can only end with the winner riding him by the end of the night while the loser wallows alone in a cold bed.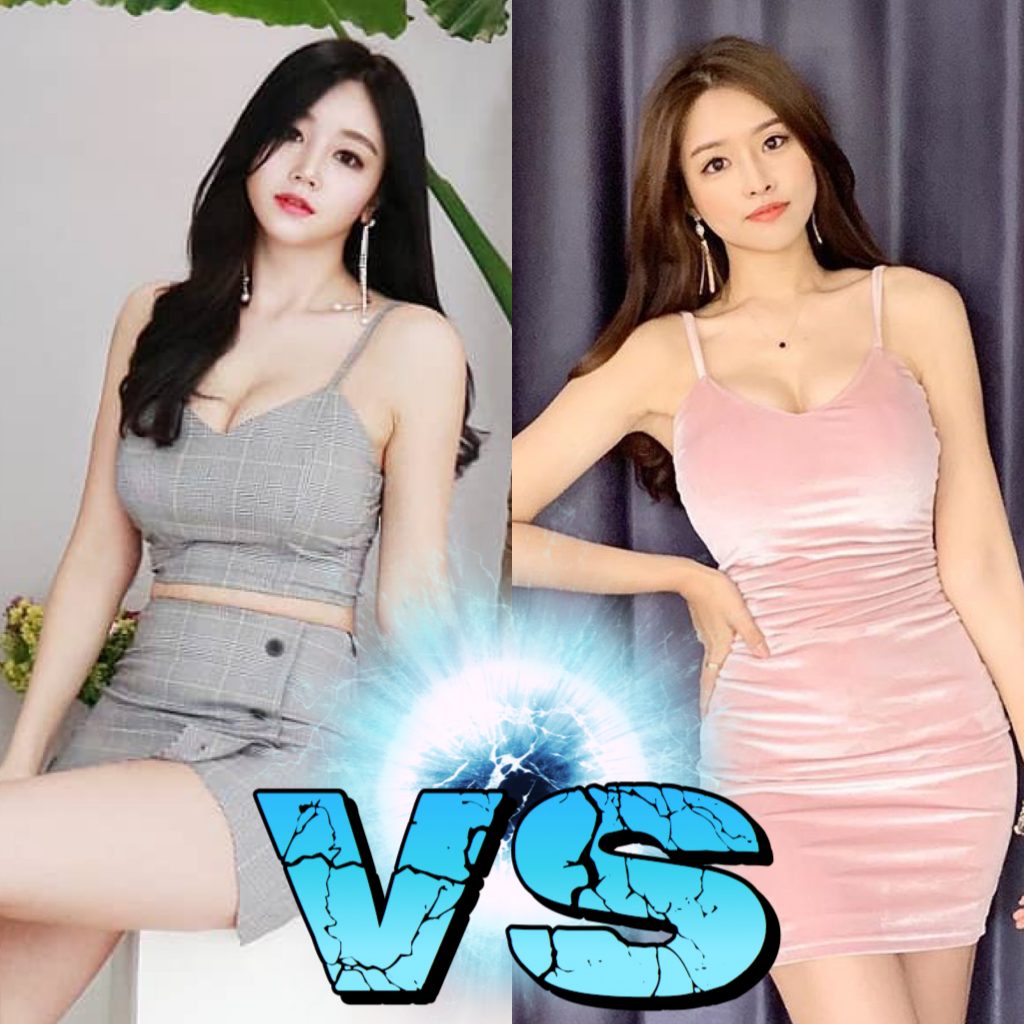 The flames of conflict keep burning as the showdown between the sexy Seyeon and the sultry Kimiko left nothing but a trail of discord, revanchist feelings and wounded pride that can only solved in another vicious showdown over Shinji's cock! Read as the jealous sexual rivals will do everything it takes to get rid of her romantic adversary; be it violent threesomes, lengthy verbal catfights, sexual competitions, spiteful lovemaking, emotional warfare and a final rematch for the right to call herself his girlfriend.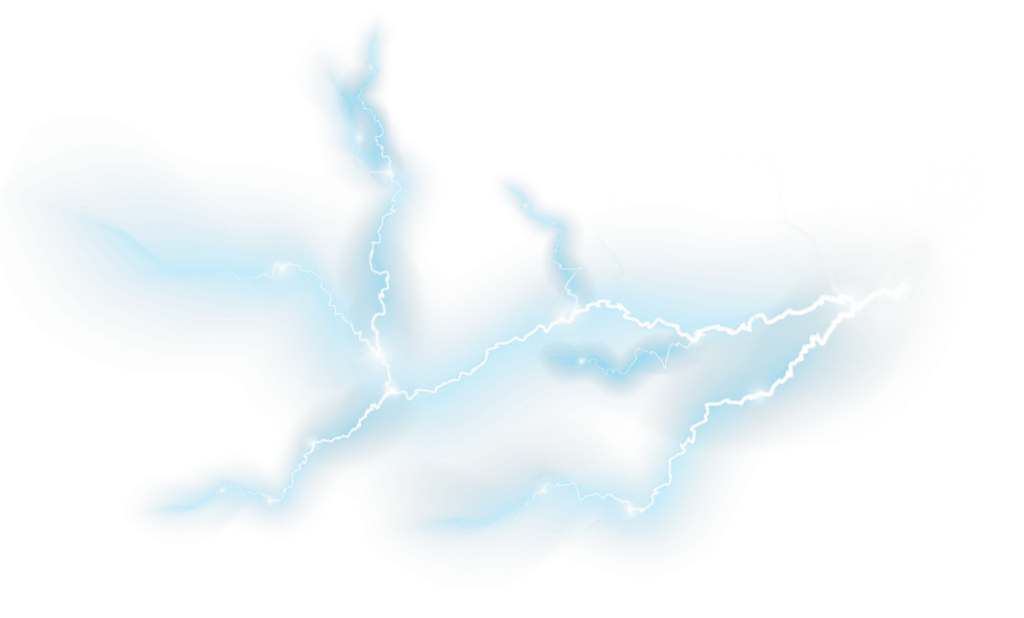 The Hostel Sluts Series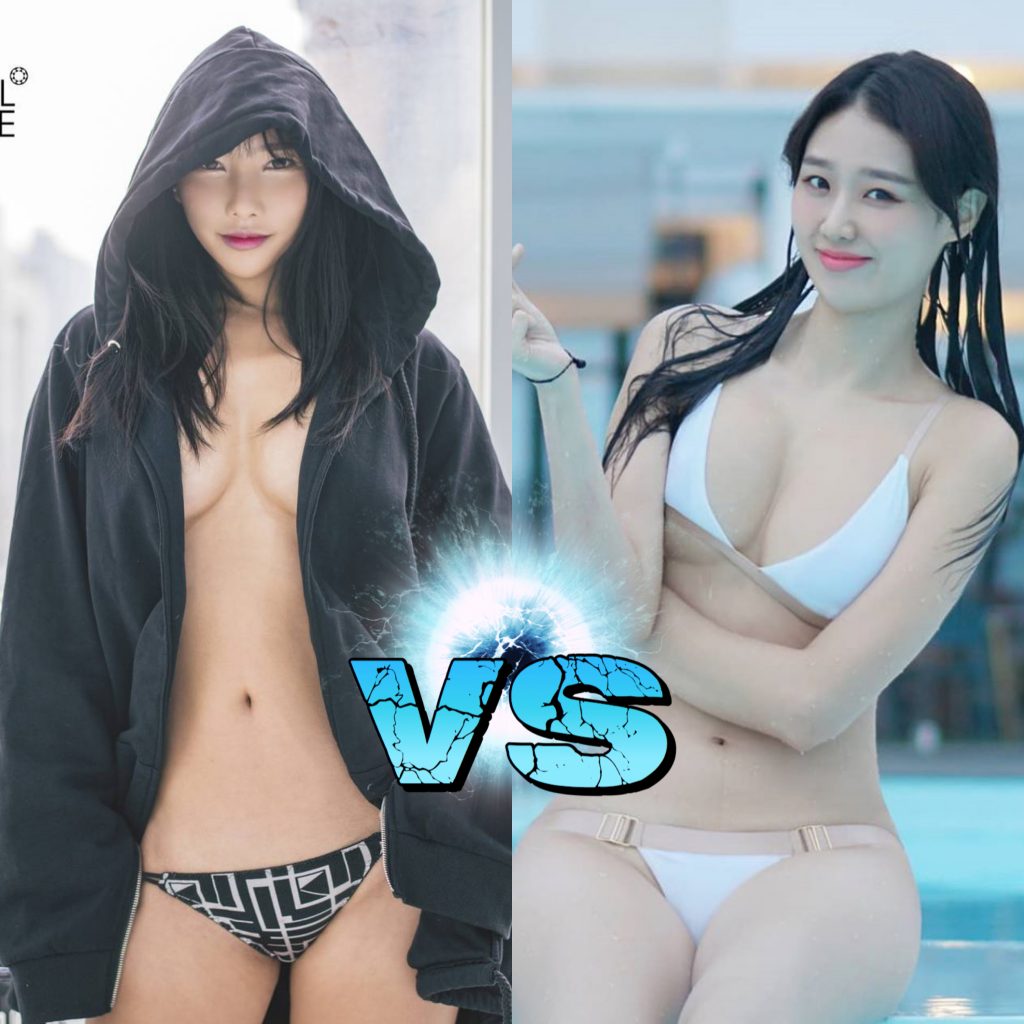 College girls Park Mihi and Ong Hyejin stare down at each other across the bed as the man they both want lays in the middle of the mattress. He has called them here; not to pull hair and scratch tits like trashy back alley whores, but to pit their lovemaking skills against each other. The stakes are high, for the winner of this contest will become his travelling companion for the next two months, her pussy earning the right to claim with his cum every summer night. Is it that simple though? Will the losing girl just accept her loss…or will she raise the stakes, chancing it all in a violent confrontation to overturn the result of their sexual contest?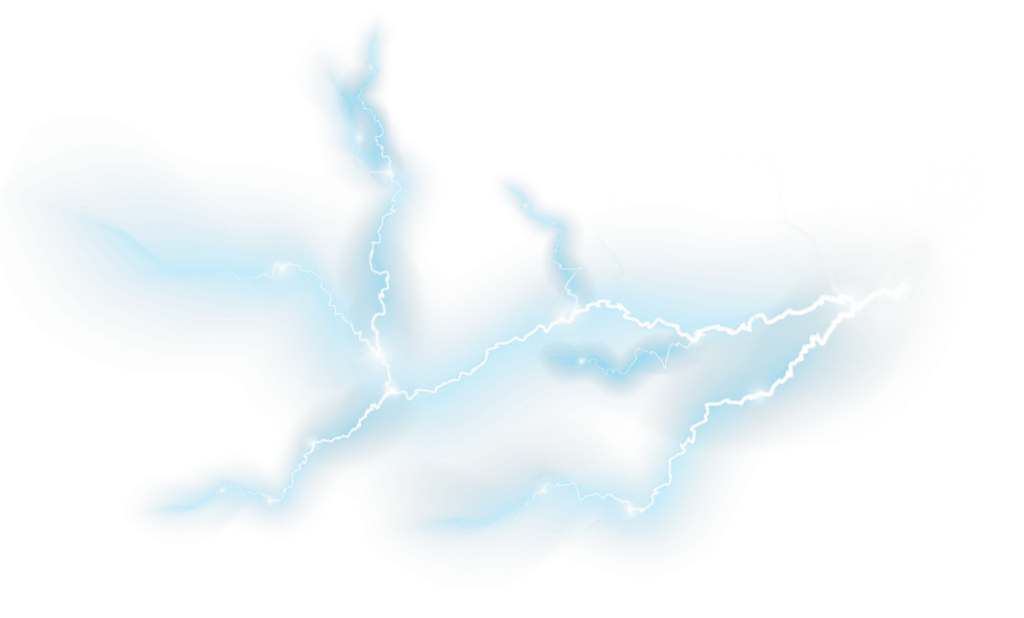 Even the most enduring female friendships can be tested when a man come in between. It is no wonder then when casual friends Choi Eunseo and Fatima Diallo find themselves at odds the moment they discover they are laying with same man. Voices raised in anger and hurtful insults are hurled at a dive bar, the African and Asian vixens threatening the other woman with terrible consequences should she not give way.
Watching and cheering on the sidelines of this romantic conflict are Slovakian Katerina Polievka and American Madi Cox, who themselves are disputing he affections of a certain Japanese gentleman.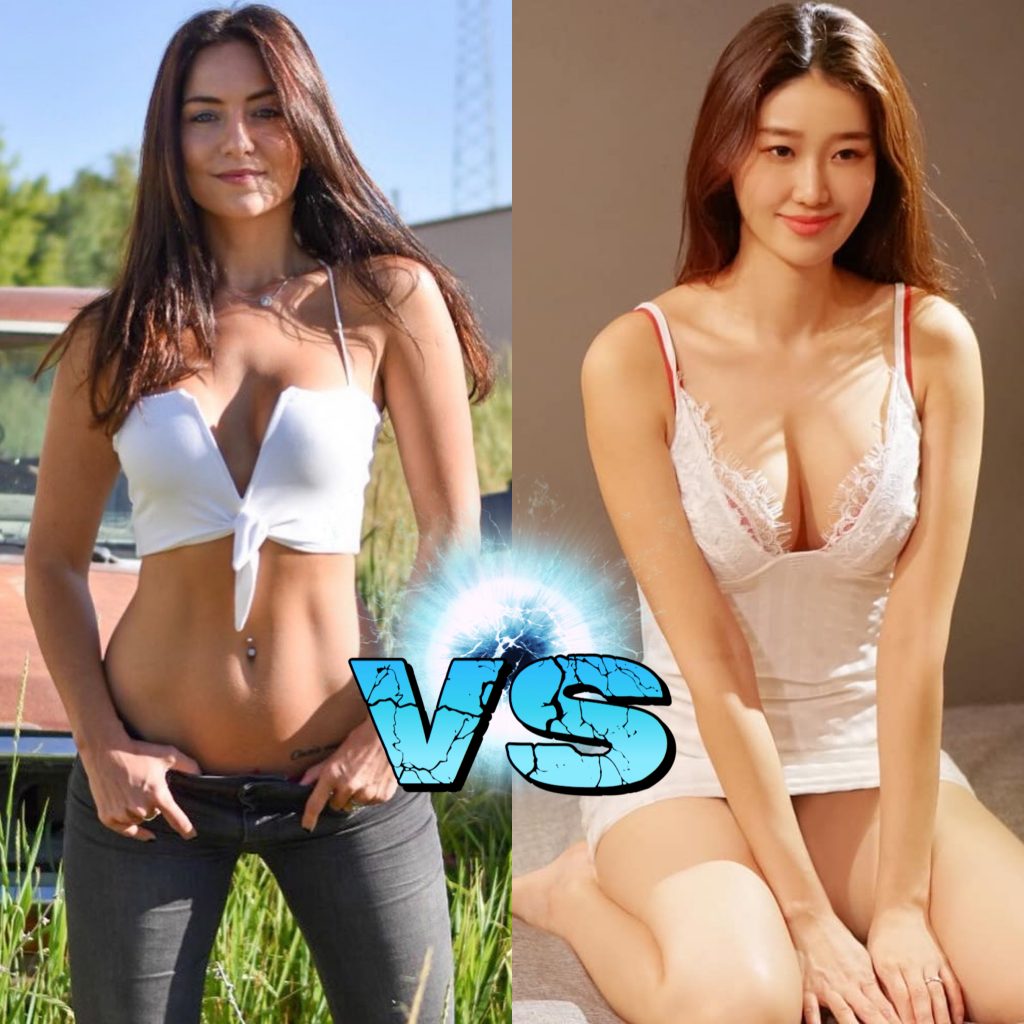 Even as she enjoys a dream holidays with her new lover, Korean beauty Park Mihi knows best than to take Euji's affections for granted. Having fought tooth and nail to clear the field of competing romantic rivals, the college girl intends to keep her hard-won conquest against eager sluts looking for a summer fling. Hostel sluts like Slovakian whore Katerina Potlievka, the exotic vixen who has blithely ignored Mihi's warnings to keep away from Euji and made clear she'd love nothing but to replace Mihi as his travel partner. Neither beauty will give way, leading to a violent showdown in the little hostel bed Euji sleeps in.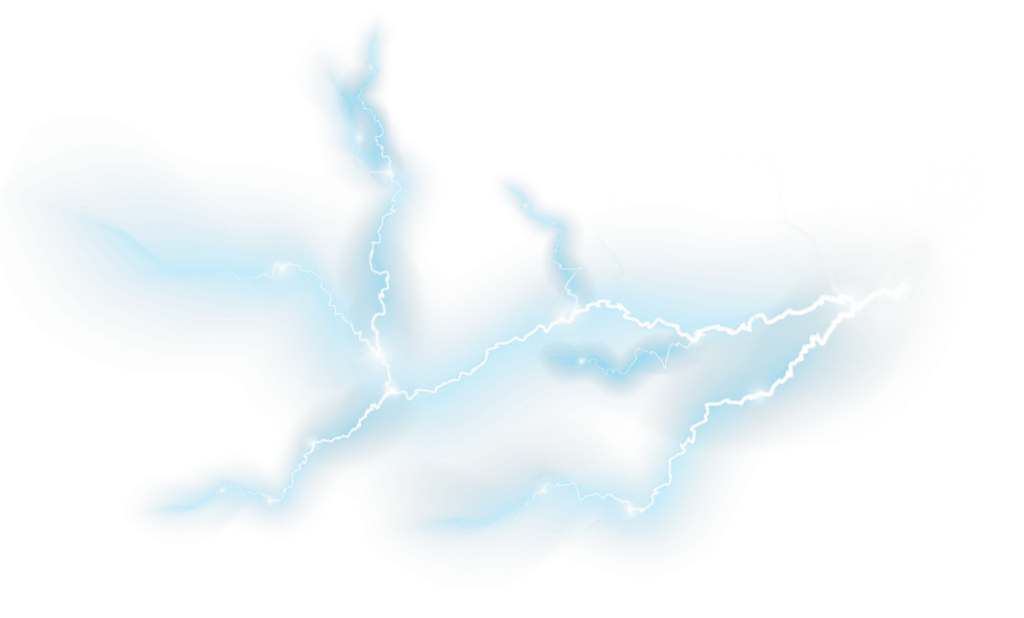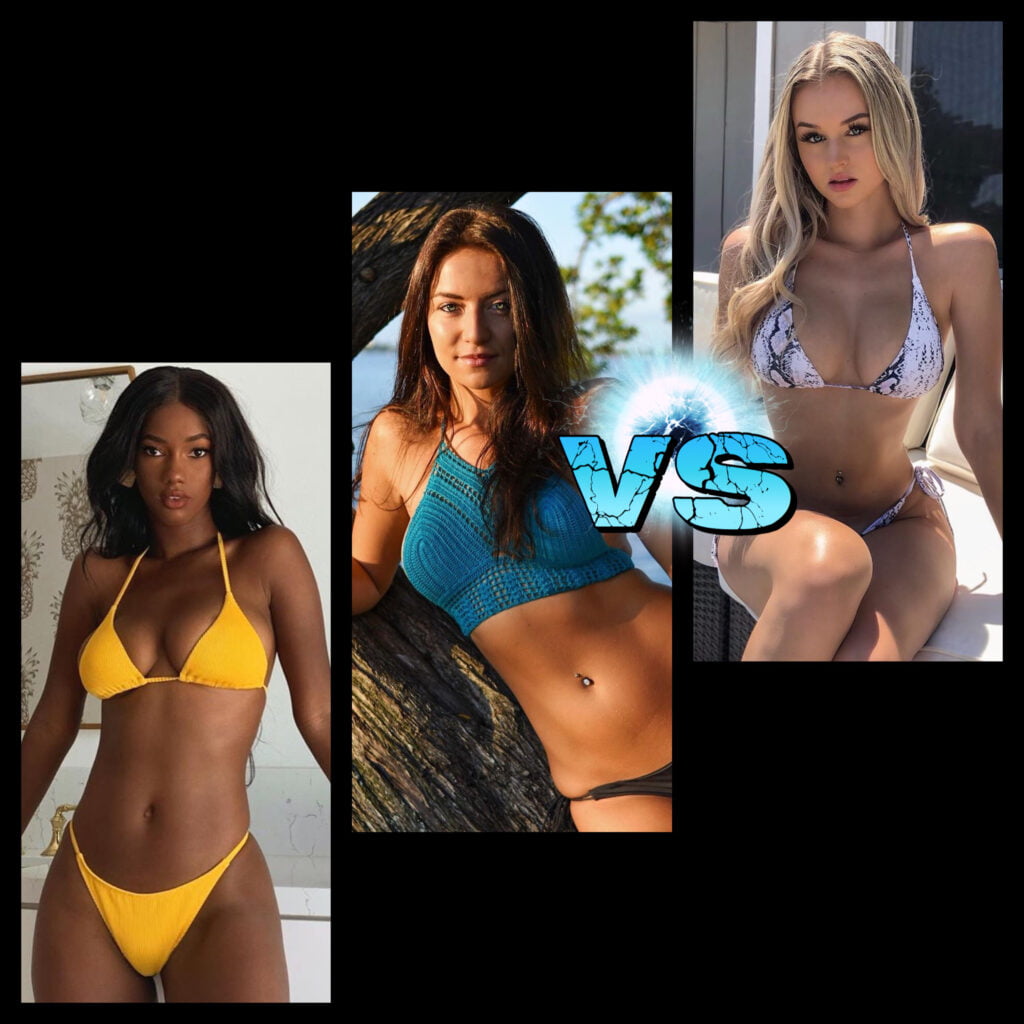 Liking what she saw in Japanese heartthrob Euji Our, Slovakian temptress Katerina Polievka chased out his former girlfriend after a vicious catfight over his cock three weeks ago. Now the haughty brunette will have a taste of her own medicine as American vixen Madi Cox tries to usurp Katerina's place in his bed. The jealous bitches will fight at a desolate beach at night. Madi's friend, Fatima Daniello, will have the fortune to see these jealous bitches fight tooth and nail over Euji.