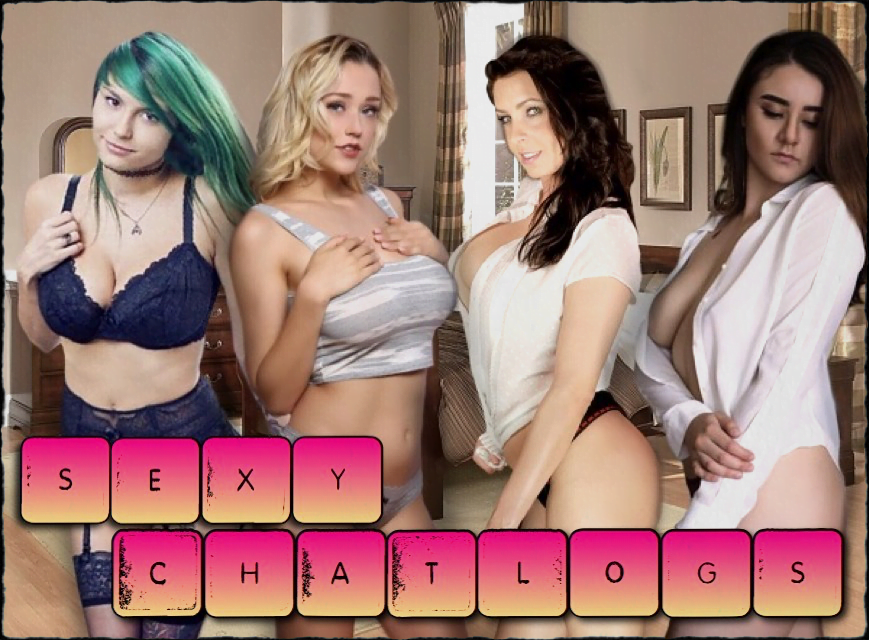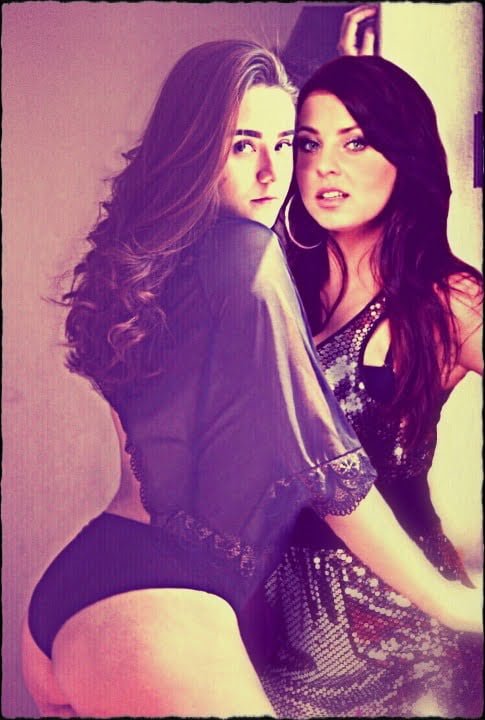 It isn't something you discover on day one of your time over at the Free Catfight Forums, or maybe even week one. But eventually, you'll learn that there is a whole world of roleplaying, cyber-fighting, and cyber-writing lying just beneath the surface.
Now, FCF has its own chat-log page, and you should absolutely go check it out. But after you do, come on back and enjoy some chat-logs that I have collected and presented here, in true Rival's fashion.
It's a different style of writing, for sure. But these are still hot as &%$# stories told by writers who are just as good and sometimes better than the most popular authors in the genre. Best yet, in these chat-logs the creators are competing with each other, both in character, but better yet, out-of-character. Those involved struggling to out-do, out-write, and out-fight one another.
So click on the stories below to witness exceptionally talented writers duel — for themselves in private and now for you.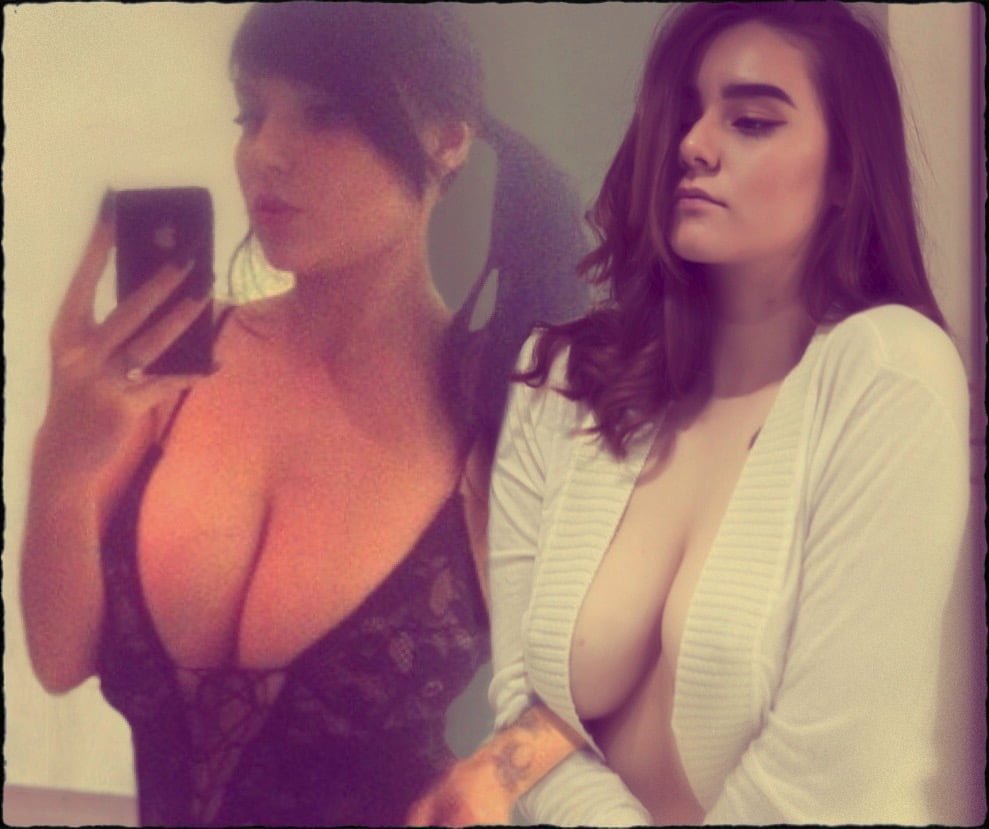 Cyber-Fighters!
Do You Have a Sexy or Brutal Chat-Log That You'd Like to Share on Fights.Sexy?
Talk to Your Writing Partner, and If They're In Too….
Email me at Rivals.Rapture@gmail.com
Or Message Me at My Profile On FCF!

Complete Logs
A pro-style match between two INCREDIBLE writers who put on the show of a lifetime for the crowd in their story, each other in the warm, sexy confines of Trillian, and now all of you lucky Rivals!
This chat-log is written so perfectly, and so intensely, that you should read it, even if you aren't into wrestling, pro-wrestling, and have no idea what the Hart Dungeon is.
Why? Because Brandiprowstls vs. ThePurpleVixen from FCF are just on another level.
Click below and find out exactly how excellent they truly are….
Rival's Note: I had to fix the word cunt 54 times in this chat-log. he he.
Two of the best writers in the entire female fight community are back again, this time with a brilliant story set in a cyberpunk dystopia!
One that is so well realized that it almost feels sinful when Ewa and Vixen use it to beat the shit out of each other.
But hey, that's what we're all here for!

Ok, so, real talk, girlfriend. This story gets dirty. HELLA SWELLA DIRTY. Sister-on-sister. Mother-on-daughter. Daddy-on-daughters.
So just, like, DO NOT READ THIS if a story can be too dirty for you. Because you legit might die. Okurrr *Snaps*
Just go back to the other, safer chat-logs with hairpulling, Star Trek, underground fight leagues and you know………..not freak shit like this log, because this one will MELT your mind.

Ok! Soooo, again. This that freak shit. Unless you are SUPER into and ok with incesty-stuff, do not read this chat-log.
This one is a sister-on-sister sexfight that turns into sister-on-sister-on-mother sexfight in the shower for the right to fuck daddy. A daddy who isn't even in the story.
Anyway, for a certain crowd this chat-log will blow your mind! For every other crowd, just keep oooooonnnnn moving.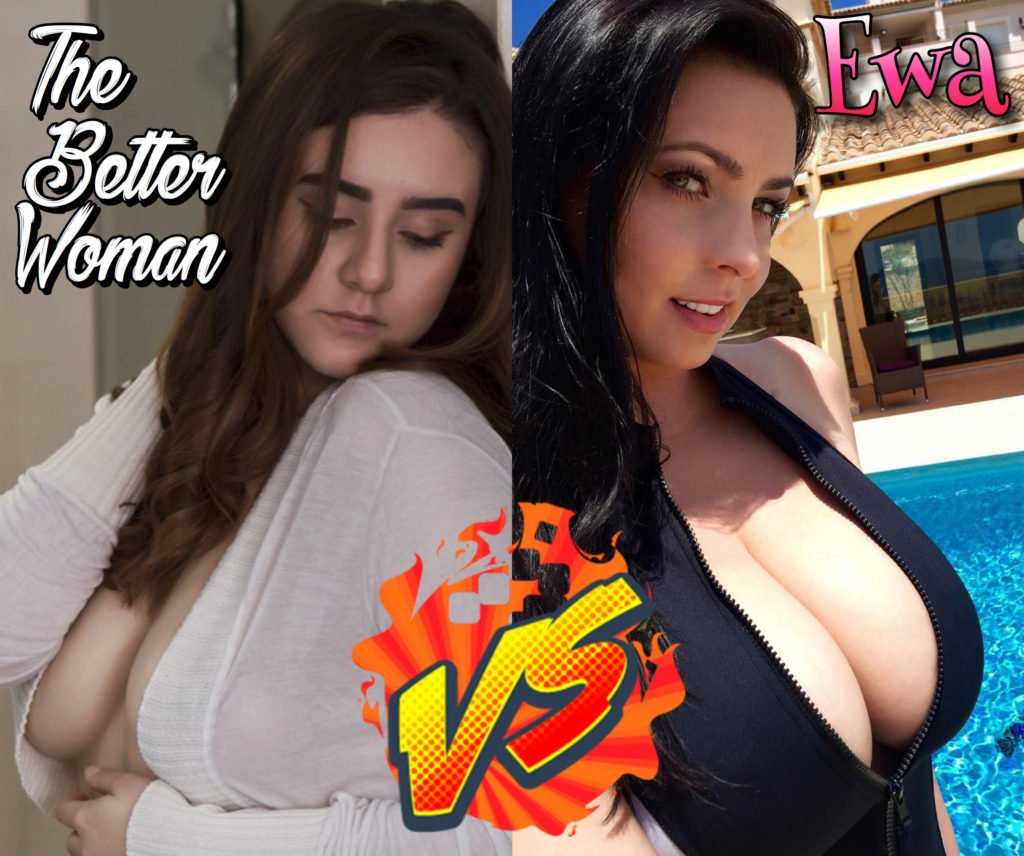 When a young, sexy Latina vacation finds herself swept off her feet by a handsome and suave Milanese man, she is lured. Deep into the city and then the living room of a mansion the likes of which she has never seen.
There she finds not a man she might marry or foreigner she might fuck, but a mistress. A master. A goddess who demands her obedience. But when that mistress earns that fielty through seduction and will, she asks for one thing: a fight.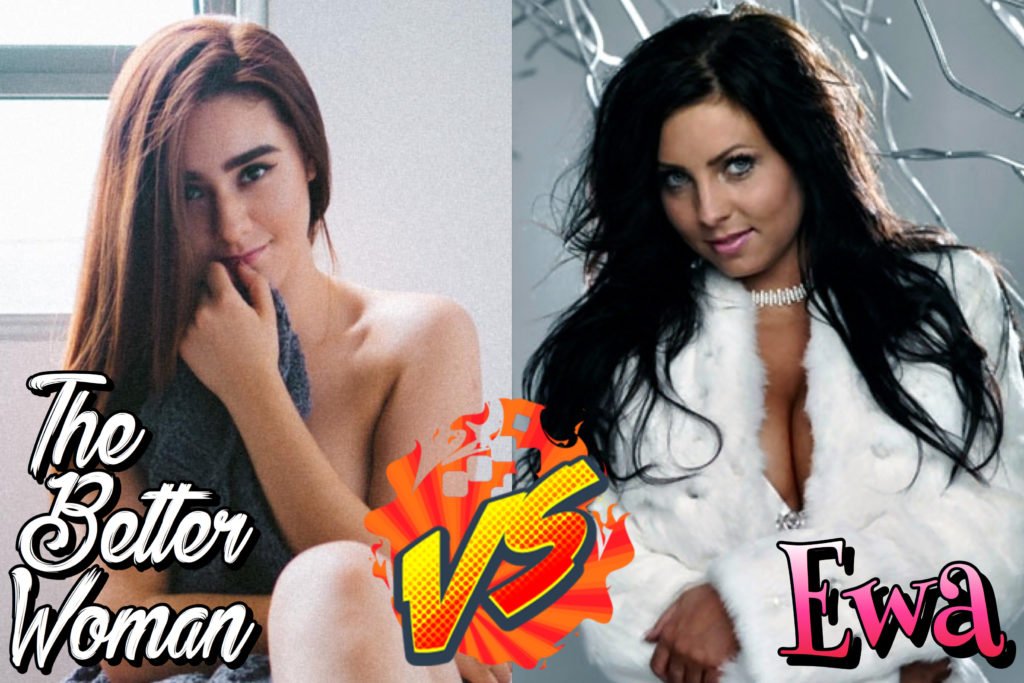 The second part of this epic tale of domination and control sees our sweet Latina go from slave, to equal, to struggling with her goddess Ewa over the title of mistress.
This is a must-read conclusion to an incredible battle of wills and writhing bodies. And an answer to the question each of these two rivals asks.
Who owns who?

In her debut on Fights.Sexy, ThePurpleVixen proves she is one of the best writers in our entire community!
See the proof in her Fighty-Award-worthy performance in Chopped! with Mish! Each of whom bring the creativity, the humor, and the thunder (at least to each other) in a story you will never forget!
"Esteemed guests. Welcome. Welcome to Lord Petyr Baelish's House of Pleasure…. Our tale tonight, is a forbidden one." He says with a conniving whisper; "A dangerous one. A tale that has not been heard in all of the Seven Kingdoms before. A tale of a DRAGON!" He roars the word, raising his right fist to the air with the forbidden mention of the previous rulers of Westeros…"…. And a STAG!!!"
"Please welcome, the first of the two Heroines of our tale today; …. From the doomed Valyria, here to take what's hers with fire and blood, Mhaegan – The Mad – Targaryen."
"… I hope your palms are not tired of clapping, mi-lords, for here she hails from Storm's End, for hers is the fury, Ewara – The Usurper – Baratheon!!"

When Ewa and Jennifer find out they are both dating the same woman — the same Rose, they go to war. Each of the two sexy wildcats clawing, scratching, and catballing with each other until one has earned the right to claim Rose for their own.
Despite their efforts, Jennifer and Ewa find it impossible to co-exist, fraying each other's every last nerve as they try to "share" Rose. And when they can take not a second more of competing with the other for Rose's attention, they decide to fight again. Not with claws and violence, but sensuality and sin.
A sin that costs one of them not only Rose but their freedom.
In a battle that proves who the better woman truly is.

Description Written by Scarlet:
To appreciate this chat-log to the fullest, you should really understand what led up to it. That being almost a month of vicious trash talk and cruel insults between Laura and myself. Most of the time I am civil and calm when discussing possible engagements with other writers, but this girl messaged me cold and just set in on me. And though normally that might make me pull out of a dialogue, with her I just fired back.
So by the time she and I found the time to fight, we were both just starving for each other's pain and subjugation. Our first attempt was a test of strength at the gym, but Laura's own quirks about what she wanted in a cyber drove that story into the ground, and so though we never finished it, we just wrote it as a loss for me.
So with that fight scrapped, we didn't really get to unleash our anger at each other until we made it a catfight. One that I will never forget.
So I have had the AMAZING opportunity to fight Rebecca on a number of occasions. She's not only one of the nicest people you'll find, she's one of the most creative and vicious minds around!! And she's become an amazing friend. After all, only friends could work this hard to completely destroy each other ;D
This is a rematch of our very first fight. You'll see references to it scattered throughout the log. And prior to the beginning of what you'll read here, Rebecca and I actually had over three hours just of storytelling and buildup! But for personal reasons we've agreed to keep that between us. Some of the posts are longer, some are shorter. But when we were finished it felt like such a great piece we just wanted to share it! We hope you guys enjoy what's here!

As a writer, it's just natural to wonder and, at times, obsess over who is the best writer in certain genre. Who writes the hottest tales? Whose stories have the feeling of a novel and not just sexy slash fiction? And though I could go on and on listing categories, there is only one answer to the question: who is the most fun writer in our community. And that is MishRocks.
Her chat-logs have in them great fights, breath-stealing sexy, but also just brilliant creative twists that make them more than just the same old. But it doesn't stop at the premise, in her every comment she makes you laugh and smile. All whilst needing yourself a new pair of panties.
In this tale, MishRocks battles Erin Lee who does more than just hold her own. Each of them working hard to spin a tale of programs, algorithms, Instagram, and so much more.
Read It, programs! Or I'll take your identity disc!
MishRocks and Erin Lee from FCF meet-up once more, this time in FCF's seedy, underground fight club. There, and with neither in the mood to take even a sliver of the other's shit, they war.
They battle.
They struggle.
Until one is left limp in the other's arms.

A battle of doppelgangers in the Star Trek universe is the backdrop for a desperate between two of the most incredible writers in the history of FCF and cyberfights, Ewa S. and MishRocks.
Two writers who without failure make me jealous, as a writer, every time I read their work or prepare the same for posting. A fact that means one thing in the most intense of ways. Read this chat log. Again and again.
Another bout between from our resident legends Ewa S. and MishRocks of FCF. This one a match set in the underground FCF fight club, an organization of fighters and fans that leaves these two brilliant beauties to lock horns until one has been dominated so thoroughly that she sucks her own thumb.
Huh…? Read it! And you'll see!

When two women meet a club, they find themselves locked in a heated rivalry that threatens to not just destroy but ravage each of the women involved. All while one of the women's husband not only watches but enjoys.
An absolutely EPIC battle between two of the best writers on all of FCF. Do yourself a favor and read this ridiculously good chat log between Ewa and Kim, but make sure you have an extra pair of panties on standby.
Written by Crimson Desire: Sometimes an opportunity comes around that is too perfect. I don't need a reason to fight Ewa. Let's get that out of the way. Any place, any time, I'd be happy to pull that bitch's hair out and paint a masterpiece of claw marks on her body for my pleasure and her pain. But the chance to fight Ewa with Natalia War Kitten as our prize… that is just a divine thought. And that's what happened.

Welcome, everyone, to the International Erotic Catfighting League. Welcome to the future where catfighters are rockstars and the most beautiful women in the world would rather fight and play sadistic games than stand in front of a camera and fake smile. Welcome to the madness that is a "Fuck the Ref" match with Ewa and me fighting for Natty's perfect body. Welcome, and enjoy.

When the fates and gods decide that two emerald witches (Clawie and Little Miss Alpha from FCF) are too similar to co-exist, they are allowed to do what they have always wanted. To battle — to war until there is only one green-haired witch left in the coven.

But by the end of their tale, and with one having stolen the other's power, that coven and our world might never be the same again.
This story is a testament to why Clawie is a true legend on the Free Catfights Forums.
When the world ends, two women (Clawie and Little Miss Alpha from FCF) are ripped from their normal lives and drug into each other's path. One as a victimized survivor seeking freedom and the other as aggrieved vengeance-seeker.
It is in such roles that Clawie and "Chip" do battle. For the entertainment of the crowd and the eyes of their post-apocalyptic king.
Another piece of perfected fiction from the goddess Clawie on the Free Catfights Forums.

When two of Ewa's hottest rivals (The Better Woman and Clawie from FCF) decide to meet on their own terms, things go from bad, to worse, to brutal quickly.
When an argument on the beach is broken up, two women (The Better Woman and Sindee * Retired * of FCF) agree to meet back at the hotel and settle things. And though they planned to pull hair and scratch, within minutes their battle turns red hot and sensual. They writhing together until one cums and then serves her beach-found rival

Unfinished But Hot Chat-Logs
So, there isn't always time to make it all the way through a cyber fight with a beginning, middle, and an end. And though I'd sure you all love to have an ending to every tale you read, I also bet you'd rather more hot content than less. So! The following logs are of battles that though sexy as hell, aren't quite complete. Enjoy!

A classic tale of two red hot women (Red Hot Scarlet and Miranda from FCF), a rivalry, and a hotel room.
What if two rivals (The Better Woman and Miranda from FCF) grabbed for each other's hair and never let go? What if two women went from strangers to hate-filled enemies in a single, agonizing, battle of wills.
In such a contest, there would be but one question: who will let go first? Who will give in before the woman with whom they compete?