A Special Thanks to FCF's Natalia War Kitten for Helping Me Come Up with the Tangler App Idea.

Credit to Catgirl Anna who helped me alot with this story!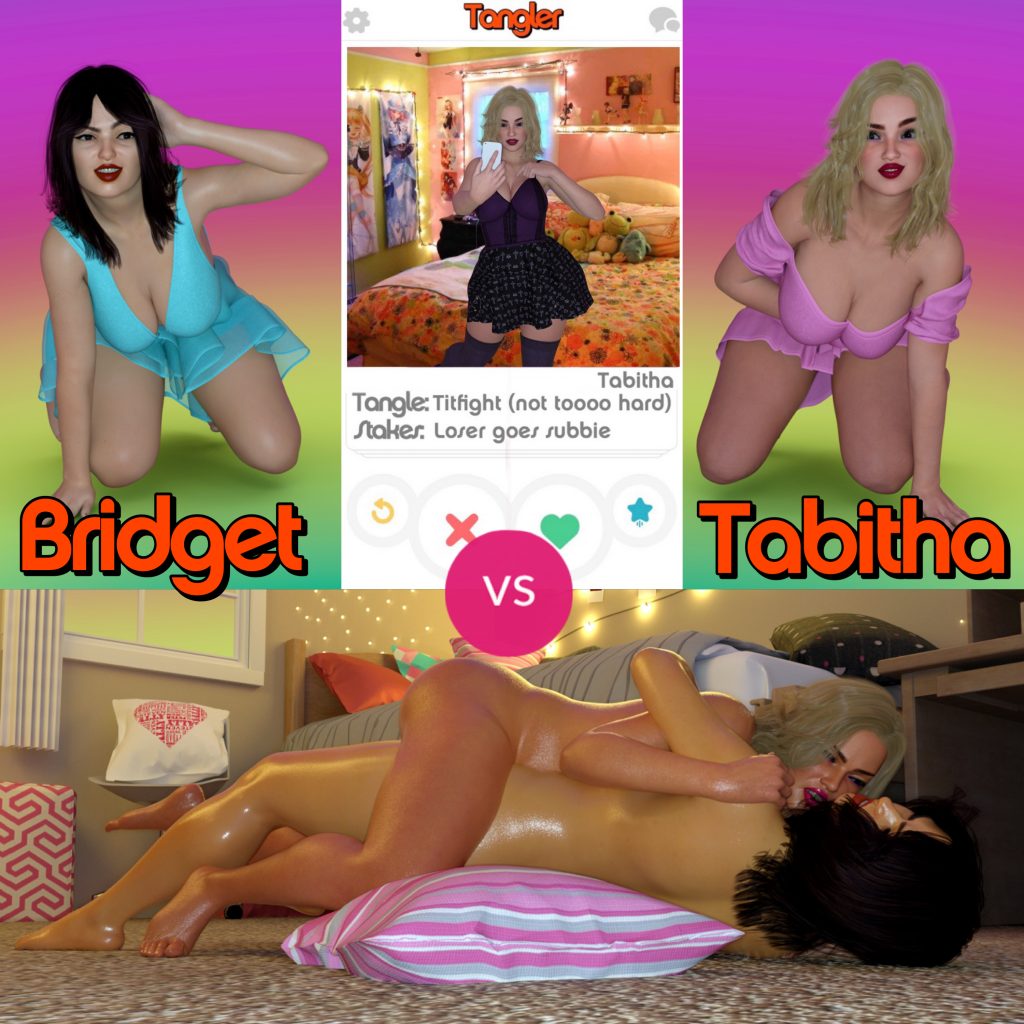 Titfight/Sexfight: With the launch of the hot new Tangler app, two young women get to live out their fantasies. Not online but for real. Each excitedly putting their breasts to the test in a war of attrition waged with one of their mothers nearby.

Coming Soonish:
Tangler Tales: Aura vs. Eun
Style: Racial Catfight
Description: It's as easy as swiping left, and saying yes on Tangler. A mobile app where can find your perfect fantasy fight, preferred stakes, and next rival. What are you waiting for?

When the enjoyment of racial hatred and shared violence are too taboo, Aura and Eun turn to a new mobile app to find satisfaction. Not in a glass of wine, a plate of crackers, and a wedge of cheese, but by latching their claws into each other's skins and wrapping their legs around each others bodies so they might squeeze. Will you join them?
The Idea: This is another Sprite tale! One with heavy racial overtones, without any of the runway I usually need to make that work safely.
Personally love the models in this one, and the whole Tangler idea in general.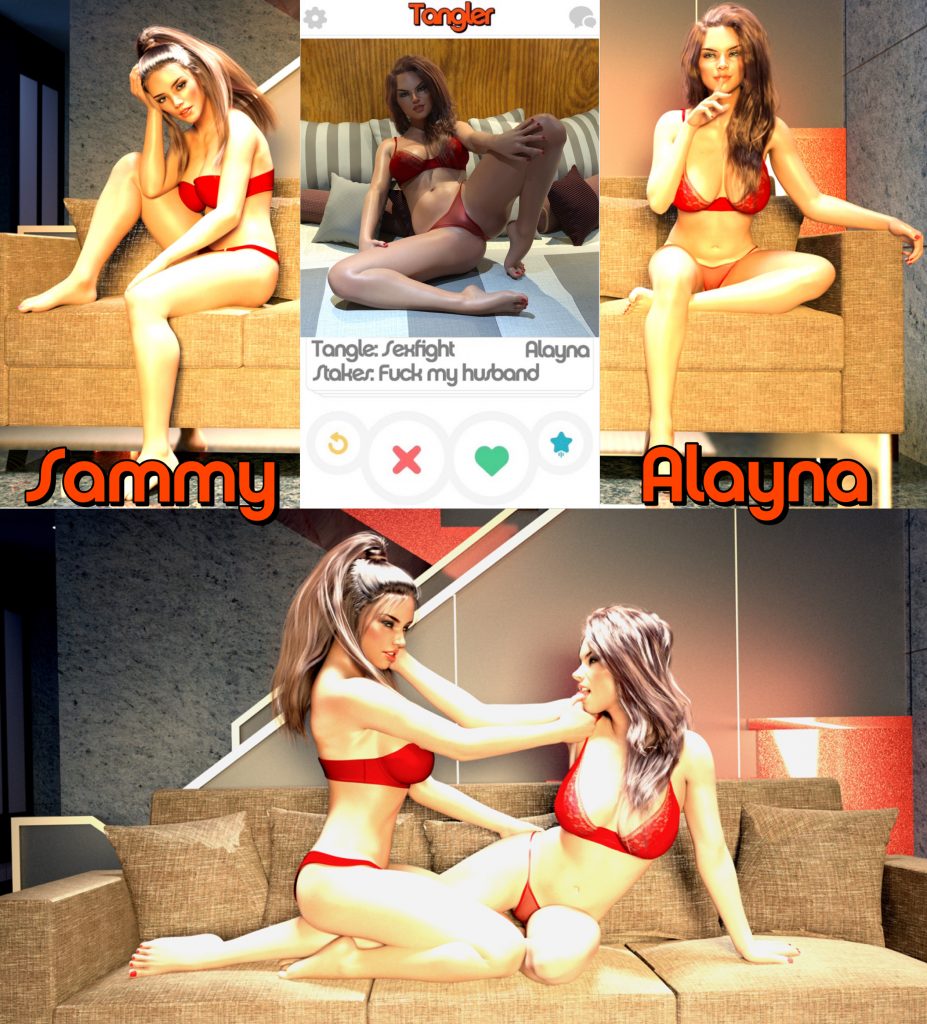 Sexfight: Two defeats at the hands and sex of her rival Brenda, Samantha or "Sammy" decides to install the dirty looking app climbing the app store charts. One that helps her find Alayna and her offer. One Sammy accepts, though she has no idea what lays behind her new rival's door.

Want Something Else? Keep Reading!