About the Author
I'm a very experienced registered nurse, currently working in critical care. Creative writing and art are my main hobbies. Fight scenes have always been depicted in art and literature as metaphors for our struggles and conflicts in life, against both outside forces and within ourselves; consider the ancient biblical story of Jacob wrestling in the dark with an angel. Recently, I started to experiment with stories involving female fighting and found physical conflicts between women can achieve extreme levels of drama, emotion, and eroticism in stories. As a nurse, I'm a keen observer of my fellow human beings. Fortunately, physical fights in routine life are rare. But let's face it, gossip, jealousy, rivalries, building ourselves up at the expense of others are all around us. It doesn't take much imagination to picture a catfight as the personification of how we sometimes treat each other. Thus, my stories are inspired by everyday life. I highly value character development and plot. I tend to focus on the minds and emotions of the characters. Accordingly, the story itself will determine the level of violence and eroticism. Some stories may be directed at a mainstream audience, others are for the fetishist. My hope is that all my stories will be an exploration into what it is to be human, both good and bad. Thanks for reading.
Contact:
This author can be contacted at Kiva1754@gmail.com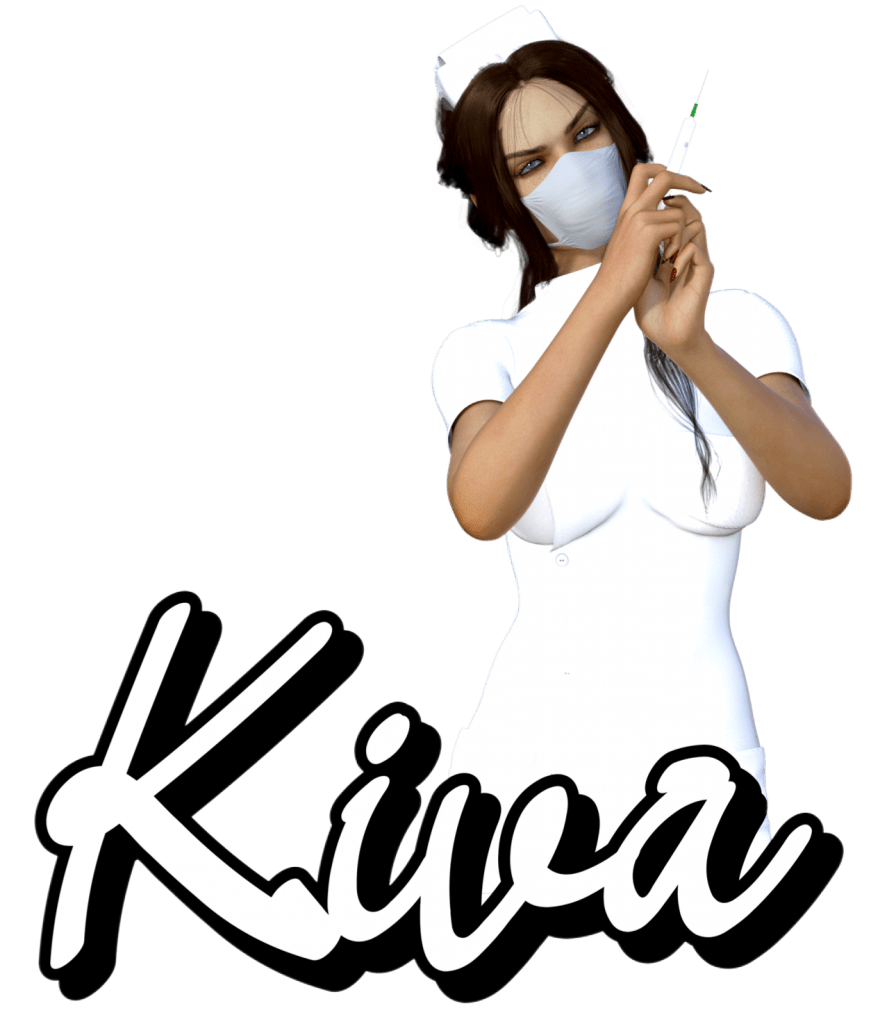 Kiva's Stories
The rage bubbled faster inside, churning over and over. I felt my composure melting away. I did not want Rob to see it. "Excuse me," I said as I got up to head for the restroom. Standing at the sink, I looked at my sunken, bloodshot blue eyes in the mirror. The sleep deprivation, the work day and the stress were taking their toll. And the hatred….And the anger…Boiling faster like a cauldron. It all flashed passed me…the arrogance…the lies…the intimidation. The isolation. And worse of all… the staff's indifference…the indifference…The FUCKING INDIFFERENCE. The boiling pressure was growing. In the mirror, I noticed my teeth were clenched. I didn't recognized the wild look in my eyes.
Right away, I knew something was wrong. My legs felt like they were in quicksand. I could barely feel the mat under my feet. I stumbled clumsily into my adversary. Jailyn caught me by the chest and shoulders and slammed me into my own corner. I felt my back bounce off the corner pad and staggered forward uncontrollably half bent over at the waste; wobbling head first into my waiting opponent. Jailyn grabbed the back of my head, securing a front face lock. Just a few feet away, Trey screamed, "Marissa, the ropes.

The Poacher Series
Holly suppressed feelings of intimidation facing the icy brunette and returned Kelly's glare with her own steely stare. Holly, however, was not quite prepared for Kelly's ire to start the match. With quickness and ferocity, Kelly's right hand whipped from out of nowhere, hitting Holly's cheek with a vicious slap.

"Kiva, let me explain," Paula started, "I apologize.  There is no party today.  I invited only Katie.  You see, I heard gossip for weeks that she planned to confront me with physical violence."  Paula had a point.  Katie always was a loose cannon.  "So, I thought I'd make it easy for her and bring her here so we can have a fair fight if she still wishes.  I didn't want her in a position to drive after the fight so I told her to bring a friend."

On our feet, we both take an orthodox stance. Slowly circling, we spar at each other with jabs. Again, I feigned a left jab but this time managed to land a hard right uppercut to the body eliciting an audible grunt. The poacher uses her elbows to cover up. Just as I'm looking for an opening, a right sweeping side kick smashes into my left knee. My leg is paralyzed with pain as Paula takes advantage by landing a right hook to my jaw, sending me down to the pool floor on my right knee. The punch was hard but the knockdown was more due to my loss of balance from the kick. Paula must think I'm done because I see her turn her back and head toward the ladder.
Katie cocked her right arm, eyeing her free target. With a loud grunt, she swung, forcefully striking the left side of Paula's face, the loud slapping sound bouncing off the high wooden rafters. Paula's head jerked to her right as she let out a yelp. Quickly recovering, she returned her own vicious slap to Katie's right cheek, leaving a bright red mark.

The two women immediately rushed at each other, their bodies making a smacking sound on contact. Like two hellcats, they wasted no time seizing each other's hair, pulling the other's head in every direction. The high pitched screams were startling. I heard the other women yell out, "Get her, Paula." Any doubt that we were in a hostile environment vanished.

Faith "The Nurse" Wrestles
Faith hovers over the hapless wrestler before reaching down with her gigantic hand. This time, instead of seizing hair, Faith grasps her woman with one hand tightly gripped on the upper part of the face, with the thumb and fingers digging into both temples. In this manner, she pulls her opponent to her feet and walks with her across the ring to an opposite corner, holding her by the head in a hold reminiscent of the Von Erich claw hold.

Faith and her new manager exchanged last second pre-match strategy as they entered through the ropes. A wagon of five watermelons was brought to the ring. Chrissy held one of them. Faith positioned herself, her eyes the very definition of intensity. "You know what to do," Chrissy said softly, "focus, girl." The Asian legend gently tossed the melon in the air. Faith let out a shriek as she drove her fist through the rind, shattering the fruit in midair. Then another. Then another, and so on, until the assistants were called to clean the shredded rinds, juice, and pulp off the canvas. Faith threateningly showed her large fist to Jen who remained expressionless.
Chrissy lied on her belly on the canvas. Faith, towering over her, dropped an elbow to the back of the head. The smaller woman flopped over on her back and Faith dropped a series of elbows to the chest. The nurse grabbed the pony tail and hoisted her opponent up for a body slam, but then, rotated her upside down, and dropped her into the knee for a shoulder breaker.

Julie and Caitlyn circled each other. Julie, giving away seven inches, tried to use her low center of gravity to her advantage. As Caitlyn went for a collar and elbow lock up, Julie shot in low, seizing her opponents right leg, sending her on her back in a single leg takedown. The shorter wrestler tried to take control but Caitlyn fought and kicked with her free leg to find the escape. As soon as the tall blonde was on her feet, Julie swooped in again with a double leg take down. With the mom on her back and Julie holding on to both her legs, Julie moved in closer, lifting up the legs pressing her knees on her opponents butt. The veteran jobber fell backwards pulling on the legs, lifting her opponent off the mat and catapulting forward in a slingshot throw. Falling on her chest and belly, and embarrassed, the blonde suburbanite rose to her feet. Julie, by this time had maneuvered behind, seized the taller woman around the torso, executing a German suplex.