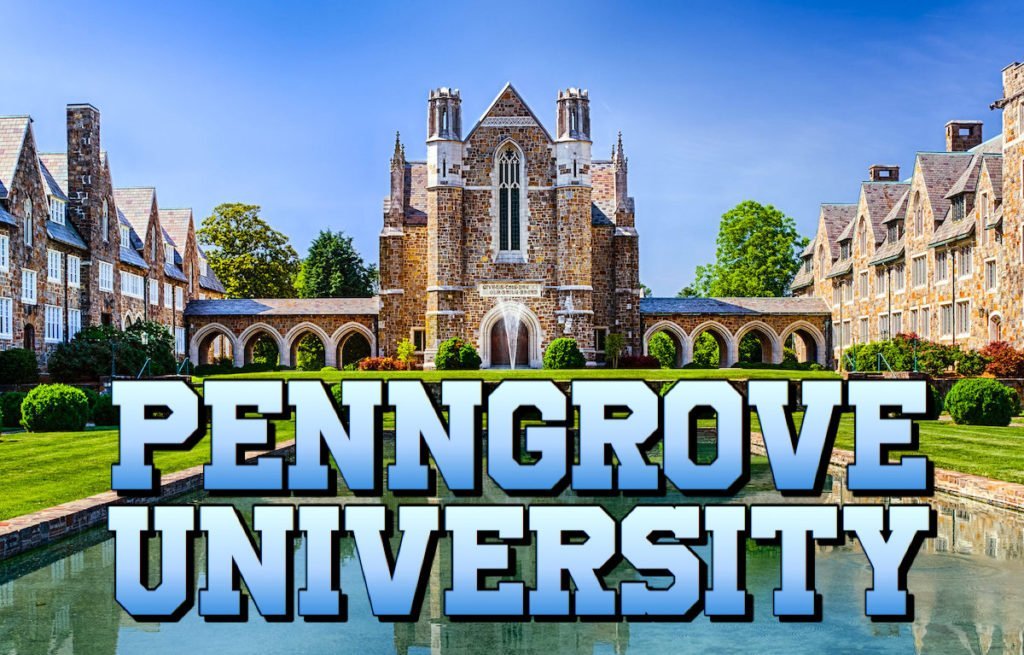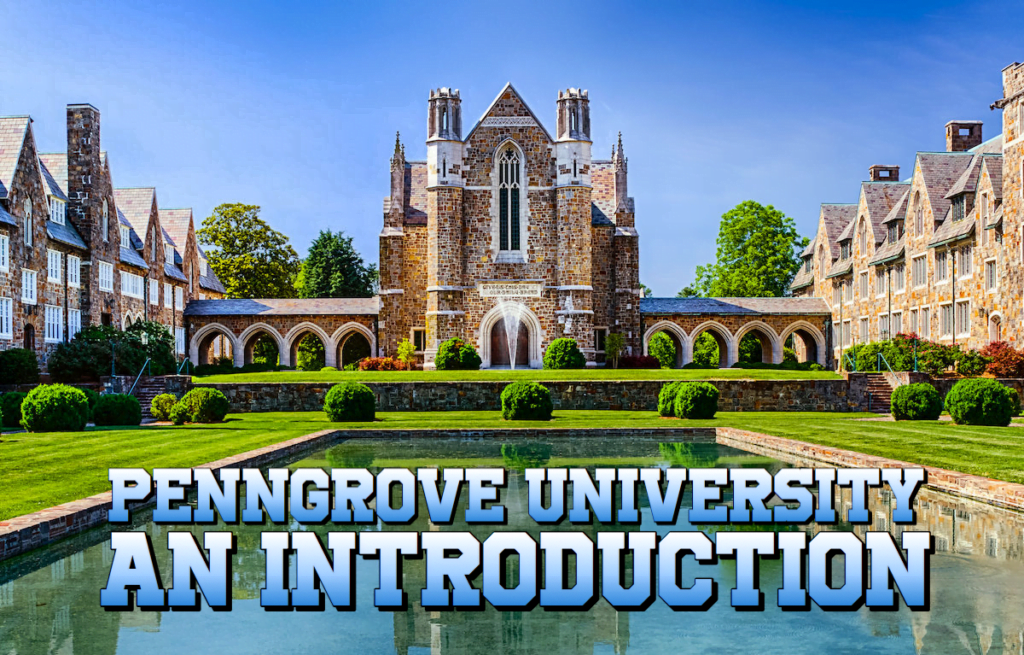 Nestled amongst the beautiful trees and rolling hills of western Massachusetts' less traveled acres, sits Penngrove University. A private college, set aside from most, if not all others. For at Penngrove, it is not the students who apply for acceptance, but their parents, each sending in a description of their son's or daughter's social and sexual history, a description of their most private personality traits, and the goals the applying parent has for them in life.
Notice, if you will, the absence of any mention of grades, after school clubs, or even charity work done within their community. Said omissions are intentional, and key to understanding Penngrove's practices, as it, as an institution, is not focused or even concerned in the least with forging world leaders, or producing the Wall Street's next great executive…. No, for it exists almost exclusively to protect, benefit, and please the parents of the students which it accepts.
Each father and mother asking the dean of the school to focus on different goals for their child, the most prominent and frequent of their wants being:
Sons, who are oft-ill-behaved, to disappear into secluded distraction, during a long senatorial campaign, and hopefully the politician's time in office.
Daughters being provided the opportunity to find a student of means who will, after a school-organized competition of worth, marry them.
Sons with a history of sexual promiscuity and carnal focus, being allowed to attend a school where their dalliances will not be judged or revealed – one where they may learn and graduate without fear of expulsion and familial embarrassment.
Daughters, who have yet to reach the state of sexual prowess their mothers know lies within them, to learn how to be a woman, a better woman than she was when she first stepped foot on campus, and also than those rivals they might encounter there, who dare vie for the heart of another they choose as their prey.
Sons who seem to their parents too timid and scholastically focused, to truly become a man and take for themselves a woman worth their family name.
Daughters who have a history of physical conflict and drama, being allowed to learn lessons of humility and/or how to turn their most prevalent traits into both sustainable and useful forms of dominance.
Given said goals, and the delicate and private nature of the parental requests, it is incumbent upon the school to find teachers and staff of a specific type, appearance, and lack of propriety and shame – attributes that once proven are paid well for, even without counting the various 'benefits' said staff enjoys, either with their students, their students' overly involved parents, or each other.
Apart from the foregoing, in general form and function, Penngrove runs like any other university – having semesters, grades, homework, finals, etc…. But even when such topics are taught, and ideas are at issue, the school's more salacious aspects are never too hard to find – playing out from classroom to classroom – the dean's office to the phys ed locker room – the students and staff of Penngrove being forever at play.

Campus Stories & Series

Click The Images Below to Select Your Chapter!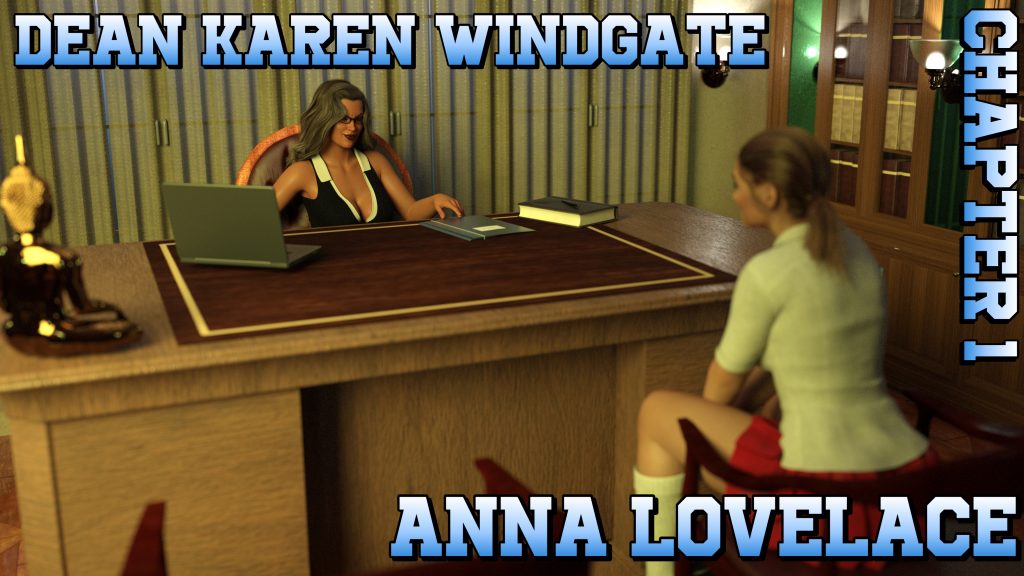 Anna meets with Dean Windgate, on her first day at Penngrove.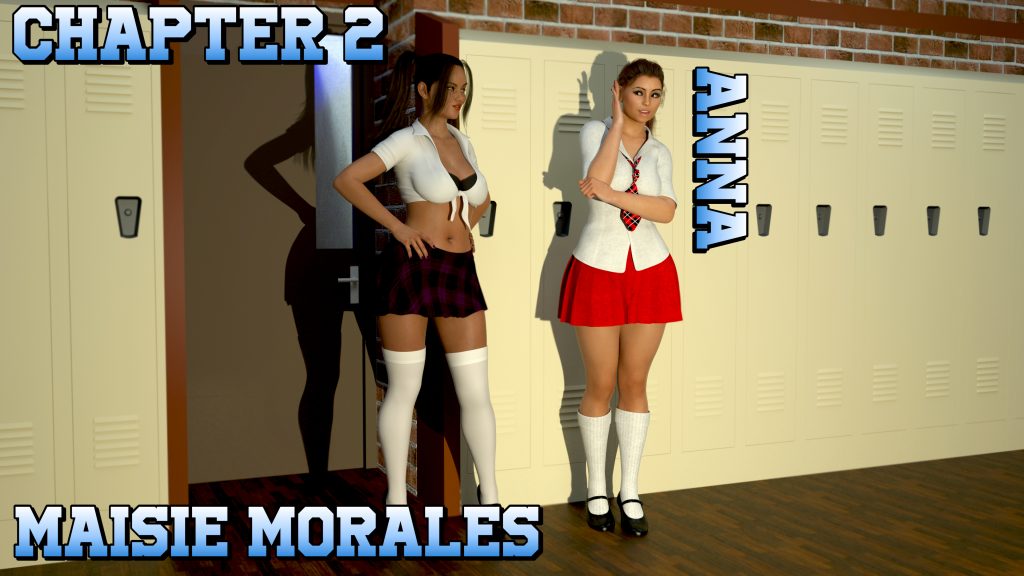 After class, Anna finds herself in an unexpected confrontation with a classmate named Maisie. One that brings her to the edge of quitting Penngrove on her very first day.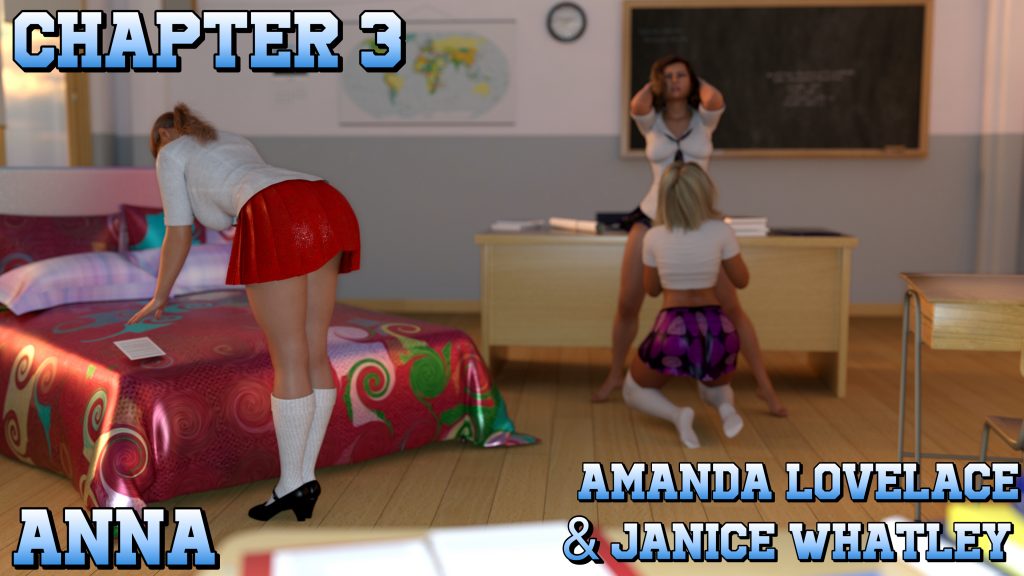 When Anna gets home to tell her mother about what happened with Maisie, she finds only a hand-written letter. One that tells her of her mother's struggles to fit in when she first arrived on Penngrove's campus.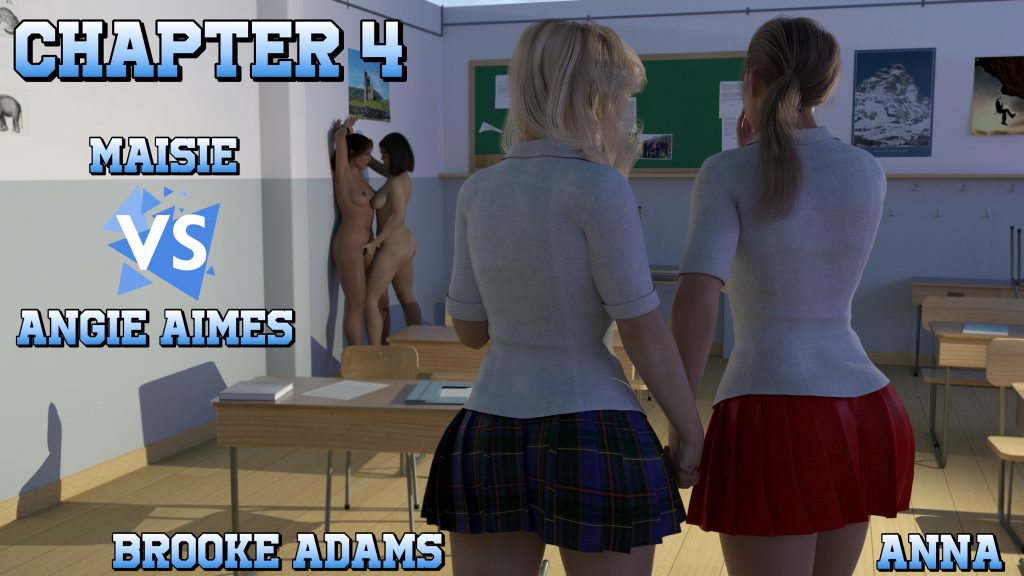 Emboldened by her mother's letter, Anna Lovelace returns to Penngrove, only to find herself once again singled out. But just when the weight of that isolation threatens to break her spirits, she meets a new friend.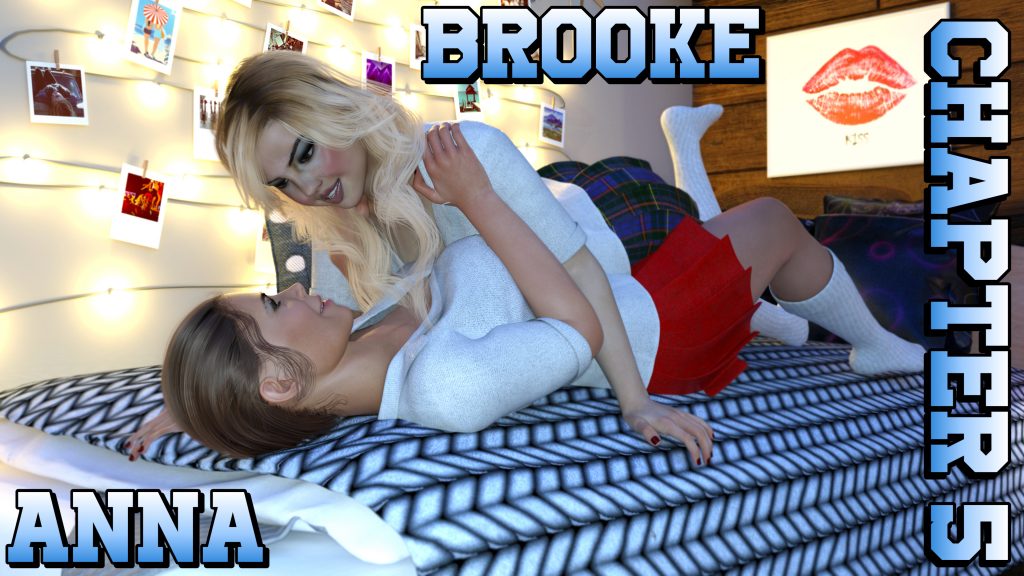 Coming Soon!

Description: Brooke continues her role as mentor, as Anna becomes her roomate at Penngrove's Ladies Dorm.
The Idea: I have a specific scene planned here, in which I want to basically plant the seeds of a romance between Anna and Brooke. But am thinking about adding a short tussle to the chapter to give it a little more teeth. Will that addition take the story off pace and path? Still trying to figure that out.
Also, I am planning on introducing the villain of the Lovelace tale, Emma Whatley here. The daughter (Emma Whatley) of the blonde student (Janice Whatley) that Anna's mother (Amanda Lovelace) mentioned in her letter.

Coming Soon!
Description: After almost a week of learning how Penngrove really works, Anna comes to class ready to show the school she isn't willing to be a pushover anymore.
The Idea: I think this story is a good example of how this series is more fight-adjacent than those I traditionally write. Drawn a little more from the fantasies you'll hear on FCF and Trillian than full struggles.
This chapter is going to basically be a one-sided schoolgirl pin and facesit while the professor watches. A scene that sounds hot to me, and that I am very excited to tell.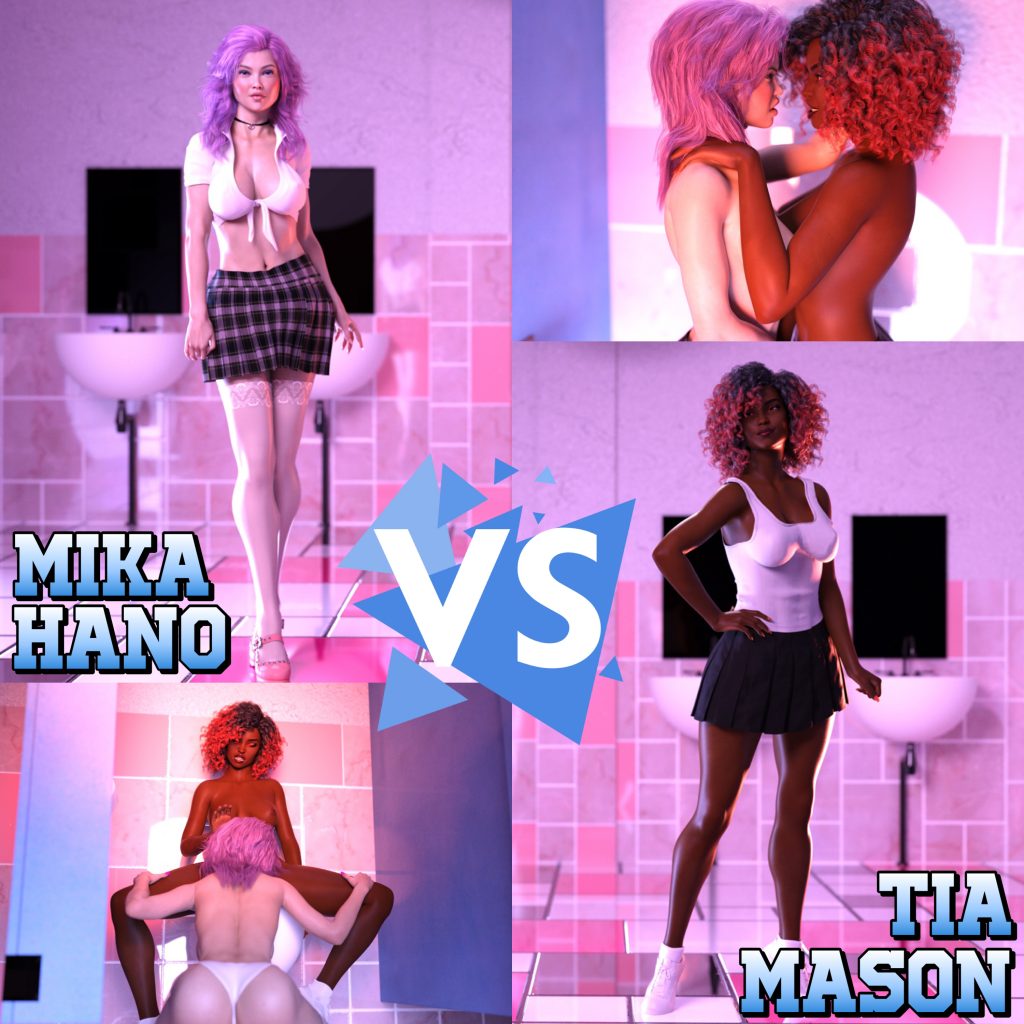 Style: Sexfight
Description: When two students find their friendship torn apart by a threesome gone right for the invitee and wrong for she who invited, a cold war starts. But when the ice suddenly melts, there is only one question that needs to be answered. Which student would really cum first?
The Idea: This story will be the first standalone Penngrove story. Meaning, that it will be the first story in the Penngrove series that isn't centered around Anna Lovelace, and does look more like my other tales.
The whole Penngrove concept was invented, in part, to skip having to introduce the idea of cat/tit/sex fighting to the characters in the story. As by the school's nature, they already know. This story shows a little of that, as the girls, when the story starts, are coming off of a sexfight, and dealing with its consequences.

Want Something Else? Keep Reading!