About the Author
This is Sandcastles/Luffy316 (the luffy name is a little dated but it's all over the place by now). I write a lot of sexy/smutty/erotic fiction for hire and for fun, with wrestling, competing and fighting being one of my biggest interests over the years. I've written a lot of them so far, so look forward to them having interesting twists, fun details, settings or stories to them to make them a bit more interesting.
Not many other writers will have goblins wrestling, prehistoric war-priestesses dueling alongside their giant pets, or lesbian sumo wrestlers becoming rivals and lovers simultaneously. What can I say? I've done a lot of these and I love to see some variety in the medium.
There's a lot of things that make fight fiction sexy. It's a very primal response, with fighting and fucking being about two brain cells apart from each other. There's a sense of definitive worth involved, old instincts making us invested in who wins and how.
We've started to become used to media where the heroine wins, because Superman can't die. Then the Superman franchise is over and evil takes over the world and there's no more comics to make money off of. In fiction and, particularly things like sports and pro wrestling, your morals don't matter.
The right person can be beat down and a righteous champ can be dethroned to keep up the drama and make people angry but excited. Fighters are forcefully being into submission holds, showing off their bodies in ways they would never do in sex or modeling. Whether a smaller woman beats a bigger one with dirty tricks or raw skill always remains to be seen, able to be turned around with one theatrical twist at the perfect moment. However rough or violent the fight gets, these women are fighters; they've consented to all of this, bravely stepping up to show that they are confident and aggressive, both appealing traits to any lady.
It's an extra layer when combined with sex, giving a reason and a contest to be invested in on top of the already interesting sex. Sadism and masochism get involved and the shock those entail, except that most of the stories will have each fighter being both roles at one time or another as the tide turns again and again. You ride the ebb and flow, feel and imagine every blow, then quietly hoping your favorite wins; after that, it's just the notion of celebrating with the victor or consoling a vulnerable loser.
Contact:
This author can be contacted at: luffy316@hotmail.com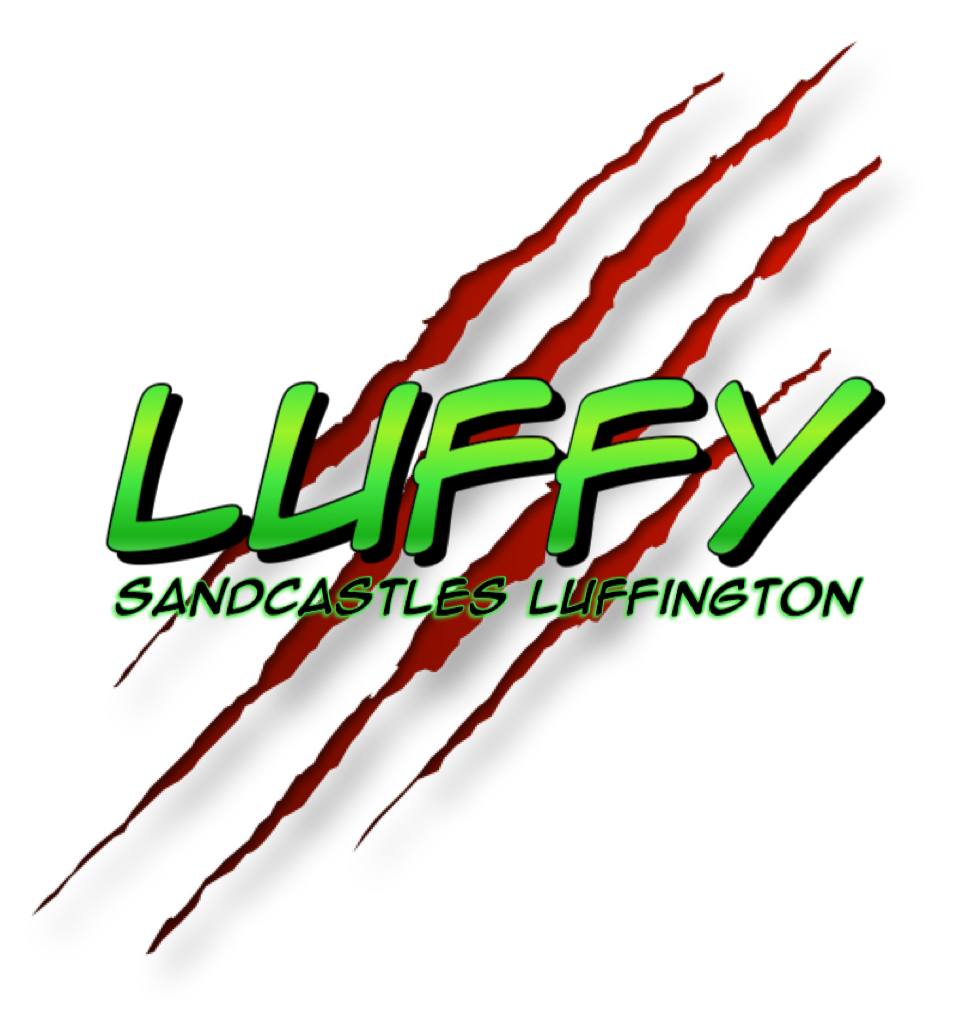 Want More?
Or delve into the hotness of his Hentai Foundry page!

Luffy316's Stories:
Celebrity Fights

When two of Hollywood's hottest starlets find each other's ego and attitude too much to bear, they lunge. They fight. They settle. With the winner taking pictures of her defeated rival, just to make sure she doesn't start any more shit.

Emma Watson and Kristen Stewart work out all kind of bad blood in front of the club patrons and in a ring perfect for they two.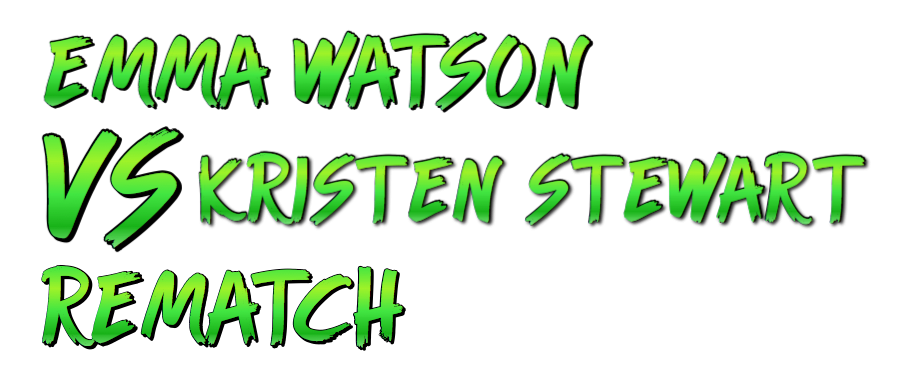 Emma Watson Stewart go at it again!

Our two history-rich starlets decide to have a spar to prepare for an upcoming move. And though their boxing match starts friendly, it ends anything but.

Other Stories

When two work rivals can take not another second of the other's presence, they war long — they war brutally, until one of them has been utterly destroyed.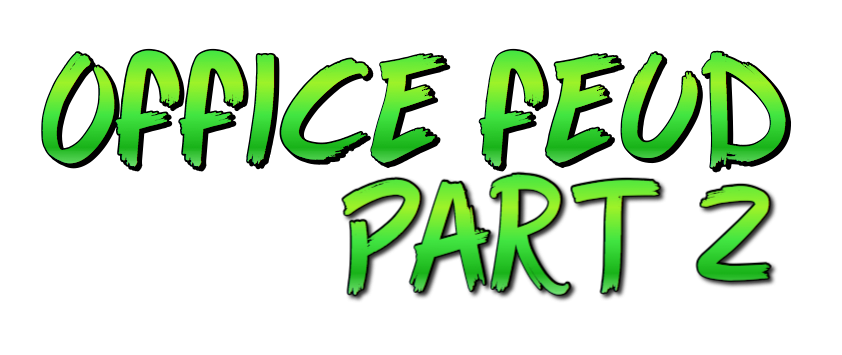 Their first battle was brutal, exhausting, and terrible. But where most women would wilt and wail at the thought of a second engagement, these office rivals dive in, head-first.

After a supermarket buggy bump, two women of different races meet and let their wild sides take control. They, both Indian and Caucasian Brit battling to drain the other's breasts of milk — and in the process, deny the other's baby nourishment.

Two rival yoga instructors, a mat, and a camera is all this story needs to get your Downward Facing Dog or Triangles excited.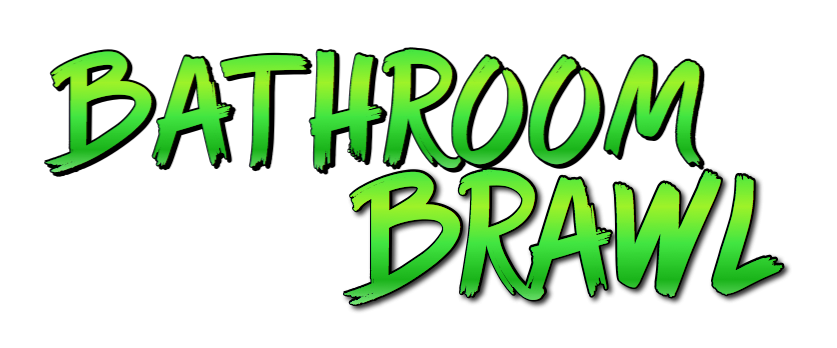 When the animosity of an Indian and Pakistani pair of rivals explode, they brawl hard. Curse worse. And give you all the racial hate you might desire.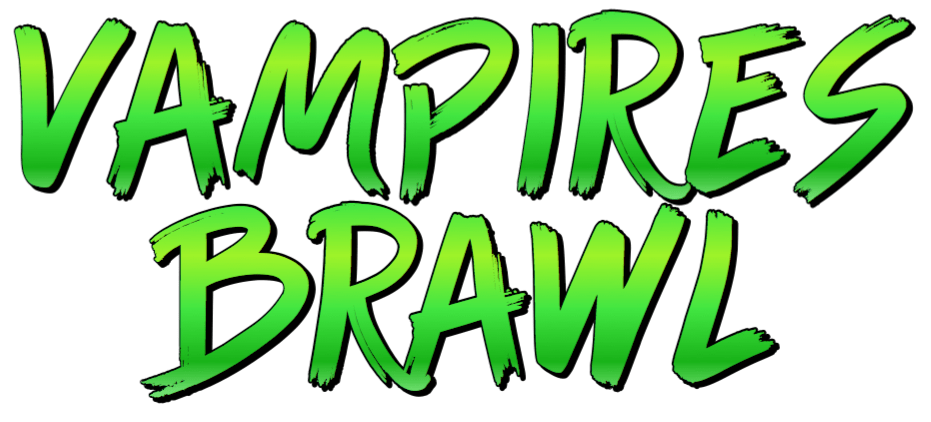 Here two sexy vampire ladies meet in the streets at night. Malevolent creatures like them don't want to share their territory, and one won't live to see the next night.
Special Thanks: This story has been provided by its commissioner: DerMonarch

In Victorian Britain, two young ladies fell in love with the same officer. Not willing to leave the good man to their rival, they send each other letters with insults first and finally the demand for a duel. This fight is fought with the weapons of a woman, knitting needles.
Special Thanks: This story has been provided by its commissioner: DerMonarch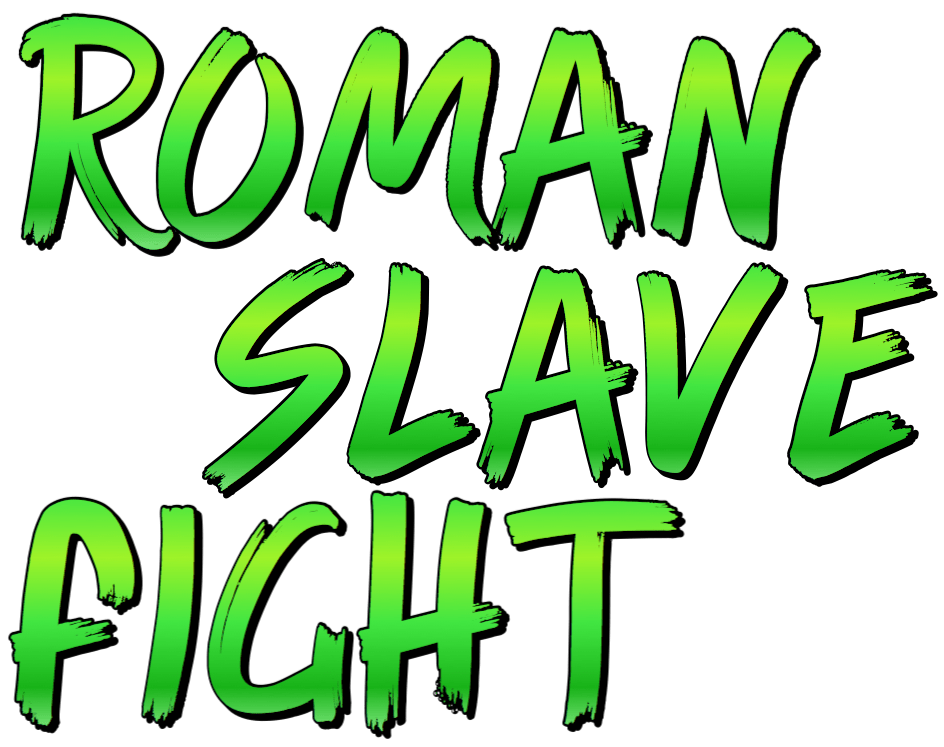 Two aristocratic Roman ladies have a heated argument. At some point, both are so angry that they want to solve the dispute by force and two slaves have to fight to bring the decision.
Special Thanks: This story has been provided by its commissioner: DerMonarch

Fiction Fights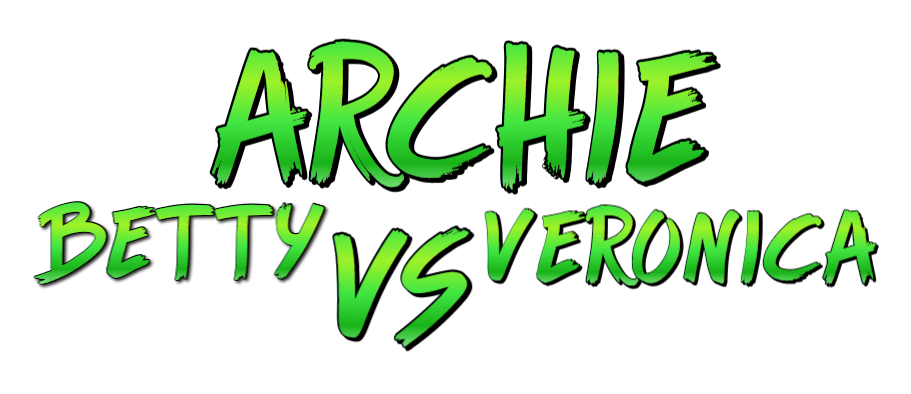 It is the oldest rivalry most of us can remember. Betty and Veronica. Two women locked in an eternal struggle for Archie's heart. Until this battle has ended, and the right to take him has been earned.

When Ariel finds a perfect pair of purple breast-covers she moves to take them. But before she can seize her new attire, she must first titbox another young mermaid for the right.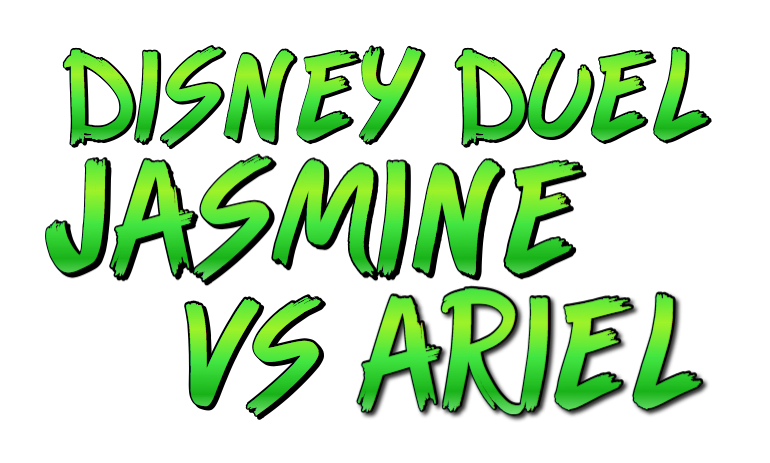 Alone in a castle for a week, Jasmine and Ariel talk each other into a titfight and then a sexfight to decide who controls within the walls while their men are away.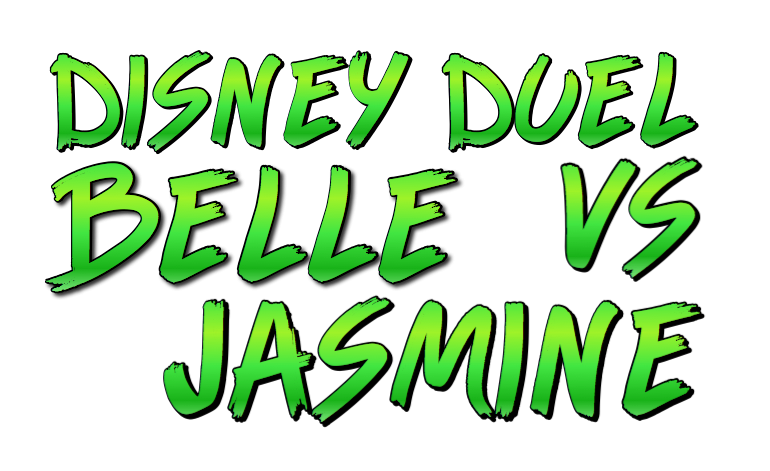 When their princes leave them, Belle and Jasmine waste little time before diving full-long into a vicious battle that leaves the loser's pussy drained and her ass kicked.

Comic Fights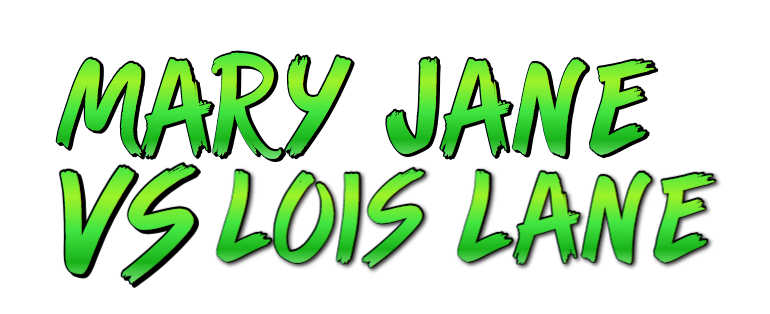 When "got you" questions turn into "FUCK YOU, BITCH!", Lois Lane and Mary Jane Watson tear into each other. And when the dust has finally settled, one of these superhero hang-ons will have her tongue clit-deep in her victorious rival's sex.

Who gets Peter? Who truly deserves him? Who ends up face-deep in the other's sex? Read and find out!

When Sue Storm returns to the Fantastic Four, her first self-assigned mission is to remove Crystal from the team's ranks. But when Crystal refuses to leave, a battle for membership ensues. One you absolutely cannot miss.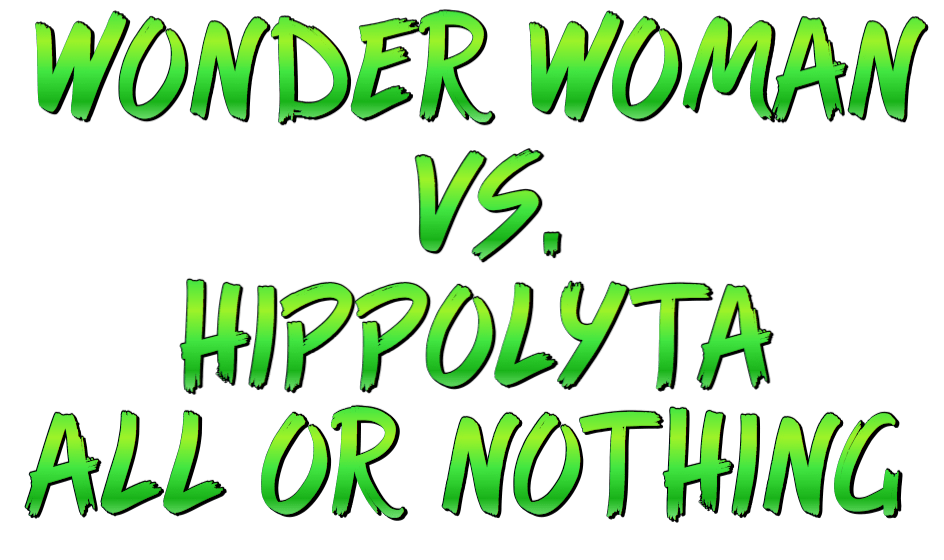 Diana shrieked as the tough leather boots crushed her chest once again, sending her toppling over the ropes. The crowd cheered at the powerful blow that left Diana laying face first in the sand of the arena, groaning and just slowly pushing herself back up. She had hardly lifted herself up when she heard the audience cheering and clapping ominously. Diana lifted her head, looking around in a daze while Hippolyta nimbly climbed to the top turnbuckle and leapt after her daughter.

Game of Thrones

When Tyrion's new wife and former lover are forced to come to grips with the short-cumings of the Lannister to which each has claim, a red-hot battle ensues.

Daenerys may have her sun and stars, but in the eyes of one of the Horse People, she is still an outsider — an unworthy one at that. That is until she who believes as much tests the white-haired Targaryen in front of Khal Drogo and the tribe.

With the threat of the Sons of the Harpies everywhere, Daenerys sees possible treachery even in loyal allies. Such suspicion drives her to confront and engage the beautiful Missandei, A Battle that leaves one of the two women in cuffs and the other lost in her own thoughts.

Jealousy, madness, and rage have taken Lysa's mind. Such ailments driving her into accusing and attacking her own niece! One that fights back, when words can do nothing calm her aunt's terrible storm.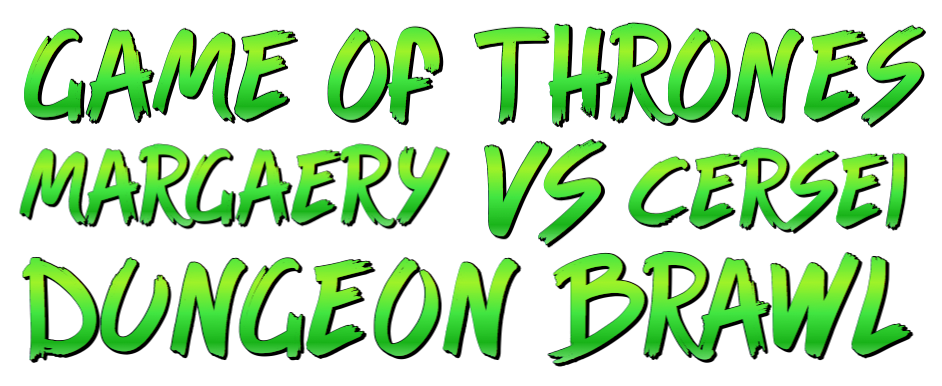 "Fuck you!" Cersei hissed simply through her mouthful of pussy. "I hate you! I'll destroy your little flower like a fucking weed!"
"Your used up twat is nothing to me!" Margaery snapped back as she drilled her pinky nail into the base of Cersei's clitoris. "You're old and weak. It's time you made way for the new blood."
"You can't be the new blood if there's none left in you!" Cersei seethed, but she was cut off as she threw her head back and gasped. It wasn't what Margaery had expected, but her oral attack paid off when Cersei shook intensely from her orgasm.

"AOOOH!" Malazza gave a guttural howl as she doubled over and clutched her crotch. Daenerys quickly pressed her weight on top of her, pinning the nauseous assassin beneath her. One hand took Malazza's throat, holding her down and starting to choke her. Daenerys balled up her other hand and started to hammer it onto Malazza's naked chest, leaving the dark-skinned orbs to jiggle with each painful blow. Bruises were beginning to grow beneath Daenerys' hateful blows
"This is what you wanted?!" Daenerys snarled savagely. "You don't come after me and not expect a fight, you twisted little orphan!"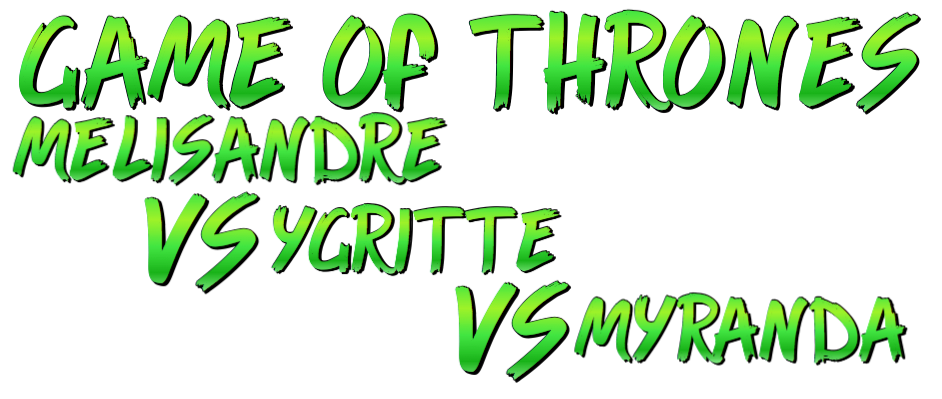 Melisandre fell and screamed as she clutched at the stump. With the sealing ice gone, it was spitting out tongues of flame and cinders to show her major loss of power. Ygritte continued to pursue her and kick her in between her legs (or what was left of them). "You'll leave Jon to me! He is mine!" she shouted down at the crippled priestess. She was ready to launch another attack when Myranda rose and grabbed her from behind. She grabbed the naked wildling by the chest and squeezed. Rather than stealing her energy, the dark entity began pouring her cold into her much like she had with Melisandre's leg.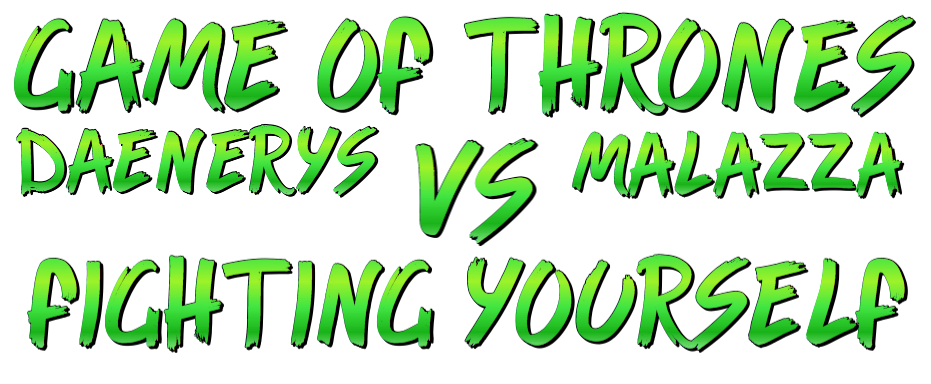 This revelation left them both stunned long enough that they charged together, clashing bodily and tumbling to the ground. They scratched and punched until the more hot-headed half found herself stuck beneath her identical nemesis. The bladed Daenerys gave a quick slice across her double's throat, getting a sharp gasp from the top duplicate. The one who had opened the wound was already feeling the wave of exhaustion washing over her while the injured one's eyes went wide. The amplified feeling of her throat being slit while staying alive was flooding her body with pain, but she seemed to have picked up on her opposition's trick. She forced a large mace out of her other hand and brought it crashing down on the other's face.