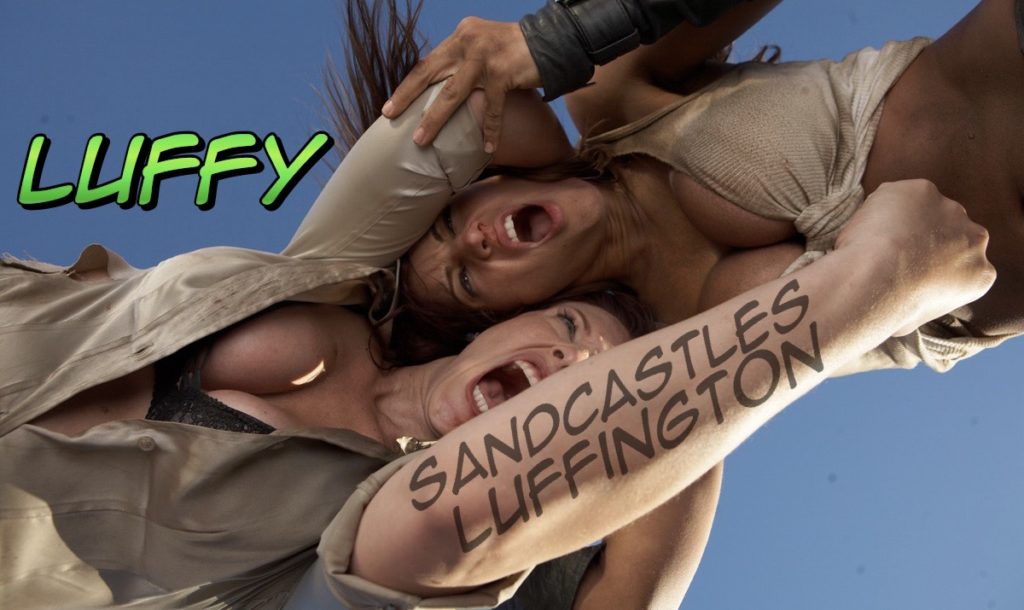 It was the 1920s, Shanghai. It was a place and time when profiling was difficult not to do, even if one made the effort. Beneath the surface of the city was a world of lawlessness. One would argue this of any large enough gathering of people, but Shanghai had made itself an exceptional gathering of opium dens, consistently and frequently smuggling the drug overseas. This drew in greater activity at the ports, especially from foreign businessmen of all breeds. Along with drugs and legal trade, this opened up an active business between the sailors, businessmen, travelers, and criminals of Shanghai. That ancient business being prostitution, one of which Madam Wu was queen.
At this time though, it seemed a "former" belonged before "queen," as she and her girls were not doing the once booming business they had been. Wu's business was way down, ironically due to the Europeans she did so much of her trade with. They had bought her exotic beauties to own for the night, who she trained to utterly satisfy their men while leaving them wishing to come back for more. What was more, she saw that they were treated right, being fed and clothed (none of her girls without a traditional Chinese dress, some manner of qipao or cheongsam) as well as under her protection. This included bouncers around her brothel, but the apartment building she worked out of, but also teaching her women to take care of themselves in a fight when needed, most notable training in martial arts.
It was a the Brits themselves that were undermining her business, though. The businessmen who took more permanent residence in the area established their own brothel, though rather than Chinese girls they filled it with their finest European prostitutes, helping the merchants to slake their homesickness with a hometown whore of their own. Mistress Isabel ran this brothel, and unlike the slim, gracefully shapely body of Wu, Isabel was voluptuous and tall, a full-bodied blond with full bosom and hips. Her girls were similarly proportioned to the Asian girls, and between their homeland appeal, fuller bodies, and better funding to provide them with all manner of lingerie, bodices, gowns and the like, they rapidly undermined Madam Wu's reputation and income from both local and foreign business.
There was major tension between the whorehouses, and fights between the girls were scarce but fierce. Wu's general order was to ignore the European sluts and let their popularity diminish on its own, but she knew she couldn't stop their every feud. Some of the Johns had even picked up on the tension, some known to hire one from each house to meet at one location and enjoy the fight that often ensued.
It was months into this feud when Wu caught wind of Mr. Wong's business. He was a wealthy landlord in Shanghai, owning a number of buildings in the city and one of the more wealthy and (surprisingly) legitimate businessmen of the area. He had owned the apartment complex that Isabel's brothel worked out of, though they had bought it out from under him eventually via their benefactors. Wu had known for a fact that Isabel had made him into their favorite customer, often seducing additional money out of him on their "dates." Wu wouldn't have been surprised if they had bought the building from him with his own money, and Wong had been one of their best customers.
Madam Wu called her girls together, all that weren't on appointments gathering in her master bedroom. Something had to be done.
"The British whores have gone too far, and for too long," Wu stated clearly to the girls. "They take our customers, and they take our territory. They overstep their boundries because they have wealthy businessmen behind them, spoiling them and making them fat and stupid like cattle. Tonight, we take every woman to their brothel, and we lay down the line. They give us back our customers and our land, or we twist their blubbery cow arms and take it back."
The women were riled up, shouting and cheering for Wu. Several of the women drew the switchblades or smaller weapons they held on their person, but Wu cut a hand through the air authoritively. "No weapons," she insisted curtly. "We're staking our claim, not starting a war. Standing against them is one thing, but I won't have this devolve into a random slaughter in the streets."
The girls conceded, leaving weapons behind. Wu and the majority of her girls, a good forty or so various Asian women went with her. At their head, Wu wore her newest dress, a figure-hugging purple dress, tight and formal slippers on her feet and dark hair tied into a bun. Her green eyes carried her strong gaze, and while a short woman like most of her girls, she walked straight and proud. Her breasts were simply C-cups, but one of the larger of her girls and a triangle cut out of the center of her dress as a window to her cleavage. Slits at the sides let her smooth and toned legs take long strides that showed the flesh around her hips.
The Gilded Truffle was a blatant symbol of their enemy. It was much like Lady Wu's own brothel, though with a literal fresh layer of paint. The entrance to the remodeled apartment complex was painted over in pearly white, lace on the sign in a continued pretense of regality. Wu's face remained steely, but many girls sneered at the signs. They were spoiled whores, these Euro trash, while they had taken their jobs to make a living, not because they chose to be sluts for their dirty fortunes. There was a pride they took in that, though they were sure the white women wouldn't share that view.
The Chinese troupe of whores reached the entranceway, a pair of large men meeting them at the doorway. The women didn't slow their pace at them, the bouncers watching them quietly for a moment before officially turning their gaze away for now. When the action started, they'd turn back quickly, but just to enjoy the show. Their job was to keep the rowdy men in line, not the women, they figured.
Wu reached the main floor, a wide area with a simple hardwood floor that had been laid out over the usual pat down dirt that was more common to the less well-furbished buildings of this sort. Various rooms overhead that would have housed small families in other cases opened and shut now and then, giggling and blushing ladies guiding widely smiling men. More of the women laid about on couches or leaned on posts in the general lounge, eyes closely locked on Wu and her girls. Many were adorned formal dresses, or ones like them apart from being modified to show off as much cleavage and thigh as possible. More were more direct, or perhaps just getting off of a client, wearing lingerie or simply walking about in their underwear, garters and stockings included. Each of them taller, far paler, and as chesty or more so than Wu herself. There was tension filling the brothel from wall to wall as they sized each other up, mutely competing in comparing who was the sexier, and if they could take the other if things grew a bit too intense.
"Madam Wu! A pleasure to have you in my house of pleasure!" chimed a graceful woman's voice. Lady Isabel was a fuller figured woman than any of Wu's girls by a landslide, embodying her girls quite well. She had long blond curls, bright blue eyes, and full pink lips, adorned in a layer of makeup thick enough to appear classy but light enough to suggest she did not need it to be beautiful. Wherever Wu was shapely, she was voluptuous, easily thirty pounds heavier but with it spread over her body in a flattering layer of softness. She wore a black velvet corset, her already rather massive breasts pressed tighter against her body, making them jut up and outward. The lingerie did its job of being both intimidating and alluring, as her breasts seemed like they were the biggest in the country right now. Several of the girls' eyes fell to them instinctively, but Wu kept her gaze on her face.
"There is about to be far less pleasure here, Lady Isabel," Madam Wu warned coldly. She would not stand for her pretense of pleasantries, though the fact of the matter was that almost no one really knew Isabel's last name. "We have come to discuss your business."
Isabel smiled gracefully, not losing her stride. "I knew you would," she said with a warm sigh. Many of the women around started to stand up or gather closer behind Isabel. Each band of women simultaneously gathered together and spread out as to not bunch together and get in one another's way. Eyes met matching pairs across the room, mutely challenging the other if things came to blows.
"And you answer?" Wu demanded calmly.
"We agree, of course," Isabel said, looking a bit surprised.
Wu's expression faltered a bit into confusion. "You do?"
"Naturally!" Isabel said, raising her hands in a mock-helpless motion. "It's only natural that things work out this way. After all, this is your homeland, so you surely know your place here."
Wu did not say anything. She would let the fat white whore run her mouth and explain herself, not take any apparent bait.
"So welcome, girls. We'd be glad to take you into our house in place of that dingy old one of yours," Isabel smiled. "I'm sure we have a place for you here."
"Tch," Wu scoffed. "We are an entirely different breed than your overfed cows. Why would we work among them?"
Isabel raised an eyebrow as her women blushed or muttered angrily. "Did I say I'd let them work among my girls? Oh no. I meant things like attendants to MY girls. Your place is clearly below our sort, don't you think? Maybe find some other places for you. Laundry wenches. Toilet scrubbers. Footstools."
The Asians grew outraged. "Please!" snapped Mai, one of Wu's top girls. "My father was a farmer! HE cleaned up after pigs, not me!" Some of Wu's women laughed over this.
"A smart mouthed little chink," sneered a British whore. "Spunky. With a face like that, we just might consider promoting you to toilet paper."
Isabel let herself smile a bit more at this as the others giggled girlishly. It started a flow of insults back and forth from both sides.
"Bitch!" cursed one of the Asians. "I'd slap you for that, but I don't want to get cow milk on my dress."
"At least I have something," purred a French whore, cupping her bulging tits at the smaller Asians. "I'm sure your chests still appeal to pedophiles, but not REAL men, I'm afraid."
"At least I can sleep on my back without smothering myself with my own tit flab!"
"A filthy mouth! Who'd have guessed it, when I can smell the cum on your breath from here?!"
"Just like I can hear the crabs crawling in your hairy bush, bitch?"
"Your brother didn't hear any when he was eating me last night, you slant-eyed gutter whore! At least I think it was him. You do all look alike, afterall."
"You bring a bunch of flat-chested, pig-faced boys to my home, Wu, and this is what you get," Isabel cut in casually, grinning at the furious-faced mistress.
"I'm sorry we can't all be spoiled, inbred housecats," Wu said coldly. "Puffing up your chests like fur to make people think you're bigger than what you actually are."
The heated words flew back and forth like gunfire, heating the lounge into a frenzy. One taunt added to the last and stuck to the following one in turn, snowballing out of control of even their mistresses, and they knew it. With that much momentum, it was going to turn the brothel into a battlefield.
"Get off my property, you dressed up sewer rats," Isabel sneered, strutting with her natural wiggle to her hips as she walked up to Wu. She stood with her tits almost at eye level of the shorter brothel-owner. "Or we will VERY physically remove you."
The bigger blond loomed over the little Asian woman, who looked up at the busty, heavy, but lovely woman. Wu let out a short, curt cry that confused more than startled Isabel in the split second when Wu shifted her stance, shooting her palm upward and letting the butt of her wrist smack into her jaw, Isabel staggering back rubbing her chin with a quick "AW!" of surprise. It was the ice breaker that sparked both sides into their whore war.
Each side suddenly shot across the room, a swift and chaotic action that promptly surrounded everyone with a hectic blur of combat. Women quickly locked up with a single opponent, clawing or grabbing hair or throwing sharp blows at each other. Once in a while, someone would be attacked from behind by another girl, but then another had the first's back to drag her off. When Karen saved Wanda by kicking Lei in the back, she simply left herself open to Lin leaping onto her back and wrapping her arm around Karen's neck in a piggyback chokehold. Their numbers seemed roughly even, duels quickly breaking out. It was a huge hodgepodge of chaotic combat, but in general Wu's women seemed to be favoring striking blows and kicks, using the light martial arts training they were familiar with, while Isabel's side were quicker to use their size advantage, locking up with grabs, tackles, and closer combat.
Wu found her eyes scanning the battlefield, singling out Isabel. She was the brains behind this, thick as they may be, and she was going to cut off this problem at the roots. She marched single-mindedly at her, as though unphased by the mayhem around her. One girl came from her right, shrieking and swinging one of the lighter chairs in the room at her head. Wu hardly seemed to have to look up to shoot a speeding punch at her, nailing her straight on the nose. "Aaaah!" she wailed and dropped the chair, stunning and holding her nose before Wu spun and threw a kick into her abdomen, launching her backward and onto her plump, pantied ass. One of Wu's slighter girls descended on the overwhelmed, downed whore and went to work on her hair, banging her head into the floor.
Isabel quickly regained her composure, clenching her jaw before moving towards Wu herself. She found herself halted suddenly, one of the Chinese sluts grabbing her by the arm to halt her. She swung a hand at Isabel's face, claws outstretched. She quickly found out that Isabel, for all the talk of her weight and pampered appearance, was not a pushover herself. She grabbed hold of the assailant's attacking hand, swinging her heavy hip into her and shoulder-tossing her to the ground with a loud bang, back smacking noisily into the unyielding wood. She moaned and tried to roll over to hold her back, but Isabel quickly stomped a foot into her belly. The attacking Asian let out a huge "HOOF!" as the air was forced from her chest as the heavy mistress walked over it like a welcome mat.
Just a few paces apart and surrounded by brawling hookers, Wu let out another battle cry and lunged at Isabel. She threw a high kick at her chest, Wu not what one would call a master but being well versed enough to have well since crossed the line from "taking classes at the Y" and into "an actually threatening martial artist." It was quick and graceful, but Isabel expected it this time. She took a half step back, experienced enough in her high heels that she didn't stumble at all. It kept her out of reach of the extended kick, but close enough that she could still grab onto Wu's leg. Wu had a moment to worry as she realized the same as her freshly fallen sister that Isabel was not the pampered peacock she seemed to be. The point sunk home when Isabel leaned down and forward, swinging a strong and meaty fist up under Wu's skirt and between her legs, knuckles slamming into her vag.
"OOOHHHH!" Wu's eyes shot wide and she let out a loud yowl of pain, her legs buckling and falling promptly to the ground, holding her pussy as it throbbed in agony. Isabel grinned over her. "Well guess that's one way to make a China doll open her eyes all the way, for once," she crowed, leaning over Wu and grabbing a fistful of her dark-colored hair bun. Wu winced and threw a kick at her knee, making it give out beneath the big woman. Isabel grunted as she fell to one knee, but then swung her hand forward in a shocking slap across Wu's face. The weight the woman carried so gracefully and seductively actually added a lot of force behind her blows, and Wu was knocked silly to her side again, groaning and holding her head.
Isabel laugh triumphantly and grabbed Wu by the diamond of her dress' cleavage, lifting up the dazed Asian into a sitting position. Wu was almost ready to blink some sense into her eyes when Isabel smashed a fist into her face, making Wu see stars as her head whipped back, glassy-eyed again as the white harlot grinned at her. "You were doomed from the start of this little tussle," Lady Isabel gloated, her painted face grinning proudly into Wu's. "Your girls as well, I see…"
The mayhem around them was starting to become more manageable now, it seemed. A few of the lightweights had been put out, surprises pulled, and opponents found that were starting to drag out their fights. For example, Jun was one of the youngest of Wu's girls, barely legal and a major draw for customers for that alone. She kept her hair short and her skirts shorter, and between her youth and life on the streets she was a real force to be reckoned with in the rumble.
She was a vanguard in the struggle, rocketing ahead into the initial charge and landing a rapid one-two fist and palm strike that leveled one of the spindlier redheads in Isabel's batch. She carved a swath through their lines, landing fast strikes but not sticking with one girl, mostly stunning them and moving along before they could regroup, leaving them to be taken on by another of the Chinese whores who quite suddenly had an advantage. A full-lipped, slim-hipped blond appeared behind her, raising a tall vase off the floor and over her head. "Filthy little chink tramp!" she shrieked, attempting to swing it down onto her while she wasn't looking. Jun instead spun around and struck at the inside of her elbows, making her arms give out and the vase suddenly drop on her own head. She went cross-eyed, hair littered with broken ceramics when Jun threw a roundhouse to her jaw, dropping her to the ground and out of the fight entirely.
Now, though, she was entangled with Lisa, a woman with tits so round they screamed of falsehood and a thick feather boa around her neck, its tail end nestled suggestively in her cleavage. The other end was wrapped around Jun's neck, Lisa pulling on it hard and strangling the younger woman. She was pulled close to her rival whore, the red-faced teen clawing and twisting viciously with her nails at Lisa's face and tits. The Euro trash whore did her best to bob and block with one hand, trying desperately to avoid the agonizing nail rakes long enough to outlast her and smother the girl out.
Betty, a woman who boasted a bit more muscle than the other women for her rougher treatment of her more selective but oh-so-eager customers, had managed to down a pair of short twins and dragged them up the stairs by an ankle each, punishing the back of their heads on the steps on the way up. They reached the small opening partway up the steps, turning with the intent to toss them back down and put them out of the fight, but Ping and Qing synchronized a kick into her bared abs, rewarded with a loud grunt and their fit opponent tumbling wildly over a banister the ten feet to the ground (or rather, to the table who so generously broke her fall when it snapped in half).
Back with their leaders, Isabel gloatingly shook Wu by her cleavage hole. "Enjoy the view, you foreigner shit. It'll be the last thing you see!" She took Wu by her hair and shoved her face in between her breasts, smearing it with sweat and forcing her nose into her pushed up cleavage. The corset was tight enough to rob her of her breathing space, Wu letting out murmuring protests as she started to come to, but clearly not quickly enough.
"THOSE are real woman tits!" Isabel sneered, still berating the rival whore. "Your little washboard chest can't hope to compete with these. You couldn't even fit a preteen's prick between those pancakes, let alone make a grown man cum without even dirtying your hands!" She gloated her sexual prowess and attractiveness over Wu, all in time with smothering the woman to the point of starting to see spots.
Isabel gasped aloud as suddenly there was a tightness on her throat. Eu-meh (a girl with a slim and soft body, but a face some would politely call "unfortunate;" anal was a big seller for a girl like her) had mounted her back, legs warped around Isabel's torso and using the stocking she had ripped off the KO'd Bella to choke the bigger harlot.
"G-Get off me, you ugly little monkey!" the white whore queen snarled, still holding Wu in place but reaching back with one hand, trying to grab hold of the interloper. She managed to snag the back of Eu-meh's collar, again showing her strength as she single-handedly whipped the girl over her head, smashing her into the floor. Eu-meh let out a sharp cry, holding her back as her eyes watered. Isabel started to move to follow her and punish her for intervening, but the ambush had been just the distraction Wu had needed to regroup.
As Isabel rose, Wu angled her arm to smash a heavy palm strike right into the corset, right where Isabel's belly was covered. The white woman gagged aloud, tongue flopping out and drooling a bit as her eyes went wide. Wu coughed as she pulled free from her rack, eyes suddenly ablaze as Wu grabbed the woman's breast in bitter revenge with her nails. She yanked hard, Isabel howling in pain and trying to pull back but Wu had a deathgrip on her. Her tits were mauled and tugged ruthlessly, Isabel finally grabbing at her wrists and pulling up on them, wrenching them free at last. She pulled the arms upward, putting Wu off balance with the taller blond. Wu stood on her tiptoes, just trying to stay on her own feet. Left with nothing else, Wu shoved her chest up towards Isabel's, ramming tit to tit and slamming hers upward. Isabel's breasts nearly popped out of her corset, gasping and letting go of Wu's hands suddenly. Seeing this weakness, Wu couldn't help but pursue it. She lunged after her and grabbed her corset at the cleavage point of her corest, pulling and spilling her breasts out of her top in a bouncing display of flesh. Isabel found her breath in time to shriek, trying to cover up her breasts as many eyes turned towards her.
Isabel was something of a queen to her girls, whereas Wu acted as their leader but still one of them. Isabel treated only the wealthiest of her customers, and only in private areas where the lesser customers could only dream of what tempting promises her bedroom held. It was, for almost everyone in the room, the first time anyone had seen her majestically huge chest.
The white woman's hands and arms folded across her breasts, fumbling to get her tight corset back over them but Wu was relentless, grinning proudly at her haniwork. "Here I thought cows had black spots. First I've seen one that is all white." Isabel's face grew bright red, actually too caught up trying to cover her chest when Wu tore her arms away, quickly driving a fist straight into her nipple. The big breast was mashed back, Isabel yowling in pain and doubling up a bit before Wu ran both of her sets of nails in hard, slow paths down her bosom. Her cries of pain clearly did not stop, pulling back suddenly and clumsily running from Wu holding her tits. Wu grinned proudly, letting herself enjoy the bigger woman humbled and humiliated as she'd punched through her mock-regal façade.
"Where are you running to, white cow!?" Wu challenged after her, marching briskly after her. "Back to your barn!?"
Wu barely saw the heel flying for her before it connected, smashing into her ribs heavily and throwing her off her feet. She scrambled back up to face her attacker, a leggy woman in black lingerie to match her hair. It was done up in a stylish bob, making her looking a bit like a flapper or a girl from a cabaret show. She certainly had the body for it, slender and leggy. She was a bit like Wu herself in that sense, except she noted with some dismay that her breasts were a good size or two larger. She wore heels, but not the stiletto sort. They were wider, flatter heels, not so sharp as a general heel but still looked like it had some weight to it, explaining the audible clacking sounds of her graceful steps even over the mayhem of the battle.
Ivy was indeed a former dancer, scandal driving her into this lifestyle but she savored it now. She did her job and did it well, flexible and a performer to put on a real show for her lovers, and earned the rank of what all considered to be Isabel's number two. She was glad to step in if it meant her mistress saving face, as well as beating down the whore who had just shamed her so.
Wu's eyes scanned the floor. Both sides had a good portion of their forces on the ground, either knocked out, hurt, exhausted, or wrestling/catballing with another girl. Cassie, a relatively flat-chested American (which is to say, C cups) in a now hanging open, half shredded nightgown straddled on of Wu's women, fingers tight around her throat and teeth bared, scowling hatefully down at the mature Chinese's face as she spasmed into unconsciousness like a fish on a dock. Aoi, nearby, outfoxed her own black-corset clad redhead opponent, sidestepping her and kicking a discarded chair into her legs, letting her tumble out of control to the ground flat on her face. Aoi quickly mounted her back and slammed her forehead into the hard ground, Red's eyes crossing briefly before falling fully KO'd. Aoi rose to spy Cassie a few paces off, not resting a moment before Cassie lunged at her, stepping right over the blond Barbie doll that had a Japanese teen in a traditional wrestling full nelson. Her own opponent squirmed wildly, their inexperience showing in how the blond's hold looked copied from professional wrestling, and that her foe could not escape it regardless of the fact.
Wu acknowledged one thing in her scan of the battlefield: things were breaking fairly evenly between them. Her side's speed and experience in martial arts was matching the Europeans and their brute strength, weight, and home turf. For every well-aimed karate chop, nerve strike, or acrobatic kick, there was a kick to the crotch, a claw to the eyes, or a fistful of twisted hair. It was a mixed blessing, mainly showing that more and more she had to ensure that she won her own battle. Or battles, as it seemed now. She'd lost track of Isabel and her wounded pride, leaving her to deal with her lieutenant for the time being.
Ivy approached her with quick steps, heavy-heeled shoes noisy on the floor all the same. She surprised Wu by swinging at her with a slap first, Wu just managed to bring up her arm to stop the strike, Wu finding the move to be not especially strong but quick, riding the momentum with the fluidity that rippled over every move of her lean muscled body. Ivy raised her eyebrows in a curt taunt before pivoting and swinging a kick at Madam Wu's knees. She raised her thigh enough to halt the kick, but again, just barely. Ivy stepped in closer, sticking her long leg between Wu's before thrusting her pelvis into her. It knocked Wu straight back over her heel, tripping her onto her back in one swift, smooth move, almost an aggressive pirouette of a takedown. Wu landed on her back, stunned and sore, but she had to admit, mostly impressed and surprised. For all her training, this woman's dancing alone was matching her in a fight. She hesitated to think of if the girl had been properly trained in martial arts.
She couldn't hesitate for long because Ivy never seemed to stop moving. She moved with a flourishing spin, whipping her leg around in a wide arc before taking it down like a graceful wrecking ball at Wu's face. She rolled aside desperately, Ivy's heavy heel leaving a dent in the ground like it had been hit with a low caliber bullet. Wu felt less guilty about the ache in her ribs from where she'd been kicked at that sight. Ivy raised her leg up from the kick, bringing it almost vertical and wrapping her arm around it, holding it there and smirking at Madam Wu. "Like what you see, darling?" she taunted. "Can understand why. You haven't laid a hand on me, while I'm already schooling your fancy kung fu bullshit." She let her leg descend again, cupping her breasts with a toothy grin. "Not to mention the superior assets, you're completely outmatched."
Wu regained her footing and took up her stance again, scowling back at her. Ivy went after her with another distracting, hip-waving advance as though it were going down a runway. She threw a few kicks at Wu's calves, the oriental shifting backward and defending with her own strong legs, skipping back a step before bolting forward with a straight kick at Ivy's stomach. She balanced on one leg long enough to halt the blow, then switched the already raised limb into a hooking kick at Wu's breasts. The toe of her heels connected, her tits mashed back by the strike but the asian catching her foot. She shoved it upward, taking Ivy completely off her feet with the push. However, Ivy again proved her acrobatic prowess, flipping completely backwards. Again her heels clacked hard into the ground, taking a large step backward before planting her hands on the ground and flipping forward, heels hammering downward at Wu again in a fast arc that she just managed to step back from. Wu shot her own kick at Ivy's side, but she raised her leg once more to catch it. She contorted her leg to bend over Wu's, twisting it so that Wu's bent abnormally. Wu's face twisted in pain, struggling just to balance before Ivy's heel crashed down again, taking Wu's leg with it. It whipped Wu to the ground, head banging on the rough ground and Ivy cackling again at her.
"You even know how to use those little chopstick legs of yours, China doll?" Ivy goaded. "I think it'll be MOST appropriate if Isabel just bought out and gave me YOUR whorehouse after this little showdown. We've even got similar bodies, just that mine's superior in every way! Maybe I'll take some of your dresses, if we can fix them to fit my bigger bust and longer, stronger legs. But don't worry, if you give up now I'll keep you around, something to entertain the cheaper, dirtier customers. Maybe as a personal servant to me, to keep me entertained. Of course, I'd have to teach you to dance with those pathetic string bean legs of yours."
Wu suffered the insults as she got back to her feet. Legs and body ached now, barely starting to ignore the headache from Isabel's own damage. She was sweating and her dress off kilter, showing more skin than she normally meant to. Still, she took up another wide-legged fighting stance. "Are you ready to shut up yet?"
"Hm. And I thought they said you chinks were supposed to be a smart race," Ivy dismissed her courage. The girls traded kicks again, halting each other's advances skillfully with hands and legs. Wu did a better job this time at keeping her form, trying her best to keep Ivy from setting their pace but the woman seemed to fight fluid and smooth regardless of the beat to the song, she supposed.
At last, Ivy broke the flow with a hip bump to Wu's pelvis, knocking her a pace or two back before she threw a high heel kick at the oriental mistress' chest. Wu surprised her by raising her leg to mirror the move, sole meeting sole in a sudden stop. Wu felt the other girl's wide heel connect with hers, rattling her leg muscles but shoving her foot back at her all the same. Ivy stumbled for what seemed to be the first time all night, legs scrambling to maintain her balance. Wu lunged in low, lashing her hands at Ivy's legs. The dancer skipped a step back, seemingly dodging it only to find that Wu had gotten her fingers into her stockings.
Wu pulled hard in both directions, dragging Ivy's legs apart and ripping the stockings at the same time. Ivy kept herself from falling, acrobatic to the end, a moment of relief on her eyes. It quickly vanishes as she sees her position, almost in a split position save for a good 6 inches off the ground. She was practically spread eagle, and with room to spare for Wu to follow through. Ivy's eyes shoot wide, lips just starting to form the word "no" when Wu smirked cruelly and took a half step forward, then shot her foot straight up into Ivy's unprotected cxnt, accurate enough that her toes jammed partway inside the vulnerable dancer. Where she'd planned on a desperate "no!", Ivy was left with just an echoing "OHHHHHH!" as she clutched her pussy, collapsing to the ground forward and holding her snatch, ass high in the air.
Wu sneered down at her, throwing two handfuls of shredded stockings down onto Lily's head. The all but paralyzed Ivy didn't even blink, eyes and mouth still agape. "Say whatever you American whores want, but don't you even think of comparing your legs to mine," she scolded, lifting Ivy's face off the ground just for a moment using the tip of her toes.
"Stinking whore!" Isabel suddenly screeched at her. Wu leapt back in instinct, a whizzing sound coming as Isabel recklessly swung a blade down at where she'd been. It was a military officer's weapon, so generally more for show than for slaying, but it was fairly practical for the task all the same. Isabel wielded it like a cleaver, heavy-handed and clearly untrained with the weapon, but Wu had to acknowledge the danger. She saw a few strands of her hair descending through the air where she'd narrowly missed, and the shoulder of her dress hung loose between the struggle and a fresh slice from the blade.
"I'll gut you, you filthy Chink pig!" Isabel fumed at her. She'd managed to stuff her oversized melons back into her corset, though still seethed at the indignity. She was dead set on ending Wu and the shame associated with her as quickly as possible. Wu dodged around the swipes of the saber, but she couldn't match the weapon's reach against the bigger woman.
Unhappy with her odds and the turn the fight was taking, Wu worked her way back towards one of the walls. She all but backed into one of the bouncers, actively not participating in the massive catfight, and pressing herself against the wall near him. Isabel took another stab at her, Wu rolling gracefully aside and letting her blade tip bury itself in the wall. It was easily dislodged, but it brought Wu enough time to grab at the guard's pants, untangling his belt and whipping it off of him in a quick flourish.
Isabel turned to face her, surprised when the belt lashed across her cheek like a whip. Similarly, Wu was not experienced in wielding a belt in dire combat, but she needed some form of weapon and a direct application to the face seemed to do the trick. Isabel fumed some more, the sabre coming down in an overhead swing. Wu doubled the belt over in her hands, raising it to halt it from trying to cleave her in half. It didn't stop right away, more slowed than anything, and its tip still managed to reach between the diamond opening at her cleavage. Isabel and Wu's weapons pushed against each other as they leaned in and pressed their weight into the pressure. The women were intimately close in their test of strength through their weapons, leering daringly into each other eyes. Isabel was too close to try to try another swing, and Wu couldn't part with the weapon or risk a fatal cut from her foe. She threw several sharp kicks into Isabel's legs, bringing her to one knee and robbing her of her height advantage. Isabel grunted and winced from the pain in her legs, ripping the saber away from the deadlock. The blade's edge cut clean through Wu's top and bra, baring her chest as she brought the handle of the blade thumping quickly into Wu's temple. The blunt strike staggered her, Wu wincing as her vision blurred a bit.
Isabel crowed in triumph, taking charge and jabbing the weapon at Wu, trying to skewer the Chinese whore who just managed to shift and dodge around the flimsy blows. Isabel was disappointed to realize that Wu did not care that her tits were exposed by her strike, only impeded by her injuries she'd collected from her struggles so far. After a half dozen untrained stabs and a few harmless slices in Wu's dress, the martial arts mistress sidestepped one sword stroke and moved in before she could retract the blade. She shortened her grip on the belt she still gripped desperately, shifting around Isabel's back while she focused on her own weapon. She brought the belt up around her neck, having to hop up a bit to get it around the taller woman's throat and heave backward, Isabel gagging loudly and grabbing at the belt. Wu couldn't put much finesse into the straightforward strangling, depending on her strength and gravity for now. Her arms ached to hold onto it so long, but it gave her a bit of time to regroup and regain her wits, catching her breath and trying to shut out the pain throbbing in her head.
Isabel was forced to abandon her blade to grab at the belt, trying to wrench it away from her neck. It only did so much good, but bought her time to drag herself along the floor. "Die, Euro whore," Wu hissed bitterly, rather having left it at Isabel leaving as a matter of pride after the fight, but her choice to involve live weapons made her question that point now.
Isabel was brought to her knees slowly, choking and growing red in the face as she pulled at the belt and beat on Wu's arms with her fists. The fight clearly sapping out of the strangled white woman, she was worked into a dire situation. Realizing her struggles so far only delayed the inevitable, Isabel followed her instincts and reached between her thighs. She bent over, pulling Wu with her even with the air and strength draining out of her. She reached a bit further until she struck catfight gold, making her hand into a claw and gouging her nails into Wu's pussy, mauling and clawing for all the was worth.
Wu howled in sudden agony as the pain shot through her womanhood. She grabbed at Isabel's hand in reflex, forced to make the belt give way on its chokehold. Isabel sucked up a deep, grateful breath, but made sure she kept a death grip on Wu's snatch, knowing she needed to catch her breath. She stepped over her arm to turn, coughing red face twisted in vengeful rage as she reached up and tore Wu's hand away from her crotch, hurrying to rip her panties aside so her greedy talons could grab and claw straight at her bared, shaved pussy.
"I'm going to tear up that Chinese cxnt so you'll NEVER interfere with my business," Isabel swore raspily, strong fingers mashing and pulling away at Wu's experienced snatch. Isabel moved around behind her, grip twisting to maintain itself on her as she squatted just above Wu's head. "Not such a tricky little shit once I've got a grip on you, now are you?" Wu howled and writhed to Isabel's sadistic glee, but it wouldn't last long before she swung her leg up, the flat of her foot just above her toes slamming into Isabel's nose. It disoriented the already winded blond, knocking her backward. Wu kicked the blade across the room before both women scrambling a few paces away from each other, panting heavily.
Both Wu and Isabel were short of breath, sweaty, scratched and battered. Most of their girls were down by now, a few remaining and weary from their own struggles. They were injured or tired enough that they'd fallen back from one another, all eyes (that were still open) on their dueling leaders, especially since the weapons had been brought in to raise the stakes. The women caught their breath a few short seconds, regrouping. Wu's smaller but perky tits were I the open air now, her dress hanging off her upper body. Isabel maintained her corset, but it bore its share of scratches and rips from the fight, and didn't seem like it would last long either way. Their pride, business, and reputation to their followers at stake, both women let out sudden cries and charged.
Isabel struck first with a swift punch for Wu's face, the Asian ducked under it. She sent two quick, sharp jabs into Isabel's soft belly, the blond grunting quickly but grabbing Wu by the hair, forcing her face upward to see the European's angry glare before she hit her with a vicious head butt, rattling the Asian to fall back onto her shapely ass. Isabel sent a stomp for her chest, but Wu caught her bare foot with both hands, shooting a straight kick into her pussy. Isabel howled from the shocking pain, legs weakening but staying standing in another testament to the bigger woman's endurance. Wu kicked her in the side of the knee, bringing her crashing to all fours when she pounced on her back. Her martial arts was limited at this range, especially with the aggressive catfight it was rapidly devolving into. Style and grace were abandoned for the practical and instinctual urge to cause as much pain to the other as possible.
Wu grabbed Isabel by the hair, pulling back hard as if reining back a particularly busty horse. Isabel shrieked in agony. "Filthy Chink whore!" she raged, flailing behind her to try and get a hold of the rival mistress. She wound up with a hold on Wu's leg, pulling it forward and sinking her bright white teeth into her delicate toes. Wu cried out and thrashed, tumbling off her rival who quickly mounted her, grabbing Wu's arms and pinning them to the ground. She smashed her knee upward into Wu's groin, shaking the slender woman's body with the agonizing blow. "OHHHH!" she howled out, eyes forced shut as her features twisted in pain.
"Fucking slut! Come into my territory with your gutter skanks and try to drive me out, will you!?" Isabel ranted at her, wild-eyed in her bloodlust. Her blond hair was a mess, hanging and dripping sweat down on her enemy.
"Don't talk," Wu grunted back. "Like this is YOUR land, Euro cum-dumpster!" The Chinese fighter took her hatred and practicality before pride, spitting into Isabel's eyes. The white woman screamed in outrage as she was quickly blinded.
"UGH! Disgusting pig!" she screamed, clutching her face and rubbing her eyes. Arms free, Wu quickly grabbed and torn down her corset, the overworked and damaged garment ripping fairly readily from the large tits they'd protected. The big targets hanging wide open and Isabel too furious to care at this point, Wu sank her claws into one and her teeth into the other, gnashing at the nipple.
Isabel screeched in pain, large tender tits brutalized. She tried to pull away, but Wu locked her legs around hers in a delicate grapevine, limiting her mobility as she let her hands and teeth exploit the bulbous orbs. Isabel continued to writhe in pain, sometimes slamming her body down into Wu but with limited success, as Wu's grip on her tit also limited how quickly she could deliver the impact of the short-range body slam. "What, no milk in those udders, you filthy cow?" Wu hissed between her mouthful of titflesh. "Not even fit to be a cow, let alone a whore!"
Isabel was screaming, soon tears starting to flow from her eyes. Her cherished tits were bright red from the punishment, painted with claw and teeth marks like bitter loveletters from Madam Wu. She could pull at her hair, but it only made her teeth pull back further and harder on her thick red nipples. "LET GO! LET GO, you shit-eating little gutter whore!" There was anger, but far more desperation and pain in Isabel's voice. The demand quickly turned to a plea for mercy. "AGHHHH! GOOOOD! Fucking stop! Please! Leave my tits alone, I'm begging you!"
"Strip!" Madam Wu barked at her, teeth pressing down on Isabel's areola as if threatening to sever it from the tit if she could. Her nails twisted her other like a doorknob, leaving spiraling trails of claw marks. "Take that filthy costume of yours off. I won't accept your surrender if you're wearing that clothing like you're an actual human."
Lady Isabel paused for a bit, bit when Wu never slowed in her tit torture, she knew she didn't have the strength left and reached behind her back, untying the corset and removing it, Wu feeling the clothing fall off and land on her stomach before being tossed aside. "There! I surrender! Just stop!"
Wu chewed thoughtfully on her teat some more before removing her hand from the breast. She reached up and shoved Isabel's shapely body off of her, tumbling to the ground. She didn't release with her teeth right away, ripping at the skin one last time and making her shriek out as she crashed down, holding her agonized tits. Her whole body was dotted with bruises and scratches from the long struggle, hair a mess, truly shamed before both sides. Wu stood over her, visibly weakened and shaky to anyone watching, but at least she was still able to stand.
"Go, just go," sobbed Isabel, clearly miserable and defeated. Wu scowled at her quietly. "You'll leave," she instructed coldly. "Go right now, take any of your conscious Euro whores with you. Leave all of your clothes behind, though. Never come back here, and we'll send your other worthless whores back to you."
Isabel nodded weakly, waving to her girls. The last of her girls standing, about a half dozen, blushed or grumbled while undressing, baring their pale and similarly battered bodies. Isabel crawled a bit before she stood, making for the door. She passed Wu by, but suddenly spun around, swinging a fist straight for her face, the naked Isabel's own twisted in sorrow and rage. Wu leaned back, expecting as much of the cowardly woman. She leaned back further and further until her body formed an arc like a bridge, nicely showing off her tits stretched across her chest before swinging her foot upward, kicking Isabel square in the chin. The busty Eurotrash went glassy-eyed and crashed to the ground in a pathetic heap. The Euro whores stared in shock for a moment, but Wu picked up the belt from the ground, cracking it like a whip on the ground and screaming at them. "GO BACK TO YOUR SHIT FARM!" she barked at them, though she did so in Chinese. They still got the impression of "Get the fuck out!" message and ran for the door, still nude. The point was made all the clearer when there were wolf whistles and taunts and catcalls from the passerby out the window. Wu smiled weakly at them before seeing to her girls. She checked on all of them before she let anyone see to her own injuries.
There was a few days of recovery, those who weren't at the battle seeing to the customers and explaining what had happened. The girls of Madam Wu's brothel had taken over the Gilded Truffle, finding a large amount of money around the brothel to give back to Mr Wong, buying the land back from him and treating him to all the whoring he could handle. Several of the European women stayed, though under direct command of Wu, who remained strict with them but fair as any of her other girls. It was a prosperous day for house of Wu when they reopened the Gilded Truffle, welcoming old customers back that were lured astray by Isabel's intervention.
She more than made up for that, something of the Truffle's mascot. Wu kept her on as something of a broken pet, keeping her tied or locked up often, unless subject of some humiliation or menial labor. The day of the reopening, she was bound and gagged next to the front entrance, hanging by her wrists with "free sample" written on her in Chinese and English, subjected to groping, slaps, fingering, and worse by the mocking passerby. Wu would keep her on staff as well, though only for her most regular customers. So long as she remained bound up, they could fuck her for a penny a ride. Wu loved to keep her chained, leashed, or caged in her room when she had her own clients, forced to watch as men were paying hundreds for a night with the champion of the brothels.
The End

Thank you for reading! For more of Luffy's Stories: Click Here!