About the Author
How did I first get interested in female combat? The comic strip Modesty Blaise featured a story called "The Double Agent", a spy story which still captures my imagination to this day. It got me thinking not just about two women fighting, but also two attractive, identical-looking women fighting for their uniqueness and identity. This was reinforced by my later experiences with video games, and the concept of a "mirror match". Scarlett of GI Joe, another attractive cover operative, became another inspiration for attractive female combatants. Form-fitting clothing was also associated with both all of the above, and that quickly became a requirement for my fight fetish.
One day, when Internet surfing still required a dialup modem, I discovered Japanese women's pro wrestling or joshi puroresu. Here was a culture where the concept of women fighting women was not a mere fetish that fans were ashamed of. Rather, these women were celebrated for their athleticism and competitive nature. I particular, I paid attention to awesome athletes like Toyota Manami, Ohmukai Michiko, and Fukawa Yumi who were not only capable of pulling off amazing moves but were also physically attractive. I had the most fun after that playing Fire Pro Wrestling: Queen's Special. Particularly, I had a blast with the create-a-wrestler mode. It allowed me to customize the physical appearance, ring outfit, and movesets, and I started embracing what I found most enticing about girls fighting girls: skin-tight attire that enhanced the sensual nature of the physical struggle between two women. The wrestling ring also saw one-piece swimsuits being put to work in a different arena altogether from the competitive swimming pool. I trained as a swimmer in my youth, and had not thought of swimwear as having this kind of sexy angle to them until I started to see fit, athletic, and combative women wrestling in them. This was most pronounced in Japanese pro-style fetish wrestling, in particular of the kind offered by Battle Japan and Super Sonic Satellites, among other companies.
Despite all of the available media, I found that my imagination was still the most important part of my enjoyment of female combat. That's what I did with FPWQS, and what I have tried to do with my writing, by combining what I like best about the various influences I have encountered. I don't aim to be a pro wrestling purist, but if you enjoy unscripted, sexy (not sex-driven), all-girl prostyle wrestling, I believe you will enjoy my stories. Prostyle wrestling is ultimately a backdrop for me; I don't mind writing about other forms of wrestling, even catfights or brawls. What drives my interest is conflict between women, and not just of the superficial kind. I like to explore and develop character relationships as well as rivalries that grow or change with each match. Winning and losing are ultimately less important than telling the story!
Apart from story-telling, I also love world-building, and I have established a play-verse in which my characters live. I also have characters based on friends who inhabit this imaginary world, and some of them have started exploring different facets of this growing play-verse. It goes around the world, mostly between the US and Japan at the moment, but who knows what the future holds?
Thanks for stopping by to check out my work! I hope you will enjoy the rest of Rival's Rapture's wonderful site.
Contact: This author can be left feedback in his section of The Rivals Forum!
https://groups.yahoo.com/neo/groups/swimwrestle/info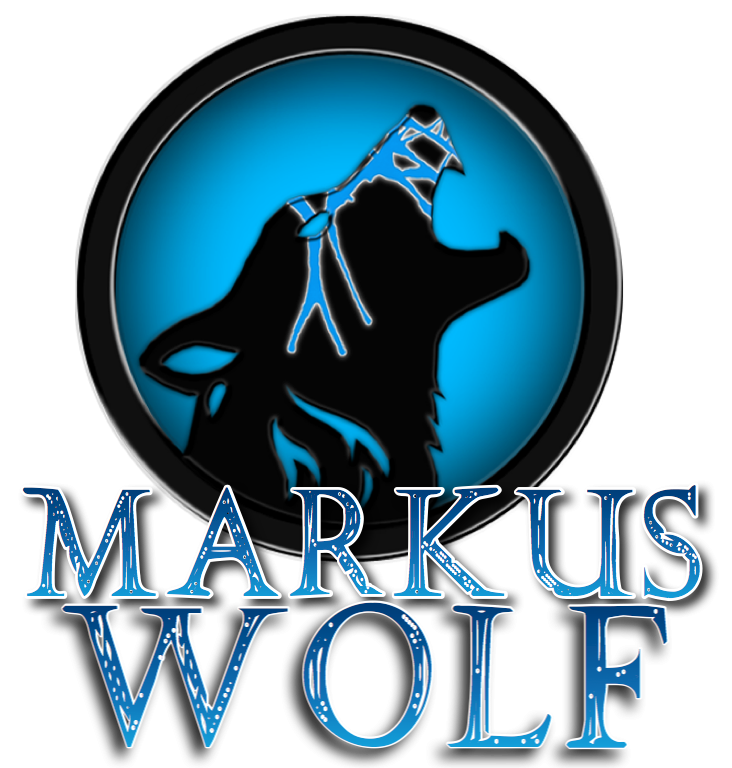 Markus Wolf's Stories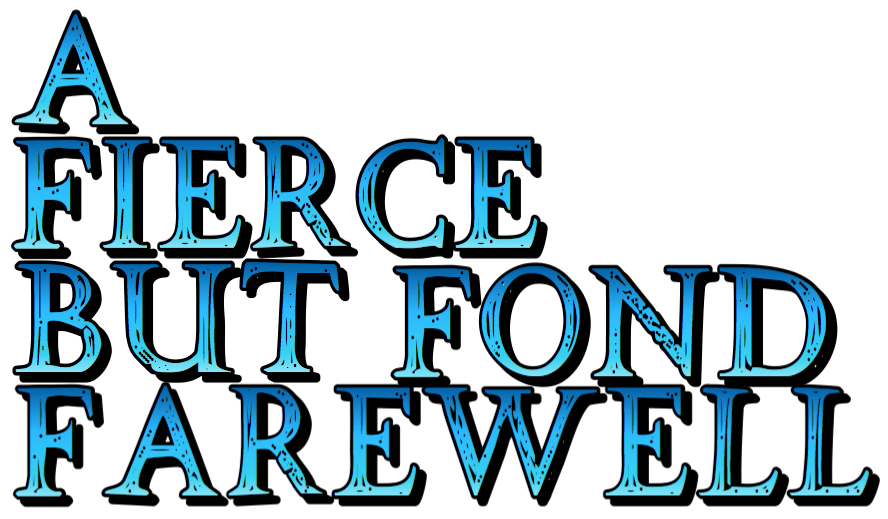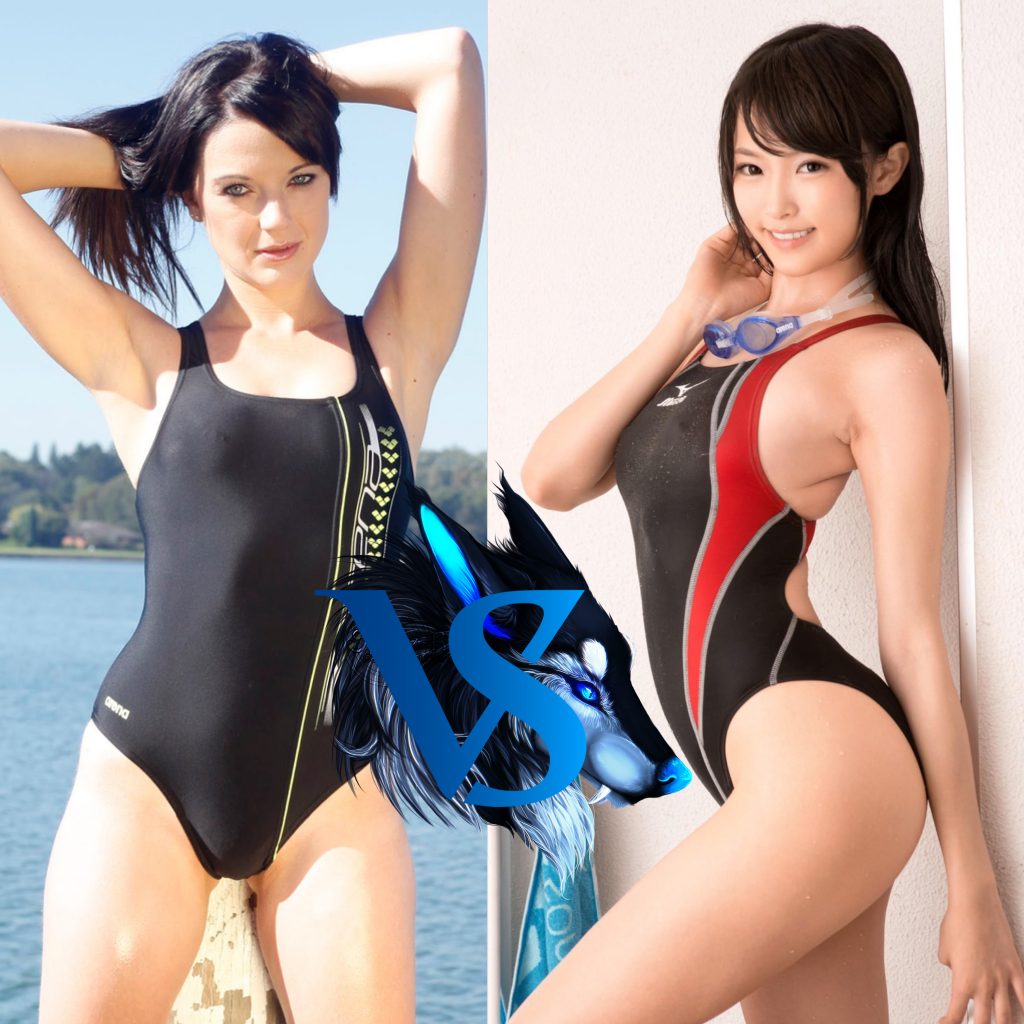 This is a battle of contrasts… two equally matched combatants with contrasting styles and personalities. Who will emerge victorious… the playful and sultry Miss SSS or the pretty perfectionist Kobayashi Rina (jp)?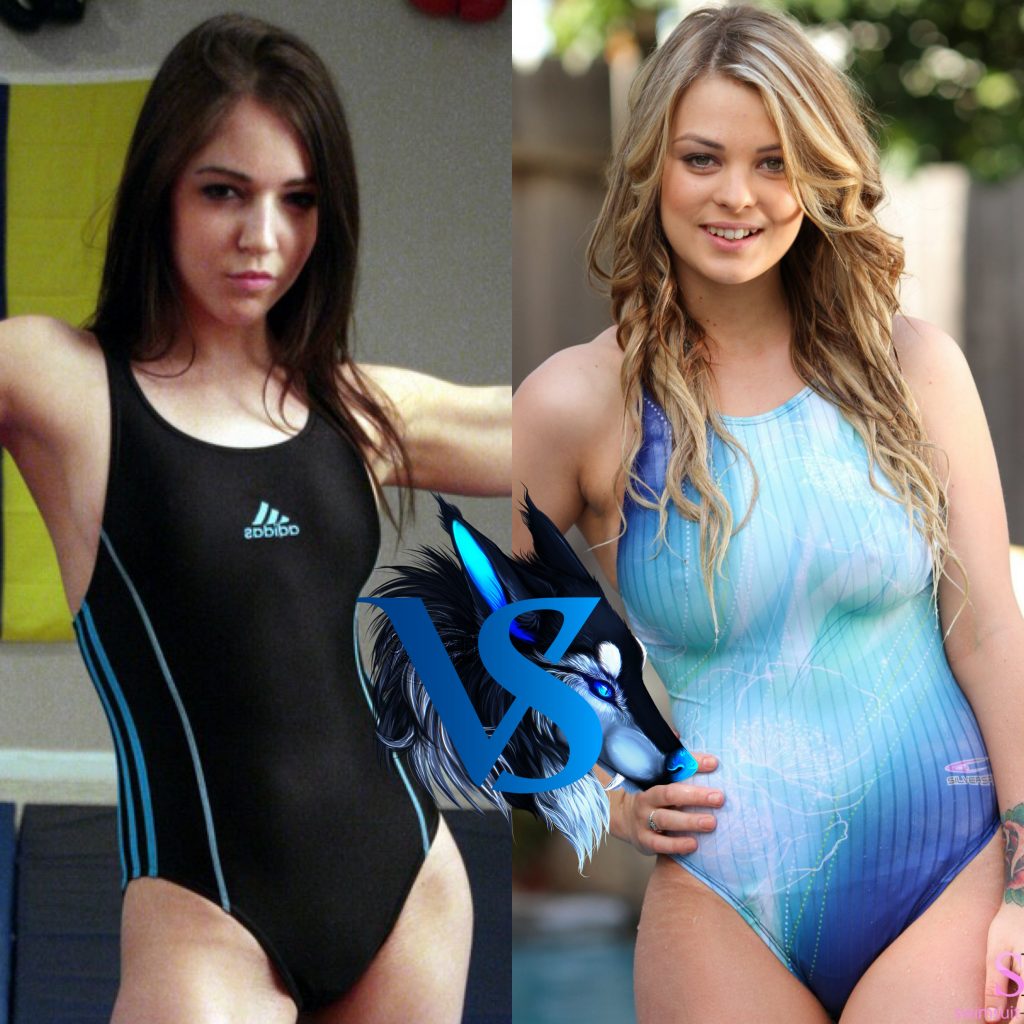 Model Credit: SleeperKidsWorld
A new all-girl pro wrestling fed has come to town, and it seeks a champion.
Sixteen lovely ladies hungry for the title of Queen of the Ring have arrived in the City of Angels to battle for honor of being crowned the inaugural champion of Battle Los Angeles.
They will do battle in a series of elimination matches until the best wrestler among them emerges victorious. Although all the participants have been announced, no one knows the exact order in which they will meet in the competition.
In the first of the matches to take place in the initial round of the tournament, Natasha Fox arrives from Atlanta, Georgia, to take on the San Diego-based Blonde Bomber, Jennifer Jones. While the Fox brings the cunning and sultry appeal of her namesake animal to the Battle Los Angeles arena tonight, the Blonde Bomber will prove no easy opponent given her reputation for powerhousing and a nostalgic glamor reminiscent of old Hollywood.
Who will make it one step closer to the Battle LA championship???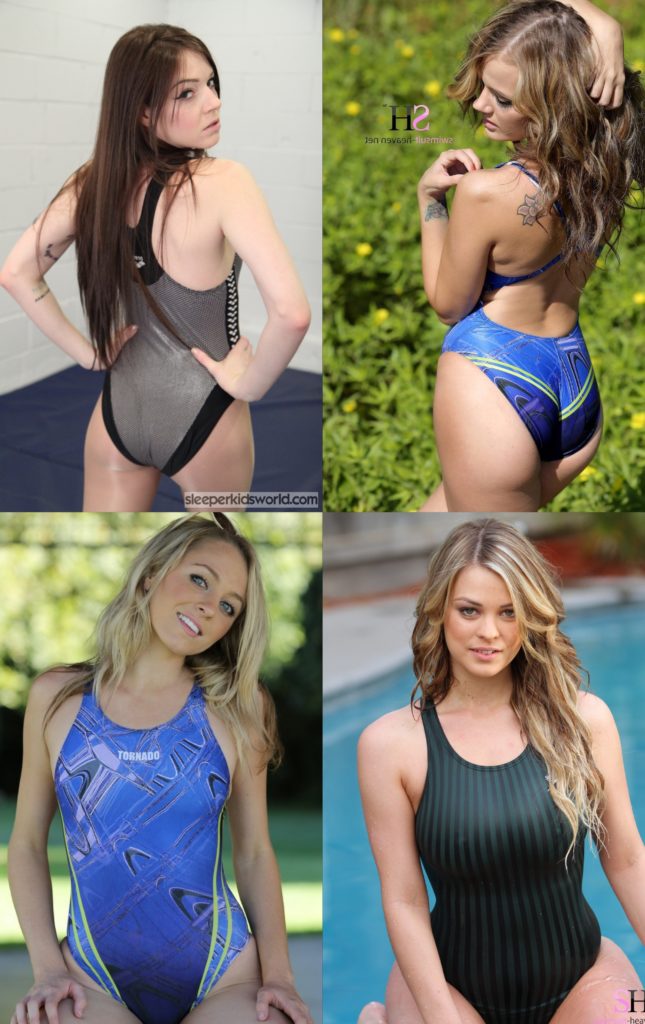 Model Credit: SleeperKidsWorld
"The crowd's appetite has been whetted by the first two matches of the inaugural Battle Los Angeles singles' championship tournament, and they are hungry for more. Backstage, the competitors meet again… how will ring personalities and feuds translate out of the ring?"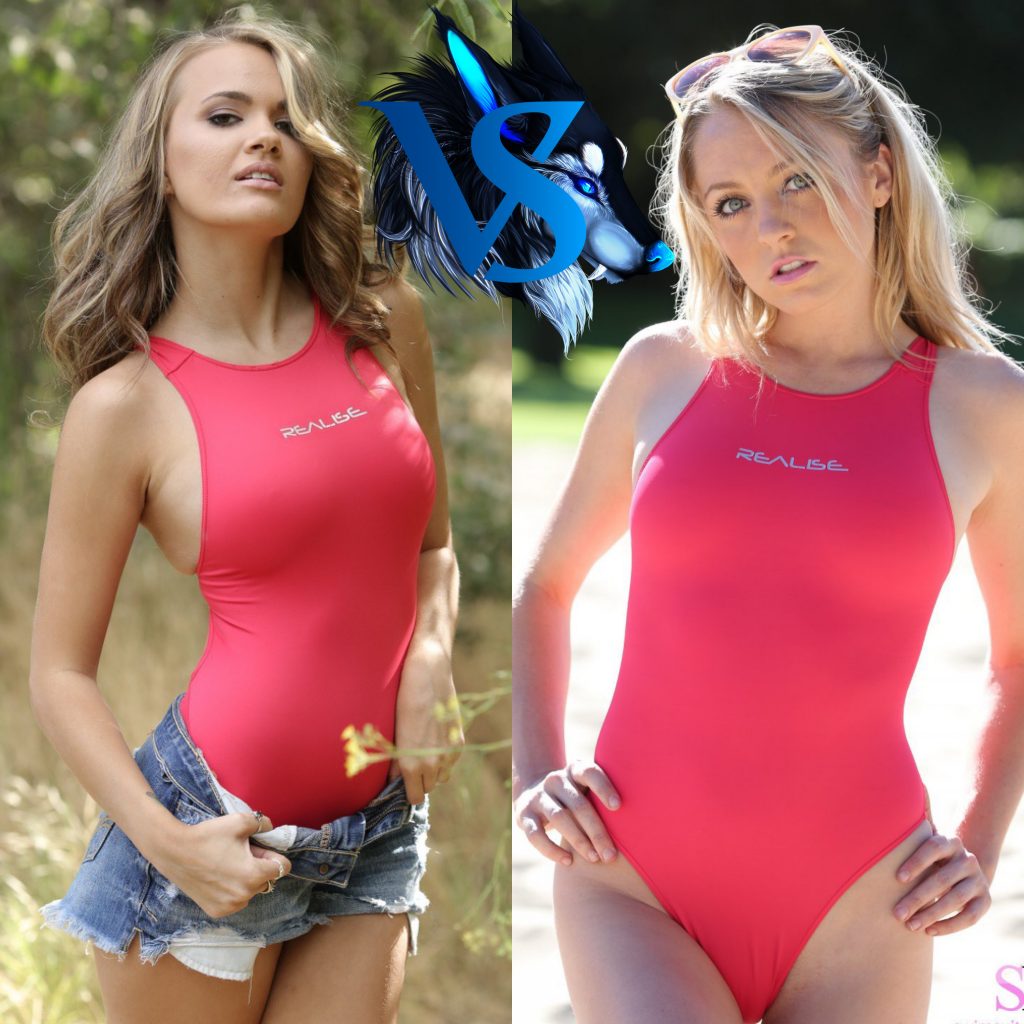 The tournament continues when Chelsea Summers takes on Brandi Martin in the Battle LA ring next. Both relative newcomers to pro wrestling, both Southern California girls, both identical in height and weight, both equally hungry for the win. Having recently returned from a highly successful stint in Japan, Chelsea is determined to bring her success home and demonstrate the results of her overseas training. Fans are wondering about the hard-hitting strong style that the blonde will bring to the ring against the equally determined but "Made in USA" Brandi; both girls stood out during separate Battle LA tryouts and have developed similar ring styles, making them seem to be natural rivals.
Who will prevail in this contest of similarities?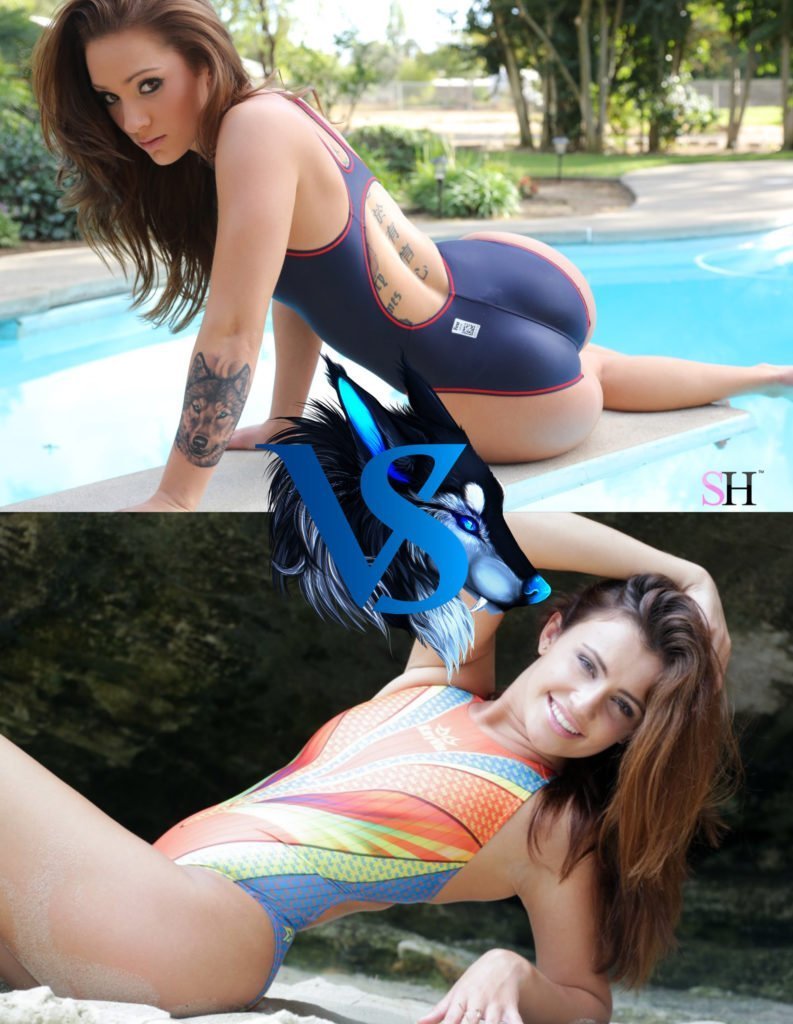 Maria Ferrari arrives from Italy to make her American debut in the Battle LA ring. A s4killed amateur submission wrestler, Maria decided to attempt a career in pro wrestling, and has succeeded in making an impact so far on the European circuit. She will face the similarly built Sydney Virtuous, an apparent newcomer from with little known about her. Despite their physical similarities, the vivacious Maria contrasts starkly with the somber Sydney. On paper, the Italian holds the advantage over the San Diego native, but will Sydney be able to upset expectations?

As the first round of the Battle LA tournament reaches its midpoint, the veteran and international champion "Mighty" Marissa Davies gets ready to grace the new company's ring with her formidable presence. The Australian Amazon has signed a contract to help Battle LA develop its talent and also win traction among serious wrestling fans. In the opposing corner, a rookie who cut her teeth in the sports entertainment world looks to make her first foray into the wrestling world. Expectations are low for Morgan Miller, but the newcomer is undeterred. In fact, she seems to relish being the underdog, believing it to be an advantage she can use against her fancied opponent.
For the fourth time tonight, the new company will seek to impress the audience in the stands. Will Mighty Marissa steamroll her latest opponent, or will the rookie make a splash at her expense?