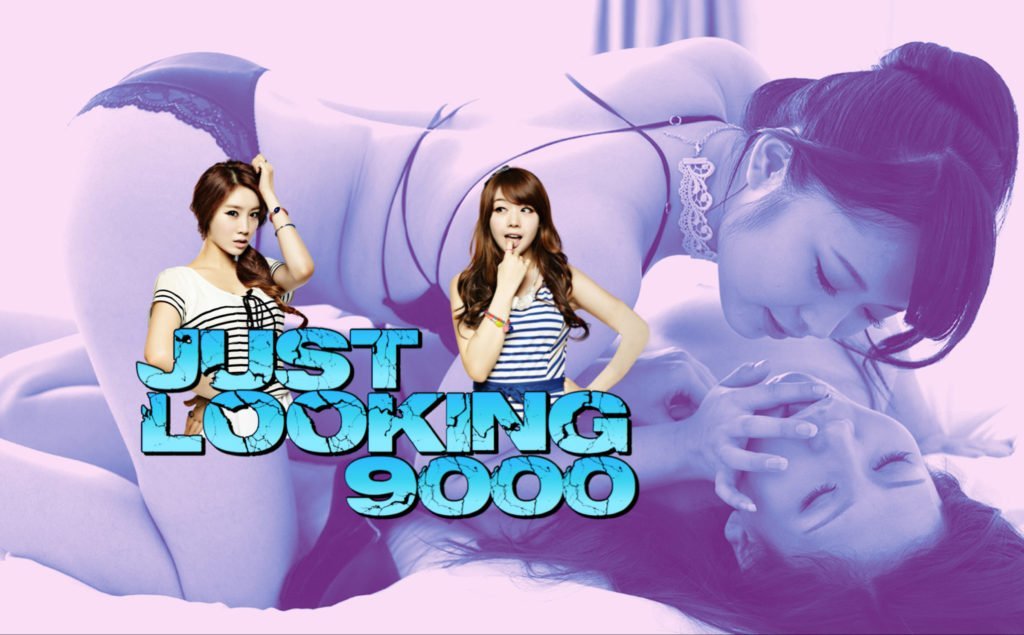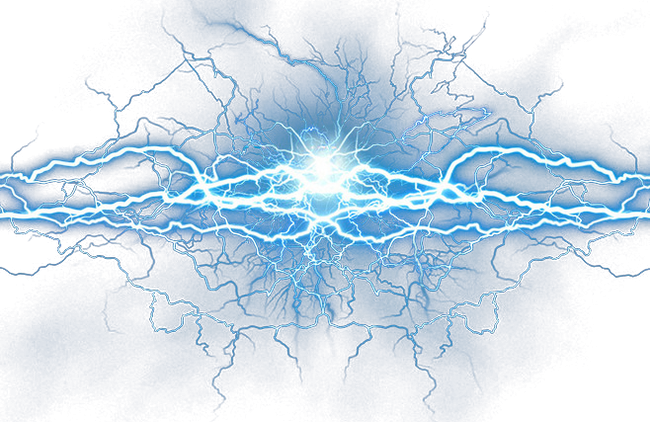 Day 1
The perspiring Mayumi lied on the king-sized bed, her naked back rocking against the headboard as her boyfriend violently thrusted his engorged manhood into her moist pussy. The 21-year-old Japanese beauty moaned, wiggling hips as she felt the incipient climax build up inside her. She leaned forward, smelling Seiji's manly scent and feeling his sweaty skin grazing against her hardened nipples. She extended her arms, wrapping them around her lover's neck and bringing him closer to her as his thrusts became more and more urgent.
-"CUM CUM CUM!"-begged the 1.64 mt tall Japanese girl, gasping-"CUM!"
Seiji gave one last powerful stroke forward before he grunted, his pulsating cock depositing his precious cargo into his girlfriend. The sexy Mayumi squealed one last time before she rolled her eyes, her mind going blank as she surrendered herself to an orgasm that soon took over her body. The young couple heaved heavily as Seiji collapsed on top of an uncomplaining Mayumi. There a small silent pause before Seiji smirked as he whispered sweet nothings into Mayumi's ear.
-"You're mine…"-whispered Mayumi-"And no whore will take your cock from me"
At another time, this might have been a slightly weird thing to say. After all, there was no hint of a sexual rival who was bedding Seiji now. Of course, there were the occasional sluts who tested the waters only to be coldly received by the jealous Mayumi…and sometimes a thunderous slap and a bout of hairpulling. That was often enough to dissuade would be romantic competitors.
However, her feminine intuition was telling her to be wary…that this was the calm before the storm. It's been almost thirteen months since she had officially started seeing Seiji as his official girlfriend, winning the boy after a vicious back and forth duel. The ex-girlfriend, Natsumi, fought tooth and nail, the catfight reaching savage proportions before the frantic Natsumi was finally defeated by Mayumi. Natsumi lost her boyfriend, her place in his bed, and was exiled out of the city for a year.
The year had been up 3 weeks ago, meaning Natsumi would have the right under duel law to come back to Tokyo and if she wanted, pursue Seiji again. Should that happen, she might even challenge Mayumi for Seiji's cock again in a new duel, this time with higher stakes. Yet most duels never ever end in a rematch. Usually by the one year mark the loser has long become established in some other city and has already given up on the prospect of coming back. Sure, most duel losers dreamed of coming back every now and then, trash the whore who stole their man in the duel room, recover their trashed honour and winning their man back. However, the prospect of a vicious rematch against the other woman usually was often far below in their list of priorities, having other things to worry about, like new men, new competitors, jobs, the busy city life, etc.
Even though Mayumi tried to act as if the recent bout of maniac sex marathons had nothing to do with Seiji's ex-girlfriend, deep down Seiji knew this was a standard girlfriend tactics deployed during anniversaries: Draining his semen in order to deny his cum to any potential…or returning sexual rivals. It was clear Mayumi was worried about his former girlfriend: For two weeks since their anniversary, Mayumi had paced around the apartment like a caged tiger, anxiously looking at social media and "subtly" eyeing their boyfriend's phone and laptop for any sight of her carnal archenemy.
Nevertheless, the prospect of Natsumi ever returning to claim Seiji back grew dimmer and dimmer by the day. Although Seiji occasionally stirred up Mayumi's jealousy by mentioning Natsumi every now and then, the young couple started settling back into their old routine.
-"I think you should drop the matter with Natsumi"-said Seiji caressing Mayumi's hair-"I don't think she's ever coming back"
Mayumi growled at the suggestion. Having been warned by her cousin Kaori about the possibility of her love rival trying to make a play on Seiji, Mayumi had been alert, like a wild animal sensing danger for the first two weeks of her duel anniversary.
Until recently, the Natsumi matter was driving Mayumi crazy. Not having access to Natsumi's private social media profile, Mayumi had asked a mutual friend to check Natsumi's posts only to see that her former antagonist seemed to be living a happy life in Osaka and no intention of returning to Tokyo. By all intent and purposes, Natsumi seemed to have no intention of making a play for Seiji again.
Yet, despite all evidence of Natsumi's disinterest in prosecuting a rematch, Mayumi had a nagging feeling her former enemy wouldn't just lie down and accept her lost last year. There was something in the particular viciousness of their duel last year, the nastiness of all the 8 days before that, the trench warfare around Seiji's bedroom, the sheer hatred between the two and the ravishing desire they had for Seiji that made Mayumi doubt this was ever going to end without Natsumi showing up one day at Seiji's door and try to claim her ex-boyfriend back.
Seiji would never admit it to Mayumi, but he had been hoping to see Natsumi burst into his apartment to reclaim his cock. He was disappointed when his former girlfriend never did. Imagining what a potential rematch between the two ardent sex kittens helped him squeeze a little bit more cum from his drained dick during the marathon sex sessions Mayumi had been forcing him through for the first two weeks of their anniversary as a couple.
For a little variety, the young Japanese stud also liked to recall Mayumi's ruthless boxing match against a former lover of his, the Chinese Xixi. The Chinese temptress had been cock-hungry enough to challenge Mayumi to a duel over him and then proceeded to go toe to toe against his girlfriend in a 9 round boxing slugfest. "Boxing" was actually not the best word to describe what had happened there. Yes, they wore boxing gloves, and yes there were rounds. But there was also tit biting, the unsportsmanlike kicking of the fallen contender with their obscene high heels, the almost gratuitous riding of his cock between rounds. It was a wild affair that had him at the edge of his seat all the way to round 9 and Mayumi had barely won.
For even better results, Seiji liked to imagine what if Natsumi and Xixi would ever cross path and fight each other over him. Would it be as vicious? Would it go all the way down in a bitter back and forth until one girl barely beat the other? Or would it would be a heinous catfight that would start intensely before quickly turning into a one sided affair?
That was of course, all in his imagination. After all, Xixi was gone, and Natsumi seemed no longer interested in claiming him back. The young man sighed, wrapping his arms around the tired Mayumi, his girlfriend for the foreseeable future.
---
Kaori, three weeks ago: Duel anniversaries are fraught with danger. Their exile finished, many a stupid skank get into their little heads that they can come back and make a play for their old boyfriends. It's your task to be vigilant, ready for a renewed challenge from the slut you defeated last time. The easiest way to do so is to teach her a lesson before she even gets the chance to meet your boyfriend in bed. Denying her access to his cock before you intercept her will weaken her will to fight. That will more often than not disabuse her from any cute ideas of stealing your man. If, despite your vigilance, she manages to bed your man, matters become more complicated. Once her worthless dry cunt touches his cock, her animal desires will likely take over. Memories of the old times when she used to be his girlfriend will flood into her little head, and the sheer jealousy of imagining you riding him night in and night out will power her desire to win her place in his bed back, regardless any practical considerations.
Remember, your man might be swearing up and down he's nothing thinking about his ex-girlfriend, and in he's probably telling the truth. Yet men are simple, capricious creatures, easily persuadable, living for the moment. His ex-girlfriend is familiar with your man's kinks and desires. No doubt she'll exploit that knowledge to sell him a vision of the "good old times," use her body to convince him to abandon you, brandish her poisonous words as a weapon to sabotage your relationship. Should his ex-girlfriend get hold of him, she'll very likely be able to convince him to give her another chance. If you think your man is worth fighting for, you should fight for him brutally, viciously, no hesitation, all the way to the duel room if necessary.
---
Day 2
Seiji groaned half-awake as he turned his naked, spent body around the bed. The young Japanese man hummed, unconsciously recalling what he had been doing a few hours ago. He opened his eyes wide awake as realization dawned on him. Getting up, the naked Seiji quickly rushed out of the bedroom, not quite believing his memories. Yet, as the toned Asian boy entered the living room, he saw a sight that as recently as yesterday he thought he would never see again
In front of him was his 22 year old former girlfriend, the girl who had challenged Mayumi to a duel over him, spent 8 days in an orgy of sex and violence trying to persuade him she was the better woman and then fought ferociously to salvage her relationship with him only to lose in a bitter, heated duel. He admired her naked, nubile physique lounging on the sofa, her exquisite chest and long legs a welcome sight. She saw him, giving him a knowing smile.
As the 1.67 m tall Japanese sex kitten got off the sofa, pinching Seiji's cheek as if to prove to him he wasn't dreaming. The Japanese stud panted, the smell of recent sex and soft shampoo invading his nostrils to rub as Natsumi's salacious body against him. Seiji got flashbacks of opening the door only to see Natsumi barging in with no warning and seducing him on the spot, regaling him with 3 straight hours of vigorous love making, making him climax at least four times and in between rest periods, talking about several topics, foremost among them was winning him back from Mayumi.
As Natsumi's trembling figure made contact with his skin, Seiji forgot all about Mayumi and their one-year relationship. He felt blood rushing into his male member, thrilled to be joined in passionate fornication with an old lover despite weeks of energetic coitus with Mayumi.
Natsumi smiled sweetly, shivering with excitement as her chest rubbed against her ex boyfriend's naked skin. She let him sweep off her feet and take her back to the bedroom for another round of sex. This should be her apartment. She still felt deep rage over her duel with Mayumi. She was sure she was going to win. She had that bitch on the ropes. She could literally feel the man stealing slut faltering from her vicious cunt attack. Next thing she knew was that she woke up on a hospital bed and be told she had lost the duel and her man. She was exiled from Tokyo and had to decide where she wanted to start a new life.
She moved to Osaka to start her university studies. She had no problem getting dates with guys and getting into the odd catfight/hairpull with their girlfriends, but no other guy made her feel like Seiji had made her feel. On the contrary, not a night passed in exile when she didn't think of the masculine scent of his shirts, his manly arms wrapped around her slim frame, his pulsating cock ejaculating inside her clenching pussy.
She missed him and wanted him back.
-"I fully intend to reclaim this bed for myself"-said Natsumi as Seiji laid her on the bed-"I'll sleep here again"
-"I don't think Mayumi will welcome you"-responded Seiji-"She's been waiting for you"
-"I don't care what that wench thinks"-hissed Natsumi, her eager hands reaching Seiji's hardened shaft-"Your cock is mine, and I'll not share it"
-"Will you fight her for me then?"-asked Seiji hopefully as he admired his ex-girlfriend's naked body for a moment. God she was as magnificent as always. She had truly missed her womanly figure, her perky breasts, her welcoming pussy. He was certain Natsumi fully intended to fight Mayumi again, but just in case, had decided to mention all the demeaning things Mayumi had said about her to fire her up.
Natsumi pressed the fullness of her naked beauty on him before pinning him to the bed she used to sleep in. She gasped, feeling Seiji's cock leisurely thrusting inside her.
-"For your cock, anything"-whispered the Japanese seductress, slobbering kisses all over his muscular body.
---
Chiemi, three weeks ago: You know I'm opposed to your little plan of going back to Tokyo to reclaim your ex-boyfriend from that cheap whore. If you lose, you'll be exiled again. This time for two years. However, I know you have already made your mind up, so I might as well give you some advice, if you'll have it. My first suggestion is don't rush to challenge the slut as soon as your exile is up. She'll no doubt be expecting you and is prepared for your coming. She's as of right now manipulating your ex's heart to make him reticent of your advances. She might have taken a holiday out of Tokyo to throw you off. Bottom line, you would be challenging your rival in a position of disadvantage. Yet she can't keep up this level of effort for a long time. As hard as I know it'd be, you should wait at least a month before you make a play for your ex. Lull her into a sense of security. Drive her crazy by posting how happy you're in Osaka. When her guard is finally down, you take your man back!
Moreover, your man will be wondering why you're not willing to fight a rematch over him. The wait will plant doubt in his mind. After all, we all want things we can't have. Make your eventual visit a surprise for maximum impact. I have no doubt you'll be able to seduce him again if you have two-three hours alone with him. Strike when the iron is hot, fuck his brains out and reclaim your rightful place in his heart!
---
Day 3
Kaori email to Mayumi:
Girlfriends and exes are natural enemies. Ex-girlfriends are formidable opponents, the bane of many a relationship. They are deceitful and unscrupulous, sowing doubts in your man's heart and messing with his feelings. They fight dirty, not only in the duel room but also in the bedroom. They weaponize your man's nostalgia, wield old memories like a knife. They promise a return to the "old good days." The deviousness doesn't stop there. They have the nerve to claim that because of their time apart, they are just like a new, exciting lover, unlike you, the familiar boring girlfriend. They offer him to compete with you over him, so that he can see who's the better woman for him.
A lesser woman begs and pleads for a second chance. She forbids their soon to be ex boyfriends from seeing the other woman, in the process losing her man's heart and letting the ex-girlfriend paint her as a coward who won't fight for her man. A woman who keeps her man knows the best way to fight the ex's slanders is in the bedroom. She tells him she'll confront the other woman head on as she rides him in bed. She tells her man that she'll gladly battle over his cock with the ex-girlfriend and promises him she out do the ex in the bedroom…or in the duel room if necessary.
Chiemi email to Natsumi:
There's no doubt your sexual rival will be confident in confronting you just because she happened to come on top last time you fought over him. Your next task therefore to disabuse your man, and that haughty skank, of any illusions that you're scared of her. He needs to see you as the bolder, eager, most feminine woman, and to achieve that you should the one taking the initiative in escalating tensions. He should feel that you're on the war path while her flabbergasted lover is forced to react to your moves. It's not an easy path to take, and she'll no doubt reciprocate your aggression, but no fight over a man's cock is ever going to be solved easily. Expect a nasty, dirty back and forth all the way into duel day.
Neither should you hide the fact from the guy in dispute. Guys love being fought over, despite what they might say. You should dazzle him with details of what you're planning to do to your romantic adversary the moment you two meet face to face. How dirty the whole thing is going to be. How happy you're to get another chance to fight for his cock. Mark him with your aroma. Bring with your sexiest lingerie, your shortest dresses, your most outrageous sex toys to the battlefield. Then face her head on in front of your man and show him once again who's the better woman!
---
Mayumi was fuming, seething with anger as the taxi darted through the busy Tokyo streets in route to Seiji's apartment. She had just been having lunch with her sister when she spotted several photos in social media indicating her old sexual rival was in Tokyo, in her apartment, with her man!
What really drove the point home was the change in Seiji's relationship status, which went from "relationship" to "single," only for a few minutes later to go back to having a relationship with Mayumi. Seiji was no doubt hesitating, overwhelmed as he was with Natsumi's sudden appearance. Mayumi knew she had to hurry back to her apartment to reclaim her man before that sneaky slut did more damage to her relationship.
Right now she wanted nothing but to confront the cock hungry succubus who was trying to sabotage her one year relationship with her boyfriend and rip her hair out. Knowing another woman is with him, riding his cock, sharing his bed, stealing his kisses, receiving his semen drove her crazy. To think she has a hold in his heart was unacceptable to her. That whore must leave his life! Honour and pride demanded it! She wasn't going to let that bitch walk away with her man without a fight.
She was gonna carve that whore up!
Natsumi for her part was in her old apartment. She giggled as she took another sniff of the manly aroma emanating from her man's shirt. Seiji had spoken a lot of words throughout the day, but Natsumi knew that what her ex-boyfriend really meant to say was "Mayumi is going to fight tooth and nail for me, can you do better than her?"
Such questions were not solved by talking, but by doing. And do she did, dragging Seiji into bed and riding his cock until he agreed to let her stay in his apartment…and let her and Mayumi sort out later who should stay in the apartment. He exploded inside her repeatedly, filling her up to such an extent that she could still feel some of his cum leaking from her slit half an hour after their last fuck.
She had returned to her old apartment in triumph, bringing the war to the whore who stole him away one year ago. Her heart quickened at the thought, the chance to pay that slut back for all the insults, all the scratches, the weeks in hospital, her humiliating exile. She had no illusions of how ferocious and hard fought the contest for his cock was going to be, but she was ready to face her mortal enemy for Seiji's affections.
Opening salvo now fired, the Japanese siren had spent the afternoon reclaiming her old apartment, blithely tossing Mayumi's clothes to the floor and putting her own clothes in the wardrobe. She planned to erase any evidence Mayumi ever lived in the apartment.
Natsumi's head perked up when she heard a set of keys opening the door. With Seiji sleeping in the bedroom, Natsumi knew the person trying to get in was none other than her hated arch nemesis! Feeling a rush of adrenaline, the young Asian seductress stood up and rushed to the door, wearing nothing but a black thong and Seiji unbuttoned shirt as she tried to lock the door.
Yet she was a second too late, as the door was flung open, revealing a seething Mayumi.
-"You fucking bitch"-barked off Mayumi, sporting a scandalous cocktail dress as she locked eyes with Natsumi-"Get the fuck off MY apartment!"
-"You've have it backward you whore! This is MY apartment"-roared Natsumi, instantly pulling hair-"And you're not welcome here anymore!"
-"Stop blocking my way you ugly cow!"-said Mayumi, welcoming Natsumi into her personal space with a classic two handed hair pull as the pretty girls rumbled around the living room-"I'm here to talk with MY boyfriend!"
-"Not a fucking chance!"-jeered Natsumi, landing a thunderous slap in Mayumi's right cheek-"Seiji is mine now!"
-"Yeah right!"-said Mayumi, retaliating with a vicious slap of her own that sent Natsumi's head spinning sideways-"Like I'd listen to sluts like you!"
-"Get the hint skank! He doesn't want to see your ugly face ever again!"-said Natsumi, rushing to grab Mayumi's dress and savagely pulling the delicate fabric.
-"Hands off my dress bitch!"-jeered stepping on Natsumi's bare foot and then tossing Natsumi's body away, causing her sexual rival to fall on her hips, dragging Mayumi along with her and tearing Mayumi's dress in the process, exposing Mayumi's jiggling melons. Seeing her favourite dress being ripped to shreds enraged Mayumi!-"Now you've done it floozy!"
-"That was cheap, trashy dress just like you!"-said Natsumi as the girls trashed furiously around the hallway leading the bedroom-"He deserves a better woman"
-"I'm the better woman!!"-grunted Mayumi, grafting her nails into Natsumi's pale skin-"We settled that argument last year!"
-"You were just lucky"-replied Natsumi, digging her nails into Mayumi's bosom and twisting her nipples-"He told me he made a mistake by staying with you"
-"His only mistake was giving you another chance"-grunted Mayumi, banging Natsumi's head against the wooden floor.
-"I'm gonna tear your nipples…you fucking skank!"-
-"Just like you did back…in the duel room?"-blurted Mayumi sarcastically-"I still have…what remains of your…cheap bra…in my man's room"
-"I won't forgive you…for riding my man's cock!"-shrieked the young Natsumi, bucking off her relentless adversary.
-"I'm his girlfriend and I'll ride his cock my whenever I want!"-squealed Mayumi as she got on her knees and bear hugged Natsumi.
-"No after I'm done with you!"-
-"Make me bitch!"
-"SKANK!"
-"WENCH!"
The girls rolled furiously on the wooden floor, biting, scratching and pulling hair like alley cats in heat, raising a huge ruckus in the apartment that woke Seiji from his slumber. The naked Japanese boy rushed out of the bedroom, only to see the torn remains of his shirt and Mayumi's summer dress on the floor as his two lovers whirled furiously on the floor.
-"Girls, girls! STOP!"-said Seiji as he rushed towards the girls and with much effort pulled Natsumi, now only clad in a half-torn thong, off Mayumi, who kicked and clawed until Natsumi was out of range.
-"Come on bitch! Let's see who's the better woman!"-screeched Mayumi as she got on her feet, now topless, keen to continue the struggle when Seiji got in between her and her hated rival.
-"I'm right here whore!"-howled an angry Natsumi trying to get around Seiji-"Let's fight for that cock!"
-"GIRLS! STOP!"-commanded Seiji, pushing the girls apart. He was about to say something, some platitudes about loving and not fighting. Deep down he even entertained the vague idea of a ménage a trois, or maybe to confine the fighting to a sexual nature.
Yet Mayumi sensed what he was about to say. He sister had warned men's tendency to waffle when they were put on the spot. There was no way she's going to share him! Mayumi cut him off before he could say a word. She rubbed her massive chest against Seiji and planting a long, wet kiss on him-"I'll fight for what's mine. In the bed, on the floor, in the duel room. She'll NOT be part of our lives"
-"Funny you speak of that"-said Natsumi, grinding her body against Seiji from the opposite side as she stared down at the sexual rival. She had been wondering about her cousin's advice on how to turn on the heat and appear as the most eager to seek confrontation with her rival in love. She needed to dazzle him. To make him look forward the next week. She was undecided on the idea the whole morning, but her mind was made up the moment she saw her topless adversary kissing Seiji.
She'd escalate. Whatever the consequences.
-"Pleito sin tregua"-continued Natsumi, letting the Spanish phrase sink-"No bedtime truce. Every night. In his bedroom. The better pussy gets his cock and cum. Are you woman enough to fight me like this?"
-"Pleito sin tregua?"-jeered Mayumi, surprised at the ex-girlfriend's insolence. The gall! She took exactly two seconds to make her decision. She wouldn't back down, especially in front of her boyfriend. Staring back as she smacked her bare tits against the topless Natsumi-"You think a little slut like you can take me head on and kick me out of my boyfriend's bed?"
-"I don't think I can"-said Natsumi pushing back with her tits-"I will."
-"I'd love to see you try!"-shrieked the sultry girlfriend as she latched on Natsumi's dishevelled hair and pulled! Natsumi squealed, her scalp on fire, but she didn't shrink from the challenge, tackling Mayumi and taking the fight to the floor; leaving a stupefied (and horny) Seiji not knowing what to do.
As the afternoon wore off and night set in, the two Asian goddesses made it abundantly clear that their time apart had not cooled their hatred towards each other. They shared the bed with Seiji, which obviously led to furious quarrels over his semen as the two pretty girls fought tooth and nail throughout the night. Just as Kaori predicted, their sexual struggle took a sharper edge, not helped by the fact that that they had declared "pleito sin tregua" on each other. The next night would prove no different.
---
Natsumi email to Chiemi: He was thrilled to hear me declare "pleito sin tregua." He was vaguely familiar with the term, but wanted details, so I indulged him by telling him how it was implemented, it's variations, how wide spread the practice was. He was naturally thrilled to hear all about "pleito sin tregua" as he drilled me with his diamond hard cock, though he wondered why I was willing to compete with her in such an exhausting and bruising manner if I didn't need to before duel day.
Chiemi email to Natsumi: I wasn't expecting you to play nice with the other girl anyways, but I'm not sure "pleito sin tregua" is what I had in mind. I'm not going to sugarcoat it. "Pleito sin tregua" is nasty and exhausting. It's basically a sexual war of attrition all the way up to duel day, where you fight for the privilege of having sex with him. Many men are puzzled by our need to engage in "petty squabbles" against our sexual rival before duel day. They just understand the definite rule of the duel, yet don't understand the subtlety or importance of the pre-duel "dance." To outperform your sexual rival in bed, to deny her his cum or his dick, to ….is as important as the duel itself. It's what assures you that the guy won't leave with the loser.
Mayumi email to Kaori: I could tell the skank was chagrined when Seiji laid eyes upon me. Deep down she knows she can't compete with me head on, and as she saw herself losing his attention she desperately tried to challenge me to "pleito sin tregua." The audacity of that cheap whore! My man was duly excited when I called her brazen attempt to upstage me. You should have seen how hard his dick was when he realized he was about to be the subject of a "pleito sin tregua." I sure knew, since he pounded me hard with said dick while the ex mostly stewed on the sidelines.
Kaori email to Mayumi: That whore has some nerve, trying to take the guy you rightfully won in the duel room. You're now in nothing but a war of total annihilation. However, remember this is only round 1. Don't lose sight that slut is even as of right now plotting to take your man away from you. It's rare for this type of disputes, especially rematches, to be solved this early. No, be prepared to push back. Your duty now is to keep showing your man you're the better woman. She'll no doubt escalate the war, and you must be prepared to give her no quarter!
---
Interlude
What's a Pleito sin Tregua?
In the contest of the Duel Room universe, a "pleito sin tregua" is a loaded term, a phrase used to describe a certain type of situation or attitude that occurs in the days before duel day. The term originally coming from Latin America, where women are widely believed to be brimming with jealousy and fiery passion. However, pleito sin tregua isn't a phenomenon exclusive to Latino women. It's said that pre-duels involving women of Latin-American stock are particularly nasty, a non-stop sexual war of attrition over the carnal favours of the man in dispute.
Despite the popularity of the phrase, the term is ill-defined, meaning different things to different women. A woman might not be able to give you a technical definition of what a pleito sin tregua is, but show her several pre-duel situations and she'd be easily be able to identify when a pleito sin tregua is happening, even if it wasn't declared.
Broadly speaking, it's a declaration of intent, a challenge to the other woman. The declarer is pretty much saying she'll contest every drop of semen and leave nothing to her sexual rival. If the other woman wants to get any time alone with the guy in dispute, she'll have to fight tooth and nail for that privilege. Two jealous women fight for every inch of the man's cock and every second of his romantic attentions, no matter how exhausted, spent or hurt they are, all the way up to duel day.
In such cases where pleito sin tregua is declared, there are two clear tendencies. One is when a new lover feels she's hopelessly behind in the romantic competition against a long-time girlfriend and needs to "even the playing field" by showing the man she's willing to put everything on the line for him. The declaration catches the man's attention, who might otherwise be tempted to stay with his girlfriend and dispense with the duel. It also puts the girlfriend on notice that the stakes are real, and that the new woman won't shy away from doing "whatever it takes" to steal her man.
The other common scenario where pleito sin tregua is declared is when there's a rematch. This is usually the case when the women involved are the current girlfriend and an ex-girlfriend. Most likely than not, the two women had already fought once or twice, with one woman winning the man and sending her sexual rival into exile. The loser comes back to claim her man back and will do everything in her power to regain her place in his bed. By declaring pleito sin tregua, the ex-girlfriend hopes to even the odds. Needless to say, there's little love lost between the duellists, and most often than not the pleito sin tregua is declared out of spite and pure hatred for the other woman.
A pleito sin tregua usually devolves in a constant cycle of violence whose aim is to break the will of the other woman before duel day and make her give up the man. It's fair to assume that the first and second day will be full of intense back and forth fighting between two very jealous girls in front of the man they're both trying to impress. Yet as the days pass by, it's impossible for the battling beauties to keep sustaining this level of intensity without rest. Sometimes the would-be duellists are so spent by duel day that the duel itself ends up being an anticlimactic event.
Most pleitos sin tregua in fact don't make it all the way to duel day. More often than not, despite the evenness of the catfights, one girl starts getting small advantages here and there over the course of the first couple of days which she then exploits to hurt her unyielding sexual rival before the man in question can separate them. Little by little one woman starts tiring faster than before, the cumulative effects of the incessant fighting grinding her physique to the ground. She realizes her romantic rival is receiving more of her man's time and semen. She'll try to force herself to fight harder, dirtier in order to even the score and avoid the loss of her man. Sometimes she can achieve the feat, and even turn the tables on her opponent.
The other woman isn't a fool, however. She knows what's happening. Wanting to keep her advantage, she'll match her rival blow by blow, scratch by scratch, hairpull by hairpull, leading to an inexorably escalation of the fight until the other woman finally breaks. The odds favour her, but that doesn't mean the process won't be painful and excruciating, often necessitating the summoning of immense amounts of willpower to finish off her carnal competitor and diminish her before the man they're fighting over. The best-case scenario for her is that her arch enemy will give up the fight before duel day, leaving her as the man's undisputed lover.
A truce is rarely asked for in pleitos sin treguas, as they're seen rightly as indications o weakness. Women would rather bear it and let their nails do the talking for them, knowing any hesitancy or appeal for peace will diminish her in the eyes of her man. The man in question, already flattered the two girls are fighting like this over him, will usually try to even up the scales in subtle ways, discretely encouraging the weakening girl or tiring the stronger one with some vigorous lovemaking in the hopes his other lover gets some time to recover her will to fight. Such tactics aren't usually too obvious and are unlikely to stretch the fighting all the way to duel day.
Once it becomes clear one woman is becoming a spent force(usually by day 3 or 4), the duel is usually called off. The "loser" realizes she's likely to get destroyed in the duel room at this rate, not only losing the man (Which is pretty much lost by this point) but also forcing her into exile. In humiliation, she usually takes the precious little belongings that haven't yet been ruined in the frenetic fighting and leaves the apartment abruptly, not giving the other woman the satisfaction to rub her victory on her face.
Another option, used when both women have proven a very even match but it's clear they can't keep on going on like this is that the man will propose the customary one day exclusive days before duel day with each one, giving them two days to recover before duel day. This is seen as a face-saving measure and more often than not the proposal is happily accepted by the two girls, which will then prosecute their rivalry to its final conclusion in the duel room. This is however, seen by traditional Latinas as a betrayal of the pleito sin tregua concept.
In the rare cases the girls fight it all the way to duel day. By then the duel is usually desultory, but not lacking in intensity: their once fresh bodies are now full of scratches and wounds, half limping and sore from the continuous fighting, barely in any condition to fight properly. Even the mere act of standing up might be a mighty ask. Yet their spirits are unbroken, and their desire for him usually powers them onward, no matter the consequences, to an ultimate conclusion. Both started the process wanting to gain him exclusively and by that point they've already spent too much emotional capital and womanly pride on winning the duel to back down. And so they'll fight, under the man's watchful gaze until one claims him.
The winner, now having won a pleito sin tregua against the other woman will now feel very proud of herself. A pleito sin tregua is a mark of honour, proof of your zeal and fevour for your man's attentions. She'll make sure to brag about it, and let her man's female friends how she won him, as a warning to them that she's not a woman to be trifled with, and that any other woman coveting your man should be prepared to fight you to the bitterest end for his cock.
A pleito sin tregua usually (but not exclusively or necessarily) includes several of the following:
-The girls spend their pre-duel days in the guys apartment, living in close quarters with the woman they're supposed to duel a week from then.
-It's a very sexual affair, even if nails and teeth are involved. After all, the goal is to impress the guy in dispute and to deny the other woman his semen,
-Bed time tends to become the most violent time of the day as the two belligerents end up naked in the man's bedroom trying to coax him into making love with her. This obviously leads to nasty quarrels where both girls squabble while being fucked by their shared boyfriend. Often such physical quarrels last well into the night, leaving the rivals in love throughout exhausted after hours of fighting and fucking in front of the coveted man. The guy in question can easily climax 7 times during the day as the love rivals work to hog his every drop of cum. By duel day, the guy is as spent as the girls.
-No place or time is sacred. A fight or a "competitive" threesome can happen any time, any place. Kitchen, shower, living room, balcony, working place. Any place is fair game.
-You see your man, you try to seduce him. Likewise, if you see your sexual rival charming your man, you get ready to tear her off his cock.
-There's no fixed division of time alone with the guy. You need to earn his cum and attention. He might designate some alone time with the winner of some sort of sordid contest he proposes, but that's only a right the girl winning said contest can get. The loser gets nothing. You must earn his attention with your claws and sexual skills.
-There're no implicit truces or room for compromise. It's all or nothing.
This partial checklist provides a hint of why pleitos sin tregua always end up being such sordid, unpleasant affairs. Despite the overwhelmingly positive impression a pleito sin tregua leaves on the man being fought over, one shouldn't lightly declare a pleito sin tregua: the declarer might end up regretting her rashness. Therefore, most of the time, such device isn't declared or used implicitly. Women instead save their anger and energy for duel day.
End.
---
Day 4
Chiemi to Natsumi: When engaging in pleito sin tregua, many women make the mistake of constantly feuding with their romantic rivals at the expense of winning their man's heart. Quarrelling with your sexual rival over his cock is incidental, not the main focus of a pleito sin tregua. It isn't about winning scrapes, but winning his affections. Show him you wantonly desire his cock, strive to win your man's praise and admiration. Beguile him with your body. Treat your opponent with contempt, scorn her naked body as she tries to get between you and your lover. As frustrating as it may be, even in heat of battle you should remember to go back to your man as soon as possible and take care of his diamond hard cock. Should to happen to come worse off, don't lose heart. The important thing is that you pick yourself off, with your head held high and drive your pussy deep into his cock. Then look at her straight in the eye and dare her to fight you for his manhood again. Don't worry winning catfights, there'll be plenty of time to do that in the duel room.
Kaori text to Mayumi: Don't expect to sleep well until after duel day. There's no way you can drop your guard when you see that interloper sleeping right beside you, waiting for a careless moment to pounce on your man. Don't let her upstage you. Come prepare for total war. Give her no rest. You're fighting for your relationship, and you should fight for every inch of his cock. Consider sex with him not a right, but a privilege to be fought over. Remind him why you're the girlfriend and she's the ex. Remind your guy that the she had a chance to show she was the better woman, both in the bedroom and the duel room, and she lost. Make her regret she declared "pleito sin tregua"
---
Night time, Seiji's bedroom
-"This is ridiculous"-huffed a totally naked Mayumi, pushing away Natsumi's hand from her man's dick to then stroke it with her own hand-"I don't see why I should share you with that mediocre bitch"
That "mediocre bitch" was in her birthday suit, glaring at Mayumi from across Seiji's bed, the only thing separating them being Seiji's naked form. Natsumi's hand gripped Seiji's manhood again, squeezing a little precum out of him-"Well, apparently you can't satisfy his massive thick cock as well as I do"
-"I'm pretty sure we decided that issue the first time around"- jeered Mayumi, making an effort to wrestle Seiji's shaft from Natsumi's hand-"And Seiji saw with his own eyes who was the better woman."
-"You mean the time when we went head to head and he cummed inside me?"-spat Natsumi harshly, her arms visibly straining to maintain control over her man's dick.
Seiji closed his eyes as he felt his cock being fought over by girlfriend and ex-girlfriend. Their hands could caress his manhood with a fine touch, but then turn into claws and rain a torrent of pain at a moment's notice. He sighed, tuning his ears at the endless invective the rivals for his affections hurled across his body. He had already heard very similar words before. As a matter of fact, this scene playing out between the two young vixens looked remarkably similar to what had happened last night, when they fought and fucked all night for the right to be penetrated by him. However repetitive the whole spectacle was, being fought by two young, desirable women in love with him never lost its appeal.
-"Small consolation when in the end you ended in a hospital bed for 3 weeks while I was riding him on top of Mt Fuji"-gloated Mayumi, standing erect on her knees, giving Seiji a nice view of her massive tits.
-"Really? Seiji told me you guys didn't do much since I had clawed your pussy so badly you could hardly walk"—retorted Natsumi. She matched Mayumi's posture, leading them to a tense stare down as her dangling rack clashed against Mayumi's chest while Seiji watched the drama unfolding above his crotch.
-"At least my pussy had a cock it could enjoy!"-said Mayumi, pushing Natsumi back with her excited melons only to be met by a violent reaction from her love rival. The girls vigorously bumped their chests against each other several times, knowing full well the effect that this erotically charged contest was having on Seiji.
-"Now now girls"-interjected Seiji as he sat in between the warring beauties, wrapping his arms around their waists-"There's enough of me for both of you"
Mayumi was about to say something, but she was cut off by a kiss from her boyfriend. She greedily tongued him back, her chest pressing against him and her right hand trying to find his manhood. He then broke off the kiss and locked lips with Natsumi, who slobbered all over him, her left hand trying to push Mayumi away and hog Seiji all to herself. Mayumi resisted, licking her man's ear to catch her attention as she engaged a little shoving of her own.
Seiji continued alternating between his two lovers, feeling their attempts to hog his attention becoming increasingly more forceful by the second as they muttered a stream of threats and sexually charged insults at each other.
-"I want your cock inside me Seiji"-whispered Mayumi, planting her open palm on Natsumi's shoulder and pushing her back, giving her a chance to wet Seiji's lips with hers.
-"Why go to her if I can please you better"-retorted Natsumi, shoving back with both hands and tightening her arms around Seiji's neck-"Forget the slut. My pussy is aching for your cock"
-"How could your dry pussy…ever satisfy him?"-jeered Mayumi as she tried to muscle back in by wrapping her arms around Seiji's neck, her hips clashing against her adversary's hips.
-"Apparently better than yours…since he decided to come back to me"—muttered Natsumi, her forehead clashing against Mayumi's, her tongue fighting Mayumi's tongue for dominance of Seiji's mouth.
-"You mean shove yourself at his feet, begging for a pity fuck?"-whispered Mayumi-"You want his cock…you won't have it"
-"And who's going to stop me? You?"-murmured Natsumi, wrapping her arms around Mayumi as if to hug her but instead she raced her nails across her enemy's back! Mayumi shrieked, but wasted no time in responding in kind. The girls moaned and squealed, Seiji forcing his tongue between them as they mauled the other in close quarters, from time to time using his grip to manipulate their positions, giving one a slight advantage over the other.
-"Dear, let me go…so I can kick her out…of our bed…"-whispered Mayumi unable to hide her increasingly heated tone as she pushed her sexual rival's chin with her open hand.
-"Release me Seiji…so I can fight for your cock properly…like a real woman should"-grunted Natsumi, raking her nails on Mayumi's left orb. The jealous Natsumi felt Seiji loosening his grip on their waists and used a well-timed shove to push her sexual rival off the bed. Natsumi wondered about leaping onto her squirming opponent for a second before she recalled her cousin's advice. "The key to winning a pleito sin tregua was to focus on your man. Whenever you can, show contempt for your romantic foe by treating her as nothing but a slight nuisance."
A dazed Mayumi clutched the bed covers to get on her knees only to see her boyfriend bucking like a wild bronco while her rival in love rode him in a reverse cowgirl position, contemptuously looking at Mayumi. Quickly getting her bearings, the furious girlfriend leaped onto the bed and wrapped her arm around Natsumi's neck, trying to tear her off her boyfriend's cock.
-"Get off him whore"-moaned Mayumi, ramming her nails into her nemesis' tit flesh.
-"No!"-grunted Natsumi, blindly raking Mayumi's thighs with her sharp nails even as Seiji was furiously pumping his cock inside her vaginal slit-"this cock is mine"
Natsumi gasped and screeched like a banshee when she felt her adversary chomping her neck with her teeth. Her lovely thighs constrained by Seiji's tight grip on them, Natsumi desperately contorted her lithe body in an awkward position as she repeatedly elbowed Mayumi, twisting her physique just enough to break Mayumi's tenuous biting and then pushing her sexual rival back with her open palms.
-"What's the matter skank? Can't tear me off his cock?"-heaved Natsumi, a light sheen of perspiration settling over her skin as she massaged her neck and boobs.
Mayumi quickly got on all four, seething as she saw her brazen sexual rival still riding her boyfriend's cock. She crawled forward with little care of Natsumi's slaps as she leaped on top of her like a tigress falling on her prey, sending them tumbling on top of the man in dispute. Huffing as the weight of two jealous young sirens fell on top of him, Seiji quickly wrapped his arms around Natsumi's waist.
-"You fucking whore!"-howled Mayumi, one hand pulling Natsumi's hair while the other scratched Natsumi's smooth skin with wild abandon.
-"You second rate wench!"-cursed Natsumi. Sandwiched between Seiji and Mayumi, Natsumi was trying to fight back with everything she had while being furiously drilled by Seiji's hard shaft. Natsumi retaliated, her long nails cutting into Mayumi's feminine physique with cruel precision, leaving her sexual rival whimpering as Natsumi tore into her skin. Just as she was wreaking havoc on her antagonist's appearance, Natsumi gasped, feeling Seiji's fingers making contact with her clit, leaving her wetter and wetter with each passing second.
BITCH PIG WHORE SLUT SKANK screamed the belligerents as insults flew back and forth in this intense carnival of violence, the sloshing sound of Seiji's cock thrusting against Natsumi's cunt serving as lewd background noise. Natsumi tried hard to focus on her catfight with Mayumi but she quickly felt the signs of an orgasm quickly building up inside her.
-"No"-gasped Natsumi before a wave a of pleasure washed all over her quivering body.
-"I said…GET OFF HIM"-grunted Mayumi, taking advantage of Natsumi's climax. She tore Natsumi off Seiji's throbbing dick and kicked her off the bed, heaving as she her sexual rival precipitously rolled on the floor until she hit the wall with a thud. She pondered for a micro second about going after her beleaguered love rival when she saw Seiji sitting at the edge of the bed, his feet touching the ground, and using his arm to force her slim frame into his lap. She gasped, feeling his moist cock entering his wet vagina, making her forget about her carnal nemesis.
-"I'm close"-said Seiji, slowly thrusting into Mayumi's moist cunt-"Would you rather keep fighting her or receive my cum?"
-"Use me as you please Seiji"-moaned Mayumi-"She's not worthy of my attention"
Natsumi groggily got on her feet, breathing heavily as she slowly regained control over her trembling body. The placid post climax feeling quickly wore off as she eyed Seiji copulating Mayumi around the bed, her sexual rival moaning "Seiji, Seiji Seiji" with ravenous desire. An intolerable sight! Natsumi lunged forward quickly latching onto Mayumi's lush black hair, using the hairpull to deliver stinging slaps into the sitting girl. Mayumi buckled under the rain of slaps, but that didn't mean she didn't fight back. Wailing, Mayumi sank her long nails into her tormentor's melons and twisted with malice while Seiji was furiously hammering his cock inside her vagina.
Seiji grunted like a wounded animal, tightening his grip around Mayumi's belly for a brief moment as he exploded in a torrent of cum. Now satisfied, he released his grip on the harassed Mayumi, letting Natsumi finally tear her off his cock. Mayumi staggered forward in confusion, semen coming out of her glistening cunt as Natsumi kneecapped her stomach again and again before hurling her against the wall. The jealous ex-girlfriend was about to pounce on her fallen prey when Seiji grabbed her from behind and penetrate her with his cum-drenched cock.
-"You're hard"-squealed Natsumi, surprised at feeling his member enter her womanhood so soon after climaxing. She closed her eyes a she sighed, giving herself a second to savour the feeling of cock filling up her vagina. She knew of the phenomenon, called "partial ejaculation," and knew Seiji was capable of it. Men familiar with the art could keep on fucking right by interrupting their orgasms.
-"Seeing you fight her like over me makes me hard"-whispered Seiji between kisses-"You say this is the way "pleito sin tregua" is supposed to be?"
-"Yes"-moaned Natsumi, feeling Seiji's hand manipulating her clit as he gently thrust his cock inside her-"No stop…no mercy…only the better woman…gets your cum"
-"By that count, isn't Mayumi the better woman?"-asked Seiji, knowing how provocative the comment would be.
-"She's putting a brave show, I can tell"-panted Natsumi harshly-"Let's see how she fares as I scratch her tits and bite her nipples"
-"It's still early"-said Seiji, eying a recovered Mayumi coming their way-"You think can you keep going like this all night?"
-"If I can't, then I don't deserve your cum!"-whispered Natsumi, embracing the incoming Mayumi in a mutual bear hug.
Seiji smiled. Tonight promised to be a long night, but he wondered whether his two lovers could match this level of intensity all night, every night.
---
Natsumi email to Chiemi: We spent all night fighting over his cock. I didn't come all the way to Tokyo only to watch that skank riding him in front of me! She tried to mount him several times. I ripped her off my man's cock and threw her over the bed. She got the first claim on Seiji, but I made sure to get the second and third claims. It was painful night overall, and I'm sure I'll feel pretty sore tomorrow, but the sight of her looking at me with pure hatred as his pulsating cock breed me made it all worth it.
Chiemi's reply: That's the attitude a woman in a "pleito sin treagua" should take! Yet the week to duel day will long and arduous, full of quarrels and vicious fighting. You need every little piece of motivation you can get. Engrave the memory of you claiming him under her helpless gaze in your head. It'll power your will to fight as the war of attrition rages on.
Mayumi email to Kaori: The fucking whore! I was more than ready to keep fighting, for the whole night if necessary but she was lucky Seiji stopped me. There was nothing more aggravating than to hear her taunts when I entered the bedroom, thinking she was already the queen of the house. I soon proved her wrong, as we scratched, pushed, pulled hair, bit and fought our way into Seiji's hard dick. There can only be one woman for Seiji and that's me.
Kaori's reply: It's a sad testament of our times that you're just as good as your last love making session or the last duel you had. Your man has plenty of options and you have to constantly prove yourself better than your sexual rivals in bed, or in the duel room…or both if necessary. Right now the ex-girlfriend is doing everything in her power to upstage you. Welcome the competition and show your man why he let his girlfriend the first time. Don't settle for anything short of outright victory and possession of your man. A settlement to share your man is nothing but defeat disguised in another name.
---
Day 5
Chiemi to Natsumi: Now that you've entered your competitor's turf, and shown her you're not afraid of her, you need to stay on the offensive. No matter how tired you're, you must keep the initiative, either in bed, with your claws, or in romantic moments with your man. Take possession of his shirt, gain the right to groom him, sneak your way into his shower and dare the increasingly exhausted girlfriend to do something about it. To sway his heart towards you, he must always see you as the most willing to raise the stakes, never backing down, always hungry for his cock. No compromises with that slut. It's either you or her. Mess her up so badly no man will want her. Ruin her looks, so that when your man looks at her, he'll never be able to grow hard. Scratch her cunt, preventing her from competing with you in the bedroom. Answer her attacks, jerk by jerk, scratch by scratch, blow by blow, and add some more for good measure
Kaori to Mayumi: Remember. That bitch is thinking of nothing but how to diminish your status in front of your man's eye. Apart from the obvious plays for your man, she'll try to take possession of your apartment. To make it hers. Don't let her, not matter how exhausted you are. A small concession is a trojan horse to bigger concessions. Not an inch of his apartment must be given up without a bitter fight. The logic of the pleito sin tregua demands it, and once declared, the woman that backs down first will see her value in her man's eyes cheapened. Make it clear she's a temporary and unwelcome guest, don't let her settle in your apartment. Give her a taste of what she can expect from you if she keeps interfering in your relationship. Sink your nails into her hair and tear it all off until she's bald! Don't be surprised if you do things you wouldn't normally do. A conflict over a man isn't rational. Neither should you expect your opponent to be reasonable. It's clear by this stage that you have both dug in your heels in and anything short of the total destruction of the other woman won't do. Don't fear the cavewoman inside you, embrace her.
…………………………………………….
Mayumi groggily woke up in the afternoon, a feeling of soreness flowing through her clawed up anatomy as she stretched her arms. The smell of sex and sweat oozing through the room reminded her of last night's wild fucking and fighting as she battled her sexual rival for the right to receive Seiji's semen inside her.
In a sexual struggle over a mate, having him cumming inside you is in an important aim, especially if it was done in front of your romantic rival. In practical terms it didn't mean much, but "winning" those type of sexual trials was a psychological boost. His hot white liquid was a mark of ownership, proof he found you more exciting in bed, that he regarded you as a superior lover over your sexual adversary. With personal pride and a man on the line, such affairs were always bound to end in violence.
Mayumi gazed at her normally smooth skin, now covered scratches after two days and three nights of non-stop fighting. Painful reminders of the perverse skirmishing, but also marks of pride, proof she was woman enough to fight for her man. She had clashed with the home wrecker in the kitchen, in the shower, in the living room, in the balcony. No single corner of the apartment was spared the bitter fighting, especially not Seiji's bed, which had seen constant feuding and fucking for three nights straight. Mayumi's spirit was willing, but her body started to instinctly recoil whenever she expected another physical quarrel against the man stealing bitch. There was no doubt about it: Just by the second day of the pleito sin tregua having been declared, it was already exacting its hesitant toil, with no end in sight. She shuddered at the thought that there bound to be more three nights like this.
Mayumi's heart tightened when she heard feminine laughter coming from the living room: Even now that despicable hussy was trying to gain boyfriend's attentions. The sultry girlfriend stood still on the mattress. Was she hesitating? Mayumi shook her head. NO! There no room for hesitation when her boyfriend was on the line, especially not if her adversary was Natsumi. "I'll fight! I'll destroy that slut once and for all and win Seiji's admiration back"-she told herself.
Mayumi stood up, admiring her battered nakedness in the mirror. She was hot, in the prime of her sexual life. She slowly put on a white bra and panty before confidently leaving the room to meet her carnal foe in the field of battle.
What Mayumi saw displeased her: Natsumi, clad in a semi-transparent thong and Seiji's light blue shirt sitting on her man's lap, nibbling her tongue all over her boyfriend's face. This could not stand.
-"Take off that shirt. And while you're at it, get off my man"-commanded Mayumi. The atmosphere cooling significantly the moment the girls crossed eyes.
-"I very much like this shirt"-said Natsumi icily, glaring at her rival in love-"And I think my boyfriend likes me sitting here"
-"I think you better do as I say"-threatened Mayumi, squeezing her lithe frame besides Seiji, her thighs touching against Natsumi's knees and looking her adversary straight in the eye-"before I go over there and take it off myself"
-"I'd love to see you try, bitch"-replied Natsumi leaning forwards, her face centimeters away from Mayumi's.
-"I love women who are willing to fight for the what they want"-said Seiji, admiring the drama unfolding on his lap. God, he loved the sheer sexiness of these two sex kittens arguing over his cock like it was the last remaining drop of water in the desert. Even better, was the knowledge they'd be willing to back up their words with action. There was nothing sexier than a woman who would go to such lengths for him-"How about we have a little contest"
-"Mayumi"-said Seiji, getting her attention-"Why can't you let Natsumi wear my shirts?"
-"Because she's undeserving of that right. I'm your girlfriend and she's nothing but a second-rate floozy, unworthy of that privilege."
-"Natsumi, what do you think of what Mayumi has just said?"
-"She's right, only your girlfriend should have the right to wear your shirts and ride your cock. And I AM your legitimate girlfriend, and you're my man. She's nothing but a wench that showed up a year ago and will soon depart, never to come back."
Seiji stopped Mayumi from sinking her nails into Natsumi and starting a catfight in his living room. That would come soon…just not yet
-"You both raise good points"-concluded Seiji as he stroked the jealous romantic rivals-"But I think the title of girlfriend is in dispute until duel day. For today, let's decide if Natsumi has any right to wear my shirts. Mayumi, what's a woman to do when she feels another woman is infringing on her rights as a girlfriend?"
-"A real woman would never let such a slight pass. She would never give an inch of the bed she shares with her man or let another woman wear his shirt."
-"I think Mayumi is correct"-said Seiji. He turned to Natsumi-"If you wants to wear my shirts, you should earn that right. Are you willing to do what it takes to earn that right?"
-"I came here to reclaim what is mine. And if this skank wants to fight me for every inch of your cock, I'll gladly fight her for it. Anytime, anywhere"
-"I think it's a simple matter then. Natsumi, if you…"-said Seiji the moment he noticed the women ready to leap at each other-"Wait"
-"Natsumi. You see the cute bra and thong Mayumi is wearing? If you take them off Mayumi and bring them to me I'll recognize your right to keep wearing my shirts"-said Seiji. Then he turned to his girlfriend-"Mayumi, bring me the shirt and thong Natsumi is wearing, and I won't let Natsumi wear my clothes anymore. The girl who brings me what I ask first will also get an exclusive afternoon with me in the bedroom. Only the afternoon. Does that seem fair to both of you?"
There was a slight pause as the last sentence sank in. An exclusive afternoon with the man they both coveted. The right to enjoy the physical pleasures of his presence without having to worry about a sexual rival tearing you off his cock. A welcome respite from the endless pleito sin tregua. So far the young Japanese seductress had been fighting tooth and nail for every little thrust of his cock, knowing that they would never be winning or losing in a definite manner, just short breaks in what amounted to endless trench warfare in his apartment.
This was a prize worth fighting for. Even if the cease fire would only be for one afternoon, only for the war to restart this very night.
-"I'll bring you her trashy lingerie…or what ends up remaining of it"-whispered Natsumi, her tongue teasing Seiji's ear.
-"No self-respecting woman would let a skank wear her man's shirt"-said Mayumi, pushing her adversary off her man's lap, causing Natsumi to fall off the couch. Mayumi then immediately pounced on her insolent adversary. The girls quickly brought their nails and teeth to bite and maul as they rolled back and forth on the floor.
-"Take it off!"-shirked Mayumi, her hands latching onto the blueish fabric and ripping it to bits.
-"Get your hands off me!"-mumbled Natsumi trying to buck her adversary off while her hands constantly stretched Mayumi's delicate bra to the limit, revealing her enemy's dangling tits in front of her, which Natsumi promptly chomped and then yanked like a piece of steak with her teeth.
-"Stop biting you whore!"-squealed Mayumi, her tits on fire as she frantically whacked Natsumi's head in a desperate bid relieve her chest.
Natsumi tried to keep the pressure but Mayumi's slaps were coming hard and fast, stunning her and making her give up the damaging tit biting. Falling on a prone position, Natsumi's tits collided against the hard wood floor. She tried to get on her feet, but an enraged Mayumi pounced on her, latching onto her dishevelled hair and pounding Natsumi's face against the floor. Seiji winced as he saw Natsumi's weakening efforts to rally, but Mayumi's hold was tight and the floor was hard, and in no time the beautiful Natsumi stopped resisting.
-"This is what happens to the skanks who try to steal my man!"-said Mayumi, releasing her hold on her groggy adversary. She then proceeded to tear whatever remained of Seiji's shirt from the unworthy slut's body and then took the enemy thong with ease. She stood up like a victorious goddess, her back turned to her fallen rival, strutting her magnificent anatomy in front of her boyfriend, who was expectantly waiting for her in the sofa-"I'm feasting on cock this afternoon"
-"You're not feasting on anything!"-roared the naked Natsumi as she leaped onto Mayumi's thigh and sank her teeth on her rounded ass, pulling the delicate black thong with her bare teeth. She was still dazzled but there was no way she was going to give up just like that. Before Mayumi could process what was happening, Natsumi hit Mayumi's solar plexus, debilitating her sexual rival and making curl like foetus on the floor.
-"Time to end this farce"-said Natsumi, tearing off what remained of Mayumi's thong. Then she scanned the floor until she found Mayumi's discarded bra. She got on her four like a lioness, picking the remains of the lacy bra with her teeth and turning back only to find her naked nemesis lunging at her, on her fours, snarling like a rabid pitbull.
-"You fucking bitch"-was Mayumi's battle cry as the now totally naked cats in heat clashed on all four, clawing tits and biting necks as they came into contact, using one arm to get a firm grasp on her opponent. They rolled on the wooden floor, heads rubbing together as their nails scratched soft skin, looking for vulnerable targets with tactical precision. They writhed across the floor, their supple physiques undergoing extreme contortions as they pushed, pulled and exchanged the top position several times during the ferocious catball while Seiji looked on at the perspiring belligerents with lust in his eyes.
Natsumi got on top again of Mayumi, trying to pin her sexual rival in a school girl hold. Mayumi offered a stiff and obstinate defence, buckling and kicking her womanly legs up in the air in the process exposing her wet cunt to Seiji's eyes, but could not prevent Natsumi's ass sitting on her chest and her thighs trapping her elbows.
-"My shirt…my man!"-heaved Natsumi, latching onto her opponent's scalp and slapping the still struggling Mayumi until her cheeks were as red as wine. Only when the naked girl pinned below her legs stopped struggling did Natsumi collapsed to the side, nipples pointing towards the roof, drops of sweat trickling on the floor as she heaved.
-"This isn't over until someone brings me clothes…or whatever remains of them"-reminded Seiji, spurring a groggy Natsumi to unsteadily stand on all four and sensually crawled on all four like a feline, her teeth holding what remained of Mayumi's underwear dropping it on Seiji's lap. The call had also stirred Mayumi, who turned her body and tried to rally but by the time she collected herself it was too late.
Slumping her head on Seiji's naked thigh, Natsumi's tongue licked Seiji's moist manhood as she warily glared at her rival, not sure if the fighting was truly over or…
-"Natsumi has won the right to keep wearing my shirts"-declared Seiji, sensing Natsumi's worn out body relax as soon as he uttered those words. Mayumi was another story. He could see that she was ready to argue the point.
He stood up, walking towards his girlfriend and helping her stand up before soothing her wounded pride-"There's nothing I love more than a sore loser. I can see you don't feel Natsumi should have won. This afternoon belongs to Natsumi, but you're still welcome in my bed tonight if you want to continue your argument with her."
-"I'll ram her own panties down her throat tonight. That's my promise to you"-murmured Mayumi as Seiji and she exchanged a meaningful look.
-"As for you Natsumi"-said Seiji, picking her with his arms under Mayumi's hateful glare-"The bedroom awaits you, ready with a choice of shirts you can pick from"
…………………………………………….
Natsumi's text to Chiemi: I'm writing you as I wear one of my man's hoodies and bathe in its comfortable aroma and soft texture. I had to fight tooth and nail for it, but it was well worth it. I'm sure for Seiji was amusing to see us rolling on the living room fighting over his shirt, but she and I both knew that no real woman would ever allow another to wear her man's clothes. I couldn't help but to grin whenever I saw the slut giving me dirty looks whenever I passed her by this afternoon wearing one of his hoodies.
Chiemi's reply: Another victory! Having your man's hoodies wrapping your skin is one of the best feelings in the world. A prize well worth fighting over. It's a sign of ownership and it's no wonder why you girls fought so hard for it. Don't stop at mere physical confrontation and sexual competition. Every relationship has its customs and rules. It's your job to job to undermine the rituals she used to keep the relationship working and supplant them with your own. Shower with him, cook his meals, take over his wardrobe. Squeeze that slut out of his life. Be wary though: Don't let a small victory lull you into complacency. The temptation now is to use your triumph to recover from the non-stop fighting, but that would be a mistake. That's not how pleito sin treguas works. Prepare for even more barbaric fighting now that your sexual rival has been humiliated in front of her man and forced to concede on one point. Expect her to fight even harder and more viciously now that she's seeking to regain his admiration.
---
Day 6
Kaori to Mayumi: Losing the battle over his shirt was definitively a setback, but don't let yourself be discourage. Rather, use this to spur yourself to fight harder to defend your territory, which mean your primacy as his girlfriend. While it's important to win the physical duel against that insolent man-stealing whore, your primary focus is to win the battle for his heart. Losing the duel might in the end not matter if you're still his favourite. Many a woman who ignored the importance of becoming the guy's preferred lover have emerged victorious in the duel room only to find out the guy ended up deciding to go into exile with the other woman. The woman who lost but played the game of sexual seduction better; sucking, riding, massaging, teasing his cock in ways that made him desire her most. So you must think yourself not merely as a woman but an instrument to sate his manly needs, the best conduit for his carnal desires. Use your womanly body to please him, satisfy his primitive urges. You mustn't let her be the one who satisfies him.
Chiemi to Natsumi: Be wary of the siren call of defeat. It's easy to be nasty and spiteful when you've just entered in a pleito sin tregua. You've just made love to the man you covet and have gained your nemesis' hatred. Yet the initial burst of adrenaline on the first hours usually give to the painful reality, when her nails leave nasty wounds on your skin and she tears off chunks of hair. I have no doubt you'll amply return the favour, but as the relentless fight drags on with no end in sight, you'll hear it. A little whisper, the creeping doubt you don't have it takes to beat her. That seductive voice inside your head will soothe you by suggesting you should take a small break, to let your rival in love win just this time, with the view of recovering lost ground in the next round of fighting. Feeling yourself aching and falling apart, you'll feel tempted to do just that. But then you'll lose the pleito sin tregua and will likely lose your man before duel day. Remember, pleito sin tregua isn't so much about winning per se, but the determination to contest ever drop of his cum, to never let the whore rest. Never, I repeat NEVER let her ride his cock unchallenged. Even if it feels like your body is coming at the seams you must pick yourself up and lunge forward!
…………………………………………….
Natsumi inwardly frowned when she heard the faint sound of running shower interrupting her precious sleep. The young Japanese seductress stirred her naked physique around the bed, trying to collect herself. She lazily opened her eyes, her aching muscles and red marks on her skin reminding her of last night's events.
After winning the right to call Seiji's shirts hers, she was feeling pretty smug, riding his cock all afternoon until she exhausted herself, sweaty and sore, falling into a deep sleep between her man's arms. She needed all the rest she could muster, for she knew she had only won a battle. The war over her lover's cock was still not won. Soon night fell, and Seiji allowed Mayumi into the bedroom, the festival of violence started for the 4th night in a row. She had determined not let that skank score any sexual points under her nose. Making such determination was the easy part, physically enforcing her will throughout the night had taken all her reserves of willpower.
While other women were out with friends, watching videos, or snuggling with a loved one, Natsumi was fighting tooth and nail to regain her romantic partner against an insolent, arrogant sexual rival. As the other three nights before, this too was tumultuous, where brutality was answered with brutality, Seiji's male member erupting like a volcano many times, raining precious white liquid into the perspiring girls as they fought like starving jackals fighting for the last morsel of meat.
Alone on the bed, Natsumi allowed herself wince as she gathered her aching physique. The toll of the nonstop warfare was already clear by the second night and it had gotten progressively worse as the days progressed. Despite her jealous determination to impress Seiji, the willful ex-girlfriend had found herself wanting last night, when at several times she could her the whispers of surrender. The insidious voice in her head telling her to ignore the sight of Mayumi impertinently riding her man's cock in front of her and just stop fighting.
-"You'll be able to even the score tomorrow"-cooed the goddess of surrender. An inferior woman might have listened to her tempting summons, but Natsumi had been warned by her cousin to resist the siren's call, not for the first time. There was no room for truces in a pleito sin tregua, and implicitly offering or accepting one would be taken as a clear sign of weakness. After all, if a woman who can clearly see her sexual rival fucking her man in front of her doesn't go and fight for him, how could she say she deserved him?
Faced with that scenario several times during the night, Natsumi had at every occasion let out a long sigh and then hurled her broken body at the copulating couple, ready to do battle! Mayumi would receive her with all 10 claws extended, and the battered harpies would fall on top of the coveted boy. It was very long night for the faltering Natsumi, that thankfully ended when Seiji had offered a compromise that let the romantic rivals safe face at 4am.
He had promised another sordid contest, the winner being the girl who managed to kick her sexual opponent out of the bedroom. The start of said hostilities was to be when both women were awake. An exclusive afternoon dedicated to lovemaking with the winning lady the prize of such a contest.
Back to the present, Natsumi was alone in the queen-sized bed. The sound of a running shower gave her a hint where she could find her man…and more likely than not, her mortal enemy too. Natsumi felt her body trembling at the thought of another festival of violence, a mere 6 hours since the last confrontation. Doubt started creeping Natsumi's mind: The young Japanese goddess could pretend be asleep and thus avoid battling Mayumi so soon. The thought was temping, but that wasn't what a woman worthy of Seiji's cock would do. No…as Chiemi had put it, Natsumi had to fight even if she felt herself falling apart, to offer battle, not passively wait to be offered one.
And so the groggy Natsumi closed her eyes, recalling several memories of Mayumi riding Seiji with wild abandon, her moist vagina sliding in and out his cock, her pleased squeals taunting Natsumi to come fight her for his dick. Those memories never failed to fire up Natsumi's jealousy and they did the trick once again. She got on her feet, bare as she came into the world, feeling anxious yet filled with rage as she stepped closer to the bathroom.
There Natsumi found him, inside the small 1X1m shower surrounded by two transparent glass-like walls. Hot water was running through his athletic anatomy…his manhood squeezed between Mayumi's vaginal lips. Mayumi was clearly enjoying herself, moaning as Seiji's powerful thrusts pushed her forward, causing her bobbing tits to run against the glass. The girls saw eye to eye, Mayumi not being able to help but to give Natsumi a mocking smirk when she noticed the interloper looking daggers at her.
Seiji felt Mayumi's sinful physique tensing up at the appearance of her sexual competitor. He moaned, perceiving Mayumi's changing demeanour as her body unconsciously prepared for battle. He pulled his girlfriend's wet hair, bringing her head close to him.
-"This is your chance to get even"-Seiji whispered in Mayumi's ear-"Go and show her I didn't make a mistake choosing you over her"
There was nothing to be said. The facts were simple: two combative young girls, their feminine assets exposed to each other and the guy they both wanted, knowing full well there was no retreat, only a violent outcome in sight as they showed their womanly bravery in front of him. This wasn't even going to be the first time the two young harpies would find themselves in a lurid shower fight over Seiji. By now the count was around 6-7 shower fights of varying durations, on top of all the other running battles on the bed, the kitchen and the living room. And by the dirty looks each was giving each other, this time confrontation promised to be as nasty as the others.
Natsumi decisively entered stepped into the battlefield to give her nemesis battle. Mayumi, wet from head to toe welcomed her with a two handed hairpull.
-"Get your stinky cunt off him"-moaned Natsumi, invading her opponents' personal space and pushing her back.
-"He's having shower with ME!"-grunted Mayumi, her pussy stubbornly trying to maintain its hold on Seiji's pulsating manhood while his chest rubbed against her back.
-"You aren't needed here"-said Natsumi, pulling Mayumi's long tresses with all her might, sending her young opponent crashing against the opposite side of the shower-"I'll clean him off with my body!"
-"I was here first!"-shrieked Mayumi, her soap soaked body colliding against Natsumi's, who was now being tightly held by Seiji. He was quick to finger the newcomer's pussy and reminding her of the stakes by thrusting his moist cock inside Natsumi. Natsumi gasped, feeling both pain and pleasure. The girls held each other tightly by their soaked tresses, slugging it out with slaps as hot water rained down their slutty bodies.
-"Don't get cocky with me skank!"-squealed Natsumi, pulling her rival down while raising her knee up, connecting right into Mayumi's belly several times before she unceremoniously tossed her moist opponent out of the shower like a rag doll. Heaving, Natsumi paused to bask on Seiji's powerful thrusts. She could not resist the temptation to lock her wet lips against his.
-"Let's shower together once you're done with her"-cooed Seiji, grabbing a handful of tit flesh before he let his ex-girlfriend go.
Mayumi wobbled unevenly on the wet floor, regaining her balance only when her hands awkwardly found the handrail. Furious at this turn of events, she turned around and strode back into the small shower room.
-"I hate you so much"-grunted Mayumi, her finger latching onto Natsumi moist, tangled hair.
-"I'm gonna carve you up"-groaned Natsumi, her battered melons grinding intimately against Mayumi's rack, water continuously streaming down their bodies as they drunkenly danced on the wet floor pulling hair.
Despite having witnessed similar scenes twice a day, Seiji still found the whole lewd pageantry unfolding in front of him mesmerizing. He couldn't help but shout encouragement "Come on Natsumi, pull her hair harder" "Mayumi, go for the tits" "Don't let her beat you" "Show her how much you're willing to fight for me"
-"Slap her harder"
-"You're not going to let her win right?"
-"Show her why you're my girlfriend and she isn't"
-"Natsumi! Show her you're the better woman!"
The girls didn't mind the divided cheering. They understood it was a common tactic used by men to encourage the belligerents to fight harder. They didn't have to like it, but it was the reality of any woman coveting the romantic attentions of any man: She was a mere supplicant, competing to gain the man's favour, constantly having to prove herself in his bedroom or risk being replaced by a sexual competitor who was willing to compete a little harder, a little dirtier, a little nastier.
Amidst the ferocious yet erotic hairpulling, Mayumi spotted the shampoo bottle on the corner of her eye, so she reached for it, using the bottle to smash! the stupid tramp on the head over and over. Natsumi immediately abandoned the hairpull, crouching and using her arms to block the bottle attacks as she retreated but Mayumi didn't let up.
-"Not so tough now…argh"-Mayumi gloated until Natsumi lunged forward, headbutting Mayumi against the wall and making her drop the shampoo bottle. A puddle of shampoo formed below the girls as the moist Natsumi mercilessly rammed her knee on Mayumi's mid drift.
-"I'm much tougher than you'll ever be"-said Natsumi before she slipped, making both her and her sexual rival tumble down the floor in an awkward position. The shower was not big enough to let them freely move their limbs, causing them to move in weird contortions as they tried to manoeuvre, scratch and slap on the shampoo-covered floor.
-"Why…won't you…let…me…fuck my man…in peace!"-howled Mayumi, her youthful body covered in shampoo as she managed to get a commanding position on top her hated rival in love and rained punches on top of a Natsumi who was bucking like a hyena, her flailing arms feeling a thick puddle of shampoo on the floor.
Seiji gasped as he saw Natsumi flinging green liquid right at Mayumi's eyes, blinding his girlfriend momentarily. Mayumi shrieked, her hands intuitively seeking water to get the shampoo off her burning eyes.
-"You won't be…"-said Natsumi standing up and tugging at Mayumi's moist mane.
-"fucking him…"-Natsumi slapped Mayumi's, sending her head spinning to the left
-"today…"-Then another slap on the opposite direction
-"tomorrow…"-Another slap
-"ever again!"-Natsumi ended with an uppercut hitting Mayumi's chin, sending her obstinate rival in love out of the constricting shower and crashing into the bathroom.
-"Let me take care of this after I'm done with this hag"- whispered Natsumi, squeezing her man's cock before walking towards her fallen enemy.
Mayumi was damned if she was going to lose the privilege to shower with her man after losing the right wear his clothes to that prostitute. The wily Japanese beauty pretended to still be recovering and waited for her nemesis to get closer before raising her shapely leg up and sinking her toe right into Natsumi's wet crotch. Natsumi howled like a wounded deer and staggered sideways, clutching bathroom sink for support while her free hand massaged her sore cunt.
Mayumi breathed heavily, pushing herself up with her arms as she used the pause in hostilities to compose herself.
-"Payback time you whore! Argh!"-said Mayumi, trying to stand up only for an enraged Natsumi to jump at her and sending both girls crashing out of the bathroom and into the hallway separating the bedroom from the living room. All hell broke loose as the naked belligerents, unconcerned with the need to stay on their feet, focused all their energies into sinking their nails deep into her sexual rival's skin.
The girls moaned, cursed, shrieked as the cruel nails did their dirty work, the girls whirling and trashing about, trying to get the upper hand as the thrilled Seiji looked on. Quickly getting on their knees, the girls lunged forward! Resorting to the natural tactic of pulling hair, jerking the other's mane with extreme prejudice as they left long trails of crimson marks on the other's pale skin.
-"After I'm done…with you…I'm going to suck him dry!"-said Natsumi, wincing as she felt a burning sensation on her torso, product of Mayumi's malicious talons.
-"You're not sucking anyone tonight…or EVER!"-cried out Mayumi as she headbutted her romantic rival, interrupting the nail duel. Mayumi, slightly dazzled from the headbutting herself, pulled Natsumi's messy hair towards herself and then smashed Natsumi's head against the wall over and over again. Natsumi let out outraged howls, bring her fingers up and twisting her tormentress' nipples in a bid to free herself.
It was a valid tactic on the duel room, where walls and floor were made of softer, less damaging material. But in Seiji's room the wall was hard and unforgiving, and Natsumi's efforts to tear Mayumi's nipples grew weaker each time her head was banged against the wall. Mayumi fought back the tears, her aching nipples being strained and torn to their upmost limits, yet she gritted her teeth and persisted. It was gruelling trial, and despite the advantage the wall afforded Mayumi, the outcome felt very much in doubt until Mayumi slammed Natsumi's sensual physique against the wall one final time. Feeling the man stealing whore's nails loosen their grip on her tender balloons, Mayumi watched as Natsumi's figure slowly slid down to the floor.
Mayumi huffed, trying to squeeze more juice out of her tired body as she shakily got on her feet. She shook her head, willing herself to keep hammering her writhing rival. It was now or never! The sultry girlfriend raised her leg and sank her feet in Natsumi's boobs, twisting! With the malice only a woman fighting for her man could muster.
-"HE'S"
-"MINE!"
-"I'LL NEVER LET YOU"
-"HAVE HIS CUM"
-"NEVER"
-"EVER"
-"EVER"-shrieked Mayumi in a final, climatic stomp that left Natsumi curling in a foetal position, her much abused anatomy convulsing from all the punishment.
-"Time to take out…the trash!"-said Mayumi, grabbing Natsumi by the leg and then hurling Natsumi past the bedroom door. Mayumi leaned on the wall, breathing heavily as the strain of the fight finally took its terrible toll. She felt her knees wobbling, and was about to collapse when she felt Seiji's muscular arms supporting her.
-"Enough"-cooed Seiji, his still moist body, his hardened dick teasing grazing Mayumi's sore crotch. Mayumi winced when she felt Seiji's hard rod enter her: after 4 days of non-stop fighting and much cunt mauling, the initial thrusts always felt painful. Nevertheless, the young sex kitten welcomed his engorged dick, his insertion inside evidence of his lust for her. One way or another, the initial discomfort always gave way to pleasure in the end, and a coveted claiming of his semen.
Seiji kissed Mayumi on the neck, drawing a satisfied moan from her trembling body-"You've won"
Seiji looked forward, seeing her scratched, mauled, dishevelled ex-girlfriend looking at them with hatred in her eyes. It was clear Natsumi didn't consider the matter settled. He could see she was trying to get up and resume the fight, but Seiji had seen enough. There'd be no more fighting…for the afternoon.
-"Natsumi. You lost"-said Seiji, putting himself between Mayumi and Natsumi. He could see she was about to talk back-"Just as I asked Mayumi yesterday to respect the rules, I ask you the same"
Mayumi possessively wrapped her arms around the naked Seiji from behind as she looked with glee from behind the door, which rankled Natsumi even more.
-"This is not over"-said Natsumi glaring at her sexual rival.
-"Oh trust me"-taunted Mayumi as she saw Natsumi stomp her way into the living room-"I'll be waiting for you tonight"
…………………………………………….
Mayumi to Kaori: As you now, I don't particularly like shower sex, but having one after winning a catfight over his cock felt amazing. I could feel his pulsating manhood as I retold him all about the duel I had against her last year…how we battled over his cock in your bed and she was found wanting. How she thought she could recover her dignity in the duel room only to be destroyed in front of her man. Then I retold him all about how I bit her tits…savaged her cunt…messed her face. She of course…replied in kind…as we fought for him…in that duel room…but she made the mistake of thinking we're equals…but I proved to be the better woman…in every aspect. As he dumped his semen into me, I promised him a vicious repeat of last year's duel. If she wants to fight for his cock, I'll be here, waiting for her.
Kaori to Mayumi: You did the right thing in picking up a fight in the shower. Shower sex isn't the best, but it's one of the most intimate acts a couple can engage in. Another prerogative only reserved for girlfriends, and which you had to fight for tooth and nail. To let another woman shower with your man and clean him off is an affront no girlfriend should tolerate if she wants to preserve her relationship.
Fights in the shower are dangerous because of the slippery surfaces. One false move can turn the whole fight upside down. I'm glad you came victorious here and I hope you enjoy your afternoon after a well-deserved win.
---
Day 7
Kaori was shocked when she arrived at the apartment. No, better said, warzone. Upturned furniture, torn lingerie all over the place, ripped strands of hair on the floor, the shredded remains of scanty dresses, the overpowering smell of sex.
-"I'm sorry for the mess. As you know, one doesn't have much time to clean up when she's trying to kick a whore out of her apartment"-said Mayumi almost apologetically. Kaori stared at her sister's face, her heavy make-up unable to hide the lacerations and wounds sustained from the last few days of frenetic sexual fighting.
-"What did the doctor say?"-
-"She gave me some creams and says I'd should be 100% ok by duel day"-said Mayumi but she could see her sister was still shocked with her appearance-"I know what you're thinking, but trust me, I mauled her much worse"
-"What about the limping then?"
-"Oh that"-laughed Mayumi, waving off her sister's worries-"I rode Seiji so hard last night my pussy is sore. He told me I'm his favourite and that he's 100% sure I'll beat her up again, just like the first time."
If she was honest with herself, Mayumi would have admitted that maybe Natsumi's catty mauling had some effect on her aching cunt. And the "100% ok by duel day" line was probably stretching the truth…by a lot.
-"You know you're not supposed to fight so hard before duel day"-stated Kaori, frustrated at the fact that her sister had risked bad injuries before duel day.
-"We were in pleito sin tregua remember?"-said Mayumi-"What could I have done? I had to confront the slut or let her ride my man right under my nose"
Kaori sighed. She understood Mayumi's predicament. Even if the only valid outcome was the actual duel, many women could not help but to lose control of themselves when they saw the other woman right in front of her…in her man's place…and attempting to fuck him. She had experienced the same pressures when sexual rivals came to her apartment to try to steal her man. The outcome had been the same: Regardless the law, she battled those skanks day and night to prevent them from fucking her man.
Kaori coughed, getting Mayumi's attention-"The advice"
Mayumi perked up. "The advice," a list of dictums and recommendations given by the woman's most intimate circle in order to remind her what was a stake, to advise her in the duel to come, to take advantage of the other woman's weakness, to win the man. Kaori had done this twice for her sister, and now she'd do it a third time. She would do her best to see her sister through this ordeal and hoped to advice Mayumi a fourth time in the future. Kaori saw her sister sit down, ready to listen to the wisdom of those who had already gone through the same trials and tribulations she was about to endure…(continued in The Advice, right after Day 8)
---
Day 8
-"He favours me"-said a satisfied Natsumi, trying not to grimace as she stood up from the sofa.
-"Do you really want to go through this?"-asked Chiemi, not being able to take off her eyes from Natsumi's clawed up skin and messed up face. She knew from internet accounts that rematches were more vicious than the first fight. Also, many women could not help but to get into physical altercations the moment they were in an intimate space with their lover and the woman that was disputing him. Of course, rules regarding pre-duels squabbles tended to be blithely ignored, and scratches here and there before duel day were not unheard of.
Yet the sheer extent of Mayumi's injuries drove home the point of "pleito sin tregua;" the relentless, non-stop, savage fight for the man's cum with zero regards to the consequences. She shuddered at the thought of what would have happened if Seiji hadn't insisted in the customary two days freeze out (Which were not supposed to happen if a "pleito sin tregua" was declared). His insistence allowed the girls to save face in front of him and let their broken physiques recover.
-"Why wouldn't I?"-asked Natsumi-"I know I don't look my best, but trust me, between me and her, she got the worst of it. You should have seen her the day I left with Seiji, she was like a dog with its tail tugged behind its legs"
Chiemi didn't say anything but couldn't help to note her cousin's waddling steps as she walked around the messed up apartment.
-"Don't I look good? Seiji said he couldn't wait to see me rip that bitch's hair out wearing nothing but this"-said Natsumi, dropping the towel covering her body to reveal her battle outfit for tomorrow.
-"I don't think he'll take his eyes off you tomorrow. Well, and also because you'll be dragging that whore around the room like a rag doll"-said Chiemi. To be honest, her cousin looked good despite the heinous treatment her physique had suffered under her rival's nails.
-"I want her to see I'm the better woman. He's my man. That she was bested by a better woman. The last thing I want her to see before I force her out of Seiji's life is me riding him on top of her broken body"
-"And you will, Natsumi"-assured Chiemi-"I'll do my best to help you"
Natsumi grew quiet, she knew what was coming. "The advice," the bonding ritual in which a woman's intimates would advise the duellist-to-be for coming duel. Most of the advice was stuff every woman knew by heart: It was just second nature for the women of this time and age, who had always grown with the expectation that they would eventually have to duel in order to win a boyfriend for themselves. Natsumi's mother had already done the same this morning. Yet the content of the advice wasn't to just guide the duellist for duel day. It was a sign of support, a gesture of solidarity, an indication she didn't have to face this alone. Even if the duel was a one on one affair, they wanted Natsumi to know she had their full moral backing. They wanted Natsumi to recover her man. They wanted her to beat that slut senseless and then triumphantly ride her ex boyfriend's cock again like the old days! (continued in The Advice, right below)
---
The Advice:
Kaori:
There are many opinions as to what constitute the womanliest way to fight over a man. Some argue that a hairpulling duel is the best, as tearing your romantic rival's hair out is akin to destroying her as a woman in front of the guy you're fighting for. Others argue for a variety of tit fights as the most feminine way to fight, boobs being a huge part of the allure of being a woman. We concern ourselves with our tits every day, we're proud of them, and to lose such a contest in front of a man we covet produces nothing but deep shame. Yet others argue for an unrestrained, traditional catfight, where the man in dispute can assess who's the better woman as a whole. Everything is on the line. It allows the guy being fought over to see who wants him more, who'll be willing to go further, fight dirtier, take the most punishment for him. When you consulted me about the topic, I told you that I thought claiming duels are the truest way to fight over a man.
Why? I'll start with a question. You know when a woman is at her prettiest in her man's eyes? Three answers: When's she's riding his cock, when's sucking his dick and when she's screaming "He's mine!" while she fights another woman over him. Claiming duels are the best because you get to do all three at the same time.
It's clear that you're clear in the terrible, unforgiving logic of duel strategy. Girls who are afraid of being physical hurt shouldn't duel at all. You should steel yourself for a terrible, poisonous conflict in which you'll be scratched, bitten, and repeatedly hit by an adversary who hates your very existence. The solution is to scratch her worse, bit deeper and puncher harder. Never take the defensive, for girls who do so almost always end up losing the duel. You should instead fight dirtier, not concerning yourself much with your injuries and more about how you can destroy your romantic rival.
Its going to be messy and vicious inside the duel room. As you should know by now, there's zero chance of you coming out unscathed from a duel. Don't focus on the pain and the damage, the pulled hair and broken skin, the sore nipples or the agonizing pain as you walk after the duel. That's unfortunate, but ultimately you'll heal in time. Focus on your hate for the other woman and her intrusion into your romantic life. Her insolence……as you pull and rip her formerly precious hair, whisper into her ear the thousand ways you're going to fuck your man's brains out after you destroy her. How he's going to enjoy watching the video of you thrashing her into a pulp as you ride him in the bed you've rightfully defended…
Chiemi:
Have you ever wondered why whenever two women enter into a physical quarrel, especially if such quarrel is over a man, the instinctive urge of every woman is to go after the other woman's hair? Why is it that we make such an effort to rip the skank's manes out and parade her torn off tresses for our man to see? Why is it so satisfying to hear the sound of her hair leaving her scalp?
One of the first things men notice about us is the hair: its length, style, colour. It one of the most visible features distinguishing us from other women. It allows us to peacock our potential as his bed mate. Men overwhelmingly love long hair and as such, any self-respecting woman will put a lot of effort to grow lush, long hair for her man's sake. Your rival no doubt has long hair, which she has no doubt religiously takes cares of everyday for his pleasure. That hair increases her sexual allure. You might have the most delightful tits in the world, the longest legs, the tightest pussy, the smoothest skin. It matters not: a woman with no hair is almost always overlooked over her long-haired rival.
Your feminine instinct will tell you to go for her hair, but you might not know why we women have developed such a natural response to confronting a amorous rival. As with anything, the answer it's easy: we want to diminish the other woman in front of him. We want to destroy her as a woman and make her repugnant to his eyes.
You must therefore sink your nails into that slut's scalp and then pull with all your force! Don't just win the duel, humiliate her! Leave her bald! Dewomanize her in front of your lover's eyes! She might recover from her other wounds, conceal her scars with make-up, but hair takes time to grow. After she's lost the battle over his cock, there's no better way to remind her of her loss by making her look at the mirror and realize you've ruined her looks.
She no doubt plans to do the same to you. I would advise against trying to shy away from hairpulling, especially when you're already inside the duel room. You have already agreed to go all in for him. When she pulls your hair, so you should pull harder! If she takes one bunch of your hair, you take two! PULL PULL PULL until she becomes nothing but a shrivelled flower, a disgusting non woman not worthy of your man's affection! Then as she lies defeated in the duel room, you'll pick up the shredded remains of her disgusting hair and offer them to your man as a memento of your victory. A reminder of a woman who sought to keep him away from you and was defeated by the better woman.
Kaori:
As any woman knows instinctively, possession over her lover's semen is of supreme importance in any fight over him. It signals your favoured status in his bed, your superiority as a lover over the other woman. Feeling his pulsating cock as he explodes into your womanhood is one of the best feelings any woman can feel, especially if by doing so you deprive your romantic rival of his sperm.
Sure, hand jobs are nice, but they can't hold candle to straight up drinking your man's love juice or him ejaculating inside you. Just as the feeling of his hot liquid sliding down your wet pussy makes you hot with desire, have no doubt that the act also drives him crazy with lust. He makes you HIS, a very important concept in his mind. In his sub conscious he equals coming into your pussy as you being his primary lover.
Therefore, going after the other woman's womanhood is straight up one of the dirtiest things you can do, and should therefore be high into your list of targets. Her pussy represents a competing centre of attention, a place where your man's sperm is wasted. No good can come out of letting her pussy enjoy his love juices. Attacking it therefore is akin invading the enemy headquarters.
Spare no effort in destroying it: sneaky nails, well places knee attacks, the devastating bite…it's a free for all in the duel room and you shouldn't rest until your man can clearly see you have destroyed her womanhood. She will of course not let your nails anywhere near her vagina. You have to fight to get there. Sap her enthusiasm. Exhaust her defences. Weaken her will. Then go all out and have your man watch as you destroy the pussy he's been cumming into!
She's of course aware of what you want to do to her…after all, she wants to do the same to you. She's imagined you riding his cock to ecstasy. The sight enrages her, and you can bet she'll be willing to pay a high price for the chance to ruin you sexually. To deny you the ability to receive his cock.
I wish I could offer a better advice on how to avoid the dreadful battle, but such the nature of catfights…It's a matter of you destroying her before she destroys you. Bear her heinous attacks on your womanhood and repay triple her insolence! Make her regret having challenged you over his cock! Even as you feel yourself passing out from the sheet pain she's inflicting on your pussy, remember that the winner of any such contest will more often than not win the duel and the man. You own it to your happiness to grit your teeth and triumph over her. Then as she lays unconscious (Or better, barely conscious!), show your man that her heinous nails did nothing by taking his engorged dick whole and ride him on top of her beaten body.
Chiemi:
Even as you ravage her pussy, tear her beautiful hair out and scratch her smooth skin, don't forget to twist her titties for your pleasure and your man's sake. I'm sure you won't skip her cow tits: it's just natural for your nails to be attracted to her dangling tits. The chest is highly sexual part of our bodies. We, and he, derive pleasure from our chests. But the chest is a funny thing: Exactly what makes it such an erogenous zone is precisely the reason why you should target it more. They're a soft target all women have, we grow weak when they are pulled or scratched too hard…to say nothing of bitten. They're the perfect target in case you need to get out of a troublesome hold or a sticky situation. No woman can ignore an attack on her boobs.
You know how your man loves titties. He grows hard just thinking of them, he dreams of you using them to please him, he…He wants to see a tit to tit clash…give him one. It of course helps that pleasing his base desires for a tit to tit clash helps you destroy your romantic rival.
It's inevitable she'll target your feminine assets. After all, the fight is over your man, it's obvious she'll go after your beauty, especially your chest. My advice? One way or another your titties will be pulled, pinched and scratched. Don't shy away from it, don't defend from her nails. Instead, sink your nails into her tit flesh! If she wants to go that route, so be it! Will you cry and moan as she tears your feminine assets? Sure. However, the important bit isn't to suppress your pain but to return the pain twice over! It's a world of pain out there; let your man know you are more than capable of withstanding a little tit scratching and biting. Should you get the chance, try to catch her unaware and bite her for maximum effect!
So twist, pull, scratch, maul to your heart's content! Make your attack highly visible, for there's nothing more pleasing for your man than to see you putting your tits on the line for his sake, and even better, you jealously destroying her erogenous zones in a fit of anger. Make her scream as you battle over him! Diminish her knockers and make her cry.
Kaori:
Men use their fists, but we women use our nails. Sure, a catfight might involve some slapping and punching as the situation requires, but the bread and butter of any catfight are the exchange of painful nail attacks. After all, nails are just the weapons nature has given us in order to defend our place in his bed.
Dig your nails into her soft skin and graft her with wounds that will take weeks to heal. Target her face and tits. Destroy her feminine assets in front of the man you're both fighting over. Should the occasion present itself, and it will, make a go at her wet pussy. Insert the nail deep into her cunt and then curve your finger, making sure you scratch the G spot as you inevitably pull away and rip her cunt apart. Savour her cries of pain as your man watches her rolling in agony on the floor and then pounce on her!
As exhausting sets in, remember your teeth are an effective weapon in your arsenal of dirty tricks. Don't be prissy about using your teeth in any fight. It's a free for all and teeth is one of the most effective weapons in your arsenal of weapons. Minimum pressure can be used to incredibly effect late in any fight. So far I've told you to welcome any attacks from your adversary, but I hesitate to give the same advice with biting attacks. Biting usually signals the fight has reached its dirtiest and most dangerous stage, when she's willing to do anything and everything to destroy you. Yet, it's unlikely you'll be able to avoid her attacks by that point, and the best advice I have for you is to bear it and find a suitable target for a counterattack.
Chiemi:
As you know, one of the cardinal sins of any woman who wants to attract or keep a man is to forgo the use of high heels. She disadvantages herself, robbing herself a sexy, sinuous gait that men find highly arousing. It allows us to peacock and show our feminine assets in the best light. They're essential in any competition over a man. Men LOVE high heels, and you should do anything in your power to use them to sexualize your strut. Let the pumps enhance your natural sensuality.
But more than that, any woman worth her salt knows high heels aren't just for show: They're a weapon, to be used against your romantic rival. That's why strapped stilettos are de rigueur nowadays: They stay in place even in the most savage of catfights.
The skilful use of high heels to stomp, trample, gnash your opponent's body can mean the difference between keeping or losing your man. Learn to use them well, wasting no opportunity to dig the pointy end in your rival's soft flesh, and if you can, extend her suffering by raking it all over her thigh. Don't hesitate. Your adversary sure won't, using all manner of dirty tricks to steal your man. You must fight dirtier. If you see a chance to sink your stilettos into her boobs, do it, making sure to twist! The heel for maximum effect.
Don't despair if you struggle to keep your balance while fighting for your man's cock while wearing heels. Catfights are meant to be fought on the floor, so you should welcome the eventual fall, where the two of you will roll around the floor like alley cats for your boyfriend's benefit. Free from any need to stay on your feet, you'll be able to use your heels as a powerful weapon, using them to slowly chip away at your enemy's will to fight, little by little ruining her body and demeaning her as a woman.
Kaori:
Claiming duels is not just about the two women fighting over the guy, but also about the guy himself. He's the prize, he wants to be won over, he wants you to display your jealousy to its fullest extent and see you fight for his cock. Show him you want him more than the other woman. Wear a little number that will dazzle him as you enter the duel room. March with a confident gait, step hard on the floor so he hears the sounds of your heels as step into the room. Move sinuously, like a cat, as you approach to pleasure him. Give him that "I want your cock now" look you've perfected over the years and whisper into his ear how much you've been waiting to tear that slut apart.
Before she appears, take advantage of your time with him. Start sucking his cock in earnest, sloppily spitting your saliva on his erect member and then licking the tip of his cock with your tongue with gusto. Let your hair fall on his lap, let him feel it. As you blow his cock, make sure to roll your eyes up, try to match eyes with him. Your eyes must say "This cock is mine and she won't take it away from me."
It'll be impossible to deny her access to his cock when she arrives, but that doesn't mean you shouldn't fight for every inch of cock. If she wants your man, she should fight for him at every step of the way, even in a ceremonial step. She'll no doubt squeeze her sagging body and run her disgusting tongue on his cock. You'll clash forehead to forehead, cheek to cheek against her. As tempting as it would be, don't be too rough on her: The ceremonial blowjob is after all a formality for his benefit, not an opportunity for you to destroy her…at least not yet. That said, a little hairpull is ok, and you don't have to play nice with her. Make it hard for her to establish any foothold on his crotch and don't be shy of monopolizing him.
Chiemi:
You will no doubt enter the room seeing her working on his cock in a desperate attempt to monopolize his attention and deny you his dick. The most natural thing is to rush in to dispute ownership of his cock, but don't do that. Instead, look your man straight in the eye and sashay towards him in a deliberate march. Don't even look at her: she's nothing but trash that will soon fall under the might of your nails. As you get close to him, look him straight in the eyes and tell him -in a voice loud enough so your enemy can hear you- that you'll destroy her and then ride his cock on her broken body.
Then kneel down, pushing the worthless whore away with your body. Strive to take possession of his cock with your mouth. Then look straight ahead, past his engorged shaft and give your rival for his heart the nastiest, most hateful staredown you can give her. Take a good last look at her face: Right in front of you is the woman who's contesting your claim on his cock.
Don't hesitate. Put your tongue to work and his cock. Play rough with her. You're allowed to use your hands to pull her hair, and use your body to gain possession of his cock, but be careful not to sink your nails on her face or body…at least not yet. I don't want you to be disqualified for some stupid technicality. Despite the intensity of the cock sucking, reserve your energy to when you feel he's about to explode. When you feel the time is right, surge forward, pushing her slutty body away for his dick and monopolize his cum! She will not let this stand of course, and this will be the most intense part of the ritual blowjob. Try to suck him dry but remember this is just a preamble for the duel to come. After having done so, wait for the signal and win him back!
---
Seiji's pulse raced as he entered the sparse wet sauna room where Natsumi and Mayumi would fight over his cock. The naked man scanned his surroundings, spotting a long bank where he was supposed to see the fight from, and from which he could conveniently make love. He sat there, waiting anxiously as the gentle stream of steam started heating up the room.
The young Japanese boy watched intently at the door with mixed feelings. For one, he was thrilled to see his girlfriend and ex-girlfriend tangle once again over him in what surely would be a vicious and savage catfight. Particularly since this would be one of those famous claiming duels (See The Duel Room Explainer – Claiming Duels for fuller explanation), where the duellists have to claim his cum AND then beat her romantic foe for them to win. Knocking the other girl out before the claiming is performed, or claiming but then losing would force a contested outcome, which would then require a rematch. Claiming duels are known for being the most demanding duels to win as the battling girls have to focus both on making the guy orgasm and fighting the other women at the same time. All of that which very often resulted in a festival of violence and lewdness for the benefit of the guy being fought over.
Thrilled as he was for the lascivious spectacle about to unfold in front of him, Seiji couldn't help to feel a little wistful: He was attached to both girls, and if possible, he'd love to keep seeing both girls in some sort of stable ménage a trois. Yet the same competitive spirit that made each sex kitten a formidable lover in bed would not tolerate the presence of another woman. Each Japanese beauty had made it clear to Seiji that the other woman had to go.
Who did he want to win? He couldn't possibly decide. Both girls were magnificent, fine representatives of the fairer sex, keen in the arts of love, very attuned to his carnal needs. Mayumi had served done an outstanding job as his girlfriend for the past year, regaling him with two exciting duels and a few scraps here and there. Sex was never boring, and she still made love as if they were a new couple.
Yet before Mayumi there was Natsumi, the pert young eye candy who laid claim to his bedroom. She too had proven a jealous and passionate lover, never hesitant of pulling hair or getting into a catfight in a party if she saw another female get too touchy with him. Natsumi had in fact fended off other sexual rivals with fiery duel challenges, managing to get them to back down before Mayumi had called her bluff.
A feminine, slender figure opening the door interrupted his thoughts. He looked up, smiling at Mayumi, as pretty as always, as she sauntered over him, her exquisite body wrapped in a small bra and thong lingerie with black strapped high heels. Seiji rose up, wrapping his arms around Mayumi's svelte frame, feeling her sizeable chest against him as he tongued her. Seiji felt his girlfriend gently pushing him towards the sitting bank, her tits grazing his neck.
-"I've hated these 8 days. I hated the stench of her around the apartment, hated seeing her hair in our bed, hated seeing your cum wasted on that poor excuse of a woman"-whispered Mayumi, her soft lips teasingly touching Seiji's ears as she spoke-"Always have, always will. This is not the first time we fight for your cock, and just like last time, I intend to show you…and her who's the better woman."
Seiji dick -despite two weeks of non-stop cumming- couldn't help but to grow even harder as he heard these lurid words. How could he not? He inhaled, feeling Mayumi's feminine fragrance delight his nostrils-"I have no doubt that you'll show Natsumi why you became my girlfriend"
-"I put my tits…my cunt…my body on the line…I tolerate the injuries…I risk exile…because your cock is worth it…you're worth it"-continued Mayumi as she wrapped her delicate hands around her boyfriend's sizeable shaft, exciting it even further with her feminine touch before she dropped to her knees.
Seiji moaned, sighing as he felt his lover consuming his manhood like a hungry whore. He closed his eyes, focusing on the sensation of Mayumi's twirling tongue teasing his cock as her long black hair rested on his lap and her cheeks grazed against his inner thighs. Mayumi's blowjobs were heavenly, and for a brief moment he wondered how could Natsumi ever compete.
As if to answer his question, the door opened again, revealing the stunning Natsumi, clad in a sexy two-piece lingerie and strapped black high heels. Seiji gasped, locking eyes with his returning ex-girlfriend as Mayumi continued sucking his cock. He drank into her every undulation as she sashayed towards him, her flimsy bra incapable of stopping her massive breasts from bobbing up and down.
Seiji could literally feel Mayumi tensing up as she realized Natsumi was in the room. He glanced downwards, seeing Mayumi standing up, giving a harsh stare to the insolent intruder. Despite the sweltering, humid heat inside the room, the Japanese lothario felt a chill down his spine as the girls bumped their exquisite chests against each other, hissing and snarling profanities as they gave each other an intense, hateful stare down.
-"Ready to be humiliated in front of him slut?"-asked Mayumi spitefully.
-"Someone's about to be humiliated in front of him, but that won't be me"-replied Natsumi venomously.
A warning buzz used when supervisors feared the girls were about to start pulling hair before the pre-duels ceremonies were over snapped the girls out of their mutual stare down. The jealous Japanese women broke eye contact, Mayumi going back to her blowing Seiji's cock while Natsumi talked with him.
-"Hi Seiji"-cooed Natsumi as she sat beside Seiji's perspiring body, wrapping her arms around his neck and letting him feel her hardened, excited nipples. Seiji gasped, feeling Mayumi getting back to the task of sucking his dick.
-"I've lived in deep shame for over a year"-whispered Natsumi looking at this eyes directly while her hand caressed his chest-"the knowledge that she desecrated our bed with her stench, that was riding your cock every night, that she had the temerity of calling herself your woman was unbearable"
-"Today I recover my honour. Today I win my man back. Today I'll regain my place in your bed"-continued Natsumi, passionately locking lips with her ex-boyfriend.
-"I'm glad you came back. My bed is yours, if you prove yourself the better woman"-said Seiji. Natsumi gave him one last wet smile before she left his side to then crouch in front of him, forcing her way between his legs.
The young Japanese Romeo gazed at the sight below him: His ex-girlfriend and current girlfriend; their anatomies squeezed between his legs, hatefully pushing their romantic rival away. He widened his stance, then grabbed each one by their tresses and pushed them into his crotch, letting the girls' mouths reach his hardened shaft from opposite angles. The sex kittens yelped, but quickly focused on his throbbing cock, waiting to see who would claim its sperm.
Seiji moaned with increasing intensity, feeling two tongues whiling around his cock. Natsumi and Mayumi headbutted each other, pulling hair to get the other woman out of the way of her cock sucking. Seiji felt it, their heads and soft skins grinding against him as they struggle in this intensely depraved ritual, just the preview of the vicious claiming duel to come!
-"Bitch!"-cursed Mayumi as Natsumi shoved her already perspiring body into her and pushed to the side. Burying Seiji's thick rod into her mouth, the fiery ex-girlfriend monopolized him until the jealous Mayumi thrust herself back into the fray! The battle grew hot, the girls squealing and moaning as they jockeyed for position.
-"Cumming!"-grunted Seiji. Yet he needn't had said so: the girls knew. They could feel it in their bones. He was close, his cum right for the taking! The belligerents' movements became agitated, frantic, shoving and squeezing their mouths in as they heatedly fought to make their mutual lover cum! The man they were fighting over was panting in short, sharp breaths as his manhood throbbed wildly, a slight layer of pre cum presaging the explosion to come! The battling beauties met right in the middle when Seiji couldn't hold any longer, violently exploding into their pretty faces!
Seiji heaved, seeing Natsumi brazenly tonguing Mayumi's semen-soaked cheek. Yet the highly erotic moment wasn't a friendly gesture and he could see the pre-duel pageantry quickly spinning out of control, Mayumi staring daggers at her sexual rival and Natsumi's caresses coming close to open warfare. The young Romeo took decisive action, pulling them on opposite sides by their long tresses, averting a violation of pre-duel rules.
-"Not before the duel"-heaved Seiji as the girls got on her feet-"You'll behave like respectable ladies until the duel starts"
-"The tramp who stole my man doesn't deserve to be treated like a lady"-snarled Natsumi, bringing her claws up.
-"I didn't steal him"-hissed Mayumi-"Seiji simply chose the better woman"
Then the starting bell sounded, giving the rabid Asian sirens the go ahead to sink their nails into each other!
-"If he really thought he wouldn't be ramming his cock inside me for the last 8 days"-said Natsumi, her heels hitting the floor as she got into Mayumi's personal space.
-"Oh please! He's been fucking me day in and day out for one year! 8 days is NOTHING!"-replied Mayumi, welcoming Natsumi with her arms open, wrapping them around her slender body and raking her talons deep into her adversary's back!
-"Apparently you can't please him as well as I did"-jeered Natsumi, tackling Mayumi into the glass wall and reciprocating the savage scratching-"Otherwise wouldn't he have smiled like it was Christmas when he saw me!"
-"I'm not going to take lectures from the woman who lost her boyfriend last year!"-said Mayumi as the young sex goddesses rolled on the glass wall, their shrill screams filling the small sauna as they maliciously tugged and ripped her antagonist's off hair.
Seiji was sporting a raging boner again within second one of the fight. Now perspiring heavily from the sweltering heat, watched with rapt attention as former and current girlfriends viciously whirled and trashed around the wall, their upper bodies indecently leaning on each other. He saw the sweat soaked girls, their sexy underwear already drenched with perspiration, raking their nails on each other backs, cattily using the wall for extra support as they sought to connect a dirty blow against the other's crotch. That failing, they quickly directed the attention at leaving deep gnashes on her enemy's thighs with her heels. It was clear the young girls were well versed in the art of using high heels as weapons in duels.
Natsumi sneaked her hands underneath Mayumi's armpits, grabbing Mayumi's lush tresses and pulling down! Mayumi squealed, gritting her teeth as she was forced to look up her nails sinking even deeper into her assailant's soft skin. Natsumi didn't let up, pulling her head forward and clenching her teeth around Mayumi's shoulder.
Mayumi's young body writhed under the strain, her eyes tearing up as she tried to fend off her relentless attacker. The young girlfriend's hands roamed Natsumi's body, latching onto her sexual rival's flimsy thong and pulled up! Natsumi's eyes widened, squealing and trashing as she felt the fabric of her thong being viciously rubbed against her cunt, the delicate fabric burying itself deep into her ass. The former girlfriend stood on her toes, trying to lessen the pain emanating from her crotch.
-"What's the matter skank?"-grunted Mayumi, feeling Natsumi's attacks weakening-"can't take a little wedge here and there?
-"No"-gritted Natsumi, abandoning her hair pull and then pulling up Mayumi's panties, stretching them as far as she could to punish her for her insolence-"But if this is…how you wanna fight…I can pull panties too"
-"Let's go bitch"-moaned Mayumi, letting a high pitched yelp as she pulled Natsumi's thing even higher-"I didn't come here…just to show my man… a little hair pulling"
-"This is gonna be your funeral bitch!"-
Seiji's erection got even harder as he watched the brawling beauties fighting in such depraved manner. The thongs were buried deep inside their cunts, giving the impression that there was nothing covering their hips and crotch area. The two angry harpies squealed, tiptoeing in their heels as they manipulated the sheer fabrics to bring maximum pain to her romantic foe.
Natsumi winced, feeling her crotch on fire as she bent over and rested her head on Mayumi's shoulder. The young Japanese vixen straightened her back, pulling Mayumi's thong with one hand while the other smacked her romantic adversary with a thunderous slap to the cheek. Mayumi yelped, letting go the panty pull as the force of the slap turned her around, wobbling in Seiji's direction, her face a few centimetres away from Seiji's face.
Natsumi roared! Stepping forward, wrapping one arm around the neck of the beleaguered Mayumi and the other sneaking into her thong from behind. The beautiful girlfriend let out a high-pitched squeal, feeling the unwelcome fingers invading her crotch.
Yet the foxy girlfriend wasn't going to meekly let herself be abused like this! Feeling her enemy's nipples grazing her back, Mayumi leaned forward, resting her head on her man's shoulder. Her arms now free, she moved her hands back, reaching for her assailant's wet cunt! She moaned, her expert nails finding Natsumi's vaginal opening in no time and returning her "attentions" with a vengeance!
Seiji stood still, feeling Mayumi hot breath on his shoulder, her cheeks leaning against his as sweat dripped from her dangling tits onto his moist cock in a perverted display. He looked forward, locking eyes with Natsumi, who was silently crying as she persisted on the heinous cunt attack! He could practically feel Mayumi's every shiver as Natsumi sank her talons deeper and deeper into Mayumi's womanhood. It was a nasty stalemate, and the Japanese Romeo started resorting to a technique many guys used to spur their lovers to fight harder for them.
-"Is this how it ends?"-whispered Seiji into Mayumi's ear-"with you being replaced by Natsumi? Will you admit now that Natsumi is the better woman? The one who deserves to sleep by my side?"
-"NO!"-heaved Mayumi, straightening her back, her back head hitting Natsumi's face. Natsumi desisted from her depraved hold on Mayumi's cunt, reeling backwards, her back hitting against the glass wall as she covered nursed her aching nose. The youthful Mayumi turned around, wrapping her hands around her enemy's neck and sinking her knee into her enemy's belly ONE TWO THREE times! Before pulling the harassed Natsumi downwards and into the floor.
-"You're"-heaved Mayumi, digging her heel into Natsumi's prone figure, eliciting a terrible wail from her romantic rival.
-"Not"-repeated Mayumi, trampling Natsumi again and maliciously twisting! The for greater effect.
-"Taking him"
-"Away"
-"From me!"
Natsumi let out a final, gut-wrenching shriek as her sweaty, wet anatomy went limp.
-"You cheap skank"-muttered Mayumi under her breath to no one in particular. Turning around, the young Asian beauty locked eyes with her boyfriend before fixing her gaze on Seiji's wet, erect, diamond hard shaft eager to drill her pussy. She strutted with a slight limp and sat on her man's lap, teasing his manhood with her wiggling ass. She kissed him before turning her back against his chest-"Your cock. Now"
Mayumi let out a soft moan as Seiji's dick slid into her womanhood. The Japanese sex kitten arched her back, extending her arms back to caress Seiji's face as her outer thighs grinded against Seiji's inner thighs. She shivered, feeling his masculine arms wrapped around her chest and waist, a wayward hand reaching down her vaginal opening and teasing her vaginal labia as he thrusted back and forth.
-"I'm going to fuck you like a whore"-whispered Seiji, feeling Mayumi's cunt clenching his cock as her moist hair grazed his cheeks.
-"I'm a whore. Your whore"-whimpered Mayumi, enjoying her man's cock under the stifling heat. She purred, steam coming in and out of her mouth as she was fucked, yet never taking her eyes off Natsumi's groggy body.
-"Natsumi claims to be my whore"-cooed Seiji-"Between you and her, who's the bigger whore?"
-"Me"-moaned Mayumi, biting her lip-"Always been, always will be"
Natsumi groaned, nursing the pain away as she watched with impotent rage as Mayumi rode Seiji's cock. Mayumi's loud moans feeling almost like a taunt to her, yet Natsumi kept pretending she was knocked out for a while to recover her strength before resuming the fight for her man's cock!
-"Mayumi…Mayumi…Mayumi"-gasped Seiji as he railed his girlfriend from behind, the abundant perspiration helping him slide in and out of her moist pussy as his fingers brought her arousal ever higher. He suddenly felt Mayumi's cunt gripping his manhood, her sinful body tensing up as she a menacing growl came out of her mouth. Even though the heavy steam now blanketing the room impeded his view, Seiji knew this could mean one thing…Natsumi was ready to go at it again.
-"I need to take care of business"-said Mayumi, gently disentangled herself from her man's arms and standing up. She took a few steps forward before letting out a high pitched yelp!
Natsumi had waited for her antagonist to come forward before plunging her exquisite anatomy onto the incoming Mayumi like a battering ram, tackling Mayumi's belly with her shoulder and sending the rival beauties crashing against Seiji's perspiring, hot body!
Seiji grunted, his hands protecting his cum lathered cock as the furious catball made contact with his skin. The battling beauties messily trashed and squirmed around his cock, grafting their nails into the other's wet body, beads of sweat and condensate vapor falling on Seiji's anatomy. They quickly settled into a lurid stalemate, their right legs bent on the bank while their left legs extended all the way to the floor for support as their bodies leaned sideways against the wall. Their mutual boyfriend was in the middle, turning his gaze admiring the jiggling tits hovering just above him as the girls ripped and tore long tresses of hair, which then fell on top of his lap.
WHORE SLUT SLAG SKANK TRAMP UGLY UDDERS SAGGY TITS HARLOT WENCH came the furious stream of obscenities as the girls pulled hair. They leaned foreheads, their mouth exhaling hot vapor while they stared down at each other with pure hatred.
-"Fight! Go for her boobs!"-said Seiji, conveniently not saying who he was referring to. Mayumi was the first to obey the obscene command, her hand sneaking under Natsumi's sweat drenched bra and sinking her nails into her foe's udders! Seiji could feel Natsumi squirming at the heinous attack, the pretty ex-girlfriend letting a high pitched scream as her melons came under attack!
Natsumi wouldn't meekly stand by while Mayumi tore into her precious feminine assets! The young ex-girlfriend turned her head to the side, leaning forward and biting into Mayumi's exposed neck! It was now time for Mayumi to quiver in agony, releasing a piercing shriek which only became louder when her foe's hands tore her delicate, moist bra and then sank her nails into her massive knockers.
Seiji watched from underneath the fighting vixens, Mayumi's bra falling on his lap as her harpy-like instincts kicked in and bit Natsumi's neck in retaliation. The man being fought over watched as Mayumi's hands blindly stretched and pulled Natsumi's bra until it came undone, falling on Seiji's head, temporarily blindly him. Pushing the bra aside, Seiji kept watching the spectacle unfolding above him as the girls continuously dug their nails into the other's boobs and then maliciously twisted and pinched for maximum effect.
Seiji could feel the long, moist, tangled hairs grazing against his face as the sexy vixens wrapped their arms around each other's neck for support. He leaned slightly towards the struggling Natsumi, half whispering into her ear (Yet loud enough for Mayumi to hear)-"Natsumi, it's time for you fight dirtier."
Seiji didn't have to wait long as his words seemed to breathe a second air in Natsumi's flagging efforts, his ex-girlfriend letting out a strident warcry, leaning forward and sneaking her hand under Mayumi's thong. He saw the devastating effects immediately as Mayumi gasped gave up her dangerous biting.
-"Mayumi"-said Seiji, his head leaning towards his shivering girlfriend-"Don't falter! Prove yourself to me!"
Seiji could see Mayumi grit her teeth as she extended her arms downwards, replicating Natsumi's heinous cunt attack! The desperate minxes leaned closer still, their mammaries joining together, moaning and wailing as their lethal nails explored and attacked the other reproductive organs with the maliciousness only two jealous women fighting a man's cock can muster.
-"He…is mine!"-said Mayumi, almost like a whisper as tears rolled down her cheeks. It was a simple declaration of intent, in part intended for her sexual rival, yet also for herself, reminding her increasingly broken body what this fight was all about.
-"No…I'll never…give him up!"-came the desperate rejoinder, the words of a young woman who won't admit being defeat. Natsumi won't give up Seiji no matter what!
The man being fought over with such relish watched spellbound, time seemingly slowing down to a halt, his eyes aware of every small detail. The drops of sweat and condensate water falling off the girls' chins, the tension in their forearms as they maneuvered their fingers around the other's crotch, the 4 boobs smashing and grinding together, the trembling bodies as each tried to withstand her mortal enemy's depraved assault. Therefore, he witnessed the moment when Mayumi's right leg finally buckled under Natsumi's relentless attack, causing the young Japanese siren to crash into the floor, taking down her sexual nemesis with her in a messy tangle of legs and arms.
Natsumi whimpered, feeling her aching loins complain about the abuse they have been subjected to. She shook her head, getting on her shaking knees and looking at the groggy Mayumi, who was crying as she massaged her tortured womanhood. Natsumi then fixed her gaze on Seiji's erect, moist cock, hovering well above Mayumi's head, waiting to be claimed by its rightful owner! The determined ex-girlfriend sprung forward, trapping Mayumi's neck between her arm and the bank.
-"I'm going to take my man back!"-declared Natsumi, placing vicious slap after vicious slap on her beleaguered sexual rival. Mayumi, moaned, her head being brutally tossed from side to side under the onslaught of slaps while her air supply was being cut off. The girlfriend frantically scratched Natsumi's arm, trying to free herself from the pin to no avail.
-"NE..VER!"-spat Mayumi with difficulty, bringing her toned leg up and kicking her tormentor's belly with her heel! The relentless Natsumi howled, crumbling like a house of cards as she fell back in a foetal position. Mayumi coughed, pausing for exactly one second before she pounced, pinning Natsumi in a messy high school hold and furiously slapping the girl below her.
-"HE"
-"IS"
-"MINE!"
-"MINE!"
-"MINE!"
Natsumi's cheeks became crimson red under the unrelenting assault yet she fought back like a street cat in heat, raking her long nails in Mayumi's thighs while she bucked like a wild bronco, trying to get the skank off her stomach. It was the kind of catty showdown that only two girls fighting over the same man could produce, each catty vixen bringing her feminine weapons into the battlefield in the hopes of turning the fight in her favour.
Mayumi cursed through her gritted teeth, trying to ignore Natsumi's agonizing clawing. She mercilessly pounded Natsumi's head into the floor several times, a move that was of reduced potency due to the floor's material yet still highly effective. Soon the repeated banging took her toll on the catty Natsumi, her faltering bucking and weakening nails encouraging the tiring Mayumi to keep going. The poignant moment came when Natsumi stopped struggling, her arms falling on the floor.
Mayumi winced, the effects of the non-stop fighting and fucking becoming apparent the moment the rush of adrenaline exited her battered physique. The jealous girlfriend collapsed sideways, exhausted, her naked tits rising and falling as she tried to regain her breath. Yet she quickly focused on the task at hand, getting on all four and looking at Seiji's rock hard manhood, waiting for her to claim its sperm.
-"Let's continue"-cooed Mayumi, climbing the bank and laying her body in a horizontal manner -yet sideways-, her eyes fixed at Natsumi's almost unconscious body with wariness. Mayumi let out a small moan, feeling a slight discomfort as her boyfriend inserted his pulsating dick in her much-abused vagina.
-"Are you sure you don't want to claim me with a blow…"-asked Seiji, noticing his girlfriend's discomfort.
-"NO!"-interrupted the proud Mayumi, gritting her teeth as she took his manhood inside her. She would claim his cum the right way, with her vagina brimming with his thick, hot, white semen-"It's nothing serious, just little scratches of a little whore playing at being a real woman."
-"Take me and fill me with your cum"-continued Mayumi, swearing Seiji's cock became even thicker as she spoke-"Don't hesitate to thrust deep and hard: This is my reward for fighting for your cock"
Mayumi's sultry yet somewhat quivering voice, and the sexually charged content it professed cleared Seiji's doubts. Soon he was furiously thrusting his male member in a rough, uncouth manner, violently jolting Mayumi's body as if Mayumi had not just viciously fought tooth and nail over his cock for 8 straight days. She loudly called his name between her moans, heaving as her tits boobing up and down as her sensual anatomy was rocked by Seiji's thrusts.
The debauched sound of nether regions smacking together in coitus called the bruised and battered Natsumi into her senses. Shaking away her blurry vision, she focused on the copulating couple. Her feminine intuition told her ex-boyfriend was close to a point of no return, and the girl riding him the next minute would claim his semen. The thought of her sexual rival claiming him was insufferable for the jealous ex-girlfriend, spurring her to get on her feet and leap at the fornicating couple! She was to recover her place in his bed!
It couldn't have been more than a few seconds from the moment Mayumi saw her romantic rival rally to the moment she was literarily on top of her, yet it was as if the whole thing had played in painfully slow motion. The fornicating girlfriend snarled like a rabid dog, her body stiffening up as she was pounded. Yet she knew her man was about to orgasm, and was unwilling to delay the important act of claiming his cum. She called for her man to drill her harder and faster, assuring him she'd fight for him to the bitter end. Mayumi got all 10 claws up, welcoming the vicious street cat with a bear hug!
The bitter fighting was joined, Mayumi being sandwiched between her mortal enemy and her boyfriend, fucking and fighting the same time. She wasn't about to relinquish her hold on his cock, especially not now that he was about to cum! Suddenly she felt Seiji's chest heave as he grunted liked, his cock twitching inside her clenching pussy. The claiming buzz told all Mayumi needed to hear: She had claimed Seiji's semen.
-"His cum is mine!"-declared Mayumi, rubbing salt on injury. Even in the midst of a savage catfight, with her mortal nemesis ramming all 10 nails on her much-abused skin, Mayumi couldn't help but to feel her feminine pride swell. In this most of womanly contests, she had prevailed over her love rival and claimed Seiji's cum.
-"YOU FUCKING HAG!"-raged Natsumi, brusquely tossing Mayumi sideways, sending her crashing against the wall. Natsumi growled in fury, aware of what had just happened and fully intending to force a contested outcome. She was going to make Mayumi pay dearly for claiming something only Natsumi had right to!
Mayumi squealed as her figure crashed against the wall, but quickly lunged towards Natsumi, tackling her antagonist into Seiji's naked body. It wasn't time to rest: The destruction of her love rival was at hand!
Now sandwiched between Seiji and Mayumi, the raging Natsumi grafted her dangerous nails on Mayumi's pretty face. She was going to ruin her! Natsumi left 3 deep marks in Mayumi's cheeks, and then sank her talons into her face again. Mayumi quickly went from gloating to furiously fighting back, responding with her own ruinous face scratching. She was not only going to win Seiji again but to deform her sexual rival so badly so that her man would never imagine Natsumi in a sexual way ever again!
Yet as the wild cats were focused on destroying each other's pretty faces, a new surprise changed the calculus of the fight. Natsumi gasped, feeling a pleasant sensation down her loins. A thick, long, semen-lathered, throbbing cock sliding inside her. Mayumi's sharp girlfriend instincts immediately sensed something was amiss. As they were mercilessly clawing and ruining the other's face, one thought popped into their minds: partial ejaculation.
Partial ejaculation was when a man didn't fully orgasm, maintaining his erection and needing no time to re-engage in sex again. While Mayumi had done a proper claiming Seiji under the claiming duel rules, if Natsumi claimed Seiji's remaining cum, she'd too be regarded as having claimed Seiji. Should that happen, the issue would be decided in the ensuing savage catfight, the winner being the girl who knocked her sexual rival unconscious.
-"There's still some of it ready to be claimed…by the better woman"-said Seiji, confirming what the battling vixens already knew. He made effort to thrust in and out of Natsumi as the girls' delightful figures writhed on the bank, right beside his laying body. He wanted to encourage Natsumi to keep fighting, but if his ex-girlfriend wanted his cum, she'd have to earn it.
Mayumi was dammed if she was just going to let that slut claim her boyfriend just like that! The man they were fighting for was right beside them, watching their every move, hearing their every moan, feeling their every shiver. Neither wanted to disappoint him!
Mayumi tried to roll on top of Natsumi. Seiji rolled his naked body, his face looking up the ceiling, bringing the struggling Natsumi (who was still gripping his dick with her vagina) along with him, inadvertently helping Mayumi secure the top position.
-"Get off my man's cock you slut!"-demanded Mayumi, now straddling on top of Natsumi and Seiji as she savagely slapped the hussy who wanted to steal her man.
-"Make me you ugly skank!"-replied Natsumi in defiance, angrily responding the onslaught of slaps blow by blow as she squirmed underneath Mayumi. She was damned if she was going to give Seiji's cock up.
Seiji heaved, feeling incredibly aroused as the girls used his sweat drenched body as the next stage for the brutal catfight. He felt Natsumi's contorting on top of him, her back rubbing against his chest, her pulsating cunt massaging his wet cock as she fought tooth and nail with his girlfriend. He looked past Natsumi, seeing his girlfriend on top, her jiggling tits bouncing all over the place as she furiously traded slaps with her slutty adversary. It was an incredibly erotic experience, which usually only occurs in claiming matches.
Natsumi fought to contain her tears as her cheeks were burning crimson red under the relentless onslaught of slaps. She did her best to contest every blow with a strike of her own but after half an hour of brutal, non stop fighting, the stubborn ex-girlfriend was quickly running out of steam. Then she heard it…Seiji's whispering encouragement, telling her to keep on fighting. To show him she was worthy of winning her place in his bedroom back. To maul and conquer!
Natsumi extended her arms, latching onto the Mayumi's wet tresses, which were dangling loosely on top of her tits, and pulled down, bringing her nemesis down in one swoop motion. The moment Natsumi felt her foe's mammaries grazing her mouth, she chomped down the bitch's boobs, clenching her teeth and then twisting her head.
Mayumi let out an ear shattering wail as she felt her precious melons being ripped apart by Natsumi's fangs. It was an almost paralysing pain, yet the young Japanese vixen managed to catch a glimpse of her boyfriend locking eyes with her, words coming out of his mouth. She wasn't sure what he was saying, but in her half feverish state his "words" rang in her head "Show her how a true woman fights" "Don't lose to this second rate skank" "Ruin this slut for me" Almost out of an animal instinct Mayumi recommitted her dangerous nails to scratching Natsumi's face. She wasn't going to lose her man to this cheap whore!
Natsumi's hands blindly roamed Mayumi's upper body, reaching up to her neck. Then the wily Japanese vixen, her sight covered by Mayumi's hair, made a calculated guess and abruptly eye gouged her sexual rival! Mayumi shrieked, covering her ruined face as she reeled her upper body backwards, getting off Natsumi's belly. The ex-girlfriend jumped at the chance, and still gripping Seiji's cock between her legs, she got on her knees, latched her fingers onto Mayumi's messed up hair and banged her opponent's head against the plastic wall over and over.
Mayumi, now sure her eyes were ok, exploded in frantic desperation, extending her arms and letting her nails wreak havoc with Natsumi's chest. Seiji was mesmerized with the brutal, unrelentingly exchange of violence, surprised his lovers had proven to be surprisingly equal for this long. From position under the brawling girls, he watched Natsumi's back contorting in violent angles as these priestesses of violence fought on and on, giving no quarter, asking no mercy.
A tiring Natsumi gritted her teeth, trying to withstand Mayumi's harpy like claws ransacking her knockers. Feeling her sexual rival finally starting to weaken, Natsumi pulled Mayumi's hair to the other side, making her romantic foe fall precipitously head-first into the floor. Finally giving up her cunt grip on Seiji's manhood, Natsumi spread Mayumi's dangling legs apart and stomped her heels into Mayumi's vaginal labia.
The ex-girlfriend felt no compassion nor sympathy for her fallen adversary, drawing satisfaction from Mayumi's shrill screams as she swivelled her heel to maximize her pain. As she sank her heels into Mayumi's cunt, Natsumi repeated a message that was heard in practically every duel. A battle cry, a boast, a statement of ownership. It wasn't an original message, but it was simple, powerful, and it got right to the point.
-"HE"-STOMP
-"IS" –STOMP
-"MINE!" –STOMP
-"MINE!" –STOMP
-"MINE!" –STOMP
Natsumi breathed heavily, stopping the incessant assault for fear she'd knock the bitch unconscious before she had claimed Seiji's cum. The Japanese seductress gave her man a tired smile, letting herself enjoy his masculine body for the first time in the since the duel started.
-"She wasn't woman enough to claim you properly"-wooed Natsumi as she laid beside Seiji's bare body, feeling his erect shaft grazing her ass. She turned her body around, ending face to face to her old boyfriend-"Only a real woman like me can claim you the right way"
-"You've won the right"-assured Seiji, gently coaxing Natsumi into a missionary position and sliding his manhood into her welcoming womanhood-"but so has Mayumi"
He felt Natsumi's sensual anatomy stiff the moment she heard those words. He remained unperturbed as he continued speaking, knowing full well his next words would fan the flames of Natsumi's jealous heart-"You've both proven to be true women, equal in love making and in the duel room. To be honest I still feel I can't decide who's the better woman. You both are worthy of being my girlfriend"
Natsumi hissed, becoming increasingly edgy as her former boyfriend spoke. No woman wanted to hear she was equal to her sexual rival, especially not in the intimate art of love making. Brimming with jealousy, she intended to show Seiji otherwise.
-"You're wrong"-growled Natsumi, locking eyes with Seiji as he rocked her body-"I'll show you I'm much better than her. She's not worthy of your cock, nor your bed."
As Natsumi bad mouthed her sexual rival, said sexual rival laid writhing in agony on the floor, massaging her crotch as she tried to rally her exhausted body back into the battlefield. Mayumi was fully conscious, able to hear Natsumi's indecent words, her moans as Seiji fucked her hard. As the girlfriend this was an insufferable affront, but even worse than whatever was coming out of Natsumi's mouth was the humiliation of hearing Seiji's calling Natsumi's name with desire as he pounded her.
Mayumi lifted herself to her knees, using the bank for support only to see her boyfriend and sexual rival fucking in a missionary position. The Asian sex kitten snarled, realizing Seiji was about to ejaculate what remained of his cum into Natsumi's unworthy vagina. Not on her watch! She fully sluggishly stood on her feet, letting out a desperate battle cry as she pulled Natsumi's hair with renewed bloodlust!
Natsumi cried out in agony, her scalp on fire. Yet the ex-girlfriend wrapped her toned legs around Seiji's hips, digging herself in, intent in claiming Seiji once and for all before turning her attention to Mayumi. She didn't just stand passively as Mayumi tugged her tresses neither, latching her fingers on Mayumi's hair and pulling back in retaliation.
-"Get off my man in this very instant!"-demanded Mayumi, tearing a bunch of hair and then escalating on Natsumi's already clawed up face.
-"How about you let me fuck Seiji in peace"-replied Natsumi, tugging Mayumi closer to herself and awkwardly wrapping her arm around her neck-"Then I'll fuck you up bitch!"
Seiji was even more turned on, struggling to balance fucking and watching the lewd spectacle in front of him. Yet, it all became a haze, vaguely aware of the fighting action as he repeated "I'm cumming I'm cumming!"
It could have been one minute later…or maybe 10 seconds. Seiji wasn't sure. However, what he knew is that the catty girls went at it with wild abandon right up to the moment he groaned, exploding into Natsumi's pulsating pussy for a glorious few seconds and then he collapsed to the side, falling on the floor exhausted and empty, the claiming buzz indicating Natsumi had performed a valid claiming.
Seiji's weight suddenly no longer holding Natsumi down, Mayumi was able to yank her mortal enemy off the bank and bring her down to the floor, on her knees. The seething girlfriend brought her left leg up, kneeing her slutty opponent on the face, making sure grafted her heel into Natsumi's pale skin, leaving red, deep marks.
Natsumi's head exploded in pain, feeling a searing sensation on her skin as she raked her long nails into Mayumi's beautiful legs. She went at it again, this time pulling down the bitch's panties, now half torn under the stress of the vicious catfighting. Her head was so close to Mayumi's crotch, she could smell the disgusting aroma of her enemy's love juices mixed with remains of Seiji's sperm. She did what was only natural, turning her head sideways and biting Mayumi's inner thigh, so close to Mayumi's vulva she could feel her enemy's revolting cum juices dripping on her cheek.
Mayumi winced, feeling the pain in such an intimate place reverberate throughout her body. She collapsed on the floor, her knees unable to support her weight any longer, but not before she kicked her heel into her tormentor's chin.
The girls squirmed and withered on the floor, half conscious and on the brink of collapse. Yet neither attractive Asian girl lost sight of what was at stake. Only one could prevail and claim Seiji for herself. Forcing their unwilling, aching bodies to rally once again for one last push, the romantic rivals groggily got on all four, snarling and hissing like rabid bitches in heat.
Seiji watched, his manhood already hard again as his beautiful lovers joined battle in what would seem one last time. They moved sinuously, on their four limbs, like tigresses stalking their prey before getting close to each other and reaching for her love rival, restarting this carnival of violence! It was a terrible struggle, the girls scratching and mauling, biting and chewing, kicking and slapping as the faltering girls pitted their battered bodies against each other.
The pretty girls let themselves go, abandoning all rational thought, foregoing all strategy, paying attention only to their most base desires. It was as if they were on autopilot, their survival instincts taking over in the field of mars. It was a tale as old as humanity itself, two women fighting to eliminate her sexual competition and gain a coveted sexual partner for herself.
The messy back and forth resulted in a 69 position, each woman staring at her opponent's cum filled cunt right in front of her. It was a golden opportunity to tilt the scales off the duel, and both girls took the chance with open arms, disregarding all consequences. They simultaneously wrapped their hands around each other, planting their nails into the other buttocks. Getting over the disgusting aroma emanating from the other's pussy, each exhausted beauty buried her head deep into her opponent's crotch, ready for a final showdown!
Natsumi tightened her body, trembling from Mayumi's savage biting, yet she persisted in her destructive rampage, the stifling humidity in the steam room helping her wreak havoc in her adversary's reproductive organ. Feeling herself flagging, her body begging for relief, the obstinate ex-girlfriend fired herself up by imagining her sexual rival claiming her man and riding him night by night. Even now she had no intention of surrendering her man ever again, no matter what.
Mayumi fought back the tears streaming down her cheeks, enhancing he destructive power of her teeth with her long, sharp nails. She had immensely enjoyed her one-year relationship with Seiji and had no intention of giving him up. This was yet another obstacle in their relationship, just as Xixi had been, and she was certain she'd overcome this trial, her relationship with her boyfriend emerging stronger than ever.
Seiji wiped his sweaty forehead, looking at the quivering, almost immobile 69 in front of him. Yet he knew this was probably the most poignant point of the fight. He had asked several girls about it, and he knew that cunt biting isn't done lightly, even in the dirtiest of catfights. More than a tactic, it's a desperate hail Mary, a double-edged last gambit because while it was a highly effective tactic, it opened the attacker to retaliation, opening the floodgates for an even dirtier fight.
A chill went down his spine when he remembered how a particular woman had explained cunt biting to him. It was like "having your hardened cock bitten by another man and you biting back, trying to make the other guy's dick fall off." Yet, the obscene show made him ever harder. He took an almost guilty pleasure of him being thought so worthy that the girls were willing to go so far to win a duel over him.
Seiji's heart tightened when he heard the next buzz, indicating that one girl had finally prevailed over her sexual rival. He looked unsure for a few seconds, seeing Natsumi and Mayumi break away, their sensual yet broken bodies falling sideways. Yet he quickly identified his champion, his legitimate girlfriend for the foreseeable future, the woman who would share his bed from now on.
Seiji stood up and walked towards the heaving woman, lifting her up and soothing her-"It's over Natsumi. Mayumi is beaten. I'm all yours, if you'll have me."
-"I'll have…you"-muttered Natsumi, fighting the overpowering impulse to faint-"You're mine…I'm your girlfriend."
---
Ending
A duel, especially a claiming duel is a treat for the man in dispute. He gets to watch two women who will fight tooth and nail for the right to ride his cock and be his exclusive girlfriend. Not only that, but the duellists are also putting their social lives and residence in the city on the line. Any woman willing to subject her body to such trial immediately grabs the man's attentions. They allow pretenders to even the scales in the battle for the man's affections.
What's is better than a duel? It's a rematch between two bitter enemies, over the man one of them has lost. Rematches are the bitterest of duels because there's already a lot of bad blood and a lot of pride on the line. The loser of the first duel wants to recover her feminine pride and man. For the current girlfriend, losing a rematch is a bitter pill to swallow: it's considered preferable to lose to the man to a new lover than to lose him to the old girlfriend they had already beaten before. Once the dice has been cast however, both women have no option but to go at it with all their might until one is destroyed and the other his rides his cock unchallenged.
Three weeks after Natsumi's victory she was discharged from hospital, but that didn't mean her wounds had healed yet: that would take time, probably 2 months. The government of course had the medicine to make it all go away in half the time, but those kinds of medicines were only used in urgent cases. Most of the time, they wanted the pain to linger to make women less gung-ho about duels. She still hadn't lost the limp remaining from the dirty cunt fighting and she had to wear a hat to hide bald spots Mayumi had left on her.
Had it been worth it? Even though Natsumi had dueled twice for Seiji, her duel count was at one. She had endured a year in exile, and wrecked her body over a period of nine days. All for the right to mount Seiji again. The stakes made no logic in any rational sense, but a fight over a man isn't rational: It's raw, primitive, primordial. No woman thinks logically when she has to fight for her lover against a amorous rival. When the man is good in bed, the girls can get especially vicious about retaining sleeping rights over him, and Seiji was a particularly skilled lover.
The young Japanese vixen, fresh from victory, returned to an apartment denuded of Mayumi's stuff: Probably a relative or friend of hers had picked up her belongings in a hurry. The image of Mayumi crying as she realized she has lost Seiji brought a smile on Natsumi's face. She had paid the slut back for what she had done last year. Now it was the time to close the book on the saga that had started when the whore started sleeping with her man.
Natsumi entered the bedroom, the bedroom that once again belonged to her. She took out the tattered remains of what had been Mayumi's lingerie and tied them in a small hook over the bed: A small ritual to remind the man in dispute of what had just happened.
Now Seiji's legitimate girlfriend by right of duel, Natsumi slowly took off her dress, careful not to trigger any sore point remaining from the vicious duel. She stood up, ready to take a hot shower and wait for Seiji, who should be arriving in one hour. Natsumi would welcome him, and enjoy his cock, now officially hers.
The End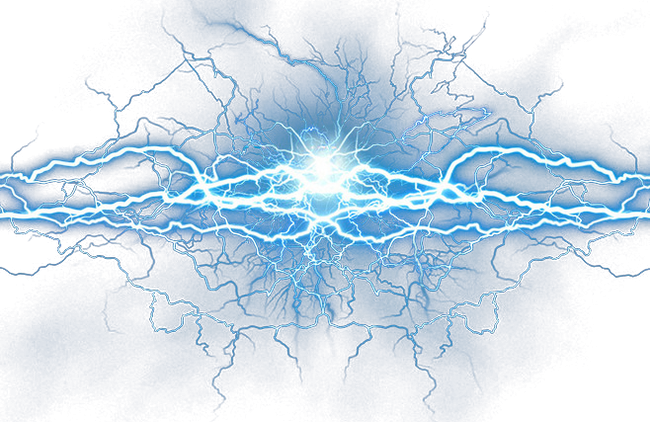 Thank you for reading! For more of JustLooking9000's Stories: Click Here!