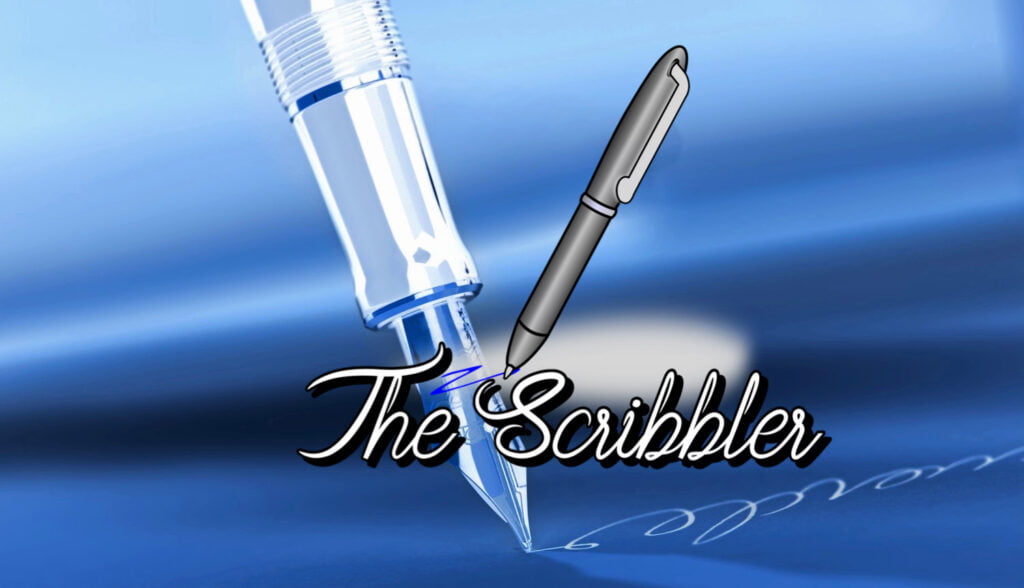 Sunlight slanted through the trees that overhung the winding road and almost turned it into a tunnel. It was not yet fall but leaves still carpeted the ground, making it difficult to tell where the asphalt ended and the floor of the forest began. Vanessa Carrington slowed her white Audi almost to a crawl as she carefully steered the car along the winding road that led up the river valley into the hills behind Blue Water Harbor. A mistake here would prove costly – the ground sloped steeply upward to her right, almost cliff-like in places, and fell away sharply to her left, down to the tumbling creek a hundred feet below. The difficult drive only added to her unease.
She was on her way to a house known around town as the Eyrie, the home of a French woman named Monique Morgaine who ruled – and from all accounts, she did so in every sense of the word – the Pain Cult, or the Pain Seekers as they were often known. Along with the Pleasure and Power Cults, they were the driving force behind the reputation that Blue Water Harbor, its adjacent hamlet Blue Water Village and the nearby town of San Vicente had recently acquired for unusual – some would say aberrant –behavior.
Dr Vanessa Carrington had come to Blue Water back in the early summer, to investigate the rumors that had begun to filter into the San Francisco fetish community. As a Professor of Psychology who specialized in sexual abnormalities, she had thought there might be the basis of a research paper here. Indeed there was, though she was unsure whether that paper would ever be written. The odd occurrences here – public sex acts between couples and groups, rivalries for dominance between the cults and even public fights over who had the right to fuck or top who – were one thing. The rumors as to why such things occurred – rumored, hinted at, but never truly explained – were something else again. There were whispers that the Cults' leaders were possessed by animal spirits that gave them mystical powers, and it was these powers that prompted the citizens of Blue Water to behave as they did. That was not the kind of thing that could be mentioned in any kind of scientific paper – she would be a laughing stock – but until another, more satisfactory root cause came up, she could only continue digging.
She had already interviewed the leaders of the other two cults. The first had been Aisha Pashir, who led the Power Cult, though 'interview' was hardly the word to describe their first meeting. After losing a fight to Brittany Beckett, wife of the local chief of police, Vanessa had been subjected to a long and degrading night at the hands of Brittany and her friends before being paraded naked through town and dragged in front of Aisha as a gift from Brittany. The day she had spent in Aisha's hands had certainly been edifying though extremely humiliating at the same time. Vanessa had been on the brink of abandoning her plans and fleeing back to San Francisco but she had found the courage to continue and even to go back and conduct a more formal interview with Aisha.
Her meeting with the leader of the Pleasure Cult, Jane Masters, had been far more agreeable but equally unusual. Almost as soon as she had arrived, Vanessa had found herself seduced into a three-way lesbian encounter with Jane and a young woman named Annie. After that, Jane had taken Vanessa to dinner where she witnessed an acquaintance of hers, a girl named Misty Dawn who ran the local coffee shop [i]Java Girll[/i] on Main St in Blue Water Village, participate in a group sex ritual that seemed almost religious in nature, as a prelude to a vicious catfight over some guy at whom Misty had apparently looked the wrong way. The meeting had continued back at Jane's house where, in the company of Jane's husband David and Vanessa's own husband Bill whom Annie had retrieved from their summer rental in the Village, they had all pleasured one another until long after dawn broke the next morning.
In the month since then, Vanessa and Bill had become firm friends with Jane and David, not to mention frequent lovers. They had met others from the Pleasure Cult too – Morgan and Gary King who lived up the hill from the Masters, Sean and Lynda Sevrin whose house was not far from Vanessa and Bill's own, not to mention the numerous locals who seemed to frequent the Masters' house at all hours of the day and night.
Morgan and another young woman named Leila Deppiesse, whose family owned the general store in Blue Water Harbor, had taken on the role of personal trainers to Vanessa. After her defeat by Brittany and the price she had paid for it, Vanessa had sworn she would never again be caught unawares that way. She had worked out fanatically and taken martial arts classes but as Jane had explained to her, Morgan and Leila would teach her how to fight another woman and win. As yet, Vanessa had not had to put her newly learned skills to the test, but she was sure that time would come.
Today she was about to add another piece to the puzzle that surrounded the people behind Blue Water's cults – the Pride as they called themselves. She was looking forward to this meeting, and dreading it at the same time. Everyone she had met and befriended here had warned her to be very careful around Monique. "She'll make you think things, do things, want to do things…and make you want [i]her[/i] to do things…that you'd never dream of," her friend Lisa Ramirez, the mayor's wife, had told her one night after several glasses of wine. The haunted look in her eyes as she said those words, had sent a chill down Vanessa's spine.
Perhaps more frightening, but also more intriguing, were the stories that involved Monique's long-time companion and lover, Angelina Suarez. Ruthless, depraved and sadistic were all adjectives that seemed to accompany any mention of her name. She was said to hold a pathological hatred for buxom women and Morgan King, who had suffered at her hands after being taken by the Pain Cult in Miami, could barely stand to be in the same room with her. Vanessa did not know the details and given the young woman's obvious horror at the mere memory of her ordeal, did not wish to ask.
Once the live-in girlfriend of Aisha Pashir, Angelina had switched her allegiance to Monique at some time after the events that had made the Pleasure Cult leave Miami and move to California. When, and why, was something no-one seemed to know, but which Vanessa hoped to find out. Her research paper into the psychological anomalies of Blue Water and its citizens had inexorably evolved into a chronicle of the Pride and its cults. She smiled slightly at the thought.
Rumor and innuendo were the norm when people spoke of the Pride, but that was doubly true for Monique Morgaine and those around her. Some said Monique was the widow of a French billionaire industrialist who had died under dubious circumstances, leaving her his vast fortune. Others said her husband was alive and well, and paid her a very generous allowance to keep an ocean between them. Still others said Monique was in fact married to Angelina. These were more questions Vanessa hoped to resolve.
"You can't miss the turn to the driveway," Jane had told her. "The gate post is quite…unique." She had smiled as she had said that, but in a way that held no humor. Now, as Vanessa eased the car around yet another tortuous bend in the narrow road, she understood. At the roadside, suspended on a tall wooden frame, stood a medieval gibbet – a cage of iron bands, roughly the size and shape of a human body. Vanessa knew that in times gone by, criminals were hung alive in such contraptions and left to die of thirst, their bodies allowed to rot, picked at by scavengers. It was a grisly image beloved of period film-makers.
What made this device most remarkable was the fact that it was not empty, but contained the naked body of a young woman, facing the direction from which Vanessa had come. Her bare skin was pale in the green-tinted gloom of the forest, her long jet-black hair ruffled by the slight breeze. Her eyes wide, Vanessa slowed the car practically to a halt. When the figure slowly raised an arm and pointed off to her left, toward a gap in the trees and the entrance to a driveway, Vanessa almost drove off the road and down the hillside in shock.
She followed the woman's mute direction, guiding the car up the driveway which meandered through the trees in much the same way as the road she had just left. The path was narrow, climbed steadily and several times the undergrowth brushed both sides of the car. Had there been room to turn around, it was likely she would have done so and retreated back to town, but she continued perhaps a quarter mile, trying to ignore the butterflies in her stomach, before the outline of a house – a mansion, to be more precise – became visible through the trees.
The building was of quarried stone, two storeys high with a gabled roof though the hillside sloped up around it such that Vanessa suspected the rear was actually carved out of the rock itself. Trees grew close by on both sides and even overhung the structure but there was a clear space of about twenty yards at the front. The driveway leveled out and disappeared into a dark tunnel between two curving, paved footpaths that led up to imposing, iron-bound front doors. A broad expanse of flagstones in front of what was evidently the entrance to an underground garage was large enough to hold several cars and it was here that Vanessa parked. She took a deep breath, plucked her purse from the passenger seat and got out of the car.
She had prepared herself carefully for this meeting, not just in her research but mentally too. After working for years among the San Francisco BDSM community, she knew something about how these people thought. It was important to send the right message. She couldn't display any weakness that could be taken as an invitation to exploit, but nor could she be so assertive as to imply any kind of challenge. Dealing with Dommes was a balancing act and she had rehearsed accordingly. She tried to ignore the tiny voice in the back of her mind, which reminded her that none of her meetings with the Pride's leaders had ever gone according to plan.
Even her appearance was part of that message, and she had paid particular attention to it. The weather was cool for this time of year and she had taken advantage of that to cover up more than usual. She had chosen black ski pants that hugged her shapely thighs and taut buttocks, and a matching long-sleeved tee with a high neck. She wore a sports bra beneath that constrained and flattened her bust, making her appear considerably smaller in that regard than she actually was. She hoped to interview Angelina today as well as Monique and given Angelina's reputed prejudice against busty women, she wished to make her bust as inconspicuous as possible. The last thing she wanted was an angry sadist looking for a reason to take her in hand. Given what she knew of the other cult leaders and the auras of power they projected, along with the Pain Cult's reputation, she doubted that she would walk away unscathed from such a situation.
She had topped the outfit with a short black jacket that drew attention to her butt and further covered up her chest. Her shoes, crimson patent pumps with four-inch heels, were the highest she could manage and still walk comfortably. Her nails matched her shoes and both set off her Titian red hair. All in all, it was a calculated risk but she was satisfied that her attire conveyed the impression she wished – cool, assertive and sophisticated.
None of that eased the tightness in her gut as she walked up the path toward the front door of the house. Looking up at the imposing structure, she marveled that it was less than three years old, having been built specifically to Monique Morgaine's requirements before the Pain Cult had moved here to Blue Water. It reminded Vanessa of some mansions she had seen on trips to Provence and given Monique's French heritage, that was perhaps to be expected.
There was a bell-push to the right of the door and Vanessa pressed it, then turned to gaze down the hill at the forest that enveloped the house. From here there was no sign of the road, though she could see the ocean gleaming blue through the tops of the trees. The views from the house's upper floor, she imagined, would be spectacular. She tried to look for the gibbet and its human cargo but that too was hidden. She wondered how long the woman had been imprisoned in the cage – and how long she would remain there.
The door opened behind and she turned to find herself faced with a smiling young man, dark-haired with a neatly trimmed goatee. In blue jeans and a white t-shirt emblazoned with the Oakley emblem, he looked like a typical California surfer except for the black leather collar with a silver D-ring that encircled his throat. "Hi," he greeted her. "I guess you're Vanessa. Mistress is expecting you." He stood back and beckoned her inside.
Vanessa stepped through the doorway and into an atrium that soared above her to a vaulted ceiling. Stone-walled like the building's exterior, it was dominated by twin staircases that curved upward to a second-floor balcony, echoing the shape of the paths outside. A massive brass chandelier hung on a heavy chain in the center of the room but right now the light came from the broad expanse of windows above the entrance. A set of double doors faced Vanessa across the room, along with identical pairs to the left and right at the foot of each staircase.
A woman in her early twenties, blonde-haired, dressed in khaki pants and a black tee stood on the balcony above, polishing the railing. She glanced down, caught Vanessa's eye, smiled and nodded but said nothing. The man motioned toward the doors to Vanessa's right. "Follow me, please."
He led the way through the double doors, closing them behind Vanessa after she followed, then through what appeared to be an outer office. The stone flagged floor gave way to crimson carpet and the walls were a rich mahogany paneling to waist level, and cream paint above that. Several large framed photographs – Vanessa recognized one as a recent Vogue cover – adorned the walls. There was a red leather couch, a wood and glass coffee table and a modern-looking desk with a phone and a laptop computer on it. They did not stop there however, but walked across the room and through another set of double doors on the far side.
The room beyond was similarly decorated but larger. Twin couches sat in one corner with an end table between them, on which a brass-and-glass lamp burned. There were more framed photographs from fashion magazines, beautifully composed and lit, on the walls. A heavy mahogany desk bound with iron bands and inset with heavy iron rings squatted between two floor-to-ceiling windows on the right-hand wall.
In a high-backed chair behind the desk sat a woman dressed in a long-sleeved black turtleneck sweater that clung to her broad shoulders and full breasts. A cascade of white-blonde hair tumbled over her shoulders and down below the level of the desk, framing a heart-shaped face with a broad forehead, high pronounced cheekbones and a narrow chin. She put down a tablet computer and looked up as Vanessa entered. Ice-blue eyes fixed the professor with an appraising stare. Vanessa felt a moment of uncertainty as she caught the woman's gaze, and she struggled not to lower her eyes. Her host was stunningly beautiful and just as intimating as the stories about her would imply.
"Professor Carrington, I presume." Her English was faultless though her voice held the slightest trace of an accent. She rose, came around the desk and offered her hand. She was much taller than Vanessa, her long legs sheathed in black, and her stiletto-heeled ankle boots elevated her to well over six feet. "I'm Monique Morgaine. I'm pleased to meet you."
Vanessa took the proffered hand. Monique's touch was cool, her grip firm. "Vanessa," she replied. "And I'm pleased to meet you too. Thank you for making the time."
Monique smiled a smile that lit up the room. "My pleasure. You had no trouble finding us?"
"None at all," replied Vanessa. "Your…gate marker…was most helpful."
The tall blonde's smile changed. "Well…the driveway can be easy to miss. Some people have gone all the way to the falls at the end of the road. It's five miles out of your way." She gave a characteristically Gallic shrug. "And besides, Hana needed to make amends."
Vanessa wanted to ask, 'Make amends for what?' but she held her tongue.
Monique turned to the young man who had shown Vanessa in. "Lucas, that will be all, thank you."
He nodded. "Of course, Mistress." He left the room and closed the door behind him.
Monique shepherded Vanessa toward the couches in the corner. Vanessa nodded toward the pictures on the wall as she sat down. "I like your taste in photography," she remarked as an ice-breaker.
"Thank you," replied Monique as she seated herself on the other sofa. "I took them." She smiled at Vanessa's raised eyebrows. "I do fashion photography for many of the major magazines as well as…other subjects. I don't need to work…I don't need the money…but I like to be busy."
"All this must have cost a fortune." Vanessa waved an arm in a gesture meant to encompass the entire house.
Monique shrugged. "No more than some other new houses down by the harbor, or over the ridge. Besides, I have my own sources." She leaned back on the couch, settled herself comfortably and crossed her feet at the ankles. "But…Professor Vanessa Carrington…you didn't come here to ask me about real estate." She smiled a smile that implied she knew precisely what Vanessa wanted to discuss, which was not surprising – but there were other, deeper layers to that smile too. Vanessa found herself wondering about that, but pushed the thought from her mind. [i]Concentrate[/i].
"I came here at the start of the summer to look into some rumors," she explained with a smile of her own. "There was talk of public sex, orgies, public fights…all of which are happening."
"All of which have happened to you," interjected Monique. The corners of her scarlet-painted lips lifted a little.
Vanessa did her best not to blush. It was only natural that Monique would know of what had occurred over the summer. It was a small community, after all. "I wanted to find out what makes this town tick," she went on.
"And what did you find out?"
"What makes it tick, is you. 'You' being the cults."
Monique smiled. "Pleasure…power…pain. Three things that together, balance the human condition."
Vanessa's nodded in recognition of the truth and indeed somewhat surprised by it – and the intelligence behind the woman's remarks. "Balanced is a good way to put it," she conceded. "Despite what most people would regard as social aberrations, Blue Water has one of the lowest crime rates in the nation, and one of the highest personal happiness ratings. This town…works."
"People get to indulge their desires, and to work off their stresses," replied Monique. "They can be who they truly are. There's no repression of feelings here."
"Only three competing factions."
Monique raised an eyebrow. "Yes. We compete for power. But it's…different now."
Vanessa was about to ask, 'How?' when there was a knock that came from another door, opposite the desk. It opened and the young man – Lucas – appeared again. "Excuse me Mistress," he said apologetically, "but you asked to be informed when Phoebe and Maggie had both arrived. They're here."
Monique smiled. "Thank you, Lucas." She turned back to Vanessa. "There's some cult business I need to deal with…a matter of discipline. You might like to observe. I think you'll find it informative." There was a tone in her voice that suggested it was not a request.
Vanessa smiled back. "I'd like that very much."
They both rose and proceeded through the door. Vanessa found herself at the juncture of two hallways, one stretching away in front of her, the other running off to the left, back toward the main entrance. The far walls of both were comprised of French windows, opening onto a broad enclosed courtyard, most of which was taken up by an enormous swimming pool. One side of the courtyard, at the rear of the house, was bounded by the sheer rock of the hillside, down which a stream of water cascaded into the pool. It was as beautiful as it was opulent.
Monique caught the direction of Vanessa's eyes. "Perhaps you'll come visit another time, and enjoy the pool." She turned and opened a door close by in the corner and stepped through.
This room was larger and obviously at the corner of the house since there were windows on the two adjacent walls opposite the door. It was decorated in a classical style with several side tables and bureaus set at intervals around the walls, again below framed photographs showcasing Monique's work. Two wooden-framed, ornately carved and richly upholstered couches flanked an enormous Persian rug with a similarly carved arm chair at the far end.
There were three people in the room. Two were women, one of whom looked familiar to Vanessa. With a start she remembered that the woman, a tall and well-built blonde around forty, had been a member of the group who had fucked – that was the only word that fitted – Madison, the Pain Seeker who had then fought Misty Dawn the night Vanessa had first met Jane. Vanessa blinked, though the woman looked at her without recognition. The other, a slender brunette in her twenties, was a stranger. Both were dressed in black pants and matching tees. Vanessa noticed neither wore a collar.
"Vanessa Carrington, meet Anna Sotheby," Monique gestured toward the blonde, "and Emily Reeves. They're associates of mine." Vanessa wondered at the name 'Reeves' – the local realtor from whom she and her husband had rented their summer home was Lauren Reeves. There was a vague resemblance so perhaps they were relatives, but she didn't ask.
The third person was a man, burly and blonde haired in blue jeans and a crimson polo shirt, whom Monique introduced as Ron Barr. Vanessa knew him. "You're the chef at – "
"At Waves," he finished. Waves was a seafood place overlooking the beach in Blue Water Harbor and possibly the best restaurant in town. "You and your husband visited us last week – " He stopped suddenly and his eyes flicked momentarily toward Monique.
Vanessa knew he had been about to say 'with David and Jane Masters' and she replied smoothly to help cover his gaffe, "You dropped by our table to check if everything was okay. It's nice of you to remember."
Monique had walked across the rug and sat down in the armchair – the symbolic place of honor in the room. "Take a seat," she directed Vanessa to the end of the couch on her right." Vanessa obliged, crossing her legs at the knee. The other three remained standing behind her, between the couch and the windows. She did her best to keep her face impassive though her mind was racing in speculation as to what was about to occur. There was an air of expectation in the room, a palpable tension.
Lucas entered. With him were two women, neither of whom looked happy at all. Presumably it had to do with more than the fact that their arms were drawn back behind them and secured not only at the wrists but at the elbows too. Vanessa imagined their discomfort must be quite acute, and she was somewhat disconcerted to feel a sympathetic twinge of pain in her own shoulders.
The woman on Lucas's left was young, tall and slender – skinny would have been an apt description. Dressed in calf-length black yoga pants and a tight-fitting high-necked red tee that resembled a surfer's rash vest, she was long-legged, narrow-hipped and her bust was barely there. Even her face was narrow, with a pointed chin and a long nose. The only thing about her that didn't cry 'thin' was her cloud of curly blonde hair. Nonetheless, her exposed arms and calves looked well-toned despite their thinness.
The other woman, dressed in black leggings and a thin matching sweater, was significantly older – perhaps mid-thirties – shorter than the blonde by a few inches and with dark brown hair that brushed her shoulders. She was more sturdily built but still far from stocky, slim but more curvaceous than her counterpart, which certainly wasn't difficult. Her face too was more rounded, not quite oval. Vanessa heard Ron suck in his breath sharply and involuntarily turned her head to regard him. His eyes were fixed on the dark-haired woman.
"Maggie is Ron's wife," explained Monique. "The other girl is Phoebe." She sighed. "It seems I have a problem with them."
She beckoned and Lucas guided the two women forward with one hand on the shoulder of each, to the middle of the rug in front of her. There he pressed firmly downward and they each knelt, awkwardly because of their restrained arms. Both looked nervous – Phoebe's agitation was evident in the spectacle of her erect nipples poking visibly through her top. Maggie's eyes locked with Ron's for a moment, then she turned her attention back to Monique.
"Phoebe." Monique spoke her name in a clipped, commanding voice that was very different to her previous conversational tone. Vanessa watched with interest. She had met and interviewed many Dommes over the years but to witness something like this, in a household like this, was a new and informative experience.
"Ms, she's lying! She – "
"Quiet!" The French woman's voice lashed her. She stiffened as though she had been physically struck and closed her mouth abruptly.
"Phoebe," Monique repeated more quietly, "you were instructed to care for our guests last night." The blonde girl made as if to speak again but Monique silenced her with a look. "You didn't do so. As a result, there were two captives in hard restraint who went without water for twelve hours. Though they're here to be punished for resisting us, we still owe them a duty of care." Her voice grew colder as she continued, "[i]You[/i] failed in your duty. What do you have to say for yourself?"
"Ms…I swapped places with Maggie! She was supposed to do last night, and I was going to do tonight instead."
Monique looked at the other woman, kneeling beside Phoebe. "Maggie?"
The older woman shook her head. "That's not true, Ms. I did agree to switch with her, the same time [i]last[/i] week and I did. We signed our names on the roster in the kitchen like we're meant to. But not last night."
Phoebe glared at the brunette balefully. "She's lying, Ms!"
"One of you certainly is," replied Monique, "or at the very least, forgetful of your duties." She looked at each of them. "Since neither of you admits that she's at fault, we'll settle this by rite of combat. The loser will be punished. The winner will be found blameless." The two women looked at each other warily but without surprise. Vanessa imagined it was not the first time a dispute had been settled this way.
Monique looked up at Lucas. "Hood them," she ordered.
The two women's eyes widened and their heads snapped up to stare at Monique, though neither said a word. Lucas nodded in obedience and crossed to a bureau against the wall, from which he took two black spandex objects. Returning to the two kneeling women, he deftly slipped the hoods over their heads and secured the Velcro fastenings at the backs of their necks. Maggie's hair was completely enclosed by her hood while Phoebe's golden curls stood around her neck like some strange medieval ruffle.
"The first to wring an admission of guilt from the other…or to knock her out…will be judged the winner…and the truthful one." She waited while Lucas walked away and took up a place beside the door. "You may begin."
Phoebe was quickest off the mark and dived for where her older opponent knelt, but Maggie was almost as quick to anticipate the move. She threw herself backwards, avoiding the younger woman's lunge. At the same time she lifted her knee which caught the charging blonde solidly in the right side of her ribs, spinning her sideways and sending her sprawling on the floor.
Maggie scrambled to her knees and threw herself at where Phoebe lay awkwardly on the rug but the blonde pre-empted her attack by rolling away. Nevertheless Maggie managed to get a hand on her adversary's arm, forestalling her escape. Twisting her fingers into Phoebe's t-shirt, she dragged the younger woman halfway up to her knees and drew her fist back to strike. Phoebe lashed out backwards however and her elbow slammed solidly up under Maggie's chin, pitching the brunette onto her back, dragging Phoebe over and down on top of her.
They struggled and grappled for a few moments, each intent on freeing herself from the tangle of the other, and each impaired by their lack of vision. Vanessa glanced sideways at Monique and noticed the amused smile on the Domme's face. Her attention was immediately drawn back to the fight by a scream of pain and anger from Maggie, when Phoebe managed to spin herself over to face her opponent, grab a fistful of Maggie's sweater and send a fist arcing downward into the older woman's chest.
As the blonde drew back to pound her adversary again, Maggie flung both hands up around Phoebe's neck and snared them into the fluffy mass of her hair. With an even louder cry, Maggie whipped her head and shoulders up off the floor, jerking her enemy down toward her as she did so. There was a clearly audible [i]crack![/i] as the head butt connected.
Unfortunately for Maggie, her blind attack was slightly off-target and instead of her skull impacting Phoebe's nose or mouth, it slammed squarely into the blonde's own forehead. Both of them groaned, lost their grip on one another and fell to the floor, stunned.
Anna and Emily, the two women spectators, murmured to one another. Monique held up a hand to silence them. "Give them a moment," she said quietly but firmly. "This isn't over."
It was slightly more than ten seconds – Vanessa was counting in her head – before either of them moved. Again it was Phoebe who was first. She moaned and stirred, drawing an arm in toward her body and pushing herself up onto one elbow. She lay awkwardly, half on her belly, half on her side with her right leg across Maggie's thighs. She pulled that leg back and, with a muttered curse under her breath, drove her knee upward at the brunette's crotch. The blow was weak and un-aimed, and it caught Maggie only a glancing blow to the top of her left thigh but it was nonetheless enough to rouse her.
Maggie rolled toward Phoebe and reached for the blonde with her right hand, finding and seizing the front of Phoebe's shirt. With her enemy thus located, Maggie thrust her other hand under the hem of the other woman's tee, clawing at Phoebe's belly. Phoebe let out an anguished shriek and kicked out wildly. Her knee struck Maggie on the hip but did more to shove Phoebe herself away from her opponent than to inflict any pain or damage.
As Phoebe kicked at her again, Maggie's arm whipped out and her hand wrapped itself behind the younger woman's knee. She followed up with the other hand, grabbing her opponent's thigh and, rolling further to her right, flipped the blonde onto her side and then her stomach. Maggie's own leg lashed out and her knee rammed hard into Phoebe's side over her left kidney. A loud "UNGGGHHH!!!" sounded from beneath the blonde's hood.
With a dexterity that surprised Vanessa given that the brunette was fighting blind, Maggie rolled up onto her knees astride Phoebe's back. With both hands still firmly holding the other girl's leg she leaned back hard, bending the blonde's leg up behind her painfully. Phoebe shrieked again. "Go ahead and scream, you lying skank!" yelled Maggie. "You'll scream a whole lot louder before I'm done with you!"
Phoebe thrashed wildly trying to buck her enemy off her but with only one leg she lacked the leverage. As Maggie leaned back and stretched her captive leg again however, she shoved her head and chest upward with one arm and threw her head backwards, bending her own spine almost into a 'C' in a startling display of flexibility. Vanessa could not suppress a soft "wow" of surprise.
Monique turned to her and smiled again. "Phoebe is a dancer," she explained softly, "or at least she claims to be. She apparently graduated with a rather expensive degree in dance from an east coast college, though nobody's ever seen her perform in a real production."
Phoebe's free hand snaked up over her own shoulder. Her fingers brushed the back of Maggie's head and, as she realized her enemy's precise position, she arched her back even further. Her fingers curled around under Maggie's ear and beneath the brunette's chin. Phoebe screamed her fury and her pain as she wrenched savagely at her enemy's head. Her scream grew even more anguished as Maggie maintained her hold on the young blonde's leg, torturing it even more savagely for a moment before she toppled backwards and crashed to the floor, half on top of her opponent.
Her hand still holding Maggie by the chin, Phoebe reared up again, lifting her adversary a foot or so, then slammed herself down on her chest, driving the back of Maggie's head into the floor. The thick rug cushioned the blow a little but the older woman still groaned and offered no resistance as Phoebe twisted her body violently and bucked the brunette off her.
"Why do you make them fight hooded?" asked Vanessa quietly to Monique.
"Several reasons. First, because it amuses me." Her smile grew broader for a moment before dropping back to its previous dimensions. Eyes still fixed on the fight, she added, "Also, because it prevents them from defending. Since they can't see an attack coming, they can only endure it and counterattack. It teaches them to accept and master pain."
Phoebe rolled over to face the other woman and slid her arm beneath Maggie's neck once more, getting her enemy into a chokehold and hauling her head back against the blonde's shoulder. "Tell them, bitch!" she snarled. "Tell them you lied about switching shifts with me!" She rammed her other hand, fist clenched, into Maggie's ribs. "Say it!"
"Lying…CUNT!" croaked Maggie.
"SAY IT!" Phoebe's fist slammed into the beleaguered brunette's kidney again. Maggie arched her back and wailed in torment.
"NO!!!"
Phoebe pressed her body closer against Maggie's back, reached around her adversary's body and seized Maggie's right breast. She said something to the older woman that was too quiet for Vanessa to hear, especially when it was drowned out by Maggie's pain-filled shriek as the blonde twisted viciously on her soft flesh.
Vanessa glanced anxiously at Ron. He was watching with narrowed eyes, his entire body held rigid. His desire to help his wife was almost palpable but he did not move. Anna and Emily were also watching with equal intensity, their eyes bright. Their desire to be part of the fight was evident – Vanessa wondered whether they wanted to be in Phoebe's position, or Maggie's.
Phoebe let out a sudden, piercing shriek of shock and pain. Despite her agony, Maggie had managed to work a hand behind her, between their bodies and between her enemy's legs. With a growl that carried clearly across the room, she dug her fingers into Phoebe's crotch and twisted just as hard as the blonde had twisted her breast a moment before.
The younger woman frantically shoved with her legs, trying to propel herself away from Maggie and out of her tormentor's reach. Her preoccupation with her own pain gave Maggie the chance to get her other hand up to grab Phoebe's fingers and bend them backwards. The blonde screamed again, her grip faltered and Maggie whipped her body forward, tearing herself out of Phoebe's grasp.
Maggie shoved hard with her leg to flip herself over, facing Phoebe, and grabbed for the front of the girl's shirt once again. Yanking the younger woman toward her, again locating her enemy by feel, she sent a savage slap to Phoebe's temple that snapped her opponent's head sideways against the floor. She followed up with another blow, this time with her closed fist, which flung the blonde over on her back.
The brunette gave her enemy no respite and, her other fist still curled in Phoebe's tee, she lunged forward with another stinging slap. Phoebe, firmly on the defensive, shoved frantically at her opponent trying to keep her at bay but her hands went wide and slid ineffectively over Maggie's shoulders. In desperation the blonde wrapped her arms around Maggie's neck and hugged the other woman to her. With a loud "GUH!" Maggie's face slammed hard into Phoebe's chest and the blonde held her there with one arm while she reached down beneath the lower edge of Maggie's sweater and viciously raked her hooked nails up the brunette's back. Maggie's muffled cry of anger and frustration quickly turned into a roar of pain.
"Suffer, bitch!" yelled Phoebe and repeated the move but as she reached down for a third attempt, she once more squealed in agony. In an instant she went from clasping Maggie to her, to thrusting in panic at her enemy's shoulders in a frantic attempt to push her away. As she shoved Maggie's head upward away from her, Vanessa saw that the older woman had sunk her teeth into Phoebe's chest through the thin cloth of her shirt. While Phoebe didn't have much in the way of a bust to bite, Maggie had no doubt seized a hard nipple in her teeth. From the blonde's anguished screams, her older but equally vicious antagonist was working the bite for all she was worth.
Phoebe forced Maggie's face far enough away to send a fist slamming sideways into the brunette's jaw and her scream reached a peak as the impact tore Maggie's teeth away from her bosom. Maggie fell back, shaking her head and swearing, while Phoebe clutched at her injured breast, hissing curses of her own. "You FUCKING BITCH!" She flung herself in Maggie's direction.
More by luck than by design, Phoebe landed with one knee rammed brutally into the brunette's belly, and Maggie's agonized "AWWWGGGHHH!!!" echoed around the room. The younger woman straddled her enemy, found her head with one hand and rained slaps down on her with the other in rapid succession. Still lost in pain from the blonde's blow to her belly, Maggie did nothing to defend herself and her head whipped back and forth under the torrent of Phoebe's assault, accompanied by the sharp sounds of the blonde's slaps and Maggie's own pain-filled grunts as each one landed. Vanessa winced at the merciless beating.
Suddenly Maggie seemed to snap back to awareness and her arms at last came up to block some of Phoebe's blows. The battered brunette slammed both her hands forward and her open palms struck Phoebe in the chest, knocking the blonde off balance so her next blows whistled past Maggie's face without connecting. Maggie grabbed and twisted the nipple she had bitten before and as the blonde howled, she grabbed Phoebe once more by the front of her shirt and jerked her forward, throwing her own body to the left as she did so. Phoebe's cry was abruptly cut off as her face impacted the floor with an audible thud.
Maggie squirmed her way out from under the stunned blonde. Her movements were slow, labored, revealing the hurt she had suffered. She reached out for Phoebe, her hand slapping down on the other woman's back, then further up, on the back of her neck. Phoebe groaned weakly but still didn't move as Maggie clambered painfully to all fours. When Maggie's knee pressed down hard in the middle of her back, she groaned louder and began to squirm but by that time, the brunette had her pinned. She drew her arms in and tried to arch herself up from the floor as she had done before, but she lacked the strength to overcome Maggie's weight now the older woman was better positioned, higher up her back.
With a back-fist that cracked Phoebe's face back into the rug, Maggie snarled, "Stay where you are, cunt!" She groped for her enemy's head again, slid her hand under Phoebe's chin and jerked her head upwards, bending her neck brutally until the blonde screamed. Keeping the pressure on, Maggie felt her way down Phoebe's lower back until she found the blonde's taut buttocks. There she delivered a slap that drew a yelp from the young blonde.
Phoebe began to kick and thrash about, trying to get her legs under her, but Maggie wrenched her head back brutally and repeated, "Stay still, BITCH!" She reinforced the message with a hammer blow that caught Phoebe solidly between her splayed thighs. She howled and stopped struggling.
"Now cut out your damn lies and tell the TRUTH!" Maggie pounded the blonde's pussy again.
Phoebe screamed out an anguished, "NO!!!"
"Tell the TRUTH!" Maggie grabbed the younger woman between the legs as she had done earlier and twisted viciously. Phoebe howled.
The brunette got a better grip preparing to torture her victim once again but Phoebe shrieked in terror. "ALL RIGHT! STOP!" Her voice cracked in a plaintive sob. "Stop…please! It's true. I lied!" Maggie growled and squeezed her crotch. Phoebe screamed again. "I LIED! I totally forgot I was meant to be here, and I said the first thing that came into my head so I wouldn't be punished!"
"You – " Fury made Maggie's voice tremble.
"That's enough." Monique's voice was not overly loud but her tone brooked no argument. "Maggie, you may get off her now." Again, it was not a request.
With only the slightest hesitation, Maggie shoved herself backwards, removing her knee from the blonde's back and slid to the rug where she hung on all fours. Vanessa could see her arms shaking with the effort of holding herself up. The fight had pushed her to the limits of exhaustion. She had been operating on pure adrenalin at the end.
"Lucas, remove their hoods."
Lucas stepped forward onto the rug. He bent and slipped his hands under Maggie's arms, gently lifting her to her knees before removing her hood. She knelt there panting, staring down at the still-prone Phoebe. Her cheeks were flushed red and there was a small cut over her right eyebrow that left a faint smear of blood across her forehead. A trickle of sweat dripped off her chin onto the defeated blonde's back. Lucas let her get her breath back for a moment before he helped her to her feet and to the far end of the couch opposite where Vanessa sat.
He was less deferential to Phoebe. She whimpered when he hauled her to her knees by her hair, unfastened the hood and pulled it off her. Her shoulders drooped and her head hung low, enveloped by the curtain of her hair. She shuddered with each breath she took.
Monique lifted her own head and looked down her nose at the blonde. "Look at me, Phoebe." The girl slowly raised her head. Her cheeks were streaked with tears. Pain and defeat were etched on her face. "You failed…again," Monique said coldly. "You will be punished accordingly.
"You will spend the next twenty four hours in hard restraint, like those you neglected…in strappado."
The girl gasped. Her eyes widened in terror. "No Ms! Please…I'll – "
"You'll do as you're told, girl," Monique cut her off. "You'll go without food of course, as is usual, but furthermore, for the first twelve hours, you'll go without water too…again, like those who suffered more than their due because of your negligence." Phoebe seemed to sag, her eyes turned downward once more, and a sob of despair came from her trembling lips.
Monique turned her head to look over at the brunette. "Maggie, you will take charge of Phoebe's punishment. Did you hear what I just told her?"
Maggie looked up and nodded. "Yes Ms." She gazed at Phoebe with narrowed eyes.
"Good. She will available for use but on pain orders only. She is not to be pleasured. Anyone can use her but only her mouth. Her cunt is not to be touched, and we all know how the little slut enjoys taking it in the ass." The other two women, standing by the window, chuckled. Monique swiveled her head to regard them. "You two…make yourselves useful." She waved at Phoebe. "Get her out of my sight and carry out my instructions."
As they half-dragged, half-carried the still sobbing Phoebe from the room, Monique turned to Lucas again. "Lucas, bring some coffee for the Professor and me, if you please."
"Of course, Mistress," he replied in his usual way.
"Take it into the private conference room," she instructed him. "We'll be there in just a moment."
He smiled. "Yes Mistress."
Monique rose from her chair and smiled back at Vanessa. "No doubt you're a little shocked."
"A little," admitted Vanessa, though in truth she was more dismayed by Phoebe's terror at the prospect of her punishment than by the fight itself, which was no more savage than others she had witnessed over the summer. She had heard of the strappado – a modern twist on a medieval torture technique – but had never seen it implemented.
"Discipline must be preserved, and offenders punished," said Monique, raising her voice a little, her words evidently intended for the rest of the room and not just Vanessa. "Otherwise, order quickly turns into chaos."
She paused and raised an eyebrow questioningly. Feeling an answer was expected of her, Vanessa nodded.
"Let's continue our discussion in more private surroundings, over coffee." Monique turned on her heel and strode away. Vanessa followed her through the door.
They emerged into the hallway again but instead of returning to the adjacent office where they had first met, Monique led Vanessa down the corridor that led toward the rear of the house. Vanessa noticed what looked like an elevator – an elevator in a private home? – and an alcove with a stairway leading upward. "This wing of the house holds the studio and offices," explained Monique. "The other side of the pool," she waved a scarlet-nailed hand, "is where we live." They passed two closed doors on the right and another hallway stretching off to the left and seemingly passing beneath the waterfall that fed the pool, before continuing down the corridor that apparently burrowed into the hillside itself. Monique pushed open a third door and held it for Vanessa to precede her.
The room beyond was similar in size to the office they had just left. Eight leather armchairs were arranged around a large coffee table with a mahogany base and a glass top supported on stout brass posts. Lucas had just finished setting out coffee cups in front of two chairs at the near end of the table. What particularly caught Vanessa's attention however was not the aroma of coffee from the steaming cups nor Lucas' trim butt in his tight jeans, nor even the photographs on the walls of the windowless room in which the models were now devoid of clothing. Instead her eyes fixed on the naked woman who lay spread-eagled in the narrow space between the base and top of the coffee table. The glass pressed down on her chest, flattening her breasts. Her head projected from the closer end. The position of the posts supporting the top kept her limbs bent awkwardly beneath the glass. Tears glistened in her eyes and dampened her golden hair that streamed down to pool on the carpet below.
Vanessa carefully kept a straight face as she looked at Monique. "Someone else who needed to make amends?" she asked archly.
"Not at all," replied Monique. "Veronica volunteered for this…along with several others. They drew lots for the honor."
"So why is she crying?"
Monique smiled. She regarded the woman who, judging by the faint lines around her eyes, was closer to forty than thirty. "Why are you crying, Vero?"
"Because…because it hurts, Ms." Her voice was no more than a whisper. When she inhaled before speaking, it forced her chest even more firmly against the glass. It was evident that she couldn't draw a full breath.
"Do you want to be released?" asked Monique gently.
"No! No Ms!" She shook her head vehemently. "Please, not until my time is up."
"And why not?"
"Be…because…I don't want to disappoint you, Ms."
Monique looked at Vanessa. "You see? This is not a punishment but a privilege for her." She stepped around the corner of the table and seated herself.
That left the other chair – the one placed right next to the captive's head – for Vanessa. The challenge was implicit but no less obvious for that. Vanessa slipped into the seat. She deliberately set her feet on Veronica's hair and gazed down at the woman's face. The tear-filled emerald green eyes were slightly glazed. Vanessa recognized that look. She had seen it before in the clubs of San Francisco. Sub space, they called it – the endorphin high that came from prolonged pain. "She doesn't wear a collar."
"I haven't collared her…yet," replied Monique. She lifted her coffee cup and took a sip. "First she must prove herself. This," she waved at the table, "is part of that."
Vanessa glanced again at Veronica. That explained much, including the way Veronica had addressed Monique as 'Ms' instead of 'Mistress' as Lucas had done. It also told Vanessa a lot about how this Dominatrix ran her household. Veronica was staring at Monique with undisguised longing.
It was time she steered the conversation, and the meeting, back in her own direction. "So," she said, sipping at her own coffee, "you said before that things are different now. You mean the rivalry between the cults?"
Monique nodded. "Yes." She looked thoughtful for a moment. "Back then, it really was a matter of life and death."
Vanessa paused, wondering whether to make the comment, then decided to dare. "Life and death, yes. I've heard that you tried to kill Jane Masters and her husband." She didn't say that it was Jane who had told her that.
Monique looked at her in silence. Vanessa was afraid she was about to end the interview, but then the blonde inclined her head slightly. "That's true." She drew a deep breath. Vanessa's eyes were drawn to the swell of her bosom against her sweater and she resisted the impulse with difficulty. Monique was a commanding presence in every sense of the term. Monique let the breath out in a long sigh and continued, "They were involved in…but not responsible for…my sister's death. At the time I blamed them and wanted revenge on the Pride for killing Mariette. So I made a plan, not just to kill David and Jane, but to destroy all of them."
"It didn't work."
"No…though I almost succeeded. You see…it wasn't enough to kill them. I wanted to destroy them from within, to turn their own powers against them, to defeat them at their own game. That would have been the ultimate revenge."
Again, here was this talk of powers. "And?" Now that Monique had started, Vanessa wanted to keep her talking.
"I acquired powers of my own and used them against Jane…but she was too strong. I couldn't break her…couldn't kill her. Of course, she wasn't able to kill me either, though she came close…very close." She smiled at the look on Vanessa's face. "Oh, I don't suppose she told you that part. It was life and death, for both of us."
"What did she do to you?"
"She almost broke my mind. Then she left me to the mercy of some people who…" Her eyes took on a faraway look. "It's enough to say they didn't have very much mercy. It's ironic, when I think about it. They were the pawns in my plan but it was I, the Queen, who became their pawn instead. Those months were…very difficult." Then she smiled again. "But I survived. My powers enabled me to prevail, eventually. I had my revenge on them." She sighed again and there was a faraway look in her eyes. "That, at least, was justified.
"It also gave me money of my own. Their leader had a number of business interests. I took control of them and used my talents to extend them. Over the course of several years, I made enough to pay for all this." She waved a hand, indicating the house around them.
"Do you still hate them? Jane and David? The Pleasure Cult?"
"Oh yes. I still hate them. Even though they didn't kill my sister, they put me through hell. I still hate them, just like they hate me. But now," she shrugged again, "we have an…understanding. The word in French is [i]détente[/i].
In spite of Vanessa's best efforts not to let her friendships interfere with her work, she could not help but remark, "I think Morgan King might have a different opinion about that."
Monique looked at her thoughtfully again. "Also true. That was Angelina's doing. She became consumed with the idea of breaking Morgan King, but I could perhaps have stopped her if I'd wanted to. Something good happened as a result, however. All of us began to realize that open warfare could only destroy us., so we came to an agreement. We began to make some rules, to ensure things did not get so…out of hand…again."
"Was that before you came to Blue Water?" asked Vanessa. "I know you were the last to leave Miami."
"Yes, we were. The Masters and the Kings were the first, after what we did to Morgan. Angelina and I didn't think of following until a year later, and it was another six months before we actually put our plans into action. Then six more months to build this house and move in. By that time, there were others here…the Sevrins…even Aisha Pashir and her girlfriend Jenni. They were well established, with their friends and followers, when we arrived."
The woman's openness – unexpectedly so – made Vanessa bolder. "They say Angelina was with Aisha, back in Miami, and left her for you. Why?"
Monique pursed her lips. "Perhaps she saw something in me that she didn't see in Aisha. You will have to ask her that question."
"I'd like the opportunity."
"She's…otherwise engaged at present. But you're welcome to come back another time. You can meet her then."
Vanessa nodded. "So what about the Power Cult? You've told me how you feel about the Pleasure Cult, but what about Aisha and her followers?"
"They're…irrelevant is the wrong word, but I care less about them than the Pleasure Cult. Yes, we fight over power within the Pride. They try to steal my slaves, to persuade them to renounce my collar for Aisha's. I do the same to her. It's part of the game…part of the striving…but it's not the kind of personal hatred I feel for the Pleasure Cult. I imagine Aisha would tell you the same thing."
Vanessa nodded again. Aisha had told her precisely that, in almost the same words. "You still want to destroy them."
"The Pleasure Cult, or the Power Cult?" Monique chuckled softly. "I suppose it doesn't matter. The answer is the same. Yes, I want to destroy them. Not by killing them like before, but by breaking them all, each and every one, and making them mine." Her eyes grew bright and there was a sudden strident passion in her voice. Her chest swelled again and this time Vanessa did stare. She noticed Monique's nipples jutting through the clinging fabric of her sweater.
The blonde stopped and exhaled in a long sigh. "But I know that will never happen." Vanessa was about to ask her to elaborate when she continued, "It cannot. The game we play, the rivalry between the factions…it's all about balance. We take a prize, they take another, balance is preserved and the Pride continues. That's how it must be." She looked at Vanessa over the rim of her cup. "You're familiar with the Triskele…the BDSM emblem?" Vanessa nodded. "It's a three-spoked wheel. Pleasure, power and pain. The eternal balance that must be preserved. No one power can be allowed to eclipse the others…not even mine."
Vanessa looked up at Monique. This woman was definitely not what she expected. She was not quite sure what she [i]had[/i] expected but given the stories she had heard around town, perhaps some kind of twisted sadist. Certainly not this introspective, intelligent, philosophical person. She found herself strangely warming to Monique, but then she heard a voice in the back of her mind. She'll make you think things…
She glanced down at the imprisoned blonde whose head hung almost between her knees. As she had observed earlier, the woman wore no collar at her throat but carried gold rings in both her nipples, one in her navel and another through her left nostril. "You mark your conquests," she said. "You being the Pain Cult, I mean."
Monique too turned her eyes down to regard the spread-eagled woman. "We do. Whenever one of us claims someone, we pierce him or her. Some submit willingly…some resist and choose the rite of combat." She smiled. "That's one of the rules we all agreed to."
"[i]Him[/i] or her?" asked Vanessa. "The fights I've seen have always been between women."
"Men rarely resort to combat. There are always enough willing partners and…well…men usually aren't too picky about who they fuck." She chuckled. "As you say, most fights are between women, sometimes over a man…sometimes over another woman…or an insult, real or imagined. Sometimes it's just about ego." She smiled and looked directly into Vanessa's eyes. "The satisfaction of being able to say 'I made Vanessa Carrington kneel and lick my chatte."
A sudden chill in Vanessa's chest matched the equally sudden flare of warmth in her loins. She'll make you want to do things…
"The victor chooses the piercing…usually a ring, sometimes a barbell…and where to place it," Monique continued. "The loser must leave it in place for a month, then they can choose whether to keep it or remove it."
"And if they keep it?" asked Vanessa. "Does that mean they're yours? A Pain Seeker?"
Monique gave another shrug. "Many times yes, but not always. There are some who choose to keep it as a sign that they were taken but not broken…that they endured their time in our hands."
"A night and a day."
Monique nodded. "Until the following sundown. That's another rule we all agreed to. Unless, of course, the subject agrees to remain." She looked meaningfully at Veronica.
Vanessa followed her gaze. "What's her story?"
"One of our girls defeated her in Bill's Bar on the beach, back in the spring," replied Monique. She looked down at Veronica again. "Poke out your tongue, Vero." The woman did so, revealing a gold stud in her tongue. "That's the mark from that first time, though she took it out at the end of the month. She didn't want to admit what she really was, did you darling?" She stroked Veronica's hair gently. The woman swallowed hard. "But the second time, she kept it. The third time…the ring in her right nipple…she stayed for a week and at the end she asked…pleaded…for a ring in her other nipple too. After that she understood. She came back on her own, and begged for my collar."
"But you haven't granted it to her."
"Not yet. That was three weeks ago. Like I said before, she must prove herself. I set her a task to win three fights…to claim three prizes of her own. Until now, she has only won one…and lost three. Two of those were to our own girls, and so…" She pointed to the rings in Veronica's navel and nostril.
"You have a thing for ritual," observed Vanessa.
"We do," agreed her host. "But you've worked among the fetish community for a long time, Professor. It should come as no surprise to you." She reached out a hand and her nails stroked the back of Vanessa's forearm. "Your rituals define who you are…what you really are." She placed the slightest accent on the word 'really'.
Vanessa struggled to suppress a shiver. It was difficult not to return Monique's touch. [i]She'll make you[/i] want [i]to do things[/i]. She knew it would be presumptuous and would likely gain her a slap on the wrist – metaphorically if not physically. More importantly, she knew it would be the top of a slippery slope. How had she gotten here, without even realizing it? She had to force herself to return Monique's meaningful gaze.
"Shall I give you the tour of the house?" Monique squeezed her hand gently but firmly.
Vanessa did her best not to gulp as she swallowed the last of her coffee. "I…I'd like that."
Monique rose and led the way out of the room and back down the hallway in the direction they had come. Opposite the windows that overlooked the pool, the French woman opened the nearest of the doors they had passed earlier. "This is one of my studios," she explained, as Vanessa looked in on a large square room. The floor was of dark wood, the walls paneled up to waist height and painted white above. A red leather chaise lounge was positioned between the windows on the opposite wall, with a mahogany armoire against the left-hand wall. Floodlights, turned off at present, squatted on stands or hung from the ceiling at various points around the room and a camera on a tripod stood in the corner. The studio looked like a thoroughly professional setup, but the house itself had already told Vanessa that Monique Morgaine did not do things by halves.
They stepped back into the hallway. Monique closed the doors behind them and they continued back toward the front of the house. "There is another studio here," she pointed to another double door within the alcove at the foot of the stairway, "with a plain background. I do work for some glamor and adult magazines and web sites, plus freelance work."
"Freelance work?"
Monique gave that enigmatic smile again. "When I find a…suitable subject…there's always a ready market for photographs." She motioned toward the stairs. "Upstairs are two more, set up as bedrooms with a bathroom set between them. But," she smiled again. "I think you'll be more interested in downstairs, where we indulge in our more recreational activities."
She was not wrong, though Vanessa was both fascinated and frightened by the thought of what she might see. Nevertheless, she stepped into the nearby elevator alongside Monique without question. The interior was richly paneled in mahogany with brass fittings, in keeping with the rest of the décor she had seen so far. There were three buttons on the panel inside the door. Monique pressed the lower one.
The descent was smooth and short. When the doors slid back again, they stepped out into a passageway that stretched off to the left and right. It was walled with the same stone as the outside of the house, with a flagstone floor and a smooth stone ceiling. Lights housed in iron sconces cast pools of light at intervals along the walls in either direction. The passage turned a corner about ten yards to their left, but disappeared into gloom – back into the hillside, Vanessa thought – on the right. She could hear the faint sound of running water.
"This is where we bring our guests," said Monique. "Not all of them, of course…our followers are free to take their prizes and enjoy them wherever they want, but most don't have the facilities so they come here to make use of mine."
"Prizes?" asked Vanessa, remembering how Monique had used the word in their conversation upstairs, though she was fairly sure she knew the answer.
"Some are captives taken in combat by my people…a few submit without a fight, of course." Monique shrugged. "There are even some who come here voluntarily. They do their time…a night and a day or sometimes longer. It's up to each guest to decide how long they remain here, and how much of our hospitality they desire."
She gestured to their left with an outstretched hand. "That way leads to the garage, which you probably saw when you arrived. There are cells down there to hold new arrivals but they're empty right now." She turned in the other direction. "Let's go this way instead."
The corridor was just wide enough for them to walk side by side. Vanessa almost expected the air to feel dank and moist but it was dry and neither hot nor cold. She could, however, feel the warmth of Monique's arm barely an inch from her own as they made their way down the hallway and was intensely careful not to let herself touch the other woman.
Here too there were framed photographs arrayed on both walls, but now they depicted scenes of bondage – a woman suspended in a hogtie, another seated on a wooden bench, arms spread wide and strapped to a bamboo pole. Yet another hung by her feet, her legs splayed wide, blonde hair hanging to the floor below her. The poses were stylized and strangely beautiful. Some might be said to be scenes of torture – the next picture showed a svelte blonde with her nipples firmly clamped. Her eyes stared at Vanessa with a mixture of pain and lust as she dripped drool down her own bare chest from a bright red ball gag framed by her scarlet lips.
Vanessa shook herself. It took an effort not to do so physically. "How many…guests…do you have at the moment?" she asked.
"Two…well, three now, counting Phoebe." Monique "Strangely enough, all of them here for different reasons. Phoebe is on punishment, as you know. Another lost a fight to one of my girls and the third is a voluntary visitor." She smiled. "You'll get to see some variety."
They came to a twin set of doors on the right-hand side of the hallway. Monique turned the handle and pushed the door wide and beckoned Vanessa through. The room within was large, stone-walled like the passage outside, and naturally windowless. It was also empty. Vanessa was relieved but also just a little disappointed. As the door had swung open she had wondered who she might find inside, and what their predicament might be.
Manacles hung on chains from eye bolts along one wall, and four more chains with polished steel rings on their ends dangled from the ceiling, well above head height. A heavy, polished wooden post, also with four eye bolts set high in its sides, stood in the center of the room. Without even realizing it, Vanessa reached out to caress the smooth hard wood with her fingertips. "Amazing…" she murmured and then added hurriedly, "craftsmanship," keeping her face turned away from Monique to hide her blush. Keep it together, Professor.
Against the middle of the far wall stood a sturdy polished wooden frame in the shape of an 'X' with metal rings set at intervals along all four of its arms. Long leather straps, each with a shining buckle at one end, hung by hooks on the wall to one side. A row of canes, crops and several multi-tailed floggers dangled by leather loops on the other. Again, she had seen similar rooms in clubs in San Francisco and even in the private premises of certain professional Dommes she had worked with, but those places had been impersonal, almost clinical. This room, this house, were somehow very different – far more intimate.
Several silver stands stood in the corners with lights set upon them. "This is also a studio," said Monique, still standing in the doorway.
Vanessa looked over her shoulder at her host. "For those special subjects?" She grinned in an attempt to lighten her own mood.
Monique smiled in return. "Precisely." She nodded back toward the hallway. "Shall we continue?"
They passed the next set of doors without stopping. "Another studio," explained Monique, "very much like the last one."
Beyond that door, the lights were more widely spaced, the passage darker. Vanessa could see that it bent sharply to the left but just before the corner, they came to another door, smaller this time and set back in an alcove. Monique stopped at this door and opened it. The tall blonde had to duck to pass through. Vanessa followed and inside, the lighting was even dimmer than in the corridor so it took a moment for her eyes to adjust. When they did, she gasped.
The room was much smaller than the one Monique had just shown her, perhaps only ten feet square and almost akin to a cell. A single dim light globe burned weakly in the center of the ceiling and cast a pale glow that barely had the strength to reach the walls close by.
Beneath the globe stood a young woman. She was naked and her deep chestnut skin glistened under the wan light with a sheen of sweat that covered her from head to toe and slicked her jet black hair down against her head, neck and shoulders. She was short, considerably shorter than Vanessa, and made even shorter by the position of her feet, spread well beyond shoulder width and secured there with snow white ropes – someone had a unique if somewhat macabre sense of color – tied to eye bolts set in the opposing walls just above ankle height. The muscles of her thighs bulged with the effort of maintaining the difficult and no doubt painful stance.
Her arms too were restrained, her hands held head high and extended almost as wide as her feet, so that it was perhaps fair to say that she hung as much as stood. The ropes at her wrists extended upward to rings in the ceiling and then down again to encircle her large, rounded breasts. So tightly were they bound, partly lifted by the bonds, so swollen were the heavy orbs that her skin shone even more brightly there, the twin gold rings standing proud of her distended nipples which had darkened to a glossy black.
Vanessa saw the cruel irony in the way she was tied. If she failed to hold her arms up, or if her straining thighs faltered, her bound breasts would carry the additional weight. Only by torturing herself could she avoid a greater torment.
The girl's eyes were wide, their whites showing starkly against her dark skin, and were filled with the same mixture of pain and animal hunger that Vanessa had seen in the eyes of the woman in the photograph outside. She had seen it before, talked to subs who had experienced it, understood it in purely intellectual terms but here and now, looking into this girl's eyes, she [i]felt[/i] it. She had to force herself to breathe.
"This is Melanie," said Monique, walking around to the right, circling the captive. "Her family runs the jewelry store in the Village. We buy our hardware…piercings, even collars…from there." She ran a finger down the girl's bare back. Melanie whimpered softly. "Melanie's been on a summer internship and now she's back home for a few weeks before she starts her sophomore year in college. She wanted to drop by and pay her respects, didn't you cheri?" The young woman made a sound that might have been assent.
"Melanie's a very special friend of ours, you see…even more so than her parents and their business. As far as everyone knows, she's a follower of the Pleasure Cult. At Felix University…you know about the private college that the Pride owns?" Vanessa nodded. "At Felix, she's even in a special sorority where the Pleasure Cult keeps their most…precious…young followers. The dorm is like a fortress…but with Melanie, we now have a key." She let her finger trail lower, down over Melanie's butt. The young woman moaned plaintively. "Soon, someone is going to get a very big surprise."
Vanessa's eyes roved up and down the trembling black girl's body. Melanie's thighs gleamed with more than just sweat. There was a puddle on the stone floor beneath her. "How long has she been here…like this?" she asked.
"This will be her third night," replied Monique.
"What happened to a day and a night?" Vanessa didn't – couldn't – take her eyes off the prisoner.
"That rule is for those who lose or forfeit a fight. Melanie gave herself freely." Monique caressed the girl's cheek with the back of her hand. "Tell Professor Carrington how long you wish to remain here, Melanie."
The girl's chest rose as she drew a shuddering breath. "As…as long as…as you want me, Ms Monique."
Vanessa dragged her eyes away to look at Monique. In truth, that didn't help her state of mind. "Ms Monique?" She glanced at the girl's throat – like many of the others she had seen here, Melanie didn't wear a collar.
"As we discussed, a collar is an honor that must be earned. She'll earn it up by giving me her sorority sisters and then she'll have the privilege of calling me 'Mistress'."
Monique stroked the girl's cheek again. Melanie gave another whimper and her legs trembled. "Please…Ms…" she stammered. New tears ran down the tracks that already furrowed her cheeks.
"Patience, my pet. In a few hours, someone will come to reposition you. I'm sure they'll be merciful." She turned away from the girl and said to Vanessa, "Come. There's more to see."
Closing the door behind them and leaving Melanie to her misery, Monique led Vanessa around the corner in the corridor. This arm of the passageway was shorter and ended in a stout wooden door some ten or fifteen yards away, but between them and that door were two others on the right, set back within alcoves like the last. Monique pushed open the nearer of the two. "Let's pay Phoebe a visit, shall we?"
When Vanessa followed Monique into the room, she was already prepared for what she saw, so it had less effect on her this time. The room was larger than the one they had just left, though the floor, walls and ceiling were of the same grey stone, hewn out of the hillside.
Phoebe knelt in the center of the room, bent forward with her face close to the floor. She was naked now, her startling skinniness even more apparent, though a tattered scrap of red cloth around her neck and another at one wrist betrayed vestiges of the clothing that had evidently been cut or torn off her.
Her arms were drawn back behind her, bound together at the wrists and elbows much as they had been when Lucas had led her into the room upstairs, but now a bamboo pole had been passed beneath her arms and behind her back, secured there by ropes. The ends of the pole held metal rings to which more ropes were attached, leading up to larger rings on the ceiling. Phoebe looked up at Vanessa and Monique as they entered. There was pain and fear in her eyes, but no hint of pleading. Perhaps, thought Vanessa, she knew that it would do her no good.
Maggie, the woman who had defeated Phoebe and forced her to confess her lies to Monique, stood over the young blonde now. She had evidently just finished tying another, shorter length of rope to Phoebe's left ankle. She paused and straightened up. "Ms."
"Don't mind us, Maggie," Monique instructed her. "Please continue."
"Yes Ms." Maggie grasped Phoebe's ankle and drew the blonde's out straight, then bent it up behind her back and fastened it to the pole with a dexterous knot. Phoebe gave a groan as the muscles of her back and thighs took up the stress. Maggie ignored her, stepped to her other side and repeated the procedure on her victim's other ankle. Phoebe groaned even louder. Her entire body heaved each time she took a breath.
Monique smiled at her. "Uncomfortable, Phoebe? I'd think all your dancer's training would serve you well in a situation like this." She nodded to Maggie. "Perhaps it's the way she's laying on the hard floor. Why don't you help her with that?"
The brunette smiled. "Of course, Ms." She turned and walked to the back of the room, where the ropes from the ends of the pole ran across the ceiling and down the wall to what was effectively a hand winch bolted into the stone. There she cranked a handle and, with a loud rattle of metal on metal, the pole rose inch by inch, pulling Phoebe up with it. The blonde's cries of discomfort grew louder still as her body arched ever more sharply and her shoulders and ankles took up most of her weight. She gritted her teeth against the growing pain, and the tension was visible in the knotted muscles of her arms and legs.
Soon she was hoisted several feet off the floor, her arms bent back brutally behind her, her legs curled over and her feet abreast of her ears. Her breath came in ragged sobs. Her tears had already begun to drip from her long chin and spatter on the stone below.
Vanessa asked the question that had been bothering her since the fight upstairs. "How do you know she's really guilty? That she really lied about last night and didn't confess just to stop Maggie hurting her?" She noticed Maggie look sharply at her but kept her own eyes on Monique.
"Would you make a false confession, knowing you'd suffer this?" asked Monique with a raised eyebrow. Vanessa looked at the suffering young woman and had to admit that the Domme made a good point. "But in any case, I already knew she was lying." She took Phoebe's chin in her hand and turned the captive's face up to hers. "You were seen in several bars last night," she informed the girl coldly, "whoring your way through every man who looked at you. You were also heard boasting to several people about how you blew off your work here, and how you planned to deflect the blame onto someone else." She slapped Phoebe sharply across the face. "That's why you're here, now, in this predicament…not for forgetfulness, but because you lied and planned to make someone else suffer in your place." Phoebe looked at her and whimpered.
Monique walked over to the wall on the left, where a row of pegs held a selection of canes and floggers. "What do you think?" she asked Vanessa unexpectedly as she took a long, slender bamboo cane from its place.
Vanessa replied with the first thing that came into her mind. "It looks incredibly painful."
"It is. We don't normally punish our captives this severely, of course." Monique made a slow circle of the suspended blonde. Maggie stepped back out of her path. "The strappado and things like it are reserved for those who truly deserve it…for those who lie and cheat…who are unworthy to be among us." She suddenly snapped the cane sideways and it struck Phoebe hard across the sole of her right foot. The blonde twitched spastically in her bonds and an agonized "GGGUUUHHH!!!" exploded from her parted lips. Fresh tears streamed from her wide eyes.
Vanessa herself gasped at the sudden, unexpected and brutal blow. She had been gazing into Phoebe's eyes and at the moment of impact she saw – no, more than that, she [i]felt[/i] Phoebe's pain. Even more shocking was the effect it had on her. Her stomach knotted and her loins clenched tight so she had to stifle a cry of her own. She was grateful for her jacket which masked the sudden hardness of her nipples that she feared were visible even through her padded sports bra and her tee.
"Vanessa?" Monique's voice snapped her out of her reverie. The tall blonde was holding out the cane to her. "Would you do the honors with her other foot?"
Vanessa looked from Monique to Phoebe and back again. Whether it was an invitation, a challenge or something else entirely, she knew it was something she could not back away from. She took the cane from Monique and drew it back. "For those who'd see others suffer, rather than tell the truth," she said in a lofty tone that mimicked Monique's, and slashed the cane across the sole of Phoebe's other foot, harder than her host had done. The young blonde screamed and bucked convulsively in her harsh restraints.
Another wave of emotion surged through Vanessa, but this was utterly unlike what she had felt from Phoebe when Monique struck her. This was a feeling of pure power, the knowledge that she held the girl's fate in her hands. She could administer pain, or not, on a whim. She could make this woman beg, be compassionate or cruel. She was totally in control. It was a satisfying sensation but not an entirely comfortable one. She smiled to cover her sudden uncertainty and handed the cane back to Monique. "Twenty four hours of this?" she queried, trying to sound idle.
"Yes," confirmed Monique. "As I said before, discipline must be maintained."
An odd question came to Vanessa's mind. "What if she needs to go to the bathroom?" It sounded silly to her even as she said it.
Maggie answered, "That's what the bucket is for." She nodded toward a metal bucket on the floor in the corner of the room and added with a grin, "It'll also be her drinking water for the second twelve hours when she's allowed to drink."
Monique chuckled at the look on Vanessa's face. "One of the benefits of having the woman she wrongly accused, take charge of her punishment. Phoebe will learn a tough lesson." She smiled at Maggie as she crossed to the door. "Make sure that she does."
Maggie's smile was even more cruel than Monique's. "Oh I intend to, Ms."
"One more thing. She should have a permanent reminder of what got her into trouble. Pierce her tongue."
Phoebe's despairing wail followed Vanessa and Monique back into the hallway, trying to focus her mind on what she had seen and learned here today, and to dwell less on what she had felt. She didn't understand her own reactions. This wasn't her first exposure to sado-masochism, to Dommes and their submissives. She had worked for years among the San Francisco fetish community and always remained professionally detached no matter what. Her summer here in Blue Water had been far more personal but even so…
Again Monique disturbed her thoughts as she paused before the last door in the corridor. "We have one more guest you should see." She pushed it open and ushered Vanessa inside.
This room was much the same size as the previous one and was dominated by two heavy wooden posts that rose from floor to ceiling about eight feet apart, with an equally sturdy cross-beam stretched between them at waist height forming an 'H'. Not unexpectedly, a woman was tied to the cross-beam, her legs stretched out at opposite angles to one another and secured there with leather straps. Her bare, shaven and swollen sex was shamelessly on offer to the eyes of whomever walked into the room. Her torso was arched backward over the beam, her arms strapped to its other side much like her legs. The pose bent her spine almost in a circle, her breasts thrust upward, their pebble-like peaks pointing accusingly at the stone ceiling. Vanessa winced involuntarily, unable to help but imagine what that must feel like. However it felt, it seemed the woman was enjoying it since her gaping pussy literally streamed with her juices.
The prisoner was not alone in the room. Lucas stood behind the beam, facing Monique and Vanessa. He was cradling the captive's head, his hands behind her neck, and was driving his cock into her mouth in a rapid, violent rhythm. Her choked cries "NNGGUUHH!!!…NNGGUUHH!!!…NNGGUUHH!!!" punctuated each thrust of his hips.
Lucas looked up to meet Monique's smile and Vanessa's shocked gaze. He paused, his manhood deep in the woman's throat. Monique waved him on. "Don't' stop on our account, Lucas," she said over the bound woman's muffled, gurgling moan.
He smiled, "Thank you Mistress," and resumed his thrusting. The glazed look in his eyes, the urgency of his movements, told Vanessa he was close to cumming. He bit his lip, lolled his head back and closed his eyes, losing himself in his own pleasure.
Monique walked around the H-frame and stepped up behind him. Her left breast pressed firmly into his shoulder. In her boots she was as tall as he was. She leaned close and murmured, loudly enough for Vanessa to hear, "Don't hold back, Lucas…you deserve it. Cum in her throat, for me and the professor." The silky smooth, seductive tone of her voice seemed to caress Vanessa on some inner level. She was glad that Monique's eyes were on Lucas so she did not see Vanessa's slight shiver.
Lucas too shivered as Monique stroked a hand down his arm. His back arched further, his hips thrust harder, pulled back, then bucked suddenly and convulsively – once, then twice. A long moan escaped his lips as he climaxed into his tormented prisoner's mouth.
"Well done, Lucas," purred Monique, turning his head with a finger on his chin, stretching her head over his shoulder to kiss him lightly on the lips. "Don't exhaust our guest though. She has a long way to go yet, before her time is up." She looked over at Vanessa. "Come closer, Professor. Don't be shy."
Vanessa really didn't want to approach the pair. She had an unnerving urge to reach out and touch the woman's leg, to stroke the quivering flesh, and she wanted to stay far enough away that she wouldn't suffer a momentary lapse of self-control – which was all too likely – and do so. Nevertheless, she stepped around the right-hand upright, her hands clasped tightly behind her back, and stood next to Monique.
Slowly, Lucas withdrew his cock from the woman's throat. She gagged as he did so, coughed and a gout of cum and drool poured from her gaping mouth, joining the thick coating of sticky fluid that already coated her inverted face and streamed into her hanging, matted hair which, when clean, might have been a reddish blonde. His shaft was long and thick and when the still-swollen tip emerged, it was flushed a deep red. A thick string of jism hung from the head of his cock to the woman's lips. Vanessa had an unwanted but vivid mental image of herself kneeling and licking him clean. The thought made her loins flare in sudden heat and she thrust it from her mind.
It was Monique who reached out, encircled his shaft at the base with her thumb and middle finger – they barely reached around his girth – and drew her hand slowly from base to tip, gathering the viscous coating on her fingers which she then thrust into the gasping woman's open mouth. Despite the obvious agony of her cruel bonds, despite the degradation of the way Lucas had just used her, she sucked hungrily on Monique's fingers.
Monique looked up at Vanessa, who dragged her eyes away from the disturbing yet perversely captivating spectacle to meet her host's gaze. "Forgive me for not introducing our guest before now," she apologized, "but I was…rather distracted." Her eyes made the unspoken addition to her words. And so were you.
"Although perhaps, having been in Blue Water so long now, you might already be acquainted with her." She thrust her hand beneath the woman's head, into her tangled and sodden hair, lifting her so that Vanessa could stare down into her face.
As the captive struggled to focus, Vanessa peered down into her face. Her skin was red and blotched, her features almost unidentifiable beneath the mask of cum, slobber and tears that she battled vainly to blink from her glazed eyes. The moment of recognition was mutual. Vanessa's hand flew to her mouth in horror. "Annie???"
The young woman who, along with Jane Masters, had seduced Vanessa just moments after they had met, with whom Vanessa had shared her bed and her husband on numerous exquisitely pleasurable occasions since then, who had been her workout partner, sparring partner and friend, groaned in abject humiliation. "Oh…fuck……Vanessa…" She closed her eyes as fresh tears welled up in them.
Vanessa took an instinctive step backward. Her mind was racing yet numb at the same time. Annie, with her boundless energy – Annie who had worn down one sparring partner after another with her skill and determination – had been beaten and taken by the Pain Seekers. Not only taken but broken, reduced to the wretched creature now on depraved display before her. If they could do that to Annie, what chance would Vanessa herself have?
"Taken this morning while she was out jogging," Monique continued conversationally. "From all reports, she gave a very good account of herself. The girl who beat her took quite a beating of her own. She's still upstairs sleeping it off…so we're taking good care of Annie until she's ready to come and claim her prize."
She gave Annie's up-thrust breasts an idle slap. The bound blonde shuddered and cried out. A spray of spit escaped her open mouth along with a matching gush of liquid lust from her slavering nether lips. "GUH! Pl…please…please…" Vanessa had the intensely disconcerting impression that she wasn't begging for mercy.
Monique ignored her. "Who else has had her, Lucas?"
The young man had finished cleaning himself up with a Kleenex from a box in the corner and was zipping up his pants. "No one since I've been here, Mistress. Maggie and Phoebe didn't get a chance…both of them were confined when they arrived, until I brought them to you. I expect Derek and Shaun used her…they brought her in after Maura beat her." He nodded toward Annie. "She was already like this when I got here at lunch time."
"Unusual that she could work herself into such a state by herself," mused Monique. "But she won't be alone for long. I'm sure more people will drop by tonight, after the word gets out, and have their fun with her. And tomorrow's Saturday of course, so there's plenty of opportunity then." She grinned at the still-reeling Vanesa. "One advantage of taking her early in the morning, is that we get even longer to enjoy her…a day, a night and a day."
She slipped an arm around Vanessa's shoulders. Vanessa jumped at her touch but did not resist and allowed Monique to lead her out into the hallway once more. She was trying hard to process what she had just seen, though a part of her didn't want to think about it at all, to reconcile it with what she had witnessed elsewhere and what she had heard from Monique and others. They had taken Annie and in a short time had reduced her to this rutting, ravenous thing.
Vanessa knew all about the pleasure-pain paradox. She knew all about endorphins and their effect on the human brain. She had seen it in practice many times over the years, seen subs endure – even plead for – quite startlingly painful things. But always she had kept her professional detachment, always seen it through the lens of science. Only here and now had she experienced it on a personal level. Looking into Phoebe's eyes – even more so into Annie's – she empathized.
"She…wants it," she murmured, only half aware that she was speaking out loud. Her emotions hovered between horror, pity and a perverse excitement she didn't wish to examine too closely. If they could do that to Annie… She'll make you want to do things…
"I think 'wants' is probably not quite the right word," said Monique as she walked Vanessa down the short remaining distance of the passage and opened the door at the end. "But there's a part of everyone…for some, a small part…for others a much larger part…that, in some way, at some time, craves pain. Right now, your friend Annie is indulging that part of her psyche."
Vanessa found herself in a much larger room with a lofty ceiling that was easily twelve feet high, from which hung several chains with rings on their ends. In the middle of the chamber were several wood-and-iron devices. One was quite evidently an X-frame similar to the one she had seen earlier, while the other was a many-segmented contraption that resembled the shell of an armadillo. Vanessa did not wish to think too much about its purpose.
To her left, down a number of stone steps, were several leather couches. The tall blonde and the younger brunette who had been present at the fight upstairs – Vanessa's reeling mind struggled in vain to remember their names now – sat across from one another. They paused their conversation when Monique and Vanessa entered but when Monique smiled to them, they nodded and continued.
Behind them was a huge wall of glass and beyond that was what appeared to be water. It took Vanessa a moment to realize that she was looking at the swimming pool from below its surface. In the center of the glass was an agitated area of roiling bubbles where the waterfall poured into the pool.
It was not toward that wall that Monique steered Vanessa now, but in the opposite direction – to her right, where another row of framed photographs were set at intervals along the stone wall between other devices which varied from vertical rows of iron rings to a number of unidentifiable mechanical contrivances.
"As we discussed and agreed earlier," Monique continued, "there's a balance to everyone's persona…not just sexually, but our very being. We all have a different point at which we're most comfortable, but all of us are a balance of conflicting desires…pleasure…power…pain."
It occurred to Vanessa that, as a psychologist, she would have to think very carefully before she could agree to such a sweeping notion. It also occurred to her that right now, she was in no fit state for such contemplation.
"Some people are equal parts of each," Monique went on, thoughtfully. "Take Phoebe, for instance." She chuckled softly. "Though of course, it could be argued that she's simply so desperate for attention that she tries to be everything to everyone, while in truth she has no personality of her own." They walked on, along the wall, and stopped at the centermost photograph. "But everyone, even the most grounded of us, the most secure in who and what we are, has our tipping point." She turned slightly so that Vanessa was facing the photograph.
The picture showed two crimson candles burning brightly, their flames causing a corona of light around them – what photographers called 'lens flare'. They were thick, squat candles and they had obviously been burning for some time. Thick trails of wax had run down their sides and pooled around their bases. What made the image remarkable and set it apart from the usual still life was that the candles sat not on metal holders or even a wooden table, but perched precariously upon smooth curves of human flesh – to be precise, upon two round, pale and unusually large breasts. The candles covered the nipples and their surrounding areolas, while runnels of wax dripped down on all sides, encircling both breasts in like a lover's fingers in a crimson caress.
Eventually Vanessa's eyes moved past the candles, past the breasts to the staring eyes in the background of the photo, behind the flames. There was a terrible mix of emotions in those almond-shaped brown eyes – pain, fear, humiliation, longing, lust and desperate despair. Vanessa felt as though she had been punched in the chest. Her knees suddenly went to rubber and she stumbled against Monique. She knew those eyes.
She whispered, "Jane."
"Yes…Jane." Monique stepped behind Vanessa and placed her hands on Vanessa's shoulders. Vanessa jumped at the touch and her knees suddenly became even weaker. She was strangely thankful for the support but at the same time she wasn't sure whether her host's hands on her shoulders and firm breasts jutting into her back, made it more or less likely that she would fall to her knees in the next few moments. "Even the most grounded of us," the blonde repeated close by her ear, "even the mighty Jane Masters, has her tipping point. She's been my guest on more than one occasion."
Vanessa could not take her eyes away from Jane's. She was reminded of something Jane had said to her at dinner on the night they had first met. Even I don't stay out of trouble all the time[/i]. Now she knew what that meant. Dread gripped her. The Pain Cult could take Annie, even Jane – and here Vanessa was, in the bowels of their domain. She wasn't even sure she could find her way back to the front door, unaided.
She was still dwelling on that thought when Monique slowly turned her away from the horrifying picture and she found herself staring up into the French woman's eyes. Even in her heels, Vanessa was easily six or seven inches shorter than the Domme. Monique smiled again and another chill ran through Vanessa. She couldn't suppress a shiver. "And what's your tipping point, Professor Vanessa Carrington?"
"I don't…" Vanessa wanted to say, "I don't want to go there," but all she managed was, "I don't know."
"Maybe we should find out," Monique went on, with the slightest mocking hint in her voice. Her smile grew slightly broader, and her ice-blue eyes bored steadily into Vanessa's. "You know you want to."
Vanessa made a valiant but vain attempt not to gulp. She'll make you want to do things… "I…I don't know," was again the best reply she could manage.
Monique continued to stare into her yes, and Vanessa stared right back. That was something – at least she hadn't lowered her eyes in submission – but she wasn't entirely sure whether that was due to indomitable spirit or borderline hypnosis.
"Perhaps we should let fate decide, non? The rite of combat?"
Vanessa looked past Monique to the other two women in the room. She suddenly remembered their names – Anna and Emily. Both were watching intently from the couches.
"Oh I don't mean them," said Monique. "I mean you and me."
Now Vanessa found the voice to dissent. "That would hardly be fair," she replied, only a little tremulously. "You've got a major advantage in height, weight and reach." She gave a raised eyebrow of her own. "What would people say if the Queen of the Pain Cult picked a fight with someone so much smaller?"
The corners of Monique's mouth turned upward a little more, and there was a twinkle in her eyes – amusement? Approval? Vanessa had no idea and no time to contemplate the question as Monique continued, "[i]C'est vrai[/i]. So we should find a way to make it a fair contest…something where size is not such an advantage…where strength, endurance and willpower will decide the winner."
Vanessa wasn't at all sure she agreed with that but as she turned her gaze back to Monique, she couldn't think of a coherent argument against it. It seemed there was no room in her mind for much more than the repeated thought that they had taken Annie and even Jane. What would they – what would Monique – do to Vanessa herself?
Monique's eyes lit up. "I have just the thing!" She took her right hand from Vanessa's shoulder and touched it to Vanessa's midriff instead. "Let's see how well all that training has paid off." Again Vanessa jumped at the other woman's touch, electric even through her sweater. "We will punch one another there…until one or the other of us admits defeat."
Vanessa wanted to refuse. God, she wanted to find a reason to refuse but all she could find in the fog of her mind was the notion that to do this – and win – would earn her the respect and admiration of everyone in town. There was terrible risk – for the hundredth time she tried not to imagine herself as one of those women in the pictures on the wall – but somehow, perversely, that only made it the temptation even stronger. It occurred to her that she had truly become a part of Blue Water – and it had become a part of her. That knowledge didn't make the slightest difference. "Okay." Still, her mouth was desert dry.
Monique slid her hands up under Vanessa's jacket. Vanessa did her best not to tremble as the Domme's hands brushed her breasts, then roamed further upward, slipped the jacket off her shoulders and down her arms. The brunette, Emily, appeared at Monique's elbow and took the garment.
Vanessa stood rooted to the spot as Monique stepped back. The taller woman drew her leg up and balanced steadily on one foot as she pulled off her boot, then switched legs and did the same with the other boot. She handed them to Emily. Even barefoot, she was far taller than Vanessa. She reached to her waist, grasped the hem of her sweater and smoothly peeled it off over her head, shaking her hair loose and again handing it to her follower.
Beneath the sweater she wore a black lace bra that cradled her high, pointed breasts. Her cleavage was a deep valley of lightly tanned flesh. Below the bra the lower margin of her ribs was faintly visible above the firm, chiseled curves of her abs. It was not quite a six pack – a four pack perhaps – but nonetheless impressive. Vanessa did her best not to stare.
Monique didn't bother trying. She looked Vanessa up and down with evident expectation. So did Emily and Anna, who had also come to join them. Pushing aside the fear, foreboding and dark lust that roiled in her mind, Vanessa hesitated no further and kicked off her shoes, then deliberately looked at Anna. The blonde looked to Monique, who nodded briefly, before she bent and picked up Vanessa's shoes.
Keeping her eyes on Monique, Vanessa lifted her tee and mimicked Monique's motion as she removed it to reveal her bare midriff. Like Monique's, her belly was firm and flat, the muscles visibly defined. She had worked and suffered for that muscle tone. She hoped now that her pain and effort would be enough. Her black sports bra restrained compressed her own bosom. She was larger there than Monique, fuller and rounder, though the bra flattened her bust somewhat as she had intended.
Monique wasn't fooled. "Professor!" she purred, stepping closer. "You've been holding out on us." Her hands came up to cup and lift Vanessa's breasts. Vanessa's stomach churned – as did somewhere lower down – but she did her best to brazen it out.
She brought her own hands up and laid them firmly on Monique's chest. It was a bold gesture, one that could be taken as a challenge, something she had planned to avoid during this encounter. Then again, she hadn't planned on seeing what she had seen this afternoon, on feeling what she now felt. Clearly she was being played here – perhaps she had been played all along – and she had no game plan of her own. Monique had challenged her, and now she felt that something was expected of her in return. She could simply kneel, but that was not in her nature, no matter how tempted she might be – and tempted she was, to her infinite horror.
Still, she had more questions than ever about the Pain Cult and the Pride in general. To submit would diminish her in Monique's eyes, and perhaps prejudice her chance of gaining the Domme's respect and confidence. She would not allow that to happen. With an effort, she stared up into Monique's face. "This was a professional visit."
Monique's smile crinkled the outer corners of her eyes. "Until now." They held each other's gaze for a long moment before Monique removed her hands with a teasing flick of her thumbs across Vanessa's rock-hard nipples. Vanessa knew her faint and fleeting inhalation was not lost on the tall blonde.
"If you win, you will be welcome in my house at any time," " said Monique formally. She nodded. "In any role you choose."
"And if I lose?" Vanessa tried to keep the trepidation out of her voice. Her eyes were drawn to the picture of Jane on the wall but she resisted the urge to look. In her mind's eye she saw Annie, Phoebe and Melanie, their tearful eyes laden with lust, and tried to blank out the unwelcome image of herself in the same situation.
"Don't be concerned," replied Monique. "I won't claim you for the night, though of course that would be my right." As Vanessa looked at her questioningly, she added, "But I will demand a kiss."
Vanessa nodded, not letting herself smile. "It's the least I can do," she said nonchalantly, though in fact she had to try hard not to dwell too much on what the woman's lips would feel and taste like.
"Shall we begin?" Monique stepped back, her hands at her sides. "As my guest, you may go first."
Vanessa took a deep breath. She was frightened and excited in equal parts by the prospect of pitting herself against this woman. She had no doubt that Monique had maneuvered her into this and was more than ready for the contest to come. The blonde would be a formidable adversary. On the other hand, Vanessa herself had trained and sparred for the entire summer to improve her own skills and endurance. There was a chance, however small, that she would defeat Monique. Of course that held its own danger – to shame a Domme in her own house might provoke her to immediate revenge – but Vanessa's measure of Monique told her that the French woman would treat her honorably. She hoped she was right.
Keeping her eyes locked with her opponent's, she balled her fist so tight that she could feel the tendons crackling. She silently repeated to herself all the instructions, the exhortations, the hints she had learned from Morgan, from Leila, from Annie – No! Don't think about Annie! – and lunged, punching with her full body weight.
Her fist connected with Monique's midsection just above the navel. Vanessa's lesser height was actually an advantage here since it allowed her to more easily angle her blow upward, in under the Domme's ribs, striking deep and aiming at her diaphragm or, in fact, some inches beyond.
Though it felt to Vanessa as though she had hit a solid slab of muscle, Monique nevertheless gave a harsh grunt at the impact,. Her head jerked forward reflexively, her shoulders hunched and the grunt tailed off in a painful gasp. Vanessa felt a surge of exultation. She had managed to hurt Monique. That was a good start. She stepped back with a faint smile.
When Monique raised her head to look into Vanessa's eyes once more, there was pain on her face but also fierce determination. Vanessa understood that. The Domme was engaging in this duel in front of two of her subs. There was risk for her in this, though Vanessa expected that Monique's prestige could survive more than a minor tarnish. She also suspected, however, that Monique would not have made the challenge unless she was certain of victory. Looking into Monique's eyes now, the jubilation of a moment ago was replaced by a deeply unsettling doubt.
Monique drew herself up to her full height, motionless except for the rising and falling of her chest as she took a deep breath, then a second. Vanessa tensed herself, doing her best to anticipate the timing of the blow. She saw the slight lowering of Monique's eyelids just as she began to exhale for the second time and drew a breath of her own, tensing her abs fully at just the right moment as she had been taught.
The speed of Monique's strike nevertheless surprised her. She was not quite fully flexed and barely had time to lean in and brace herself when the blonde's bare knuckles slammed into her stomach between her belly button and her ribs. She felt the muscles give though thankfully only a little, but still she let out an involuntarily belch and folded over, desperately fighting the urge to clutch a hand to her midriff. For a few moments there was nothing but pain and an almost overwhelming nausea, but as she at last managed to draw a tortured breath, it began to abate – not gone but at least bearable. She did her best to compose her features and straightened up slowly.
Monique regarded her with her head tilted slightly to the side. "Very good, Professor," she conceded with her trademark smile. "You have an impressive tolerance for pain. That's something you should explore, some time." Her tongue flicked languidly across her lips. "I'd be delighted to help."
Vanessa tried not to shudder at the prospect, and focused her mind instead on the thought that she had withstood the taller, heavier woman's first blow. Her satisfaction would have been greater had she not been mindful of the fact that there were more to come.
The Domme pushed her shoulders back, her chest out, back arched slightly. Her arms were at her sides, her open palms turned toward Vanessa. "Whenever you're ready." There was a hint of amusement in her voice.
Vanessa didn't rise to the bait, quelling her irritation at the mocking tone. "Never get angry in a fight," Morgan had counseled her. "Anger makes you stupid and careless." She smiled back at Monique and then, without a word and with as little advance indication as she could manage, she attacked again.
Her punch hit precisely the same place as the previous one, again angled upward, and she twisted her wrist as it landed. The blow sank in deep and she was rewarded with an explosive outrush of air from Monique's lungs, accompanied by a high pitched "HNNNGGGHHH!" of pain. The blonde staggered, curling forward further than before, and took a step backward to steady herself. She managed to take a breath, though her shoulders shook and she shuddered as she did so. When Monique straightened up again, her face was flushed red, her jaw clenched. Merde, she muttered in a much less mocking manner than before. "Very good indeed, Doctor Carrington. You surprise me."
Vanessa refrained from replying that she had surprised herself. Determination or desperation – possibly both – had spurred her to put everything she had into that blow. Even before it had landed, she had known – sensed – the power within it. It was as close as she had ever come to a perfect punch and she was proud to see the effect it had had on Monique. That feeling, that thrill, was something she had seldom experienced before and never like this, in a physical altercation. The adrenalin rush made her almost lightheaded. It began to dawn on her that she might just win this contest.
Monique struck again. Her fist slammed into Vanessa's belly a hand's span to the right of where her previous punch had landed. As Vanessa had done, she twisted her fist at the moment of impact, her knuckles grinding into Vanessa's flesh. For a moment Vanessa felt nothing but the hammer blow that made her step back to retain her balance.
Then the pain came. It seemed to be everywhere at once, permeating her entire body. Her eyes involuntarily shut tight, her fists clenched at her sides, muscles knotted so that she shook like a leaf. It was as though her heart had stopped beating for an instant. She needed badly to breathe but she felt like there was a steel band clamped around her chest.
It grew infinitely worse an instant later when, deep inside her, the pain suddenly became something else – not pleasure but some insidious, tempting, beckoning thing that, despite her anguish, made her desire it with an intensity that frightened her. She'll make you want things… and Vanessa wanted this, wanted to give in to it, to surrender herself, more than she could remember wanting anything, ever.
The force of that feeling, the intensity of that need consumed her for a long moment until enough awareness returned that she realized she had sagged to one knee. Her bosom heaved as she managed to force a breath into her chest and a gasping sob, "GGGUUUHHH!" escaped her open mouth as, with a supreme effort, she forced herself unsteadily to her feet. There she stood and took five slow, painful breaths, counting them silently to calm herself, before she lifted her head, raised an arm to sweep her tousled hair out of her eyes, and looked at Monique once more.
Despite the agony that burned in her belly, she was gratified at the look of surprise and even admiration on the faces of the two onlookers. Even Monique gazed at her with mild wonder. "I really thought you were finished then."
So did I. "Not yet," she said aloud, with much more conviction than she felt. Agony was not the only thing burning in her belly. That treacherous yearning was fanning the flames of a depraved lust that had been simmering inside her since the time she entered the basement – the dungeon – and seen the first helpless captive, or perhaps even before then. It was also sapping her strength. Her arms felt heavy and weak, her legs leaden and lethargic. How was she going to repeat the power of the punch she had just delivered? All her earlier confidence seemed to evaporate. How was she going to endure another blow like the one she had just suffered? She dreaded the mere thought of how it had felt – how it had made her feel. At the same time, and even more dreadful was the knowledge that she wanted to feel that again.
"Round three, then." Monique again stood with her arms at her sides, offering her abs to Vanessa's fist. Vanessa hesitated a moment, gathering her wits along with her waning strength. Though she knew she had to concentrate on inflicting pain, her mind was filled with the fervent desire to do far different things to the Domme. Again she found herself wondering what those lips, that velvet skin, those firm muscles, would feel and taste like under her lips. When she wrenched her thoughts back to the notion of pain, it was the thought of receiving rather than inflicting that leapt to mind, and her loins turned over in rebellious lust. She wanted that pain.
Twice more they exchanged blows. Vanessa summoned all the power that remained within her, trying hard to prop up the crumbling bastion of her resolve, channeling her natural competitive instinct – or what was left of it – along with her desire to earn the respect of the Pride and anything else she could muster, even her fear. It was not that she was afraid of Monique, or simply of losing this fight. It was her own reactions, her own feelings, the turmoil of creeping compulsion that threatened to turn her into something entirely alien yet terrifyingly 'right' at this moment, that terrified her.
Both her punches rocked Monique. The first drew a plaintive groan from the blonde and the second sent her stumbling, gagging with her hands clutched to her belly. It was a meagre solace to Vanessa, however, since they fell woefully short of the sweet confluence of power and placement that she had felt as her second blow landed. She felt as though she was grasping blindly for something lost, some elusive quality of strength and determination now denied to her by the cravings of her own corrupt imagination.
Monique's return blows did not help her at all. She screamed out loud as the first pounded her midsection and the overwhelming pain drove her to her knees. Fighting the agony and, even more so, the dark desire that would kept her there, she clawed her way through the mist of pain and lust to her feet once more.
The second blow, after her own, weaker retaliatory strike, not only sent her to her knees again but bent her over, forehead pressed to the cool stone floor, retching. She had no idea how long she knelt there, barely managing to retain the contents of her stomach, before Monique's voice cut through the warm, now-familiar fog of her pain. "Stay down, Vanessa. Surrender."
Vanessa opened her mouth to speak but coughed instead. After another battle to avoid hurling her coffee on the floor, she managed to croak, "No…not…done…yet…" With glacial sluggishness, she lifted her head before pushed herself upright on her knees. The pain it cost her brought tears to her eyes even though she steadied herself with one arm, still clasping the other across her ravaged belly. She paused there, gulping air, before she found the will to force herself first to one knee, then to her feet where she swayed perilously.
She passed a hand across her eyes to wipe away her tears and looked at Monique. The Domme's face was red and pinched with pain. Her breathing was tenuous and obviously painful. Her upper belly bore the livid evidence of Vanessa's knuckles. Vanessa did not want to look at her own abs. She wished she could block out the knife-like pain that stabbed through her with each breath she took. She wished even harder that she could ignore the awful perverse pleasure that pain brought to her. Her legs trembled and not just from the beating she had taken.
"You're finished," Monique repeated. "Admit it."
It took Vanessa a moment before the words sank in, but then she shook her head. "No," she said, her voice barely above a whisper. She wasn't sure whether she was speaking to Monique or merely to herself, but she knew she could not give in. If she conceded the contest, she would likely surrender much more than that, and the thought – of how far she might willingly lower herself – was too terrible to contemplate.
With a cry that was as much desperation as ferocity, she flung herself forward, her fist spearing outward at Monique's middle. In spite of her agony, her aim was true and her knuckles drove hard into the blonde's belly with her full weight and all the force of her fear behind them. Monique gave a strangled cry and doubled over, trapping Vanessa's fist as she did so. Unbalanced, Vanessa clutched at Monique's waist with her other arm and the Domme did the same to her. They stood entwined in a bizarre yet somehow intimate embrace, united in their pain. Vanessa felt Monique struggling to stay on her feet, heard the pain at each sobbing inhalation. Go down she willed silently. For God's sake, go down!
Then Monique braced her hands on Vanessa's shoulders and slowly straightened up, drawing Vanessa up with her. Vanessa gaped and barely restrained a fresh torrent of tears.
Monique looked her carefully in the eye. "Are you sure you want to continue?" she asked. "You've already proved yourself. There's no shame in surrender now. No need to torture yourself." She smiled and added, "There are plenty of us here, to do that for you, if you want."
Vanessa's eyes widened with new fear. And I do want it.
The Domme must have read the look on her face. She shook her head. "No. I promise you, you won't be tortured." She smiled again and added, "Not even if you want to."
With more willpower than she knew she possessed, Vanessa shook her head again. She took a slow and unsteady step backward. "No." She arched her back, presenting her belly. She meant to add, "Hit me," but what came out, to her utter horror, was "Hurt me."
Monique sighed deeply. Her face grew grave, almost sad. Then she hit Vanessa.
The punch came not in the same place as the others that had caused her such horribly delicious pain but lower down this time, between her navel and the waistband of her ski pants. Monique rose onto her toes and punched over her shoulder, angling downward. Her fist carved through Vanessa's already ruined defenses like a knife through butter. The blonde's knuckles slammed deep into her bowels and drove them down against her bladder, crushing it in turn against her pelvis. The sheer force of the blow hurled her to her knees. Her eyes bugged open, her mouth a silent 'O' of anticipatory anguish. She lacked the ability even to scream. All she could do was wait in terror for the pain.
It came an instant later, a storm that broke over her and drowned her in an all-consuming agony. She could not breathe or even think. All she could do was hurt. The pain was everything. She had no thought of where she was, what she was or even who she was. In that endless moment, she was no longer Vanessa. She was the pain. Nothing else existed.
She did not know how long she remained there suspended in time, awash in perfect pain until dimly, slowly, as though emerging from a great depth, she began to feel once more. The pain did not end or even abate but she became aware of the individual parts of the pain – the burning fatigue in her arms and legs from the exertion, the terrible ache in her air-starved lungs, the pounding in her head, not to mention the searing agony in her desolated belly.
Beneath all those pains was a profound euphoria unlike anything she had ever experienced. It was more than an endorphin buzz, more than an adrenalin rush. In the shattered remnants of her reason, the only likeness she could find was the most intense orgasm she had ever known – and then some. There was wetness between her legs. She did not know whether she had peed herself or whether she had indeed climaxed in her agony – perhaps both.
Overlaying the pain, the depraved rapture, the awful humiliation of not even knowing what had just happened to her, was a profound sense of loss. She didn't want to be here, curled in foetal position, sobbing and hurting and blushing. She wanted to be back there – wherever there was.
She knew only one way to return. Despite the tiny, lonely voice of reason in the far reaches of her mind screaming at her to stop, she forced herself to raise her head again. She was barely aware of Monique standing nearby, and completely oblivious to the other two as, still sobbing with pain and exhaustion, she pushed herself up to one knee and planted her foot as firmly as she could. With both hands pressed to her knee, she groaned with agonized effort as she started to stand.
She didn't make it. Her other knee was barely an inch off the floor when her loins gave another spasm and her legs gave out. She collapsed to the cold stone floor once again with a cry of despair. She had failed. Her spirit was willing – though willing to do what, she didn't want to contemplate – but her flesh was weak in more ways than she could begin to think about. She wept in frustration. "I…can't…"
"No, you can't" replied Monique quietly. "You did more than most would do, but it's over. It's time to admit it."
Tears pattering softly on the flagstones beneath her hanging head, Vanessa nodded.
"However," Monique went on, with that slight mocking tone creeping into her voice once again, "you still need to get up. As the victor, I claim my kiss. You must give it to me. A bargain is a bargain…and if you cannot honor your part, then I am under no obligation to honor mine, non?"
New fear welled up in Vanessa at the sudden chill in Monique's voice. Again she imagined herself in the same predicaments she was witnessed earlier. What frightened her most now, was how little that thought frightened her, as her lust worked its insidious tendrils into her soul.
"Come to me, Vanessa," ordered Monique. "You owe me a kiss."
Wearily, with difficulty, Vanessa clambered to her knees again. She did not trust herself even to try to stand. Instead she crawled on all fours, trying to move smoothly, to minimize the tremors deep in her belly. It was only two yards though it seemed like a mile before she knelt, bowed forward, at Monique's feet.
The Domme bent and slipped her hands beneath Vanessa's shoulders. "Rise." She half-guided, half-lifted Vanessa upright on her knees, then helped her to stand.
Vanessa made it only partway before, again, her rubbery legs failed her and she sank to her knees again with a defeated wail. "I can't…" she repeated desolately.
"So be it." Once more dread seized Vanessa's heart but then Monique added, "You may kiss me…there." She extended her bare foot into Vanessa's field of view.
Vanessa's mind automatically flashed back to another time – so long ago, it seemed now – when she had knelt, naked, before Aisha Pashir. That had occurred after a night of debauchery and degradation at the hands of the Power Cult's acolytes, after Vanessa had literally been fucked into a coma, but in truth she felt little different right now. With a resignation born of defeat and fatigue both physical and emotional, she bent her head and touched her lips to Monique's foot. The Domme's flesh felt just as she had imagined. Her arousal flared and she failed to hold back the spasm that coursed through her – not quite an orgasm but closer than she cared to consider.
At last Monique drew back her foot. "Very good," she said, then continued to the two watchers, "Take her to the rack."
Vanessa started and in spite of her exhaustion she whipped her head up to stare at Monique in horror. "But…"
"I promised you won't be tortured. I didn't say there would be no consequences for failure."
Emily and Anna stepped forward and took the unresisting Vanessa by the arms. Her legs scrabbled weakly on the floor as they dragged her to the turtle-backed contraption Vanessa had noticed earlier. With a practiced ease they draped her backwards over the smoothly curved wooden shell. Vanessa whimpered as her abused abs were stretched painfully, her back bent like a bow, arms and legs extended to the floor at either end.
Monique followed them and stood over her. When Emily let go of her wrists, Monique herself knelt and held them. "I have something for you," she said, staring deep into Vanessa's eyes, which were as glazed as her thoughts. "A memento of our first meeting." She looked up. "Emily, you will perform the honor, please."
Arched as she was, Vanessa could not see what was taking place. All she could do was stare pleadingly into Monique's eyes. Pleading for what, she had no idea, but she knew she was utterly helpless and that her fate rested firmly in the Domme's hands.
She felt a touch on her belly and jumped, though she was held tight by Monique's grip on her wrists and Anna's hands on her ankles. Monique leaned closer, their faces barely an inch apart. Vanessa could feel the blonde's warm breath on her lips.
"My gift to you," whispered Monique. Vanessa felt a brief, sharp pain at her midriff – a trifle compared to what she had suffered so far, but at that moment Monique bent and kissed her, her warm moist and unbearably delightful tongue snaking between Vanessa's lips. Those tiny twin sensations of pleasure and pain conspired to ignite her dark passion once again. Vanessa climaxed explosively.
After a bucking, writhing eternity, she rolled off the rack onto the stone floor, groaning and weeping once more. Only now, half curled into a ball, could she gaze down at her belly and see the little gold ring that pierced the fold of flesh just above her navel.
"Whenever you look at it," said Monique, "you will remember this night…how hard you fought, and how it ended." Vanessa looked up at her through tears of shame. "You must keep it for a month. That's the rule. Then, you can remove it…if you choose." The Domme smiled knowingly.
*****
Monique herself walked Vanessa to the front door, after she had given her time to recover as best she could. Vanessa had donned her tee and her jacket once more, but she didn't trust her wobbly legs to her four-inch heels, so she walked barefoot – and still unsteadily. Her hair and makeup were a mess but she had not been offered the opportunity to fix them.
It took a long while to retrace her steps through the house. Vanessa wished she could attribute that solely to her ordeal but in fact she was fighting the part of her that was looking for an excuse not to leave. It was all she could do not to kneel and beg to be taken back downstairs, but she knew she would only shame herself to no avail. [i]Not even if you want to.[/i] Torture could take many forms.
Monique kissed her again on the front porch. "Good night, Professor Vanessa Carrington." She stared into Vanessa's eyes again. "You impressed me tonight. You are welcome in my house, any time you wish to return." She caressed Vanessa's cheek, wiping away a tear. "Next time you must meet my Angelina." She stepped back, smiled and closed the door leaving Vanessa trembling and terribly alone in the cool of the evening.
Thirty minutes later – the winding road down the valley was as treacherous as her libido – Vanessa jerked her car to a halt in the Masters' driveway. She stumbled up the walk, trying to hold it together. Only when the door opened and she fell into Jane's welcoming arms did she allow the tears to flow freely.
"It's okay, honey." Jane held her tight. "It's over."
Vanessa wished she could believe that. She knew however, that it was many things but it was definitely not over.
The End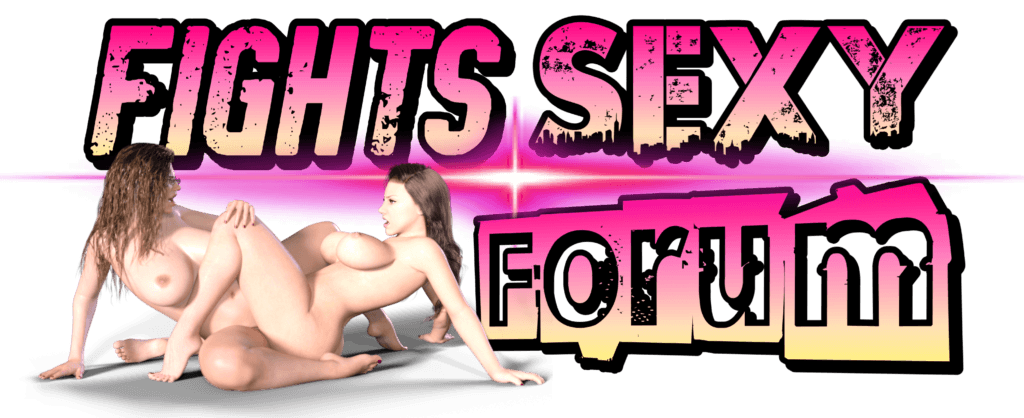 Thank you for reading! For more of The Scribbler Stories: Click Here!