Coup D'etat by Yuri LesboLover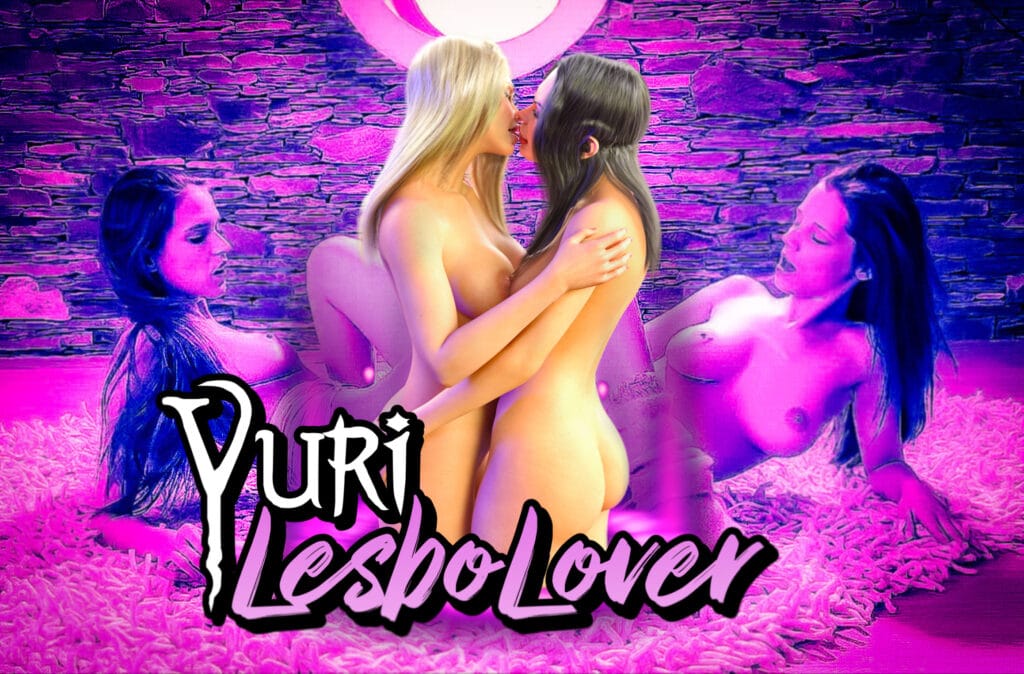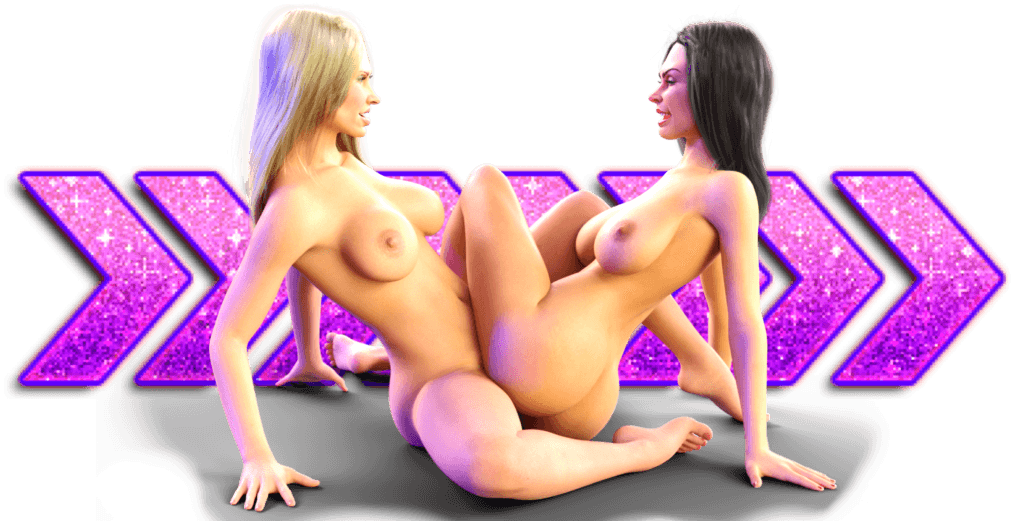 Part 1
Olivia was relaxing on her day off in her rather standard home. Like her boss, Serena Johnson AKA Madam Red, she deliberately chose to live in an unassuming house so as not to draw any attention to herself. She had just gotten out of the shower, drying off her long raven hair and putting her glasses back on. As she looked in the mirror, she realized that she vaguely resembled Jasmine and Vanessa put together into one person. She chuckled and it caused her to think of all of the 732 girls. She knew that they were all highly skilled but she would still very much like to "test" each and every one of them thoroughly. Not to mention their boss. Olivia knew Tamara very well, as she was the then rookie cop who arrested Serena and Olivia for causing a ruckus on that fateful knight. They had tangled many times and while Olivia could never defeat Tamara, Serena always had, which further fueled their rivalry. Tamara did finally defeat Serena at her most recent visit and Olivia was proud of her. It was the only sexfight Serena has ever lost and it showed Olivia that Serena could be defeated.
She shook off such thoughts, not wanting to get herself too excited before bed. She tucked herself in and drifted off to sleep. Only for what felt like a couple of hours, though until she suddenly woke up without any explanation. She groaned as she looked at the clock. 2:00 in the morning. She groaned again. Why the Hell did she wake up? It then occurred to her suddenly that people sometimes wake up when something isn't right. It's a primal instinct. Olivia put her glasses on and slipped on a bathrobe as she always slept in the nude like a true nympho. At first, Olivia thought that maybe her lecherous thoughts about her fellow law enforcers might have woken her up but she felt that something was up. She felt…another presence. Somewhere…She didn't want to tip off who or whatever this was, so she kept the lights off and tried to act natural. Maybe the intruder would assume that she just had insomnia and wanted to get a glass of water or something. She hoped. She went downstairs, as carefully and as nonchalantly as possible. She found herself in the pkitchen, opened a cupboard and took out a glass before turning the sink on and filling it up. Just then, she could sense something approaching her from behind. Just as she finished filling the glass, she felt the presence right behind her. In a sudden, fluid motion, she turned around fast and splashed the water in the intruder's face.
"Agh!" The intruder grunted in a feminine voice.
Olivia then tried to pin the intruder against the wall with her forearm but she proved more slippery than Olivia thought and slipped away before turning a light on. Olivia squinted her eyes until they adjusted, revealing a woman in all black with a ninja-like black mask hiding everything but the eyes.
"You picked the wrong house, bitch!" Olivia said angrily.
"Oh, please." The intruder said as she wiped the water off of her face and then slipped off her mask. "Don't be so dramatic. You can guess what I'm really here for."
The intruder turned out to be an absolutely stunning brunette with long, thick, wavy dark brown locks, purple eyeshadow and full, red lips. Her catsuit showed an incredible hourglass figure and a rack that had to be at least an H-cup. Olivia found herself enjoying the view but shook it off, reminding herself of the situation.
"Who the fuck are you and what do you want?!" Olivia asked in a demanding voice.
"Me?" The intruder asked with phony innocence. "I'm La Cazadora. La Malvada's number two…And I'm here to capture the captain of St. Lilith's prison guard."
Olivia's eyes went wide. Somehow, she could tell that this seductive intruder wasn't bullshitting her. She sure wasn't expecting La Cazadora to be a gringa.
"Wait a minute…" Olivia said. "I've seen your face before."
"Have you now?" Cazadora asked teasingly.
"You're…You're Brooke MacTavish!" Olivia declared. "You were Vanessa Marshall's mentor! You were on a job to capture La Cazadora but it was a trap and you were captured in front of Vanessa!"
"Bingo." Brooke said. "Well, one piece was missing."
"So what?" Olivia asked. "Did you fight your way through Las Brujas until you reached the rank after they captured you?"
"Try again." Brooke said in her seductive, leathery voice.
"You cunt!" Olivia said upon realizing it. "You were La Cazadora right from the beginning! You faked being captured to throw the cops off your trail!"
"You win a gold star!" Brooke said. "Now, how about we get down to business?"
Olivia was boiling with rage. Vanessa was her friend and she knew how much Brooke's supposed "capture" effected her. How was she going to tell her this? She'll have to deal with that as it comes. For now, she had a two-faced slut to take down.
"Not here." Olivia said with tranquil fury. "In the basement. I use it to train guards at St. Lilith's."
"Sounds good to me. It'll end just the same." Brooke said.
Olivia led the brunette down to her basement, which was as the raven described. It was basically a workout room without any actual exercise equipment but totally matted on every inch of the floor. Without a word, the two nymphos began to strip to their birthday suits, showing off their luscious G and H cups respectively. Olivia turned around to face her soon-to-be opponent with a bitter scowl on her face. Olivia despised traitors and planned on expressing that hatred in the best way possible.
"By the way…" Brooke said teasingly. "How has Nessa been doing these past…Well, I forget how long it's been."
"Like you give a shit." Olivia said.
"You're right." Brooke said, shrugging her shoulders. "I don't."
Olivia then marched over towards Brooke until their breasts collided, causing their sharpened, pink nipples to slide over each other beautifully.
"I hate to rob Nessa of taking you down herself but I'm gonna enjoy teaching you a lesson." Olivia said.
"You can try." Brooke shot back.
The brunette then closed her mouth over that of her opponent as their tongues wrestled. Their eyes remained open. Brooke's gaze gave off an arrogant, teasing vibe while Olivia's was determined and dead serious. Their tongues corkscrewed over each other lustfully as they eventually began to drool down their jawlines and into their joined cleavage. Olivia took it a step further by reaching behind Brooke's head and burying one hand into her opponent's dark brown locks while her other hand sank its fingers deep into Brooke's incredibly thick, meaty ass cheek. Brooke reciprocated the move, pulling Olivia's black hair and palming her own firm rear end. She then escalated the tongue war by fully sealing her lipsticked mouth over Olivia's, initiating a furious make out session. The two battling beauties pushed into each other as hard as they could, their nipples deeply penetrating the opposing areolas. Their eyes were now closed as they became fully immersed in what they were doing. After what felt like an eternity though, they broke the kiss for air, breathing heavily but still bear hugging each other tightly. Olivia's face was already stained with Brooke's red lipstick, giving off a distinctive cherry flavor.
"I'm gonna fuck you until you can't walk for a month!" Olivia proclaimed. "And then just wait until I haul your two-faced ass in jail! You know what we do to dirty cops at St. Lilith's?!"
"I think Serena has bigger problems right about now." Brooke mocked, shocking Olivia.
"How do you know her name?" Olivia asked. "And what the Hell are you planning, "Cazadora"?"
"You have your own problems to deal with, bitch!" Brooke reminded her. "Like the superior woman who's about to fuck within an inch of your life!"
"I dare you to try!" Olivia challenged.
They both gained fierce expressions on their lovely faces as they began wrestling, spinning each other all around the room in an attempt to pin the other. Eventually, Brooke managed to get the upper hand and pinned Olivia to the matted floor. The guard captain's long, black hair fanned out behind her, already coated with sweat. Brooke held her arms down as her equally sweaty, long brown hair curtained them both. She smiled evilly before she began humping Olivia furiously.
"Ahh!!" Olivia groaned as she felt Brooke's cunt rub into her own.
"What you're feeling right now is just the beginning!" Brooke proclaimed.
"Do your worst, cunt!" Olivia dared. "You think I became guard captain for my looks?"
"Show me what you can do then, guard captain!" Brooke demanded.
Olivia was more than happy to oblige. She tribbed back upwards into Brooke as best she could and the cocky brunette was genuinely impressed but she knew not to underestimate someone of Olivia's rank. As she rocked back and forth over Olivia's gorgeous body, their nipples kept sliding alongside each other as well, sending further volts of pleasure throughout their nymphomaniacal bodies. They soon became so aroused that they couldn't resist resuming their earlier kissfight any longer. Olivia pulled herself up just enough to shove her tongue down Brooke's throat, which the brunette immediately reciprocated. Their pussies were kissing just as ferociously in their own right, fusing together and pumping into each other violently. Olivia had to admit that Brooke knew her way around the female form. That is to be expected from La Malvada's number two after all. Still, she herself was Madam Red's number two and was going to show this traitorous slut exactly why.
The two kissed each other as viciously as possible without actually going so far as to trigger any sort of gag reflex. As they continued pumping their ravenous pussies together, it became clear that at this current rate and position, first blood would go to Brooke. Olivia knew she had to find some way to stop this. She struggled to change her position and turn the tables but Brooke had her completely pinned down. She wasn't used to anyone other than Serena having such a strong pin on her. Brooke opened her eyes as they continued tonguing each other down, staring powerfully into Olivia's straining eyes as her own gaze showed complete power and control. Olivia soon began to feel her climax closing in on her at breakneck speeds. Her legs and back squirmed around but Brooke held her down firmly, still kissing her. As Olivia became overwhelmed by the building pleasure, Brooke's tongue utterly dominated her mouth. The raven could handle it no more as her internal dam finally burst.
"Mmmmm!!!" Olivia shrieked inside of Brooke's dominant mouth as she came.
Brooke moaned lightly herself as she felt her opponent's juices flow inside of her deeply. Once Olivia's orgasm finally subsided, Brooke finally slipped off of her prey and laid beside her on the matted floor. Brooke's own heavy breathing paled in comparison to Olivia's post nut huffing and puffing.
"How did you like that, whore?" Brooke asked as she caught her breath.
"Not bad." Olivia admitted as she calmed down. "But I expect a whole lot more from La Cazadora."
"And I expect a whole lot more from Madam Red's second in command." Brooke shot back.
"Our facility isn't named in honor of the greatest nymphomaniac in history for nothing." Olivia said. "Let me show you."
Olivia got up and rolled herself over on top of Brooke. The brunette found herself surprised by the sudden attack. She tried her best to fight back but this time, Olivia was the one to get the upper hand. She pulled herself and her opponent up until half of Brooke's body was in the air. Olivia then slipped one leg over the other side of Brooke's body, making it clear what her intentions were.
"Now let's see how you like getting fucked, you narco cunt!" Olivia declared.
Before Brooke could respond, Olivia practically dropped herself on top of her brunette opponent, directly cunt to cunt.
"Ugh!" Brooke groaned. "Fucking bitch!"
Olivia was absolutely vicious with her tribbing, slowly but powerfully grinding her lower lips against Brooke's as she held her in place by one leg. Brooke's face was contorted with pure agonizing pleasure. Eyes closed tightly, teeth biting down on her bottom lip and head jerking left and right. She had worked herself up a decent amount from tribbing Olivia just moments ago, so her pussy was ripe for the raven's picking. She struggled to get herself free but all it did was tire her out even more, so she didn't bother anymore. Olivia continued bouncing on top of her rival, making her G cup breasts bounce around with her each and every time. The entire room echoed with the sound of two nymphomaniacs moaning like the bitches in heat that they both were. Soon however, Brooke began to feel her pleasure building up higher and higher. She knew what was about to happen was inevitable and didn't even bother holding back.
"Ohhhhhh!!!" Brooke cried out as she came.
Olivia cooed as she felt her opponent fill her straight up, shooting her feminine fluids into the raven's inner walls. Once the orgasm subsided, Olivia finally released Brooke and pulled away from her. The two were left hyperventilating before turning their respective gazes towards each other again. Both girls managed to make the other cum at least once. The ice was now officially broken and the real fight was about to begin. The two got up, flipping their long, thick, sweat matted hair out of their faces and letting it smack back onto their bare backs as they approached each other again. They both crossed their arms, which pushed their bountiful bosoms upwards slightly, in an attempt to show them off.
"Okay, you know how to trib." Brooke admitted.
"You can just ask every other guard at St. Lilith's if you're still not convinced." Olivia bragged.
"Well, you can just ask every other sicaria in Las Brujas if you have doubts about me." Brooke boasted. "I didn't get fucked by La Malvada hundreds of times just to be another one of her cum dumpsters."
"I believe I've been fucked by Madam Red just as much, if not more times." Olivia shot back.
Being fucked hundreds of times by another woman was not something that most nymphos would consider something to be proud of but when they were women as legendary and lusted after as La Malvada and Madam Red, one could make an exception.
"Fine then." Brooke said. "We'll call round one a draw. Ready for round two?"
"I'll be ready for round 50, so you can just save your breath and find a better use for your slutty mouth." Olivia mocked.
Brooke gained a more serious expression and started slowly approaching the raven. For every step she took towards Olivia, Olivia took another step towards her. This continued until Olivia's DD cups and Brooke's H cups once again came together in a bone chilling collision of female flesh. They winced their eyes and grit their teeth as they felt their nipples stab into each other's areolas. They immediately wrapped their arms around each other and began wrestling each other back down to the matted ground. Olivia attempted to distract Brooke from her efforts by kissing her viciously, tonguing her mouth down. Brooke responded by enclosing her lips over Olivia's skilled tongue and giving it a good, long suck. Olivia took it a step further by reaching her hand downwards and burying her fingers deep into the meat of Brooke's thick ass cheeks, which the brunette was plenty happy to reciprocate. This went on for quite some time until Olivia forcibly broke the kiss and pulled herself away from her opponent.
"Enough of this foreplay bullshit!" Olivia yelled. "You broke into my house to fuck me, isn't that right? So, cut the shit and hit me with your best shot!"
"So impatient." Brooke said, rolling her eyes. "But fine. You want a battle, I'll give you a war."
The two then approached each other at a much faster and more intense pace than previously before colliding again and struggling to pin the other to the floor. They grit their teeth and the room filled with grunting noises as they scuffled. Eventually, Olivia was able to pin Brooke and the raven grabbed the brunette's legs, resting them on her shoulders. She then began thrusting back and forth against her opponent, tribbing her in an L shaped position.
"Aghh!!" Brooke groaned.
She could feel that Olivia was fucking her with much more power and focus than before. Brooke cursed herself for falling for such a basic psychological tactic. Lure your opponent into a false sense of ease and/or security before unleashing your true skills on her. Brooke's luscious H cups bounced and jiggled all around like water balloons as Olivia pounded her pussy over and over again. The raven smiled sadistically as she dominated her prey.
"That's more like it! Ugh!" Brooke grunted. "Fucking those obedient little cum dumpsters in the cartel is nice but it nothing gives me a rush like grinding cunts with a real woman!"
"Enjoy it while you're still conscious!" Olivia mocked.
Olivia continued her cunt to cunt assault but then she felt something that she wasn't expecting to feel. Brooke was starting to trib right back into her and was doing a surprisingly good job despite her legs being suspended. Olivia winced one eye closed in response but it was going to take a Hell of a lot more than this to make a dent in her. She proceeded to fuck the traitor even harder and faster. Through squinted eyes, they watched their opponent's bountiful chests react to their grinding as they tribbed and tribbed and tribbed. Brooke reached up to sink her fingers into Olivia's firm breasts.
"You little cunt!" Olivia cursed as she groaned from Brooke tweaking her hardened, pink milk buds.
The raven was unfortunately in no position to reciprocate the breast play as she had to use her arms to keep the brunette secured. Olivia was starting to feel as if she was receiving more pleasure than her opponent was despite her superior position. Regardless, she was in too deep to stop now and doing so could easily give Brooke a chance to turn the tables. So, she pushed onward. Her ass pushed back and forward as she slammed her juicy, experienced cunt against that of the traitor.
"Agh!" Brooke grunted. "Is that all you've got?"
"Shut your backstabbing, cuntlicking mouth!" Olivia cursed.
The two battling beauties continued to crash their cunts together as the room echoed with the sound of their moaning and grunting. Their hair and enormous racks bounced all over the place from their rapid movements as they both became soaked with sweat and their long hair matted to their flawless, naked skin. As time went on, both Olivia and Brooke began to feel their next climaxes beginning to show themselves. They were far too immersed and unwilling to show any signs of weakness to stop now. All they could do was hope that the other nympho was just as close to it as they were and they were both right. On and on they fucked until it finally happened.
"Ohhhhhh!!!" Brooke cried out.
"Ahhhhhh!!!" Olivia screamed.
They came at the exact same time, filling each other up as their juices splashed together inside of their fused lower lips. As their mutual orgasm subsided, they pulled apart from each other, their lower lips peeling off of their fusion as they both panted like dogs.
"Wow." Brooke said through heavy breathing. "It's been a long time since I came at the exact same time as the other girl."
"Same." Olivia said. "But who can take more of it?"
"As if you don't already know." Brooke bragged. "Now shut up and come here!"
The two crawled towards each other, still huffing and puffing but as Brooke got near Olivia, she revealed her trump card. She slipped her head underneath her rival's body.
"Huh?" Olivia asked in confusion.
The raven then yelped out in surprise as she felt Brooke lift her up upside down with her pussy directly in front of the brunette's face, holding Olivia upwards as the guard captain had to hold herself up by her hands pushing up against the ground.
"What the fuck are you DOIIIINNNGGGGG???!!!" Olivia asked as she moaned out loud, feeling Brooke's tongue thoroughly explore her pussy.
"You sneaky little fucking whore! Agh!" Olivia grunted.
It was at this point that the raven realized the surprising brilliance of Brooke's unorthodox tactics. It very nearly resembles a trapeze act but it was genius. All the blood was rushing to Olivia's head in her upside down state as she used her arms to push herself upwards, otherwise her head would be against the floor and her blood would flow even more towards it. All of this served not only to trap Olivia but to add to her exhaustion. Her arms, her head and of course her pussy were all being strained simultaneously. Olivia had never seen, let alone experienced something like this before. She had to remember it. The raven looked up and saw Brooke's beautiful eyes staring down at her as she licked her out. Olivia could also see Brooke's tongue slide all along her labia, which made her pleasure even more powerful. It's like the sexfight equivalent of getting a shot. It doesn't hurt that bad until you actually see the needle sticking out of you, then it hurts like a bitch.
"Brilliant goddamn bitch. Uhhh.." Olivia admitted. "You can't keep this up forever, though. I can feel your arms getting weaker and weaker…"
Brooke rolled her eyes at such a basic attempt at psychological warfare as she continued devouring her opponent, loudly slurping and sucking on Olivia's pussy like it was candy.
"Don't feel the burn yet?" Olivia asked mockingly. "Well, how about now?!"
Olivia somehow managed to find the lower body strength to wrap her legs around Brooke's head in a pretzel shape, further forcing the brunette's mouth against her cunt.
"You like that, slut?!" Olivia asked aggressively. "I was a yoga instructor before St. Lilith's found me!"
Brooke's eyes went wide in amazement at how much strength Olivia still had but it certainly wasn't going to deter her. She continued eating Olivia out. Her long, thick, wet dark brown hair fell alongside Olivia's waist and sides like a silky curtain as she enjoyed her meal. Olivia was starting to feel the heat but despite Brooke not being pleasured at all in this heated exchange, the uncomfortable position and physical exertion of holding Olivia like this was starting to get to her. She had to finish this fast. She finally managed to find Olivia's protruding clit and went to town on it, enclosing her lips over it and sucking on it like a lollipop.
"Fuck!" Olivia cursed. "Alright, "La Cazadora". You asked for it!"
Olivia then used her legs to keep slamming Brooke's head into her pussy over and over again. Brooke's eyes winced in discomfort but she wasn't stopping. She just locked and sucked endlessly. Olivia began to feel another orgasm coming in, it being relatively soon after her previous one. She knew it was inevitable but she was going to make Brooke work for her prize as much as possible. On and on they went in this unusual battle of bodies until eventually Olivia simply could not hold herself back any longer.
"Uggggghhhhhhh!!!" Olivia groaned out loud as she came again, splattering all into Brooke's mouth, face and hair.
As soon as the orgasm subsided, Brooke finally released Olivia, desperate to free herself from this position and they both crashed into the matted floor, once again huffing and puffing.
"Goddamn you…" Brooke said through her panting.
"You made me cum and you're the one saying that?" Olivia asked in a condescending tone despite her own panting.
"La Malvada did that to me in our first match." Brooke said. "It took me out. I never would have thought to try what you just did."
"Because you're an inferior nympho and person to me." Olivia bragged.
"And I'm the cocky bitch?" Brooke asked as she rubbed her sore neck.
The orgasm was powerful and took a lot out of her as Olivia expected but she was still in the game. Once both nymphos managed to catch their breath, they stood up, staring each other down. As their powerful glares pierced into each other, they both began to wonder what their next move should be. What could possibly top the insane clash they just had? However, now was not the time to show any hesitation. Olivia, going off of pure adrenaline, desire, hatred and above all else, instinct, launched herself at Brooke, deciding to just wing it. Brooke quickly braced herself for the impact before Olivia crashed right into her and wrestled her to the ground with absolute mercilessness. Brooke was expecting another scuffle but not one as intense as this. The two beauties grunted and groaned as they wrestled until Olivia managed to pin Brooke in a rather uncompromising position of her own. The brunette was on her stomach, her gigantic rack pushing her up slightly with Olivia sitting on her back. The raven then grabbed a hold of Brooke's legs and pulled them back tightly.
"Agh!" Brooke groaned from the physical strain. "You goddamn whore!"
Olivia smiled sadistically as she pulled until Brooke's bright red, juicy pussy was directly in front of her face.
"You like eating pussy, do you?" Olivia asked rhetorically. "Well, that makes two of us!"
Before the traitor could respond, Olivia began viciously feasting on her pleasure center.
"Fuck!" Brooke cursed through grit teeth.
This position was not quite as insane as the one that Brooke just put Olivia into but it was getting the job done. Plus, there was pretty much no room for Brooke to make it anymore difficult for Olivia like Olivia had done to her. She was so contorted that she couldn't wrap her legs around Olivia's head and even if she could, it would not have been as effective as when Olivia did it to the raven having a more comfortable position. Brooke felt the guard captain's tongue explore her cunt, sliding all across her labia and loudly slurping all over it. Brooke had not climaxed since their little tribbing session, so her pussy has fully recovered since then. Olivia knew she had to throw her all into this onslaught of cunnilingus and that is exactly what she was doing.
"Mmmmm…" Olivia moaned as she sadistically devoured her prey.
"I hope you enjoy my taste while you still can, slut!" Brooke mocked through her heated panting.
Olivia wished she could bring her fingers into the mix as a response to that but she had to keep the brunette secured. Instead, she used her teeth to nibble on her opponent's lower lips.
"Ugghhhh!!" Brooke groaned. "Oh, just you wait until I get out of this!"
Brooke's face blushed a bright red as she was tongue fucked. She was about to talk more shit when she felt Olivia find her pulsating, pink pleasure bud and go to town on it.
"Ohhhhh!!" Brooke cried out.
The raven wrapped her lips around the organ and kissed it lovingly but intensely. She deliberately drooled over it, jabed at it with her tongue and of course, dragged her teeth all alongside it. All of this was proving to be too much for Brooke as she felt her next orgasm coming on. She had to admit, Olivia could eat pussy like nobody's business. She had no means of getting away or stopping the pleasure from building up, so she just accepted her fate for now.
"Ahhhhhhhhh!!!!" Brooke screamed as she climaxed.
Olivia swallowed what she could while letting the rest coat her face and hair. She then unlatched her mouth from Brooke's twat before finally releasing the hyperventilating brunette and letting her lower body drop onto the floor. However, she was not done yet. Far from it. As Brooke recovered, Olivia got up off of her, stood up and then turned around. She grabbed Brooke by her waist before lifting her up until she was on her hands and knees. Brooke was so overwhelmed by her post orgasmic winding that she didn't even realize what was about to happen until the last second but by then it was far too late. Olivia grabbed a tight and vicious hold over Brooke's long, sweat drenched brunette locks, wrapped it around her wrist and pulled hard.
"Ugh!" Brooke groaned.
"What was that about waiting until you got out of that position?" Olivia asked mockingly.
The raven then proceeded to start fucking Brooke doggy style, slamming the front of her pussy against the back of her opponent's.
"Ohhhh!!" Brooke moaned. "Fucking cunt!"
"Oh, I'm fucking your two faced cunt right now!" Olivia boasted.
The sharp pain in her scalp combined with the pleasure from being fucked from behind was beyond overwhelming for Brooke. Olivia was enjoying herself already but decided to take this to an even higher level. With her free hand, she reached around the front of Brooke's perfect body and began squeezing her rival's bouncing breasts, digging her fingers in and pinching, prodding and even pulling at her sharpened milk buds.
"You have some impressive tits, I'll give you that much." Olivia admitted. "But size is no match for skill as I'm sure you're just now discovering!"
"When I get out of here, I'll…!" Brooke threatened.
"Yeah, yeah…" Olivia dismissed.
Olivia continued humping her opponent, feeling her smooth, thick ass cheeks brush into her thighs with each and every slam of their cunts. At times, Olivia would slow down and brutally grind her pussy against Brooke's, savoring the delicious contact.
"Goddamn it!!!" Brooke screamed in both pleasure and frustration.
"What's the matter, "Huntress"?" Olivia asked teasingly. "Can't handle a little doggy style?"
"You think I haven't been fucked by La Malvada in every position in the Kama Sutra?!" Brooke asked angrily. "When I'm done with you, she and I will do the same to both you and your precious Madam Red!"
"You're lucky I don't have any way to shut your worthless mouth right now!" Olivia shot back. "But I can fuck you until you can't walk for two weeks!"
Olivia increased the pace and ferocity of her tribbing as well as the tightness of both her hair pulling and tit mauling. The sounds of Olivia's grunting with effort and Brooke's gasping with pleasure echoed throughout the guard captain's basement. Given that this was all being dished out on her almost immediately after her previous climax, both nymphos knew that it would not take very long for the next one. Tye brunette was frustrated and desperate to turn this around. Unlike their previous tribbing session, there was no real way for Brooke to trib Olivia back. Olivia knew this when she decided to put Brooke in this position as she could fuck Brooke without being fucked back…Or could she? Brooke decided to do something risky. It would just add to her exhaustion even more but it would also be her only means of fighting back in her current submissive position. She had to time it just right. At the exact moment that Olivia slammed her pussy into hers. Low and behold, she managed to do it. She slammed backwards against Olivia just as the raven slammed forward into her. Olivia quickly took notice of this.
"What are you doing?" Olivia asked in a "You are so pathetic" kind of tone. "Resist as much as you'd like, you little turncoat.
Brooke said nothing as they continued with this little dichotomy. Eventually, Olivia had to admit that she was beginning to feel her own pleasure meter starting to rise from what Brooke was doing. Regardless, she couldn't stop now and doing so would be showing weakness anyway. Besides, Olivia knew that she had been fucking Brooke so much that there was a snowball's chance in Hell that Brooke could make her cum at the same time, let alone before Olivia made Brooke cum. And she was right. After what felt like an eternity of mutual tribbing, Brooke finally started to feel those all too familiar volts swimming throughout her slutty body before finally reaching her cunt as she climaxed.
"Agggggghhhhhhh!!!" Brooke screamed as she came.
Olivia moaned quietly as she felt her rival fill her up with her feminine fluids. As the orgasm subsided, Olivia finally took her hands out of Brooke's hair and off of her breasts as she once again let the backstabbing brunette fall to the floor. The raven found herself more affected than she was expecting from all of that. Not just Brooke's desperate attempt at counter tribbing but the overall physical strain of the doggy style itself. Her arms and waist began to feel weak. She thought back on what Brooke had said to her, remembering that her opponent has been fucked in every possible way that a woman can fuck another woman and has truly seen it all. She had to find some way to end this and fast. Brooke recovered and much faster than Olivia thought she would as she got up and flipped her sweaty mass of brown hair out of her face, lightly panting.
"Okay, fine." Brooke admitted. "I see now why you were made Guard Captain."
"And for what it's worth, I see now why La Malvada made you her second in command." Olivia admitted. "But it won't do you any good, traitor."
"Is that so?" Brooke asked tauntingly. "I've fucked more women than I can even begin to count and only one of them has ever come out on top of me. You can guess who."
"Really?" Olivia asked with a challenging tone. "Because while I've lost two on one matches on occasion, when it comes to fair one on one fights, I've also only ever lost to one bitch before. And you can also guess who it is."
"I figured as much." Brooke said. "Too bad your boss is about to get fucked into the next dimension by mine."
"Maybe, maybe not but you won't be there to see it." Olivia said firmly.
"Why don't you come over here and put your money where your slut mouth is, "captain"?" Brooke asked daringly.
Suddenly, Olivia's expression changed from confidence to one of seriousness and bitterness.
"What's that look for?" Brooke asked.
"Why'd you do it?" Olivia asked.
"You're just asking that now?" Brooke asked.
"You'll be passed out soon, so I might as well. Now answer me!" Olivia demanded. "You were Nessa's hero. Do you have any idea how destroyed she was when she saw you get taken? She's dedicated her entire career to taking down the cartel and finding you!"
"Well, wasn't that nice of her?" Brooke asked mockingly. "I don't need to justify myself to you or her. And when I find her and her little squad of bimbos, I'll fuck them all at once and hand them over to el jeffe as a gift."
"You'll have to go through me first." Olivia said firmly.
"Gladly." Brooke said defiantly. "Now are you gonna talk or are you gonna fuck?"
The two began approaching each other once again until they got close enough to initiate yet another wrestling session. This one wasn't as heated as their precious scuffles as their exhaustion was beginning to show but regardless, Brooke was the one who got on top this time around, grinning ear to ear as her brown tresses curtained both their lovely faces.
"I never got to show you what I can really do with my cunt outside of that little warm up we had at the start." Brooke pointed out. "So, allow me to put your curiosities to rest!"
"Do your fucking worst, bitch!" Olivia dared.
"Be careful what you wish for!" Brooke shot back.
And with that, it was on. Brooke started tribbing Olivia like a machine on its highest possible settings. She fucked her opponent at speeds and power that even most experienced nymphps would not think possible. At least not in combination.
"Ugh!" Olivia grunted. She was as annoyed as she was impressed.
"Not bad, bitch." Olivia admitted. "But you're not the only one who can trib even when pinned down!"
The raven then began humping upwards into Brooke, whose face was one of absolute focus and determination. The brunette lowered herself down slightly to the point where her H cups began to grind against Olivia's DD cups. Their nipples then slide alongside each other, sending volts of pure pleasure throughout their hot bodies. They were still furiously humping throughout all of this as Brooke's sweaty, dark brown hair shook alongside their faces. Olivia showed no weakness and continued tribbing back. Brooke proceeded to lower herself down even further until her nipples and Olivia's were now stabbing into each other's areola. On top of that, their lips were now mere inches apart. The defiant guard captain quickly swiped her tongue across Brooke's lips before slipping back into her mouth. Brooke immediately reciprocated, slashing her own tongue alongside Olivia's lips. The two kept doing this to each other until eventually Brooke managed to enclose her lips on Olivia's tongue and began furiously sucking on it.
"Mmmmm!!" Olivia moaned as Brooke did this.
Despite all of this additional foreplay, Brooke was still fucking Olivia as brutally as ever. Truly the mark of an experienced carnal warrior. Olivia was feeling a bit overwhelmed at such a powerful sexual onslaught. She couldn't even remember the last time she faced such a skilled and determined opponent. Besides Serena, of course. Nevertheless, she did her best to keep fighting back. Brooke brushed her lips up from Olivia's tongue until both of their lips were now sealed together in a ferocious make out session.
"Mmmmmmm!!" Olivia moaned even more powerfully as her mouth was utterly dominated by her rival's.
It was at this point that Olivia finally began to take full notice of and truly appreciate Brooke's incredible tribbing skills. She felt her own cunt struggle to keep up as Brooke's lower lips kissed her own just as much as Brooke's upper lips were kissing her own. Brooke slipped one hand underneath Olivia's flailing body, letting it be pancaked between Olivia and the matted floor before finding her voluptuous ass cheeks and digging in. She then buried her other hand into Olivia's wet mass of black hair. Normally, occupying your hands like this in such a situation would not be a good idea as it could give the other slut a chance to slip away but both Brooke and Olivia knew that the raven wasn't going anywhere right now. The pin was as unbreakable as diamond. Olivia was amazed that Brooke was able to dominate her so thoroughly after everything Olivia managed to do to her just minutes ago. The pressure on her pussy was becoming unbearable and eventually, Olivia began to feel another orgasm beginning to build up inside of her. Brooke could tell that her opponent was close as well and pressed her attack. There was positively no way she was getting out of this, so Olivia accepted that Brooke had won this round for now. Brooke popped her lips off of Olivia's in a trail of spit to hear her prey scream just as her internal dam burst.
"Ohhhhhhhhh!!!!" Olivia cried out as she climaxed. Brooke cooed as she felt her own cunt get splashed and filled up with enemy fluids.
Olivia used what little strength she had at that moment to push Brooke off of her as she huffed and puffed desperately to catch her breath. That was easily one of the best orgasms she ever had. Brooke was breathing heavily herself but nowhere near as badly as Olivia.
"Well?" Brooke asked in a proud tone. "What did you think of that?"
Olivia took a bit to regain her energy and catch her breath before deciding to answer.
"I think…" Olivia said. "I think that when I'm done with you, I'll go and help Serena fuck that narco cunt boss of yours into the ground!"
"Smarmy little whore!" Brooke cursed. "You have no idea. The two of us? As experienced as we are, we're still just girls but La Malvada? She is a woman."
"Now where have I heard that before?" Olivia asked with a scoff.
"You've never fucked anyone like her and neither have I. She is in a league of her own. No bitch on this Earth can even come close to comparing." Brooke said.
"Are you done being a femsimp yet?" Olivia asked mockingly. "Now it's my turn."
"Go right ahead and try." Brooke dared.
They both got back up, flipping their sweat matted hair back as they approached each other for they didn't even know the number of times. Predictably, as soon as they came into an arm's reach of each other, they began struggling to pin the other nympho. In an unexpected turn of events, they managed to both bring each other to the ground with their thighs enclosed on each other in a scissoring position.
"Fine." Brooke said upon realizing what was about to happen. "A war of attrition it is."
"If that's how you want to play it." Olivia responded.
In truth, the raven wasn't sure if this was the best idea after the pure, unadulterated thrashing that her pussy just took at the hands of Brooke's pussy but she was not going to back down. They both began flexing their waists, lower bodies and asses as their twats began pumping into each other excruciatingly.
"Agh!" Olivia grunted.
"Ugh!" Brooke groaned. "Getting cold feet already?!"
"You wish, cunt!" Olivia shot back.
In truth, Brooke was beginning to feel the heat herself. What she was doing was a gamble but at this point, she wanted nothing more than to wipe that smirk off of Olivia's face and the fact that she only ever lost to La Malvada, a nympho that eats, sleeps and breathes lesbian sex 24/7, 365, told her a lot about her skills. The two were both an absolute mess. Their bodies were shining from all the sweat, which also made their hair disheveled and all over the place. Their skin was pinkish red from all the physical strain and sexual stimulation of what they had been doing for they didn't even know how long. The absolute ecstasy they felt as their lower lips kissed and absorbed the opposing pair was more or less the only thing still keeping either of them conscious. Their moaning sounds were starting to become weaker and more respiratory. They only let out a massive grunt when their opponent pumped into them particularly powerfully. It was at this point that Brooke had to admit something.
"You know…" Brooke said through heavy panting. "You're an amazing fuck. Best I've had in I don't even know how long."
"I could say the same to you." Olivia admitted.
"You'd make an excellent Bruja." Brooke said.
"Not if my life depended on it!" Olivia said angrily.
"Suit yourself." Brooke said. "Just remember I gave you the choice. I can still hand you over to the boss after I fuck you into a coma!"
"And we've got a special cell in St. Lilith's waiting for you!" Olivia shot back. "I look forward to you becoming the entire guard troop's play thing!"
With that, their tribbing became much more heated and ferocious. They were putting absolutely everything they had into this scissoring session, wanting nothing more than to come out on top of and humiliate their rival. Orgasm upon orgasm upon orgasm upon orgasm pounded into them. Their juices often coalesced together as they came inside of each other countless times. At some point, the matted floor around them became soaked with their secretions. Their cunts were red, hot and sore. Neither of them were used to such heated tribbing as the most action they ever got from someone other than their bosses was training prison guards or sicarias and breaking in prisoners.
"Feeling…worn out yet, bitch?" Olivia asked through heavy breathing.
"I can trib with you…all week long if you want." Brooke responded through her own panting.
"Please, I could go on for at least two weeks." Olivia bragged.
"You could get ten of your slutty guards with you and you wouldn't last that long against me." Brooke boasted.
"I could outfuck those sicarias of yours twenty on one!" Olivia shot back.
On and on and on they went. Fucking each other seemingly endlessly. They both felt a mutual orgasm approaching them and braced themselves for it.
"Ahhhhhhhh!!!" Brooke screamed.
"Ohhhhhhhh!!!" Olivia cried out.
This climax felt particularly devastating. Both their faces blushed bright red as they came. After it subsided, it was clear to both of them that this could not go on any longer. One of them had to break the mold and finish this off once and for all. Both struggled to pull their tired bodies off of each other but Brooke was the one who managed to do it first. She groaned as she peeled her twat off of the raven's before immediately descending on her opponent. Olivia's eyes went wide as she realized this before Brooke pounced on her and sealed her mouth over hers. The brunette put absolutely everything she had into tribbing Olivia on top, kissing her ferociously as she held her down and fucked her. Olivia struggled to get free but she was so drained from all of the scissoring that she couldn't. Brooke pulled her ass up and down to slam back onto Olivia's pussy over and over again.
"Mmmmmmm!!!!" Olivia screamed inside of Brooke's mouth.
Brooke would then slowly but viciously grind her labia all around Olivia's. This went on for a few more minutes until Olivia began to feel another orgasm coming on and this one would no doubt be her last. She cursed herself for allowing this to happen before apologizing to Serena in her mind and deciding that the rest was up to her now. She then felt her climax smash into her.
"Mmmmmmm…" She moaned one final time as she felt her consciousness fade away.
Brooke was so immersed in what she was doing that she actually kept fucking Olivia for about two more minutes before finally realizing that it was over. At that point, she pulled herself off of the guard captain again. Her own exhaustion hit her and she wanted nothing more than to crawl into bed but she still had a job to do. She went back over to her discarded clothes and took out two pairs of handcuffs from her bag. She cuffed both Olivia's hands and feet together. She was out like a light, so Brooke decided to take advantage of that by going upstairs and using Olivia's shower to both clean all the sweat and cum off of her body and help wake herself up. She washed herself as much as possible but quickly, dried herself off and then put her clothes back on. She went back downstairs and Olivia was still passed out. She dragged Olivia up the stairs and left her in the foyer before going into the garage and opening it, driving her car into it and closing it so the neighbors wouldn't see. The sun was about to start rising anyway. She then dragged Olivia into the garage, gagged her with duct tape and a tennis ball in case she woke up and threw her into the trunk. Brooke then got into her car and dialed up her boss. It rang for a bit before stopping.
"I assume your mission is complete?" La Malvada asked in her chillingly seductive voice.
"Of course, jeffe. Captain Brooks is in my custody." Brooke reported.
"That took a while." La Malvada pointed out. "Was she more trouble than you were expecting?"
"I enjoyed the challenge." Brooke said. "What about you?"
"I have Madam Red's daughter." La Malvada answered. "All I had to do was approach her and offer her sex. She went for it right away, the little slut."
"Give her some credit, ma'am." Brooke said. "No woman could ever resist you."
"Right you are about that." La Malvada bragged. "I would've fucked her but she's just come blonde college bimbo. Not worthy of me. Maybe as a concubine after we're done. Besides, I want to save everything I have for her dear old mother."
"I doubt you would need it." Brooke said.
"No but I want to enjoy this." Malvada said. "And I assume you're ready to do what needs to be done and put your past behind you?"
"Of course." Brooke said. "Task Force 732…Nessa always did take herself too seriously. I'll have no problem putting them in their place."
"Happy to hear it. Malvada out." Malvada said.
'This is gonna be fun…' Brooke thought to herself.
Part 2
Serena had gotten home from work and the elegant redheaded MILF was ready to take a load off. As she pulled into her apartment's parking lot, she noticed that her daughter Valerie's car wasn't there. That was strange. She's usually home by now. Valerie was very much a nymphomaniac just like her mother, so Serena thought that maybe Valerie was out fucking her friend and sexual rival, Melissa or perhaps some other hot bitch. However, Valerie would always text Serena when she would be home late. It was almost sunset. Serena decided not to worry about it as Valerie probably just forgot and she was a grown woman in college. She could take care of herself. As she entered her apartment, the feeling of solitude hit harder than expected. It just felt so empty without her. As Serena paced the floor wondering what she could do about this, she noticed something just by the door. A piece of paper nicely folded as if someone deliberately slipped it under the door. Curious, the stunning redhead bent over to pick it up and unfolded it. She looked even more confused as all that was written on the paper was an address. Specifically to an old abandoned warehouse a few minutes away.
Suddenly it hit Serena that her daughter's absence likely had something to do with this. There was nothing else on that paper except the address. Was this just some prank that Valerie was playing on her? No, that's way too out of character for her. Serena decided to call Olivia as she might need her help on this. She tried calling at least five times but no answer. This was even more unnerving now. Olivia always answers her calls. What the fuck was going on? Serena really didn't see what she could do other than go to this warehouse and see what she could find. If this was as serious as Serena thought it might be, heads were going to roll. No one messes with her little girl. She drove to the warehouse with a look of pure, malicious concentration on her face and got there just as the sun had fully gone down.
There was nothing there. No other cars, nothing. It looked as abandoned as ever. At least that's what Serena thought until she found another note taped to one of the warehouse walls. It was just a large arrow pointing downwards. Serena was again confused until she felt what she was pretty sure was metal on her shoes. There was just gravel where she stood but she moved it out of the way and found a large steel door. A secret entrance to somewhere. She was nervous about what she'd find down there but there was no turning back. She had to find Valerie. Just in case, she decided to take out her phone and call Valerie. Like Olivia, she always answered but also like Olivia, she didn't answer even after five attempts. Serena just said fuck it and pulled the covering off of the entrance, revealing a ladder. She climbed down the ladder and suddenly, several lights came on, revealing a hallway. Serena walked down the hall until she found a rather fancy looking door. She was nervous to see what was on the other side but opened it anyway. On the other side, she found a rather luxurious looking room that strongly resembled her own personal room at St. Lilith's. Fancy carpeting, a large bed, a hot tub…but also on one wall was a bulletproof plexiglass cell and inside it was an unconscious Valerie, tied up and gagged.
"Val!" Serena yelled in a panic.
She ran over to the cell and started pounding on the glass to wake her daughter up.
"Mmm…" Valeria moaned as she began to stir.
Upon opening her eyes, she saw that her mother was there and she immediately woke up fully.
"Mmm!" Valerie groaned out loud frantically. "Mmmmm!!!"
"Hang on, baby!" Serena said. "I'll get you out of there!"
She looked at the lock and on it was not a keyhole but a fingerprint scanner. Whoever did this was a real professional and had a shitload of money. Serena started to become angry.
"Who did this to you?" She asked with barely contained fury.
"I did." A powerful voice said from behind her.
Valerie's eyes went wide again as she fell back in fear. Serena turned around fuming but the sight she was greeted with nearly hypnotized her. Standing in front of her, having come in here through a secret room behind a wall, was a woman of indescribable beauty and allure. She appeared to be around Serena's age. She was as pale as a ghost, her skin chalk white but her makeup was very striking. Black everywhere. Black eyeshadow, black lipstick, black nail polish, long, black eyelashes and extremely long midnight black hair that went down to the top of the woman's calves. If it was any longer, it could easily become a tripping hazard. She was like a gothic rapunzel MILF. However, the most striking thing about her appearance by far were her absolutely monumental breasts that were nearly bursting out of her black blouse. They had to be an H cup at the very least. A grown adult could easily use them as pillows.
"My eyes are up here." The goth woman said with a voice that slithered into your soul and could make your whole body shiver with both fear and desire.
"Who…Who are you?" Serena asked in bewilderment.
For a second, she forgot where she was and who she was talking to as she gazed upon this beautiful creature. Serena had been a nympho for over half her life but none of her opponents came close to having this intoxicating effect on her.
"Me?" The woman asked teasingly. "Well, to put it simply…I'm La Malvada."
Serena shook her head to snap herself out of it, remembering that this delicious looking bitch still kidnapped her daughter.
"La…La Malvada?!" Serena asked in pure shock.
"The one and only." La Malvada said. "And I know who you are…Madam Red."
"How?" Serena asked. "And what the fuck do you want from me and my daughter?!"
"I have eyes and ears everywhere." Malvada answered as she twirled her hair, as dark as the night sky. "And I want Tamara Colby. She will be mine. I know you're a friend of hers."
"Well, you just missed her." Serena said smugly. "She went off to Mexico to look for you, bitch."
"Did she now?" La Malvada asked as she sighed. "That's just typical, isn't it? I was hoping to use you as a warmup and then as a hostage to get her attention. I told her I would come to her but I guess she lost her patience."
"A warmup?!" Serena asked angrily. "I'll have you know that I've beaten Tammy in all but one of our many matches, you smug cunt!"
"Really?" La Malvada asked. "Well either way, I can tell that Tamara is different. Something about her…I want her all for myself and I always get what I want. For now though, you and your little brat will be excellent additions to my collection of concubines."
"You think we all just belong to you?" Serena asked.
"Every woman on this planet belongs to me." La Malvada said firmly. "They just don't know it yet…And when I'm done with you, you'll want to belong to me. I got your little bimbo by asking her if she wanted to fuck after all."
Serena turned her head to look at Valerie. Her expression was one of fear and concern. She was clearly terrified of La Malvada. Even Serena had the chills just being in her presence. This woman…What was she?
"Now then…" La Malvada said as she began to strip down. "My favorite cum dumpster already took care of your guard captain and I'd be disappointed if Madam Red didn't put up some sort of fight. Shall we begin?"
"What the fuck did you do to Olivia?!" Serena asked furiously.
"Relax, babe. La Cazadora just fucked her into submission." La Malvada explained. "Violence is for men. We all know how we women settle things."
Serena was conflicted. It was like every cell in her body was either begging her to fuck this woman until one of them was incapable of fucking back or begging her to find some other way to free Valerie and just make a break for it. No other opponent she ever faced gave her such overwhelming vibes like this. Not a single one. She shook it off again. She was Madam Red! She doesn't back down from anyone! Not even the leader of Las Brujas and perhaps the most powerful nymphomaniac on the face of the Earth. Serena began stripping down herself. She looked at Valerie one more time. The blonde cutie still looked afraid and concerned but Serena smiled at her, silently promising that everything will be okay and Valerie calmed down a bit. Serena finished stripping and showed herself off to her soon to be opponent.
"Only DDs?" La Malvada asked, disappointed. "I was hoping you'd at least be an E."
"Skill matters more than size. We can't all have bean bags like yours." Serena argued. "Now shut up and get on with it!"
"Very well." La Malvada said. "Just one moment."
She slowly and seductively walked behind Serena and the redhead got an eyeful of her heart shaped, thick, firm and ridiculously toned ass. Easily the best one she'd ever seen. Latinas were known for their asses but La Malvada was a whole other level. Her nipples were also a dark brown and her pussy was bright pink. She was pure sexuality in human form. Not far off at all from how Serena imagined Lilith herself to look. La Malvada put her hand on the fingerprint scanner.
"Mmmmm!!" Valerie cried out as a brick wall came down and blocked her from view and sound.
"What did you do?!" Serena asked in a panic.
"She's fine." La Malvada said. "I just don't like fighting for an audience unless they're worthy…And your daughter isn't worthy."
Serena glared at her powerfully. She wanted to destroy this narco bitch right here and now but then La Malvada began slowly approaching her. Despite Serena's hatred of her, she also wanted to see what the raven was about to do. Malvada walked behind the redhead, checking her out. She began running her fingers through Serena's long, flowing red locks, giving her chills.
"I see why they call you Madam Red." La Malvada said.
"My late Husband gave me the name." Serena said.
"He was clearly a man of culture." La Malvada said.
The gothic beauty's voice was so soothing, it was scary. She spoke with a distinctive, sensual Hispanic accent which contrasted her ghostly skin. Her paleness was most likely a result of staying inside and playing with her concubines all day. Serena found herself becoming intoxicated by the other nympho. Every word from the exotic demoness just made her want to surrender fully to her will and let La Malvada ravish her body in any way and for however long she pleased. If her own daughter and best friend weren't at stake here, Serena believed with absolute certainty that she would have done just that. She had to stay focused. Maybe even beat La Malvada at her own game. She turned around, flipping her crimson locks across La Malvada's irresistibly gorgeous face before reaching out to run her own fingers through the other woman's luscious black tresses. La Malvada was visibly surprised by this. By now, most women are already puddy in her hands.
"You have such beautiful hair yourself." Serena said seductively. "I've never seen such a distinctive, shiny shade of pure black before."
"Why, thank you." Malvada said as she resumed playing with Serena's hair.
The two goddesses just caressed each other's hair for a bit before Serena decided to kick this up a notch. She leaned her face forward and planted a kiss on La Malvada's black lips. The goth beauty was taken aback by this boldness that she was not used to from her opponents but hardly enough to show any decent reaction. Serena's tongue explored her mouth but La Malvada's expression did not change. Her eyes were still as focused and cold as their deep ocean blue color. Serena could already tell that this fight would not be like any she had before and she had many. The redheaded MILF took it a step further by reaching behind the narco boss and digging her fingers into what had to be the finest ass she had ever felt up in her life. She could feel Malvada's hypnotically luscious, soft, silky rapunzel-like hair stroking her arms, making her own red locks stand on end from the goosebumps. Serena was still kissing her opponent while doing this and she opened her eyes to see Malvada's haunting gaze piercing into her soul. She showed no reaction whatsoever to any of this foreplay. Serena's own gaze became more determined, deciding to wipe that smug look off of the other slut's face. She forced her tongue deeper into La Malvada's mouth. The same mouth that has no doubt tasted more women than even the most hardcore nymphos will in their entire lives. She explored Malvada's mouth lustfully and pulled herself closer until her DDs finally collided with the raven's incredible H cups.
"Mmmmmm…" Serena moaned as she felt their pink nipples intersect.
She squeezed her rival's ass even harder to the point where fingers began to feel mildly sore. She then deliberately aligned their nipples to where both were now penetrating the other beauty's areola. She squinted her closed eyes to suppress a moan before opening them to see that Malvada was still barely reacting at all. Now Serena was becoming annoyed. She decided to make this as official as possible by stepping forward until her wet, juicy, ripe cunt fused with La Malvada's fully.
"Mmmmm!!" Serena groaned, muffled by the kissing.
She flexed her ass to grind into her opponent more and more. This went on for about two minutes before the redhead opened her eyes again and saw that La Malvada STILL wasn't budging even in the slightest. At that point, Serena had had enough of this bullshit. She broke the kiss with a loud pop and left a trail of spit behind and pulled away. She could taste the goth cougar's black lipstick on her own mouth as she did so.
"What the Hell's the matter with you?!" Serena asked frustratingly. "It's called a sexfight, ever heard of them?! Are you gonna fuck or are you just gonna stand there and do nothing like a sexdoll?!"
A part of Serena actually did want the latter to happen so she could just keep playing with this mouthwatering specimen of sexiness before her eyes.
"Oh, you've been trying to fuck me?" Malvada asked mockingly. "I hadn't noticed."
"You smart mouthed cunt!" Serena said angrily. "If you really are half as good as they say you are, then quit with the statue act and prove it! Either that or just keep holding still and let me fuck you into the ground so that I can take my baby girl and leave!"
"I could say the same to you." La Malvada said smugly. "I've heard that Madam Red is the object of desire for every guard and inmate at St. Lilith's but so far you've only shown me what a drunk college puta does to her sorority sister in her sleep."
"Maybe you'd enjoy it more if you actually participated." Serena shot back.
"Ask and you shall receive, "Señora Roja"." Malvada said seductively.
"Then bring it on already, "The Wicked"." Serena said with equal sensuality.
The two marched into each other again until their colossal assets once again met. They then wrapped their arms around each other and began wrestling each other to the ground. It was at this point that Serena began to notice how surprisingly strong the gothic seductress was. As well as how toned and in shape her body was. Her belly had a nice bit of muscle to it but still appeared feminine and lithe. This opponent of hers truly was the pinnacle of both physical conditioning and intoxicating beauty. Serena struggled to get a foothold but La Malvada was simply too strong and pinned the redhead to the carpeted floor with herself directly on top of her, her flowing mass of dark hair curtaining one side of their faces.
"You want to see how I do when I go on the offensive, do you?" Malvada asked through mild panting.
"Since you seem to be hard of hearing, yes!" Serena said.
"Other women orgasmically screaming in my ears as I fuck them will do that." Malvada shot back. "But fine, have it your way, you fire crotched gringa!"
The stunning Latina sealed Serena's mouth off with her own and brutally tongued the redhead down almost to the point of choking her. Serena got what she asked for but was caught completely off guard by how amazing of a kisser her rival was. The raven then began grinding into her, tit to tit and cunt to cunt. Serena was already beyond overwhelmed. The experienced cougar felt intoxicating pleasures she had not felt in a very long time. It was as if she was having a sexfight for the very first time all over again. Malvada's sharpened, leathery nipples stabbed into her own and her soft, smooth, wet pussy kissed hers ferociously. Not to mention her tongue being dominated by its opponent. Serena would have squirmed and jerked her body around in response to being fucked so hard but La Malvada was holding her down nice and firmly.
"Mmmmmm!!" Serena groaned into the heated, passionate make out session.
Malvada then broke the kiss as Serena gasped for air only to lick lustfully at her face and mouth.
"You fucking animal…Ugh!" Serena grunted.
"Already feeling broken, are you?" Malvada asked.
"Not on the best day of your life!" Serena shot back.
Malvada's gigantic, Latina bubble butt flexed as she ground her twat against Serena's viciously as she continued licking at her neck. The redhead felt her eyes beginning to roll into the back of her skull as she felt her rival's labia completely devour her own. Serena slipped her arm out and buried her hand deep into Malvada's flowing jet black locks and yanked hard. The raven however, only winced mildly at the feeling.
"You think I haven't gotten my hair pulled much harder than this?" Malvada asked mockingly. "Why do you think I grew it so long? I like a good challenge."
Serena at this point finally realized that this was one opponent that she simply could not play around with or warm up on. She has seen and felt everything. If she wanted to win, she had to really bring out the big guns. Right now though, that wasn't really an option. Malvada lifted herself up and down to grind further and further into Serena.
"Agh!" Serena groaned. "You fucking whore!"
"Oh, I'm much more than a whore." Malvada said smugly. "Much more than a nymphomaniac. Much more than anything you've ever seen, let alone fucked! I live for this shit! Every minute of every day! 24/7, 365!"
"You done licking your own pussy yet? Ugh!" Serena grunted.
"Yes, now that you mention it. I think I'll lick yours instead pretty soon..But for now…" Malvada increased the speed of her tribbing.
"Fuck!" Serena cursed.
She felt the goth babe's clit dominate hers, pushing into it and brushing all over it. The pleasure was out of this world. Serena couldn't believe it but she was already starting to feel the inevitable beginning to bubble up. The first climax of the fight. She always hated being on the receiving end of that but she knew that it was really who came last that actually mattered. She was completely pinned and just accepted it, not bothering to waste precious energy resisting it.
"Agh! Ugh! Ohhhhhhhhhhhh!!!!!" The redhead screamed as she came violently, bursting her load all up into Malvada's dominant cunt.
Malvada exhaled audibly, showing how much she loves the feeling of her opponents cumming inside of her. She then slipped off of her scarlet haired rival, letting her hyperventilate. Serena was flabbergasted by what she just experienced. Without a shadow of a doubt, she could easily say that that was one of the most powerful and mind blowing orgasms she ever had. She had to turn the tables and fast but first, she had to calm down and recover.
"That was…Impressive, I'll give you that much." Serena admitted through her moaning.
"Your pleasure is only just beginning, you hot puta." La Malvada bragged. "By the time I'm done with you, you'll crave my pussy more than you crave oxygen."
Serena just rolled her eyes but she could definitely see that La Malvada's confidence was not misplaced. At least not entirely.
"Okay, I asked you to ditch the statue act and you did so." Serena pointed out. "You told me to icksnay on the foreplay, so I think it's only fair if I do just that."
"Sure took you long enough." La Malvada said with a sigh. "I guess I finally showed you that I'm not some bargain bin bimbo like the guards or inmates at your prison that just fawn over your pretty little MILF pussy endlessly."
"No, you're certainly not." Serena begrudgingly agreed. "So, now I think it's time to show you what Madam Red can really do."
"That's what I've been waiting for." La Malvada said.
Serena realized that now was the time to get serious. She found herself intoxicated with La Malvada's devilish charms but she was fighting to save both her daughter and her best friend. The two most important people in her life. She had to bring her A-game right here and right now. The two stunning cougars were disheveled, sweaty and possessed by lust. Ready and eager to continue. Serena knew that Tamara, one of her best friends, was determined to bring this bitch down and she could easily see why. She hated to take that honor away from her but La Malvada had made it personal. She was not going to back down. Both of them just stared each other down with expressions of lust and fury on their lovely faces. You could cut the tension with a knife. They were just waiting and waiting and waiting for what felt like their entire lives for this tension to finally break. Serena looked over at the wall hiding her daughter's cell, wondering what was going through the poor girl's mind right now and it only added to her rage. Suddenly, Serena turned back in the direction of her opponent and out of nowhere, charged at her. Before La Malvada could even react, Serena tackled her into the carpeted floor and this time gained the dominant position. More specifically, she grabbed hold of one of the Latina's smooth, shapely legs and held it up on her shoulder before bringing her pussy directly on top of her opponent's and grinding hard.
"Ahhhh!!" La Malvada moaned as Serena grinned sadistically. "That's more like it, baby. Now come on! Fuck me! Fuck me like your future, your daughter's future and your guard captain's future all depend on it! Because they do!"
"I'm gonna fuck you until you can't walk for a month, you goddamn kidnapping bitch!" Serena declared.
And with that, the redhead continued her tribbing onslaught, flexing her waist and her thick ass back and forth to fuck her raven rival. Malvada's black makeup covered face was grinning ear to ear. She was loving this. Serena wanted nothing more than to see that same gorgeous face contorted with overwhelming, unbearable pleasure until she begged her to stop. With each moment of contact, Serena deliberately rubbed her pussy against La Malvada's, sending brutal electric volts of pleasure swimming throughout her irresistible body.
"Ugh!" La Malvada grunted. "Yes! More! I know you can do better than that, Señora Roja! Fuck me! Fuck me like you've never fucked anyone before!"
"Just shut your cunt licking sewer and hold still, you fucking whore!" Serena demanded.
The enraged redhead continued pumping her twat into that of her gorgeous opponent. From behind, the view was rather enticing as well. Serena's entire body flowed and flexed like liquid as she dominated her enemy. La Malvada's blood was really starting to pump now. As much as she loved dominating her concubines, they were completely subservient to her and obeyed her without any hassle. She had not felt the thrill of a real fight in quite some time and that familiar feeling of adrenaline was oh so delicious. She wanted more. She began pumping herself against Serena as well despite her submissive position. As intense her tribbing was and as determined as Serena was to fuck her daughter's kidnapper, the MILF could still fell Malvada's beautiful, soft pussy grinding into hers from beneath her. Regardless, it was not nearly enough to dissuade her from what she was doing. Not even close.
"Trying to fight back, are you?" Serena asked through her heated panting. "It won't do you any good, bitch!"
Malvada's lecherous smile turned into an evil one as she reached up to fondle and play with Serena's bouncing DD cup tits. She jiggled them around in different motions. Clockwise for Serena's left breast and counterclockwise for the right. Serena happily reciprocated by reaching down and doing the same to La Malvada's drool worthy H cups with her left arm still hooked around the raven's leg. All this while Serena continued to trib her.
"Ugh!" Serena grunted.
"Feeling the heat, eh?" La Malvada teased. "I thought you said that you were gonna fuck me until I couldn't walk for a month?"
"Shut the fuck up already!" Serena demanded.
As much as she hated to admit it, the raven was right. Serena was feeling a lot of heat from La Malvada's counter tribbing. She looked down at her opponent and still couldn't help but be amazed by her beauty. Her flawless, abnormally pale skin for a Mexican. Her gothic makeup. Her incredibly long hair that fanned out behind her, nearly touching the wall of the room. It resembled a pure, black midnight sky. This woman was just so enticing. No one could even attempt to resist her. Serena shook off her enthrallment with her rival and continued fucking her. She pulled her waist and ass back a long way before slamming back forward, smacking her cunt into La Malvada's.
"Agh! Fuck!" La Malvada cursed.
Her face showed the same contortion that Serena was craving and the redhead smiled sadistically before repeating that move over and over again. She loved that look on her gorgeous, goth face and she wanted to keep seeing it. So she slammed away again and again.
"That's it, baby! Scream for me!" Serena mocked.
"Why don't you try and make me?" Malvada dared.
Serena needed no further encouragement. She smashed her pussy against the raven's over and over again. It proved to be very pleasurable for the redhead as well but that wasn't going to stop her. With each slam, Serena felt her clit briefly push into and dominate La Malvada's. It was beyond ecstatic. It was not long until Serena began to feel that all too familiar feeling bubbling up inside of her, so she decided to finish off this round once and for all. She dropped La Malvada's leg and then dove on top of her, tit to tit. The raven's eyes went wide as she felt her opponent's tongue forcefully enter her moaning mouth. Serena's tongue viciously wrestled its opponent and just 30 seconds later, neither nympho could hold it back any longer.
"Mmmmmmmm!!!!" They both screamed into each other's mouths as they climaxed.
Their sealed pussies overflowed with their juices splashing together. Once both their orgasms subsided, Serena rolled off of the raven and laid next to her on the carpeted floor, both of them were panting like dogs. Serena's own long, flowing crimson tresses fanned out behind her alongside Malvada's black hair, although not as long.
"Now that's what I've been missing for so long…" La Malvada said through her heavy breathing. "The thrill of a real sexfight…This is what I was expecting from the one and only Madam Red."
"And this is what I was expecting from the one and only La Malvada." Serena added. "You still think I'm just a warmup for Tammy?"
"Is that what you call mi amor? Cute." La Malvada said.
"Mi amor?" Serena asked somewhat defensively.
"Yes." La Malvada answered. "I've never even seen a picture of her face but somehow, I know that she will give me the challenge I've searched for for so long. For now though, this is good practice."
"You smug bitch!" Serena cursed. "Like I told you, she and I fought ten times and she only ever beat me once!"
"That's one of the many things to love about the game." La Malvada said. "There are many things that cannot be explained. Three different women can all fight each other and the results could still be all over the place. Except for me, of course. I've been fighting since I was 18 and I've never once lost."
"Really?" Serena asked in sarcastic doubt. Though, she had to admit she had a point about her statement about three different women. The unpredictability was a big part of what made the game so addictive.
"If you're so confident, might I ask what your body count is?" Serena asked. "I can imagine that the one and only La Malvada has quite a resume."
"Only if you tell me yours first." La Malvada said.
"Fine." Serena said. "I lost count of the exact number a long time ago but it's definitely in the hundreds. Most likely pushing a thousand. You?"
La Malvada smiled evilly.
"I lost count myself too but my hypothesis is…Easily in the thousands." La Malvada answered.
"Thousands…?" Serena asked in amazement.
Somehow, she could feel that the raven was not bullshitting her.
"Possibly tens of thousands." La Malvada added. "I wish I kept count, looking back."
"Same…" Serena said, still processing those numbers. "Thousands…How old are you, exactly?"
"38." La Malvada answered. "You?"
"…40…" Serena answered.
She was amazed that Malvada was that old. She appeared mature and alluring but only two years younger than her?
"You look half that." La Malvada said. "I would have guessed you were Valerie's sister."
"I've heard that many times." Serena said.
"Well…No use just laying here." La Malvada said. "I can't wait to add both you and your daughter to my list of conquests."
Serena snapped out of it and her anger came back to her.
"If you want me, then how about you quit your jabbering and come try and take me?!" Serena dared.
"I thought you'd never ask." La Malvada said lustfully.
At the exact same time, the two lust possessed cougars rolled into each other, which quickly descended into a catball, rolling all over the room, grunting and moaning as they struggled to get a hold of each other. After rolling around for a bit, they suddenly stopped when La Malvada felt her back hit something. They temporarily snapped out of it to take a look at what they rolled into and both felt their hearts race a bit more when they realized it was the king sized bed, which they had completely forgotten about. They then shot each other sly expressions before pulling apart and standing up, knowing what they both wanted. La Malvada was standing in front of the bed with her back turned towards it, so Serena pushed her, making her fall backwards onto the bed before Serena hopped on and mounted her again.
"You seem to enjoy getting tribbed by me, so I'll do you a favor." Serena teased.
"Almost as much as I enjoy counter tribbing you." La Malvada shot back.
Serena gained a more serious expression before suddenly gaining a sly grin.
"Actually, come to think of it…" Serena said deviously. "Why not do something we haven't done yet?"
"I'm listening." La Malvada said.
"Stay right there." Serena ordered.
The redhead then pulled herself off of her opponent and proceeded to turn herself around to where she was in the opposite position of the other nympho. La Malvada immediately saw where this was going and smiled ear to ear. Serena flipped her thick red hair back as it landed across her rival's leg before setting her body down on top of La Malvada's.
"Let's eat each other, you goddamn slut." Serena cursed.
"I've been waiting for this." La Malvada said lustfully before licking her lips.
And with that, the two plunged their lips, mouths and especially their tongues straight into the lower lips of their respective enemy. They devoured each other absolutely ravenously with reckless abandon. The room was immediately filled with the sounds of slurping, licking, grunting and moaning as their 69 duel raged on and on and on. Malvada always loved doing this. It allowed both nymphos to give in fully to their primal instincts and raging desire. She loved the mindlessness of it. There was very little strategy or tactics involved. It was a war of pure sexual attrition and that's what she loved the most about the game. Pinning her own ability to both dish and take against that of another nympho. She loved the taste of her opponent's cunt, feeling her ass in her hands and her soft, sweaty red hair blanketing her leg. Serena was enjoying herself quite a bit too. She hadn't had a battle this heated and vicious in years. She was used to disciplining her guards, training with Olivia and on rare occasions even getting to face two inmates that managed to defeat Olivia and get the honor of locking thighs with her. This however, was very different. There were genuine stakes this time around. Higher stakes than any other match she had ever been in. She couldn't afford to not give her all.
"Mmmmmmm…" They both moaned into each other's pussies.
Their fingers dug firmly into their rival's thick, meaty ass cheeks as they feasted. Their lips wrapped around each other's pulsating, pink pleasure buds. The addictive flavor flowing into their slutty mouths, the ridged taste buds of their opponent's tongue sliding alongside their labias, their clits being sucked and licked like lollipops. It was all just so euphoric and intoxicating. Time faded away from both of them as their minds gave way to their libidos. Orgasm after orgasm after orgasm crashed into them multiple times. Their faces, mouths and hair became drenched with each other's juices and the taste of their rival's cunt perfeated their mouths. On and on this went. Serena expected La Malvada's cunnilingus skills to be top notch but this was a whole other level. Serena felt as if her own pussy eating skills, which she has always been quite proud of, were being given a run for their money. After far more climaxes than either cougar could be bothered to count, they finally, silently and mutually decided to end this. Serena slid off of La Malvada and both began hyperventilating. Long, deep breaths. Serena's long, sweat drenched red hair hung off the edge of the bed alongside the sheets and blankets.
"Okay…" Serena said through her panting. "You can eat pussy. I admit it. I expected that much from you at least but that really was something else."
"You're not so bad yourself." La Malvada admitted. "I expected as much from Madam Red."
The match had come to somewhat of a standstill. Neither nympho was exactly sure what to do next or how to progress. That was until Serena noticed an evil smile on La Malvada's face.
"What's that shit eating grin of yours for?" Serena asked suspiciously.
"Just a little idea that just came to my mind." La Malvada answered.
The raven then got up off of the bed and began walking towards the wall that was hiding Valerie's cell. Serena's heart skipped a beat as she realized what her rival had in mind. She put her hand on the fingerprint scanner and the wall lowered, revealing Valerie's glass cell. La Malvada knocked on the glass ro wake the bound and gagged blonde back up, as they had been fighting for hours now. The poor girl displayed shock at being able to see and hear what was happening again.
"At first, I didn't want distractions for you while I fucked your fire cunt inside out." La Malvada explained. "But now that I think about it, you'll fight much harder knowing that your little slut is watching and it will be all the more humiliating when you fall to my unbeatable pussy like all the rest."
Serena grit her teeth and blared at her opponent with a mighty rage.
"You devious fucking cunt!" Serena cursed. "Fine! If you want to spice this match up, then I'll fuck you into the ground once and for all!"
"That's what I like to hear." La Malvada said.
Valerie watched with equal parts suspense and excitement. This was easily the most terrifying yet thrilling thing she had ever experienced. She also found herself quite frustrated at not being able to help her mother teach this psychopath a lesson. Seren marched towards the goth until her DD cups once again crashed into La Malvada's magnificent H cups. They both stared at each other. Serena was stone faced and serious while La Malvada just grinned arrogantly. Neither cougar showed much reaction to their nipples fencing each other and eventually digging deep into the opposing areolas. La Malvada licked her black lips and pushed her face forward to passionately kiss her rival. Serena responded appropriately and kissed back. Their tongues wrestled lustfully between their sealed mouths. Serena reached around the raven and with one hand buried her fingers into La Malvada's thick Latina ass, letting them become absorbed by the meaty cheek. She buried the fingers of her other hand into La Malvada's long, flowing and almost equally thick hair. The narco boss quickly reciprocated both moves. It was at that point that the two older nymphos began wrestling each other to the ground again, still not breaking their tongue sucking kiss. At one point, La Malvada had managed to get on top of their rolling and while still tonguing Serena's mouth down, she opened her eyes and turned her gaze upwards towards her captive. Valerie got chills as she saw the raven's sinister expression in her beautiful eyes. As if La Malvada was saying to her: "You're both my bitches." Serena managed to turn the tables and rolled La Malvada over to where the redhead was now on top. She broke the kiss with a pop of their lips and a trail of spit.
"For someone who claims to be the most powerful nympho on the face of the Earth…" Serena said through mild panting. "You sure are getting topped by me a lot."
"Boast while you still can, Señora Roja." La Malvada teased. "It won't change the fact that neither of you will be walking out of here without chain leashes."
Serena glared and began tribbing La Malvada once again, grinding her thick, pink lower lips against the opposing pair. Their nipples once again stabbed into each other and Serena sealed their mouths together again, tongues resuming their wrestling match. They began to drool down the sides of their mouths and into their respective bountiful chests. Their clits protruded out of their hoods and initiated their own battle of attrition. Ecstasy flowed through their flawless, nymphomaniacal bodies as they fucked. La Malvada, as expected, was tribbing back upwards into Serena. Valerie watched with absolute enthrallment at this hypnotic display. The two began rolling over each other again, fighting for the top position. This time around, it was La Malvada who came out on top. She broke the kiss and came upwards, flipping her long, rapunzel like midnight hair back, which took a full second to travel due to its insane length. She then turned herself around, still on top of Serena and sat her cunt on top of the redhead's with her ass facing the direction of Serena. The prison warden immediately saw where this was headed. La Malvada began tribbing Serena in a backwards position, holding one of her smooth legs up to balance herself.
"Ugh!" Serena grunted. "Goddamn fucking bitch!"
"Complain all you want, blanquita. You know you love it." La Malvada teased.
Serena winced her eyes and grit her teeth. The pleasure was as excruciating as it was overwhelming. However, as Serena felt La Malvada's thick black locks run across her skin, she suddenly realized what she could do about her current predicament. She reached up, grabbed a tight handful of La Malvada's hair and pulled hard.
"Agh!" La Malvada grunted.
"You said you liked the challenge that having hair this long gave you?" Serena asked mockingly. "Well, challenge accepted!"
"Do you think you're the first puta I've put into this position that tried this?" La Malvada asked. "Keep struggling, babe. I love it."
The raven resumed her brutal tribbing of the redhead. Serena could not believe the strength and endurance that this woman had after everything they had been doing to each other all night. Their 69 duel had to have gone on for at least two hours and they burst all over each other countless times and she STILL had so much fight left in her. Nevertheless, Serena still had no small amount of fight left in her as well and she would never give in with her daughter watching. As La Malvada liked to do to her, Serena counter tribbed back up into her while still yanking on her hair. The raven was impressed by her power in doing so. Serena could also see Valerie from where she was and it served as a reminder to her of what she was fighting for. La Malvada continued to grind into her and Serena would respond with her own upward grind until they were both tribbing each other at the exact same time in this uneven scissoring position. La Malvada absolutely hated to admit it but Serena was putting up quite a fight, even from her current submissive position. The flow of the duel tribbing combined with the ecstatic stinging of her scalp from the hair pulling was very effective.
Each hump was like a taser of pleasure being shot off in both of their pussies but Valerie could just barely tell, at least by their facial expressions, that La Malvada was actually the one feeling the heat just a bit more. In spite of having the dominant position, the raven found herself struggling a bit to get the redheaded MILF under control. The two just humped and humped and humped as their clits lightly penetrated the upper parts of their respective labia. Eventually, to her absolute surprise and amazement, La Malvada began to feel her next orgasm beginning to show itself. However, she could tell from Serena's movements that the redhead was not feeling the same thing.
"Fuck!" La Malvada cursed as Serena tribbed her powerfully.
The raven could not remember the last time she was in such a position. Where she initiated a tribbing session and had the superior position but her opponent still fucked her to a climax before vice versa. She could not believe this, nor could she hold it back any longer.
"Agh! Ugh! Ahhhhhhh!!!!!" La Malvada screamed as she came.
Serena moaned as she felt her rival fill up her cunt with her fluids and it was at that exact moment that she realized what an opportunity this was. Suddenly, as La Malvada was distracted by her climax, Serena forced herself and her opponent up and pushed the goth cougar up towards the plexiglass wall of Valerie's cell, pressing her face against it, startling Valerie into stepping back a bit.
"Ugh! Maldita perra!" La Malvada cursed in Spanish.
"Look at my daughter's face as I fuck your kidnapping cunt inside out, bitch!" Serena mocked.
The blonde College girl looked at her abductor's face as her mother bent her over and fucked her doggy style, still pressing her face against the glass and still yanking on her sweat matted dark hair. Serena pulled her full lower body back before slamming back forward into her from behind.
"Goddamn gringa whore! Agh!" La Malvada grunted.
Valerie was smiling behind her gag as she observed this satisfying sight. If her arms weren't bound, she would absolutely have flipped La Malvada off as she was being fucked by her mother. La Malvada was as impressed as she was frustrated by Serena's ingenuity and persistence. She hoped that Tamara would provide just as much, if not more of a challenge. However, La Malvada simply does not lose. Ever. To anyone. She would bear the brunt of this storm on her cunt and find a way to turn the tables. For now, she would just have to stick it out.
"Take a good, long look, dear." Serena said to her daughter. "This is what we Johnsons do to people who dare to mess with our family!"
Being that this was happening immediately after her last orgasm, the raven was already starting to feel another one showing itself inside of her. Her current position was even more hopeless than her previous one, so she didn't even bother wasting the effort.
"Fuuuuuuccccckkkkkk!!!" La Malvada screamed as she came yet again.
Once again, Serena was hit with the familiar feeling of La Malvada's pussy gushing inside of her own and Serena was so caught up in her adrenaline and desire to punish her daughter's captor that she didn't even notice her own orgasm building up until she was just about ready to burst herself. She decided it was best to just let it go as holding it back now would come back to bite her at an inopportune moment. So, she continued humping the other cougar until she herself felt her internal dam burst.
"Ohhhhh!!!" The redhead cried out as she came inside of her opponent as well.
She finally released the raven's hair and body, letting her fall into the carpeted floor, huffing and puffing. Serena herself was feeling a bit winded after all of that as well. She bent her front body over as she caught her breath, her long, flowing crimson hair falling forward with her and brushing against the floor. She wasn't sure how much more of this she could handle. She had to end this as soon as possible and in a way that caused as little physical exertion as possible.
"More…" La Malvada moaned. "I want more! Come over here and fuck me more, Señore Roja! I did not come all the way to Estados Unidos just to see the sights!"
Serena looked over at the hyperventilating raven in amazement. Her libido seemed truly unstoppable. However, her body has limitations just like everyone else's and Serena knew this. She got back up, flipping her sweaty hair behind her and feeling it smack into her naked back.
"Alright, "The Wicked"." Serena said. "Let's see how much more that legendary pussy of yours can handle."
"More than yours could ever handle on the best day of your life." La Malvada mocked.
Serena rolled her eyes and went over towards the raven on the ground before getting down on her hands and knees in front of La Malvada's exposed cunt.
"Is that so?" Serena asked teasingly. "Well, let's see it handle this!"
The redhead made her hand into a fist and jammed it straight up La Malvada's ripe cunt.
"Ahhhhhhhh!!!" The raven screamed.
Even Valerie seemed taken aback by such a brutal move.
"That's it, slut! Scream like the bitch in heat we all know that you are!" Serena mocked.
"Uhhhhhhh…" La Malvada moaned. "Is that the best you can do? You think I've never had a fist shoved up my pussy before?"
"Alright, you cocky bitch! You want more?! I'll fucking give you more!" Serena proclaimed.
The redhead pulled her head forward slightly and began chewing on the raven's hardened nipples, as well as licking and kissing. La Malvada bit down on her bottom lip as she wrapped Serena's scarlet tresses around her hand and pulled hard.
"Ahhhhhh…" La Malvada moaned.
Serena looked back up into her face with an expression of pure hate and anger but also one of sadism. It was obvious that she enjoyed every second of what she was doing to her opponent. Serena viciously pulled her fist in and out of La Malvada's twat, slowly and roughly so that she could feel every subtle movement. The raven's made up face blushed bright red as she was punished. At times, the redhead would undo her fist just to flex her fingers deep inside, wanting them to explore every reachable inch of her prey. It was at that point that Serena used her thumb to press and push against La Malvada's clit, showing it no mercy. La Malvada could not take anymore of this and allowed her orgasm to consume her.
"Ohhhhhhhh…" She moaned lustfully as she came all over Serena's hand.
Serena saw the raven's eyes very nearly roll into the back of her head but she knew how insatiable her opponent was and was not taking any chances. The redhead dove her mouth on top of the goth cougar's twat and began feasting on her ravenously.
"Agh! Fuck!" La Malvada cursed. "That's it, chica! Let your primal instincts as a nymphomaniac take over! Don't stop fucking me for anything! Anything!"
Serena's tongue explored her enemy's pussy to the absolute maximum capacity. She felt La Malvada's inner walls constrict around her tongue as she did so. When she wasn't tonguing, she was licking, kissing, nibbling, drooling, spitting and doing just about every possible thing that a human mouth could do to a pussy. Valerie watched in amazement at her mother's skills. Serena was her idol and this was showing exactly why. La Malvada's face was contorted with pure, overwhelming pleasure as she was subjected to this onslaught of cunnilingus. Once again, this happening immediately after one orgasm meant that another one was well on its way. Just like last time, La Malvada decided to just enjoy the ride and let Serena believe she had her right where she wanted her…for now. As Serena focused her lips and tongue on the raven's clit, La Malvada could not hold it back any longer.
"Ohhhhhhhh!!!" La Malvada cried out as she splattered her womanly juices all over Serena's face and hair.
Serena got up as her enemy's orgasm subsided. To her shock and amazement, La Malvada STILL looked like she was ready for more.
"Come on…" La Malvada said. "Tell me you have more in you! I haven't had this much fun in years! I want more! More! MORE!!!"
"What the fuck are you…?" Serena asked in pure bafflement.
"The greatest nympho on the face of the Earth." La Malvada answered with absolute, seemingly unbreakable confidence.
Serena seemed genuinely taken aback. There wasn't much else she could do but keep fighting.
"Why so silent?" La Malvada asked teasingly. "Has the great Madam Red finally realized who the superior woman is?"
Before Serena could answer, La Malvada got up and pushed her down into the carpeted floor, making her spread her legs and reveal her red, ripe cunt.
"Now let me show you how a real woman eats pussy!" The raven proclaimed.
La Malvada dove into Serena's twat, just as Serena had done to just moments ago.
"Agghhhhh!!" Serena groaned.
Back during their 69 duel, she had her own pussy eating to focus on but now that she didn't, Serena truly realized just how incredible La Malvada's oral skills were. She felt every inch and texture of her lovely tongue caressing her hot cunt. It was out of this world. She reached down and pulled hard on her opponent's thick, black hair but it did nothing to help her in the slightest. La Malvada would dip her tongue inside of her deeply before pulling it out and repeating this over and over again, effectively fucking Serena with her tongue as if it were a sextoy. The texture of La Malvada's tongue was just rough enough to give her opponent indescribable pleasure but not to the point where it could ever be too rough and cause pain or damage. The perfect middle ground. If there was any biological sigh that La Malvada was born to become what she was, that was it. Serena already began to feel the familiar volts signaling her next orgasm and soon could not hold it back anymore.
"Fuuuuuuucccccckkkkkkk!!!!" Serena cried out as she came, bursting her juices all over La Malvada's gorgeous face and hair.
Once again, the sheer power of the orgasm was overwhelming. The redhead felt as if she were just hit by a truck. Even after all the pleasure she dished out on the raven without her own pussy being touched once. Was this opponent really so out of her league?…No! She can't get cold feet now! Madam Red does not back down from any opponent, especially with so much at stake. She struggled to get up but her body felt as heavy as a brick house. La Malvada smiled mockingly at her struggling before she began to grope and play with her own H cup breasts.
"You know, Señore Roja, La Malvada's chichis are nearly as famous as La Malvada herself." The raven said, narcissistically referring to herself in third person. "I'm sure you can already see why but perhaps your gringa cunt would like a full on demonstration?"
Serena was so winded, she could barely even speak. She was just panting heavily.
"I'll take that as a yes." La Malvada said.
The goth cougar forced the redhead back down and pried her legs open again before bringing her colossal assets towards them and initiating a brutal paizuri.
"Aghhhh!!" Serena groaned.
"I love it when you scream for me." La Malvada teased.
She continued with her tittyfucking. Valerie watched in helplessness as her mother was dominated. None of her poor pussy was visible past the raven's gigantic breasts. Valerie blamed herself for allowing this to happen as all it took was an offer of a sexright from this stunning creature to get the horny young blonde to go along with her. Now she may have doomed both herself and the only family she had to a life of sexual slavery to this devil with the face and body of an angel. She wanted more than anything to break through the plexiglass door and help Serena make this bitch pay…but she couldn't.
"Ugh! Fuck!" Serena cursed.
La Malvada licked her lips as she felt her brown nipples explore and slide against her opponent's inner workings. It was then that she deliberately brought her nipples up towards Serena's vibrating little clit and used her hands to work her own tits to where her nipples were both stabbing into the pulsating, pink pleasure bud.
"Ohhhhhhhhh!!!" Serena screamed.
"That's it, feel my superior chichis fucking you into submission!" La Malvada taunted.
"Goddamn fucking narco cunt! Uhhhh…." Serena moaned.
The powerless redhead could not hold her next climax back for much longer. She accepted her fate.
"Ahhhhhhhhhhh!!!!!" Serena cried out as she came again, squirting all over her opponent's H cups as she did.
She once again fell back huffing and puffing. Her body was begging her to give in and rest but she refused. She simply would not go down.
"You're still conscious, are you?" La Malvada asked. "I admit, your perseverance is impressive. I can see why you defeated mi amor so many times and you've given me the best challenge I've had in years…but all good things must come to an end."
La Malvada stood back up only to get back down and align her pussy with Serena's for a final scissoring session. Serena saw what was coming but could do nothing to stop it.
"Ssssss!!!" She bit her lip and hissed loudly as La Malvada tribbed her.
The raven pumped into her again and again, making her groan and cry as her twat was dominated. She struggled to open her eyes to see her daughter looking at her with sadness and concern once again. She felt true defeat wash over her as she realized that there was no longer any winning this. She had lost everything. Her ego, her status, her prison and now her and her own daughter and best friend's futures to this evil demoness. As she felt one last orgasm approaching her, she wished she could have found the strength to yell out and beg her little girl for forgiveness for not being strong enough to save her.
"Ahhhhhhhhhhh….." She moaned out loud as her climax washed over her and her eyes rolled into the back of her head as she hit the floor, unconscious. Valerie looked away in dejection.
La Malvada, possessed by her maniacal libido, continued to hump her for another five minutes until she herself came.
"Ahhhhhhh, that's it!" La Malvada moaned as she came inside of her knocked out rival.
The raven got up and caught her breath, looking down at Serena.
"That was a lot of fun." La Malvada said. "I look forward to breaking you…BOTH OF YOU in as my new pets."
She then turned around and walked towards Valerie's cell, using the scanner to open it. She approached the poor blonde and ungagged her and untied her. She was completely naked underneath it all.
"Your madre fought well…but we all knew how this would end, chica. No one has ever beaten me in my 20 years of sexfighting."
Valerie glared defiantly and spat on La Malvada's face, landing right next to her lip. La Malvada simply scoffed and licked it off of her face lustfully. Before she gained an angry expression and smacked Valerie right on her pretty face.
"Know your place, concubine!" La Malvada ordered. "You'll only spit on me when I tell you to! And where!"
"Go fuck yourself!" Valerie cursed, finally breaking her silence. "Aunt Tammy will find you and make you pay!"
"Aunt Tammy?" La Malvada asked. "How cute. Well, if you're still so confident about that even after what you've just witnessed, then I look forward to it even more. She will become my prized possession after I fuck her into submission too!"
She then grabbed the blonde and tackled her into the cell ground. While on top of her, she began tribbing Valerie ruthlessly.
"Aggghhhhhh!!!" Valerie cried out.
Even after that incredible fight, La Malvada still had so much energy and libido to spare and poor Valerie was having it all unleashed on her pussy.
"Fucking crazy bitch! Uggghhh!!!" Valerie groaned. "I won't submit to you! Neither will my mom! Ever!"
"Good! I love breaking smug little putas like you and her the most!" La Malvada said through her grunting and groaning. "I'll fuck you both nonstop until my body is as orecious to you two as food and water! You will live to pleasure and be pleasured by me! Nothing else!"
Already Valerie felt her orgasm building up and it crashed into her.
"No! Fuck! Ahhhhhhhhhhh!!!!!" She cried out as she came and boy, did she cum.
The orgasm was so powerful, it knocked her out already and her body went limp.
"I knew you'd be a pushover, rubia." La Malvada said. "But I can make you better once I break you in…"
She peeled herself off of the unconscious College girl. As she looked around, she noticed that they never took the fight to the hot tub. Oh, well. She can save that for Tamara.
'Mi amor…'. La Malvada thought to herself. 'I know you'll give me the thrill and challenge I seek…I will have you if I have to hunt you down to the ends of the Earth and then I'll fuck your smug cunt for days if I have to!'
She walked over to Serena's clothes, which contained her house keys and she knew that Serena kept the keys to her office at home. She walked over to the nightstand next to her bed and called her subordinate to confirm her victory.
"El Jeffe?" Brooke asked.
"Madam Red is done. St. Lilith's is now under new management." La Malvada confirmed.
"As expected from you." Brooke said.
"What about Trina?" La Malvada asked.
"She's in position." Brooke confirmed. "The guards won't be a problem for you."
"She was a great fight, Cazadora." La Malvada said. "But I still want Tamara. She went to Mexico to look for me, right? Maybe once we free the inmates, we can send some of them to send her a message."
"I already found out what hotel she's staying at." Brooke said.
"Good…And Brooke?" La Malvada asked.
"Yes?" Brooke asked.
"As good as the fight was, I'm still horny." La Malvada said. "Let's meet up before we hit the prison. You know what to do. I'll just throw these two in the cell for now."
"Of course, señora. Anything for you." Brooke said sweetly.
"I look forward to it." La Malvada said.
Part 3
After taking out their left over libidos from their respective matches on each other, La Malvada and La Cazadora went back to Serena's apartment and were able to obtain the keys to Madam Red's office, in addition to Olivia's master key to the prison itself. St. Lilith's was as good as theirs but there was still the matter of the guards. There were about 50 of them. Shouldn't be a problem for nymphos of their caliber. Not to mention their woman on the inside. Trina, the seemingly innocent and perky greeter of conjugal visitors was in fact anything but. She had impressed Olivia in person and Madam Red through word of mouth enough to land her position when in actuality she was a spy for Las Brujas from the start or rather a hopeful. She believed that her actions here would get her a position within the cartel. Their plan was a simple one and its first step involved the two narco bosses using their keys to sneak into the guards' training ground early in the morning when no one was using it and while Trina was on surveillance camera duty. The two used their keys to slip into the training room through the backdoor.
"Do it." La Malvada ordered.
Brooke got out her phone to text Trina.
Brooke: We're in position. Go for it.
Trina: Understood.
Trina had to stop herself from drooling at the sight of both of them in order to do her job properly. She pushed the button to the intercom for the guard quarters.
"Intruder alert! Intruder alert!" Trina said with haste. "Two unidentified suspicious individuals are in the guard training grounds! Please deal with them at once!"
The guards were surprised, not to mention wondering where Captain Brooks was but they still took it seriously and every single one of them followed protocol. They made sure every inmate was in their cell safe and secure before they all made their way towards the training grounds in order to overwhelm the intruders and leave them zero chance of escape.
Trina: They're on the way.
Brooke: Good. Come find us once they're taken care of. You can observe all you want through the cameras.
Trina: Thank you!
The pink haired spy watched with enthrallment as the guards piled into the training grounds and all stood in awe of their two stunning intruders. The silence was long and awkward until one guard finally spoke up.
"Who are you and what the Hell are you two doing here?!" The guard demanded.
"Me?" La Malvada asked. "Well, to put it bluntly…I'm the new warden of St. Lilith's…La Malvada."
The guards all went wide eyed upon hearing that.
"La Malvada…" Another guard said. "THE La Malvada?"
"That's right." Brooke said. "Show some respect as I, La Cazadora will be your new captain now that Madam Red and Captain Brooks have been captured and defeated by us."
"Like Hell! No one can defeat those two one on one!" A guard said defiantly.
"Is that so?" Brooke asked mockingly as she took out her phone and showed the guards pics of both Serena and Olivia bound and gagged after their respective defeats.
The guards all showed faces of shock and horror at what they were witnessing. None of them even knew what Madam Red looked like but somehow they could just tell it was her.
"How do you think we got these keys?" La Malvada asked, waving them around in their faces. "Now, you bimbos all have a choice here. You can bow down to me willingly and maybe I'll even let some of you join my concubines…OR the two of us can fuck all the necessary discipline into you! What do you say?"
"You do realize how outnumbered you are, right?" A guard asked. "Even you two have to know a losing battle when you see it."
"I think they've given their answer, Señora." Brooke said.
"Seems that way." La Malvada said.
The two began to strip, as did the rest of the guards. Trina watched through the cameras, trying to control her drool…
One hour later…
Every single guard in the room lay unconscious on the matted floor while the two narco bosses stood tall, barely having broken a sweat.
"That was a nice workout." Brooke said, stretching.
"Yes but nothing special." La Malvada said.
Trina walked into the room, carefully stepping across her colleagues' bodies to greet her two new bosses.
"That was amazing!" Trina said as she stood in front of them. "I've never seen anything like it!"
"I think she did well here, Brooke." La Malvada said. "Don't you?"
"Yes, she came through for us excellently." Brooke agreed.
"So am I a Bruja now?!" Trina asked excitedly.
"Not quite." Brooke said. Trina's excitement died instantly. "We have just one more assignment for you. Jeffe?"
"First, a question." La Malvada said. "How many of these inmates would you say are useful?"
"Honestly, ma'am…not many." Trina admitted. "Only a handful of them, in fact. The rest are nearly as loyal to Madam Red as the guards are. They would never serve you willingly."
"All of them, inmates and guards will come around to me soon enough." La Malvada said.
"Well, which ones are useful?" Brooke asked.
"If you want my best guess…" Trina said. "Pretty much just the special inmates that were brought in by Task Force 732. Just about all of them would want revenge against those dogooder sluts anyway."
"Then release them and tell them what the plan is." La Malvada said. "Also, I have plans for three of them in particular. Brooke, send me the name of the hotel that Tamara Colby is staying at. I want to send her a message."
"Yes, jeffe." Brooke said as she did so.
"Sabrina Phillips should be the most useful to us." La Malvada said. "She should still be able to get into 732's penthouse. Do you have any concerns about her?"
"None at all." Trina said. "She lost everything because of them. If anyone wants payback, it's her."
"Excellent." La Malvada said. "For now, throw these lackeys in with the normal inmates. That's pretty much what they've become now. Brooke and I will go get our…cargo. Is there any place to keep them in particular?"
"We have actually just finished working on a giant cell for particularly difficult inmates." Trina said. "It's a huge plexiglass cell that Madam Red planned to throw especially erratic and troublemaking prisoners into all at once. The tight conditions would serve as punishment and they'd be left in there to go at each other."
"Perfect." La Malvada said. "Free the following prisoners. Sabrina Phillips. La Rubia. La Cazadora, April, May and June. I want the latter three to go to Mexico and find Tamara Colby for me. You and Brooke will go with the others to the hotel to track down the 732 sluts and bring them to me. They've been a pain in my clit long enough. Tell my old sicarias that they're welcome back to their old titles if they avenge their previous defeats."
"Yes, ma'am!" Trina said firmly.
"You know your assignments." Brooke said. "We'll be going now."
"Wait!" Trina requested and the two turned around.
"Señora…" Trina said, shaking. "Could I have..just one…?"
"Why, of course you can, chica." La Malvada said lovingly.
She grabbed her double agent by her collar and pulled her in for a passionate, soul sucking kiss that lasted for a full ten seconds. Trina's eyes nearly rolled into the back of her skull and she just barely stopped herself from cumming right then and there. La Malvada pulled away with a pop, leaving Trina panting.
"Plenty more where that came from, dear." La Malvada said. "Now get to work."
Whatever small doubts Trina had about betraying her colleagues and boss was destroyed by that. She would follow La Malvada to storm Hell itself now. The three split up to do what needed to be done. La Malvada went back to her underground safe house to find her two hostages, mother and daughter, 69ing in the cell she left them in. She smiled at the erotic display before walking over and knocking on the glass, startling them.
"I had a feeling you two were into that kinky shit." La Malvada said. "Trying to find some solace in your new lives as my pets?"
The two didn't say a word.
"Don't worry, I won't judge." La Malvada said. "Where you're going, you won't have to worry about hiding that from anyone. For now though, I have a new cell for you…In your own prison, Señora Roja."
"What?" Serena asked.
"That's right. My subordinate and I brought down all of your guards single handedly." La Malvada said. "St. Lilith's is mine now…As are both of your delectable pussies."
"You won't get away with this!" Valerie said confidently.
"Who's going to stop me, chica? Your mommy?" La Malvada asked teasingly.
The two looked away in shame before La Malvada opened their cell and bound and gagged them once again. She returned to the prison to find Brooke with Olivia also bound and gagged and Trina waiting for them alongside the inmates she was specified to release. All of them were in awe of La Malvada.
"You have your own guard here to thank for this." La Malvada said teasingly to the three of them. "She knows who the real women are in this prison."
Olivia glared daggers at Trina. If looks could kill…Trina just ignored her. Too busy salivating at her new boss.
"Now, I assume you've briefed the fresh meat on their assignments?" Brooke asked Trina.
"Yes, they all know what to do." Trina said.
"So…You're really el jeffe?" La Morena asked.
"That's right." La Malvada asked.
"Wow…You're even more stunning than I imagined." La Morena added.
"I guess so." Sabrina said.
"Let's go over it again. The five of us…" Brooke said pointing to Trina, Sabrina, La Rubia, La Morena and herself. "Will infiltrate Task Force 732's penthouse and get some payback. Afterwards, you will all be welcomed into Las Brujas. Any questions?"
No one said anything.
"Good." La Malvada said. "As for you three…The Calendar Trio, right?"
April, May and June nodded, ogling La Malvada's beautiful body.
"I'll book you a flight to Mexico and I have some stolen maid uniforms ready there for you." La Malvada explained.
"You really came prepared." June said.
"I have eyes and ears everywhere." La Malvada said. "Using your disguises, you will find Tamara Colby, incapacitate her in any manner you see fit and bring her to me. Understood?"
"Of course." April said.
"And we'll become sicarias too, right?" May asked.
"Yes." La Malvada answered. "I will stay here and cement my power as new warden. Now move out."
Everyone else left as Brooke handed Olivia off to La Malvada. The goth raven dragged her three prisoners to the single giant cell that Trina told her about and tossed them in before locking them in before untying and ungagging them.
"You can stay here until I break all of your hot bodies and defiant minds into obedient, lustful little pets." La Malvada said. "When I find mi amor, I'll fuck her day and night until she joins you too. Enjoy being on the other end of a cell at St. Lilith's for once, putas."
She walked away.
"What do we do now, Mom?" Valerie asked.
"There's nothing we can do, honey." Serena said.
"That doesn't sound like the Madam Red I know." Olivia said.
"I'm not sure if I can even call myself that anymore." Serena said with a sigh. "I've lost it all. My freedom, my prison and my pride…"
"You haven't lost us." Valerie said, hugging her. "And don't talk like that. Dad wouldn't want to hear it."
Serena smiled slightly as she hugged her daughter back.
"There's still 732 and Tamara." Olivia said. "They're really our only hope."
"You're right." Serena said. "Not much else we can do."
"I can think of a few ways to pass the time at least." Valerie said, fondling her mother lovingly.
"She's definitely your daughter, Serena." Olivia said.
"That she is…And I like the way she thinks." Serena said.
The three embraced.
Brooke was driving her team to the hotel that was her former home and now occupied by the very people who destroyed her life and threw her in jail.
"You're sure you can get us into the penthouse?" Brooke asked.
"Yes, my fingerprints will still work on the scanner to get us in." Sabrina said.
"I'll leave Jasmine to you." Brooke said.
"And I'll leave Vanessa to you." Sabrina said back.
If only the rest of them could see the ginger crossing her fingers in between her back and her seat.
Part 4
Tamara had been staying in Mexico for a couple of days now. She had searched high and low for leads on La Malvada and Las Brujas but so far, she was having no such luck. She expected this as everyone in this country knows that opening your mouth about the cartels is tantamount to suicide and Tamara had to be careful. La Malvada had plenty of connections in the States and now the ebony cougar was on her nemesis's home turf. She found herself stressed about her lack of progress and knew that repeatedly asking questions would be painting a target on her back, so she decided to take a break and stay in her hotel room for a bit to relax and clear her mind. The hotel was nice and Mexico was known for treating tourists well at least. Still, she found herself feeling lonely. She wished her girls were here to help her take the edge off, as well as Ben. She would much rather be back home getting fucked by him and played with and macked on by her subordinates but she still had a job to do. There would be plenty of time to celebrate once that narco cunt was finally put away for good. She found herself getting a bit excited at the thought and decided to go take a bath and…relieve some stress in the tub. Suddenly though, she heard a knock on the door. She got up to answer it and a bellhop stood there holding a box and desperately trying not to make it obvious that he was checking out the fine specimen in front of him.
"Package for you, Señora." He said somewhat nervously as he handed her the box.
"Thank you, hun but…I didn't order anything." Tamara said as she took the box.
"It says it's from someone called "Felicia."" The Bellhop explained.
"Oh, I see." Tamara said with anticipation. "Well, thank you again."
She kissed the bellhop on the cheek, making his face turn beet red before closing the door and going back into her room. She thankfully got a hotel near the American border specifically tailored to tourists, so all of the staff were fluent in English. It was in fact the same hotel chain once owned by Sabrina's family and now bought out by Holly's. Tamara was excited about her package from Felicia but found herself getting increasingly hot and bothered. She was even tempted to drag that poor bellhop in her room and give him the best tip of his entire life but she thought she flustered him quite enough as is. She put the package on the coffee table and decided to go and take that bath. The bathroom was just as luxurious as the ones in 732's hotel and the tub was large enough to hold about four or five people minimum. Tamara ran the water nice and hot before filling it up enough and stepping into it.
"Ahhh…" Tamara moaned as the hot water soothed her flawless brown skin.
She relaxed herself on the edge of the tub before her lecherous thoughts came back and she began touching herself. She fantasized about the orgy she would have with her squad and Ben impaling her after she fucked all of her darlings into unconsciousness. After about half an hour of her groping and fingering herself, she climaxed under the water.
"Ohhhhh…." She moaned.
She decided to relax in her bath for a bit longer when suddenly, she heard a knock on the bathroom door and was startled out of her mellow state.
"Who's there?" Tamara asked.
"Housekeeping." A feminine voice said from behind the door. "We're sorry to disturb you, ma'am. We're just cleaning up. If you want, we can come in there and tidy up the bathroom too."
Something wasn't right. Tamara was not told ahead of time that any housekeepers would be coming and she could tell that the voice from behind the door had a very distinctive American accent. Maybe she was still a bit paranoid from her questioning of the locals and was just overthinking this. She was near the border after all and maybe this maid learned English in the States. Also, her still relatively high libido was still doing some of her thinking for her and the maids here were all fine pieces of ass. She decided she didn't mind them coming in here although she would still close the curtain as she loved being a tease.
"Okay, come on in." Tamara said as flirtatiously as possible before closing the curtain in front of her.
The door opened and she could see the distinctive silhouettes of three figures coming in. Three maids for one room seemed like a bit much but the more, the merrier, she thought.
"We're sorry for the trouble again, ma'am." Another distinctly American accented voice said. "But we hope our service will make up for it."
"Hmm…" Tamara hummed teasingly. "You know, I can think of ways that all three of you can make this little inconvenience up to me…If you're getting off soon."
"Oh, can you?" A third voice asked flirtatiously. Again with a thick American accent. "What do you say, girls? Shall we take her up on this highly generous offer?"
The others did not answer but instead all three of them stripped naked as Tamara heard their clothes hit the floor and then they approached the tub and Tamara could see the three silhouetted figures standing silently, directly behind the other side of the curtains. It was honestly creepy and Tamara was legitimately uncomfortable now. Her current situation went from feeling like a porno to something out of a story told by Mr. Nightmare or some other horror YouTuber. At the very edge of the curtains, Tamara could see pale, white fingers and at that point, Tamara decided to be the bold one and ripped the curtains open. Her jaw nearly dropped at what she saw. The naked bodies of April, May and June. The Calendar Trio busted by 732 just over a month ago.
"What the fuck?!" Tamara asked in shock and anger. "I thought you three were hauled off to St. Lilith's!"
"The inmates run the asylum now." April said smugly.
"No time to explain further. We'll just show you." May added.
"After we've had our fun with you, that is!" June said evilly.
"Well, go ahead and try." Tamara said daringly.
The Trio did not need any further encouragement. They all piled into the bathtub and pounced on the ebony beauty at once, splashing the hot water everywhere. Tamara braced herself but she had never fought a three on one match before and found herself getting quickly pinned back into the water. The three brown and one white bodies of various hair colors were all tightly packed into the tub. At most, only one more person could fit into this porcelain container of female flesh but they would be feeling said flesh from every other angle if they did. The three nymphos encircled Tamara. April, the silver-haired white girl, wrapped herself around Tamara from behind and used her arms and legs to pry Tamara's respective arms and legs open.
"You cunts!" Tamara cursed.
"What a naughty mouth." April said teasingly. "Why don't I clean it out for you?"
The silver haired bitch grabbed Tamara by the jawline with one hand and forcibly turned her head around to ram her tongue into the ebony beauty's mouth.
"Mmmmm!!" Tamara groaned with anger.
"She is really hot. Look at these babies." June, the purple haired South Asian girl said as she began to fondle Tamara's gigantic H cup breasts.
"No wonder La Malvada wants her so bad." May, the green haired Filipina added.
Tamara's eyes went wide upon hearing that. What did these sluts know about La Malvada? Did that narco bitch put a bounty on her too? Did she know she was here? Did Tamara really ask too many questions after all? Still kissing Tamara passionately, April shot her two best friends a distinctive look in her eyes, basically telling them not to say anything else. They got the message. May grabbed a hold of Tamara's succulent brown right tit and began suckling on her already hardened nipple. While that was happening, June reached underneath the water and began fingering Tamara's luscious brown cunt. The raven was being assaulted from every angle, packed into the tub and helpless to stop her assailants from dominating her. She reached down to bury her hands into May's dark green locks while the other hand was being used to try and control April's head as she was tonguing her mouth down. May switched from sucking on Tamara's right breast to her left, which gave her silver haired friend room to grope and squeeze the right breast. Tamara regained her focus and opened her eyes, shooting a focused glare into April's own eyes as she began kissing her opponent back. April turned up the heat with her own kissing.
"Mmmmmm!!!" They both fiercely moaned into each other's mouths.
June had stopped fingering Tamara and instead decided to position her own brown cunt directly in front of that of her opponent's. April finally broke the kiss with a pop of the lips, both gasping for air as their mouths left behind a trail of saliva. April got directly behind Tamara now, her nipples poking into her back and being tickled by her wet, black hair.
"Go ahead, June. Fuck her!" April said.
"I thought you'd never ask." June said lustfully before bringing her pussy closer and closer to Tamara's until the two finally intersected in a glorious fusion.
"Ahhhh…" June moaned.
"Ohhhhh!!" Tamara groaned.
May reached in between the two clashing cunts to insert her own fingers deep inside of Tamara.
"You fucking whores!" Tamara cursed. "Just you wait until I get out of this!"
"Then we'll be sure to never let you out of this." May teased.
The green haired Filipina brought her mouth to Tamara's to kiss her just as viciously as April had before her while April herself was roughly fondling the older nympho from behind. June rocked herself back and forth, moaning out loud like the bitch in heat that she was as tribbed into Tamara. She was going at it so hard that the water waved back and forth with her to the point of some of it falling out of the side of the tub. Tamara was overwhelmed. She did want sexual company in this tub and she got what she wanted. Still, she was absolutely helpless…Or so she was leading the three arrogant young nymphos to believe.
"Her pussy fits so fucking amazingly into mine! Ugh!" June moaned.
"Well, I'm going next." April proclaimed. "All I've done so far is kiss her and feel her up."
"All I've done is suck her tits and fingered her a little bit." May argued as she briefly broke her kiss with Tamara. "But fine. I'll let you two soften her up for me." She then started tonguing Tamara's mouth down again.
"I just wish we could've gone after those 732 sluts again. Oh!" June groaned.
"We will once they're taken care of." April said as she covered Tamara's ears. "Jasmine especially has it coming."
Tamara was baffled by the nerve of these skanks to have a casual conversation while dominating her like this. They'll get what they deserve soon enough.
"Mmmmm!!!" Tamara cried into May's mouth as she felt June's clit clash into her own.
"Oh, fuck!" June cursed. "I just found her clit! It's so fucking soft and springy!"
April and May awaited their turn anxiously. Like anyone with working eyes would, they thought Tamara was absolutely irresistible. They saw why La Malvada was so fixated on her even when that seductress could get just about any woman on Earth that she wanted into bed with her. For now though, she was their plaything. Tamara felt June repeatedly pump into her over and over and over again until eventually, she began to feel her climax approaching her. The first one of the actual fight but the second one she had on this night, unbeknownst to her attackers. She didn't even bother holding it back. May could tell what was about to happen by Tamara's movements and body language and once again broke the kiss just to hear her scream. At the exact same time, June had managed to trib herself to orgasm as well.
"Uggggghhhhhhhh!!!!" They both cried out as they came inside of each other, their liquids coalescing inside of their sealed, underwater twats. They were both left huffing and puffing.
"Damn…" June said in bewilderment. "If this is what she can do while being held down by two other bitches, I'd love to trib her one on one…"
"My turn!" April said firmly.
She picked the still hyperventilating Tamara up to her feet. Their faces were inches apart when the raven spit in the silver haired criminal's face. April only grinned, licked it off of her face and spit right back in Tamara's face in revenge. Immediately after that, April pushed Tamara towards the edge of the tub before forcibly bending her over the edge at a 90 degree angle.
"Ugh!" Tamara grunted. "Fucking bitch!"
"Yeah, yeah, talk all the shit you want, old lady." April mocked.
April then reached in front of her and grabbed a tight hold of Tamara's soaking wet, dripping raven hair and pulled nice and hard.
"Aghhhh!!" Tamara groaned.
April then used her grip on Tamara's hair to swing herself straight into Tamara, pussy to pussy from behind. Effectively fucking her doggy style as April lustfully licked her lips.
"Damn, that's hot." May said.
"I kinda wish I had thought of that during my turn." June said.
The sounds of Tamara's moaning echoed throughout the bathroom. They all hoped that the other guests wouldn't hear and call security or something along those lines. April was enjoying herself quite a bit. She found herself agreeing with June about how amazing it felt to trib Tamara, even if her position was very different from the purple haired nympho's. She was already secretly hoping that maybe La Malvada would be so grateful for delivering Tamara to her that she would allow all three of them to play with her some more every once in a while. More realistically, they expected La Malvada to claim the three of them for her harem but they wouldn't necessarily mind that too much either.
"Ughhhh!!" Tamara grunted violently as she felt April's clit penetrate the lower part of her pudenda. "Goddamn you!!"
May and June grew tired of just watching and decided to give April a little help. They stepped out of the tub, trailing water on the tiled floor as they did so. They stood in front of Tamara as they watched their partner fuck her from behind like a football quarterback with the captain of the cheerleading squad. Tamara's face was contorted with pure overwhelming pleasure but she still shot them a defiant glare as she bit down on her bottom lip to try and suppress her moaning. May and June smiled at each other before both bent down in front of the ebony cougar. June then turned her gaze towards something on the bathroom counter. Tamara's phone. She reached over and grabbed it.
"Oh, would you look at this?" June asked mockingly. "We don't want anyone interrupting us, now do we?"
"No, we certainly don't." May agreed.
"Of course not. Oh!" April moaned as she continued tribbing Tamara from behind.
June then tossed the phone over both Tamara and April basketball style as it landed in the bath water.
"Agh! You fucking cunts! You'll pay for that!" Tamara swore as she was still being dominated.
"As much as I love the sound of your screaming, I think it's time you shut your cunt licking mouth." April said.
June happily obliged as she forcibly kissed Tamara, muffling her moaning as May bent down to once again suck and nibble on Tamara's enormous H cup jubblies. For the second time in mere minutes, Tamara was feeling her pussy, her mouth and her tits all being besieged with onslaughts of unbearable pleasure all at the same time. She had to admit that these three had excellent teamwork. She genuinely believed that if the three of them ever cornered and ganged up on any of the 732 girls, perhaps even Jasmine, she wouldn't stand a chance. However, when it came to one on one fights, they all got their smug cunts crushed by Holly, Nicole and Christina respectively and Tamara knew that. Still, her current position was a less than desirable one for an alpha bitch like herself. April was impressed at Tamara's endurance and stamina. She expected Tamara to have cum again by now given how recently her last orgasm hit. She of course heard many stories of La Malvada's sexual prowess and wished she could be a fly on the wall for that fight. Still, she pushed on with her tribbing. After a few more minutes of doggy style fucking, Tamara finally began to feel those all too familiar volts swimming throughout her body again and April pushed her advantage.
"Mmmmmmmm!!!!" Tamara screamed into June's mouth as she came yet again.
April cooed as she felt her opponent's fluids splash into her own red, ripe pussy before June broke the kiss, May unlatched her mouth from Tamara's breasts and April released her, letting her fall into the bathroom floor as her three assailants looked down on her both literally and figuratively.
"You know, I know it's three against one but I was expecting her to put up more of a fight than this." April said smugly.
"Yeah." June agreed. "I thought she was supposed to be some kind of sex goddess or something."
Tamara's blood boiled with the desire to wipe their cocky expressions off of their admittedly pretty faces but she kept her cool. She would ride out this submissive act for just one more girl before unleashing the beast on them, wanting to be fair and give May her turn.
"Whatever. It's finally my turn!" May announced.
The broccoli haired Filipina got down and turned Tamara over to where she was now laying on her back. Tamara's bountiful bosom jiggled up and down with her deep breaths almost hypnotically.
"Go right ahead." Tamara dared May. "Do your worst."
"Gladly." May said firmly.
She pried Tamara's legs open nice and wide, making her spread eagle and showing off her red and thorouhgly fucked cunt for all to see. She grabbed both of the older nympho's legs and rested them on her shoulders before bringing her pussy directly into Tamara's.
"Ohhh!!" Tamara moaned.
May licked her lips before increasing both the speed and intensity of her tribbing. April and June shot each other lustful expressions before deciding to join the party but going in different directions. April walked around the two tribbing beauties before turning around to where she was facing them from Tamara's side. May looked up at her and grinned before April stood directly above Tamara's face and lowered her crotch to where she was sitting on her face. The raven happily began licking at the pussy that just fucked hers mere moments ago.
"Ohhhh!!" April moaned. "That's it, bitch! Lick my fucking cunt!"
"Now who has the dirty mouth?" May asked flirtatiously.
April smiled and wrapped her arms around the Filipina before pulling in for a passionate make out session. While that was going on, June was kneeling on the floor, her face inches away from Tamara's twat as it was being tribbed by May's. She did what anyone in her situation would do and began licking at her opponent's pussy. Her tongue did brush against May's pussy as well at times but it was unavoidable. Tamara was relieved that these sluts finally started to show some creativity in their ganging up on her but she was eager to put an end to this charade. If she was going to be used as a fucktoy by anyone, it would be Ben but not these criminal scum. Still, the illusion had to go on for just a little bit longer. If there was any good that could come from this, it's that she could teach her girls how to more effectively use these positions when working as a team.
"She eats pussy pretty good, I have to admit." April said as she broke her kiss with May.
"After I'm done here, we'll switch." May said.
"No, I'm next!" June argued, briefly pausing her cunnilingus assault before immediately resuming it.
"Fine." April said, rolling her eyes.
Tamara knew she had these bimbos right where she wanted them. They fully assumed that the ebony cougar had fully given into them or at least had no real way to fight back. That was exactly what Tamara wanted them to think. For now, she just enjoyed the ride being given to her. She still continued to eat April out in order to sell the deception that she was struggling to fight back, of course. Her mind continued to race with concerns of how these sluts got out of St. Lilith's and they clearly now had more of a connection to La Malvada than just being mere bounty hunters. She had to get back to the US as soon as possible after dealing with this.
"Mmmmm!!" She moaned, muffled by April's pussy as her own pussy was being simultaneously fucked by May and licked by June.
Tamara felt the purple haired Indian bitch's tongue explore her upper labia relentlessly. She just licked, licked and licked some more. Tamara's big, brown clit began to come out of its hood only to immediately get covered by May's own bug, brown clit. June switched up her licking from the top of Tamara's cunt towards the lower half of it. June couldn't help but graze her tongue alongside May's lower lips as well.
"Ugh!" May grunted. "You know you're licking me too."
June suddenly paused her feasting.
"I didn't say stop, bitch!" May ordered.
June then resumed her meal but took it up a notch by directly sandwiching her tongue between May and Tamara's fused cunts, feeling it being deliciously squished from both sides by two glorious pudendas.
"Fuck!" May cursed with a moan.
Tamara winced as she continued devouring April but did not stop.
"Agh!" April groaned. "Fuck it, I want a taste too!"
Suddenly April bent over with her twat still sitting on Tamara's face, turning this into a 69 as she slipped her tongue alongside June's in between Tamara and May's tribbing session. April gave May a light slap on the ass, signaling her to keep fucking Tamara and both of their tongues.
"Ohhhh!!" Tamara moaned. "You dirty cunts!"
"You know you love it, you old hag." May mocked before biting down on her bottom lip.
April and June went back and forth between licking at each other's tongues and going down on both Tamara and May. This was among the kinkiest things the Trio has ever done and that was saying quite a bit. Tamara and May felt their clits being assaulted both by each other and the two tongues. It was beyond ecstatic. Soon, both dark skinned nymphos began to feel their orgasms building up higher and higher and higher until they simply could not stand it any longer. Tamara's continuous licking of April's pussy had also finally begun to bear fruit and the silver haired slut felt her internal dam burst too.
"Ohhhhhhh!!!" May cried out.
"Ahhhhhhhh!!!"
"Mmmmmmm!!!" April moaned, muffled by her cunnilngus of the other two.
April and June's faces and unnaturally colored hair were both soaked with Tamara and May's fluids. The two tribbing partners still both managed to feel the other's juices flow into their respective pussies though. At that point, the Trio finally got off of Tamara, who was left panting like a dog. They looked down at her.
"Think we've had enough fun and should haul her off now?" June asked.
"Yeah. Time for us to become Brujas." May said.
"We should probably wash her and ourselves off first." April said. "I doubt La Malvada wants our sloppy seconds on this one."
The three turned around to check on the bath water. April dipped her hands in it and it had become cold. May then pulled the plug and allowed the water to drain. They waited a few minutes for the water to drain completely before deciding to turn around.
"Okay, future cum dumpster." June said. "Are you ready to get nice and clean for your new mistress?"
"No thanks. I can do it myself." Tamara said with zero fatigue or strain in her voice.
Confused, the three turned around and saw that Tamara had stood up on her own and beyond the typical sexfight dishevelment of her hair, she looked completely energized and unaffected by everything the trio had just done to her. The three's jaws dropped in bafflement.
"What the fuck?!" May asked in shock. "How can you possibly recover so fast!"
"There was nothing to recover from." Tamara said condescendingly.
"But you just came three times!" April argued.
"Four times, actually." Tamara corrected. "I rubbed a good one out just before you skanks came knocking on my door."
"You bitch!" June cursed. "You were just stringing us along the entire time!"
"It's your fault for falling for it." Tamara said with blunt honesty. "Did you really believe it would be so easy? You arrogant sluts all got your pathetic pussies whipped by my girls and you thought you could bring me down? Even three on one?"
The Trio's facial expressions changed from shock to serious glares.
"Alright, grandma." May said threateningly. "We underestimated you. We'll give you that much."
"More like you overestimated yourselves." Tamara argued. "Did you really think that someone La Malvada wants as much as she wants me would be able to be outfucked by you?"
"Well, we don't make the same mistake twice." June said.
"Yeah, playtime is over!" April agreed.
"I couldn't agree more." Tamara said with a sudden change in the look in her eyes.
Suddenly, the Trio got chills as they felt like wildebeests in the eyes of a lioness. The look on Tamara's face was one of an apex predator and just being near her gave them all chills. Still, they would not back down.
15 minutes later…
"I suppose that was a half decent workout." Tamara said as she stretched her mouthwatering, naked body over the equally naked, unconscious bodies of April, May and June.
After drying off, Tamara left the bathroom and reached into her police bag. She took out six pairs of handcuffs and ripped off three strips of duct tape. Her three assailants would be out for hours, maybe even days after the merciless sexual thrashing she dished out on them but she was still a cop and wanted to make sure these crooks wouldn't have a chance to slip away. She cuffed all three of them and taped their mouths shut. She called the Mexican police and made sure to have them extradited back to the US. Luckily, her Spanish was fluent enough to make that clear. Now that that was taken care of, Tamara washed herself off with a nice shower, then dried off and got dressed. Something very bad was happening and she had to get back to the States and see if her darlings were okay. How did they get out of St. Lilith's? Did they seduce a guard like Sabrina did in her original prison? No. Those guards are all as loyal as dogs to Serena. Something else was going on and she knew that narco cunt La Malvada had something to do with it. She would find her and make her her bitch once and for all. Suddenly, as she was preparing to leave, she saw the box she was going to open from Felicia. In the craziness of it all, she had completely forgotten about it. Tamara knew that now wasn't the best time but she had a very strong gut feeling that whatever was in that package would be something she didn't want to overlook. She took out a boxcutter and cut a line straight through the tape before finally opening the box and inside…were just two bottles of what seemed to be wine or some other fancy alcoholic beverage. Tamara rolled her eyes. It was a nice gift but all that anticipation for this? Suddenly, she saw the card and read it. It said the following:
"Dear Tammy:
Just a little something for your inevitable confrontation with you know who. Please open the envelope that came in the box. It will explain everything. I couldn't resist helping out my favorite customer. You know how to thank me when we meet again."
Felicia."
Tamara opened the envelope and in it was a folded up piece of paper. She unfolded it and it listed instructions. Instructions for drinks? Tamara was confused…Until she read through it and the biggest devious grin grew on her beautiful face. If she wasn't excited for her fight with La Malvada before, she absolutely was now. It would go down in sexfight history as an epic battle worthy of its own movie adaptation. Or ten of them.
"Thanks, Felicia." Tamara said to herself out loud. "La Malvada will love this little concoction of yours just as much as I will."
With that, she packed her things and checked out of the hotel just as the Mexican police arrived. She had to get to the States but La Malvada's agents were everywhere. She had to be careful and subtle about it. It would take some time, time that she might not be able to spare but she wouldn't be helping anyone by getting herself into more fights here. She sighed.
'Hold on, my lovelies.' Tamara thought. 'I'm coming to save you…And fuck La Malvada within an inch of her wretched life!'
Part 5
It was a rather normal and mundane day as Task Force 732's opulent penthouse home. Everyone was just relaxing in the living room and doing their own thing. Ben was taking a load off on the couch while Jasmine and Christina were on each of his arms. Nicole was on her phone while Holly was watching TV and Vanessa was on her laptop doing police work. Ben was somewhat nervous that the two girls he was closest to in the whole house were both vying for his attention at the same time. He felt he was one careless word away from causing an incident. While Jasmine and Christina absolutely respected each other, especially after the Calendar Trio's attempted kidnapping, the two were beginning to share a rivalry over Ben. He was Jasmine's Husband and Christina would never do anything to get in the way of that after being allowed to stay at their home, safe from Las Brujas but she was a tease and enjoyed every second of it. Jasmine in turn, liked to call her out on her bluffs and tease her right back, wanting to see how far Christina would go in her little games.
"Ohhh…It is so hot." Christina said with an exaggerated sigh.
"I thought Latinas were built for the heat." Jasmine teased.
"I'll just turn the AC up." Ben said, reaching for the thermostat behind the couch.
He knew Christina was just looking for an excuse to show more skin and while he had seen every girl in this room naked multiple times, he would rather deescalate this tense game. Christina looked disappointed and Jasmine shot her a smug grin. Ben began to get chills as he felt both beauties cling to his arms even more. He looked around to see what the others were doing. Holly was watching the news when she became curious as to what Nicole was looking at on her phone. She walked over and looked over Nicole's shoulder at it. Nicole backed away.
"What's with you all nosy all of a sudden?" Nicole asked.
"I just wanna see what you've been looking at all day." Holly said.
"Fine." Nicole said. "I've been looking at the security schematics for the hotel. Las Brujas knows who we are, so I figured I should check for any chinks in our armor. This is our home after all."
"Just admit you were watching porn, Nikki. None of us will judge you." Vanessa joked, making the others chuckle.
"Ha ha." Nicole scoffed. "I'm serious, though. I even have notifications on my phone for when someone gets past the scanner for the elevator up here."
"No one except us and Ms. Colby can get past it, though." Holly argued.
"Better safe than sorry." Ben said.
"Thank you." Nicole said somewhat smugly.
"If those bitches try to come here, they'll regret it." Jasmine added. "I wasn't there when those Calendar sluts pulled what they did and I guarantee you that saved their miserable lives."
"Easy there, cabrona." Christina teased. "This is our turf. We're safe as babies in cribs here."
"Just try not to tempt fate." Vanessa advised.
Everyone went silent again for about ten more minutes. Ben was almost about to fall asleep along with Jasmine and Christina when suddenly Holly noticed Nicole's face go absolutely pale. She looked like a deer in headlights.
"What's with you, fire crotch?" Holly asked. Nicole didn't answer. "Hello! Earth to Nikki!"
"Someone's coming up the elevator." Nicole said with absolute seriousness.
Everyone else turned their heads in Nicole's direction with looks of genuine fear.
"If this is a joke, it's not funny." Vanessa said.
"It's not!" Nicole said with a very serious tone. "Five people coming up right now!"
"How is that possible?" Holly asked.
"No time to take guesses! What do we do?!" Nicole asked.
Everyone was silent for a bit when suddenly Vanessa remembered something.
"The tunnels!" Vanessa said.
"The what?" Christina asked.
"You weren't here." Vanessa said as she walked towards the bookcase. "When we came here to catch Sabrina again, we found a secret elevator behind here."
She opened the bookcase and revealed the elevator.
"Oh, yeah!" Nicole said.
"Why don't we just face whoever these pricks are head on?" Jasmine asked.
"And let them know we're still here?" Holly asked. "Let's go!"
"She's right. Let's be smart about this." Ben said.
They all got up and piled into the elevator. Vanessa pushed the button to go down, which also brought the bookcase back into place.
"Who could this be?" Christina asked.
"No idea." Vanessa said. "Ms. Colby's in Mexico…Wait…When we first moved in here…Did we deprogram Sabrina's fingerprints from the scanner?"
"I…I don't think so…" Jasmine said nervously. "But there's no way it's that cunt…No way at all…"
"Maybe they hacked into our system." Nicole said.
"Who cares who they are?" Holly asked rhetorically. "Let's just find out who they are and take them down."
"But how?" Ben asked.
"When we first explored these tunnels, Sabrina used bars to trap us all one by one." Vanessa explained. "There has to be some kind of camera room down here and it probably has access to the cameras in the penthouse too."
"Nikki, can't you tap into the cameras from your phone?" Ben asked.
"Not from down here. No reception." Nicole said. "But I think Nessa's right. I bet that ginger skank directly wired the cameras down here to the ones in the penthouse."
The elevator stopped, revealing the dark tunnels.
"Let's go find this camera room." Vanessa said.
The six of them walked together carefully through the tunnels for a few minutes before reaching the camera room.
"Jackpot." Christina said.
"Let's tap into the penthouse cameras and find out who our intruders really are." Vanessa said.
The brunette took a seat in the chair in front of the console and messed with the settings until the screen showed multiple splits of every room in the penthouse. Everyone's jaws dropped when they saw who it was. As they feared, one of the intruders was indeed Sabrina. She and four others were rummaging through the penthouse.
"That cunt!" Holly declared.
"She'd better not mess up any of our stuff!" Nicole added.
"Wait…Those others…" Christina said.
There was another woman in a catsuit and a balaclava that hid her entire face but their attention was drawn to the others. A familiar looking girl walked into the living room with Sabrina.
"That's Trina!" Vanessa said. "She's the greeter at St. Lilith's!"
"That two faced slut!" Jasmine added. "Should've seen this coming."
Two more women entered the room.
"It's…It's…" Holly stammered.
"La Rubia and La Morena." Christina added with a tone of fear. "They've come here to find me…"
Jasmine held Christina's hand.
"They won't." The raven promised, making Christina relax a bit.
Vanessa turned the volume dial up as the five began to converse.
"I can't find them anywhere." Trina complained.
"Neither can we." La Morena added.
"La Malvada won't be happy about this." The masked woman said.
"We'll find them, Cazadora. We promise." La Rubia said nervously.
"Cazadora?!" Vanessa asked with rage. "That's her?!"
"Easy…" Ben said. Vanessa calmed down.
Her archenemy was one elevator ride away from her. She wanted nothing more than to go up and confront her…but she knew better. She was the leader for a reason.
"We've been waiting for a rematch with those sicarias for a long time." Holly said.
"We'll get them soon." Nicole added.
"You're awfully quiet." La Cazadora said to Sabrina. "You wouldn't happen to know somewhere they might be hiding, do you?"
Everyone's nerves tensed up. Sabrina knew about the tunnels they were hiding in. Was this really game over? Would they have to fight their way out of this after all.
"No. Nothing like that." Sabrina said. "I lived in this penthouse all my life. I know it inside and out. They're gone."
Everyone looked confused, especially Jasmine. Why would she not say anything? No way she forgot about the tunnels or that the girls knew about them. What was she up to?
"If you say so." Cazadora said. "Come on, let's go back to St. Lilith's to report to el jeffe. The sooner we get that over with, the sooner we can keep looking for those meddling tramps."
"Alright…" Trina said, disappointingly.
They all began to leave but Sabrina wasn't moving.
"You coming or not?" Cazadora asked her.
"I've just seen my home for the first time in a year." Sabrina said. "Give me some space and time, alright?"
"Suit yourself." Cazadora said. "I guess the place is yours now."
The other four went back into the elevator to leave.
"It's just her now." Christina said. "I say we dogpile on her."
"Fat chance. She's mine." Jasmine said.
"Wait…" Vanessa said.
Suddenly, Sabrina turned around and looked directly up into the camera, sending chills down all their spines. She smiled evilly before winking at the camera and walking towards the bookcase.
"She knows we're down here!" Nicole said.
"Then why didn't she rat us out?" Ben asked.
"She's coming down here all alone…" Holly said.
"I'll make her tell us what's going on." Jasmine said.
"Don't go ballistic just yet, Jazz." Vanessa said. "Something's up and I want to find out what…Besides, she may know who La Cazadora is."
Jasmine relented, remembering how personal that was for her best friend.
The six of them waited anxiously for Sabrina's arrival. Their very first bust that they went into these tunnels to find was now coming into these tunnels to find them. How ironic. A few minutes later, Sabrina walked into the camera room and the most tense and uncomfortable silence that you could imagine filled the entire room for what felt like an eternity.
"Well…" Sabrina said, finally breaking the unbearable silence. "This is awkward."
The others still said nothing but Jasmine just glared at her. Sabrina stuck her tongue out at her nemesis in response.
"I know you saw and heard all of that." Sabrina said. "I imagine you have a lot of questions."
"Why'd you cover for us?" Ben asked.
"Glad most of you aren't sitting down." Sabrina said. "Basically…I want to help you."
"What?!" Jasmine asked furiously.
"Do you think we're all fucking bimbos?!" Holly asked.
"Yeah." Sabrina answered bluntly.
"Why should we believe you?" Christina asked.
"Who's this slut?" Sabrina asked. "Oh, yeah. You got a new bitch. They told me that. She was a spy, right?"
"The spy has a name." Christina said. "Christina Catalina Frencesca Ximena Mariana Valentina Alvarez."
"Cute." Sabrina said. "I assume she was a spy working for you…right? Can she really be trusted?"
"You're the one trying to gain our trust, in case you've forgotten." Nicole said. "And Chrissy's been with us through thick and thin. She's saved our lives more than once."
"And so did I just now." Sabrina reminded them. "I could have told La Cazadora about the tunnels…but I didn't. If I really wanted to nab your meddling clits, I could've done it right then and there but I didn't."
"She has a point." Vanessa said with a sigh.
"Are you shitting me?!" Jasmine asked. "Did you forget who she is? What she's put us through?! She exploited my Husband's cancer to use me and Nikki to steal for her! She tried to traffic me! She kidnapped Ben and drove me into a near catatonic state! She kidnapped you, Nikki and Hol and nearly sold you all off! She's rotten to the core! This has to be a trap! I bet she told those other bitches about the tunnels before they got here and it's all a part of their plan!"
"Again, what point would a charde like that have?" Sabrina asked. "You were already trapped. And if you really want more, check the cameras. They cover the entire hotel and surrounding area. See if those others are still here waiting."
Vanessa did just that. She found nothing.
"And just to be completely sure…I'll allow you to take us anywhere you want to go to plan our next move. I get no say in it whatsoever." Sabrina added. "That destroys any possibility of me being able to lead you into a trap. That good enough for you sluts?"
The others looked at each other and shrugged their shoulders and sighed. Even Jasmine had to admit that Sabrina's arguments made sense as much as she hated it.
"Why?" Holly asked. "What's in this for you?"
"And just so we're clear, you're going right back in that fucking cell when this is all over!" Jasmine added.
"You're welcome, bitch." Sabrina said. "And my reasons are my own. You can't afford the luxury of being picky. Any other questions?"
"What the Hell is going on?" Christina asked. "How'd you all get out of St. Lilith's?"
"Long story." Sabrina said.
She then explained everything that happened. The girls all looked shocked, dejected and even a little horrified at this turn of events.
"Holy shit…" Nicole said.
"She really took over St. Lilith's…" Holly added.
"I don't believe it…" Jasmine said.
"This…How can it get any worse?" Vanessa asked.
"By them catching us." Christina said. "Which they haven't."
"Finally the new whore says something smart." Sabrina said.
"Fuck off, you ginger puta!" Christina shot back.
"Mouthy. I like that." Sabrina said. "So, where else is there to stay? The penthouse is compromised and these tunnels won't sustain us for long."
"Oh, my family's Summer home!" Holly said. "Where we first made our team official!"
"Yeah, that's a good idea." Ben said.
"Isn't that too obvious?" Christina asked. "They know her family owns the place."
"Yes and they'll think it's too obvious too." Jasmine argued. "Reverse psychology."
"Sharp as ever." Sabrina said. "I said I'd go wherever you wanted to take us, so fine."
"I have two more questions." Vanessa said. "First of all, did you see La Malvada?"
"Yes." Sabrina said. "She's…well…damn…Two words: Goth MILF."
"I imagined as much." Vanessa said. "And what do you know about La Cazadora? Did you see her face?"
"Yes, I did. Back at the prison." Sabrina said. "White girl. Brunette. Long, wavy hair. Lots of makeup."
Vanessa's expression turned to surprise as her heart sank.
"Are…Are you sure?" Vanessa asked through a shaky voice.
"Yeah, I'm sure." Sabrina said. "What's with you all of a sudden?"
Jasmine and Christina were about to yell at the ginger bitch when Ben stopped them. Vanessa mulled that Cazadora's voice in the video feed sounded very familiar now that Sabrina mentioned it. She took out her phone, opened her camera app and browsed through her photos until she found one of her and Brooke together. She showed it to Sabrina.
"Is this what she looked like?" Vanessa asked in an utterly dejected tone.
"Yes." Sabrina said firmly. "A lot more makeup than that pic but that's definitely her."
Vanessa's face turned pale as a ghost as she practically collapsed back into her chair, hands on her head in shock.
"No…Brooke…It…It's not true…" Holly and Nicole put their hands on Vanessa to comfort her.
"So, she used to be a cop and your partner, I'm guessing?" Sabrina asked.
"She…I saw her the narcos take her…We were going after La Cazadora together…She…She tricked me…She was La Cazadora the entire time…" Vanessa said, clearly struggling to hold back tears.
"How tragic." Sabrina said sarcastically. "Just get your shit together and get pissed off instead of sad. We need you at your best."
"You fucking cunt!" Jasmine cursed.
"Someone oughta…!" Christina added.
"No." Vanessa said firmly. "She's right…I need to stay focused."
"It's okay to be hurt, Nessa." Ben said.
"Not right now, it isn't." Vanessa said. "Let's go to Holly's summer home and plan our next move. Then I can me as mopey as I want…Before I can get my revenge."
"You sure you're okay?" Holly asked with concern.
"No." Vanessa said. "I'm as far from okay as anyone could ever possibly be…But I'm a cop and I have a job to do…We all do."
Another powerful silence hit the room.
"What are we just standing around for?" Sabrina asked. "Let's go before they come back to look again."
The others begrudgingly did just that. They all left one by one but Jasmine stayed behind and suddenly pinned Sabrina to a wall.
"You listen to me, you worthless cum dumpster." Jasmine said seriously. "I know we're in no position to be picky but I know you're just in this for yourself. If you try anything funny or if I even suspect that this isn't on the up and up…Well, I like fucking you, I admit but don't think I won't fucking kill you…And nobody would miss you."
"You would." Sabrina said with a defiant smile. "Eventually."
"Jazz, are you coming?" Ben asked.
"Yes." Jasmine shouted back.
Sabrina quickly slashed her tongue alongside Jasmine's lips while she was distracted before releasing her. The two then followed the others. Sabrina hated all of these meddling whores just as much as they hated her…But she was looking forward to getting to know each and every one of her new teammates one by one…
A few hours later…
"Here we are." Holly said as they all got out of their cars and arrived at the summer home.
"We can't stay here for very long." Vanessa said. "They'll eventually find this place purely through the process of elimination."
"Can't we just call a SWAT team to storm the place?" Nicole asked.
"No." Vanessa said. "La Malvada has connections and spies everywhere. Plus, she could just seduce them into giving up."
"Have you tried reaching Ms. Colby?" Christina asked.
"Yes. All day. No answer." Vanessa said. "Something's not right."
"She'll be fine." Jasmine said. "No one stops that woman for long."
"You have a lot of confidence in this boss of yours." Sabrina said. "I hope she lives up to the hype."
"If anyone can bring down La Malvada, she can." Vanessa said. "But Brooke is all mine…"
No one dared to argue against that.
"Anything else?" Ben asked.
"There are four beds here." Holly said. "Someone will have to sleep alone."
Another silence hit.
"Gee, who could've seen that coming?" Sabrina asked sarcastically.
"Can't we just lock this bitch up somewhere?" Jasmine asked, not even attempting to be quiet.
"I don't like it anymore than you do." Vanessa said. "But for now…The enemy of our enemy is our friend."
"She hasn't even told us why she's their enemy." Jasmine argued.
"I'm an enigma, babe. You of all people should know that." Sabrina said.
The seven of them all got into the house, settled into their respective rooms and unpacked their things. Vanessa had to think of a plan and fast. The final showdown with Las Brujas was brewing on the horizon…
The End

Thank you for reading! For more of Yuri LesboLover's Stories: Click Here!