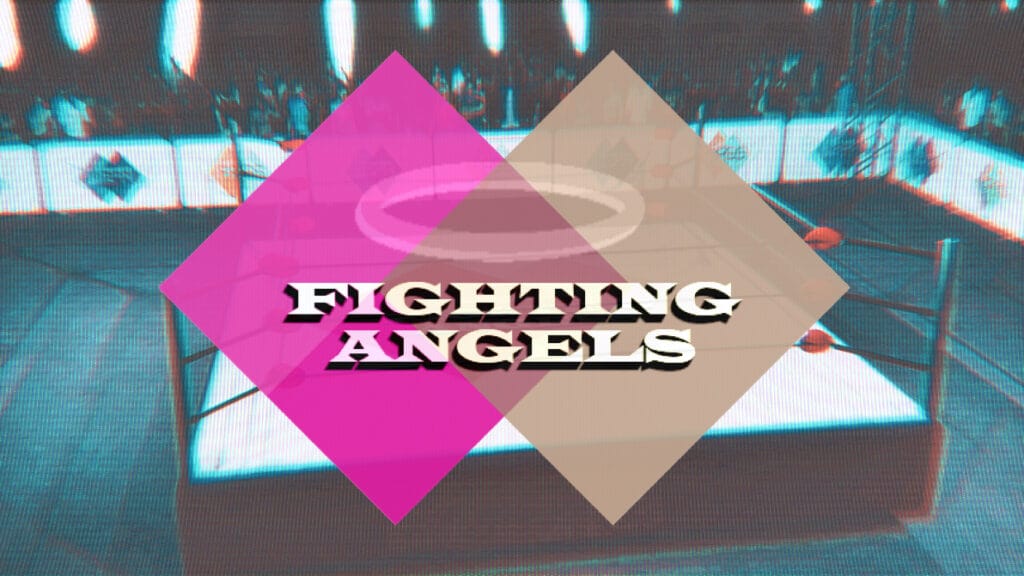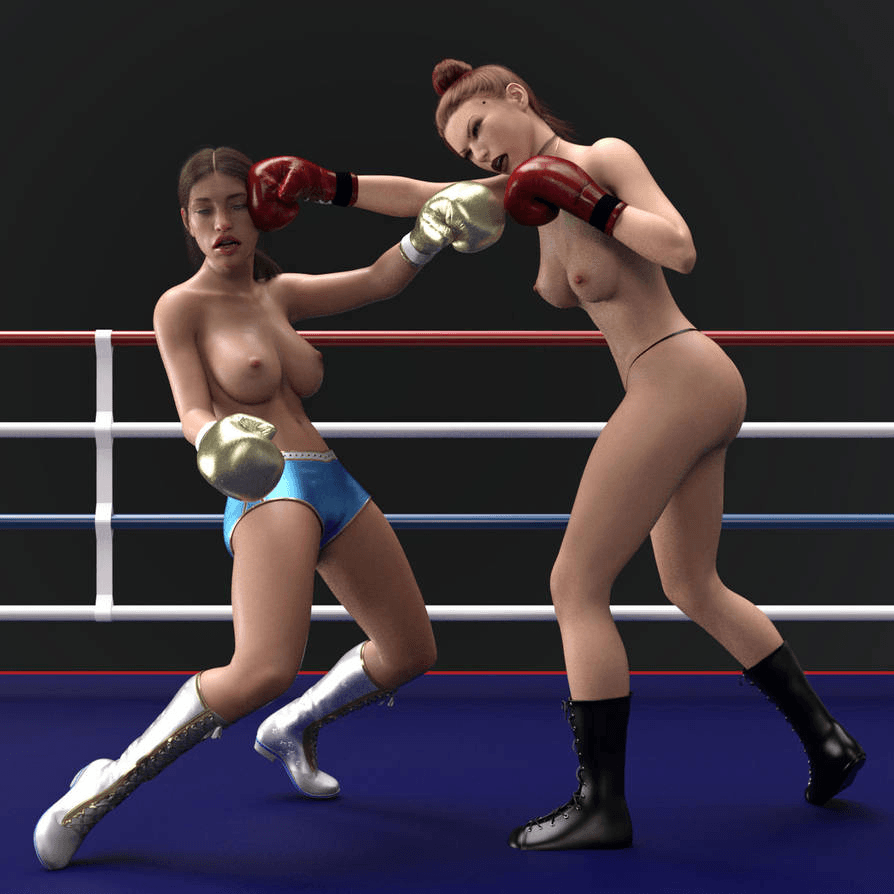 Fighting Angels has been catching onto the world of Deviant Art, and NicoleMeyers was the latest prospect who wanted to try her hand! None of my girls from the Fighting Angels Showcase Series were available, and having her face off against Jenna as a tryout would be overkill. So I happily decided to take her on to see what she was all about. Our agreed-upon rules were simple: Foxy Boxing rules, topless, fight ends until one person cannot continue.
After a cordial exchange of words, we both squared up and the fight began. Nicole wasted no time and charged in with jabs and hook/cross combos, which I heartily blocked. Immediately though, I noticed she was going for the kill too early and left herself open. After her third combo, I looped a left hook which smacked her in the left ear. She wobbles back.
"Nicole, try to keep your guard up even if you're on the offensive. Some of the most dangerous girls out there thrive off counter-punching."
She nods and comes back charging in, this time with a bit more caution. I throw a quick one-two which she blocks expertly, then resumes with the combinations. Her fists sting! I was happy to see she had her form down and she let the tips of her fists hit, meaning she had a good understanding of range. In this match though, I had the longer reach so it won't play a factor in her potential success.
I continue blocking her barrage, her momentum pushing me into the rope. We embrace in a clinch, I can hear her panting from all the effort she put in. "You're doing great kid, keep it up." I whispered to her.
She backs up and we square up in the middle of the ring again. Once again, she comes out swinging…with her guard down again. She may have been on a high from her earlier assault and forgot. I think it's time I showed her what a counter-punch feels like. Nicole continues her barrage, and I see the perfect opening: A telegraphed looping left hook. I pull my right arm out and eat her hook, which had lost its sting due to fatigue, and in return, I land a crushing right cross to her temple. Immediately, Nicole was on wobbly-legs, completely dazed and her guard fell flat. I wasted no time to give her a sharp left jab to her breast and a right cross to her jaw, sending her sprawling to the mat.
After an unofficial 10 count, I went and retrieved the smelling salts to revive Nicole. She was so beautiful even in defeat…I almost felt bad for knocking her out…but those were the rules we agreed to, and I'm sure Nicole would have done the same if she had the chance. Once her eyes started to flutter, I lifted her up and caressed her head into my chest.
"You did good kid. I love your form, and you have a healthy fighting spirit. If there's one thing you need to work on immediately, it's your guard. They say the best defence is a good offence, but that only gets you so far. I'd love to take you under one of our mentor-ship programs if you're interested."
With that, Megan left her a business card for FASS. Hoping she'd see Nicole back in the gym one day.
The End

Picture done by the magnificent NicoleMeyers! Be sure to check them out for commissions.
OC Megan is my own and model is by NicoleMeyers

Thank you for reading! For more of Fighting Angels' stories: Click Here!