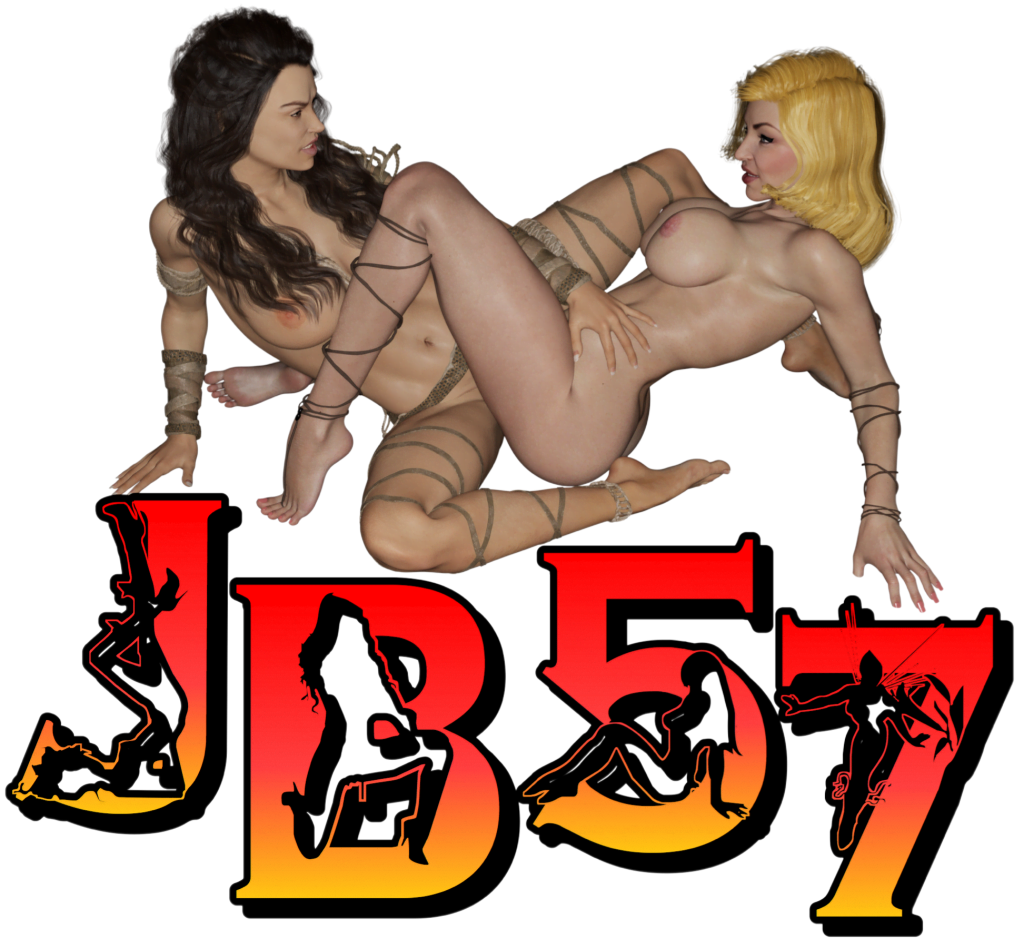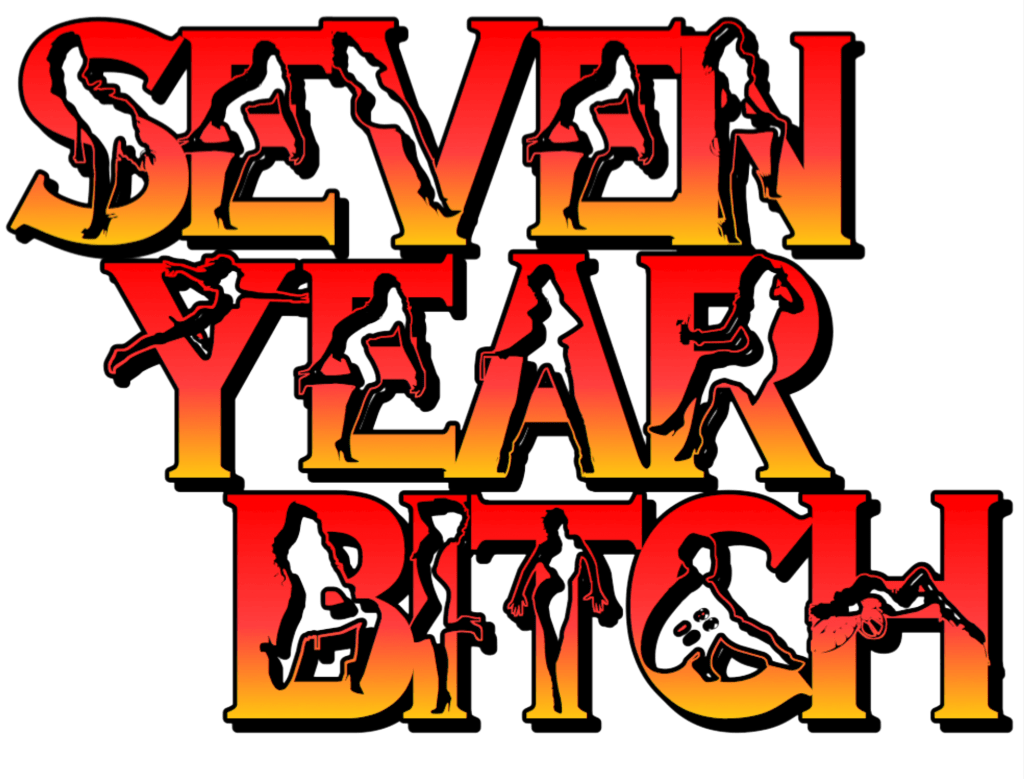 Note About This Story:
This Story is a Sequel to Catharsis' Story: Marrying Jim. Be Sure to Read That Story First, Then Come Back for This Super Hot Follow-Up

Part I
Beth Carrington ducked her head to one side and fixed a diamond earring to her ear lobe.
"Jim!" she called. "Come on, we've got to get ready."
"I'm coming," she heard her husband call, his voice dull and bored. He was in the den, probably watching TV after a hard day at the hospital, or reading the news. Neither of them particularly wanted to go back to their place of work tonight, but the new hospital wing was being dedicated at a special ceremony and the anonymous donor who had made the construction possible would be there to cut the ribbon and receive the gratitude of the larger community. It was a major event and neither Beth, who had recently been promoted to a senior spot in the hospital administration, nor Jim, who was aiming for chief of surgery, could afford to miss it.
Beth sat back to look at herself in the mirror. She was a strikingly beautiful woman. Her skin was smooth and unlined, her hair was still thick and full and dark. She looked like she had barely aged in the more than six years that she and Jim had been married. Lately, however, she had begun to feel the stress of her new position, and she was beginning to wonder if moving out of nursing and into administration had been a wise move, even if the pay was better. A few premature strands of grey had popped up in her lustrous hair (which she had quickly pulled out) and she was not getting as much sleep as she needed. She was more prone to wake with dark circles under her eyes these days, though today, thankfully, was not one of them. She could already tell that the next few years were going to be difficult.
At some level, she realized that her fears about her appearance were unfounded. She looked as gorgeous as she ever did, maybe even better, given that her efforts to keep herself attractive to Jim had meant that she now exercised even more vigorously then she had in the past, and this had kept her body strong and firm and her full breasts high and taut. What really bothered her was the feeling that her efforts were not being rewarded.
Beth had to admit that she was unsure about her hold on her husband. Almost seven years of marriage was a long time for a man like Jim. This was easily the longest relationship he had been in with a woman and, recently, Beth had begun to fear that his interest in their union was waning. They still had no children, and Beth had been resisting Jim's entreaties to start a family for some time now. She did want children, just not right now. Their sex was still good but not as frequent as it once was and not quite as good as it had been in the past.
Then there was Jim's wandering eye. He was falling back into old patterns of behavior, always ready with a smile and joke for a lovely young woman. There were a number of times that she had caught him being flirtatious with some of the beautiful young interns and nurses. Some of them had flirted back, but none had wanted to take on Beth. Her reputation as a dragon lady scared off any prospective mistresses and had been instrumental in keeping Jim true to her over the years. Still, she was annoyed by the fact that she sometimes needed to warn off nubile young things from her husband. This necessity was a blow to her sense of security. She had tried talking to Lois, Jim's formidable stepmother, about her fears and concerns. "Don't worry, darling," Lois had said. "Every marriage goes through its rough spots and seven years is one of those times. Holding on to a man like Jim takes a bit more work, but it is worth it. You just keep scaring off those young sluts and you'll be fine." Beth did not find this advice either reassuring or particularly sensitive, but then that was Lois.
Something else was bothering Beth, something that had been bothering her almost from the start of her marriage. Quite simply, she felt sexually unfulfilled. As much as she enjoyed sex with her husband, the fact remained that other erotic desires pulled at her and, as time went on, they became more difficult to push aside. Beth had been involved in sexfights twice in her life, and both times she had won handily. The first had been an almost adolescent skirmish with another girl, Julia, from college. That had been exhilarating and exciting, but nothing spectacular. Still, it had sparked a hunger within her, a nagging desire to test her sexual limits with other women. The second fight had been of a magnitude far beyond the first. It had been a truly epic battle for Jim against his former fiancée, Phoebe Harcourt. Phoebe was a powerful enemy, a beautiful, voluptuous and sexually voracious blonde who habitually used her remarkable strengths, both physical and sexual, to intimidate and master other women. Phoebe and Beth had fought a vicious hour-long battle in the basement of the converted convention hall where Beth and Jim were married, a battle that commenced only 90 minutes before the ceremony began. Beth had emerged from that conflict victorious, having succeeded in fucking her foe senseless. She had enjoyed the experience enormously. The erotic power of her body had proven itself an unstoppable – and immensely pleasurable – force. Beth realized that she had an innate talent for sexfighting, for using her body to dominate other women, and she was secretly thrilled at this discovery. Since that contest with Phoebe, Beth had often caught herself secretly longing for the chance to meet other women in sexual combat. She had been able to suppress those erotic urges for the past six years, though the idea was always a vague presence in the back of her mind and her dreams were occasionally troubled by visitations from beautiful, voluptuous women challenging her womanhood. Now, however, as her marriage entered an uncertain stage and sex with Jim had become somewhat routine and sometimes strained, Beth found her mind wandering more than ever to the appealing idea of facing another woman in an unrestrained sexual contest. But there was no one to challenge her. The young women stayed away from Jim and, while Beth was certainly happy about that, at another level she could not deny some tiny disappointment. Her feelings made her feel a bit ashamed, but they also gave her an erotic thrill that she secretly enjoyed. Day by day, the urge to satisfy these sexual yearnings got stronger. But Beth was not ready to risk everything by pursuing what she felt was a perverse sexual desire.
Jim came into the bedroom and started to undress, getting ready to shower. He was still a very handsome man, but he did not have the same need to stay in shape as his wife (something Beth quietly resented) and so he had begun to broaden a bit. Still, he was a catch, and Beth did appreciate him. But the tensions between them remained, real and unspoken. The fact that her promotion meant that they spent less time together did not really help matters, either. Jim went into the shower while Beth took out his suit and tie.
Beth looked at herself in the full-length mirror. She had to admit that Jim had gotten himself quite a catch too. She was wearing a short, black, form-fitting dress that ended mid-thigh, emphasizing her beautifully muscled legs. The décolletage was deep, putting her magnificent, DD-cup breasts on full display. The dress swelled out from her chest, dipped into a lithe waist, then bulged out again at her womanly hips and beautifully rounded ass. Her long, tan legs were set off by three-inch spike heels.
She smiled at herself and put her worries aside, for the moment. Every marriage had its rough spots. Seven years was a difficult time, but they would get through it, so long as they worked at it. And she was sure that she could contain her own special erotic urges, especially as there was no easy opportunity to act on them. She looked around for her purse, and then went to the study to read and do some paperwork while Jim got ready. She smiled ruefully. She sometime felt she was the only woman in the world who had to wait for her husband to get ready to go out.
Thirty-five minutes later, Jim and Beth were standing up on the VIP platform in front of the new hospital wing, observing the large, milling crowd below them and making small talk with other hospital representatives and board members. No one knew who the mysterious benefactor was and the suspense was tangible. Nursing a drink, Beth scanned the crowd while Jim talked to another doctor. Suddenly, she started.
"Jim!" she hissed, putting her hand on his arm and tightening her grip sharply. Surprised, he looked at her, to see her staring intently into the crowd. He turned to see whatever it was that had snared Beth's attention. "What are you looking at?"
"There, about three rows from the back," Beth said in a low voice. "Do you see her?"
Jim looked, then stiffened. "Yes. It's Esther Harcourt. What is she doing here?" Esther was Phoebe's mother and, in her own way, as dangerous as her daughter. However, 6 years earlier, she had lost a catastrophic and very public titfight to Lois Carrington. The public humiliation had been enough to cause Esther to retreat from the city's social scene.
"Do you think that she's the secret donor?" Beth asked. But that did not seem likely. Esther certainly did not have the millions of dollars necessary to build this wing of the hospital. Still, what was she doing here? Esther saw Beth and Jim looking at her. She gave them a cool, almost triumphant smile, then looked away, a smug expression on her face. Beth and Jim shared a worried glance. Clearly, Esther was up to something.
The ceremony started, everyone took their places on the platform, and the audience settled down to watch. The Chairman of the Board of the hospital, Mr. Hamilton, got up to make a brief speech from the podium, explaining the function and the benefits of the new wing. Finally, he got to the part everyone was awaiting.
"The generous donor who contributed the 5 million dollars necessary for this wing to be completed is with us here tonight. She asked that her participation in this project be kept secret until today. Now, it is my great pleasure to introduce Ms. Phoebe Harcourt!"
The announcement sent a ripple through the crowd and shivers through Beth and Jim. Beth felt her mouth go dry and her heart start pounding. As her mind raced to figure out where Phoebe had gotten the money to donate to the hospital and what nefarious plan her old rival had set in motion, Beth felt her heart sink as the woman herself emerged from a side door and mounted the platform to the applause of the crowd.
Phoebe was beautiful. She looked magnificent, tanned and voluptuous, her golden hair flowing down her back, her womanly hips swaying seductively as she walked. She was wearing an elegant green evening dress which emphasized her impressive bustline, and and fit tightly to her rounded ass. Her alluring cleavage bulged out of the v-neck of her dress and her long, muscular legs were bare, flashing in the revealing slashes that ran up both sides of the dress, and accentuated by 3-inch spike heels. She walked across the stage to shake the Chairman's hand.
Beth glanced at Jim and did not like what she saw. His expression was far too appreciative and Beth found herself suddenly caught in feelings of anger and despair. All of her uncertainties about their marriage came flooding back.
Phoebe gave a brief speech. "Thank you, Mr. Chairman, and all the kind people gathered here. Though many of you may not know me, I was born in this city, and it has always been close to my heart. So, when my dear uncle Samuel passed away a year ago after a long hospitalization, I felt a call to return home. And what better way to honor his memory than to take some of the fortune he gave me, his only niece, and build a fine new wing for this grand hospital. I hope that many lives are saved within this facility and that much good comes from it. The directors have graciously offered me a position on the board of directors and I hope that, in the future, I will be able to contribute even more to the development of this institution and the health of the citizens of our fair community. I look forward to meeting you, and thank you again for such a warm reception." When she said this, she looked directly at Beth. She smiled smugly, but her eyes contained a look of pure venom.
Beth found her stomach tightening and her throat going dry. Phoebe now had indirect control over Beth's career and that of her husband, too. As bad as things looked now, Beth was certain that they would soon get much worse. She had no doubt that Phoebe would make another play for Jim and she was not sure that she would be able to defend her marriage from this gorgeous blonde predator.
At the same time, she felt her loins tensing with sexual excitement. Her thoughts returned to the time seven years ago when she had conquered the body that stood so proud and strong at the podium. She found her eyes scanning Phobe, taking in every gorgeous detail. Did she still have the strength, the sexual power and control, needed to conquer this beautiful blonde bitch again? Was she powerful enough to meet the challenge of the blonde's beautiful body and ravenous sex? Beth did not know, but she was sure – half-terrified, half-overjoyed – that the sexual war she had secretly been seeking was coming right to her. Her tits tensed and her aching pussy tingled with excitement. If it turned out that Phoebe wanted a sex war, then that was what she would get.
Part II
The reception after the official opening was held in the spacious lobby of the new building. Beth did not really want to attend, but part of her responsibility as the vice-administrator was to be attentive to the donors' needs. She and Jim approached Phoebe, both trying to look as relaxed as possible, but both apprehensive about what might happen. Beth was not surprised to feel a deep sexual tension balling up in her stomach, just above her groin.
Phoebe saw them coming and smiled like the proverbial cat with the canary.
"Jim! Beth!," she called out, smiling widely and opening her arms. She moved forward and wrapped her arms around Jim's neck and pressed her massive tits hard into his chest. She pushed the rest of her body far too close to Jim's body, sliding her muscled thigh up between his legs, and planted a gentle, sensual kiss on his lips. "It is so good to see you!" she breathed in his ear, then leaned back from Jim and stared deeply, meaningfully into his eyes. To Beth's hurt and anger, Jim did not seem to be shying away from this intimate contact, but stared back with a hunger that he could not hide. He caught himself and looked away with embarrassment, but it was too late. It was clear that he desired Phoebe, and he had let her see this.
Beth had to restrain herself from sinking her claws into Phoebe's blonde hair and pulling the bitch away from her husband. Now, with a triumphant smile, Phoebe peeled herself away from Jim and turned to Beth.
"And Beth! So good to see you, too." Phoebe grabbed the hand that Beth had extended and pulled the brunette beauty into a close hug, pressing cheek to cheek. The impact of their luscious, buxom bodies was sudden and shocking. The women's firm, equally proportioned chests suddenly crushed tight. Meaty tits pulsed and Beth couldn't help but release a gasp of sudden pleasure as the sexual tension in her lower abdomen flowed intensely into her crotch. Her pussy lubricated, moistening her thong. Even as Beth gasped, she heard a similar cry from Phoebe, whose mouth was close to Beth's ear. Phoebe's gasp trailed into a low moan. The women felt their nipples harden against each other, and grow rigid with tension and pleasure. They felt their exposed breastflesh push tight and the skin of their bare thighs slide with smooth friction. Beth couldn't help but close her eyes in response to the sudden sexual sensations rippling through her body, and she let loose a small moan of her own. Involuntarily, her hands gripped Phoebe's hips. For a tiny moment, the two beautiful women clung together, locked in their own small, sensual world, their voluptuous forms pushed tight, sexual arousal flowing between their gorgeous bodies like a livewire. Phoebe pulled back her head, her tits still pushed tight to Beth's equal pair. Breathing quickly, she looked deeply into Beth's eyes. Beth returned the gaze and both women shared a look of raw hatred and lust that warmed their wet pussies and sent a deep shudder of longing through their beautiful bodies. Phoebe did not say anything, but she moistened her red lips with her tongue. Beth found herself returning the gesture.
After a moment, the women separated, though Phoebe still stood uncomfortably close, her jutting nipples only centimeters from Beth's hard nubs. "You're looking good, Beth,"she said, her voice dripping with contempt. "A little older, of course, but the last time I saw you was almost seven years ago. How is married life treating you?"
"Just fine, Phoebe," said Beth, barely able to keep her voice from snarling with hate. "And how are you doing? Any special person in your life? Or are you still all alone?"
"Oh, a few, over the years," the blonde beauty responded, with a toss of her head. "But no one right now. If you know of anyone who might be interested in a gorgeous, blonde and very rich woman, let me know." She smiled coldly, and Beth returned the smile. The women's eyes were locked and glaring with hate. The sexual tension between them was thick and hot.
With a last flirtatious glance and smile at Jim, Phoebe moved on to accept congratulations and gratitude from other people in the crowd of well-wishers. But the gauntlet had been thrown down. The battle Beth and Phoebe had started long ago was now on again. Beth could not suppress a shudder of pure lust. She struggled to control her feelings. But the sexual beast inside of her, the secret part that loved fucking and dominating other women, had been starved for far too long. Now it was fully awake and was ravenous with hunger. As much as Beth fought against it, she wanted this confrontation with Phoebe very, very badly. And, clearly, Phoebe wanted it too.
Jim had watched this entire exchange with a worried look on his face, but he was also very turned on. He had seen the heat of the two women's encounter, he knew the history of their sexual rivalry. Beth had entertained and aroused him many nights with the erotic details of her battle with Phoebe. He knew that the women were, quite possibly, preparing to enter another sexual conflict over him. Jim found the idea of women fighting each other sexually to be enormously appealing, and he was thoroughly aroused, now sporting an erection that he was trying hard to conceal. Beth glared at him, then smiled mischievously. She walked up to him seductively, her hips swaying with promise, pulled him close, and rubbed her voluptuous body into his, paying special attention to the protrusion from his crotch. She whispered in his ear. "When I get you home, I'm going to fuck your brains out, Dr. Carrington. Would you like that?"
"God, yes," he moaned at her. His erection was now embarrassingly large, and he held his wife close, in part, to conceal his enormous arousal.
"Yes, I can tell," Beth murmured seductively in his ear. Over his shoulder, she saw that Phoebe had noticed her interaction with Jim. Beth exchanged murderous gazes with the blonde then said to Jim "Let's leave now. I don't want to wait any more."
He agreed eagerly and they quickly left the reception, Phoebe's glare following them out. Beth grinned triumphantly, over her shoulder, at her enemy, but her smile faded quickly on the ride home. She was angry at Jim for his obvious attraction to Phoebe, but she also knew that he was Phoebe's target, and she planned to do everything she could to keep him away from the blonde.
That night, Beth fucked Jim harder than she had in years. She rode him until he exploded inside of her multiple times, she rubbed her burning tits into his chest, she squeezed his throbbing member with her deep sex muscles until he cried out with pleasure, she sucked his cock and teased his loins and did everything to him that she could imagine, then did it again. Beth drove Jim's cock into her core, her lust and passion fueled by her anger at her husband and her burning rage at Phoebe. As she took him all the way inside of her, she knew that she was trying to scratch the intense sexual itch that Phoebe's return had created deep in her body. But it was no use. Still, Beth kept riding Jim and demanding the same from him in turn. By the time she was finished, he was too exhausted and satisfied to move.
Beth collapsed beside him and, slick with sweat and their shared juices, stretched out her magnificent body like a cat, purring in satisfaction. "Don't ever forget, baby," she panted in Jim's ear. "Phoebe will never fuck you like that. Never."
"I know, darling," Jim managed to groan. He was almost unconscious from the ecstatic ordeal that his wife had just put him through and he finally collapsed into a spent sleep. But his dreams were haunted by Phoebe's shining blue eyes and the feeling of her meaty, hard-nippled tits pressed into his chest, her expressions of lust, and his imaginative images of what it must have been like when his beautiful wife and his beautiful ex-fiancee had fought to the bitter end over him almost seven years before.
Beth watched her husband for a while, then rolled over onto her back. She stared at the dark ceiling for a few moments, then carefully reached down with her right hand and cupped her pussy, the narrow, carefully-shaven strip of pubic hair that jutted up from the crown of her pussy resting in her palm. After a moment, she spread her cunt lips. Her middle finger began to work against her tired clit, which soon sprang back to life. She remembered Phoebe masturbating her in their earlier duel and she groaned, quietly, her levels of arousal building. She remembered the feeling of Phoebe's hot, sweaty body rubbing and wriggling against hers, the delicious sensation of the blonde's hot, slippery cunt sliding into her own pussy, their slick cunt lips kissing and gliding, their juicy labia melting together, their hard clits joined in mutual ecstasy. Beth writhed, her body rigid with tension as she struggled to control herself, her teeth gritted as she fought to keep from crying out. Jim was probably too exhausted to wake, but she did not want him to see her pleasuring herself, at least not this time. Finally, moaning with joy, a delicious orgasm took her. She bucked her hips, then held herself as straight as a board as the orgasm pulsed through her straining muscles. She wanted Phoebe. She could feel it, she could not deny it. She wanted an all-out sex war with the blonde whore. She wanted to break the bitch again but, even more, she wanted the incomparable sensations of fucking that gorgeous tanned body, of feeling Phoebe's hot flesh sliding and writhing against her own. Beth collapsed on the bed with a gasping groan and, finally, slept. Momentarily, at least, she was sexually satisfied, but her dreams were plagued by her unspoken desires and the heat deep in her womanly core continued to grow ever hotter.
Over the next few weeks, life in the hospital for Beth and Jim became increasingly difficult. At first, little changed and they hardly ever saw Phoebe. Then word came down from the administrator's office that Jim's application to be named chief of surgery was not as convincing as he had thought. He was not denied the job, but it was made clear to him that the administration, under pressure from the board, had reconsidered and now wanted to look at other applicants more carefully. This development added considerably to the stress at home. Beth and Jim were certain that Phoebe had a hand in these developments, but neither talked to the other about their feelings. At some level, Beth feared that Jim was already thinking that he could have been married to Phoebe, the beautiful blonde bombshell. Now, she was afraid that his marriage to her might be threatening his career.
Beth expected an attack on her position to follow, but nothing happened. Still, apprehension about what might happen next began to affect Beth's work and further added to the tension at home. Beth occasionally saw Phoebe around the hospital, usually trailing a line of administrators and board members. When Phoebe noticed Beth, she would direct a smug smile or a cool glare at her brunette nemesis, but little else. Then, four weeks after the dedication of the new wing, the chief administrator approached Beth and asked that she meet with Phoebe to bring the new board member up to date on the financial and medical issues facing the institution. Apparently, Phoebe had suggested the meeting herself. At first, Beth considered rejecting the request. But she had no good reason to do so and, really, she did not want Phoebe to believe that she was intimidated. Besides, she knew that a confrontation with Phoebe was inevitable. Dealing with her sooner rather than later seemed the best idea.
These were all good reasons but, secretly, Beth admitted to herself that she really wanted to confront Phoebe again in private, and in the most intimate ways possible. Beth was still struggling with the idea that indulging her sexual urges would make her a bad wife and would encourage a perversion that she should not be feeding. But, Phoebe had insinuated herself back into Beth's life with Jim – didn't this give her the right, even the need, to deal with the blonde whore woman-to-woman? Whatever the answer, Beth decided that the matter was out of her hands. If Phoebe wanted to confront her sex to sex, she would have no choice but to accept the challenge. If that just happened to accord with her own desires, well, that was just a fortuitous circumstance. Beth had her secretary call Phoebe's secretary and schedule an appointment to meet the following week at Beth's office.
As the meeting approached, Beth found it harder and harder to ignore the erotic drives of her own sex. She frequently caught herself daydreaming about Phoebe's beautiful, tanned body. She pulled up the blackmail photos that she had taken of Phoebe's nude, defeated body after their previous sexfight and studied the other woman's magnificent form with a heat and a fervor that unsettled her. The sexual tension deep in her pussy continued to grow until, the day of the meeting, she had to fight back an unbelievable sense of arousal and sexual anticipation. She felt like a wild animal, enraged by a primal challenge to its territory. But instead of fighting with teeth and claws, she and Phoebe would fight with tits and clits, tongues and pussies.
The morning of the meeting, she dressed as if she were planning an afternoon liaison. She pulled on a tiny white thong, she slid into a tight mini-skirt, she left her long legs bare, and she pulled on a white blouse with a plunging neckline. She decided to go bra-less, covering herself with a dark business jacket. She had not told Jim about the planned meeting with Phoebe. She did not need him thinking about the blonde any more than – Beth suspected – he already did. Maybe she would tell him about it later.
The 2 o'clock appointment finally arrived. Beth sat in her office, trying hard to work, her body tense with anticipation of the meeting to come. Phoebe, not surprisingly, kept her waiting. Finally, at 2:15, her secretary buzzed to let her know that Ms. Harcourt had arrived.
"Show her in, please," Beth said to her secretary, then rose from behind her desk and went to stand beside the small meeting table in the corner of the room. She had set out some documents on the table pertaining to the hospital's administration, but she doubted they would be looking at them.
Phoebe swept into the room imperiously. She was beautiful and sexy, her long blonde hair cascading down her back, her tanned legs bare and endless in 3-inch stilettos. She was wearing a dark green business jacket and a black mini-skirt. Beth noted the similarities in how they were dressed. She would not be surprised if the blonde was bra-less too. Phoebe practically radiated sexual power and Beth struggled not to be intimidated. She reminded herself that the last time she had faced this woman cunt to cunt she had proven herself the better woman. A part of her was not intimidated at all, but rather thrilled to the challenge and became even hornier.
"Beth!," Phoebe smiled like a shark. "You look so wonderful. I've been looking forward to our meeting."
"Thank you, Phoebe" Beth replied. "I've been looking forward to this too. It's always good to help new board members understand how we do things around here." She motioned Phoebe to a chair at the table and, as the beautiful blonde sat and crossed her bronzed legs, Beth addressed her secretary.
"Rhonda," Beth said. "Please see to it that Ms. Harcourt and I are undisturbed."
"Yes, Mrs. Carrington," the young woman replied. Beth noted, with satisfaction, the effect of her name on Phoebe. For a moment, the blonde's mask slipped and a look of raw fury and humiliation peeked through. Then the mask was back in place. However,
as soon as Beth's secretary left, the two old enemies let the façade of civility crumble.
Beth sat across from Phoebe and coldly regarded her enemy. Phoebe stared back, no longer making any effort to hide her hostility. Then, she smiled, leaned forward in her chair and removed her jacket. As Beth suspected, Phoebe was bra-less and her hard brown nipples stretched the thin cloth of her blouse. Beth shrugged off her jacket, allowing her own tits to rise to the occasion. The two women sat regarding each other, letting their eyes feast on the other's formidable body, running over jutting nipples and round breasts, deep cleavages and long, muscular legs, red lips and perfect hair. Finally, Beth broke the silence.
"I'll make this simple, you bitch. I have photos of you with your cunt wide open and your tits exposed to the world. If you don't leave Jim and me alone, if you don't stop interfering in his career and trying to sabotage our marriage, those pictures will find their way to every important person in this hospital and this city."
Phoebe smiled serenely. "Go ahead. Photos can be doctored. Besides, if the worst you've got on me is that I'm naked, then there are lots of photos back in Europe that show the same thing. I used to enjoy going to the beach, after all."
Beth paused, a bit taken aback, but secretly happy that this opening gambit had failed. "What do you want, you bitch?" she asked, conversationally.
Phoebe smiled. "I want what is mine, cunt," she replied. "I want Jim back and I want you gone." She leaned back in her chair, letting her blouse stretch tight over the voluminous mounds of her breasts, her sharp nipples cutting into the cloth. "Obviously, I don't need his money anymore, but that doesn't change the fact that he promised himself to me. You stole him. I'll get him back and I want you to pay for stealing him. And I want you to pay for humiliating me." She said this last part with a glint of fury in her eye, a level of rage that was not present even when she discussed getting Jim. Beth noted this, too, with satisfaction.
Beth smiled. "You're as crazy as you ever were, you retarded cunt. Having money doesn't make you any less sick and demented. Jim is mine now and you're not enough of a woman to take him away from me. And if you try, you'll find that fucking you senseless is the least of the ways in which I can humiliate you."
Phoebe rose from her chair and, putting her hands on the table, leaned across it. Her formidable tits hung down, swaying beneath the open blouse. Her v-neck allowed a full view of her swinging tits, right down to the tight brown nipples.
"So, I'm not enough of a woman, hm? Why don't we find out if that's true, slut," Phoebe hissed, her eyes blazing with hate, lust and passion.
Beth rose up, and leaned across the table towards Phoebe, until they were nose to nose. Hot breath panted between the two women, both of whom were suddenly very excited and aroused. Beth's massive breasts also swung free, rocking with her sudden motion. Her nipples were so hard with arousal that they hurt. "Anytime and anyplace, you whore," Beth breathed at Phoebe.
Their lips only centimeters apart, the two gorgeous women glared hatefully into the other's beautiful eyes, lost in their mutual animosity and their shared lust. Beth could see in Phoebe's blue orbs the enormous hunger and sexual desire that the blonde was barely holding back. With a sick thrill, Beth realized that Phoebe wanted Beth just as badly as Beth wanted her. Beth could not resist. She leaned forward, just a little further, and suddenly her soft lips were touching Phoebe's and, a moment later, with groans of passion and desire, the women had locked their mouths together, their tongues invading each other's mouths, their hot lips melting together. Within their sealed mouths, their tongues lapped at each other. The enraged women staggered away from the table, accidentally knocking it over as they struggled. Still locked in their passionate kiss, Phoebe and Beth wrapped their arms around the other's body and squeezed tight. Their hard tits crushed into one, separated only by their thin blouses, their stiff nipples rubbed at each other through the intervening layers of cloth. In their locked mouths, the two women groaned and cried out as deep pleasure burned up from their throbbing tits. The women staggered into a bookshelf, then lurched to the center of the room, crushing each other tight, kissing passionately, each trying to devour and overwhelm the other with her teeth and tongue. They groaned with lust and overwhelming need, they pumped their tits together even through their clothing. The heat between their legs was like an inferno of lust and both women dimly felt hot liquids saturating their tight thongs.
Beth felt Phoebe pulling at her blouse, and, as if she was another person, she felt her own hands ripping at Phoebe's clothing, trying to pull off the blonde's skirt to get at her thong. A part of her mind calculating, trying to figure out the best way to force the blonde to the ground, spread her legs, and mash their hot, hungry cunts into one. The sexual beast inside of her was raging, demanding to be let out to go at Phoebe's equally ravenous sex. Beth was overwhelmed by lust, by the desire to rub her hot, steaming flesh into Phoebe's voluptuous body and master the bitch. Phoebe was, clearly, possessed of exactly the same desire. They slammed together, bare legs wrapping around each other, muscled thighs jerking up into hot, wet crotches. The battling women, still joined in a passionate, tongue-twisting kiss, tottered precariously on their high heels as they fought for dominance. They slapped their bodies together once, twice, then Beth sank her fingers into Phoebe's blonde locks and pulled the bitch back out of their vicious liplock. Phoebe instantly retaliated and, for a moment, the women jerked around the room, knocking over objects, both pulling savagely at the other's hair, their breath coming in panting gasps.
"You…fucking…whore," Phoebe groaned, as she reached up with her free right hand and sank her fingers and claws into Beth's massive left tit, squeezing it tight even through Beth's blouse. Beth gritted her teeth to resist screaming out and immediately retaliated, slipping her right hand inside Phoebe's shirt, which was now gaping open, and sinking her own claws into Phoebe's tender tit. Groaning, snarling with rage and pain, the two beauties mauled each other's breasts until, with a cry, they pushed each other away, both seeking relief from the agony.
Panting, tits heaving and hair disheveled, the women regarded each other from opposite sides of the room. Phoebe's shirt was gaping open, her massive tits hanging out. Beth's shirt was torn but still concealing at least some of her huge mammaries.. Their skirts were riding up, and their inner thighs were moist with cunt juice that had trickled down from their soaking thongs and wet pussies. Glaring at each other, both women kicked off their shoes. Barefoot, they began to approach each other, Phoebe reaching up to start slipping off her blouse, Beth beginning to undo the remaining buttons on her shirt. The two women saw nothing but each other and their mutual desire to fuck the other's body until they both learned who, after almost seven years, had the better cunt.
Before they could reach each other, however, there came a timid knock at the door. "Mrs. Carrington?" called Beth's secretary, Rhonda. "Uh, is everything all right in there, ma'am?"
Beth looked around and suddenly realized that she and Phoebe had been making a lot of noise. They had barely started fighting and, already, the meeting table and its contents were knocked over, the contents of the wastebacket were scattered over the floor and a number of knick-knacks had fallen to the ground off of some of the bookshelves that the two battling Amazons had jostled in the course of their struggle.
Beth and Phoebe glared at each other, but both stopped. They realized that they could not continue their fight here. It was too public, and what they wanted to do to each other would take uninterrupted time and a private place.
"It's alright, Rhonda," Beth called out. "I just dropped some files. Nothing to worry about."
"OK," the secretary answered, her voice betraying her uncertainty. But she knew better than to question her boss, so she returned to her desk.
"Wherever you want to continue this is fine with me. Just name the place," Beth murmured to Phoebe. Her body was raging with desire and she could not bear the idea of letting Phoebe walk away from here without going tit to tit and cunt to cunt with the blonde whore. She could see the same intense desire raging in Phoebe's eyes. But, with a savage grin, Phoebe shook her head.
"No," the blonde said. "We'll pick this up some other time. When we don't have to worry about being disturbed. The things I plan to do to that hot cunt of yours will take a lot of time." The women glared spitefully at each other, but they slowly backed away from their confrontation. Phoebe tucked in her blouse and straightened her skirt. She picked up her purse from the floor and pulled out a hand mirror in which to reapply her lipstick. She used a brush to quickly tidy her messy hair. She pulled on her business suit jacket, using it to hold her blouse closed at the waist and conceal the fact that most of the buttons on her shirt were now missing. Her massive cleavage was still proudly displayed. Finally, she pulled on her discarded stilettos.
As Phoebe repaired herself, Beth pulled her purse out from behind her desk and did the same. Soon, both women were presentable. Dressed in her unbuttoned business jacket, hands on her hips, Beth approached Phoebe.
"Well, Ms. Harcourt, it was good to see you again. Let's continue our discussion somewhere else as soon as possible."
Phoebe smiled coldly. "Thank you, Beth." (She refused to call Beth "Mrs. Carrington", something that the brunette noted with grim satisfaction). "I'll be in touch very soon. Maybe when you least expect it."
Beth pushed closer, until her hard nipples were pressing and throbbing into Phoebe's nips. Phoebe pushed back, and both women felt the heat rise inside of them again. Nose to nose, panting slightly, they glared into each other's eyes, letting each other see the mutual hate and unbearable lust and need that fed their desire to destroy each other. Very gently, turning her head to slide her nose by Beth's, Phoebe kissed Beth softly on the lips. The women touched tongues. Beth felt the tension in her cunt and barely kept from moaning. They were torturing each other with lust, and Beth would not be the first to show weakness. They broke the kiss, licking at each other's lips carefully. They stood with their eyes half-closed, their mouths slightly open, panting into each other, exchanging hot breath, tantalizing each other. Then, with a look promising much more to come, Phoebe turned away, making sure to flick her hard nipples across Beth's as she did. She opened the door, then looked back at Beth one final time.
"See you soon, Beth," Phoebe said, with a cheerful grin. "You cunt," she mouthed silently.
"I hope so, Phoebe," Beth replied, mouthing "slut" as her silent farewell.
After Phoebe left, Beth returned to her desk and felt the raging heat of her body. She had revealed to Phoebe how much she wanted another sexual confrontation. But then Phoebe had done the same to her. Beth felt a sick erotic thrill course through her. Both of them, she realized, were boiling over with lust for the other. Their mutual desire to fuck and humiliate each other was greater than anything, any passion, that Beth had ever felt. She could not wait for her next encounter with Phoebe.
The next day, Beth was heading on her way to a meeting in the new wing of the hospital when she received an urgent message on her Blackberry to go to Jim's office. She assumed that the message was sent by his secretary. As she approached his office, though, she noted that his secretary was absent from her usual spot. "That's odd," she thought to herself. She gave a perfunctory knock on the door to the office, then walked in. After all, Jim had asked to see her, so he had to be expecting her. What she saw stopped her in her tracks.
Jim was leaning against his desk, his pants and underwear down around his ankles, his thick cock fully aroused and completely enveloped by Phoebe's gorgeous mouth. Phoebe was fully dressed in a thin white blouse, which revealed an alluring mountain of deep cleavage, and a short black skirt. She was kneeling, her feet in her trademark 3-inch stilettos. She was tightly gripping Jim's engorged cock, working the enormous shaft with her hand even as her head moved back and forth on the shaft, covering it in spit, as she sucked and nibbled at the sensitive flesh.
Jim's facial expression was a fascinating combination of sheer terror as he watched his wife walk in the door and absolute ecstasy as he found himself expertly sucked by his ex-fiance. "Oh God," he groaned, whether out of fear or pleasure, it was hard to say. Jim convulsed in climax only a moment after Beth entered the room. Husband and wife locked eyes as Jim went off. Beth watched her husband of seven years pleasured to the point of orgasm by her greatest, most bitter enemy. Jim groaned and shuddered as he came, Phoebe continuing to work his shaft until every drop of cum was spent. Phoebe swallowed the cum, then sucked all the way up Jim's cock, nibbling at the head, before she leaned back from Jim's crotch and, licking her lips, gave Beth a smug smile. "Oh Beth," she said sweetly, "we were just talking about you."
Beth, who had been watching this horrific scene in shocked silence, exploded. "You fucking bastard," she hissed at her husband. Jim, already as pale as a sheet, blanched even further. "B-B-Beth," he stuttered, trying to come up with anything to say to make the situation better.
Phoebe had risen to her feet and was now standing slightly off to the side, wiping her lips with a handkerchief and enjoying her handiwork. Her hard nipples pierced the white of her blouse.. "Oh, don't blame him too much, Beth," she said, gloating. "He's just a man. He has so little self-control. Besides, he's tired of you. After seven years, he wants a real woman to suck him and fuck him."
Beth turned on her enemy, sheer hate blazing from her eyes. She crouched down, her hands claws, fully prepared to tear Phoebe to pieces. "You filthy little cunt," she snarled. "We both know which of us is the real woman here. I proved that seven years ago. And I'm going to do it again, right now!!"
Phoebe also entered a crouch, and her beautiful face was suddenly contorted with hate and rage. "You fucking bitch," she growled. "You got lucky seven years ago. Let's see how long you last now!"
Before the two spitting she-cats could leap at each other, Jim stepped in. He had pulled up his pants by now and knew that he had to intercede. He knew both women and he was sure that if they started fighting here neither would stop until the other was destroyed. It would be ruinous for all of them if his wife and his ex-fiance destroyed his office in a violent physical and sexual struggle. There was no way he could contain such a fight if it started and he and his family would be embarrassed in front of the whole hospital – hell, the whole city ( or at least anyone who mattered in their social circles). He suspected that neither Beth nor Phoebe would particularly care so long as one could destroy the other, but Jim had to care.
He moved quickly behind Beth and wrapped her in his arms. She grunted in surprise, then shrieked in fury when she realized what he was doing. "Get out of here, Phoebe!," Jim shouted. "NOW!!"
Beth screamed and hissed and struggled to free herself. "You dirty bastard!!," she screamed. "You're siding with her??!"
Phoebe paused in the doorway, a smile of triumph and amusement on her face. "I'll see the two of you around," she said calmly. "Jim, I'll stop by some other time – maybe we can have another "conversation". Catch up on old times. Beth, give me a call and we'll get together to talk… you know, hospital business, maybe some girl stuff. You can tell me how your marriage is going. And we're all going to have to talk about where you two see your future with this hospital." With a final, vicious smile, she turned and walked out the door.
Beth restrained herself. Her fury was overwhelming, but she would not make more of a scene. She was going to get Phoebe, she was going to call the blonde cunt, set up a meeting, and then the two of them would go at each other with everything that they had. In the meantime, she had an unfaithful husband to deal with.
"Let go of me, Jim," she said quietly. He paused, then did as she asked. She turned to stare at him, looking deeply into his eyes. He could not hold her gaze. "Look at me, Jim," she said to him. He looked up to meet her eyes.
Beth slapped him so hard that his face felt like it had been set on fire. His head whipped around and he tasted blood. Then she spoke, in a very calm voice.
"We are going to go home and discuss this. I am not going to blame you too much. But I want you to know: you betrayed me with the worst possible person, and I won't forget that anytime soon. I am going to destroy Phoebe for this. But if you ever betray me again, I will do things to you and whatever slut you fuck that you will never, ever forget."
Jim looked at his wife, genuine fear in his eyes. He was grateful that she was not talking about divorce. But he suspected that the only reason she wasn't was because she would never give Phoebe that satisfaction. But she was deeply hurt by his actions, and she was going to make sure that he shared that pain.
"Beth, I'm sorry," was all he could say. She looked at him with rage and contempt, hiding the deep hurt.
"Be home by 6 today," was all she said.
As she walked to the meeting she had been lured away from, Beth felt strangely calm. She had known that this was coming, after all. Beth had hoped that she would be able to deal with Phoebe before the blonde got to her husband, but she had known that was not likely. Phoebe just had too many opportunities to access Jim and Jim was simply too restless after seven years of marriage to seriously resist the advances of a woman as beautiful and sexually aggressive as Phoebe, a woman who was not just unafraid of Beth but actually looking for ways to provoke her. But now that the first shot had been fired, Beth felt better. The war with Phoebe had really, truly begun. It was only a matter now of making the call, to figure out where and when to meet, and then the two women could do to each other what they were both longing to do. Beth smiled as a pulse of pure, erotic tension rippled through her body. She was going to enjoy destroying Phoebe so, so much. She was going to pit her steaming cunt and her powerful tits against those of the beautiful blonde slut and ride the whore – and be ridden in turn – until one of them emerged as the alpha bitch. She could hardly wait.
Part III
Phoebe Harcourt roared up to her new home in her new BMW roadster, excited, satisfied and almost burning up with anticipation. She had done it – she had managed to coordinate her assault on Beth and Jim perfectly. She had been thinking about carrying things out further and longer, maybe actually getting Jim into bed a few times before she lured Beth into a confrontation. But she had not wanted to wait. Ever since she had encountered Beth at the dedication ceremony, she had been boiling with desire, with the need to get at the other woman. The confrontation in Beth's office the day before had simply made it absolutely imperative that she engage Beth in an all-out fuckfight as soon as she could. She had waited seven years for this, but she had been in Europe for all of that time. Now that she was back in the city, knowing that Beth was so close was driving her crazy with lust and hate – maybe, she had to admit, even more lust than hate.
Phoebe parked the car in the crescent driveway in front of the house and bounded in the front door. The house was brand new, and its style reflected her expensive tastes. Right now, it did not have any servants – the maid service came in once a week. This was perfect for Phoebe, who treasured her privacy. Phoebe kicked off her spike heels then padded up the hardwood spiral staircase to the upper floor and her bedroom. She stripped as she walked and had soon peeled down to her underwear. She started the tub going in the main bedroom ensuite, then returned to the bedroom to continue undressing. She stripped off her bra, her giant tits bouncing deliciously, shimmied out of her thong, then returned to the ensuite. She sat on the side of the tub to roll down her sheer stockings, then she lowered herself into the steaming whirlpool tub and relaxed. As her body softened in the hot, swirling water, her mind drifted, but the sexual excitement pulsing in her groin and aching in her tits kept bringing her back.
In the years since Phoebe had left the city in the wake of her catastrophic defeat by Beth, she had gone through many sexual partners. More importantly, she had taken up sexfighting other women as a favorite pastime. She had always been good at sexfighting, but since losing to Beth, she had sought to increase her skill. Now, after years of training, she was very, very good. She particularly enjoyed fucking and humiliating brunette beauties who shared her height and build. Phoebe had no illusions about this; in her mind, she was fighting Beth, preparing and practicing for the time when she would be able to take her revenge.
Phoebe still remembered vividly the day of Beth's wedding to Jim, when she and the brown-haired bitch had fought a wild, erotic battle in the basement of the hall where the wedding was held. She looked back on that day with rage and humiliation. Beth had fucked her into unconsciousness, forcing her body to accept more pleasure than it could stand. She remembered her absolute disbelief as she realized that she had lost the pussyfight, that she was being fucked out of her mind by the woman who was taking Jim, the man who rightfully belonged to her. But she could not stop it. After Beth had forced the first incredible orgasm from Phoebe, she had then proceeded to fuck Phoebe again, forcing the blonde beauty into a complete and abject surrender. That will never happen again, Phoebe swore to herself. But she also remembered the delicious, incomparably erotic feelings of her body locked to Beth's beautiful form, of their cunts wrestling together, the absolute bliss of the final clit to clit fuck. For seven years, her erotic energy had been focused on avenging herself on Beth. But her body also craved a reprise of the incredible pleasure that Beth had forced on her. Phoebe had sought this with other people, men and women, but, despite many delicious sexual encounters and vicious fuckfights, she had never been quite able to recreate the same level of erotic enjoyment. She suspected that it was only with Beth that she could find the right combination of hate and lust needed to bring her to sexual nirvana. She despised the fact that she had experienced the best fuck of her life with the woman she hated most, but she was also strangely excited and attracted by that same reality.
A bell rang, rousing Phoebe from her reverie. She picked up a watersafe phone by the tub.
"Tell me where and when you want to meet, you bitch," said Beth at the other end of the line.
Phoebe smiled, her stomach and pussy tightening with lust and excitement. She savoured the moment, then responded. "Beth, how nice of you to call. I think I'm free Friday night. Why don't you come out to my place, around 8? Do you know where I live?"
"Yes. Knowing the home addresses of the hospital's directors is part of my job. I'll be there," Beth replied. She paused. "We're going to settle this, Phoebe," she said, in a low, dangerous voice. "You're going to pay for trying to ruin my marriage."
Phoebe replied with an equally dangerous growl. "You don't have much of a marriage if your husband was so easy to fuck, bitch. Be here on Friday. We'll see if your flabby body can really defend what you stole from me."
The two women hung up on each other. Beth sat for awhile, sexual heat rippling through her body. The sexual tension, however, could not distract her from Phoebe's words. The blonde bitch was right. Beth's marriage was in trouble. Jim had proven far too vulnerable to Phoebe's advances. Beth knew that the foundation of trust needed to support their marriage was crumbling. She was not losing Jim without a fight, she decided. But first, she had to get rid of Phoebe. So long as the blonde bitch was there, lurking around the edges, tempting Jim and challenging Beth's womanhood, their marriage could never be safe.
Even as Beth reached these conclusions, however, she could not deny the intense sexual heat rolling through her erogenous zones. Her desire to destroy Phoebe, to lock up with the blonde in the most intimate ways possible, to fuck the bitch until they both exploded, had very little to do with Jim. Phoebe had challenged her as a woman, and she needed to meet that challenge. Her entire body, every inch of her womanhood, cried out for the opportunity to meet and break Phoebe, woman to woman. There were three days until she met Phoebe. She knew that the time would not pass quickly.
That Friday night, Beth pulled up to the gate of Phoebe's house in her Mercedes convertible. She buzzed at the gate and, a moment later, it opened soundlessly. She drove up the curved driveway, butterflies in her stomach, tension in her chest and throat, and a deep, persistent, and growing heat in her loins. Her tits ached, her nipples rigid with tension and lust. She knew that what she had secretly wanted for seven years was about to happen.
She parked the car just behind Phoebe's BMW and stepped out of the vehicle. Her left leg swung out, a high-heeled pump on her perfect foot. She climbed out of the car. She wore a short raincoat that was buttoned halfway up her chest, and stopped a quarter of the way down her thigh, barely covering her pussy, the upward curve of her beautiful ass almost visible. Her long legs were naked and her formidable breasts, barely supported by an abbreviated black bra, pushed at the open collar of her coat, allowing an impressive display of cleavage.
As she stepped on to the front stoop, the door opened. Phoebe was standing there, wearing a short black robe, tied at the waist, but open all the way down her torso to the knot of the sash. Her tan flesh filled the broad "V" of the robe, her massive tits bulging out, her round, taut boobs pushing the robe far out on her chest. Her legs were long, tan, beautifully muscled and completely bare, and set off in three inch spike heels. She crossed her delectable legs at the ankles and leaned against the open door, smiling smugly at Beth.
"I'm glad that you could make it, Beth," Phoebe said, very politely. "Please come in."
Beth smiled grimly. "I'm happy to be here, Phoebe," she replied. Beth walked up to the door, and Phoebe stepped aside to let her in. Beth shuddered as she crossed the threshold. She had finally entered her enemy's lair and the next time she crossed the threshold, it would either be as a victor against her most dangerous foe, or as a woman humbled and mastered by the sex of another.
Beth was immediately impressed by the house. The entry hall was huge, and opened immediately on to a sparsely, but expensively, furnished living room and the semi-spiral grand staircase that led to the upper floors. Beth glanced around, then turned to face Phoebe, who had closed and locked the door and now stood, hands on her voluptuous hips, facing Beth. Beth mirrored the other woman's position and, for a minute, they stood confronting each other, their eyes locked, the raw sexual tension between them a palpable force. Beth felt the heat in every erogenous zone of her body. She could not remember being more tense or more aroused.
Phoebe finally spoke, her voice low and seductive. "Here is the deal. You against me, woman to woman, cunt to cunt, clit to clit, tit to tit. No time limits, no limits on orgasms. We go all night, or however long it takes. Whoever ends up dominating the other is the winner. If I win, then Jim is fair game. You will acknowledge that I am the better woman and you will let me use your husband for my own satisfaction. I don't care if you remain married to him, though I don't expect your marriage to last long after that."
Beth snorted. Even with their problems, she doubted that Jim would agree to be traded like a piece of meat. But she had no intention of letting Phoebe set the terms of this battle.
"I don't think so, cunt," Beth replied. "You tried to use your filthy body to take my husband away from me. I'm going to fuck you blind for that, then you are going to keep away from me and Jim. If you don't, I'll fuck you again until you can't stand. And that will be just the start."
Phoebe smiled. "If that's the way you want it, bitch. But you're awfully snotty for a woman in your position. A few words from me, and you and your precious husband may be out on your asses. And then try to find work in this city after that."
Beth felt a pulse of anger and fear. But she was not going to be intimidated by this cunt. "That's the way it's going to be, whore. I'm not here to bargain with you. I'm going to beat your fucking cunt off and you're going to be sorry you ever came back to this city." Beth threw her head back, her nipples taut with tension.
Phoebe nodded and smiled, secretly pleased. "I've waited almost seven years to fuck you senseless for what you did to me, you stinking twat. I'm going to enjoy every minute of it and I plan to take as long as I need to beat every inch of your flabby body."
Beth smiled back. "You know what, Phoebe? I haven't thought about you at all for the past seven years," she lied, "and I think I'll forget you the moment I finish fucking your cunt inside out."
"I think you'll be the one getting your cunt fucked off, you pussylicker," Phoebe breathed, her eyes blazing with anger.
The tension between the two beautiful women grew thicker, the air almost rippled with the sexual heat burning off of their increasingly aroused bodies. With a hateful glare, Phoebe turned and began to climb the spiral staircase.
Beth followed Phoebe up the stairs, towards the blonde's bedroom. Her heart was pounding with excitement, her stomach was tense with apprehension. She was several steps behind Phoebe who, as she walked, slowly stripped. Phoebe opened her robe and let it fall from her shoulders, catching it and trailing it along the floor behind her. Phoebe's ass was bare and exposed, but she was wearing a thong, as indicated by the straps looping over her rounded hips. She was topless. The smooth muscles in her back rippled. Her ass swaying deliciously, Phoebe strolled into the bedroom, and let the flimsy robe drop to the floor just outside the bedroom door.
Beth followed suit. She let her raincoat fall to the ground and then she immediately unhooked her undersized bra. Her DD tits bounced free, her pink nipples hard and sharp. She was wearing a black thong, her spike heels, and nothing else. She followed Phoebe into the bedroom and pushed the door shut behind her.
The room was large, with an entire wall of windows, which were now protected against prying eyes by a sun-filtered blind and the tree-lined back lawn. Against the far wall was a giant-sized, rectangular bed. What Beth quickly noticed was that the ceiling over the bed was mirrored. She snorted when she saw this. Trust Phoebe to be so tacky and vain. Obviously, the blonde cow liked looking at herself, even in bed, even as she was having sex.
The two Amazons confronted each other, looking each other up and down. Beth had to admit that Phoebe was gorgeous, every bit as beautiful as she remembered. The other women's enormous round globes wobbled enticingly, her hips swelled deliciously, her long, muscular legs were perfect. Her large, erect nipples and ridged areola were a light coffee-brown. Phoebe's abdomen was nicely muscled, her navel was deep and tight, and her entire body wore an unbroken, healthy tan. Beth was impressed. The aching need in her cunt grew, tormenting her like an itch left unscratched for far too long.
Phoebe looked Beth over and was reminded of just how stunning the brunette's body really was. Beth had always been her rival in the looks department, but time and conditioning had tightened the brunette slightly. She was just slightly more muscular and better defined than the last time the women had met in combat. Her round tits were the equal of Phoebe's own, with gorgeous pink nipples jutting from large areola. Her muscled belly looked taut and firm, her beautiful legs flowed smoothly from her curving hips. Phoebe felt a thrill of passion run through her. In the seven years that she had waited and prepared for this moment, she had always feared that Beth would let herself go and become far too easy to beat. But the woman before her looked as formidable as she ever had. Phoebe was sure that her eventual victory would be as hard fought and well-earned as she could ever have hoped. She smiled, pure lust lighting her features.
Beth, too, could not keep the lust and excitement out of her eyes. She tried to tell herself she was here to fight for her marriage and her husband, to make this cunt pay for daring to encroach upon her territory. But the prospect of fucking this whore into submission excited her in ways that nothing else ever had. After nearly seven years of abstinence, she was going to have another chance to use her sex to dominate another woman.
"This is about who can outfuck who," Phoebe said, with a smile. "It's not about beating each other up. If you want a catfight, I'm up for that. But I think that we both want to see which of us is the better fuck."
"I fucked you into a coma seven years ago, and I have the pictures to prove it," Beth replied. "And I'll do it again. I have the better cunt. I'm a better fuck –Jim would certainly agree."
"Seven years is a long time," Phoebe replied. "I've learned a lot. And Jim wasn't complaining too much yesterday when I sucked his dick off. Next time, I'll fuck him dry and then ask him which of us is better in bed. Of course, by then, both of us will know the answer to that question."
Phoebe had begun to walk slowly, seductively, towards Beth. Her voice was lower, beginning to hoarsen with arousal. Her giant tits quivered, her nipples were as hard as rocks. She was excited in a way that she had never experienced before. After seven years, she was going to meet Beth again, pussy to pussy and tit to tit. She barely suppressed a groan of lust.
Beth felt incredible erotic tension flowering in her pussy as Phoebe approached. Beth realized that she had been waiting seven years, too, for a chance to resume her battle with Phoebe, and the lust now burning through her body tightened and swelled every inch of her flesh with desire. She began to move toward Phoebe, closing the gap.
The two women paused when their swollen nipples were only a centimeter apart. They gazed lustfully into each other's eyes, their mouths slightly open and wet, their breath coming in short pants of excitement. Beth reached out and placed her hands on Phoebe's beautiful shoulders. She caressed the flawless skin, and marveled in the heat burning off of the tanned beauty. Phoebe reached out and placed her hands on Beth's hips, then gently began stroking, running her fingers along Beth's smooth torso, up to the sides of the brunette's aching tits, which she stroked gently, forcing a gasp of lust from Beth. Beth ran her hands along Phoebe's burning body, running her open palms along the blonde's flat, muscled abdomen and up to her heavy tits. The two women cupped the other's tits at the same time. They caressed each other's heavy globes, playing with the sharp nipples, squeezing and pressing, sinking their fingers into the taut, burning flesh. They lifted the other's tits, pushing the massive globes up, squeezing, then letting them fall and bounce. Beth and Phoebe moaned as they handled each other, their breath came in panting gasps, their cries of pleasure becoming more intense as the fondling continued. They stared into each other's eyes, watching for signs of weakness, looking for indications that they were inflicting more pleasure on the other than she could take. They continued to fondle and massage each other's tits for several more minutes. Beth's pussy was leaking like a sieve by this point, her thong soaked through, pussy juice dribbling down her inner thighs. Her crotch was aching with need. But she simply allowed the pleasure and tension to build, knowing that she would soon be doing far more intimate and erotic things with Phoebe, and her body would need to tolerate it. Phoebe's thong, too, was soaked with her pussy juices. Her entire body was tense with lust.
Beth seized Phoebe's hands with her own and pulled them away from her breasts. Holding their arms apart, Beth lined up her nipples with Phoebe's nips and stepped forward, pressing their tits together. "Aaaah," Beth groaned with delight as her naked tits met Phoebe's again for the first time in years. "Nnngh," Phoebe replied, rejoicing in the mashing of their heavy tits. The women's overheated, aching nipples settled firmly against each other and Phoebe and Beth quickly wrapped their arms around each other's naked backs and squeezed hard. The women cried out in unison as they crushed their giant chests together, as their heavy tits mated and merged.
"Yes, you bitch, yes…," Phoebe murmured in Beth's ear, her voice thick with desire.
"Nnnn…cunt, dirty cunt," Beth groaned in reply, erotic energy rippling from her tits to every part of her womanhood.
Their aching nipples fused and rubbed as Phoebe and Beth began grinding tits, rubbing their bounteous bosoms around and around each other. Beth kicked off her high heels and Phoebe followed suit, so that they could gain better leverage with which to thrust against each other. Standing in their bare feet, nude except for their soaking thongs, arms wrapped tight around each other, Beth and Phoebe rested their heads on the other's shoulder and commenced a grinding, thrusting titfight designed to arouse each other to new levels of erotic desire. They rubbed and crushed their tits, grinding each other down, trying to prove whose tits were stronger and more taut. Their areola burned with pleasure, their nipples struggled to push each other back, sometimes twisting together. But sometimes they also used their tits and nipples to gently stroke each other, tantalizing and promising even greater erotic pleasure. The women gasped and cried out in each other's ears, sometimes cursing each other as one or the other forced a particularly delicious burst of pleasure out of the other's tits. As the sexual tension built, they began to crush each other tighter, trying to rub each other as completely as they could. Their massive tits bulged out to the sides and slowly flattened down and they began to pull tighter, slapping naked bellies together and rubbing their abdomens.
"You're good, you're so good," Phoebe groaned at Beth. "But I'm better, I swear…"
"Never, never…," Beth groaned in response, arching her back to rub her burning belly to Phoebe's taut abdomen, feeling their deep, tight navels suck at each other. Hot sweat had broken out all over their bodies, lubricating the delicious sliding of their tits as they fought, making their nearly naked bodies slick and slippery, increasing the erotic friction between their battling flesh.
For both women, their tits were on fire, their nipples were aching with pleasure, and their cunts were overflowing with tension. Suddenly, Phoebe pushed hard, throwing Beth off-balance. Phoebe quickly forced Beth back, across the room, until the women came to rest, hard, with Beth's back against the wall next to the door and Phoebe bearing down on her. With her back flat to the wall, Beth had much less room to maneuver, and she could only take it as Phoebe pushed her tits hard into Beth's and forced the brunette's giant boobs back. Beth groaned as Phoebe squeezed harder and pushed with the power of her legs, pinning Beth to the wall with her massive breasts. She angled herself and, straining from the tips of her toes, powered her luscious boobs into Beth's with the object of forcing the other woman's breasts to surrender to her own. Beth cried out in pain and pleasure, her tits throbbing with sensation. Phoebe cried out with her, as she thrust her breasts, trying to penetrate and dominate Beth. As their bodies slammed together, however, Beth acted quickly. She locked her arms around Phoebe's back, squeezed tight, then spread her legs and wrapped her thighs around Phoebe's slim waist. She squeezed her legs tightly, anchoring herself to the blonde's body, and crossed her ankles beneath Phoebe's ass. Forced to support the weight of both women, Phoebe lost her balance and leaned more heavily into the wall, forcing Beth's tits to take even more pressure. Both women gasped and Beth groaned with the sudden shock as her tits flattened. However, she now jerked her hips and began grinding her wet thong into Phoebe's crotch. In an instant, Phoebe had opened her legs a little more and was thrusting back.
"God, oh God…," Phoebe groaned as her wet thong slapped hard into Beth's equally drenched underwear. Only these scraps of cloth kept the women's cunts apart. Beth thrust back, using the leverage of her thighs around Phoebe's hips to work her thonged cunt around and around against Phoebe's mound. Phoebe drove forward with her hips, and powered her cunt up into Beth's, her powerful thrusts pushing and lifting Beth's writhing body up the wall. For long minutes, the women ground against each other, trying to penetrate and violate one another even through the protection of their thongs. Phoebe's legs spread wider and her knees bent more sharply as she worked her cunt to Beth's pussy. Beth continued to grind back, arching her back to force her tits back against Phoebe's massive boobs. Their gasps and cries built as they slowly slid down the wall, humping at each other. Phoebe's knees finally hit the floor. Beth was now wedged in against the wall, but she was able to brace her back and drive her crotch up into Phoebe's groin. For several minutes, the women slapped their groins together, slowly pushing their soaked and delicate lace thongs into the luscious cleft of the other's pussy. It soon became clear that the women had reached an impasse. With a snarl, Phoebe pushed Beth away from her. Beth unwrapped her legs from Phoebe's hips and the two women rolled apart.
From several feet away, Beth and Phoebe regarded each other. Their tits heaved with their heavy breathing, their breasts were red from the delicious friction and their overwhelming stimulation. Their nipples were jutting out like daggers, hardened into spikes by their desire. Their pussies burned, aroused by the thong to thong grinding, but frustrated by their inability to fully connect. After a few minutes to recover their breath, to let their arousal build, Phoebe rose to her feet and Beth followed. The blonde charged and the brunette opened her arms, braced and waiting. But Phoebe did not attack blindly. When she reached Beth, she grabbed Beth by the arms. Beth returned the grip and, for a few intense minutes, the two Amazons grunted and gasped as their bodies strained against each other in a test of strength, as they pulled each other back and forth across the room, bare feet seeking purchase on the hardwood floor, massive tits jiggling and bouncing as they struggled, cursing each other as they fought. Their heavy chests gradually approached each other until they were tit to tit, their powerful bodies crushing together, their arms still gripping the other's biceps, their hard nipples grating and penetrating, feeding the heat in their aching cunts. They worked their way towards the bed, where Phoebe succeeded in pushing her enemy off balance and then shifted her weight to hurl the brunette onto the giant-sized bed.
Beth landed on her side, then fell over on to her back. She pushed herself further up the mattress, then supported herself on her elbows to see what Phoebe was doing. The blonde had paused, and was watching Beth from the foot of the bed. Phoebe smiled, raw lust and animal desire shining in her face. Then, she hooked the straps of her thong with her thumbs and pulled the soaking scrap of cloth away from her burning pussy. She wiggled her hips as she pulled the tiny garment down her powerful thighs. The thong fell at her feet. Phoebe allowed Beth several moments to admire her shaved pussy, which was naked except for a carefully maintained strip of pubic hair arrowed up in a straight line from the top of her cunt. Her pussy lips glistened with moisture. Phoebe stepped up to the bed and crawled on to the mattress, approaching Beth. Her naked, furiously aroused pussy dripped vaginal juice onto the clean sheets, her massive tits hung down pendulously, swaying as she crawled towards her sexy rival.
Beth could have lashed out with her legs, but she did not. Phoebe wanted to fuck, that was obvious, and that was what Beth was here to do – to fuck the whore until her cunt gave out. Beth lay flat on her back, her hands over her head, spread her legs just slightly, and wiggled her hips, causing her massive tits to rock in sympathy. Phoebe understood. Without a word, the blonde reached down and, grasping the straps of Beth's thong, peeled the soaking wet scrap of cloth away from Beth's steaming pussy. Beth lifted her ass to allow the thong to come off. Phoebe pulled it down Beth's long, muscled legs, momentarily tangling it in her ankles, and then threw it off the bed, and into a corner of the room. The two nude beauties stared at each other, blue eyes locked to green, prepared to do what they had both wanted to do for so long.
Beth lay back on the bed and writhed on the bedsheets, rubbing her ass into the soft linen. She opened her legs wide, giving Phoebe a clear view of her own naked, meticulously shaved pussy, and the flash of pink inside. Cunt juice trickled down to the bedsheet from her nearly hairless twat. Her pussy was on fire with need. She smiled, lust and rage blazing in her eyes. She reached out to her foe, opening her arms.
"Come and get it, baby," Beth murmured, her voice hoarse with arousal. "Let's see who's really got the better cunt."
Phoebe smiled. She reached out and laced her fingers with Beth's, so that they were hand to hand. Then, she leaned forward, pushed Beth's arms out to the sides of her body and brought her own glorious, nude body down on top of Beth's waiting form. Her massive tits came crushing down on Beth's equally large boobs, the women's hard bellies slapped tight. Their sex mounds squashed together wetly. Phoebe pushed down hard, driving her cunt to Beth's cunt. She slapped her aching pussy to Beth's hot, wet pussy and mashed them together. Slick vaginal lips met and kissed and then slid across each other, eliciting a shock of pure sensual electricity. Both women screamed out in erotic delight, cries which turned to moans of pleasure and need.
"Yessss…," Beth groaned, "God, yes…"
"Fuck, yes, Fuck…," Phoebe whispered under her breath, her mind almost consumed with lust.
Phoebe lined her cunt up with Beth's pussy, spread her legs to open the mouth of her cunt a little more, then jerked her hips and thrust with her ass and smeared her aching womanhood into Beth's eager, waiting sex. Beth opened her own pussy and thrust up to meet her enemy, equally anxious to fight cunt to cunt with her foe, desperate to feel Phoebe's hot, wet pussy entering and meshing with her own. The women groaned in unison as fantastic sensations rippled through their bodies. Phoebe freed Beth's hands and wrapped her arms around the brunette's back, holding her in place, sinking her fingers into Beth's thick hair. Beth sank her claws into Phoebe's gyrating ass and held on, pulling the blonde bitch down to her with even greater strength, fucking back against the whore with all the power in her hips and ass. Panting furiously, groaning with lust and need, the women whimpered into each other's face as the glorious fuck they had both longed for was finally joined. Moaning, Phoebe drove her mouth down on to Beth's mouth, and the two locked into a deep, sensual kiss. Their tongues slashed and tangled and teased as they sought to overwhelm each other in every way, their mouths and lips sucked at each other, trying to devour what they could. They moaned into their locked mouths as the tension between them built. Beth twined her powerful legs through Phoebe's legs, locking her blonde enemy in place, their leg muscles straining, but giving them both leverage from which to fuck each other.
The enraged Amazons bashed their wet, aching cunts together, again and again, the sound of taut skin slapping filling the bedroom. But they soon slowed down. Beautifully lubricated pussies now slickly met and caressed, hot pussy lips slid smoothly against and into each other. The women rubbed hard, forcing each other open, mashing burning labia together, and grinding around and around in lush, tight circles, sliding their womanhood into one hot, wet mass of delight. Pussy lips slid and stroked, slow and hard, burning with sensation. For Phoebe and Beth, it felt like every nerve in their cunts had come alive and was aching with pleasure. Each felt as though the other woman's burning cunt was sliding and melting with her own, waves of unbearable pleasure radiating out from their joined cunts with every beat of their heart, with every delicious thrust of hips and asses.
The women broke their lush, sensual kiss, licking at each other as they parted. Their exertion made it too difficult for them to keep their mouths and tongues locked. Panting hard with lust and effort, moaning with joy, they rested their heads on the other's shoulder, occasionally kissing and biting at necks and earlobes, and concentrated on the incredible battle going on between their aching, horny cunts. For both women, their worlds became focused into their burning tits, which continued to throb with pleasure as they rubbed and writhed and crushed each other flat, and their swollen cunts, which burned with an ecstasy that both women had only dreamed of before.
Phoebe and Beth drove each other crazy with lust as they battled. Their erotic moaning grew louder and louder, Phoebe and Beth harmonizing in their groans and gasps and moans of pleasure. Each thrust, each hard slap of their ravenous cunts, was punctuated with a simultaneous cry of ecstasy from both women. Now, they were locked together, legs twined and straining, torsos writhing and rubbing into one, hot cunts moving slow and hard into and through each other, pussies kissing and sucking and driving deep into each other, then pulling apart only to thrust together again. Beth and Phoebe fucked each other with all of their strength, each woman straining to overwhelm the other, to prove that she was the better fuck. They rode each other in a way that both had prayed would happen, they fucked each other better than either had dared hope in her wildest dreams. Their moans of joy mixed and rose in volume, but still they kept going, their bodies joined in absolute pleasure, moving in a slow, hard erotic rhythm. On and on the sexfight raged, neither woman showing any sign of stopping, both lost in the incredible pleasure and passion of their woman to woman battle.
In her mind, Phoebe was screaming with joy, and holding on to her wits only by the weakest tether. She was burning with pleasure, every inch of her skin was on fire, but especially around her aching tits and her exploding cunt. Her slick cunt slid down into Beth's cunt, rubbing and mating and merging with fire and a delicious wet smoothness. Beth moved up to meet her and, as they slid their cunts into one mass of ecstasy, as their thick, wet pussy lips glided together and burned with sensation, they groaned together in perfect unison and harmony. Then, they pulled back and did it again and again and again, sliding their hot cores in and out of each other, mashing together as closely and tightly as they could, twisting their hips and thrusting their asses to grind and penetrate each other ever harder and deeper, then sucking apart to start again. Their crotches were smeared with the cunt juice that escaped as they pulled out then thrust together. Phoebe was dying from pleasure. She fought back another orgasm, desperate to hold out, and continued concentrating on the heat and pleasure coming up from between her legs, burning in her swollen tits and rippling through her rubbing belly. Oh God, she cried out in her mind, this is so, so good! This is everything I wanted! Please, don't let it stop! But she also knew that she had to hold out, that she needed to fuck Beth into submission. She refused to be defeated a second time.
Beneath her, Beth was not sure if she was in heaven or hell. She, too, was holding on to her self-control by only the thinnest thread. Her burning cunt filled her mind and her body with ecstasy, and she moved in a hard, delicious rhythm with Phoebe's body, rejoicing in the mutual violation and the incredible pleasure that burned out of her core with every thrust of their sweat-slicked bodies. The heat and pleasure of Phoebe's hard body writhing and grinding into hers was almost overwhelming, and she felt like her tits were going to explode from pleasure as they wrestled and rippled with Phoebe's massive knockers. Beth had realized that her one great strength in this battle was her ability to force back orgasms before they became uncontrollable. Already, she had been forced to drive back two orgasms, catching the burning pleasure as it built to unbearable levels and pushing it back into a deep, fulfilling throbbing in her core. She did not know how much longer she could keep doing this. She was being cut in two by the raw, primal sensations rippling out of her cunt, filling her with ecstasy. On and on the fuckfight raged, both women crying out with the growing tension and need.
As their hot cunts thrust together again, Beth felt her hard clit, which had stayed hidden until now, rise out of its protective hood and swell up to what felt like three times its normal size. Phoebe felt it too and, a moment later, Beth felt the pressure of Phoebe's hot pink sexrod nestling into her labia. The women paused in their thrusting, and Phoebe raised her head to rest her forehead on Beth's, and stare down into Beth's eyes. They glared at each other through half-open eyes, both almost delirious with lust, both knowing that the pinnacle of pleasure was near. They exchanged looks of raw hunger. Wordlessly, but panting with desire, the two sex rivals wriggled, working their swollen clits into position for the ultimate intimate contest to come.
Eye to eye, watching each other intently, Beth and Phoebe drove their pulsating clits together. They shuddered as one, gritted their teeth, and then cried out as the excruciating ecstasy roared through them. From their raging cunts to the tips of their burning nipples, a blast of pure electric sensation almost paralyzed their oversexed bodies.
Phoebe convulsed, gasping and crying out. "Nnngh, FUCK, oh Fuck!," she sobbed, her eyes shut tight as she struggled to control herself.
"Aaah, oh Christ!," Beth spat, desperately pushing another raging orgasm back down.
Their bodies shook together, and their muscles tightened. They clawed frantically at each other. A hot sweat erupted on their already sweat-soaked bodies as a feverish heat built within their locked cunts.
Forcing herself under control, Phoebe snarled hatefully at Beth. The women began the clitfight in earnest. Up and down, back and forth, grinding in tight circles, their sex rods battled, every contact sending electric heat and tension raging through their bodies. The lubrication in their hot cunts increased to such a point that they felt like they were fighting in a sea of pussy juice, their lower abdomens and inner thighs becoming slicked with the fluid from their cunts, their enraged clits slipping and sliding as they battled within the erotic mixture of the women's steaming juices. Their naked, hairless cunts squelched and sucked tight, forming the hot, fleshy arena in which their burning clits stroked and thrust, twisted and slashed. The women's erotic moaning rose to a new height of joy and desire.
Both women were whimpering with ecstasy, both on the verge of an orgasmic explosion. Phoebe knew she could not take much more. She could not believe that Beth had held out this long. In her time in Europe, Phoebe had practiced, in particular, the art of suppressing her orgasms. She was a master at this. To realize that she could be fucked to the verge of explosion by someone like Beth was both infuriating and elating. Her rivalry with Beth was turning out to be every bit as epic as it deserved to be.
"Bitch… you bitch!!," Phoebe gasped out, struggling to articulate words. "Come for me, whore! Come!" That was all she could say, before her voice returned to desperate erotic moaning as they fucked to the end.
"No…no…you're mine, Phoebe," Beth managed to gasp. "You will come for me, cunt… ah God, oh God!," she sobbed as yet more pleasure rippled out of her core.
The end finally came. Phoebe felt the overwhelming heat of a terrible orgasm building in her core and knew that, this time, she could not control it. She stared down desperately at Beth, whose moans of ecstasy had reached a fever pitch. They were so close to simultaneous orgasms, if only Phoebe could hold out just a little longer… Desperately, she slashed her hard, swollen clit to Beth's equally engorged clit, then, gritting her teeth and groaning against the flaring ecstasy, pushed it hard, trying to bend it back. Beth fought back, however, and, in an instant, Phoebe felt her own sex rod bending, provoking a shock of orgasmic tension that could not be contained. As the incredible heat began to flow from her throbbing clit, she thrust again with all her strength and felt her rock hard clit crushing down on Beth's sexhorn. Then Phoebe exploded. She shrieked with uncontainable passion, she felt heat and tension flowing from her glorious cunt out into every muscle of her body, she felt unbearable pleasure tearing through her deepest core. Hot cum gushed from her pussy, injecting into Beth's vaginal canal, soaking the women's writhing, grinding bodies, flowing down to the bedsheet on which they struggled. As Phoebe came, she felt Beth rocking and bucking beneath her, also shrieking out in orgasmic release, howling in ecstasy. Beth's cum was gushing, mixing with Phoebe's, adding to the delicious scent of pure sex now permeating the bed and the room.
Phoebe realized, through the delirious haze of her own pleasure, that she had done it – she had forced Beth to a simultaneous orgasm with her. She shrieked with joy and began trying to ride Beth to the end, trying to force every orgasm that she could out of the brunette's pussy, even as orgasmic explosions rolled through her beautiful body. Dimly, she realized that she could still win this battle if she could exhaust Beth's pussy, if she could ride the brown-haired bitch into submission. But Beth was driving back against her, screaming in joy, ramming her burning, exploding cunt into Phoebe's pussy with all of her strength. Their hot clits continued to rub and thrust, multiple orgasms now chaining through their convulsing bodies, both women howling and groaning with the incredible pleasure.
Beth was dying with pleasure, driving her cunt against Phoebe's with all of her strength, struggling to hold on to consciousness as she was fucked out of her mind. She could not believe anything could feel so good, and the multiple orgasms wracking her body were driving her crazy with ecstasy. Desperately, she held on, struggling not to give in to the tormenting pleasure, knowing that she could not afford to lose. But she was passing out, she could feel it. The sex was just too good, the intensity of the pleasure burning through her body, concentrating in her exploding tits and clit was just too much. Her vision was going black, and she realized with despair that Phoebe was fucking her into unconsciousness and there was nothing she could do to stop it. But, just before she passed out she was rewarded with the glorious sight of Phoebe, her beautiful face contorted with the agony of absolute pleasure, suddenly shrieking as an incredible bolt of ecstasy blasted through her body. Her eyes rolling up into her head, Phoebe collapsed on top of Beth. The satisfaction of knowing that she had managed to hold out just moments longer than Phoebe carried Beth into the darkness.
Part IV
Beth woke, slowly, as though coming out from a fog. Her body felt exhausted and heavy, and there was a powerful tingling sensation in her most intimate places. Dimly, Beth realized that her limbs were twined with someone else's limbs, that she was covered by a warm, breathing weight, and that the air was scented with the fine aroma of hot sex and fully aroused womanhood. She came back to awareness slowly, gradually starting to recognize that she had just been fucked out of her mind. Suddenly, her eyes snapped open as she remembered where she was, what she had just done, and who it was that had fucked her so completely. Beth realized that she and Phoebe were still in the same position in which they had passed out. Their legs were tangled, Phoebe's hips encircled by Beth's thighs, their hot cunts still mashed tight, Phoebe's massive tits crushed to Beth's equally formidable rack. Beth's hands were resting on Phoebe's ass, Phoebe's arms were wrapped around Beth. Phoebe's chin was resting on Beth's shoulder, her face pressed to Beth's neck, and she was breathing gently. She wore an expression of absolute satisfaction.
Beth looked up at their reflection in the mirror over the bed. She saw two beautiful, nude, sexually voracious women, twisted into one erotic knot, their limbs folded together, their wild hair mixed and tangled, their sweat-slick flesh glistening in the soft light. She stared into her own eyes and recognized the heat and lust burning in their depths. She had to face the fact that what she and Phoebe had just done to each other had been incredible. They had fucked each other senseless, they had discovered depths of erotic pleasure and power in their bodies that Beth, at least, had never known she possessed. She had never been fucked so thoroughly and she had never suffered so many deliciously intense orgasms at one time. Beth could feel that the sexual beast inside of her, the one that she had tried to deny for the past few years, was now fully awakened. She did not know how this night would end, but she did know that she could not go back to just having ordinary sex with Jim. She needed the pleasure of another woman's body, she needed the challenge and the thrill of sexually dominating another female. But this was a problem she would have to face later. For now, she still had to deal with Phoebe.
Beth turned her head to look at the clock on the night table. It was 10:30. She had been here for 2 and a half hours, and she had probably been passed out for almost an hour. Beth felt exhausted, but her sexual energy was quickly recovering. She knew that the previous battle had been inconclusive. But if she could take advantage of the current situation, she might be able to dominate and decisively defeat and control Phoebe. Even as this thought occurred to her, however, Phoebe began to stir. Beth moved quickly, forcing her tired muscles to act. She wrapped her arms around Phoebe's back, she thrust with her pelvis, and she pushed up, slowly rolling Phoebe on to her back. The blonde did not resist, but as Beth took the top position, she saw that Phoebe was fully conscious and looking at her with a brazen, amused smile.
Beth pulled her sticky body up off of Phoebe's form, and pushed herself to a kneeling position above the blonde, her legs on either side of Phoebe's hips, her arms framing the blonde's shoulders. Her massive tits hung down, her hard, throbbing nipples pointing like spears down to Phoebe's beautiful bronzed orbs. Phoebe smiled, and suddenly pulled her legs up almost to her chest, slipping them out from between Beth's thighs, before spreading her legs wide and opening her cunt invitingly. She then wrapped her legs around Beth's wide hips, crossing her well-muscled limbs at the ankle, holding Beth in place. At the same time, Phoebe reached up and gently cupped and fondled Beth's firm tits. Beth groaned with the shock of pleasure, then reached down and pressed down on Phoebe's massive tits, compressing the beautiful orbs into the blonde's chest, feeling the pressure of Phoebe's hard nipples pulsing into her palms. Phoebe groaned with delight, throwing back her head, writhing her torso, closing her eyes and smiling hungrily. She squeezed Beth's tits hard in retaliation, then lowered her hands on the beautiful globes to press the brunette's nipples between her thumbs and forefingers. She opened her eyes to look lustfully at her sexual rival.
"I don't think that you should plan on going anytime soon, Beth," Phoebe said, her voice husky, her hands kneading at Beth's beautiful tits. "You're not leaving here until we both know which of us has the better pussy. And we have the whole night to find out. We still have lot of good, hard fucks ahead of us."
"I'm not going anywhere, bitch," Beth replied. "I'm not planning to leave here until you beg me to make you stop cumming."
Phoebe smiled, lust and rage lighting her features. "I'm going to have you screaming like the common whore you are by the time we're finished with each other," she promised.
Phoebe released Beth's tits and reached down to pull Beth's hands from her own magnificent jugs. The women locked hands, and Phoebe pulled their arms up over her head, an act that slowly dropped Beth's body, and her massive tits, down toward Phoebe's beautiful pair. Beth brought her boobs down onto Phoebe's tits with a groan of pleasure, and flattened her belly to the blonde's taut abdomen. Phoebe twined her legs through Beth's, and opened her pussy. Forehead to forehead, glaring at each other with an erotic mixture of hatred, lust and excitement, the women moaned in unison as Beth slid her aching, burning cunt onto Phoebe's boiling pussy. They rested like that for a minute, pressing cunt to cunt, each woman letting the other feel her arousal, both shuddering with desire as their pussies gushed clear liquid into each other, as their pussy lips grew thicker and slicker and the heat from their womanly cores warmed the other's cunt. Phoebe moved her head slightly and kissed Beth slowly, tantalizingly, on the lips. Beth kissed back and their tongues played for a moment, and the raging heat between them built.
"Are you ready, cunt?" Beth whispered.
"Oh, yes," Phoebe murmured back. "Let's fuck, baby. Let's fuck each other's brains out."
A few hard thrusts, and they were fused together again, slick pussy lips caressing and sliding, hot fluids lubricating their gliding, grinding fuck. The women struggled, writhing against each other, keeping their hands locked together out at their sides, but rubbing their burning tits around and around, their pleasure-saturated nipples twisting and grinding. At the same time, their hips worked in time, thrusting in unison, driving their cunts together. Beth and Phoebe locked into a sensuous kiss, their tongues tangling and caressing, moving in rhythm with their slowly thrusting asses.
In moments, both women felt themselves almost overwhelmed with lust and heat. The incredible fucking that they had administered to each other earlier made them both aware of what they could do to each other and they shared the mutual desire to regain that level of pleasure. As their pussies slid together, in and out, slapping and gliding and thrusting, Beth felt her hard clit push out, eager to meet Phoebe's sexhorn in combat. With a moan, the women unlocked their probing kiss, and cheek to cheek, hands struggling, they worked their clits together. Phoebe let out a choking scream of joy; Beth moaned out in passion, then began working her hips, flicking and rubbing her clit to Phoebe's clit, eyes tight shut and teeth gritted as the excruciating sensations blasted through their locked bodies. Beth released Phoebe's hands and wrapped her arms around her sexy rival, squeezing their bodies tight. Phoebe's hands moved immediately to Beth's round, pumping ass, holding the tight globes and pulling Beth into her as deep as she could go.
Forehead to forehead, nose to nose, lips touching as they whimpered and moaned, hot breath flowing between them, Beth and Phoebe fucked with all of their might. Through half-open eyes, they looked deeply and intently into each other, joined in the desire to master the other's sex, to completely violate and control the other's incredible body. They thrust deeper and deeper into each other, their ass cheeks clenching with effort, their clits slashing and fencing, their cunts burning with impossible heat, their tits engorged with sensations that threatened to explode. Their erotic moaning increased in volume until they were almost screaming with every delicious thrust, and they cried out in concert, their hot cunts slapping and sucking as they fought.
The battle raged on and on, Beth and Phoebe riding each other with all the power of their lovely bodies, pushing each other higher and higher up the pleasure curve, driving each other crazy with lust as they fucked. Beth kept fighting back orgasms as they went on, absolutely determined to force Phoebe to surrender. But, somehow, Phoebe matched her stroke for stroke, the blonde bitch glaring spitefully into her eyes, both women seeing the incredible mutual desire and shared hate that was fuelling their battle. As they pounded together, both knew that they were fighting to humiliate and destroy the other, that seven years of lust and rage was coming out in their vicious fucking, and that neither could stand the shame of being conquered by the cunt of the other.
Finally, they came as one, their nova-hot clits unable to take anymore. Howling, shrieking, clawing at each other, the two Amazon warriors slammed their sopping wet cunts together in ecstasy, again and again, another series of simultaneous orgasms rippling through them, exhausting both. This time, however, Phoebe watched Beth pass out in her arms, finally collapsing from the excruciating pleasure. Their bodies crushed together, and Phoebe tightened her legs, already twined with Beth's legs, locking their bodies even more firmly in place. Phoebe smiled and moaned, too exhausted to take advantage of her temporary victory. It was now almost midnight and, wrapping her arms around her hated foe, she soon joined Beth in an exhausted, satisfied sleep.
Sometime later, Beth stirred and found herself wrapped up in Phoebe's body. With a moan, she disentangled herself from the blonde bitch and rolled over onto her back, beside Phoebe. Phoebe groaned, but did not awake. Beth glanced at the clock and saw that it was nearly 1 AM. Beth stared up at their reflections in the mirror and was, once again, struck by what she saw. The mirror showed two beautiful, voluptuous women, lying side by side, their hair messed and spread out around their heads like erotic halos, their bodies glistening with sweat and sexual secretions, their pussies and tits red from friction and exertion. Beth felt the soreness in her pussy and on her breasts. She was wearing out her body, but she knew that she could take it. She had to – defeating Phoebe was too important.
She contemplated mounting Phoebe, now that she was unconscious, and trying to fuck the blonde into submission. But Beth knew that such an attack would just wake the other woman and could lead to another grinding, exhausting (if incredibly pleasurable), and inconclusive battle. She was not ready for that right now.
Tired, but slowly regaining her strength, she crawled off of the giant bed and made her way to the ensuite. There, she used the toilet and then ran a cool cloth over her aching tits and her sore pussy, both reddened from the constant friction and pounding. She contemplated her luscious body in the mirror. Even with all of the hard, driving, exhausting fucking that she and Phoebe had done to each other over the past few hours, she looked more alive than she had in memory. She felt tired, yet strangely energized. Her future, and that of her marriage was now riding on how well she could use her pussy, and all her other sexual weapons, against another beautiful woman. Yet the risk, the eroticism, everything about the situation added an edge of excitement that she had not felt in years. The hate and the lust that was driving her battle with Phoebe tied into primal forces in her mind and her body, things she had been out of touch with for a very long time. She smiled at herself. She liked what she saw. She liked how she felt. She drank two glasses of cool water then left the ensuite to return to the bed, ready, willing, able and eager to fuck Phoebe until the blonde whore surrendered to her superior womanhood.
When she entered the bedroom, she was surprised to see that Phoebe was gone. Only a moment later, however, the nude blonde re-entered the room. She also looked refreshed, her hair brushed and her body a little cleaner. Evidently, she had gone to a bathroom somewhere else in the house and then had gone to the kitchen. She was carrying a silver tray with two glasses of water and two glasses of wine.
Phoebe gave Beth an almost friendly smile. "I don't see why we can't be a bit civilized," she said, sardonically. "After all, we're only fucking each other until one of us drops."
Beth smiled grimly and climbed back on the bed, and sat cross-legged. Phoebe climbed onto the bed with the tray, put it down, then sat facing Beth, also cross-legged. The women's hot pussies faced each other, wide and inviting. The scent of aroused womanhood was strong in the air. Beth accepted the water from Phoebe and drained her glass quickly, but she was more reluctant to take the wine. "Why should I drink with you?" she asked Phoebe.
Phoebe smiled again. "Because, however much we may hate each other, the truth is that you are the best fuck I've ever had. And I know that I'm the best fuck you've ever had. I think that deserves a glass of wine at least."
The women locked eyes and, silently, the erotic heat between them began to build once more. Phoebe was right, of course. Beth had never been fucked so completely, so ecstatically, as she had tonight. She hated the blonde bitch sitting before her with all her heart, and she had no doubt that Phoebe despised her just as passionately. But their mutual hatred was a fundamental part of what made their hard, driving sex so good. Their mutual need to defeat the other by proving which of them was the better woman had created a situation in which they were giving each other unbelievable pleasure.
Without replying, Beth drank the wine in one gulp. She handed the empty glass back to Phoebe, who took it and put it on the tray beside her on the bed. Phoebe continued to sip her wine, looking over the glass at Beth, a small smile playing on her lips.
"You're good, Beth, but I'm better. I'm going to fuck you all night, if that's what it takes, but you are going to lose. Your cunt, your body, will surrender to me. I've been fuckfighting for years and you simply don't have what it takes to win against me."
Beth smiled. "We'll see, won't we?"
Phoebe placed her wine glass on the tray, then lifted the tray and stretched out to put it on the night table behind her. All the while, she kept her eyes locked to Beth's beautiful green gaze. She returned to her cross-legged position. After a moment, Beth leaned over and placed her right hand over Phoebe's open pussy, then sank three fingers into the wet, hot maw. Phoebe closed her eyes and smiled ecstatically before leaning forward. She pressed herself nose to nose and tit to tit with Beth and then, extending her right hand, began running her fingers around the rim of Beth's hungry cunt, caressing and scratching at the smooth, wet flesh. Beth gasped a little, and duplicated the move, before using her thumb to massage the delicate flesh around Phoebe's swelling clit. "Nnngh," Phoebe groaned, biting her lip, closing her eyes. Her pants of lust came hotter and faster, matched by Beth's. Forehead to forehead, leaning forward from their cross-legged positions, Beth and Phoebe masturbated each other. Their tits pressed tight, their nipples hardening and throbbing into each other as the pleasure and intensity of their mutual manipulation grew. Soon, both women were rubbing between the other's legs, their hands wet with flowing pussy juice, their fingers going deep inside their enemy's cunt, probing and playing, finger-fucking with abandon. Groaning, gasping into each other's face, Beth finally forced her lips and tongue on to Phoebe's and the two lustful women locked into a delicious kiss. Their heavy tits shook in passion, crushed together with the weight of both beauties, as the women sucked at each other's tongues, fingered each other's pussies, and groaned with animal lust. They stroked each other's clits, and both women shrieked with joy inside their locked mouths. As Beth massaged Phoebe's aching clit, Phoebe retaliated by stroking Beth's clit, but also by trying to suck Beth's tongue into her mouth. Beth sucked back and stroked harder, then had to pull back her head to scream when Phoebe crushed her throbbing sexhorn between her forefinger and thumb. Panting together, resting their heads on the other's shoulder, burning up with lust and an incredible need to fuck, Beth and Phoebe both uncrossed their legs and got to their knees. Their hands still buried in each other's cunts, stroking and probing and slapping, the women rose up on their knees and pushed their meaty tits hard together, and locked up in a passionate kiss. Both women wrapped their left arm around the other's back, as their right hands were busy pleasuring the other, and squeezed their bodies tight. Thick juices flowed away from their overstimulated cunts, and the sex heat burned out of their bodies in waves.
Breaking their kiss, clinging together even as they continued fingerfucking, Beth groaned tortuously.
"I want your cunt, Phoebe," she moaned. "I want it now." She drove three fingers hard and deep up into Phoebe's vagina, and felt the blonde's deep internal muscles close around the invading digits. At the same time, the women's tits were burning with sensation. Phoebe gasped with pleasure at the assault and she retaliated by driving two fingers deep into Beth and pressing her thumb to Beth's clit. Instead of responding to Beth's demand, however, Phoebe pulled back hard on Beth's hair, causing Beth to gasp with sudden pain and yank at Phoebe's golden mane in retaliation. Both women groaned with passion, their faces pulled to the ceiling by the sudden hair-pulling, their tits compressed into a throbbing mass, their right hands buried deep in the other's steaming cunt. Pussy juice flowed down their thighs and dampened the bed. Beth assumed that Phoebe had started pulling her hair in an effort to pull her off-balance and give Phoebe the opportunity to mount Beth and take the dominant position in their next cuntfight. But, after a moment of straining, both women gasping with the terrible heat burning out of their enraged cunts, Phoebe suddenly pulled her hand free of Beth's pussy, placed her free hand on Beth's shoulder, and pushed the brunette away. Beth, caught by surprise, dropped to the bed, holding on to Phoebe's hair as she fell. With a cry, Phoebe was pulled on top of Beth, and landed face-first on the brunette's throbbing tits, the rest of her body falling and wedging between Beth's thighs. Without hesitation, Phoebe wrapped her lips around Beth's left nipple and began sucking vigorously, taking as much of Beth's giant tit into her mouth as she could. Her right hand moved to rub Beth's cunt powerfully, her fingers sinking into the moist, yielding pussy flesh.
"Oh God," Beth cried, her hand still buried in Phoebe's hair, but now pushing the blonde's head more strongly into her aching tit. Beth flailed before the erotic attack, the double assault sending shockwaves through her overstimulated body. She rubbed her ass into the bed and bucked against Phoebe's fucking fingers, writhing in pleasure as the blonde worked her. Phoebe's mouth seemed sealed to Beth's enflamed tit, and the blonde moaned with delight, her eyes closed, as she sucked hard, gently sinking her teeth into the tight flesh, and teased the nipple and areola with her teeth and tongue. Phoebe refused to let up. She suddenly had Beth at a disadvantage and she planned to use it.
Beth howled and arched her back, trying to free her tit from Phoebe's ravenous mouth and get her pussy away from Phoebe's nimble fingers. Phoebe pushed harder on the sensitive flesh around Beth's clit, causing the desperate brunette to grit her teeth and moan with lust, and struggle to bring herself under control. Beth bucked hard and, with a heave, finally managed to roll Phoebe over onto her back. She could not free her tit and cunt from the blonde's erotic stimulation, but she might be able to force the other woman to let go. She smothered Phoebe's face in her voluminous tit. At the same time, she lifted her hips, trying to get her pussy out of range of Phoebe's attack and force the blonde vixen to let go of her pussy. Her tactics worked. With a groan, Phoebe released Beth's tit and turned her head to breathe. She withdrew her hand from Beth's cunt and used her hands to shove Beth away, sending the Brunette rolling to the side of the bed.
Gasping, the two women regarded each other from opposite sides of the bed. Their tits heaved with excitement and exertion. Beth fingered her left nipple and the teethmarks on her breast. Her legs were curled up beneath her and she gave her burning cunt a squeeze with her inner thighs. She tried to bring her aching, enflamed body back under control. Phoebe pulled herself into a kneeling position and wiped her mouth with the back of her hand. The enraged, incredibly horny women faced each other, both waiting for the other to make the first move.
Beth drew herself to her knees and began to crawl towards Phoebe. Phoebe did the same. They met in the center of the bed. Nose to nose, they licked each other, bit and kissed and sucked at each other's beautiful face. They panted, their lips caressing. They brought their hands up and interlaced their fingers, even as they pushed up on their knees, their massive, burning tits coming together, nipple to nipple. They kissed passionately, hungrily, pressing the fronts of their bodies together, crushing their tits harder and harder, both arching their backs so that they could rub their hot cunts. Gasping, they broke the kiss and, panting hard, rested their heads on each other's shoulders, their hands still locked. They rubbed pussies, working their cunt lips back and forth.
Arms wrapped around naked, writhing backs, hot lips reconnected and tongues probed deeply, hot pants and groans of lust filled the room. The women rubbed pussies again, and then again, hot, clear pussy juice lubricating their cunts, trickling down their inner thighs to the bed. They were becoming more and more aroused, getting ready for another full, delicious, cunt to cunt fuck. Then, breaking their kiss for a moment, the two women braced against each other cheek to cheek, panting hard. Phoebe squeezed Beth to her even more tightly, and began kissing Beth's cheek, working towards her enemy's mouth, wanting desperately to dive back into the tongue to tongue duel they had been enjoying. Their tits throbbed hard against each other. Beth locked mouths with her again, and the women swallowed each other's tongue, ran their eager hands over their aching, sex-saturated flesh for a few more minutes, scratching and stroking the other. But Beth soon broke off and, with a shuddering gasp, moaned at Phoebe.
"Eat me," she gasped. "Suck my cunt."
"Oh," Phoebe groaned, "Oh God, yes, I will." She began to push on Beth, trying to topple the brunette over onto her back. But Beth resisted. "We do each other," she breathed.
Phoebe smiled, her eyes brimming with lust. She pulled back from Beth and Beth let her go. With a sigh, Phoebe fell over on her back, her legs spread wide. Her tits bounced as she hit the mattress. Then, she gestured at Beth. Beth immediately understood. She crawled on her knees to the area above Phoebe's head. She stood up on her knees and looked down Phoebe's body, admiring the round, heavy tits, the muscled abdomen, the thick, enflamed cunt, dripping with juice. Beth looked directly down, between her massive tits, into Phoebe's eyes. Phoebe was now looking up into Beth's cunt, which was dripping juice down onto the blonde's face. Beth smiled. Then, positioning her knees on either side of Phoebe's head, she placed her hands on Phoebe's bulging tits and pressed hard, almost flattening the sensitive flesh. She drew a cry of ecstasy out of her enemy as she rubbed her hands all the way down Phoebe's body, down her tits, her gleaming belly and around her wide hips. Beth lowered herself down to Phoebe's cunt and, with a groan of lust, buried her face in her enemy's hot, wet pussy. At the same time, even as she basked in the delicious taste and scent of Phoebe's boiling cunt, she felt Phoebe's hands ride over her round ass, locking her in place. Then Beth was being eaten too, devoured by Phoebe whose hunger for her cunt seemed insatiable.
With cries of rage and desire, the two bitter enemies devoured each other. Their tongues went deep into their cores, they wrapped eager lips around the other's hard clit and sucked exuberantly. Their questing fingers pushed deep inside their vaginal cores and probed the other's tight anus. They groaned and screamed with sheer lust as they rolled back and forth upon the bed, trading the top position many times, finally settling side by side, their heads wrapped in the other's thighs, their mouths fastened and sucking greedily at the other's vaginal lips, sealed in an erotic kiss that neither wanted to break.
Phoebe succeeded in getting Beth to come first, moaning with pleasure as Beth shrieked in orgasmic ecstasy and gushed hot cum into her mouth. A half-minute later, Phoebe erupted in a long, hard groaning orgasm that sent pussy juice gushing over Beth's lips and face. They paused only briefly to recover, their bodies burning with heat and stimulation, their tits aching with arousal, then they bent their heads to the other's hot twat and started again. Beth reached down and squeezed Phoebe's tits tightly; Phoebe returned the squeeze, rubbing Beth's throbbing nipples for good measure.
After more than an hour of eating each other, of bringing one another to one aching orgasm after another, there was still no end and no winner in sight. Gasping, groaning with need, the beautiful women finally rolled apart and lay side by side, flat on their backs, their heads pointed in opposite directions, legs spread wide, aching cunts overflowing with womanly secretions. Panting with exertion and lust, they looked up at themselves in the mirror over the bed. They looked exhausted, but also unbelievably sexy, their faces and hair wet with the other's juices, their bodies tired but still deeply aroused and desirous of more sex.
The women locked eyes in the mirror, challenging each other to continue the fuckfight. Beth reached down, slipped her right hand between Phoebe's thighs, and cupped the blonde's pussy. Before Phoebe could reciprocate, Beth had shoved four fingers deep into her enemy, then her thumb too. Beth immersed her hand in Phoebe's throbbing vagina, then began clenching her fist, working against the tight muscles of Phoebe's cunt. Phoebe realized what was coming and quickly, desperately, shoved her entire right hand into Beth's tight twat. Beth closed her fist and rammed her hand as far into Phoebe as she could. The blonde beauty shrieked with pleasure, tried to control Beth's invading fist with her internal muscles, and drove her own fist into Beth's pussy. The women shrieked together, howling in concert. They arched their backs in tension, screaming with joy from the incredible violation, from the pleasure burning out of their cores as each woman invaded the other. They pulled their fists back to the opening of their sex maws so that they could twist their hands and use their knuckles to crush the other's clit.
Their screams of pleasure turned to hitching gasps of desperation and ecstasy. Beth and Phoebe bridged their backs, bucked their hips, caught between driving the other woman's violating hand deeper into their body or trying to get away. Their tits bounced frantically, spraying sweat. Orgasms chained through them, cum flowed around and down their arms, dripping to the bed and soaking the sheets even more. Her eyes open and staring blindly, Beth whimpered with ecstasy, her hips jerking, her ass clenched, her clit crushed and sending exploding pleasure through her overtaxed body. Her nipples felt like they were burning off, and she wanted nothing more than to have someone suck her tits to relieve the pressure. Dimly, through her sexual delirium, she knew she could not take much more. Then, with a gasping sigh, Phoebe passed out beside her and collapsed to the bed. Beth immediately joined her and, crying with pleasure and relief, fell into an exhausted sleep.
Part V
Almost two hours later, Phoebe finally stirred. She opened her eyes and looked up at the reflection of herself and Beth, stretched out side by side, toe to head. Her hand was still resting on Beth's pussy, and Beth still had a couple of fingers inserted into Phoebe's vagina. Phoebe removed her hand from Beth's body and then reached down and pulled Beth's hand from her body. The brunette moved, murmuring under her breath, but stayed asleep.
Phoebe was exhausted, but also strangely elated. She had spent entire nights locked in sex before, but never had she struggled with another woman with such intensity or suffered such excruciating pleasure. She was glad that Beth was proving to be such a challenging opponent. It made her own defeat seven years earlier more acceptable. More than that, it would make Phoebe's eventual victory that much sweeter. Phoebe was still supremely confident that she would win this battle. She had spent six years sexfighting in an effort to prepare herself for this night. She was not about to lose. But she realized now that victory might be harder to achieve than she had ever imagined.
She examined Beth in the ceiling mirror and compared the brunette's body to her own. She had to admit that Beth was her rival in almost every respect. But only one of them could crawl out of this bed the victor, and Phoebe knew that person would be her.
As she watched, Beth slowly opened her eyes. The brunette looked sleepily into the mirror. Her sleep-fogged gaze suddenly snapped clearly into focus and the two women locked eyes in the mirror.
Beth was tired. Her cunt was aching, her breasts were throbbing, her muscles seemed wringed out. She had to believe that Phoebe was in a similar state. The blonde's breasts and pussy looked just as red and worn as hers. Still, she remembered Phoebe's extraordinary stamina from their earlier battle. She and the blonde had been ravaging each other all night, yet the bitch was still coming back for more. Beth summoned her all her will and pushed herself up to a sitting position. Phoebe rose to meet her, and the two beauties, now side by side, glared spitefully into the other's eyes.
"This is going to end, right here and now," Phoebe growled, the sexual heat in her body already beginning to build up to a new level of arousal.
"Yes," Beth agreed. "We fuck to the finish. It's time to settle this."
Phoebe nodded. Eyes locked, lust and hate replenished, their tired bodies rejuvenated by the prospects of another vicious fuckfight, the women shifted their bodies so that they were facing each other, legs spread wide. Their hot, wet cunts confronted each other, juice dribbling down from engorged pussy lips, thick clits swelling out of aching, horny vaginas, ready for combat. Beth looked down at Phoebe's powerful cunt and could not help but feel a burst of apprehension, along with profound lust. She had failed to defeat Phoebe so far and she knew that everything was now riding on this final battle. Fear and lust battled with her excitement.
Phoebe was also apprehensive, though less so that Beth. Phoebe was confident that she could win the impending cuntfight. She had already proven that her sexual stamina and skill were far greater than the last time she and Beth had fought. Now, she was sure that her superior strength would wear the brunette down. By the end of this battle, Beth would be broken, and she would finally have her revenge.
Beth and Phoebe scissored their powerful legs, right over left, and pushed closer together. Their smooth legs slid voluptuously against each other, their lust-engorged tits heaved as they panted with excitement and arousal. The women locked eyes, both staring into each other with cool confidence and deep desire. Their hot inner thighs slid tight, and moist, sensitive flesh meshed. Both women had their hands behind them, to help push up against their foe. Now, Beth reached out and wrapped her arms around Phoebe's waist, to pull the blonde in to her body; Phoebe reciprocated the hold. The women pushed closer, burning nipples meeting and caressing, sending shockwaves of electricity through both beauties. Beth shuddered with the sensation; Phoebe smiled and trembled with lust. She leaned forward, until she and Beth were nose to nose, foreheads pressing tight, nipples crushing, breasts throbbing with the pressure.
"What's wrong, baby," Phoebe murmured at Beth. "Can't take it?"
"I'll take everything your filthy cunt can dish out, whore," Beth whispered in reply.
Beth and Phoebe were on fire with lust, the heat from their approaching cunts overwhelming, scorching their inner thighs. Pussy juice trickled out to lubricate the fleshy battleground on which the women would meet, womanhood to womanhood.
Shifting her head, Beth brought her soft lips into contact with Phoebe's eager lips. In a moment, the two were joined in a deep, sensual, probing kiss, long tongues stroking and pushing, hot saliva mixing. They groaned, the delicious sensations in their mouths vibrating into their tits and cunts. The fire between their legs burned hotter and, quickly, Beth and Phoebe wrapped their arms around naked backs and squeezed tight. Their majestic tits flattened against each other, their hot nipples grinding and piercing. They pushed their taut bellies together and now pushed up, pussy to pussy. Beth moaned and shifted her hips, rubbing her vagina into Phoebe's, feeling her thin strip of pubic hair mesh and tangle with that of the blonde. Phoebe rubbed back, delighting in the slick friction as their pussies kissed, as their vaginal lips stuck and pulled, before releasing. God, she thought to herself, I am going to fuck this bitch so hard. This is going to be so, so good.
Both women opened their legs wider, allowed their bodies to come closer, pushing the hot, sexual maws between their legs firmly together. Thick pussy lips pressed, swollen by heat and lust, and under the pressure of the women's thrusting hips and asses, slowly spread and opened. Their cunts lubricated, and soon their pussies were sucking tightly together, entering each other, hot labia mashing and melting, sensitive flesh sliding smoothly into one. Engorged clits began to probe the exquisite wet softness of each woman's cunt, avoiding a direct clit-to-clit confrontation for now, but pushing ever closer as the women's sensitive sexhorns became harder.
Phoebe and Beth broke their burning kiss, licking at each other as they pulled apart, then rested their heads on the other's shoulder and panted and moaned and cried out with pleasure as they began to fuck in earnest. Their arms were wrapped around the other's waist, but now Phoebe spread her hands over Beth's flexing ass and pulled harder. Beth tightened her grip on Phoebe's torso, then raised her hands to the blonde's shoulders and drew her in tightly, compressing their battling tits harder. The women's cries of pleasure filled the room, the rich scent of hot, aroused cunt permeated the air.
With a groan, Beth slid her aching clit hard and firm against Phoebe's burning sexhorn. Both women screamed and bucked as the raw pleasure sliced through their sex-saturated forms. Then, they began clit fencing furiously, rubbing their swollen clits back and forth and side to side, sending pulses of ecstasy burning into their cores. Their hot cunts gushed again, soaking the sheet on which they battled, drenching the tight intersection of their battling bodies. Their asses thrust harder, and Beth and Phoebe gradually leaned back, then released each other and placed their arms behind them, bracing their bodies as they began driving at each other. Their giant tits bounced furiously as their hips and asses worked with greater force, driving their cunts hard and deep into each other, then pulling back and penetrating again. Their heads thrown back, groans and screams of pleasure issuing from both beautiful women, they harmonized their cries of ecstasy as they fucked. The air filled with the noise of taut flesh slapping and wet cunts sucking and merging, and then pulling apart with a sucking pop. Beth and Phoebe settled into an erotic rhythm, moving in concert, thrusting and grinding together, crying out in pleasure, and then starting again. The fuckfight raged on and on, neither woman showing any signs of giving up, both fighting to overwhelm and outfuck the other.
In her mind, Beth struggled to hold on. The pleasure emanating from her core was raw and wild and was filling her with a growing ecstasy that she could not control. Her body was raging in full heat, locked and driving against Phoebe's body, sucked into Phoebe's cunt and sharing excruciating pleasure with the blonde bitch. Beth slid her aching clit up the side of Phoebe's clit, gritting her teeth as the electric heat burned through her, then drove her cunt fully into Phoebe's cunt with the power of her hips. She cried out in joy as they merged completely. Phoebe was fucking her back in the same way. They twisted their asses and hips, grinding into each other, thrusting furiously. Beth felt the tingling heat of a building orgasm filling her lower body, reverberating in her tits, boiling into her loins. With all of her will, she forced the climax back, finally enjoying a fulfilling sense of relief as the orgasm retreated. But the pleasure was becoming unbearable. She wanted to fuck so hard and deep into Phoebe that the blonde whore would explode, but Beth knew that she was dangerously close to her own defeat. She opened her eyes and, through the delirium of sexual pleasure, watched herself and Phoebe fight to the end in the mirror over the bed. Their beautiful bodies rocked and shuddered with passion. Their tits jiggled, their bodies writhed in unison, their heads were thrown back in ecstasy. They screamed in concert, cries of absolute pleasure and shared hate. The erotic sensations built and built and Beth did not know if she could stand much more.
Phoebe found herself losing her own self-control in the sheer joy of the all-out fuck. The heat and tension burning out of her cunt was unbearable and she concentrated all her will on holding back the orgasm that she felt coiled in her stomach, that was slowly, inexorably working its way to her clit. She knew she had to attack or else all could be lost. Drawing on her great strength, forcing her mind to think beyond the haze of raw sexual sensation saturating her beautiful body, she suddenly increased the pace and force of her thrusts. She caught Beth by surprise. The brunette suddenly found herself being overwhelmed by her enemy's attacking cunt. Beth was pushed back, her pussy forced open, her clit slashed and crushed even harder. Waves of pleasure pounded at her, and she gasped and screamed as she struggled to control the sensations. Beth fell onto her back and, for a moment, Phoebe felt a flash of triumph. She was finally overwhelming this bitch and she would soon be able to mount the man-stealing tramp and fuck the whore into oblivion! But Beth reached over her head, braced her hands against the bedhead and, anchored in position, thrust back against the blonde bitch with all the power of her hips and ass. In moments, her cunt was plunging hard into Phoebe's horny cunt, her open slit mashing and sliding deep into the blonde's hot, raging core.
"Nnagh! Fuck, you bitch," Phoebe gasped, rejoicing in this new level of mutual violation. Eagerly, Phoebe fell onto her back and, placing her hands on the foot of the bed, she drove herself back into Beth. For several minutes, the mirror over the bed reflected the two beautiful women, their hard bodies stretched out full-length on the mattress, writhing and rocking, cunts grinding and pumping, muscles trembling with effort, hot sweat gleaming on their bouncing tits and rippling abdomens as they fucked mercilessly. Their screams of erotic joy built towards a peak. Desperately struggling to control the terrible tension in her core, Beth reached down and gripped both of Phoebe's muscular thighs. Phoebe returned the grip and, still bucking at each other, the two beauties pulled themselves back up into a sitting position, their legs straight out. They came together, hard tits crushing, both women wrapping their arms around each other and locking into a ferocious, biting kiss. Then, suddenly, Phoebe pulled on Beth's hair, yanking the brunette back from their kiss. Before Beth could react, Phoebe slapped her hard in the face. Dazed, Beth dropped back on the bed, her tits rocking, momentarily disoriented by the sharp pain and the stunning blow.
Phoebe smiled. Panting with lust and heat, overwhelmed with the need to fuck, the blonde pulled herself back from Beth, separating their sealed cunts with an audible pop and a gush of hot cunt juice. She quickly mounted her fallen foe, pinning Beth's wrists to the bed and aligning her body with that of her enemy. Her heavy tits came down on Beth's beautiful boobs, their flat stomachs crushed tight. Phoebe slipped her aching cunt down onto Beth's burning pussy and, closing her eyes and groaning with pleasure, she thrust her wet twat down and into Beth's deliciously slick vagina. Beth, now recovered from the unexpected assault, screamed with pleasure as their engorged clits crushed. She thrust up to meet Phoebe, arching her back and bucking her pelvis, sliding her burning cunt up and into the blonde's matching sex. The women groaned together, and were soon moving in concert, working into each other, the furnaces between their legs burning so hot that they merged and melted into one. Phoebe and Beth regarded each other through half-open eyes as they fucked, their hot tits pulsing and throbbing with pleasure as they rubbed and crushed, their sweat-slicked bodies sliding and slipping, delicious friction and tension permeating every atom of their bodies. They smiled at each other, smiles of hate and mutual lust, smiles which conveyed the fact that they both knew they were joined together in the final fuck. This would decide everything.
Beth fought to keep her head and not give in to the incredible sensations rippling through her body. She refused to surrender. She would not lose her dignity and self-respect to this blonde bitch. She would outfuck this whore even if it killed her. She screamed out in rage and pleasure and struggled to force back yet another orgasm.
Phoebe rolled her body in long, grinding, gliding thrusts, driving her cunt hard and deep into Beth's pussy, sliding her clit all the way through Beth's soaking cunt until their enflamed sexrods crushed and spasmed with pleasure. Then she pulled back and thrust again, dragging and crushing her tits to Beth's tits. Locked hand to wrist, writhing in ecstasy against the other, the two beautiful women fucked relentlessly. The erotic sensations were incredible, and the women's mixed groans of pleasure became louder and more animalistic as they fucked on and on. The heat between their grinding bodies, the slick lubrication within their sliding cunts, stimulated them to ever greater levels of erotic desire.
Beth writhed and bucked, crying out with pleasure. The women's bodies were perfectly matched, thigh to thigh, pussy to pussy, tit to tit. As they pumped at each other, Phoebe's body began to rise as she rammed herself to Beth, their taut flesh slapping. She raised herself up as she thrust with her ass, and then dropped down on Beth, their hot cunts pounding, their meaty tits compressing. Occasionally, her massive tits separated from Beth's boobs, and bounced exuberantly, before crushing back down onto Beth's rack. Beth took advantage of this and, as Phoebe's tits swayed up towards her face, Beth quickly lowered her head and caught Phoebe's right nipple in her teeth. In a moment, the brunette beauty was sucking lustfully at Phoebe's breast, enjoying the taste of the salty titflesh, wrapping her teeth and tongue around the engorged nipple, biting and feasting on the sensitive, smooth flesh. Phoebe howled, caught by surprise by the assault on her tit, suddenly engulfed in deliciously erotic stimulation. Beth pressed her advantage, driving her hips up, ramming her clit tight to Phoebe's sexrod. Phoebe groaned in agony, the raw pleasure almost more than she could take. She released Beth's wrists and, her eyes closed and with a look of intense concentration and lust, she placed her hands on either side of Beth's body and pushed up, supporting herself as she fought to contain the orgasmic pleasure burning up from her tit, bubbling in her cunt. Beth acted quickly, wrapping her left arm around Phoebe's back, but digging her right-hand fingers into the taut, yielding flesh of Phoebe's left tit. Beth pulled herself up to bury her face even more deeply into Phoebe's massive boob, sucking and feasting ever harder. Their pussies were still pressed tight, but Phoebe shuddered, struggling to control herself. Beth arched up, ramming her cunt to Phoebe's, forcing aching groans out of the blonde beauty. She quickly locked her thighs around Phoebe's hips, crossing her ankles at the blonde's ass. Then, her mouth still sealed to Phoebe's tit, her hand still squeezing Phoebe's right boob, Beth threw herself back, forcing Phoebe to support the weight of both women's bodies.
The blonde's arms collapsed under the sudden strain and she came slapping down on Beth who, smothered under the blonde's massive breast, wasted no time in rolling her enemy over, onto her side. Phoebe resisted, but Beth bit and sucked harder, taking even more of the blonde's magnificent tit into her mouth. Phoebe let out a choking scream, and Beth succeeded in rolling their twined bodies over, finally gaining the top position.
The two women thrashed, long, powerful legs struggling for position. Beth kept her face buried in Phoebe's chest, though she was now finding it hard to breathe. Phoebe pulled at Beth's hair with her left hand; her right hand was locked with Beth's left as they fought to control each other. Beth kept kneading at Phoebe's tits with her right hand, but the two women soon found themselves with their respective right thighs jammed high and hard against the other woman's cunt. Almost involuntarily, lost in a sexual rage, Beth began sliding her slick cunt up and down against the firm thigh muscle, riding Phoebe's leg. Phoebe did the same, working her hips to thrust her open cunt to Beth's thigh muscle and rub herself into the smooth, hot flesh. The women's burning clits crushed tight to the invading muscle, and they shuddered and moaned with pleasure. Still, Beth kept feasting on Phoebe's tit, covering the beautiful orb with her saliva, leaving teethmarks in the supple flesh.
Phoebe wrapped her hand in Beth's long, brown hair and pulled desperately, trying to force Beth back. Beth refused to let go, however, and fought to continue her attack on Phoebe's tit, struggling to ignore the pain in her head. "No," Phoebe groaned, her body burning with the sexual assault, "Oh God, no!" Beth was sucking her burning tits off, her clit was rubbing hard and strong into Beth's thigh, the pleasure radiating through her enraged body was too much. No! she thought to herself. It won't end like this! She bucked hard, driving the thigh that Beth was riding even further into her enemy's soaked pussy. Beth groaned with the shock of pain to go along with her intense pleasure. Phoebe thrashed, and managed to free her hand from Beth's grip. She sank both of her hands into Beth's thick hair and slowly pulled the brunette back from her tit. Beth continued to resist, but her need for air became dire and she soon had to release the nipple that she had been devouring so ravenously. Beth wrapped her arms around Phoebe's back, sank her fingers into the blonde's hair, and yanked back. Both women groaned with pain from the sudden hair-pulling duel. Phoebe drove her thigh harder into Beth's cunt, but Beth now retaliated in kind. Gasping, groaning with pain and lust, the two women wrestled for control, riding each other's powerful thigh. Their legs thrashed again, but this time Phoebe opened her thighs eagerly, enflamed with the need to fuck, and Beth quickly pressed herself down onto her enemy's crotch.
Panting, gasping with effort and lust, the two beauties now rearranged their bodies once again, tit to tit, pussy to pussy, Phoebe's legs twined through Beth's. The women were face to face once more, Beth's powerful tits pushing down on Phoebe's equally massive orbs. Phoebe groaned – the delicious sucking and biting that her tit had just endured had made it much more sensitive, and electric sensations rippled through her body as the women's rock-hard nipples and areola grated.
Arms wrapped around naked backs, and both women squeezed hard. Beth offered her hot tongue to Phoebe, who swallowed it eagerly. The women pushed hard with their asses, slowly rocking together, gradually meshing their aching cunts. They broke the kiss and sighed together, glaring at each other with hatred and overwhelming desire.
"Fuck me, bitch," Phoebe moaned. "Get your cunt all the way in there, so my pussy can eat it alive."
"You dirty slut," Beth gasped back. "I'm going to ride you like the whore you are. You're mine, Phoebe."
"Prove it, cunt," Phoebe snarled. "Let's fuck."
"Oh baby," Beth groaned, "I'm going to fuck you until my clit comes out the other side."
"Mmmm," Phoebe moaned, smiling with lust. She and Beth touched eager tongues, exchanging hot saliva and sweet breath, sending a pulse of erotic heat into their cunts. "Sounds good, whore. Ride me hard, and I'll ride you, and we'll see where we get…"
Beth pushed forehead to forehead with Phoebe, the two women glaring into each other's eyes with raw hate and lust, both fired by the overwhelming need to dominate the other. Their lips touched. Beth leaned forward, pressing her full body weight onto Phoebe's tits. The women groaned as one. Then, they thrust with their hips, driving their aching, soaking cunts together.
"Yes!! Fuck, Yes!!" Phoebe cried.
"You bitch, you fucking whore…," Beth moaned.
The women smiled in pleasure, both closing their eyes and moaning with joy as their hot pussies mated once again, as they penetrated each other as hard and deep as they could. Juicy pussy lips crushed and spread, soft labia melted into one. Their bodies slapped from tit to clit, crushing, compressing, straining to merge and melt. Their powerful asses clenched as they thrust, their bellies slapped, and the women soon re-established a hard, grinding rhythm to their fuck. Hard, hot clits, fully engorged and exquisitely sensitive, rubbed vigorously, sending electricity burning through the battling Amazons, forcing delirious moans of pleasure and joy from both.
Yes, Phoebe thought, as she drove her burning core into Beth's voracious cunt, oh God, Yes! This fantastic fucking was everything she had wanted and she fought against the building tension in her pussy. She just wanted this to go on and on. She was still confident of her victory, but she also knew that she had never fought a woman as tough as Beth before, and the brunette beauty was riding her harder than anyone ever had. She loved it. She basked in the raw sensations permeating her sex-saturated body and delighted in driving herself into Beth's writhing, voluptuous body.
On top of the blonde, thrusting and grinding with all of her strength, Beth struggled against the greatest pleasure she had ever known. She felt that every inch of her skin was alive and in heat and rubbing into its counterpart on Phoebe's beautiful body. Her tits were on fire, her nipples locked in a grinding, piercing nipple fight with Phoebe's beautiful pair somewhere within their compressed titflesh. Every thrust of her body sent a spike of joy radiating out from her magnificent rack, which had been rubbed raw by the night's battle. Her world seemed to revolve around her rock-hard clit, now locked in an unbearable duel with Phoebe's equally large, hard sexhorn. Beth could not believe the sensations rolling out of her aching cunt. The pleasure was unbelievable and she strained with all her will to keep from just giving in to it. Her erotic cries of joy became louder and more earnest, however, the longer the fight went.
The women were face to face, nose to nose, soft lips touching but not kissing, as they fucked to the end. They panted and moaned, screamed and sobbed, into each other's face, every delicious thrust of their enraged bodies forcing a corresponding cry of pleasure. Phoebe's hands were spread on Beth's pumping, clenching ass, her nails sunk into the firm flesh, holding Beth in place, pulling her in deeper. Beth slipped her hands down Phoebe's body and gripped the blonde's powerful butt as it flexed and strained to fuck back against her own. Their eyes were shut tight as they concentrated on the raging war going on between their ravenous pussies, as their powerful clits fought in a final ecstatic duel. Clits rubbed and rolled head to head, and both women held on to their sanity by only the slimmest tether as they fucked each other out of their minds. Hot, thick pussy juice lubricated their grinding, gliding duel, leaking out on to their undulating bellies and soaking their inner thighs. The delicious scent of burning cunt filled the air, the sound of hard flesh slapping and wet sex maws sucking rippled into the room.
"Look at me, cunt," Phoebe gasped at Beth. Beth opened her green eyes, to look through her sexual haze into the blue eyes of the whore beneath her. Both women glared into the other. They could both see the rage and hate, but also the fear caused by the fact that they were both on the verge of an unbelievable orgasmic explosion. Panting furiously, grinding clits with even greater force and skill, the two beauties began to ride each other to the finish, caught together in a sexual marathon where the winner was the one to finish last.
"You filthy whore, you'll never beat me…," Beth sobbed at her foe, trying as hard to convince herself as Phoebe. Phoebe was too close to the edge to respond, however. The blonde could only groan with defiance as she rubbed her clit to Beth's sexhorn and fought against the cataclysmic sensations that followed. Panting and moaning furiously, looking desperately into each other's eyes, Beth and Phoebe fucked passionately. They kissed hard, tongues teasing and stimulating. With a gasp, they broke the kiss, their need for air forcing an end to the tongue duel. But they began to kiss each other's necks and faces, biting and licking, each trying to gain even the slightest sensual advantage in this epic fuckfight.
Beth felt herself losing control. Her clit was burning with sexual need, a single spike of raw ecstasy, penetrating all the way into her core. With every thrust, with every delicious stroke of clit to clit, the tension became more unbearable and she just knew that she was only seconds from exploding. But she could see that Phoebe was in the same state.
Phoebe was, indeed, on the verge of the most intense orgasm of her life. She could feel it growing in her loins, burning in her cunt and tits, and she knew, for the first time, that she might lose this battle to Beth. The brunette whore was proving herself to be every bit as formidable, every bit as controlled and gifted a fuckfighter, as Phoebe herself. But, looking searchingly into Beth's green eyes, Phoebe could see that her rival was unbearably close to an overwhelming orgasm. She could see it in Beth's face, she could hear it in the desperate screams of pleasure that they shared as they ground their aching cunts together, as their tits rolled and pressed together in ecstasy. If only she could hold out just a few more seconds…
Beth's clit was burning like acid, her nipples were harder than rocks and throbbing with heat, her tits felt like they were going to explode with pleasure and tension. She knew she was on the verge. Her clit was still rubbing hard, rhythmically, with Phoebe's engorged sex. She refused to back down and was determined to go down fighting. But now she gathered all her strength and, in one desperate move, thrust her clit, head to head, to Phoebe's clit, trying hard to bend back the blonde's sexrod, trying to force her sexy opponent into the final orgasm. But Phoebe thrust back with equal power, clenching her ass and driving up into Beth. For a moment, their clits quivered, locked in a sexual stalemate, two raw, throbbing nerves crushed into one and firing with orgasmic electricity. Then, their clits bent each other and, in the shock of pure, ecstatic pleasure that followed, Beth felt her control slip.
"No, no, oh FUCK!!," she shrieked, as an incredible orgasm blasted, full-blown, out of her exploding clit. Beth looked down into Phoebe's eyes and saw the look of relief, then triumph, flash in the blonde's blue orbs. That look turned to sudden shock as Phoebe lost control.
"NNNnngh! Oh God, Yes, YES!!," Phoebe screamed as her orgasm took her.
The women's powerful cunts convulsed in near unison. Beth felt like her insides were emptying out, like all the incredible sexual tension in her body was pouring out of her cunt and into Phoebe. Steaming hot cum rocketed from her vaginal core into the bucking blonde beneath her. Phoebe felt her own cum jetting into Beth, mixing within the two women's sealed bodies, consolidating the intimate hatred that they shared.
Even as the terrible orgasm blasted through her body, causing all of her sexual organs to feel like they were swelling and bursting with pleasure, Beth knew that her only chance of salvaging victory was to ride Phoebe out, to force the blonde into an orgasmic overload, and hope that she could survive the agonizing ecstasy herself. She pressed her rock-hard clit to Phoebe's clit with all of her remaining strength, trying to crush the blonde's sexrod with her own. Phoebe had the same idea. Both women sank their claws into the other's ass and pushed their bodies as hard and tight together as they could. Their asses clenched and quivered with tension as they crushed each other's clits, forcing one aching orgasm after another out of their writhing bodies. They rubbed hard, bellies sliding, burning tits and nipples fighting on, each trying to overstimulate the other. Crying, sobbing with pleasure, they kissed and licked, bit and growled, desperately trying to force the other into a final surrender, even as multiple orgasms chained through their sexually saturated bodies.
"You cunt, oh God, you beautiful cunt," Phoebe sobbed, biting at Beth's cheek, licking and sucking, ramming her exploding body into that of her enemy with the desperate hope of merging completely. Aching orgasm after orgasm rippled through her, filling her with unendurable pleasure.
"You slut, oh Christ, you filthy twat…," Beth cried out, biting at Phoebe's earlobe, rubbing cheek to cheek, driving her sex-engorged body down on the blonde beauty. Beth was holding on to consciousness by a thread, her body unable to take the sensations rippling through it, her mind trying to force her overstimulated sex into unconsciousness. Oh God, Beth cried in her mind, Oh God, this is so good! She had never believed that her body could give her such pleasure.
Writhing, grinding, riding each other mercilessly, Beth and Phoebe slowly locked their bodies into a quivering stalemate. Pressed hard, muscles corded together and trembling as orgasms rippled through them, tits and nipples flattened together, their clits crushed into one exploding mass, hands gripping the other's clenched ass, the women's straining bodies came to hold each other almost immobile. Nose to nose, eye to eye, staring desperately into each other as the multiple orgasms chained through them, their bodies dripping with sweat and sexual juices, the two beauties groaned, panting hard, paralyzed by unbearable pleasure. Each woman hoped with all her heart that the other would finally collapse, that she could outlast her enemy in this final, orgasmic fuck.
Orgasms continued to radiate from their crushed clits, burning through their muscles, locking them ever tighter together. Beth felt herself fading. Her vision darkened, her mind could not stand any more ecstasy. She was going to lose. She refused to unlock her gaze from Phoebe's blue eyes. She would go down with her pride intact. The women whimpered.
"You filthy cunt," Phoebe gasped at her foe, her voice sobbing with sexual exhaustion.
"Stinking whore," Beth moaned back. She was about to pass out.
Then, suddenly, Phoebe's blue eyes closed and the blonde's head fell back, her mouth lolling open. Her incredible body convulsed in final pleasure and her muscles slowly started to relax.
Beth gasped in surprise and relief, but her vision was going dim. As a final gesture, she forced herself to drive her burning clit against Phoebe's still rock-hard sexhorn one final time. The resulting orgasm detonated in her core, and smashed a wave of burning ecstasy through her exhausted sex. She passed out on Phoebe's defeated body without even the chance to scream in pleasure and victory.
Epilogue I
Hours later, Beth awoke. She was still tangled up in Phoebe's delectable body, and she slowly, painfully, rolled off of her defeated blonde rival. Her body was aching, her tits and pussy felt raw. She looked at Phoebe, whose body was every bit as battered as her own, and realized that the very thought of mounting the other woman and trying to establish her unquestionable dominance filled her with dread. She was in too much pain. She and Phoebe had fucked each other to the absolute limits of their bodies and she would have to leave here with only a somewhat uncertain victory to show for her efforts.
Beth lay back on the soaking sheets for a few more minutes, then she looked at the clock. It was 8 AM on a Saturday morning. She had been here exactly 12 hours, the better part of half a day locked in sexual combat with her most hated enemy.
After a few more minutes, Beth rolled herself off the bed, staggered to the ensuite, and used a cold cloth to relieve the burning in her crotch and on her swollen tits. She freshened up a bit, then returned to the bedroom. Phoebe was still unconscious. Beth was grateful for that. She was too tired to exchange more vicious barbs with the blonde bitch, and she was genuinely afraid that Phoebe would regain consciousness then insist that they keep fighting. Beth knew that her battered body could not take any more. Fighting when she was engorged with lust and rage, when her sex was brimming over with power and need was one thing. Now that she was off the sexual high, her body was telling her to stop.
Beth picked up her high heel shoes, then looked around for her thong. She could not find it and decided she did not need it. It would be too painful to wear right now, anyway. She found Phoebe's thong, however, and decided to take it as a trophy, as she had done in their previous battle. Beth knew that the battle she had just won had been incredibly close, much more so than last time. But that only increased the need for any psychological advantage she could get.
She picked up her coat on the way down the stairs and then made her way to the kitchen. She opened the freezer and found, to her surprise and relief, that there were several cold packs ready for use. Obviously, Phoebe had anticipated the need for this kind of relief after her battle with Beth. Beth took two cold packs and some dishcloths from the kitchen, tied her coat shut, and walked out the front door. She remembered when she arrived thinking that the next time she crossed the threshold, it would be either as winner or loser in a sexual competition she could not afford to lose. She smiled triumphantly as she walked out to her car.
Beth pulled the car keys out of her coat pocket, opened the car door, threw her pumps onto the floor on the passenger side, and climbed gingerly into the driver's seat. Her bouncing tits were rubbing painfully against the cloth of her coat. She wrapped one of the cold packs in a towel and then, with a sigh, nestled it between her legs and against her aching cunt. She smiled with relief. She wrapped the other cold pack in the remaining towel and pressed it against each of her painful nipples, in turn. She sighed.
As she drove down the driveway toward the gate, Beth contemplated the night's events. She had just spent hours engaged in the most vicious, delightful, incredible fucking that she had ever had. Her battle with Phoebe was, easily, the best and most intense sexual experience of her life. Even now, even with the pain of her battered body, she felt the heat in her clit and in her aching tits as she thought about what she and Phoebe had done to each other, how delicious the past several hours had been. God, she thought, that was good. That was so fucking good.
Beth sighed again. She did not know how she would save her marriage with this new development. The thought of never again experiencing the kind of sexual conflict that she had just enjoyed with Phoebe was something she could not contemplate. But how could she work this out with Jim? She did not know. What she did know was that it was certain that Phoebe would soon be back to make her life miserable, to challenge her again. Beth realized that the very thought of locking up with Phoebe caused her cunt to moisten and her nipples to tighten. With a touch of horror and despair, she realized that she could not wait for Phoebe to come after her again.
Epilogue II
A short time after Beth left the house, Phoebe stirred. She looked at her reflection in the ceiling mirror as she quietly contemplated the consequences of the night's battle. She had lost. Maybe it was possible to argue the point, maybe she could make a case that they had actually fought to a draw. But, at this moment, she knew that she had lost. Strangely, she was not as enraged and humiliated as she had thought she would be. While things had not gone exactly as she had planned, they had gone very well indeed. She sighed and stretched, looking back with lust on the delicious and vicious fucking she and Beth had administered to each other. A flash of pain in her voluptuous body suddenly reminded her of how strenuous the night had been and she quickly stopped stretching.
She pulled her sore, aching body out of the bed and, still nude, made her way out of the bedroom and down to the kitchen, retrieving her short robe along the way. She took two of the icepacks from the fridge, wrapped them in cloths, and then wearily padded down to the study, just off the main room. She sat in the desk chair behind her big mahogany desk. She pressed one of the icepacks between her legs, to soothe her aching pussy. The other one she set aside – she would put it on her tits later, when she could lie down. For now, she was anxious to see how her project had turned out.
Phoebe booted up her computer and then quickly accessed a digital recording program. She directed the feed to the giant, plasma TV she had set up in the corner of the study. The picture that came on was perfect. From a camera hidden in the ceiling mirror, there was a high-resolution record of the delicious battle that Phoebe and Beth had just fought. Phoebe watched the video for almost an hour, then checked out some of the other views from different camera angles from the other secret video recording devices secreted in her bedroom. She smiled with satisfaction. At the end of it all, she had an excellent and extremely erotic pornographic home video. She would spend time over the weekend editing together the best scenes and moments of the night-long sexfight, and she would have a DVD ready to send to both Beth and Jim by Monday morning. Where things would go from there, she would see. Jim would be enormously turned on by the graphic images of his wife and his ex-fiancee fucking each other relentlessly for hours, locked in a fuckfight. It would feed his male ego, particularly if he believed that their battle was about him. But would it eventually dawn on him that his wife was getting far more pleasure from her vicious sexual competition with another woman than she got from him? And would he eventually realize that fighting over him was only a pretense? That the women had really wanted to fuck each other?
It was Beth's reaction that Phoebe found more interesting and exciting. Beth would, obviously, understand the blackmail potential, the implicit threat present in the DVD. She would want the master files. How she would get them remained the question. Phoebe smiled. She knew that what Beth really wanted was another excuse, another reason to lock up cunt to cunt with her greatest enemy and fuck mindlessly for as long as humanly possible. Beth wanted another reason to sexually dominate another woman. Phoebe had seen the heat in Beth, she understood what the brunette was experiencing because she had gone through the same thing.
Phoebe leaned back in her chair and, after watching the pornographic images on the screen, she began to finger her aching pussy. Her tender clit slowly pushed up from her battered pussy. She leaned back and sighed, her hand disappearing between her legs. As she masturbated, she grinned with satisfaction. She was still going to make Beth and Jim pay for humiliating her seven years ago. But there was more than one way to undermine a marriage and more than one partner to pursue. If she could not have Jim, she would settle for Beth. With a moan, she turned her full attention to pleasuring herself, already imagining what she would do to Beth the next time she had the chance. Life was becoming a lot more interesting.
The End

Thank you for reading! For more of JB57's Stories: Click Here!