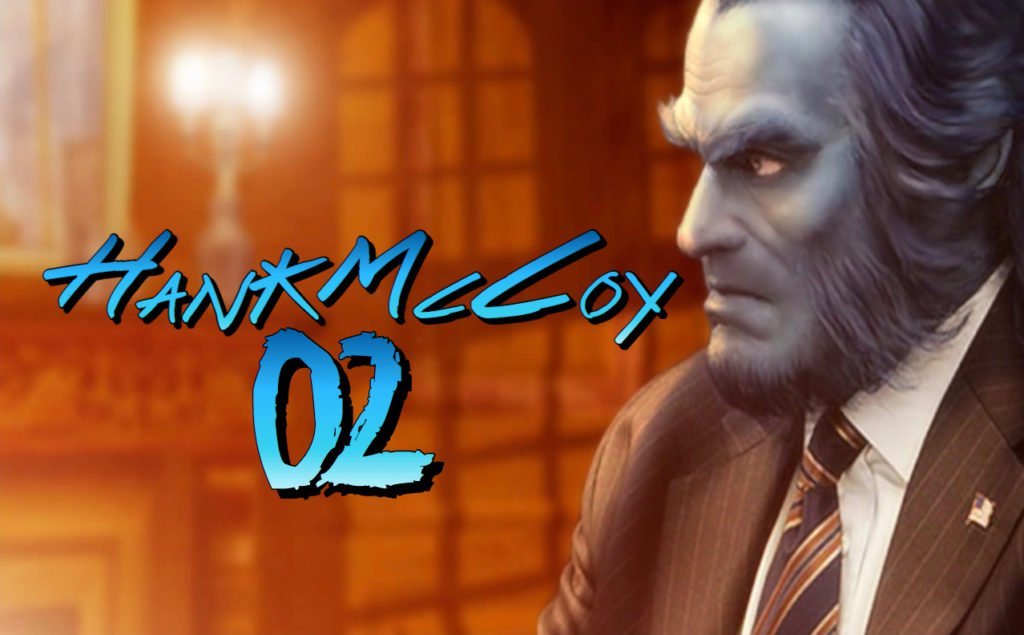 Chapter One
"Tick… tick… tick…"
The old-fashioned grandfather clock in the corner of the empty apartment counted the seconds as dusk closed in on the teeming city. A relic, somewhat at odds with its more modern environs. The long rectangular structure was crafted from rich mahogany; the round white clockface at the top bedecked with Roman numerals. An old yet still functioning memento of a time when cogs and gears did the work now assigned to wires and circuitry. A treasured family heirloom, no doubt; maintained long past its anticipated working life, for its sentimental value rather than its actual.
The apartment itself was cluttered with everyday evidence of habitation. Not untidy per se, but lived in. On the east side of the apartment, unwashed bowls and utensils from that morning's breakfast sat soaking in the sink, empty milk cartons were gathered on the kitchen counter awaiting collection for recycling. An open cereal box sat on the kitchen table, marooned amidst discarded cutlery, opened bills, and an assortment of other minutiae indicating recent occupancy.
The room remained silent, save for the steady tick of the clock and the increasingly persistent drone of traffic outside. Sunlight receded slowly as evening closed in. London commuters poured out of offices in their droves; piling into cars, buses and taxis. Car horns blared loudly as the working week came to an end. Restless workers embarked on the tiresome trudge home; made increasingly impatient by building traffic volumes. Street lights whirred to life, as dusk set in on a cold Friday evening.
Opposite the kitchen, on the adjoining western side of the apartment, the square tiles of the kitchen floor yielded to the beige carpet of the living room. A long settee with brown leather upholstery sat facing a simple coffee table with a transparent glass surface. Matching armchairs flanked the sofa; one empty, the other occupied by a well-fed tabby snoring soundly in a deep sleep.
A pair of fluffy, blue slippers lay abandoned at the foot of the couch. Several opened DVD cases were strewn across the glass coffee table, situated beneath a broad plasma screen set high on the wall, facing out into the room. To the right of the tv, rows of wooden shelves were fastened to the wall by sturdy steel brackets. The shelves were four high and tightly packed; featuring an array of books, DVD cases, and CDs. The apartment's main repository for entertainment on cold winter evenings such as this.
The cat stirred to life, leaping from the armchair as the tinny rattle of keys emanated from the far end of the hall. The metallic rustle of the lock opening echoed throughout, as the latch gave way and a feminine figure shuffled awkwardly into the hall. Both her arms were fully-laden with shopping bags, as she tottered down the hall atop stylish high heels. The once still atmosphere of the apartment disturbed by the sudden influx of activity.
Her face flushed and weary from a long week at the office, she deposited the bags on the kitchen table, sighing as her arms were relieved of their burden. She placed her handbag on the counter and slipped out of her heavy over-coat, revealing smart business attire, the de facto uniform of a young professional.
An elegant black pant suit adorned her toned figure. She was a stunning young Briton of Indian ethnicity. She wore her jet-black hair loose and past her shoulders. The pigment of her smooth skin akin to a rich espresso, while her brown eyes were closer to a fine cognac. An exotic beauty in a diminutive package; 5'6" of sensual femininity distilled into an alluring 115lbs frame.
An attractive oval face, elegantly-shaped nose, honey lips and exquisitely manicured eyebrows completed the look of a woman who took the utmost pride in her appearance. She grinned as the black cat sidled up to her, brushing against her calf, loudly meowing for food.
"Give me a minute, Whiskers. I'm just in the door."
Her tone was soft and her accent refined; hinting at a moneyed upbringing. She stooped, tickling Whiskers affectionately behind the ear, before briskly emptying the grocery bags, depositing the contents into the cupboards around her. As she went, she swept delph from the kitchen table and wiped down counters. Within minutes, the pile of delph in the sink had grown exponentially, while little remained of the clutter on the table.
"There. Much better." She mused to herself, as she surveyed her handiwork.
Her satisfaction was interrupted by the persistent buzz of her mobile phone. Her ringtone chirped loudly, as she swiped it from the counter. Glancing briefly at the screen, she answered the call and placed the phone beside her ear.
"Hello, sweetie. What's up?"
"Hey Sana, I'm leaving the office now. Do you want me to swing by the Chinese on the way home? Fancy a Takeaway, tonight?"
Sana smiled reflexively at the sound of her boyfriend's voice. They had been together for just over six months and living together just under two. She had met John at a work function and they really hit it off. Their chemistry was so strong, John ended his previous two year relationship and a whirlwind romance with Sana ensued. She knew things were moving fast but she didn't care. It just felt right with John. At 30 years of age, Sana finally felt ready for a long-term relationship and John fit the bill perfectly.
"Well Mr McDonald, if you wouldn't mind, that would be great." Sana teased playfully in her soft London accent.
In a more sincere tone, she continued; "I've had a long day and I'm shattered. I really don't want to start cooking at this hour…"
"No problem. What do you want?"
"Surprise me."
"Will do. I'll see ya in an hour or two."
"Love you."
"Love you too."
As Sana ended the call, she glided towards the sitting room, absent-mindedly depositing her mobile phone on the coffee table. It slid across the smooth glass surface, coming to stop just off-centre. She kicked off her high heels and wriggled her toes, sighing with relief as she slipped her bare feet into her comfy blue slippers.
She liked those shoes and looked damn good in them, but there was no denying her relief to be finally liberated from her uncomfortable footwear. She yawned and stretched, jaded after a long day at the office. Undoing the top two buttons of her blouse, she curled up on the couch.
Sana snatched the remote from the arm-rest and turned on the plasma screen on the wall. Within seconds, it came to life. She absent-mindedly flicked through the channels; in search of something that might kill time while she waited for John's arrival. Gameshows, soccer matches, commercials, and reality tv whizzed by in the blink of an eye, all failing to hold her attention.
"Damn it, why is there never anything good on?"
As the news droned on in the background, Sana left the couch and rooted through the stack of shelves adjacent to the tv, searching for a DVD she had not yet seen. She peered at the densely packed shelves for something enjoyable to wile away an hour or two.
Her finger grazed the spine of each DVD case as she browsed, coming to rest on an old favourite. A romantic comedy that John pointedly refused to watch with her, despite her pleas.
"Typical Man…" she muttered to herself, rolling her eyes in the process. She plucked the box from the shelf. In the process, she dislodged the DVD case of some brainless action flick from yesteryear, sending it tumbling to the floor and startling the cat. Whiskers slinked behind her heels and peered from behind her calf, mortally offended by the affront.
Sana couldn't help noticing a loose DVD that had been sandwiched between the two boxes. It teetered on its edge before rolling off the shelf, the smooth silver surface winking in the light as it fell, bouncing on the box of the eighties action flick at her feet, before rolling across the carpet.
Sana looked over her shoulder and watched as the errant DVD rolled on its edge, coming to rest 3 foot shy of the coffee table. She walked over to fetch it, intending to return it to its place on the shelf. As she stooped to retrieve it from the floor, she glanced at the nondescript item.
A silver disc, shorn of the promotional imagery one would find on a conventional store-bought DVD. No monosyllabic action hero, Hollywood starlet, or celebrated thespian stared back at her. Just a blank DVD, silver in colour, marked by a crudely drawn label. Etched across the top of the disc in black Sharpie – "Summer 2018. Private property. Do not touch!"
"That's definitely John's handwriting…" Sana mused to herself. She paused, as she considered the mysterious label. Intrigued, she flipped the DVD in her hand and looked at the other side, as if doing so would help her divine what was on it.
"What the hell is this and if it's so private, why burn it onto a DVD?"
Curiosity was getting the better of Sana. She knew she shouldn't, but the lure of forbidden fruit was just too much. John would understand. If their relationship was to thrive, there shouldn't be any secrets between them. It was most likely nothing anyway. Probably footage from a family get together or some mundane work gathering. Sana continued to rationalise her decision in a myriad of ways, as she strode towards the tv.
Sana popped the DVD in the player and watched static fill the flatscreen as she pressed play. She turned and walked to the couch. Before she got there, a distinctly feminine voice echoed through the speakers in an unfamiliar accent. The voice whispered playfully;
"Are you going to play with that thing all night, or are you going to come over here and unwrap your birthday present?"
Chapter Two
Sana was momentarily stunned. That voice, it's mischievous tone; wholly unexpected. She peered at the tv as she sank into the soft leather of the couch. A beautiful young woman in her late-twenties loomed from the screen in a shaky close-up. A temptress with dirty-blonde hair, clad only in a frilly black negligee.
Her skin soft and pale; her cheekbones high set. Piercing ice-blue pupils stared into the camera with adoration and unabashed lust, or rather at the individual holding the camera. A beautiful Caucasian woman with an angular face and strong, defined features. Were it not for the look of wanton lust she bore, one might describe her as looking like the proverbial Ice Queen.
Sana began to feel uncomfortable as the footage unfolded in front of her. Like an uninvited voyeur, a trespasser; yet she made no attempt to switch the DVD off. The mystery woman stood at the foot of a very familiar bed. The bed she now shared with John.
The footage was clearly amateur. The camera sporadically moving in and out of focus, before the camera man found his range. Even then, his movement was unsteady. The shot jerked occasionally as the unknown man attempted to reposition himself and better frame the shot. Yet, the image was crisp and well-defined once he found his bearings, denoting the use of an upmarket piece of equipment. Clearly, the tools of a professional in the hands of a novice auteur.
Sana was certain it was a man wielding the camera, judging by the antics of the woman on screen. She was clearly putting on a performance for him. Flaunting her body for his benefit, as she shot smouldering looks directly into the lens. Those piercing blue eyes saying more than words ever could.
"Come fuck me…"
The mystery woman spoke again; once more in a teasing tone.
"…or maybe you just want to watch?"
The beautiful blonde cooed seductively in her distinctive accent. An Eastern European dialect, judging by the way her tongue wrestled with vowels. Lingering on certain words. Her command of English strong, suggesting her presence in the UK was long established. Then it dawned on her. The realisation hit Sana like a runaway freight train. Her accent was Polish.
"Holy shit… That isn't who I think it is…"
With an impish grin, the Polish beauty continued her performance, laying back on the bed. Allowing her hand to glide gracefully beneath her nightie, delving under the waistband of her matching black panties, wherein her moist cleft awaited.
"That's John's ex! Holy shit, I'm watching their sex tape! It couldn't be… Why the hell would John still have a video of her?!""
As the realisation hit, Sana sat dumbfounded with her mouth agape, leaning forward towards the screen, giving the image of her predecessor her full attention. John had mentioned his ex in passing, but not often. Sana felt somewhat guilty that her romance with John blossomed at the expense of his former relationship, so she made a point of not prying.
"So, this is her… John's ex… Joanna… She's pretty…" Sana observed bitterly, despite herself. Joanna massaged her pussy with a slow, sensuous movement. Taking her time, enjoying the feel of her own touch. She moaned softly, as two fingers disappeared between her labia lips. She raised her free hand up towards her breast, roughly pinching her nipple as she stroked her clitoris. She breathlessly croaked in her distinctive accent; "You may be the birthday boy, but it's not fair to make me do all the work…"
The camera jerked up and down, a tinny rattle playing out over the speakers, followed by the echo of a loud click throughout the living room. For the first time, the camera work on the screen mirrored a quality approaching professional, making it obvious that the camera had been affixed to a tripod.
"John… Get over here and fuck me… I need you inside me… Now!"
Sana's face dropped, as her worst fears were confirmed. She raised her hand to her mouth in shock. "I knew it… It is her… It has to be… That Polish bitch!"
Any remaining doubt was gone. The woman pleasuring herself on the screen was none other than John's ex – Joanna Struss. A pale skinned Polish beauty who had been with John for two years, until their relationship crumbled soon after Sana met him. The dawning realisation that she was on the cusp of watching her boyfriend fuck another woman chilled Sana. She knew her emotions were irrational. That the events unfolding in front of her had transpired before she and John had even met. Yet, questions remained. A storm of emotions brewed deep within Sana.
"Why the fuck would he keep this DVD?! He should be happy with me, not jerking it to footage of his ex!"
Sexual jealousy and spite bubbled beneath the Indian beauty's cool exterior. Yet, she remained transfixed, unable to pry her eyes from the screen. With the camera now stationary and mounted on a fixed position, John entered the frame wearing a broad grin and little else.
He kneeled at the foot of the bed, fully engorged. His hands ran up Joanna's milky-white thighs, slowly parting them, splaying her legs even further akimbo. He kissed and nibbled his way up both thighs, peppering them with soft affectionate embraces at first, then more impassioned love bites, growing progressively more animated and unrestrained as his libido surged.
John's head disappeared beneath the hem of Joanna's nightie, and he kissed her panty-clad mound. Joanna removed her hand from her moist pussy, as John tugged urgently at the waistband of her panties. He lowered them past her thighs, down her calves, past the point of her toe, discarding the shear material on the bedroom floor behind him. He dove back under Joanna's nightie and enthusiastically tongued her wet pussy. She moaned as he kissed her intimately.
Joanna shuddered, squeezing both nipples as pleasure washed over her. Her face became flushed, as she arched her back. The head of Johns stiff cock bobbed and nodded as he stimulated Joanna, her legs hanging over the bed and resting on his shoulders. His oral stimulation clearly appreciated, as Joanna moaned theatrically, as if to praise his skill as a lover. She looked as if she could lay there forever.
Sana was under no illusions. She knew John had a romantic past before her. She was even confident that the footage she was watching preceded her time with him. Yet, the existence of this tape… The fact that John had not only retained it, but attempted to conceal its existence from her… It was infuriating…
Even as sexual jealousy and petty insecurities churned deep within, Sana could feel her body's betrayal. Her physiological urges responding to the visual stimuli on the screen in front of her. Her emotions at loggerheads with her physical needs. Her brown nipples stiffened and her breathing quickened, as that Polish whore moaned and pleaded for John's cock.
On the screen, Joanna continued her "performance". She sat up and lifted her arms over her head. Taking her cue, John slowly hoisted her frilly negligee over her head. He kissed her deeply as she fondled his bulbous cock, slender fingertips trailing up and down his shaft. She slowly shuffled backwards towards the centre of the bed, whereupon John crawled after her. Sana observed that she must have been quite wet, as John entered with a swift, singular thrust. As he did, Joanna moaned deeply, pulling John into her.
John fucked her slowly at first, gradually increasing the tempo of his lovemaking. Joanna rose her pelvis to meet his every powerful thrust, eager to make the most of his gorgeous prick. She locked her ankles around the small of his back and writhed seductively beneath his muscular frame, luxuriating in the sensation of being ravished with such intensity. Delighting in the inherent submissiveness of a passionate fuck.
Without warning, Joanna changed the dynamic of their tryst, rolling John to the flat of his back. Her hands splayed across his beefy pectoral muscles, she balanced herself as she grinded hard against his stiff cock. Hoisting her pink pussy lips up and down the length of his considerable manhood.
From the mattress, John's hands traversed Joanna's body, groping her rounded ass, cupping the back of her neck and pulling her into a passionate embrace. When Joanna came up for air, she flicked her hair back theatrically and fucked John with renewed vigour. John's questing hands groped her bountiful bust.
Sana's imagination went into overload. Watching John fuck another woman with such vigour was provocative in many ways. She imagined the raw hedonistic feel of Joanna's puckered pink nipples tickling her boyfriend's palms. How pronounced they would feel as Joanna cupped his hands in hers and mashed them into her heaving breasts.
They were both perspiring at this stage, each party hovering on the precipice of a powerful orgasm. The sounds and images emitted from the monitor were quite an effective aphrodisiac. Sana couldn't help but feel turned on by the antics of John and Joanna. Their shared intimacy was another matter entirely. The way they looked at each other, drove her crazy. Pangs of jealousy plagued her subconscious. She couldn't help but compare herself to the nymphomaniac cavorting on the screen.
"Are you holding out on me honey… You gonna cum for me… C'mon honey… Give it to me… Cum inside me…" Beneath her, John shut his eyes, evidently struggling to "compose" himself. Not willing to give in to release just yet…
"Oh no you don't…" Joanna grinned wickedly from atop his tumescent cock. "Cum for me… Say my name while you cum inside me…" Lost in the throes of passion, John pawed and fondled Joanna's breasts with increasing urgency. Stamina be damned! He needed to cum!
Joanna panted; "Tell me I'm the only woman for you… Scream my name as you give it to me…"
"Oh fuck Joanna… You're the only woman for me… No one can get me off like you…"
As erotic as the whole scene was, Sana couldn't help feeling undermined by the John's dirty talk. Every time, John groaned Joanna's name, she felt as if her very femininity was being undermined. An absurd notion, as the events she was watching unfolded before she and John had even met, yet there it was. Her insecurities laid bare.
Sana couldn't help but feel possessive. That was her man on the screen, his eight-inch cock buried to the hilt in a whore with no claim to it. Every gasp that escaped Joanna's lips, every anguished moan, every kiss shared with John felt like a challenge, as if the buxom Pole were somehow throwing down the gauntlet. Sana could feel resentment well deep within her as she watched the lurid display.
She perched on the edge of the couch, a volatile mix of emotions. She was horny beyond belief, aroused by such a lurid display and turned on by the taboo nature of what she was doing. Yet she felt frustrated and resentful. Witnessing the love of your life praise the lovemaking skills of his wanton ex was not an easy watch. Regardless of context.
Despite herself, Sana could feel a genuine animosity for this woman she had never met. This woman who fucked like a whore and who John apparently felt the need to retain a kinky keepsake of. Sana's thoughts were disrupted by the rattle of a key in the lock.
"Fuck… John is home!"
She hurriedly jabbed the off button on the tv remote, returning the screen to blackness. Startled by her boyfriend's sudden arrival, Sana inexplicably plucked wrinkles from her blouse and skirt. She cursed as she realised the prominence of her erect nipples through her blouse. She felt flustered and frustrated. Agitated and vexed. She heard John call from the kitchen.
"Hey sweetie, I'm home. The bloody traffic is manic this evening. I got your favourite order though…"
Sana remained inert, sitting on the edge of the sofa.
"I can't bring this up. He'll think I was snooping…"
Chapter Three
Later that night, Sana lay awake, staring at the ceiling. Sleep proved elusive for the beautiful Briton in her agitated state. Every time she closed her eyes, images of Joanna pleasing John tormented her. Her mouth on the head of his cock. The drawn-out sigh that oozed from her lips as John entered her. That wicked smile as she straddled him; her thighs bridging his bare hips. But most of all, the effect her lovemaking had on John. In the DVD, he was utterly enthralled by her…
"Bitch!" Sana hissed under her breath irritably, to no one in particular. Her mouth was dry and she felt thirsty. John snored soundly beside her, oblivious to the insecurities that plagued her thoughts. Restless, she peeled back the duvet and padded across the bedroom carpet to the hallway and out to the kitchen. Her nightgown flowed, as she paced delicately across the floor, fearful that she would rouse John from his slumber.
As Sana entered the kitchen, she decided to ignore the light switch, relying on the scant illumination provided by the light in the hall. Flicking it on would only wake Whiskers, and Sana didn't feel like dealing with a hyperactive tabby at three in the morning. She fetched a long-neck glass from the cupboard, and smiled wryly as Whiskers rubbed against her calf.
"No fooling you, is there Whiskers?" Sana stooped and tickled her pet behind the ear, before standing straight and filling the glass from the tap. Leaning back against the counter, she gulped greedily from the glass, quenching her thirst in the process.
She walked into the sitting room and towards the window, peering through the gap in the curtains. A pale moon filled the sky on a starless night. Apart from the sound of slow-moving traffic on a distant street, an eerie silence reigned. Paradoxically, Sana felt alone in one of the world's busiest cities; as if she were the only London resident up and about in the middle of the night. A silly notion, but one that pervaded nonetheless.
Her curiosity satisfied, Sana pulled the curtains shut and slumped into the cold leather couch, crossing her legs as she squirmed to get comfortable. It felt cool on her naked thighs. Sana knew that there was no point in going back to bed. Tired as she was, sleep would remain elusive. John's "home video" with his ex was seared into her brain. Every moan, every kiss, every sensuous touch… The raw intensity of their fucking rattling her.
Sana knew that what Joanna and John had was gone; over before she and John moved in. However, sexual jealousy isn't rational and her insecurities continued to haunt her regardless. She couldn't help but measure herself against her boyfriend's former paramour.
Sana knew she was no slouch in the bedroom department either. Her and John were more than compatible and had their fair share of marathon sex sessions. Torrid nights spent between the sheets, as John took her every way possible; practically panting her name as he came inside her. Lord knows he satisfied her needs as well; catering to her every whim. They shared something special; but apparently not something unique. And while it shouldn't, that bothered Sana…
John's retention of the DVD bothered her even more. "Did he still think about his ex? Was he still hung up on her? If not, why keep the DVD?" Each self-posed question needling her.
"I should be more than enough for John… He shouldn't be whacking off to a DVD of his ex-girlfriend slobbering on his cock! Bitch barely knew what she was doing anyway… If she did, John wouldn't have dumped her ass…"
Sana felt a cocktail of overpowering emotions churn inside her. "I should confront him. Make the fucker explain himself. How dare he?! But what if it's an old DVD? One he forgot about? I'd come across as possessive and things have been going so well…"
"I can't confront that Polish bitch either. What would I say? Tell her I'm furious because my boyfriend can't stop thinking about her. Chew her out for fucking John before we even met. I'd sound like a lunatic!"
Sana rose from the couch and walked back towards her bedroom with a heavy heart and a troubled mind. Whatever the solution to her problem was, it wouldn't come tonight.
Chapter Four
The following (Saturday) Morning – In the kitchen of John & Sana's Apartment
Sana stood at the sink, her hands absent-mindedly delving in and out of the tepid water; wisps of suds clinging to her bare forearms. The harsh glare of the morning sun shone in through the window, warming her face and illuminating the kitchen. She idly glanced out the window while the electric kettle whistled shrilly from the corner of the room, gradually coming to boil. She felt distracted still, her pretty features creased into a stern expression. Her mind remained stubbornly preoccupied by her discovery the previous evening.
Sana's thoughts were interrupted as the doorbell echoed loudly from the hall. She smiled warmly, immediately pulling her hands from the sink and abandoning her task. Dabbing her forearms with a nearby tea-towel before casually tossing it on the kitchen counter, Sana giddily left her station.
Wearing jeans and an emerald tank top, she padded across the kitchen tiles in her bare feet and down the hall, before peeking through the spyhole. Sana smiled instantaneously at the sight of her best friend Tara Kelly, throwing open the door and engulfing the visitor in a warm, heartfelt hug.
"It's so good to see you. Jesus… How long has it been, Tara? Christmas, Maybe?"
"At least. We need to do this more often. I haven't seen you in an age. I miss my bestie." Tara responded cheerfully, a Dublin brogue evident in her speech, diminished somewhat by her time in London, having lived in England many years.
Tara was a beautiful young woman, on the cusp of thirty. Her figure was slim and toned. One might even say athletic. An inquisitive, playful nature flickered behind her cornflower blue eyes. Her lips looked as if they were perpetually on the point of cracking into a broad smile. She was clad in a tight-fitting white t-shirt, blue jeans and sneakers.
She wore her natural red hair loose and long; a nod towards her devil may care attitude. Tara's face was unblemished by freckles; milky-white in complexion. A light dusting of concealer and cherry-pink lip gloss being the only make-up used by the stunning Irishwoman to accentuate her already attractive features.
"Come in, come in. I have the kettle on. Cup of tea?"
Sana released her friend from her bearhug and beckoned her inside. Turning on her heel, she called back over her shoulder. "Go on into the sitting-room. I'll bring the mugs in."
Tara did as directed, reclining against the arm of the couch and tucking her feet under her pert backside. Sana entered the sitting room moments later, cradling two mugs. She handed Tara a piping hot mug, before curling up on the opposite end of the couch, mirroring her friend's pose, legs neatly folded beneath her.
"So… You didn't invite me over for nothing? Spill…"
"I can't invite my best friend over for a cup of tea without a reason?!"
Tara gazed at her friend with a deadpan expression. "Bullshite… You can't lie to me, Sana. We've known each other too long. I could tell something was bothering you on the phone. Just tell me… Maybe, I can help…"
"Okay… I guess… Well this is awkward… Fuck it, I'm just going to say it…" Sana unburdened herself, telling Tara about her "discovery" the night before, the emotions it unlocked, how insecure and threatened the DVD made her feel. The jealous pangs, the irrational hatred, the spiteful thoughts that lingered still. The entire story tumbling from her mouth in a hurried and excited fashion. One detail after another, a jumbled mess of thoughts and emotions delivered staccato to her increasingly incredulous friend. She felt relieved just to be able to tell someone.
"Wow… Quiet night in, then?" Tara smirked.
"Oh, piss off…" Sana responded with a grin.
"Haven't told John I take it?"
"No, definitely not. He'd think I'm crazy. What do I tell him? Mind If I swing your ex around the room by the hair?! Hold my jacket sweetie, while I bitch-slap the woman I replaced!" Both women laughed hysterically at the absurdity of the situation.
"I swear… Only I could find myself in a situation like this…"
"Um…You'd be surprised…" Tara shrugged her shoulders sheepishly, studiously avoiding eye contact with Sana. An abashed smile tugging at the corner of Tara's mouth, as she stared intently into her mug of tea, a muggy steam rising up to meet her face. Intrigued, Sana probed further. "What's that supposed to mean?" The normally confident Tara, was now visibly flustered. Clearly uncomfortable.
"Oh nothing… Just thinking out loud… Forget about it…"
"Girl, you better spill… It can't be more embarrassing than what I just told you…" Sana grinned mischievously, attempting to prompt the pretty Irishwoman.
"Well…"
Tara shifted uneasily in her chair, her eyes furtively darting around the room, looking for something, anything, to change the subject.
"It happened years ago…"
"What happened years ago?"
"It's kind of a long story, I don't want to bore you…"
"The look on your face suggests I'll be far from bored… Out with it, woman…" Sana smiled broadly. Tara rolled her eyes to the heavens and with a reluctant sigh, leaned toward Sana, whispering in an almost conspiratorial tone; "Fine… but you can't tell anyone about this… Not even John… I'd be mortified if anyone found out…"
"I won't… Go on…"
"You know I met David in college, right?"
"Yeah, I think you mentioned it before."
"This was before we made the move to the UK. We were both living in Dublin at the time and studying the same course. There was an undeniable attraction between us from the get-go and on night outs, we'd invariably end up going back to my place or his."
"What age were you at the time?"
"22… I think… Definitely no more than 23."
"That an Irish thing? Most college kids over here are reluctant to get tied down in a relationship. You know, eager to enjoy the full college experience. Casual sex, experimentation, and all that jazz…"
"And we were no different. Look, we were crazy about each other, but we kept it strictly no strings attached. No commitment; no muss, no fuss. However, as one academic year rolled into the next, things started getting a bit more serious. We developed feelings for each other. At the end of our final year, I agreed to go to Spain with him for a week. By the time we boarded the return flight to Ireland a week later, we were inseparable…"
"I'm not seeing how this is connected to what we were talking about earlier?"
"You will… and you're not going to believe what brought us closer together. It all started on our first day in the hotel…"
Chapter Five
We were checking in when it first happened. I was exchanging pleasantries with the receptionist, as she handed me the room key. It was a nice place, nothing fancy mind, a respectable 3-star hotel. It lacked some of the mod cons, but was perfect for young students on a budget. It had a large Olympic-sized pool and was right on the beach.
The foyer was a wide, open space. A patchwork of black and white tiles traversed the floor, and furniture with cream-coloured upholstery was scattered throughout. The receptionist slid the key card across the counter towards me, and in heavily-accented English, told me my room was on the second floor overlooking the pool and to enjoy my stay. I smiled politely and thanked her.
The lobby was dotted with young men and women similar in age to ourselves, idly waiting for their boyfriend or girlfriend to come down from their respective rooms. A host of languages and accents echoed throughout the hall, most of them European. The harsh glare of the sun beamed in through the large concourse windows. It was a cloudless day, temperatures were soaring, and the sun was high in the sky at that time of the morning.
I remember we were both eager to get our holiday started in earnest. The plan was to drop our bags in the room, change into our swimwear quickly, and rush back down to the pool to claim a pair of deckchairs in a good location. We set off for the elevators, David dragging two wheeled-suitcases in his wake. I was encumbered only by the room receipt and two key cards. I stood to the side of the doors and jabbed the button on the wall, summoning the elevator to the ground floor.
I tapped my foot impatiently and played with my phone as the elevator whirred loudly, descending towards us. The doors slid open with a loud "Bing." Then, she stepped out. Even to this day, I can still remember her appearance and how threatened I felt by David's smile, the moment he clapped eyes on her.
She was truly stunning. An exquisite creature; vivacious and exotic. A light-skinned woman of mixed race. Her skin a similar hue to rich caramel. Her lips lush and fulsome. Her nose was somewhat broader than my own, but fit her oval face perfectly. Sultry brown eyes peeked out from beneath a puff of chestnut corkscrew curls. She looked strong, yet feminine; sporting a figure replete with womanly curves.
She sported a skimpy pale-blue bikini and sandals. He hips were broad and her ass well-rounded. A buxom woman with a flirtatious personality and an exhibitionist streak. She smiled broadly at David, deliberately appraising him from head-to-toe. She turned sideways and brushed past him, murmuring something in Portuguese. She deliberately pushed her breasts against his chest as she moved past him, before continuing on her way. As she sauntered towards the lobby door, she peered back over her shoulder at him and smiled provocatively.
I was fuming! I was certain she did it deliberately! There was no question about it in my mind. That night I clambered on top of David, still irritated by the whole episode that morning. With my bare thighs planted either side of his hips, I planted myself firmly on his cock and rode him hard, as if I could erase that bitch from his memory through sheer animalistic passion.
"Tara!" Sana guffawed in disbelief. Undeterred by her friend's shock, Tara continued her tale.
As the week wore on, I discovered that the woman in the elevator was called Isabella. A Brazilian student on a sun holiday with a bunch of her friends. Irritatingly, she had taken a shine to David and made no bones about her intentions.
We eyed each other warily from either side of the hotel pool most mornings. Dark sunglasses masking our bitchy stares. She made a point of sunning herself sans her bikini-top for David's benefit. When he climbed from the pool, rivulets of water trickling from his toned physique, her eyes would traverse his body. She grinned mischievously every time he looked at her. It was fucking infuriating!
I retaliated by getting David to lather sun-cream on my back and shoulders every time she did. I would indulge in over-the-top displays of affection for her benefit. Pulling him into deep French-kisses, as older holidaymakers tutted their disapproval. A subtle demonstration of who was in charge, so to speak.
Sometimes, when I knew she was watching, I would squeeze his cock playfully through his swimming togs. David would smile sheepishly, as he tried to conceal his swelling erection from those around us. It was wholly inappropriate, but I felt threatened and undermined. Isabella's mere presence provoked me!
She wasn't put off though. I swear to Christ her nipples were hard every time she looked our direction! A catty war of attrition ensued all week long. Hissed threats and disparaging looks were our weapons of choice. Each of us made our disapproval of the other plain, without doing anything to alert the attention of the other holidaymakers of course. However, on our last night in Spain, all that tension and resentment boiled over in a manner neither of us anticipated…
Chapter Six
We were due to fly home early the following morning, swapping the sunny skies and sweltering temperatures of the continent, for the cooler climes of Ireland. Our last night in the resort was stiflingly hot, even with the bedsheets peeled back. I slept nude that night, eager to find respite from the humidity. In the distance, I could hear thunder roll angrily across the night sky, keeping me awake. David snored soundly beside me, oblivious to the imminent tropical storm.
I tossed and turned; restless and hot. Sleep eluded me and morning was still hours away. I huffed as I rose from the bed and padded across the cold tiles in my bare feet. I peeled back the curtains and stepped out on to the balcony. The night air felt soothing on my naked skin. I wasn't worried about being seen. It was the dead of night and even the nightclub revellers had retired. The resort was still, almost deadly silent. The only sound was the occasional drone of a taxi whizzing by in the distance or the steady hum of a streetlight.
Beneath the balcony lay the clear blue water of the Hotel's pool, surrounded by stacks of deck chairs; ready and waiting for early-rising sunbathers in the morning. Beyond both the pool and the deckchairs, a single flight of stairs descended onto the coarse sands of the beach, where the warm waters of the Mediterranean, gently lapped against the shore.
Just then, the peaceful serenity of the night was punctuated by a loud splash. I looked down and was surprised to see a bronzed, hour-glass figure swimming lengths of the pool… A distinctly feminine figure… Clad in a pale blue bikini…
I remember thinking; "What the hell?! The pool closes at 7.00! If security catches her, she'll be arrested…" After completing several laps, the nubile figure threaded water briefly, before gliding gracefully towards the edge of the pool and hoisting herself out of the water. She stared absent-mindedly back at the hotel front, as she rung drops of water from her curly hair.
It was Isabella! I wasn't worried that she could see me, as most of the rooms were pitch-black at this time of night. Without the room light on, I believed myself invisible to her from my vantage point. I smirked, as I toyed with the idea of calling hotel security.
"It would serve the smug bitch right… Who else would take it upon themselves to go swimming in the middle of the night. That bitch has as little regard for resort rules as she does for unavailable men."
Just then, I froze as the realisation hit me like a bucket of cold water. Isabella wasn't staring blindly into the night sky. She was looking right at me. I cursed my naivete. My pale complexion probably made me stand out against the pitch-black of the hotel front. From my vantage point, I could clearly see her jaw clench and her expression harden.
Holding my gaze, she pulled at the string of her bikini bottoms and peeled it away from her wet body. Still maintaining eye contact, she pulled idly at the flimsy bikini barely covering her large breasts and cast it aside. This bitch had no shame!
There we stood, naked as the day we were born; two red-blooded young women at odds over the same man. We hadn't spoken a single word directly to each other all week, but we had been in constant communication nonetheless. Her the interloper, me the defender.
Lustful thoughts and insecurities placing us on a collision course, but the niceties of civil society preventing our emotions from finding any sort of satisfactory release. A smirk spread across her pretty features as she peered up at me. She raised her right hand to her mouth, as if grasping an imaginary cock. Bobbing her head up and down in a crude simulation of fellatio, she made her intent clear.
"I now know what room you're staying in now and I'm coming up there, ready or not…"
"Fuck, fuck, fuck… Now what?!" I felt my face redden with anger at the thought. "How many times is that bitch going to goad me?!" My heart thumped steadily and my pulse quickened, as a nervous excitement seized me. My body moved of its own volition, grasping the balcony's handrail, as I climbed on top of it.
It wasn't a conscious decision. More of an instinctual reaction. "You're not coming up here… Not to my room… Not near my man… Not ever…"
The hand rail creaked noisily under my weight. Clearly, it wasn't designed for the purpose I was engaged in. Were I of sound mind at the time, I would have got down immediately. However, I was furious. This had to stop! Now!
I looked down at the pool briefly, before finding my centre. While only two flights up, it was enough to induce vertigo. However, I couldn't back down now. She'd never let me live it down! I steeled myself and took a deep breath before diving headlong from the balcony into the pool two floors below.
The cool night air plucked at my hair as the clear blue water of the pool rushed up at me. It was reckless, dangerous, and uncharacteristic. The sort of thing I would never do in the cold light of day. However, this was different. I was no longer ruled by reason, but governed by something different… something darker… more primal…
I tensed as I breached the water, shutting my eyes at the point of impact. My body was straight as I entered the pool, my open hands piercing the water first, followed by my naked body, as my momentum pulled me towards the bottom, before buoyancy returned me to the surface with a gasp.
My head broke the surface just in time to see Isabella's nude form dive towards the centre of the pool. She swam towards me, stopping a yard shy, and stared at me harshly. We both threaded water as we paddled around each other in concentric circles, goosepimples forming on our skin. The level of the water reaching just above the tops of our areolae, as we bobbed in the water. My heart thumped like a jackhammer, as a nervous tension seized me.
We had behaved like proper bitches all week, but were we prepared to give physical expression to our emotions? Even now, with our erstwhile adversary just a hair's breath away, we both hesitated. Passion and sexual jealousy had pushed us past our respective comfort zones, but not quite to conflict. Was I really prepared to wrestle a beautiful stranger in the dead of night over a man? It seemed almost primitive when I thought about it… Yet undeniably exciting and naughty…
Then it happened. In broken English, she uttered three words that would light the blue touch paper and change me as a woman. "Give… him… up…"
I shrieked my response and reached for her in a blind rage – "Bitch!"
Chapter Seven
I waded after my nemesis; gliding towards her with violent intent. Isabella did likewise, her bronzed body gliding gracefully through the water, her grasping fingers outstretched. It felt natural, as if this was the only possible culmination to our mutual animosity.
We met in the centre of the pool, a confused tangle of smooth limbs and tense muscle. Evidently, neither of us were experienced fighters, as we both reached for the others' tresses and began our clumsy dance. I buried my hands in her strong black curls and she tested the strength of my fiery mane.
The water around us grew choppy as we splashed awkwardly, writhing against each other. The task of treading water made exponentially more difficult by our fumbling struggle. Occasionally one or both of us would unexpectedly dip below the froth emanating from our struggle, before wrangling our way back towards the surface, coughing and spluttering as our hungry lungs sucked in oxygen and expelled water.
Outside of schoolyard scuffles, I had never fought a single soul before. My efforts were clumsy and frantic, but so were hers. She was no more adept than I. The same adrenaline and passion that surged through me, clearly fuelled my Brazilian rival. The realisation made me less hesitant and ever bolder…
We clung to each other doggedly, our naked bodies pressed together as we tightly gripped each other by the hair. Our legs entwined and calves interlocked, ensuring our naked skin maintained constant contact. We pulled as hard as humanly possible, pausing only to readjust our respective grips in pursuit of just the right amount of leverage to cause maximum discomfort.
Soft grunts and whimpers escaped our lips as we struggled. No hysterical screaming or melodramatic screeching. Anguished groans told the tale of our struggle. Every hitched breath and involuntary gasp a story in itself. A tale that ebbed and flowed like the clear blue water around us.
It felt oddly intimate. The denizens of the resort slept soundly, oblivious to our frantic struggle. Our hissed threats and insults audible only to each other. Our little catfight felt like a conspiracy shared between us. David aside, my first serious boyfriend remember, I had never found myself naked and in the arms of another person. However, with David, our every shared embrace was either loving, sexual, or both. This was undoubtedly different. I held no affection for the woman in my arms. Quite the opposite in fact. Yet, my body betrayed me…
As with David, such close proximity conjured powerful emotions. With Isabella, it felt more primal. Even as her harpy-like grip caused my scalp to burn and my neck to crane, my body started to respond as if I was in the arms of a lover. My pale pink nipples puckered and my broad areolae grew pronounced. I could feel blood rush to my erogenous zones as my face became flushed. Inexplicably, my pussy opened like a flower, as if eager for the warmth of David's cock. But he was oblivious to what was happening, comatose in the room above.
I felt embarrassed. Mortified even. "What if Isabella realises the effect this is having on me?! She'll think I'm perverted! I felt frustrated at the thought and lashed out with renewed vigour. I'm in a fight for fuck's sake! How am I horny?!" I pulled her hair even harder and attempted to knee her smooth pussy, eager to create distance and gather my confused thoughts.
The spitefulness of my intent was not matched by swiftness of movement, the pool slowing the movement of my thigh and dulling the force of my strike. The resistance of the water around us reducing what was meant to be a lightening quick strike into an impotent tap.
My thigh came to rest against her bare cunt with a frustratingly dull thud. It couldn't possibly have hurt, and yet her hazel eyes widened. She reciprocated in kind, attempting to strike my engorged cunt, only to encounter the self-same problem. Instinctively, our thighs clamped around the offending limb, inhibiting each other's capacity to mount a similar attack more than once.
Unfortunately, this meant my puffy labia was now grinding back and forth against Isabella's slippery thigh. "Christ… If this continues, I'm going to come… Maybe I should just give in before It happens…" The thought of Isabella's mocking laugh echoing in my ears caused me to fret… and then it happened.
"Ohhh… Fuck…" Did she just moan? "Ugh… Puta…" It was undeniable. She shuddered and then moaned again; but not in pain. She's feeling it too! She's turned on! The deceitful bitch was just hiding it better! The thought was liberating. I wasn't a freak. Maybe this is how it feels when women fight body-to-body… When two wildcats compete for cock!
The realisation made me hypersensitive, granting me greater awareness of not just my own arousal, but hers too. The prick of her hardening nipples tickled the underside of my breasts. It felt exhilarating, as if electricity coursed through my body every time the touch of her burgeoning brown teats became apparent. It felt so fucking good!
The feel of Isabella's body made it difficult to concentrate on the task at hand. We grunted and groaned in simpatico, our grips on each other's hair loosening of their own accord. I still resented this woman and wanted nothing more than to hear her cry for mercy, yet inexplicably, her very touch was like a furnace and I was melting in her embrace. This couldn't continue… I had to do something!
I gave up my grip on her hair and grabbed her firmly by her voluptuous ass. The flesh of her taut buttocks squeezed through my fingers, as I hoisted her upper body high out of the water and into the Spanish night.
Her wet, supple skin was difficult to hold onto, as she struggled in my grasp. Startled, she released my hair and pivoted her arms theatrically, as she attempted to maintain some semblance of equilibrium, before the inevitable happened. She toppled backwards and out of my hands, disappearing beneath the water.
At last, a moment's respite. I remained tense for a second or two afterwards, readying myself for the feel of Isabella's slender fingers ensnaring me from beneath. However, it quickly became apparent that Isabella had continued her motion, using the momentum of her fall to kick beneath the surface and surge towards the opposite side of the pool.
If I followed her, she would be poolside by the time I was in a position to climb out. She would undoubtedly push me back in and possibly even hold my head beneath the water. The advantage would be hers.
"No deal, bitch." I swam languidly towards the side of the pool beneath the balcony I had dove from. I turned my back on Isabella, just long enough to climb out. I turned to face her… The woman who would steal my man…
Chapter Eight
Our eyes met across the pool that had acted as our watery battleground mere moments ago. Rivulets of water ran down her womanly body, cascading to the floor in heavy droplets. Her caramel skin sported an almost luminous sheen in the glow of the full moon above us.
Her beautifully-formed breasts jutted upwards into pert coffee-coloured nipples. Subconsciously, I felt threatened by her femininity. Without even realising it, I began to pinch my own. They were already achingly swollen and hard as diamonds, but I wanted that bitch to whimper when we next locked up and my breasts met hers.
Across the pool, Isabella's hand delved between her legs, as her fingers disappeared into the moist crevice between. A brief gesture, but one laden with meaning. The sexual overtones of our catfight had made her voracious. The pretty Latina needed release. As did I, truth be told. Her hazel eyes bore into me, as if she could see right through me.
She cocked her head defiantly and snorted derisively, as if trying to coax me to her side of the pool. A provocative gesture. Effective too. It took all the restraint I could muster not to race around the pool and tackle her to the ground then and there.
Without a word of explanation, she turned on her heel and started to descend the steps facing out onto the beach. Before disappearing from visibility, she peered over her shoulder and smirked.
"Follow me… If you dare…"
I quickly circumnavigated the pool, stepping lightly as I sought to make up the ground between us with as much haste as humanly possible. By the time I reached the top of the stairs, Isabella was traversing the bottom steps. At the halfway point, she was turned and facing me. Her eyes peering upwards into mine, her hands on her bare hips, as she waited impatiently.
As I reached the third step from the bottom, passion over-ruled caution. I launched myself from a height and descended on my buxom rival with a feral growl. The startled Brazilian instinctively reached upwards, trying to brace against the flight of my slick, naked body. A futile gesture. Gravity and momentum played its part, as we collided with a hefty slap of skin-on-skin. The bulk of my body met hers, pitching her violently backwards as womanly curves collided with a fierce kinetic energy.
The milky-white skin of my body glided across Isabella's caramel skin, knocking her to the ground. Both of us were winded by the violence of our collision. We awkwardly shuffled to our feet to face one another, me with my back to the ocean, the darkened Hotel looming over Isabella's shoulder.
Isabella rushed me with panther-like speed, enveloping me in a lung-bursting bearhug and lifting me with surprising might. She slammed me to the ground with as much velocity as she could muster, holding onto me tightly as she followed me to the ground. The thump of the sand on my shoulder-blades sent reverberations through both of us, breaking Isabella's hold.
A desperate scramble followed. Each of us burying a hand in each other's hair and pulling. With my left hand, I slapped the rump of her plump ass. It jiggled gloriously, my touch sending tremors across the bountiful flesh. With her free hand, Isabella pinched and pulled my left nipple. My pink-tipped breast throbbed between her thumb and forefinger. I'm woman enough to admit I moaned like a whore. I couldn't help it!
I managed to roll her over and assume the mount, kicking coarse sand this way and that, as I manoeuvred Isabella to her back. The Brazilian beauty hooked her legs beneath the underside of my buttocks, holding me fast to her body. She draped her free hand over my shoulder and pulled me into her.
I lay on top of her, my slick cunt tight to hers, my firm pink nipples pressed hard against her brazenly-exposed brown nubs. I pressed my forehead against her and stared into the eyes of the woman who dared to lay claim to my man's cock.
In that moment, I swear I knew Isabella better than a lover. I knew how to hurt her, how to arouse her. How to anger and distract her. She was my rival and her body was my play-thing. I hissed at her, in a voice dripping with sexual intent; "I'm going to play you like a fiddle, bitch…"
She stared up at me and whispered back in surprisingly fluent English; "If you fuck like you fight, you'll need to call your boyfriend down to finish the job…"
Temporarily distracted bysuch a deeply personal insult, Isabella managed to roll me to my back. Mimicking Isabella's earlier strategy, I hooked my legs beneath the curve of the Latina's ass and wrapped my arms around the back of her neck. Fatigued, she slumped against me, her cheek pressed to mine.
She panted in my ear; "You've never done this before, have you?" I grunted beneath her, annoyed by the question. "Me neither… It feels right though… Your man is good looking… It feels right to fight for him…"
As her hot breath tickled my ear, a wave slapped against our flank and water foamed around us. The tide was coming in. The water cooled my perspiring body and soothed my aching muscles. It felt good, but I couldn't stay like this. Not pinned to the flat of my back, beneath a brazen bitch. The level of the water would soon be ankle-deep. Before long, it would be knee-deep. I needed to change the dynamic. Fast!
I allowed my hand to delve between our sweaty bodies, reaching towards Isabella's wet pussy. My fingers entered her moist cunt with ease and I quickly found her clit. From beneath her, my busy fingers teased it to full extension, as I launched my offensive. "Yes… You're right… I haven't done this before… but I agree. We both want my man… Neither of us feel the other is woman enough to please him so… Oh bitch…"
She took me by surprise, interrupting my retort. I moaned as her delicate fingers parted the pink folds of my wet pussy. My womanhood responded readily to her touch, my cunt blossoming, inviting her deeper into my very being…
Isabella smirked down at me and arched her eyebrow. "What's wrong Irish? How you say… Cat got your tongue?"
Despite the pleasurable sensations throbbing from my overly-stimulated pelvis, I continued unabated; "Fuck… That all you got? I'm ready for it…"
A haze of lust descended on us both. Neither of us made any attempt to pry the other's questing fingers away. Truth be told, it felt too damn good to stop. I rolled Isabella onto her back just in time for the strongest wave yet to crash against our naked bodies. Despite the reversal, neither she nor I lost contact with the other's clitoris for so much as a second.
The sea smashed against us violently, almost throwing me off Isabella. It washed away much of the sand that clung doggedly to our perspiring bodies. "Oh fuck… I swear that feels… Oh…"
She pitched me left and to the side, separating us momentarily. Our last interlude felt like a lifetime ago. We were both breathing heavy and each of us knew our catfight was nearing its end. Kneeling facing each other as the surf crashed against our thighs, we readied ourselves for what would most assuredly be our final lock-up.
Isabella looked at me through lust-filled eyes. She looked like a woman possessed. "Come back here… Fight me like a woman… Tit-to-tit and cunt-to-cunt, until the loser gives up her claim to David's cock…"
"Don't I get a say?"
Both of us were instantly pulled from the reverie of our struggle. A familiar male voice echoed from the steps. David stood on the bottom-step, a white cotton bathrobe folded across each forearm. He wore only sandals and cargo shorts. He draped the bathrobes across the handrail and walked between us.
I was horny and resentful. I had just competed fiercely for my boyfriend's cock and was in no mood to share. Not with her! Before he opened his mouth, I knew what was coming next. A typical man, he would try and engineer some kind of threesome between us.
He made his opening gambit – "Ladies… I've been watching you from the balcony. Ever since Tara "left" the room. I heard the splash. You both look incredible. There's no need to…" He never got to finish that thought…
Chapter Nine
Isabella crawled towards him in a hurried fashion, her back arched like a jungle cat. From behind her, I got a good view of her moist cunt. Her brown pussy lips were clearly engorged and it was clear that she had one thing on her mind.
I set off in pursuit, slinking through the salty sea-water in a similar fashion, albeit a yard behind. From David's perspective, we must have looked like lionesses on the Savannah, descending on an antelope.
Isabella reached David first. She tugged sharply at the right pant leg of David's shorts. I made up the ground seconds later. I had fought and wrestled this bitch with as much ferocity as I could muster, I'd be damned if I was going to sit on my hands and watch as she took David from me.
I joined my rival at David's side, yanking harshly at David's left pant leg. Between the two of us, we pawed at him in a sex-crazed frenzy, quickly relieving him of his outer garments. His shorts dropped to his ankles in an undignified heap and his manhood sprang free, upright and full. Our "efforts" this past while had clearly been appreciated.
David was well-endowed and sporting what looked to be a potent erection. His rigid member swayed like a metronome between us, his glans tilting towards me and then her, as Isabella and I eyed each other suspiciously. David was the prize, his hard cock the source of our mutual animosity. Yet, here we were, despite it all. His cock gently swaying this way and that, mere millimetres form our faces.
Each of us wanted nothing more than to be taken then and there, to be fucked long and slow by David, as the waves crashed against us. Both of us saw the other as an interloper. A trespasser. A barrier to pure carnal pleasure.
Our eyes met across the disputed phallus for just the briefest of moments. And then she struck the first blow. As David's cock gently glanced her fulsome lips, she enveloped it in a warm kiss. The spiteful bitch maintained eye contact with me the whole time, as her head bobbed up and down on my boyfriend's dick!
Agitated beyond belief by her audacity and unbeknownst to David, I reached across and pinched a thick brown nipple. She hissed her discontent, and David's hard cock slid from her open mouth. I pounced it on with the speed of a rattlesnake, pressing my eager lips to its head, enclosing my warm mouth around it, before devouring his shaft. He exhaled deeply and a contented sigh escaped his lips.
I pleased David as if my life depended upon his orgasm, performing for her as much as him. His every satisfied grunt a small victory in the war waged against Isabella. Arousal and resentment drove my efforts. I wanted to suck the cum out of David's cock and spit it in the face of this Brazilian "pretender".
Without explanation, I felt David's hand grasp the turf of my hair, hauling me off his throbbing cock. I could see he had assumed a similar grip on Isabella. He held us both firmly, ensuring both our quivering lips hovered mere inches from his cock. We both eyed it like carnivores; a delicious morsel to be devoured. A prize worth fighting for.
We clung to David's strong thighs, bracing ourselves against the increasingly aggressive encroachment of the ocean, as the tide rose higher now, reaching our abdomen. I felt David loosen his grip on my hair. Hers too evidently, as her head inched closer and closer to the hard cock hovering between us. Allowing us both enough slack to wrap our lips around the disputed dick. We both sensed an opportunity to upstage the other and claim an intimate victory, to make the other woman watch enviously as David orgasmed into the mouth of the favoured woman.
Isabella and I lurched forward, seeking to secure David's cock orally, to trap it in a warm, wet embrace. In that moment of exquisite tension, I could almost taste David's semen on my tongue; the thought of him filling my mouth with his warm load, in front of her, made me dizzy with excitement.
Our lips met with a fierce momentum, neither of us managing to trap the "prize" in our gaping maw. David's bulbous prick was sandwiched between our warring lips. Our wet tongues slid around his bulbous mushroom, as we French-kissed voraciously, attempting to wrestle his phallus away from the other.
Our pink tongues overlapped, grazing each other's lips, as we kissed with an urgency borne of sexual jealousy. I felt her tongue brush against my lips as we struggled. A cocktail of her saliva, saltwater and the tang of David's pre-cum danced on my tongue.
In that moment, I truly felt invigorated, as if I could wrestle this bitch for eternity. I never felt more possessive or passionate for David. The threat Isabella posed awakened the amazon in me. I was a Warrior Queen defending my territory. David, for his part, was luxuriating in the pleasant friction of two nubile young women battling for his cock.
His breathing quickened, and his moans grew more rapid. The distinct taste of his seminal fluid began to seep from his excited cock. Isabella increased the tempo of her efforts in response, as did I. Despite our best efforts, neither of us could force the other from the dick we both desired. Then it happened. David pulled back from both us suddenly and we both looked up at him with a shocked expression.
He stood over us; strong and imposing. With his left hand, he made a fist around his cock, and slowly but firmly poled his hand up and down his shaft. We both knew what was coming next. I opened my mouth to receive his load, as did Isabella. We both yearned for his favour in that moment.
He came hard, shooting several plentiful cumshots, arcing towards both of us in thick strands. Frustratingly, he purposely shared his cum between Isabella and I, refusing to show any kind of favouritism. The first rope of cum landed across Isabella's upper lip, and hung precariously from her chin. David redirected his aim for the second, striking my cheek. Two more ropes would follow, one striking Isabella high on the forehead, the other hitting me square on the bridge of my nose.
As David's orgasm subsided, his cock showered both of our breasts with pungent, translucent droplets. I can still remember the glorious sensation, as they slowly trickled down my breasts. With David utterly spent, he shuffled backwards and rested against the third step from the bottom. The first was now almost entirely submerged by the sea.
I turned to face Isabella. Her face was strewn with the cum of the man I adored. She bore a brazen and haughty expression, the pale glow of the moon making her face resplendent with David's seed. Powerful emotions surged through me. I felt as if I could drown this arrogant bitch here and now. However, my emotions, powerful as they were, would not be fulfilled…
In Spanish, an angry voice called from above us. I had no idea what was being said, but guessed intent from intonation. The delivery suggested someone in a position of authority, issuing an imperative. A passing Policeman, no doubt. He could probably make out some dimly-lit figures on the beach long after it closed. Voicing his displeasure in rapid-fire Spanish, he must have been ordering us back up the steps before the tide claimed us.
His interjection broke the spell. Isabella rose from her knees and dashed past David, swiping a bathrobe from the handrail as she went. She swung it over her shoulders and closed it around her naked body as she climbed the steps, before reaching the top and disappearing from view.
David tossed me the second bathrobe and I quickly fastened it around me, while he hoisted his shorts back over his waist. I smiled shyly at the policeman as we reached the top. His stern expression spoke volumes. He was pissed off, but not inclined to take things any further.
Either he hadn't seen what Isabella and I were up to in the surf, or he just didn't want to countenance the paperwork involved for indecent exposure. At least not for a bunch of tourists who would be elsewhere before the week was out. Either way, we shuffled back to the hotel with no more than a reproving look and some choice words in Spanish.
Chapter Ten
"Oh my God… Tara!"
"I know, right?!"
"I have so many questions?"
"Go ahead."
"How did things end between you and Isabella?"
"Her bare backside disappearing over the top of the concrete steps was the last I ever saw of her. We flew home the next morning."
Sana blushed; "I didn't know you were bi. How did you go from trying to drown each other to… Well, you know…"
"Hate-fucking each other on the beach of a foreign country?" Tara laughed. Sana nodded shyly in response to her friend's unabashed bravado.
"I don't know. It was weird. We were both thinking of David as we struggled, and thinking of him in a very primal way. I guess we were both a little horny to be honest. When we got up close and personal during our catfight, we were rubbing up against each other. I could feel her breath on my face. I could taste her sweat. I know this sounds weird, but it felt pretty raunchy. As strange as it sounds, getting sexual with the woman who wanted to steal my boyfriend almost felt like a natural extension of our struggle. A show me what you got bitch kind of deal."
"Anyway, I know what happened to me doesn't really help with your situation. I'm just saying that you're not the only woman to turn green with envy."
"I guess not, but most don't act on it."
Tara threw back her head and gave a hearty laugh; "Maybe they should!"
Just then, Tara's phone started to vibrate on the coffee table. She plucked it from the surface and glanced at the screen. "Shite… David's downstairs already. I told him not to come by until six." Tara sighed in annoyance; "He knows I never get to see you."
"It's okay. We can meet up for coffee during the week. For a little more 'girl talk', if you catch my drift."
"Yes. Definitely. You can tell me all about the look on John's face, when you confront him about his little memento of his ex. I'll want all the goss."
Sana followed her friend to the door and bade her a safe journey home. As she closed the door behind Tara, she smiled. For the first time since finding her boyfriend's secret sex tape, she felt at peace. Where indecision once reigned, a sense of certainty now prevailed.
Tara's illicit tale of female fury and sexual jealousy had awakened something in Sana. Emotions that she had once deemed silly and outlandish, no longer seemed so.
"I know exactly what I need to do."
The End?

Thank you for reading! For more of HankMcCoy02's stories: Click Here!