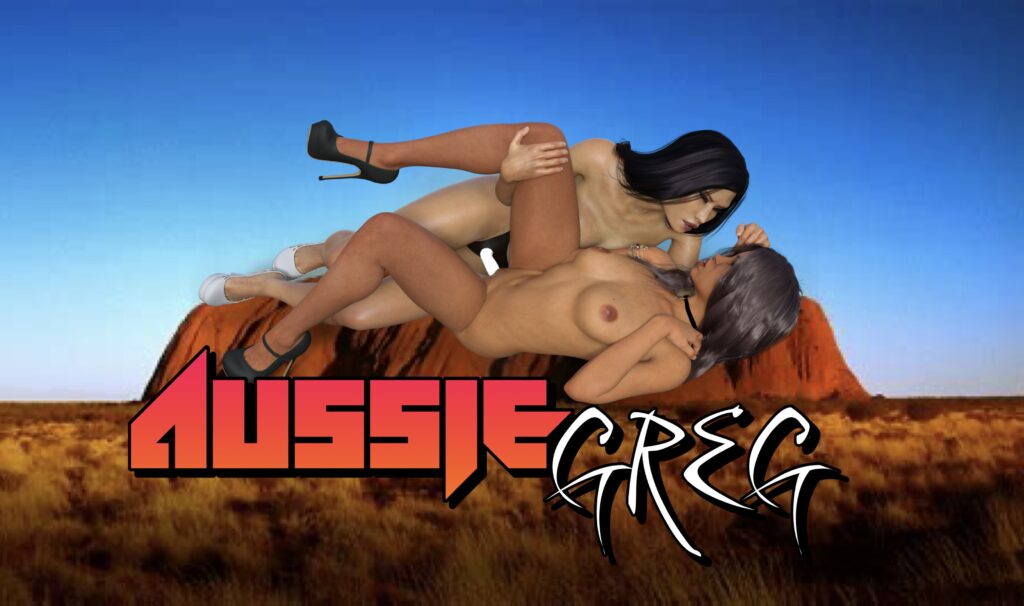 It started 4 months ago. My Vietnamese wife Lien was 32 and attending night school doing bookkeeping. In the first year she had come top and so she should with an Accountant for her husband, but 3 months into year 2, Chau a 41-year-old recently arrived from Vietnam started attending Victoria College. To cut a long story short she had topped the half year results relegating Lien to second.
How my ears were worn out listening to the tirade from Lien. On the one hand Chau didn't have a life: she was not a woman, she studied 28 hours a day, 8 days a week just to beat Lien. On the other she was a shameless slut who did not work, but flirted and probably fucked the lecturers to beat Lien. I was wise enough not to point out the obvious.
For the next 4 months Lien tried to best Chau, including flirting with lecturers, but she still remained slightly behind in second place. Then things changed. She appeared happier with the world and kept talking about the final assignment due that week that she felt would ensure her first place. She handed hers in and came home very excited.
"You are married to the top student. What shall I wear to accept the prize at graduation?"
I should have known better, but I couldn't keep my mouth shut. "What about Chau?"
"Let's say I've heard she has had a problem with her major assignment and is way behind. Aren't you proud of your beautiful attractive wife? Won't I look great taking the prize again?"
Happy not to hear the constant whining I'd had for 4 months I shut up thankful for small mercies. One week later was graduation and we were to attend the Civic Centre for the function, and I was tidying up the Range Rover when I saw papers under the seat. Must be some of my work I thought and picked them up. The Heading was Chau Nguyen Major assignment Bookkeeping 201. It all made sense.
On the way there I questioned Lien about Chau's assignment troubles, but she was very vague, just saying Chau had fallen behind the deadlines.
I semi dozed through the speeches vaguely aware of Lien constantly checking her makeup and preening herself. Finally, the moment arrived and the Chancellor announced the Number one student for Year 2
"Nguyen"…. The usual, I thought. Vietnamese always place their surnames first and women often use their maiden name although any children take the fathers family name… "Thi"…. Again, most Vietnamese women have Thi as their second name…. "Chau".
Lien hurriedly sat down hissing to herself "How could she? I had her assignment."
Chau strode on stage and I must admit after hearing so much from my wife I looked. This was no great beauty flirting and seducing lecturers. She looked every one of her 41 years and was conservatively, demurely dressed compared to my wife who is number one in the beauty stakes, even though she knows it. Her traditional Vietnamese Ao Dai merely emphasized her age with a slight pot belly and fairly flat tits. Although the traditional split mid-calf Ao Dai top shows no skin, the incredibly tight fight is very sexy, but she was wearing the looser, thicker material version favoured by older women.
In her acceptance speech she specially mentioned Lien for providing her with the challenge to succeed and said how much she enjoyed their competition. A fuming Lien couldn't wait to get away quick enough, but she wasn't quick enough. Chau was at our Range Rover holding the trophy and smiling.
"I let you take the copy assignment because that was all it was. I had the real one going all the time. Now let's talk about real competition. You and my husband Lam versus me and yours tomorrow night with the winner to get the loser for the rest of the night. Be at my house at 8 in the morning so as you can't drain your husband all day because, although most women have the dignity to play fair, you I wouldn't trust as far as I could throw you. Don't attend and I produce the witnesses that saw you take the copy assignment."
My ears pricked up. I was to be involved in a sex fight. Although most Viet women went one on one, a small percentage used the older form of contest where they had to be the first to cum themselves, then make the other husband come twice: once in the mouth and once in the cunt, while a small minority also used the most men in a time period. Chau had stated the contest was to be her making me cum twice before her Lien made her husband cum twice.
At 8 am we arrived at their house. Typical Vietnamese. Two story on a house block too small. Tiled floors. Huge surround sound movie set up complete with state-of-the-art Karaoke, a magnificently furnished lounge which wasn't used but was for display only.
Chau opened the door and smiled confidently. This time she was dressed to kill: her 5 ft 5-inch 110 pound body was poured into skin tight white satin hipster jean styled pants cut so low her belly was completely above the top of the pants with her hip bones causing a gap between the material and her lower belly that led enticingly lower. They were cut so low that either she shaved or had no pubic hair, but a closer look showed a small shaped black triangle outlined through the white material. Obviously she shaved but not completely. Black high open toed shoes and a semitransparent black bra with half inch back completed her ensemble. Hard nipples were visible distorting the front of each bra cup and if you looked hard you could discern the shape and size of her areola. And look I did. I estimated her to be about 33- 28-34
Lien also had come prepared. A tiny halter neck plunged below her breasts and from the side it was possible to see more of her exposed breasts which were although only 1 inch larger than Chau's at 34 were two cup sizes fuller – a C versus A. Her exposed gut was a far firmer and gave her a 24-inch waist while her hips were also 34. A black tight very short, pleated cheer leader type skirt and high heels about a half inch taller than Chau's completed her outfit.
"It must be sad getting older. Low heels have to wear a bra, pants to cover cellulite in your thighs. But you'd know because it's happened to you for years," Lien cattily said. "Now where's the lucky man that gets my pussy tonight?"
Poor Greg won't have time to find out what mine's like. He'll come so quick……." Chau paused and then finished "the first time, then he can really enjoy some real Vietnamese pussy not a banana like you." (banana yellow on the outside, white in the middle). The opening exchange was equal.
Lam appeared. He was short, thin, about 45 – a bit younger than me, thinning on top and appeared to be more interested in his horse racing guide and his interrupted smoke because he soon started smoking his strong Asian cigarettes. I found out that Chau's sister had paid Lam $A30,000 to marry Chau so she could come to Australia, and with the increased Immigration checks they had to physically live together for two years before she got her final permanent residency and could separate. The day passed with endless Paris by Night videos of Vietnamese singers and karaoke, though you could cut the coldness between Chau and Lien with a knife. To me it was a bit surreal. Here we were in the same house trying to be normal and in a few hours we would be fucking each other's partner trying not to come twice.
At 6pm the two women went to the bedrooms to prepare. Chau appeared from her bedroom wearing a white butterfly thong with matching bra and camisole. Lien meanwhile had adjusted her halter top, so her larger breasts were free and proud supported underneath by the halter top. Her short cheerleader skirt had been cut out at the front, so her shaved mound was visible. She was as sexy as any woman had a right to be.
Chau turned on a little music and began to dance and gyrate through the room. Her hips swayed seductively: her eyes glistened with hunger. It was a contest, and she was ready to partake to the maximum and win. She sashayed over to me where I sat on the couch and danced in front of me. I was already rock hard in the pants and rubbing my cock through my jeans as she moved: real slow, real sensual.
She turned around her back to me and slowly began to shake her Vietnamese arse. Her body was quivering, her arse taut, tight and inviting. She danced on wiggling her arse, bending over and sliding her thong to the side revealing her luscious moist pussy below the small shaven black triangle of bristly short mown pubic hair. She placed her hands on her arse spreading her cheeks apart. She then went to a corner of the room and dragged a chair to the front of the couch, and then turned her back to me placed her hands on the chair and gradually lowered herself down onto my lap and began grinding. The heat coming from her body was only inciting my own desire. She ground her arse in my lap making my cock scream for freedom.
Chau began to gently stroke her thighs and cunt. I watched her put her hand inside her thong, stretch and then and insert her two fingers into her cunt and stroke in and out over and over. She started playing with her tits with her left hand and vigorously fucked her cunt with her other I could see the cunt juice oozing out of her and how shiny her fingers were. I could hear the juicy sucking noise as her sopping cunt gushed out her juice and she moaned with pure pleasure! She increased her speed and started to cum.
She slid closer and gently moved my hand up her thigh. She shivered a little as I slid my fingers over thong. It was soaked through! Once she realized that I was feeling her wetness, she looked at me and smiled. I slid my fingers under her thong and fingered her until she was starting to close her eyes. She pulled her thong aside and said, "lick it for me, please! lick it good!"
I dove between her legs and began lapping up the cream that had run down her thigh. I licked all around her thighs and arse. She was creamy all over! She was just oozing juice and I just kept lapping it up. Finally, I moved onto her clit and began a slow sucking and licking. It only took a few licks before she tensed up and gave out a scream. She wrapped her legs around my neck and pulled my head into her cunt. She came hard again, real hard.
Once she relaxed, she said, "So Greg. do you want to put that big thing in my little mouth?"
"Oh, hell yes. Suck that cock really good for me." I replied.
I leaned back on the couch while she knelt on the floor between my legs. Chau unzipped my zipper and reached out to grab my cock, pulled out my rock-hard cock and began to slowly stroke me. I looked over at Lien to see her reaction.
Lam and Lien had progressed a lot. Lam had removed Lien's skirt. She was lying back on the other sofa, across from us and Lam was fingering her and sucking on her tits. I could see his nicotine-stained fingers shiny with her juice and she was beginning to moan a little. Lam then stopped and moved down between her legs. She raised her thighs quickly in anticipation of his tongue. He began licking her thighs, clit and ass. She loved having her arse fondled and gently licked and she really liked it now knowing she was getting the first step of the contest completed. Finally Lam settled on her clit area and began a rhythmic fucking of her cunt with two of his short fingers while he licked her clit. I could tell theat she was beginning to cum and cum hard. Her stomach tightened and legs wrapped around his neck. She wrapped both hands around his head and pulled him into her cunt.
"Unh unh unh uuuuuuuunnnnnnnhhhhhhhhhhhh" With a shrill scream she came and came very hard! Bucking and squealing. Telling him to suck her pussy and to lick her juice. She had become very vocal and was on fire. This was the first time since we were married that another man ever touched her, and she was begging for more.
I looked back just as Chau began to lick my balls and stroke my cock. Her eyes were fixated on my tool as she stuck out her tongue and began to lick my cock's head. She opened her mouth wide as she could but was only able to get four inches inside. Her mouth was stretched to the limit crammed full of Aussie meat. She bent her head back and grabbing both my arse cheeks went down on my meat and began to fuck my cock in earnest. Using both of her hands she pulled my six inches in and out of her drooling mouth repeatedly. Pulling in and out trying to stuff every inch into her mouth. In and out my cock was thrusting, scraping across her tongue reaching the back of her throat on each thrust. Her moans were muffled, and it was even more of a turn on. She took my cock from her mouth and slapped it against her mouth and face rubbing her saliva everywhere, and the time moaning and breathing heavily.
"You like this don't you. Greg? "Because I love your big Aussie cock" she said in her heavily accented English. "It's soooo big and hard I love it very much."
Lien meanwhile had lowered her head and engulfed Lam's dick and he let out a loud sigh of relief to finally feel her hot mouth taking him inside. Lien attacked his dick with her mouth engulfing him wildly, slobbering over his throbbing tool. As she was sucking his head, she lowered one hand to her cunt and began fingering her cunt. I could tell that she was building to another orgasm. Lien was writhing and squealing over the thin Vietnamese pole in her mouth. Lam had both hands securely wrapped around head forcing her mouth further and further down on him. He was determined to get all of his cock into her small mouth. She mumbled and moaned over his meat. Lam was using her head and mouth forcefully, fully enjoying the position of power that he was in, getting oral from another man's wife.
"C'mon honey get it all. I can see that you're a cock sucking pro. Show me what you got slut. Show me what you can do with another man's cock in your mouth. Suck that shit, good."
Lien was spurred on by his words. It was a part of her sexual makeup she loved to be talked to dirty and forced to do such things. Her head bobbed up and down at a quicker pace trying to satisfy her master of the moment. She was slobbering all over his cock and balls trying to bring him off the way that he desired. She wanted him to use her mouth anyway he saw fit. Her silky hair was balled up in his fists as he forced her head up and down. Lam worked his pole in and out as I was desperately trying to get my cock as far into Chau's mouth as humanly possible.
"I'm about to bust," Lam bellowed.
She pulled his cock out her mouth and said,
"Please cum in my face. Please I want to see and feel it." She pointed the quivering rod at her face and began to jerk it feverishly. Then it happened. The first spurt hit her face and landed across her forehead. She stuffed the head into her mouth to taste some of his hot cum and he continued to shoot as he snatched it from her mouth and hand pumped what seemed like a litre of cum all over her pretty Asian face. Spurt after spurt blasted her waiting face streaking her delicate feature with red hot cock juice.
"Oh my god. Yes. Yeeeessss. It feels so good," she mewed. His explosion finally subsided, and he rubbed his still hard cock over her face gathering up his cum and feeding it to her.
"Look at that Chau, She's more of a fucking whore than you". Said Lam
I could feel that familiar tingle in my loins as I neared orgasm, and watching Lam absolutely pummel my wife's mouth was pushing me over the edge and I erupted directly into Chau. As I shot my load I pulled out of her mouth slowly splashing her tonsils tongue and finally coating her lips with sticky cum.
We had both cum, but it was obvious that my Lien had outperformed Chau, and she lost no time boasting, telling Chau had she could deep throat me any time while Chau had not been able to get it do, and how she was going to deep throat Chau's tonsils that night when she fucked her.
Chau smiled at me and began to wank my limp cock in front of her face. Lien had Lam's soft tool as was rubbing it up and down her wet cunt.
"You want it bad Lam, you know I'm going to fuck you better than your frigid wife", whispered Lien.
"This one is for you Greg. Better than what you've been getting", promised Chau.
Looking down at her, Lam could see Lien's beautiful heart shaped face smiling at him, as she rubbed his cock. Chau sucked and stroked like my cum was her lifeblood, and she had to have it. And I started to respond. Lien could see the length of my cock hardening as it slid in and out of Chau's mouth.
"Hold on Greg. Don't let that old bitch make you cum".
Suddenly Chau's eyes widened, and her oral skills faltered, letting me off the hook. Lien had thrust her free hand between Chau's legs and was finger fucking the older Vietnamese women.
"You cunt, I had him," screamed Chau, and reached sideways, placed her hand at the back of Lien's arse and drove two fingers straight into my wife's hot cunt.
Kneeling beside each other the two women used their oral skills to bring two middle aged men back to life as they tried to distract the other. While they continued to finger each other with one hand they used our cocks in their mouths and free hand.
"Unh Unh Unh Uuuunnnnnnnnnnnnnnnnnh". Lien came in her machine-like grunting manner as Chau had a thumb up her arse and two fingers in her cunt and was pumping her furiously.
"Aaaaaaaaaaaaieeeeeeeeeeeeeeeeehhhhhhhh" Chau's long-drawn-out orgasm followed as Lien played with the older woman's large clit.
Soon Lam and I were being aroused by the other's wife, while the girls fingered fucked each other. Watching my wife suck another man was incredible and Chau was giving me one of the best blow jobs I had ever had. With her other hand, she started to massage my balls, and at the same time took my swollen knob deep into her mouth and sucked it hard. My cock had been teased all evening, and it started to respond really quickly.
Lien had Lam in her drooling mouth: her tongue lashing it repeatedly. Her hands were a blur as she took it out at intervals and tried to jerk him off. She sucked him slow and sensual never taking her eyes off of Chau's efforts the entire time. Lien sped up and her head and bobbed obscenely on his pole. She loved being best and nothing made her feel better than to be the object of a man's attention. Up to now it had been me telling her what a great fuck she was, or out dressing/showing off at functions revelling in other women's men ogling her.
I was big and hard, and Chau straddled me as I lay back on the floor and slowly sat herself down on my raging cock. She was so silky inside. She began a slow rhythmic fucking up and down on my cock. I could feel my balls getting wet from her creamy cunt. She just cooed with pleasure. Lien had got on top of Lam and his taken his cock inside her and tightened her grip on his hips and started to pull him fully into her on every stroke. Over and over her arse bounced as she fucked her hard and deep making her wail.
"oooooooooohhhhhhhhhhhh oooohhhhhhhhhhhhhhhhhhhhhhhhhhhhhh
Chau reached between her legs and played with her clit as I fucked her, and soon quickly came with a piercing shriek.
"Eeeeeeeeeeeeeeeeeeeeeeeeeeeahhhhhhhhhhhhhhhhh, I cuuuuuuuuuuuuuumimg Greg".
I could feel her spasming muscles massaging my cock for what seemed like eternity and I nearly came.
Lien seeing the look of joy on my face and my pumping of Chau quickly went into the doggy position and ordered Lam to smoke her arse hole, but Chau had repeated her actions on her clit and came again within a minute.
"EEEeeeeeeeeeiiiiiiiiiihhhhhhhhhhhh. Agaaaaaaaaaaaaaaain".
"Oohhhhhhhhhhhhh Yeeaaaaaaaaaaaahhhhhhhhh", I responded as her cunt muscles reactions were too strong as they responded to her orgasm, too pleasurable and I gave up the fight, groaned and emptied my load in her. The contest was over.
A minute later Lam filled Lien, but it was too late, Chau had won. She moved like lightening to grab Lien's ankles and push her legs back as far as they would go up into her chest. She slammed the strap-on she had put on while Lam was finishing Lien all the way into the hilt. Then she used long hard strokes bottoming out on each. She power fucked my Vietnamese wife over and over watching her small body shake and convulse from the force of the strokes.
"I won the top student, I won the best woman", she chanted as she fucked Lien on the floor.
Meanwhile Lam collected the money Chau had left on the mantelpiece and headed out the door for the Casino. A man of few words.
Chau was a blur of activity as she let loose with an animal like lust. She held Lien's legs tightly as she beat her helpless pussy repeatedly. On every down stroke their skin crashed together lewdly. Slap!! As she withdrew she pulled Lien's cunt canal out with the dildo. Sluuurp!!
"Take that dildo bitch". "I'm going to work you good tonight,"
Chau pounded her a few more times and then pulled out. Following Chau's instructions, I lifted a limp Lien up and turned her around and put her on my shoulder and carried her to the bedroom. When we reached the bedroom, I dropped her down on the side of the bed and Chau quickly secured Lien's wrists and ankles to the bed posts with cord.
Then she worked a butt plug deep into her arse before pulling it out and placing it in Lien's mouth and duct taping it in place.
"Aarrrppp Uggnhhh"
Lien gagged and dry wretched as she struggled against the restraining cords. She was helpless; totally there for Chau to do with as she pleased. Lien was breathing hard probably from fear and the realization that she couldn't escape her fate. I could see Chau's pussy was drenched with excitement and anticipation, the juices flowing down and drying on her thighs. Chau picked up a knife and slid it down Lien's cheek letting the cold metal touch her warm flesh.
"Back home in Saigon I'd use acid on your face for stealing my assignment, but if you don't cooperate I may just slip with the knife".
Chau caressed Lien's breasts through her halter top. Chau then moved the knife down over her flat belly and up to the top of the top. Chau slowly began to cut the halter top off. The sound of the fabric tearing raised her level of excitement another notch as she exposed her full firm tits with their stubby nipples and dark brown areolae. Chau was so excited and turned on that her hands were shaking. Lien's nipples were hard, out of fear or excitement, I didn't know. Chau pressed the cold steel of the knife against Lien's right nipple and watched her start to squirm. A low fearful moan came from the back of her throat.
Chau started to tease her nipple. Pinching, twisting and pulling the nub, while watching her defeated rival squirm and wiggle. Lien tried in vain to get away from her touch. Her breathing was becoming loud and fast. Her tiny whimpers would punctuate each different abuse Chau's hand would perform, not only playing with her nipple, but slowly deliberately, exploring her cunt canal. Lien sucked in a deep breath when Chau bit down gently on the tip of her nipple. Not wanting the other tit to feel neglected, Chau switched the knife to her right hand and started to abuse her other nipple. Chau could feel pounding in her pussy coming from her power over Lien and she almost came right there.
Next, Chau pulled out two nipple clamps, applying one to Lien's right nipple. Lien cried out in pain from behind her gag. Before she could prepare herself for the other, Chau quickly slapped that one on too, knowing how painful they were from previous applications to defeated women.
Positioning herself between Lien's legs, Chau used the knife to spread her beautiful completely shaved pussy lips. Chau slid the knife along her pretty legs, gently scraping the skin on her inner thighs, stopping just short of her pussy. The knife then made its way over her stomach as Chau watched Lien's belly quiver with each pass. Chau could smell the fear on her as well as the excitement building between her own legs. Chau reached down to finger Lien's pussy folds delighted to find her fingers wet with Lien's juices. She started to suck on her fingers.
"MMMMMM".
Lien's sweet musky taste made her mouth water. Chau wanted to eat her out right then and there, make her scream with defeat again. Since she was already wet, Chau grabbed her silver bullet vibrator and turned it on. She then placed it at the entrance of Lien's wet cunt. Her wet fingers began to slowly tease her clit as the vibrator entered her cunt. Then Chau left her clit alone. She knew the torture a vibrator can inflict being placed inside a pussy with no clitoral stimulation. Lien started to squirm after the first few minutes of the buzzing. As Chau watched her react, she grabbed the nipple clams and pulled on them. Lien's head shot up off the bed and Chau heard her scream behind the butt plug in her mouth. She then began kicking and pulling at her restraints.
Chau couldn't stand it anymore. She had to come. She quickly put on her double-sided strap on, sliding one end inside her dripping, throbbing pussy. Chau pulled the vibrator out of Lien's pussy and shoved it in her arse. It went it easily because she wasn't expecting it and her cunt was sloppy wet and her juices had flowed down to soak her arsehole. She was on her back and secured, so Chau knew it wasn't going anywhere in a sudden. Chau then positioned herself at Lien's cunt and placed the head of the 8″long 2.5″ wide dildo at the entrance of her pussy. Lien started to wiggle as Chau slowly pressed into herself. Chau slammed into her the last few inches and felt it bump up against her cervix. It pushed the one inside herself deeper and Lien could feel the vibrations from her arse and the brutal thrusts in her cunt as Chau started to ride her.
Chau began to pound into her brutally, no longer able to control her lust. Chau grabbed Liens nipple clamps and squeezed them as she rode Lien faster and faster. Reaching up, Chau grabbed her around the throat to drive the dildo into her harder and sending the dildo inside herself deeper against her cervix. Chau couldn't help herself and Chau started to cum violently.
"AAAAAAHHHHHH….OOOOOOOOHHHH…..YEESSSSSS!!!!!YOUU FUCKING BBBBBITTTTTCCHHHH!" Chau screamed as her body started to shake with each thrust.
Chau had a hard time keeping her rhythm as her orgasm reached its peak. Still shaking from the orgasm, Chau tried to catch her breath. Chau looked down at Lien's face and saw her breasts heaving as she also tried to catch her breath. Chau pulled out the dildo she had been pounding into Lien and replaced it with a dong that had one dildo at one end and a u-shaped double at the other. She positioned herself between Lien's legs, pulled the vibrator out of her ass and slid the double dong inside her pussy and arse. She lowered herself onto the single dong rising from Lien's cunt and arse. She also placed a finger vibrator over her thumb so she could work on Lien's clit as she pounded her two holes. Chau started to ride her again, this time under more control. Chau slid in and out of her slowly as the vibrator teased her clit. Lien started to try to grind her pelvis up towards her to take Chau in deeper and Chau watched as she started to cum crying out behind her plug. Her body began shaking violently as Chau showed her clit no mercy, holding the vibrator in place as she rammed deep inside her. She just kept screaming and cumming as Chau pounded away at her.
"As top student I get first pick of work study placements and I chose Greg's firm. That means I'll be working with him 2 days a week and he'll be helping me with my major assignment. Like that bitch".
Her cries of hatred and despair only pushed Chau further and further into her pussy assault.
"Let me suck you again Greg", Chau screamed and within seconds I was inside Chau's mouth for the third time that day and it was just as good. No, it was better. Chau fucked Lien, abused her nipples, worked the vibrator on Lien's clit and gave me head at the same time.
"I'm going to cum", I groaned. "Where do you want it"?
Chau pointed at Lien's face.
We were in a sexual frenzy as Chau worked my pole in and out and I was desperately trying to get my cock as far into her mouth as humanly possible. I could feel that familiar tingle in my loins as I neared orgasm and watching Chau absolutely pummel Lien's pussy pushed me over the edge. I pulled out of Chau's mouth and she screamed out loud letting loose a cry of passion that had been stifled until now.
"Face fuck her Greg, real deep when she screams."
She ripped off Lien's duct tape, removed the butt plug from her mouth and wrenched at the nipple clamps as she screamed to me, "Deep throat the bitch when she screams".
"Aiyeeeeeeeeeeeeeeeeeeee".
As Lien screamed with the pain I stepped up to her head as it hung over the bed and slid my dick in her mouth pushing myself down making my way down to the bottom of her throat.
Spurt. I shot my load in her throat and pulled out watching the jism come in jerky spurts arcing into Lien's face. Slop. A burst exploded in her hair and forehead. Splat, one burst hit her eye and mixed with her tears. Chau straddled the prone Lien and took me again in her mouth triumphantly sucking my last drops of cum. I could feel her belly tense and she took my hand to her cunt.
"Hose the slut', she moaned her face contorted in effort.
I didn't understand, but then I felt the warm flow on my hand and directed the flow into Lien's face. The golden warm stream bounced off her cum covered face. Chau's face was distorted as she tried to control the stream splashing off Lien's face.
"All of the bitch; cover her", she groaned.
I had seen some men piss for a long time, but I was amazed at the amount that Chau unleashed on Lien, her face screwed up as she rationed her flow. Four times we hosed her from head to foot before Chau stood upright on unsteady legs.
She looked at the clock.
"Nine o'clock. We've got eleven more hours Greg".
The End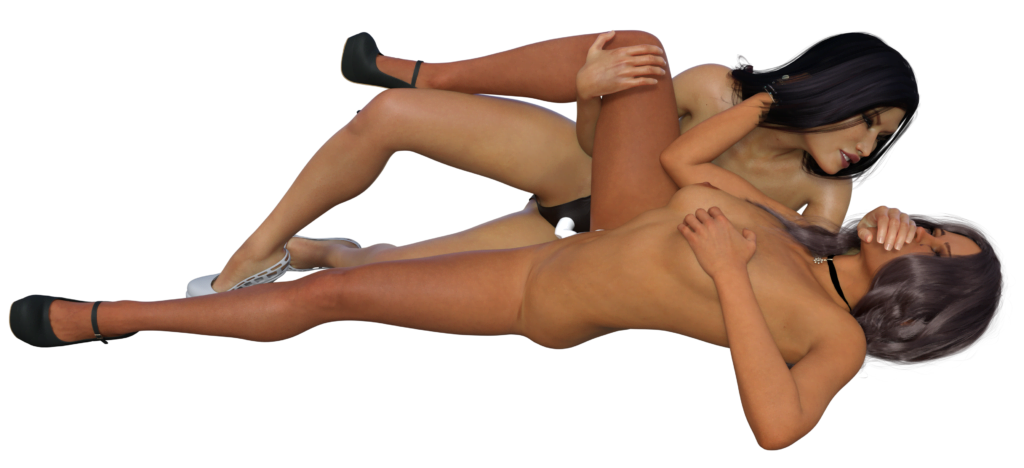 Thank you for reading! For more of Aussie Greg's Stories: Click Here!