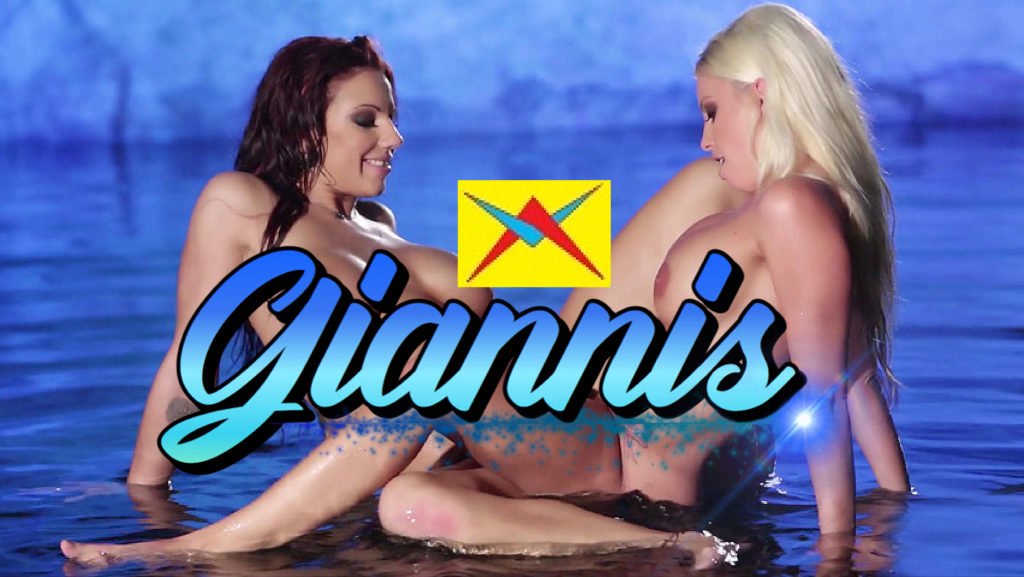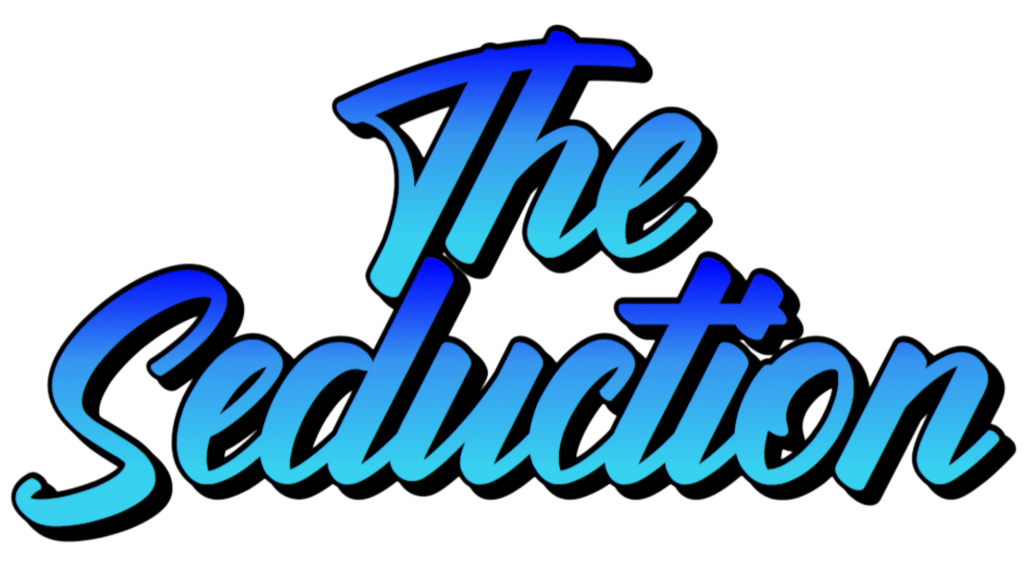 Author's Note
This is a sexfight story I recently wrote.

English is not my native language, so the story is edited by my good friend and fellow writer A. Penman. He corrected some Grammar and Phrasal mistakes, keeping my writing style. I thank him very much for his big help.

The story is fictional. Any resemblance with real persons is unintentional and purely coincidental.

The story is for adult people (older than 19 y.o.) who like to read erotic scenes between two adult women. If this is not your case, please stop reading farther.

I hope to enjoy it. No offensive comments are welcome.

CHAPTER 1. Eldora
Eldora was a sexy woman. At her 43 years, she had many reasons to be considered as a hot MILF. She was a woman of almost 5.4 ft, with dark red hair to her neck, bright blue eyes like two lakes which invite you to dive in, and a body to die for. While her weight was about 141 lbs., her size 36D breasts (natural!) were still quite firm and could be easily noticed as she used to wear tight dresses with a deep neckline.
The sexy redhead also had a round ass, two sexy creamy thighs and a pair of perfect long legs, neither too thick nor too thin. Yes, Eldora could be really considered as a hot MILF, an "extremely fuckable" one!
Eldora was not working. Liam, her rich husband, one of the owners of a law firm, he had passed away because of a car accident almost 6 years ago. He left her a big house, quite some money and 3 stores to rent. She used to do many social events in her house.
Liam was a handsome man, but he was not exactly the kind of the lover who could satisfy Eldora's sex hungry body. Some men and a few women had flirted with her before Liam died. However, the red-haired beauty had never cheated on him, even though she was tempted a few times.
After Liam's death, Eldora kept the role of a devoted to her dead husband widow, for a little more than 2 months. All her body was craving for sexual relief. The red-haired MILF felt that she could not stand without a wild fucking anymore. So, she finally unleashed her sexual desires.
Her first lover after Liam, was Tom, a young lawyer who worked in Liam's law firm. He went to Eldora's house to have her sign some documents about Liam's will. Eldora welcomed him in a short tight dress with a deep neckline. She sat next to him on the sofa, her tight dress folded high, exposing her creamy thighs. When Tom arrived at Eldora's house it was 15:00 pm. The documents were finally signed about 3 hours later…
Eldora's relationship with Tom did not last for long. He was "too small for her", pun intended. Then came Faye to her sexual life, the horny blond neighbor. Faye was separated, she was among those who flirted with Eldora before Liam's death. Eldora came to Faye one afternoon, to ask for some sugar in order to make some cookies; she had a tea party the next day and she had forgotten to buy some. Faye gladly offered some; she also took the chance to offer Eldora a drink.
Faye sat next to her on the sofa, their feet almost in touch. It took only a few chatting minutes to Eldora in order to feel that Faye was more than willing to offer something to her. Though, her horny neighbor did not look to have exactly the sugar in her mind. Fay's first offer to Eldora was her red fleshy lips which the horny red-haired gladly sealed with her own. A few seconds later, their first semi open-mouthed kiss was followed by some hot fully open-mouthed kisses. Tongues got into the play at once, blouses got off in seconds, being followed by Faye's skirt and Eldora's pants. Their breasts hate to be rubbed under their bras and their pussies were desperately seeking to meet each other naked.
Eldora and Faye turned that wish true after quite some minutes of passionate foreplay on Faye's sofa. Though, after their first loving session which left them breathless for a while, Faye changed her mind; the hot blond asked for a second round but in a less tender way this time. She challenged Eldora to sexfight her over the sugar she needed so much.
Eldora was a very competitive woman by nature. She liked the feeling that she can out-dress the other women around, to show that she looks hotter than them. Those times she was feeling like she had won in a kind of female competition, she loved that feeling. However, she had never thought that these competitive feelings could lead to a sexual duel with another woman in order to find out who was the better woman between them.
So, Eldora did not know anything about sexfight till then, but she was a quick learner. Besides, she wanted that fucking sugar (pun intended again!) that much, she wanted her neighbor's sexy body that much too…
For the record, Faye beat Eldora after a hot sexfight. Eldora's competitive nature led her to ask for a rematch. Faye beat her again after an erotic battle which lasted a long time and left them breathless. So, Eldora returned home without sugar, but she did not care. It was too late; she was too exhausted to cook by that time.
Next morning Faye came to Eldora's house bringing some sugar to her. Eldora thanked her but, keeping a sexy grin on her face, she "protested" because Faye brought the sugar "too late", she had already bought some cookies for her tea-party. Faye got the meaning; she liked that Eldora – a rookie in sexfighting – had found a way to challenge her to a sexfight again. So, playing her own role, she also "protested" for Eldora's "rude behavior" to complain that her offer came too late. Of course, they had to settle this serious issue… they did so all morning in Eldora's big bed. For the record again, this time Eldora won 2-1. Faye was a hot and experienced sexfighter, but the red-haired Amazon was hotter; she proved that she was a quick learner.
That was how Eldora entered to the sexfight world. It was a world which was fitted more than well to her competitive spirit. All this intense pussy to pussy wild fucking, the almost never stopped trash talk that she liked so much, the strong desire to tame any sexfighter, especially other women who dared to think that they were better in bed than her. Even the times she had lost (which got fewer as the time passed), her disappointment pushed her to try to be better next time. To beat the woman who had beaten her was her prime goal; most of the times it was a goal she successfully reached. During the next years, she fully enjoyed sex with a few men and – mostly – with some women, either during hot sexfights or simply fucking each other's brains out. Her preferred target group was adult young women, she did not like teens. She liked to show to younger sexfighters than her that a mature hot woman with a lot of sexual experience was able to defeat the power of their youth.
Eldora finally had quite some chances to get an erotic life as she liked it to be. that happened 6 years ago, after Liam's death, when she was already 37 y.o. Not that early… But the sexy red-haired MILF was determined to fully enjoy this life as much as possible. She started to do so at any given chance…
CHAPTER 2. Penny
Penny's look was similar enough to Eldora's, but she was not exactly like her. Penny was younger than Eldora, she was a sexy young woman of 25 y.o. She was also 5.4 ft, just an inch taller than Eldora and she weighed less than her (134lbs to 141 lbs. respectively). Her skin was more tanned than Eldora's. Considering their age, Penny's 32D firm breasts were as impressive as Eldora's 36D. She also liked to tease people showing them off wearing tight dresses with a deep neckline; she enjoyed how her big nipples were sometimes quite visible.
Penny had also a pair of sexy thighs and a pair of hot long legs. When Penny or Eldora were sitting on chairs letting their tight short skirts raise, all people with a "legs & thighs" fetish could risk a heart attack simply looking at them. To tease people showing off their breasts, their thighs and their legs were Eldora's and Penny's favorable game. They also did the same when they wanted to challenge someone.
However, Penny's assets did not stop there. She had long curled black hair to her shoulders and a pair of black eyes which often were like two pieces of lit charcoal. Penny's fleshy lips were a real temptation, being close to her you had to try hard to not kiss them.
After her husband's death, Eldora had her life, but she tried to live it discreetly. Penny was more adventurous by nature, she was used to risk. If Penny wanted something, she felt no moral restrictions to get it, either this could be considered as an appropriate action by many or not. She simply did not care about these details.
OK, we have already talked about Eldora's secret passions, now let's travel 7 years back to Penny's past: she was a horny teen 18 y.o. that time. She already had quite some of erotic experience; Dona, her lesbian gym teacher at high school and – later – Paul, a married man who was one of her neighbors, they had taken over to teach her the joys of sex. A few months after Penny had started her relationship with Paul, his wife, Becky, found about it when one day she returned home much earlier than they expected her. Becky was not a jealous woman, so she joined them on the bed. Later Penny thought that all that scene of Becky's sudden return was staged in order Paul to enjoy a hot threesome with his wife and her. However, Paul and Becky were good lovers, she did not care. After that afternoon, when Penny felt horny, she knocked their door without to care which of them welcome her in.
Then something happened that changed Penny's perspective about what she liked more in sex. It was a Friday morning. Penny had stayed home, while her parents were in another town for a short weekend trip. However, the black-haired beauty was not alone. Alessia, an Italian woman they had as a maid, was also there to clean the house.
That time Alessia was a hot-blooded MILF in her early 40s. She was quite tall, of average weight, busty, with a hot body; she looked like Eldora, not exactly though. Alessia's hair was blond, curled and longer than Eldora's.
Penny had noticed that Alessia had lately started to look at her in a flirty way. In fact, that was the real reason she preferred to stay at home that Saturday morning.
Alessia had come to clean the house at 9 a.m. Penny was waiting for her, wearing her short white robe. Her deep neckline showed clearly that she was braless, her intentions were also more than clear to the busty Italian. A few glances were all the two horny women needed to proceed to the next step which happened when Penny pushed Alessia on the wall next to her bedroom door. There they exchange a breathtaking full open-mouthed kiss that lasted for quite some minutes. Just a little later, at 9:20 a.m. the big bed at Penny's bedroom started to creak…
Alessia left from Penny's home the next day, at Sunday noon, some hours before Penny's parents to return. After their first time together, Alessia cleaned the house in order Penny's parents to find it O.K. All the rest of this hot weekend, the Italian amazon was in Penny's bed, teaching her the joys of tribbing and sexfighting.
One of their latest sexual duels before Alessia to leave Penny's house that weekend, was about a reply to a "crucial" question: who was better in bed, a horny MILF or a horny teen? Penny lost that round. However, things had not cleared yet, Penny asked for a rematch. That time they attacked with tongues and fingers to each other's pussy and to each other's back door. Things about this serious issue (MILF vs teen) turned to be more complicated as Penny's tongue and fingers proved more capable to sexually beat the horny maid this time. A final round was inevitable, so after a shower and a drink, the two amazons started all over again. They did their best, they were fully into it, like many teens and many MILF to be there and to cheer on them, expecting to find out how this matter would be settled. Finally, Alessia's pussy thrusts to Penny's pussy turned to be victorious.
Alessia was the better lesbian lover Penny had till then. She was hot, passionate and Penny loved every minute she was in bed with the blond Italian. After that weekend they met again to enjoy hot sexfights, this went on for several months. Most of the times Penny's parents were out for one of the weekend trips they often used to do, her bed turned to a battlefield between her and Alessia. The black-haired beauty also used to visit her Italian maid at her home; the hot Italian lived alone because she was divorced with no children.
Alessia was an expert of the pussy to pussy fucking. The way she moved her body in order her wet pussy to meet Penny's, the way she moved on top of Penny or scissoring her, keeping their pussies locked and their swollen clits in touch, all these arose Penny's lust to heights she had never imagined.
The horny Italian was also a huge fan of trash talk, Penny found out that she also was a fan of it; she liked to exchange obscenities and challenges with Alessia, they used to call each other names while they were keeping their lustful tribbing tempo. She taught Penny how to get the most of trib in order to beat a sexfight opponent, how to turn other women wild using trib and trash talk at the same time.
Penny was fully enjoying all these lessons, particularly the times she managed to beat the so experienced Italian sexfighter. At first, to beat Alessia during a steaming sexfight was like a gold medal of honor for her. After a while, the times she could beat Alessia – using the techniques the Italian had taught to her, enriched by her own fantasy and the stamina of her youth – stopped to be a rare event. To have a tie when both were exploding IN a huge orgasm at the same time became more often as well. Finally, any sexfight between them was open to any result, both women were able to turn each other wild from passion, they could never have enough.
The end of their sexfight romance came when Alessia got a letter from her mother who lived in Italy. She was very sick, she had no one to take care of her; Alessia had to leave the US and return home.
When Alessia left her, Penny already was a very good sexfighter. The months she spent sexfighting with her Italian maid changed Penny's sexual life; thanks to Alessia she had found out her own true sexual preferences and inclinations. She realized that she was a natural born sexfighter.
All the coming years Penny had quite some lovers, men and women. She liked to enjoy good fucking with a man occasionally, but she was much more into sexfighting with other women. Especially if they were hot MILF like Alessia. That was Penny's real inclination: to seduce a hot and sexy horny MILF and to enjoy a wild sexfight with her, fucking her brains out till to leave her beaten on the bed, having proved that she was a better woman than her.
Penny left her parent's home almost a year after Alessia had left. She lived at the other end of the city feeling freer to live her life that way. Her father had died one year ago, thanks to his will she had quite some money and two big stores to rent. It was not necessary for Penny to work, but she preferred to do so. She finally found a job as an assistant in a big broker's office. Her salary was not that good, but she did not care about it. It was an easy job for her, no stressing at all, so she was contented.
CHAPTER 3. Eldora and Penny.
Penny's mother, a dark-haired busted beauty named Mary, had died because of an unexpected stroke when Penny was 5 y.o. Liam was very busy that time, he had a lot of work to do. Mary's parents had already passed away, she had no sisters to help, Liam had no sister as well. His only help was his mother; She moved to Liam's and Penny's house to take care of her granddaughter.
Liam met Eldora when Penny was 6 y.o. The handsome lawyer liked the busty red-haired, their flirtation turned to a relationship soon. When Liam proposed to her, Eldora willingly accepted to be his second wife. "He is rich" she thought, "…he is rising to be richer, he is quite handsome… OK… he is not a great lover, but nobody is perfect". They got married when Penny was 7 y.o., 18 years before this story to start.
Liam's mother and Eldora disliked each other. Liam's mother could not stand to be in the same house with the new wife of her son. After a few unsuccessful tries to ruin their marriage, she said to Liam that she had to return to her own home. There was no place for her closer to Eldora. Besides, Penny did not like her grandmother that much, she was very strict and demanding with her.
On the contrary, Penny liked Eldora and Eldora also liked her. The red-haired MILF felt that she had to take care of Liam's daughter in order to keep her rich husband happy. As Liam was not at home for most of each day, she followed a simple rule in order to raise her stepdaughter: she let her do whatever she wanted, unless it was something that really bothered her.
Penny was clever enough to sense her stepmother's rule. She found it fair enough and she tried to do the same. That way Eldora and Penny get along well with each other all the next years. Occasionally, they used to go shopping together, or they spent some time together at home watching TV, videos or chatting. A year after Eldora's marriage with Liam, Penny started to call her "mommy" and Eldora returned the compliment calling Penny "my baby girl." Liam was more than happy with all this.
Penny was friendly with Eldora, but she cleverly, carefully and discretely kept her "mommy" out of her private life; especially after she started to have an erotic life. Eldora did the same for her own private life, especially after Liam's death.
That was how Eldora and Penny lived their life until a month ago. Then, the red-haired MILF and the dark-haired beauty went together to Mona's house, nearby to the coast. Mona was a real good friend to Eldora, but there was no sexual attraction between them.
Mona was a rich journalist; she had a house nearby a not so crowded coast for swimming because of its expensive ticket to come in. Eldora used to go there; she loved to swim in the sea when she had the chance to do it. Especially, thanks to NY.'s laws, it was legal for a woman to swim or to take a sunbath topless. Eldora liked to go there to swim; as long as she still had those firm big breasts, she liked to let them bounce freely.
One of these times Eldora had her stepdaughter with her. The two women had quite enough time to meet each other, so Eldora had gladly accepted Mona's offer this time to have Penny with her. Penny was feeling alone that time, she had just broken a relationship with a married man, in a bad way. As she had nothing better to do that day, she gladly accepted Mona's invitation as well. Besides, she loved swimming. Like her stepmom, Penny also loved to be topless, enjoying how men and women were looking at her luscious breasts.
Penny spent some great time swimming in the sea. The day was hot, the sun was still high, so she let her sexy body to enjoy a sunbath on her towel, wearing her almost not existent thong. She was really a spectacle many people like to watch and to dream about it.
Wearing black sunglasses Penny looked around her. Mona and Eldora were still in the sea, swimming topless, like many of the women around. After a few minutes, they came out of the sea talking to each other. Mona was not a hot woman for her taste. Her stepmom was much better. She looked younger than her age. She had a hot body and her big breasts were still firm. "I have a hot mommy" she thought smiling. "But I am younger, I am hotter, I have no reason to be jealous," she completed her thoughts.
Next minute Mona and Eldora were next to her, to also enjoy a sunbath. Eldora had forgotten to get a towel, Penny's towel was big enough for both, so the red-haired MILF let her body to lay next to her stepdaughter. The dark-haired beauty felt something like a thrill as their bodies touched one another. "I am very horny today," she thought. She found these thoughts annoying, so she stood up and she went to swim a little more.
After half an hour or so, Penny came out of the sea. She looked for her stepmom and Mona. They were still enjoying sunbath while talking. She did not want to have a sunbath again, so she went to the public showers which were a few meters farther. Some people were there enjoying their shower, cleaning themselves from the sand.
Eldora saw her stepdaughter go to the shower. She found it a good idea, she had already enough of sunbath and most of all Mona told her that it was time to get ready to leave the beach in order to return to her home.
All the showers were now occupied by people, so Eldora instead to wait to find a shower to be empty, she preferred to use the same shower with Penny who gladly welcomed her stepmom under the water.
The two women cleaned their bodies from the salt and the sand, chatting for a minute or two. They had turned their back to Mona as they watched the people around them.
"Come on guys! I also have showers in my house you know… Stop chatting and get ready to go. We have some shopping to do before to return home!"
Instinctively, Eldora and Penny turned around to see Mona. However, as they turned around their bare breasts were suddenly in touch.
Eldora and Penny. A stepmother with her stepdaughter or a "mommy" with her "baby girl" as they used to call each other. An accidental touch of their bare breasts. Unintentionally, just for a couple of seconds. All OK then, right?
WRONG!! Let's try again…
Eldora and Penny, a horny MILF lusting for a horny young adult woman and a horny young woman lusting for horny MILF. A red-haired and a black-haired sexfighter, both ready to reply to any challenge.
So, Eldora and Penny felt the touch of the other's nipples on her own like a challenge. Instinctively, before they thought about it, they reacted the only way a sexfighter reacts when she thinks that a hot woman challenges her, pushing her breasts to her. They both pushed forwards so for a couple of seconds, their breasts and their nipples were pressed tightly together.
A thrill shot up every inch of their bodies. An electric shock of thousands of Volts. Eldora and Penny looked each other straight in the eyes, trying to read one another's mind, trying to be ready for whatever might come next.
An accidental touch for a second or two. An instinctive push of their breasts forward for one more second or two.
Then came logic. They felt that all that had happened was an accidental touch. It was an awkward moment and they were ashamed for their reaction. Without saying a word, they stepped out of the shower, they approached Mona and they started to pick up their things in order to leave the coast. Mona had not noticed the scene; she did not look at them when that instant event had happened.
In Mona's car, Eldora and Penny started to talk a lot about many things. They tried to convince themselves that all was fine, that nothing really had happened between them; they tried to talk to each other that way. However, many hours later, when each of them was at her home alone, they recalled that scene.
Eldora fixed a drink. "Looks like I have quite a time to get laid," she thought. "Even an accidental touch of my stepdaughters' bare breasts to mine was enough to turn me hot and to react like I was challenged. Shame on me!" she completed her thoughts drinking one more sip of her drink.
Penny's thoughts were not the same. She laid in her bed wearing only her silk panties as she used to. She recalled Eldora to come out of the sea, to lay next to her, their bodies momentarily touching one another…Then she recalled what had happened when their naked breasts met. She had seen her stepmom naked a few times, but today it was the first time she had felt the readhead's fabulous body to excite her.
"Mommy reacted like a hot bitch," she thought. "Her instinctive reaction to push back when our bare breasts met has a probably hot explanation… OK, I also did so, but I am mostly into women, I reacted like a sexfighter…"
Penny's left hand started to caress her right nipple in a slow, sensuous way. At the same moment her right hand moved under her panties and two of her fingers started to caress her clit in a light but hedonistic way.
"My mommy, that hot bitch… Ohhhh… yessss… She may also be into women…". Eldora's body reigned in Penny's fantasies now. "These big and firm breasts of hers are really a challenge," she thought while her fingers started to move a little bit faster. "My better juggs will flatten hers! Then my perfect pussy will fuck hers dry! Oghhh… Aghhh…. Oghhhhhh Yes! Yes! Ohhh Mommy… I am coming for you…"
CHAPTER 4 : An afternoon visit
It was an afternoon, a few days after Eldora and Penny had that visit to Mona. The busty redhead was sitting alone watching a TV program. She was feeling alone and horny. She had not been laid last two months; that was a new negative record for her.
Her cell phone rang, interrupting her thoughts. It was Penny. She told her that her boss was ill, so she had to fill in for him and to show an apartment to a customer. The apartment was close to Eldora's house. Penny asked her if she could be there later, in order to spend the afternoon together.
This was good news for the red-haired MILF. She had no plans for that afternoon. She liked the idea of seeing her stepdaughter, to have a chat with her. This could help her feel better. So, she gladly accepted.
30 minutes later Eldora was ready to welcome her stepdaughter. She carefully beautified her face; then she picked a pink thong and a bra of the same color which brought out her firm breasts. Over her sexy lingerie she wore a tight dress that was vivid green color. It was short enough to show her sexy legs and thighs; it was also thin enough to better show her big breasts. She did not wear stockings because the weather was hot, but she completed her dressing with a dark green pair of 4-inch high heels which added a hot touch to her appearance.
"I am hot" she told herself looking at the big mirror of her bedroom, fixing skillfully her short hair.
"Why are you dressing that way?" an inner voice whispered to her mind.
"Penny will come here after an appointment with a customer" she thought like she was replying to herself. "She will be dressed appropriately to impress him. It's a part of her job and of her personal style. I can't welcome her being casually dressed. Besides, to have a short of a light out-dressing competition with each other is a game we use to play last years. She is my stepdaughter, but we are both women you know. There is nothing odd about this"
"I did not imply anything, did I? Why are you trying to explain yourself that much? Who are you trying to convince, me or yourself? Ok, it is complicated as we are the same person, but…"
"Oh, shut up!" she said loudly to herself walking away from the mirror.
Five minutes later Eldora heard the doorbell ring. She answered the door and Penny came in smiling.
"Hi mommy! I have missed you! "
"My baby girl! I have missed you too. I am so glad you came to see me!"
The two women hugged each other. It was a tight hug that lasted for a minute or so. As the two women were almost of the same height, their nipples, covered by their bras and the thin clothes of their dresses, pressed together. It was a tighter then other times hug that lasted longer.
The two women looked intensely each other in their eyes for a few seconds as they both thought about the moment they shared at the beach a few days ago. Each of them sensed that the other was also thinking of the moment their bare breasts touched.
"Does she hug me tighter than other times?" Eldora wondered as she felt the exciting thrill of their breasts pressing together. "She SEEMS to have really missed me!". She held their hug for a while, enjoying the exciting feeling, then she broke their embrace, lightly stepping back. "It is not necessary to go too far with these feelings" she thought.
"Look at you!" she said smiling at Penny, still holding her hands. "My baby girl is a living doll! "
Penny was really dressed to kill. She wore a thin short dress of vivid yellow color which was a perfect match to her long dark hair. The deep neckline showed much of her voluptuous breasts, the rest of them were quite visible through the thin cloth of her dress. Like Eldora, she did not wear stockings; a fine pair of 3.5-inch black high heels highlighted her sexy feet.
Penny smiled being flattered. "You also looked great mommy! You dressed to kill! " she returned the compliment. Then she hugged Eldora again, kissing her to the left cheek, close enough to her mouth though.
It was the turn of the red-haired beauty to feel flattered. She also hugged Penny and she kissed her back on her right cheek. Their hug did not last for long; Eldora's inner voice was mocking them, whispering to her mind "Oh… these "innocent" mother-daughter moments… so touching." Only thing the hot MILF could do was to break their hug, stepping back again.
"We must go for some man hunting next time we will be dressed this way" she laughingly said to Penny, guiding her to her living room.
"We may have more options" was Penny's instant reply in a teasing tone.
Eldora laughed out loudly without replying. Penny's line looked to be an innuendo for them to go hunting other women. If her stepdaughter was into women, this was the first time she had implied this. If Eldora was alone, she would order again her inner voice to shut up. Now she simply guided the dark-haired beauty to the living room.
The two women sat opposite to one another in two comfortable armchairs. It was their favorite way for chatting, they liked to look at each other while they were talking.
As Penny sat, crossing her legs, she let her dress raise more than necessary, exposing her perfect legs and thighs.
Penny's visit, all these hugs, kisses, innuendos, they had changed Eldora's mood to better. She liked the little out-dressing game Penny had started as she sat on the armchair. "We are only playing a game, aren't we?" she wondered. She moved her head, trying to not listen to the reply of her inner voice.
Eldora kept talking like she had not notice how Penny showed off her legs to impress her. "Her show off is a little bolder than other times before" she thought, feeling a light tingle of excitement…
"Two can play that game!" was her next thought as she stood up using the excuse that she would go to fix them a drink. She returned in a couple of minutes and she placed a bottle of whisky on the small table which was placed between them. She fixed the drinks, she offered one of them to Penny, then she sat in her armchair again. However, this time she "accidentally" raised her dress quite high. When the red-haired MILF crossed her legs, it was the turn of the black-haired beauty to try hard to not show her excitement.
The two women talked for a while about fashion, Penny's job and their lives. Like other times before, they both avoided to have an open talk about their erotic preferences. They rarely used to talk about men too; they did so when something important had happened and they wanted to share some details with each other.
Eldora preferred to not know about Penny, even if, particularly that day, Penny's innuendos and her bold way to show off her feet had turned her curious and… a little hot. She felt safer to not know, to not risk diving in deep dark waters…
As for Penny, her plan to seduce her stepmom was simple: her goal was to excite her stepmom to the point she will be too excited to refuse what will come next. She had lived with Eldora for many years, she knew her well enough to know that although her stepmom was a modern, openminded woman, she liked the slow and sensual process of a flirting game. When Penny was flirting another woman she preferred a more direct and shorter approach; but she had no problem flirting with her stepmom the way she preferred. She would have less risk to fail that way and more time to fight any restrictions her stepmom might have. Most of all Penny was facing the whole process as a challenge; it was a seductive foreplay for her which was hot and it was fun!
The black-haired beauty had noticed Eldora's reactions to all she had said or she had done that afternoon. She had noticed that when she showed off her legs raising her skirt, Eldora did the same, raising her own dress higher. She liked it. "Things look to be fine till now" she thought; "my plan is working perfectly".
The two women chatted a little more enjoying each other's company, then Penny decided that it was time to take the next step forward.
"Mommy" she said, looking at her clock, it is almost 8:30 p.m. Your favorite TV series "A. Penman's Erotic Stories" start within next minutes. Did you stop watching it?"
"No honey, I still watch it. A. Penman, the man who signs the script, is a famous writer and a good friend of mine. I like to call him and to review every episode of his stories".
"You have told me about him. If I am right, he was more than a friend, two years ago."
"Yes, we had met during my vacations in Las Vegas. It was a hot romance which ended together with my vacations. That's all you need to know. We remain two good friends since then".
"OK, I got it. Now…hurry up! This week's episode starts in two minutes"
"But honey… I am not alone this time. I do not want to stop enjoying your company in order to watch a TV series, even if it is my favorite one".
"I love you for saying this! But it's nonsense! We will sit on the sofa and we will both watch it. I have no problem, really. I have watched it sometimes, I like it."
"Now is my turn to say… I love you for saying this, baby girl"
"OK… we will find later who of us loves more the other" was the dark-haired's instant reply, in a funny tone. "For now, let's move on the sofa to watch it"
"My baby girl is getting bolder" Eldora thought again. Her inner voice kept murmuring; she did not pay any attention this time.
CHAPTER 5 : Watching TV together
The two women sat on the sofa which was placed between the two armchairs, opposite of the big TV. They set their glasses on the small table in front of them. Eldora sat at the right end of the sofa; it was her favorite place. Penny sat next to her.
"You will see an erotic story full of humor, there is a different story for every episode" said Eldora to her stepdaughter. "You will like it, I can bet."
"Yes, sure" replied the black-haired beauty. Her mind, though, was really into how to take advantage of the whole situation in order to complete the next step of her plan to seduce her stepmom.
Eldora and Penny started to watch the episode of that day. As always it was well written, funny and piquant with an interesting plot. Eldora looked to enjoy it. Penny, following her plan, moved closer to her so that her right thigh was in touch with Eldora's left thigh. Then her right leg touched the left leg of her stepmother.
The red-haired beauty looked at her for a second without to comment it. Then, like she accepted Penny's move as an accidental touch, she focused to the TV again, without withdrawing her leg though. Her inner voice shouted but Eldora was into what was happening on the screen.
"Mommy likes that I play footsie games with her!" Penny thought. "Or, she is not sure if this was an accidental touch or an intentional one". Fact was that – either she did it unconsciously or not – the red-haired MILF looked to participate in a bold, seductive game keeping the role of the innocent pray.
"If mommy does not look annoyed, I can step forward," the black-haired beauty completed her thoughts. She raised her right hand and she placed it between the sofa and Eldora's back; then she embraced her stepmom, pulling their bodies closer. Finally, she leaned her head to rest at Eldora's left shoulder.
"I am so happy mommy" she murmured. "I had missed the times we watched TV together, like now".
"I missed them too baby girl." Eldora said. She turned her face and she lightly kissed Penny's hair.
However, Eldora was not a naive woman. She was experienced enough to correctly decode the signals another woman was sending to her. From the very first moment Penny had come to visit her, she did not act like a young woman who has missed her stepmom. The way she was dressed, the way she looked at her, the way she sat on the armchair showing off her thighs and her legs, her innuendos… All these did not fit well with Penny's latest words.
"I must be careful" thought the red-haired MILF. "If she really is into these stepmom-stepdaughter moments I must not disappoint her tender feelings. There is no reason to break up the way she is curled with me, until I find out her real intentions at the very least."
Her inner voice tried to warn her that when she did find out Penny's real intentions, she might be too excited to stop the hot young woman. Eldora did not listen again. She focused again on A. Penman's story.
Eldora's inner voice soon proved right. Penny's actions turned bolder. She was lightly kissing the red haired beauty quite often while she murmured pleasantries like "You are the best mom in the world," "you are a hot MILF, I like you so much," or "I like so much to watch TV with you this way." Eldora's cheeks were her supposed target, but the kisses were always around Eldora's mouth; sometimes they were too close to it. At the same time, her right leg was not simply in touch with Eldora's left leg anymore. She occasionally rubbed her leg on Eldora's, in a light but sensuous way. Her right arm was finally rested on Eldora's right shoulder. From that place Penny's hand often swooped down on the upper part of Eldora's right breast, lightly caressing it. She did all these touches the same time she looked like she was focused on A. Penman's story fully enjoying it.
Eldora's reactions to all these expressions of adoration were cautious at first. However, she was flattered, she liked this. Gradually, she started to return the compliments quite often and to turn her head to lightly kiss Penny on her hair.
One of these times Eldora was caught in Penny's seductive web. She turned her head to kiss her stepdaughter on the head but at the same time the dark-haired beauty – who was expecting this movement – also turned her head to kiss her. "Accidentally" their lips met. The two women looked at each other. Eldora's cheeks flushed red; Penny simply smiled. Then, they turned to watch TV again, without saying anything, like nothing had happened.
CHAPTER 6. The next crucial step
When the TV episode finished, Eldora was in a fine mood. She also felt quite excited, even if she did not want to think a lot about it. She had missed that slow, thrilling flirting game.
Having a nice time, Eldora asked Penny to stay in order to have a light dinner together. The dark-haired beauty gladly accepted; she was ready to ask for the same thing.
The two women stood up and they went to the kitchen together to fix their dinner. Then they sat at the dining room table, one opposite to the other to enjoy it, drinking one more glass of wine.
Penny kept complimenting her stepmom or looking at her in a somehow intense and flirty way. Eldora let herself enjoy Penny's manners without thinking a lot about it. All the tender moments she had shared with Penny on her sofa had pushed away any reservations she had felt before. She was trying to convince herself that Penny was simply in a mood for a flirty game with her, that the whole thing was nothing more than a game.
After they finished their drinks Eldora stood up to take the dishes to the kitchen. Penny helped her. Then, as they returned to the dining room Penny did one crucial step forward.
"Fuck!" she said. "I feel a little dizzy. I had already two drinks with you. I am not in a condition to drive safely back home. Mommy…" she asked in a pleading and tender way holding Eldora's hands with her own, "… may I sleep here? That way I will also avoid an alcohol test by the traffic police, if they stop me".
"Of course honey! It will be my pleasure to spend more time with you. We will also have the chance to enjoy a breakfast together tomorrow. I really like the idea. I will fix the spare room for you. OK?" she asked as she noticed Penny's grimace.
"It is OK, but I would like something more" Penny replied in a low endearment way.
"Honey, please tell me, how I can make you happy?"
"Well… All those wonderful moments we shared on the sofa watching TV together, the way I was curled on you… It was like I was a little girl again. OK… now I am an adult woman, I know… but today I want to feel like I am your baby girl again, sleeping together with you, as we used to sleep quite some years ago. That's what I am in the mood for. Your king-size bed is more than enough for us. Can we do this mommy?"
Eldora looked at Penny straight in the eyes, like she was trying to read what her stepdaughter really had in mind. Her inner voice was shouting to her "I saw it coming, I had warned you! That was in her mind from the very first second of her visit here: to seduce you!"
Eldora again pushed these thoughts away. She preferred to not think deeper if Penny was really into an asking for tenderness mood or all these were simply an excuse in order to accomplish a seductive plan.
"Of course!" she said, hugging Penny. "You may be not my little baby girl anymore, but you are still my baby girl. You will always be. We will sleep together, like we used to do those old good times."
Penny smiled and she hugged Eldora closer. Their breasts were in touch again. It was a thrilling moment for both women. Penny looked at her stepmom for a moment. "I love you mommy" she said lightly kissing her on the lips. It was a light instant kiss, mouths closed, but they both looked to like it.
Eldora's blue eyes met the black eyes of Penny. Then, in an attempt to seal their agreement, the red-haired MILF hugged her stepdaughter even closer. Their nipples were almost in touch. It was a clearly exciting touch. Eldora simply did not care what that touch could mean. "I love you too, baby girl" she said while she kissed her stepdaughter, same way.
The two women remained in a tight hug for one more minute. Eldora started to feel strange. She had never felt this way about Penny before. Her body liked to be in a close touch with Penny's body, her breasts liked to be pressed together with Penny's big and firm breasts, her pussy was craving for…
"Oh hell, no!" she said to herself, trying to avoid two things: these burning thoughts and Penny's mouth – semi-open this time – which was coming to kiss her again on her lips.
"You can take a shower" she said turning her face, so Penny kissed her on her cheeks. Then she broke their hug, hoping that her stepdaughter will not notice her shaky voice. "Then you can go to my bedroom" she added in a low voice trying to hide her excitement and her inner battles. "You can watch some TV there if you want or to read a magazine; I have a few of them on my night table. I will make a couple of short calls then I will take a shower too"
"Then you will come to our date mommy." Penny said laughingly.
"That bitch feels my embarrassment," Eldora thought, "she is mocking me!" But it was too late to change her mind. She decided to not reply, leaving the room.
Behind her back Penny was looking at her like a spider looking at her prey…
CHAPTER 7. Fully into Penny's web…
When Eldora finished her calls, she went to take a shower. She had not seen Penny since they had separated. She looked at the shower room before going in, it was empty. "She has finished her shower and she is in my bedroom" she thought. "Why the fuck do I feel strange?" she asked herself. Then, she came into the shower room trying to think anything else than the reply from her inner voice…
Ten minutes later Eldora was in front of her bedroom's closed door. She was feeling nervous; her right hand was a little shaking as she opened the door.
Penny was on her bed, reading a magazine. She was wearing only a light blue thong. All the rest of her clothes were on a chair, at the other side of the room.
"Close the door mommy" Penny said, placing the magazine on the night table, smiling at her. "I already turned the air-condition on. It's a hot night, it may turn hotter later…"
"Penny and her fucking double meaning lines" the redhead thought, as she closed the door behind her.
"Would you like me to give you a night gown to wear?"
"No mommy, I told you, I feel hot. Don't you?"
"I do, I mean the day was hot, it still is, I feel it. However, during the night the temperature gets lower"
"Not all the times mommy, who knows maybe this night will be an exception of the general rule…" Penny replied, smiling. "Besides I use to sleep in my panties only. Let your robe on the chair and come here"
"I will not look annoyed or embarrassed by her innuendos and her jokes" Eldora decided. Then she acted like she was alone. She took her robe off and she placed it on another chair. She was totally nude underneath. She went to her bedroom's chest of drawers which was opposite her bed and she picked a red thong, a bra of the same color and a white nightgown. Then, the red-haired beauty, full of confidence, she turned to face her stepdaughter who was looking at her in an admiring and lustful way. Eldora wore her bra looking at Penny, then her panties and her nightgown. She went to the other side of the bed and she laid on it, turning her back to Penny.
"Now… turn off the light honey. We had a wonderful evening, now we should sleep. We will enjoy our breakfast tomorrow"
Eldora tried to clearly show that she wanted things to be done that way. However, Penny had other thoughts.
"I know you used to sleep without a bra" she told to her stepmom as her naked breasts were lightly pressed on Eldora's back. "You have mentioned it more than once".
"Please honey, turn to your side and try to sleep. Let me do the same".
"I feel awkwardly being only in my panties while you are wearing a thong, a bra and a nightgown. I do not like the idea that I somehow forced you out of your nightly sleeping routine".
"I am fine"
"No, you aren't. You changed your habit because of me. I do not like this. I can't sleep thinking that I forced you to do things. Besides, you have big breasts. You like them to rest freely at night. I know, that's why I also sleep without a bra. Please take your nightgown and your bra off. Try to sleep the way you use to sleep, the way you like to sleep, like I am not here"
"She will keep insisting until I do her that favor" Eldora thought. "But I do not feel easy sleeping in the same bed with her, both of use being nude. On the other hand, she is right, it is too hot, and I do not like to sleep wearing my bra and a nightgown".
The red-haired beauty had to decide and finally she did it. "OK…" she sighed as she sat on her bed. She took off her nightgown and she placed it on the night table next to her. Her bra followed. Her large heavy breasts, crowned with dark thick nipples, came into view. She noticed the full of admiration and sex hunger way Penny looked at her, but she tried to not think about it.
"Happy now?" she asked as she laid topless on her bed, turning again her back to Penny.
The red-haired MILF felt a little tense, then Penny turned off the light and the bedroom was darkened. Eldora let a low sigh of relief.
"I feel better" Penny replied in a low voice. "Good night mommy"
"Good night, baby girl,"
A few moments passed. Eldora tried to convince herself that all would be easier now. Then… the bed cracked as Penny moved again close to her.
"Mommy…" Penny whispered in a low voice, letting again her hardened nipples to poke on Eldora's back.
"What again Penny? Now I am like I use to be every night"
"Yes… but you did not kiss me good night. When I was your little baby girl, you used to kiss me good night before to sleep".
"Penny, the key word is "little". You are not a little girl anymore. We are two almost naked women on a bed. I do not think that to hug each other and to kiss each other is a good idea"
"You sleep with your daughter! We are alone here, we are…"
"big girls… I know" Eldora interrupted her. "But you are NOT my daughter. You are my stepdaughter! I met you for first time when you were already a seven years old girl"
"That was like a slap on my face!" Penny murmured. "You had never said that cruel way that you are my stepmom."
Penny's voice was full of sadness and disappointment. "Oh my! She is ready to cry" Eldora thought. "What the fuck did I say?" She felt guilty.
She turned to her other side, facing Penny who immediately moved close to her so their breasts were in touch and their nipples met. Eldora also moved closer and she kissed her stepdaughter on her head, trying to ignore thousands of sex-hungry flames which started to burn her.
"I am sorry. You are my baby girl, you know it. All I wanted to say is that you are my stepdaughter, I love you so much, but you are not a little girl anymore to hug you that way"
Penny did not reply. Her mouth was busy kissing back her stepmom fully on her lips, while she entwined their legs.
"Penny, what…" the red-haired MILF tried to say, moving her mouth away. It wasn't that easy. Penny's right hand kept Eldora's face close to hers, their mouths in touch. Her left hand grabbed Eldora's right breast which had already been hardened.
"We shouldn't…" Eldora murmured fighting her own desire to kiss back her stepdaughter. "Please… stop… we are…"
Wrong move.
As Eldora spoke, she opened her mouth. Next second Penny's semi opened mouth was on hers.
"…consenting adults mommy." Penny murmured again as her mouth enclosed Eldora's upper lip. "…nothing else matters."
The red haired MILF tried to resist but she felt that she was losing this inner battle. Her senses and her body were betraying her. Penny's fingers were lightly caressing her right nipple, Penny's mouth was beseeching her mouth to open, all of Penny was so devilishly exciting…
CHAPTER 8. The beginning of a long night…
Finally, the red haired MILF came to the point of no return. She could not resist to her sexual hunger anymore. All her inhibitions dissolved in a very turbulent sea full of gigantic waves of passion, sexual desire and sinful lust. Realizing how much she wanted to dive in that sea with Penny, feeling overexcited and not being able to wait any longer, the red-haired MILF crossed the red line, leaving the point of no return behind her.
"Oh you…" she whispered. Her right arm slid around Penny's back, pulling their breasts into firm contact. Then she cradled Penny's head from behind. Their lips met. Eldora massaged Penny's mouth with her own, licked it with her tongue, then her tongue invaded the mouth of the dark-haired beauty. It sparred with Penny's tongue, slashing it passionately.
The play of their tongues was like a jolt of electricity for both women. It travelled through their spines, turning them hotter than they were before.
"Ohhh, my baby girl, I want you so much" Eldora purred, breaking the battle of their tongues for a while.
"No more than I want you mommy" murmured the black-haired beauty just a few seconds before her tongue invaded Eldora's mouth.
These were the last words spoken by the two women for a while. Penny's tongue challenged Eldora's tongue to wrestle one more time; the twisting tongue of the red-haired MILF was immediately fully into it.
Eldora's tongue pushed back Penny's tongue, then it invaded deeply into Penny's mouth in an exciting way. Penny's tongue fought the sultry intruder the best she could, but Eldora's slick rod did not retreat. For quite a while, the redhead's tongue kept the upper hand in Penny's mouth, swirling around and hedonistically stabbing the tongue of the black-haired beauty.
Penny enjoyed the hedonic attack of Eldora's tongue into her mouth for a while, then she counterattacked. Her kisses turned stronger, hotter and more insistent. Her tongue gradually succeeded to push Eldora's tongue backwards finally invading to the red-haired's mouth deeper, then even deeper. It battled with Eldora's tongue, twirling feverishly around it, as their kiss increased in passion.
Then the black-haired beauty slid her arms around Eldora's back, pulling their breasts into a firmer contact.
Both women had magnificent breasts, round and heavy. Eldora's were a little bigger, Penny's were a little firmer. Their long, thick nipples started to slowly caress and sensually rub on the breasts of the other woman.
The red-haired MILF felt her tits to swell, blood rushing to the tips of her nipples, as they stiffened.
"Mmmm… baby… I like so much your breasts on mine!" Eldora groaned, fully enjoying the hot skin to skin contact between their nipples.
"Yes mommy, especially that nipple to nipple rubbing is so hot!" moaned Penny.
The two horny women looked deep into each other's eyes as they ground their breasts against each other. Penny's mouth was opened in panting moans as the slow, sensual grinding of their nipples was sending waves of pleasure all over her. Eldora, her sexual passion fully unleashed now, also moaned while she rubbed her nipples against Penny's in order to excite them even more. The red-haired MILF and the brunette beauty tightly pressed their hot bodies against each other, their breaths coming in short gasps, each of them feeling the other's nipples poke on her own dense titflesh.
After some lustful moments Penny made the next step. She shifted her body in order to be between Eldora's parted legs, making sure that their lightly covered pussies were in touch.
A deep moan escaped from their opened mouths the moment their sex hungry pussies met, being separated only by the thin cloth of their panties. They immediately started to grind them together. After a few minutes the crotches of their panties were soaked from their own fluids. Their mouths came together again in urgent need, their tongues continued their wrestling match with more passion. Their breasts kept sliding together, their fully erect and throbbing nipples kept their peck and poke game.
"Oh my hot baby girl" Eldora moaned as she wrapped her legs around Penny's waist. "You drive me crazy".
"That's my intention mommy" Penny moaned back then she started to hump Eldora faster and more intensely.
However, the red-haired MILF was not among the women who liked to keep a rather passive role while fucking. Either she was in a sexfight or not, she liked to keep the upper hand. That was her own intention now, especially after Penny's latest phrase which sounded to her close enough to be considered as a challenge.
"Now you will see MY intention baby girl" she hissed. "Two can play that game…" she added, as she abruptly turned her body to her side, throwing Penny off of her. Next second she was on top of the black-haired beauty. Then her mouth and her hands started to play with Penny's breasts.
"Oh mommy… Yes…. Yes", moaned Penny as Eldora's tongue started to twirl around her left breast in a slow rhythm. Then, after some lustful minutes of that teasing play, the red-haired MILF changed her target. She took as much as possible of Penny's right breast into her mouth and she started to suck it wildly while the thumb and the index of her right hand enclosed Penny's left nipple, sensually rubbing it between them.
"I like to drive you wild too" Eldora murmured while Penny's moans filled the air. "I can't have enough of your melons!" she murmured again greedily gulping the breasts of the black-haired beauty.
However, it was not the style of the salacious black-haired beauty to let another woman be the aggressor. She deeply desired the red-haired MILF and she was determined to take the most pleasure of her, keeping though the initiative of their exciting foreplay.
"Like you said mommy, two can play that game!" was her turn to hiss. She turned to her side, throwing Eldora off of her body. Next second she was straddling the red-haired MILF, her mouth sucking Eldora's breasts like a hungry beast.
"Ahhhhhhhh you…." Eldora moaned enjoying the so arousing assault. Then she moaned deeper as Penny's mouth started to travel lower on her body. The black-haired beauty licked all around Eldora's navel while she shoved her hands underneath Eldora's thong to take it off. Then she slowly slipped the thong down on Eldora's legs. The red-haired MILF impatiently helped her, using her own feet to take it completely OFF then tossing it on the floor.
The black-haired beauty licked again all the area around Eldora's navel then she bent lower. Penny's mouth passed by the area of Eldora's pussy and made its way lower. The black-haired beauty preferred to focus on another part of Eldora's fabulous body for now. She left many small but hot traces on the inner part of Eldora's thighs, licking them, love-biting them, caressing them. When her mouth was on the inner part of Eldora's left thigh, her hand was on her right thigh, keeping it hot and ready till her mouth and her hand exchanged places.
Eldora was on fire, moaning, her hands on Penny's head, caressing her black hairs. It was difficult for someone to say for sure if Eldora was trying to pull Penny's head upwards, prompting the black-haired beauty to take a visit on her moist pussy or she tried to keep it lower, enjoying the caresses, the love-bites, all that sucking and licking on her legs and thighs.
The red-haired MILF was not the only one who deeply enjoyed all that treating on her body. Her legs and her thighs were a target for Penny's eyes for a long time. The black-haired beauty recalled the many times she was sitting on a chair opposite Eldora, chatting, playing with her bold out-dressing games. Penny liked to show her perfect legs and her sexy thighs to Eldora, though the red-haired MILF quite often counter-attacked same way. They both knew that their legs and their thighs were among their body-assets, so they used to show them off to each other during those out-dressing games, when they were in that mood.
Eldora considered these games like bold feminine games without thinking where these games could lead them to. Though Penny, especially after that happening on the coast, she realized how much she desired to have her mouth and her hands on Eldora's hot legs and thighs. Of course, among some other things – wilder, hotter and naughtier – she also had in mind for later…
Now Penny's plan had started to work, at last. She was at the right place she was dreaming for nights, moistening her panties. That was the reason every caress, every sucking, every love bite on Eldora's legs and thighs by Penny, it turned hornier not only the red-haired MILF but the black-haired beauty as well, wetting both of their pussies more.
«Oh… mommy… you are such a horny sexpot!" murmured Penny among love bites and caresses on Eldora's thighs.
"My randy baby girl drives me wild… Let's have some fun together" moaned Eldora. "… But first we must get rid of that wet thong of yours" she added as she pushed Penny to her side.
The two women exchanged one more passionate kiss, then Eldora bent over Penny's body; she kissed her breasts again, then she pulled the elastic waistband of Penny's thong down. In a few seconds both women were totally naked.
Eldora and Penny gazed into each other's eyes, their faces wearing an expression of sexual hunger. The red-haired MILF straddled again the brunette beauty, then she lowered her body and she started to suckle Penny's breasts, nibbling her nipples. At the same time, her right thigh started a sensuous rubbing game between Penny's open legs, targeting her wet pussy.
A groan of deep pleasure escaped from Penny's semi opened lips. She pulled Eldora up, till their open mouths sealed again and their breasts met. That was not enough for the excited brunette. Her right thigh started to counter-rub on Eldora's pussy making it wetter than it already was.
It was Eldora's turn to loudly moan. Then the room filled by the moans of both women as they kept wildly kissing, tit-to-tit rubbing and thigh-to-pussy-fucking each other for quite some time.
Though, the two salacious women did not stop at this kind of foreplay. They wanted more. They needed more.
Eldora left a last kiss on Penny's lips, then she turned her body. Next second each woman had her head between her sexual partner's open legs. Then they started their trip to the land of mutual oral joy.
"Oh honey… I'm going to eat you like nobody before" Eldora murmured while her hot breath caressed Penny's pussy.
"I'm going to suck your pussy hard mommy" was Penny's reply.
The two women circled their arms around each other's hips, locking their bodies together, filling their hands with each other's buttocks.
Then the brunette's tongue started to lick Eldora's pussy from top to bottom. The red-haired MILF moaned as Penny's tongue invaded as deeply as possible into her cave of sexual pleasure. Trembling with intense sensation Eldora counterattacked with a long and deep lick.
Penny and Eldora sank their faces between each other's legs, kissing, sucking, lightly love-biting each other's pussies and the whole area around it. Though, the small but swollen and hardened fleshy sword each of them had to guard her cave of sexual pleasure was the main sexual target of the other's mouth.
"You know how to eat a cunt mommy" moaned the dark-haired beauty before running her tongue deep into Eldora's pussy. Feeling the body of the red-haired MILF on top of her shudder, she repeated her attack with more oral gusto.
"Aghhhhh…" groaned Eldora. "Oghhh honey… You are a pussy licking expert!" she moaned again as she kept sucking the delicious and tasteful cunt of Penny. "Give me more of that devilish tongue of yours!"
The oral fucking seemed to have no end, even if both women had intensified their efforts to offer a huge orgasm to one another. However, deep inside their minds, they also played a competitive game, without openly admitting it. Both women were natural born sexfighters, so even if neither of them had openly challenged the other, they desired to make their bed partner come first, then to enjoy the victorious coming themselves. That was always their goal. Either there was a challenge in the air or not, whoever their bed partner was.
This time was not an exception, especially for Penny who had planned to seduce and to wildly fuck Eldora in order to fulfill her passion for MILF women once more. It was not an exception for the red-haired MILF either, even if she had not faced the black-haired beauty as a sexfight competitor at first.
The heated orgasmic waves grew more inside them, gradually overwhelming every pore of their sex hungry bodies. Each of them felt that she was close to cuming, then closer… They lapped each other's clit, they sucked each other's pussy, they let their fingers to come to the play inserting them deep inside their vaginas or into their back sexual entrance.
They both kept their tries in a so intense and so expert way that the peak of the orgasmic tsunami stuck them almost at the same time. Eldora came first, letting a loud moan to fill the air; just a few seconds later Penny's juices wet Eldora's face for good.
The two women separated and they let their heads fall on the bed, trying for a few seconds to catch their breath. Then Eldora rolled her body over and wrapped her arms around Penny. They exchanged some hot open mouthed kisses, each of them tasting her own juices from the other's mouth.
"My, we both taste good" Eldora finally said smiling.
"Yes mommy, we do." Penny replied before kissing her again.
CHAPTER 9. The challenge…
For a few minutes the room was in silence. The two women were enjoying the feeling of their bodies, their legs entwined, their tits lightly rubbed together following the rhythm of their breaths, their pussies eagerly waiting to meet each other for the ultimate touch…
The red-haired MILF and the black-haired beauty looked at each other. Their eyes were full of lust and desire, they had only started, they knew it.
It was Penny's turn to start the second round. She had succeeded with her plan to seduce her stepmom, she had enjoyed their oral fucking. They had not challenged one another yet; their feelings of love for each other prevailed till now. However, Penny knew – she was sure that Eldora also knew – that their oral sexual intercourse was only a light skirmish of their upcoming main erotic fight. She had come only a few seconds after her stepmom, she could hardly allege that she had won the first round, it was almost a tie. Now she was determined to sexfight her stepmom after provoking her to do it first. Then to add her stepmom to the list of the MILF women who finally surrendered to her sexual superiority after a wild pussy to pussy fucking that left them beaten and exhausted.
She rolled Eldora to her back, then she straddled her. Being on top of her she placed her legs between Eldora's and she nudged them further apart until they were spread wide. She nestled her crotch against Eldora's like she was a man preparing to enter her.
"Mommy, you're a very sexy woman" Penny whispered, holding the red-haired MILF in her arms, her nipples touching Eldora's, looking her straight in the eyes. "I like to fuck horny MILF like you" she added in a full of self-confidence way.
The tone Penny used, that full of arrogance face a few inches above her own, turned a switch on the red-haired MILF. That tone of voice challenged her. She looked at Penny's face. It was not the face of her loving "baby girl" anymore. It was the face of an arrogant sexfight opponent, a young, hot and sexy sexfight opponent. Eldora liked to fuck the brains out of these women, making clear who was the A female between them. She might love her stepdaughter, but Penny was definitely not an exception to that rule. "She can't even imagine what is coming to her" she thought.
"I also like to fuck horny sexy women like you, baby-girl" Eldora whispered back, up-thrusting her pelvis to meet Penny's down-thrust. Her beautiful face now also showed her own self-confidence. "I may be older, but I am still able to teach them a lesson or two" she added.
"Is this a challenge mommy?"
"You challenge me since the first moment you came to my house some hours earlier".
"You challenged me first when our nipples met a few days ago" whispered Penny continuing her slow rhythmic humping of Eldora's pussy with her own.
"It was an unintentional touch for a couple of seconds" Eldora protested, keeping the fucking rhythm of their pussies. "You know it"
"Your reaction was an instinctive sexfighter's reaction mommy".
"Your reaction was the same. You are a sexfighter too".
"I am not just another sexfighter mommy" Penny murmured starting a more intense up and down grinding of her pussy on Eldora's. "I am a better sexfighter".
"You have to prove it baby girl" replied Eldora agitating her humping movements and turning the grinding of her pussy to Penny's more intense.
"That's my intention mommy" groaned Penny trying to seal the lips of their kissing each other labia tighter.
The gloves were finally off… Now the two women faced each other like a sexfight rival. They knew that their showdown would be a hedonistic fight between their craving for a wild fuck pussies, until one of them could not take it anymore.
Their soaked pussies slid easily against each other. Their rhythmic humping got faster, their breasts swayed back and forth in time with their hips. The two sexfighters were fully into their erotic battle, each of them being determined to sexually overpower the other.
"You are a hot bitch mommy, I give you that" groaned Penny sliding her pussy over the full length of Eldora's open sex. Their pussies did never break contact most of the time, their passionate grinding was exciting them more, then even more. "Since that incident on the beach, I wanted to fuck you hard, to make clear who is the top pussy around!"
"Keep dreaming baby girl" moaned Eldora. Her engorged clit poked from its slit, it slid along the labia of the black-haired beauty, then it started fencing wildly with her stepdaughter's fleshy sword when they met. "There is only one A female in our family and this is me !"
"Ahhhhhhhhh… Oh you mommy whore" moaned Penny as she tried to mash Eldora's love button with her own. "I will drive you wild, then I will feel your pussy surrender, flooding over mine".
"You slutty baby girl! Unnnnnn… You will surrender and you will love every fucking mile of the road till there!"
"I Fuck you hard mommy! You love it, I feel it!"
"I Fuck you harder baby girl! I feel that you can't stand a minute without my pussy fucking yours from now on!"
They went on that way for several minutes. Their pussies were on fire, their breasts were swaying in time with their movements, occasionally rubbing together. Their tribbing rhythm escalated even faster, their dueling clits continued their wild fencing and their attempts to insert into each other's labia as deeply as possible. The room was filled with their whispers, their cut short breaths, their moans and the creaks of the protesting bed.
"Mouths locked now" groaned Penny, in a full of excitement tone, bending closer to Eldora's face. "If you dare!"
Eldora's immediate and furious response showed her own excitement. "I dare and you will like it!" she groaned as she pulled Penny's mouth to hers and starting to suck hard her stepdaughter's tongue which was invading her mouth.
At the same time Eldora jammed her pussy into Penny's even tighter.
However, she did not stop at that. She let herself enjoy for a while her kissing with Penny, the fierce battles of their tongues into each other's mouth, the rubbing of their stiffened nipples together, the wild battle of their pussies lower, the fence of their hardened and swollen clits. Then, after she clearly shown to the black-haired beauty that she did dare to accept her challenge for a mouths locked fucking, she counterattacked. She had felt the first signals of orgasmic waves which started to grow inside her. A huge tsunami was coming to hedonistically devour her. Knowing that a similar tsunami would hit her stepdaughter, Eldora preferred to be in a more advantageous trib position for her; to delay her own orgasm until Penny climaxed first.
In a sudden move which the black-haired beauty did not expect, Eldora turned to her side throwing her stepdaughter off of her. Next second, she was on top of Penny. Then she hoisted her stepdaughter's left leg over her shoulder, pushing forward to knock the young woman down.
"You fucking bitch!" Penny roared, falling on the bed while Eldora sat between her open legs and she started again to rub their pussies together. "I can cream your pussy from every position" she hissed as she thrusted her hips forward to increase their tribbing tempo.
"No, you can't !" Eldora roared back, determined to finish her stepdaughter that way.
"Yes I can! Take this mommy whore!" Penny grunted, up-thrusting her pelvis in order to rub more furiously their battling cunts.
"No, you can't! Take that baby slut!" Eldora counter-attacked her hips moving like a fucking machine.
"I fuck you mommy! I fuck you!! I will fuck you till you cum first!"
"Ohhhhhhh"
"Creetch cratch" the bed creaked as the two women being in an erotic frenzy now fucked each other hard and wild with all their might.
"NO, I fuck you baby girl! You will cum first and you will love every minute since then!!"
"Aghhhhnnn"
"Creetchhh Crahhhtch"
"You wanted a pussy to pussy battle heh? Take this you dirty mommy whore!"
"Take that you filthy baby slut!"
Moans, gasping obscenities, the sound of two wet pussies wildly slamming into each other, the creaking bed… That was the acoustic background in Eldora's bedroom for several minutes where the two amazons did their best to sexually overpower one another.
From time to time Penny tried to throw Eldora off her, but the red-haired MILF didn't let her to do it. Her right hand kept Penny's raised leg tight, not allowing her stepdaughter to push her using it; her left hand was pushing the black-haired beauty between her breasts to keep her pinned on the bed that way. Eldora was involved in some rough and very aggressive sexfights sometimes where she had learned to use these tricks.
Both women were feeling in every pore of their bodies that the big orgasmic tsunami was coming to hit them. So they intensified their efforts to make each other be hit first by its giant hedonistic waves.
"You may keep the top position but your pussy will surrender to mine soon" Penny moaned grinding her pussy lips into Eldora's. "I feel your wetness you mommy whore, you are ready"
"No more than you baby slut!" the red-haired MILF moaned as she started to move her hips up and down faster, then faster, their sensitive clits rubbing tightly together. "I will fuck you dry and you will love it. You already do"
The pussy-fucking fiesta went on… driving them both wild by erotic fury. Their clits were fencing being in a tight embrace to all their length.
Meanwhile the giant orgasmic waves were approaching both amazons…
"Cum for me mommy whore!"
"Not until you cum first, you baby slut!"
"My pussy will devour yours , you filthy lesbian bitch!" moaned Penny trying to fight her stepmom and to escape from the orgasmic waves at the same time. .
"Ohhhhh…. I Fuck you so hard, you lesbo skank! Your clit will bow to my superior clit" moaned Eldora throwing her head back. She was also feeling so close…
"Ohhhhhhhh No" Penny moaned loudly as she had just crossed the point of no return. "Noooooo…."

"Yessssssssssssssss!!" Eldora howled, pushing her hard clit to Penny's "Cum hard! Cum hard for me!"
"FUCK !" Penny screamed not able to stand the pleasure of their welded pussies any longer. "CUMMMMING!"
she screamed. "CUMMING FUCKING HARD!" she screamed again pushing up her hips to touch her stepmom's pussyas tightly as possible.
Eldora kept fucking the black-haired beauty while Penny kept bucking wildly beneath her. A little later the red-haired MILF let the waves of her own orgasm hit her. Keeping tight WITH her stepdaughter she pushed her cunt hard against Penny's.
"Cummmming" it was her turn to scream as she felt her trembling body on the verge of exploding. "Don't stop fucking me back! Yes… Harder! DO NOT DARE TO STOP FUCKING ME !! OHHHH YES! YESSSSSS! CUMMMMING!" she roared in passion flooding her stepdaughter's pussy. UNNNNN… YESSSSSSSSSSS"
Eldora's and Penny's cunts jerked and writhed for a while. The two women kept fucking each other though, until a second orgasm flowed through their bodies, then a third one… They were moaning as they continued to grind their cunts together for a little more until their orgasmic spasms completely faded.
Silence kept the prime role for a while in the red-haired MILF's bedroom as Eldora and Penny were laying on the bed side by side now, catching their breaths, their bodies and their feelings released after their orgasmic explosions. There was still competition in the air but the tender and loving feelings each woman had for the other started to reappear.
"We haven't finished yet mommy" Penny murmured. "You are fucking good but I will finally beat you. The night is still young"
"You have no chance baby girl, I am better. If you want to try though, here I am. In fact, I want you to. You are also very good, I will enjoy every second of it. But let's have a shower first".
The End

Thank you for reading! For more of Giannis' Stories: Click Here!