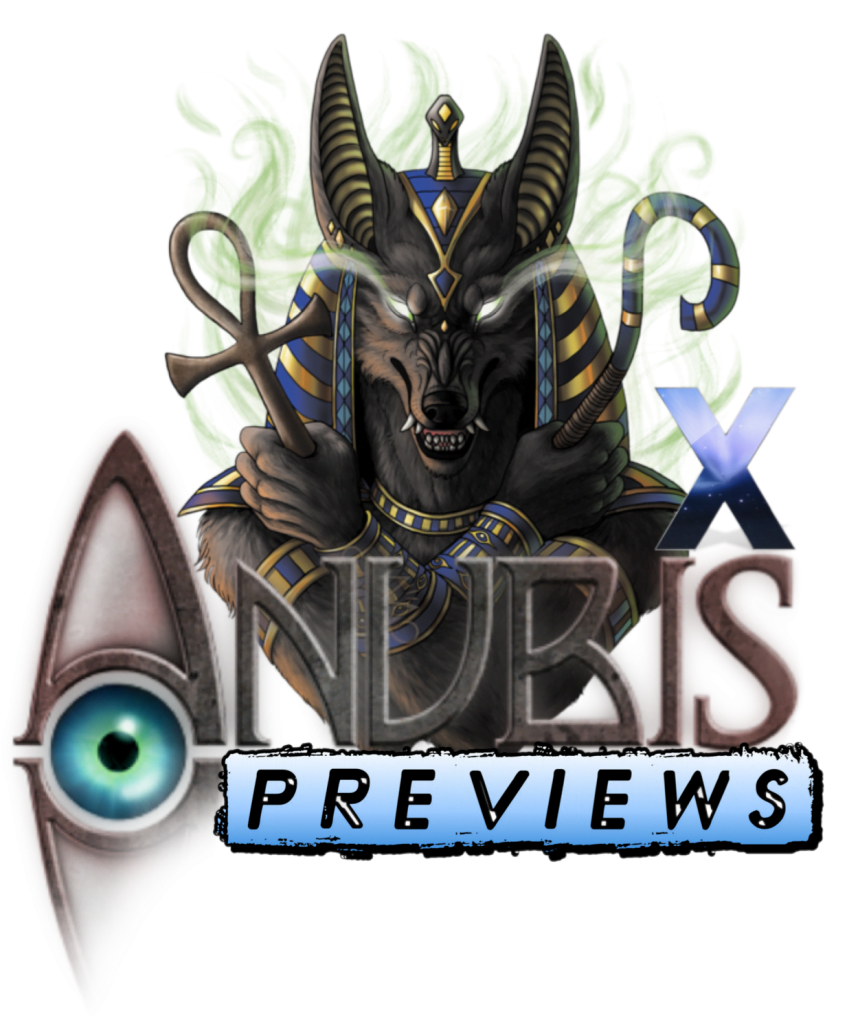 Inspired by the brilliant idea of Rival's Rapture, I have decided to create a new gallery where I will show the stories I am working on. I cannot promise that all the stories will be finished (some are years old…), but it seems to me that it is a good way to receive your feedback and, at the same time, the energy to continue with them.
Of course, there may also be changes in the stories: the beautiful women who inspire it, the concept, the ways of fighting… Your suggestions on this subject will be very valuable and welcome.
So keep an eye out for more of my sneak peeks, and don't forget to leave a comment!

STORY #1: SILK AND NAILS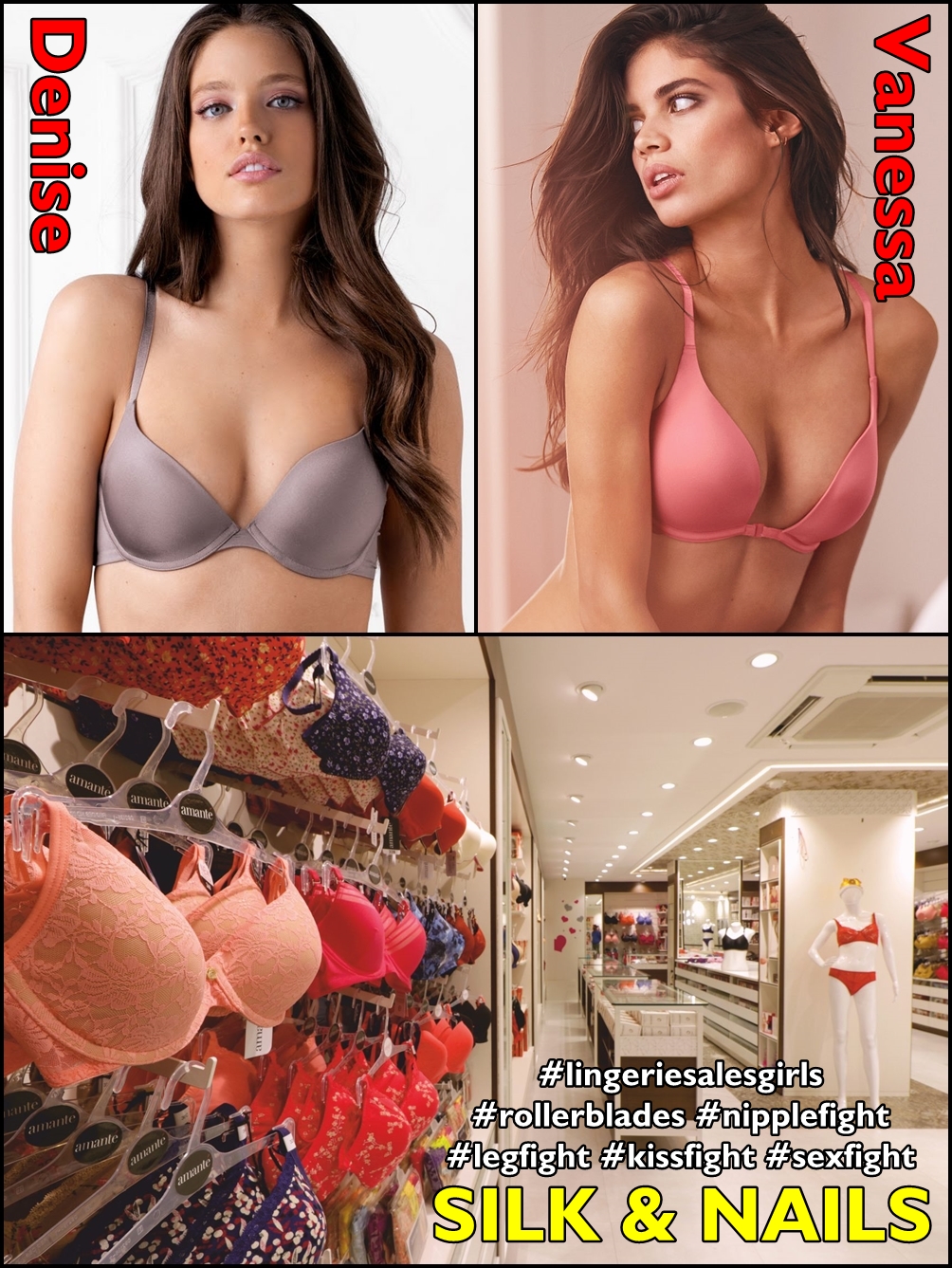 Summary: Hatred and jealousy between co-workers Denise and Vanessa is growing. Attending to their customers on skates in the best lingerie store in town, the two beauties compete in secret until, sick of the tense situation, they meet at the store after hours. With skates and the best lingerie in the store, they will fight each other with their three best virtues: lips, nipples and legs.
Current status: 21000+ words, 3 full chapters, needs English translation
STORY #3: LEG TANGLE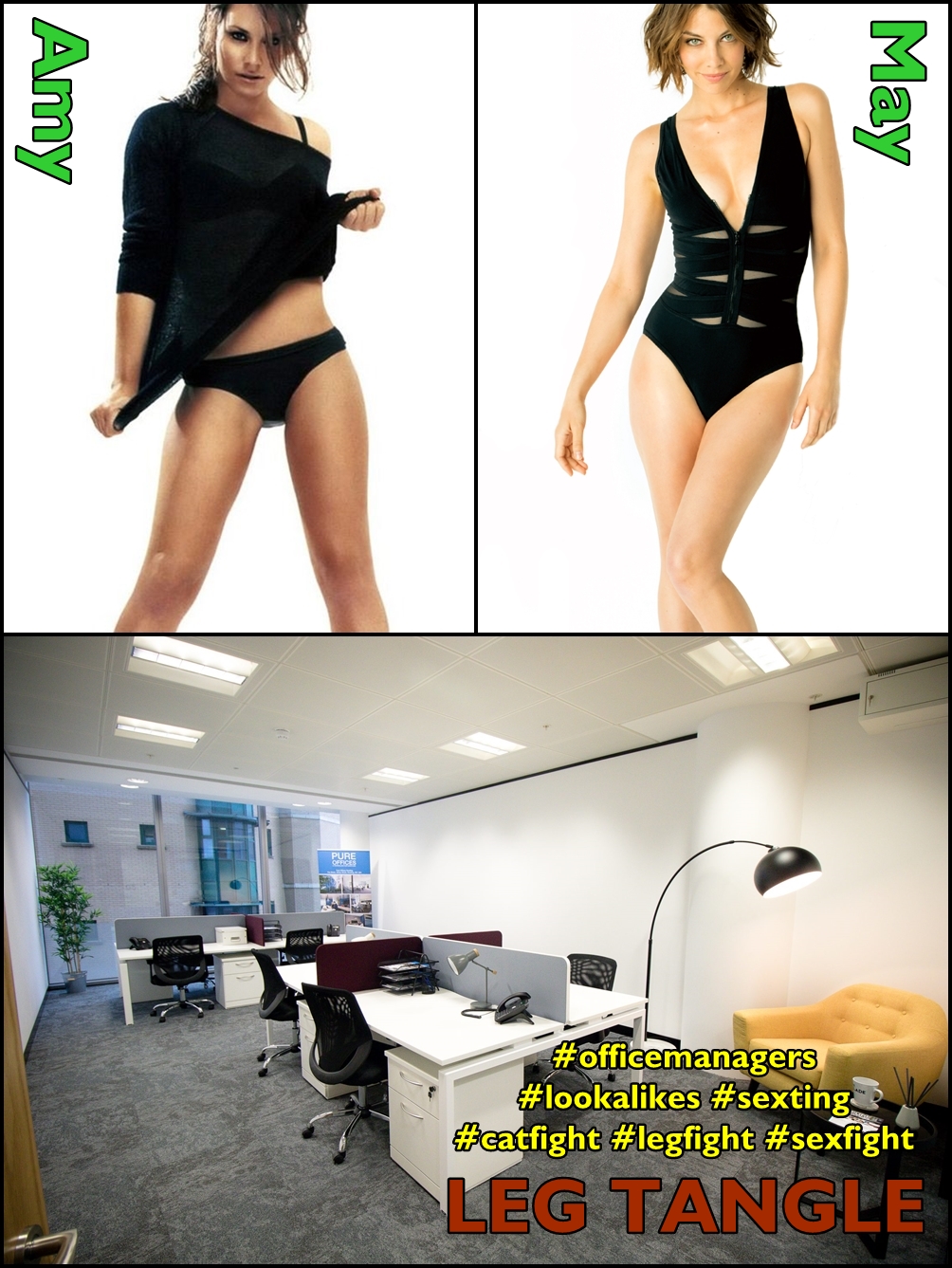 Summary: Amy and May work for the same company, but they have never crossed paths with each other; thirty floors of their company's skyscraper separate the offices of which they are in charge. But that doesn't stop them from hearing about each other…something they hated. Everyone talks about how beautiful and hot the other woman is, but mostly about her perfect legs. Unable to stand it any longer, the two leggy beauties will end up looking for each other..
Current status: 5000+ words, 1 full chapter.
STORY #2: ETERNAL BEAUTY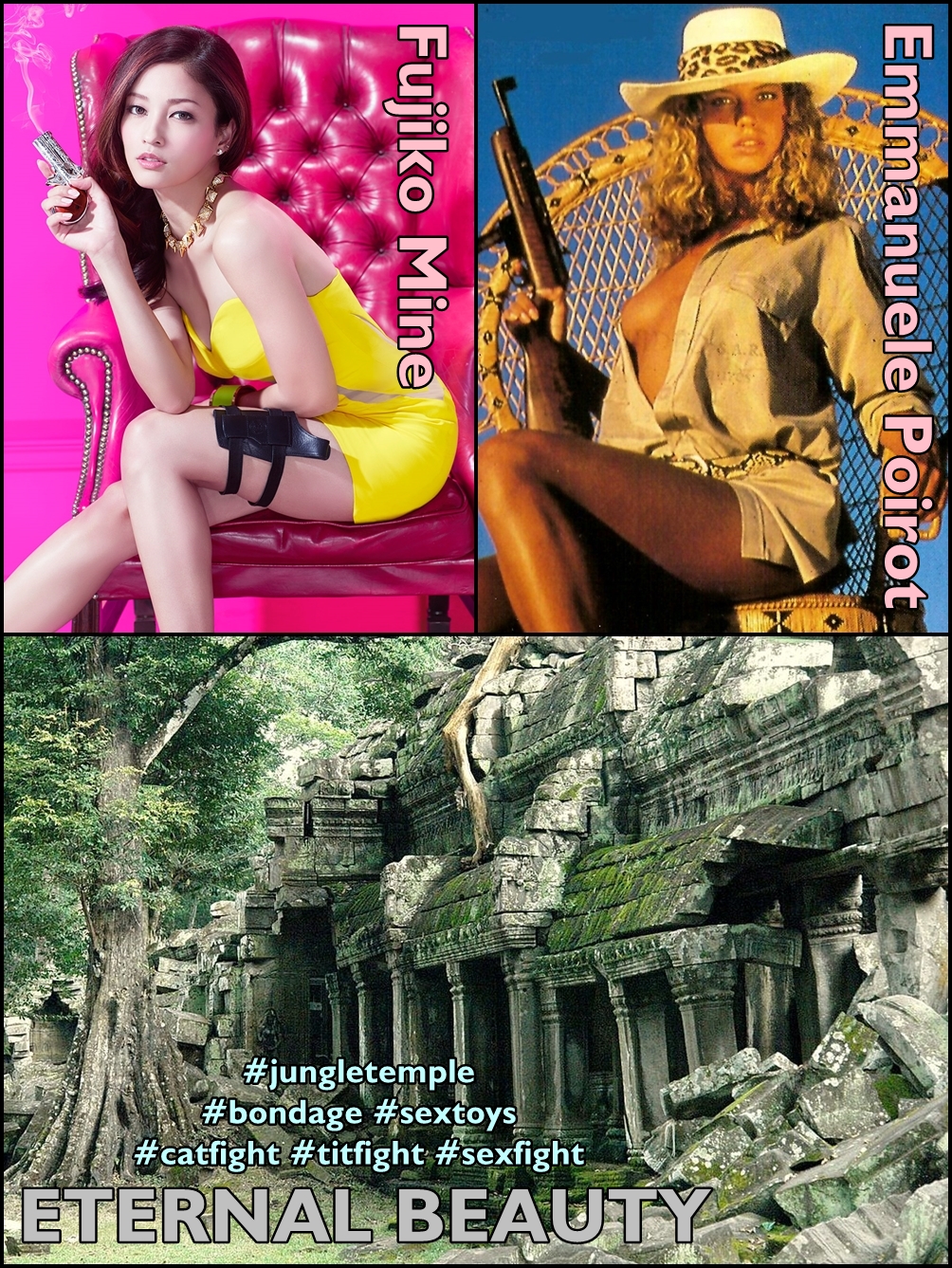 Summary: The burglar Fujiko and the aristocrat Emmanuelle (both characters from "Lupin the Third")are trying to obtain the secret of eternal youth, hidden in an old temple in the Thai jungle. Both believe they are the only ones worthy of preserving their beauty forever, so they won't hesitate to use any trick, no matter how dirty, to show their nemesis which one of them is the best woman.
Current status: 3000+ words, 1 full chapter.
STORY #1: THE AMAZON & THE VALKYRIE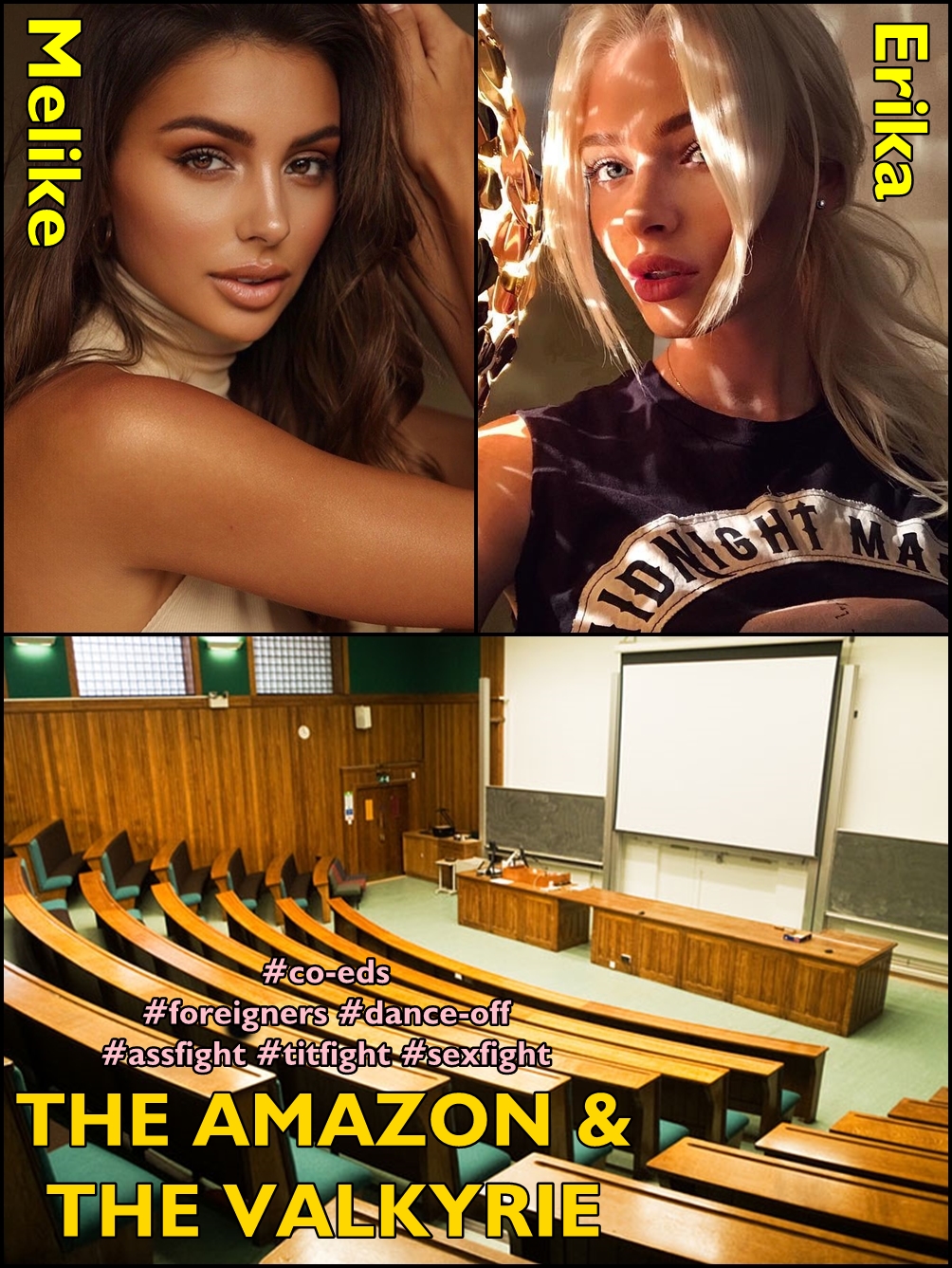 Summary: Two foreign students, a university and hate at first sight. A Turkish "Amazon" and a Swedish "Valkyrie" compete to see who's the sexiest woman on campus with each and every one of their weapons at their disposal
Based in: Pajama Party by Emery & Jim.
Current status: 43000+ words, 10 full chapters.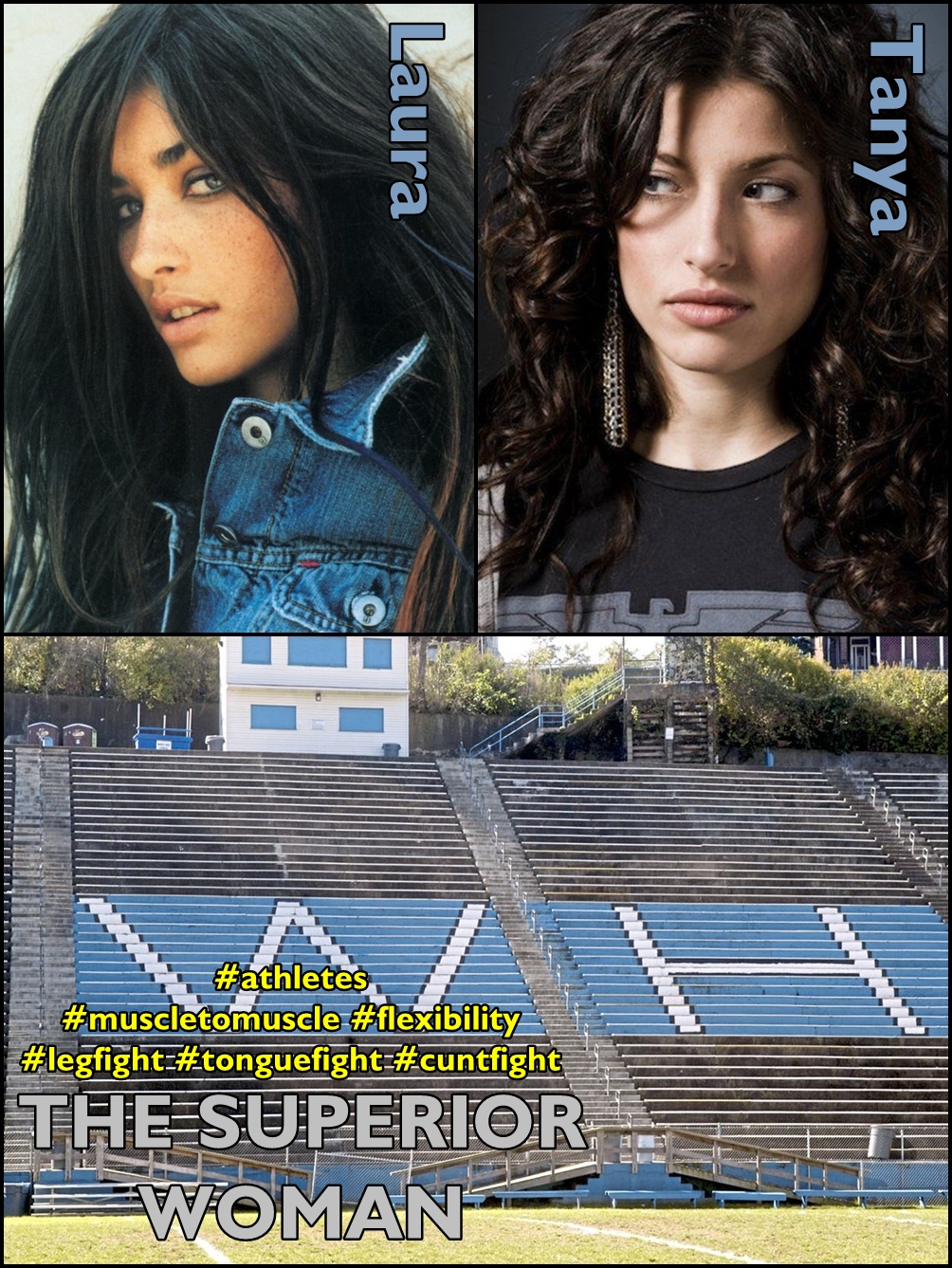 Summary: Laura and Tanya are the best women in Oxford: they are the best students, the best athletes, and more popular and more attractive than anyone else. The problem is that they would never accept the existence of another alpha woman. The duel between flexible and toned bodies has begun.
Based in: Top Bitch by JD88
Current status: 20000+ words, 2 full chapters, it needs translation into English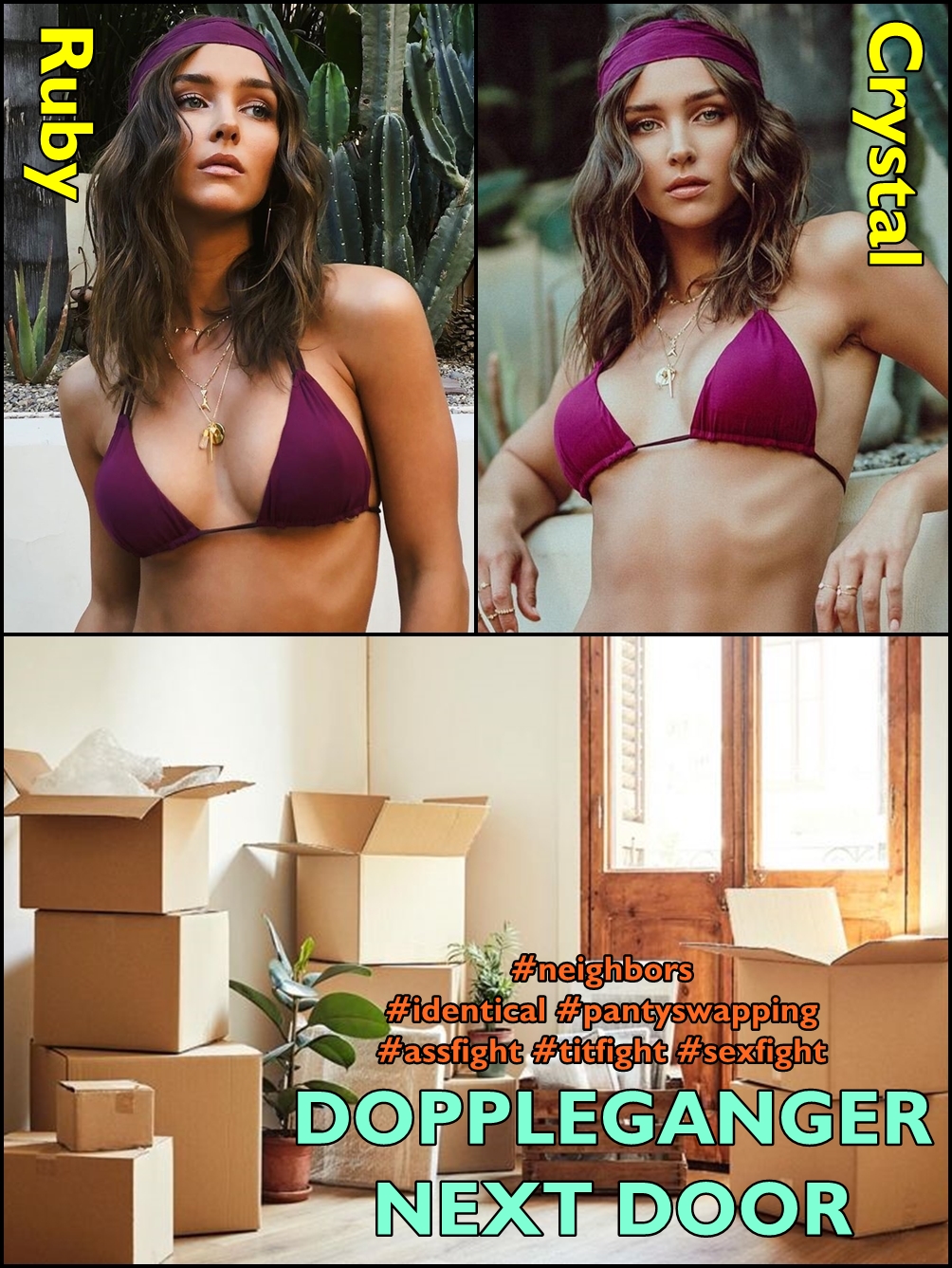 Summary: Ruby just moved into the penthouse of a building on the outskirts of town. What she couldn't wait for was her neighbor to be a woman IDENTICAL to her: Crystal. The obsession with the other hippie beauty soon forces them into a sexual duel over who is the copy and who is the original.
Current status: 10000+ words, 3 full chapters, it needs translation into English
More Coming Soon!